Hosted by SkyDive Rustenburg at the luxurious Protea Hotel Ranch Resort, the 'Ranch SkyDiving Boogie and Symposium' is regarded as South Africa's Premier Skydiving and Parachuting event.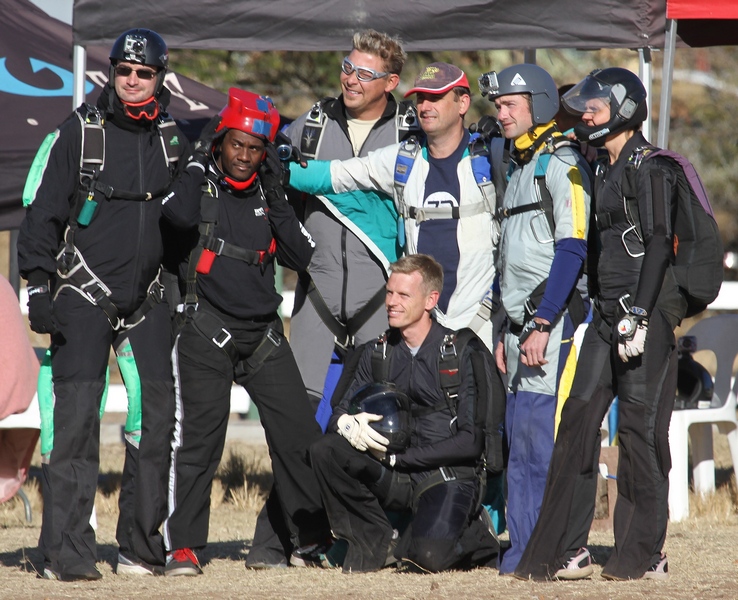 A highlight of this years symposium was a presentation on the 'FreeFly Astronaut Project' by Olav Zipser. Olav is well known as the 'Father of FreeFly' and he will soon put on his specially designed Supersonic Spacesuit and ascend in an Interorbital Rocket to 131 000ft. From the edge of space he will then FreeFly back to earth. Breaking the sound barrier with his physical body he will set new records for the highest, longest, and fastest skydive ever. The FreeFly Astronaut Project is not a stunt; it is a research mission to amass a new collection of experimental data that will help to create human capability to descend safely from the edge of space.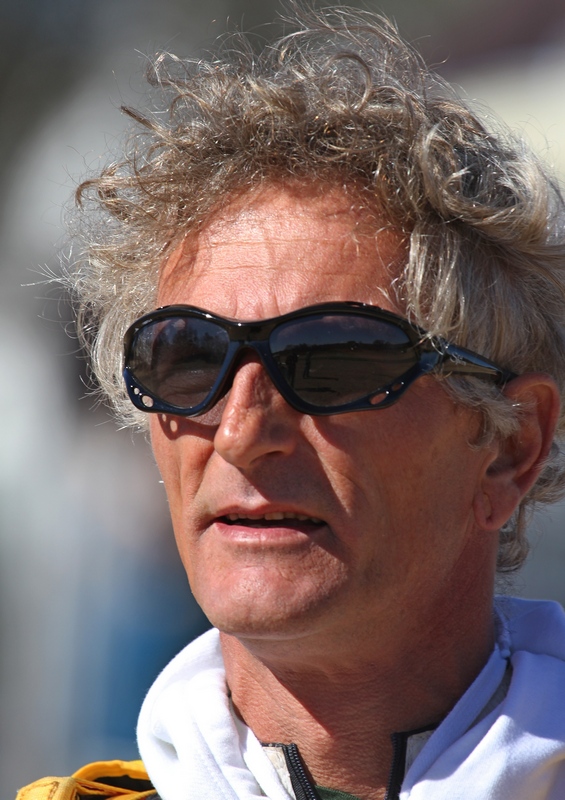 Held over four days with day one traditionally falling on woman's day the emphasis of the opening day is as would be expected focused on getting as many woman, especially those from the previously disadvantaged communities exposed to and interested in the sport of skydiving. Thirteen ladies did tandem jumps on day one.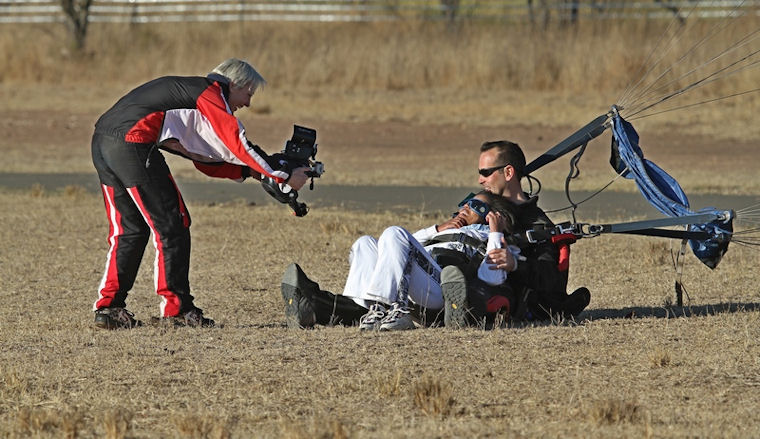 Whilst the action at the Drop Zone continued on day two, a number of well attended seminars including a talk by Olav Zipser and Kevin Story of the Aero Club were held at the Hotels large Lapa. One of the aircraft lost a tail wheel which impacted negatively on the number of loads for the day. A replacement tail wheel arrived by road from Pretoria and by seven that evening the aircraft was again ready for action.
A couple of loads were dropped on Saturday morning before the wind picked up and all further diving was postponed. By late afternoon conditions were safe again and jumping resumed and the highlight of the day was a sixteen canopy formation by a combined team of men and woman skydivers. The evening ended with a buffet dinner.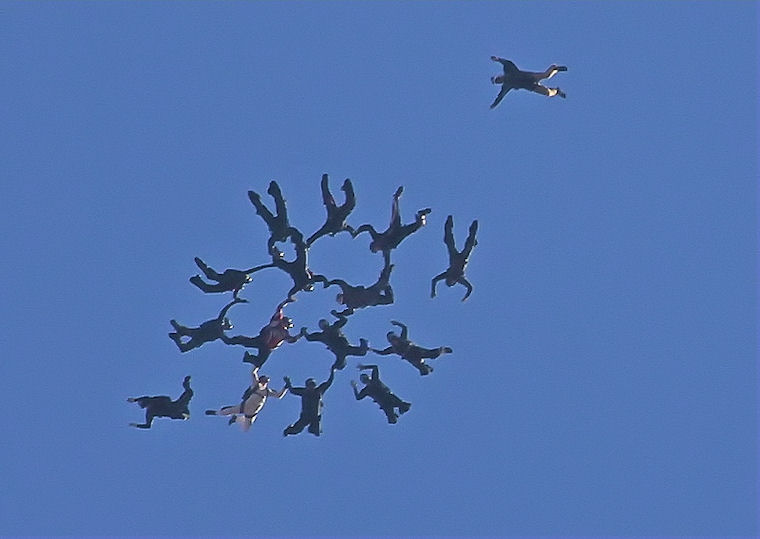 One load was dropped on Sunday morning before conditions deteriorated to such and extent that all further diving was stopped.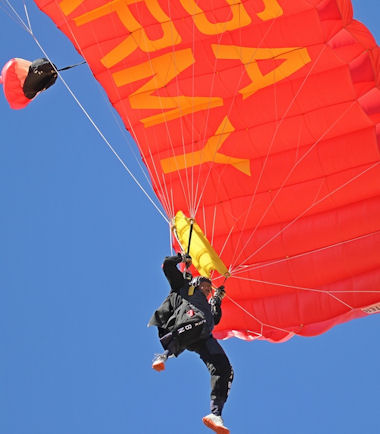 Mike Rumble and the team from Sky Dive Rustenburg who hosted the event can be proud of what was achieved. No injuries were reported and the exposure that the event received from various Radio Station and in other media will ensure that the exhilarating sport of Sky Diving will grow from strength to strength.