Mango hosted a very successful Aviation Career Day on 25th and 26th October in the Administrative Hangar at Lanseria International Airport. The event was well attended by many local schools and covered all facets of the aviation and related industries.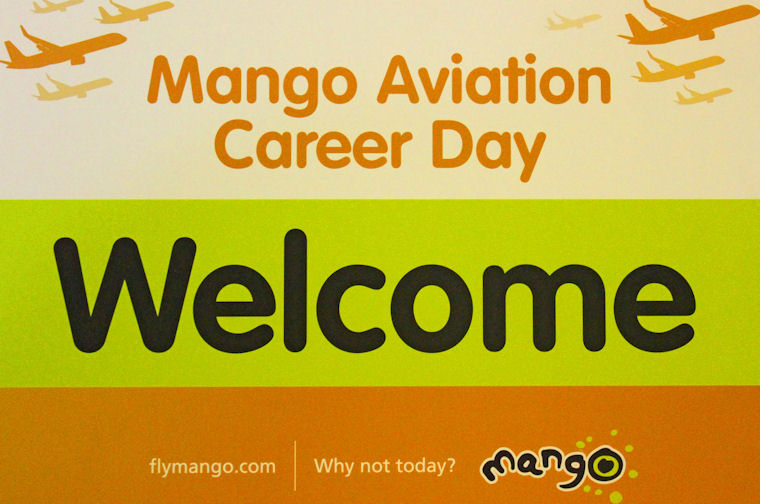 Informative talks were held through the two days by ETP Cabin Crew School, Big Sky Cabin training and S.MAB Aviation. Mango also gave away four return tickets to Cape Town to Patrick Wiggett a student from HoŽrskool Zwartkop in Centurion.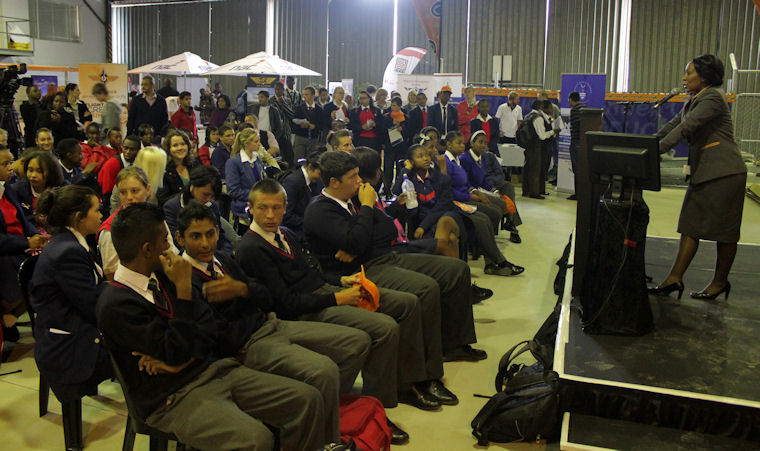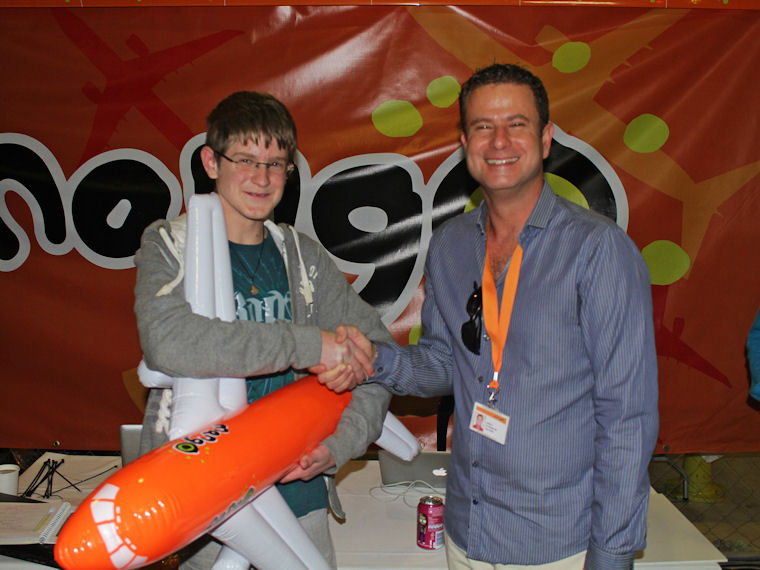 Many exhibitors were present to direct and advise the almost continuous flow of young adults in all aspects of the aviation industry. These ranged from Flight Schools such as Airborne Aviation, 43 Air School, AeroNav Flight Academy, S.MAB Aviation Training, Cranfield Aviation Training and Witwatersrand University Flying Association.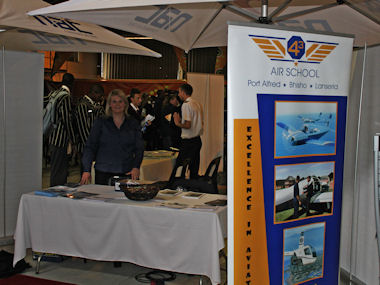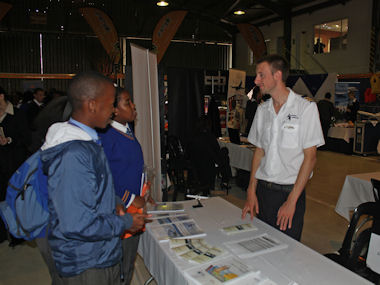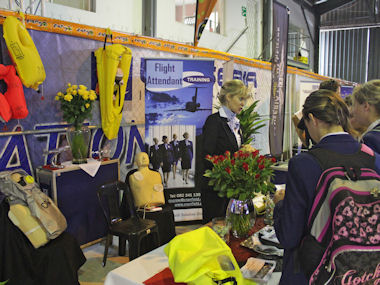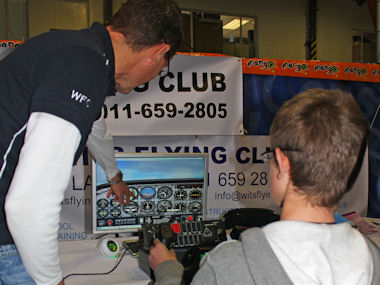 It was refreshing to see the amount of support industries also in attendance such as Big Sky Cabin Training Academy, Wings Africa, Skybound Academy and Future Flyers Flight Attendant Academy who specialise in the training of cabin crew in the host of different disciplines including AVmed (aviation medical aid), Safety Equipment and procedures, Firefighting , Ditching and Food & Beverage service.
First Class Airline Recruitment was at hand to assist the future Aviators and aviation crew in aspects of the industry best suited them. Lanseria International Airport Training Manager Kenneth Wasmuth was available to answer all questions related to flight training. SAA Technical deserves a prize for a very informative stand and was very well attended by young inquiring minds.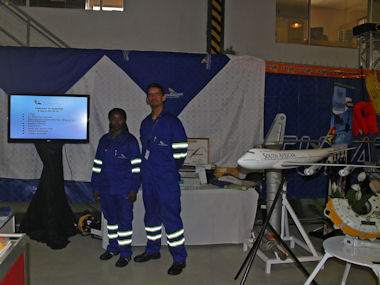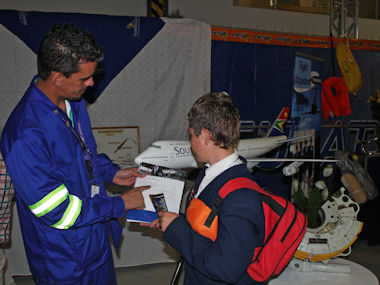 The National Aerospace Centre of the University of Witwatersrand shed light on careers in Aeronautical Engineering and other related industries and brought along a Flight Simulator which was hugely popular with all the visitors to the Expo.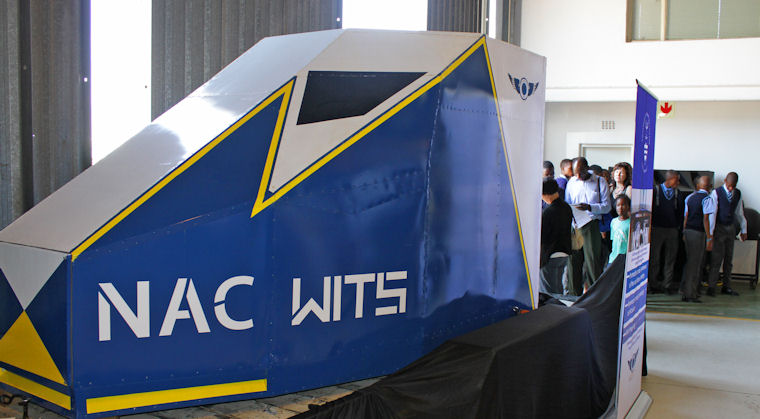 The expo was a great success and will hopefully have a positive and lasting effect on the aviation industry as a whole. Such events will go far to promote the aviation future and it would really be great to see more of them throughout South Africa, well done Mango.