Situated at 26 Adriana Crescent Gateway Industrial Park Centurion, Simuflight was launched in 2003 and is an approved South African CAA Training Organization that offers integrated simulator training at airline standards through simulator based flight training. Their facilities consist of a dedicated 1300m≤ facility providing AAA grade office space as well as the engineering, manufacturing and assembly space required.
Simuflight, whose vision it is to provide advanced training for a multitude of students from across the globe holds approvals from various Authorities. Their vision is to make a significant contribution to flight standards and flight safety in South Africa and Africa as a whole. Their dedicated and passionate staff, high standards and airline quality instructors assures service excellence to each and every student.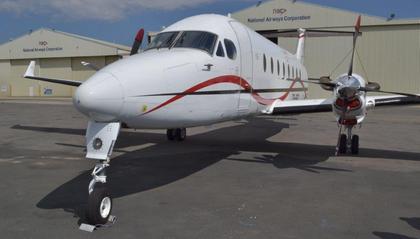 The company specialises in Beechcraft King Air 1900, 350, 200, 90 and Cessna Caravan C208 initial type ratings and also offer Operator Proficiency Checks / IF Revalidations, Command Upgrade Courses, Foreign License validations and conversions as well as advanced training using our state of the art SA CAA approved type specific simulators. Simuflight's SA CAA Approved C-208 is the only C208 type specific fixed base FTD simulator of its kind in Africa. As well as C208 Simuflight offers integrated Raytheon Beechcraft 1900 conversions by using a combination of both their in house 1900 Fixed Base FTD and the Flight Safety Full Motion 1900D Level D device.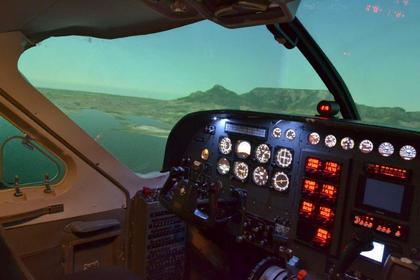 All simulator training is carried out in accordance with SACAA approved courses. Emergencies can be simulated, from engine fires / failures to system failure or weather emergencies. The company's simulator database does not only cover local conditions and airfields but covers the rest of the world and thus offer pilots the opportunity to fly in any country in real time.
Simuflight believes that all pilots, whether private or commercial, employed or freelancing should operate within a framework of standard operating procedures (SOPs). The SOP's are an outline of procedures that would be used for single or multi-crew operations. It is deemed fundamental to operate in a standard manner, always doing the required in the same order as well as using standard terminology for all communications, thus SOP's form the foundation for all training programs.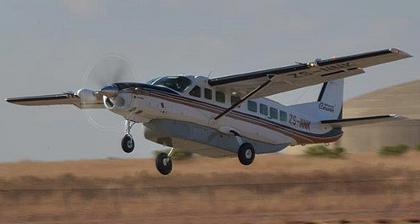 The briefings of the SOP course module together with the Paper Tiger training sessions will explain and introduce the novice candidate to all aspects of Standard Operating Procedures and checklists. These philosophies are developed from the information given by the ICAO and the Flight Safety Foundation with substantial input from the airline environment.
Simuflight also offers type Refresher and Proficiency Training Programs, ATPL Preparation and Testing, Single and multi-engine Instrument Renewals, Instructor Renewals, CFIT, GPWS, EFIS and Foreign License validations and conversions.
The company's vision and business objectives will be fulfilled through the utilization of existing and expanded capabilities to:
Place technologically advanced simulation equipment and offer training programs to aviation in the region
Be involved in the process of the development and presentation of flight training curricula
Be an active part of the development, implementation and management of the professional aviation training sector
Be an integral part of an aviation awareness drive to enhance and develop the perception of aviation as a professional career
For more information Simuflight can be contacted at: info@simuflight.co.za
or Tel +27 (0)12 661 3659 or Fax +27 (0)12 661 8855 Website www.simuflight.co.za