When in 1964, Charley Roloff, Carl Unger and Bob Liposky designed and constructed the Breezy they had one goal in mind; to build an affordable family fun aircraft. The Breezy exceeded their wildest expectation and almost 1,000 sets of plans have been sold.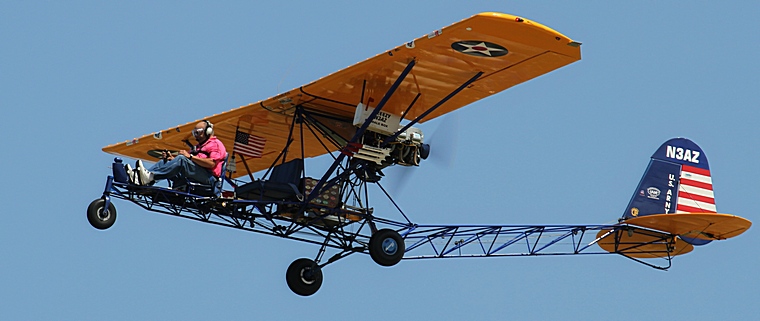 Charley, Carl and Bob were all pilots flying the Beech 18. The all loved what they were doing, but hankered for something basic, something that would take them back to the joys of 'seat of your pants' stick and rudder flying. Charley built a Benson Gyro and flew it for a while before crashing it. The other two were not really impressed, but the idea of a 'pusher' was born. 'Pushers' were after all the means of propulsion of early designs from those flying legends Glenn Curtiss and Lincoln Beechy.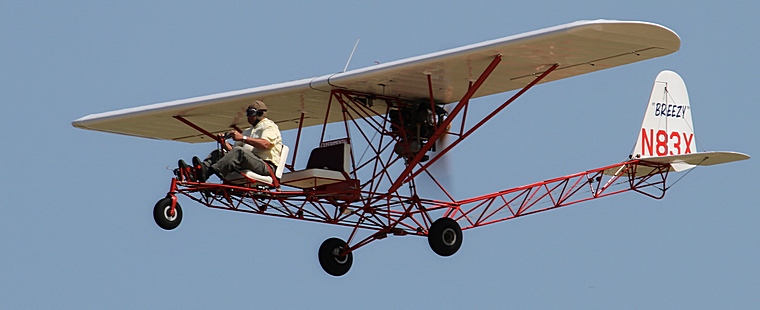 The trio were more fortunate than most home builders; Bob was an engineer, Charley an aircraft inspector and Carl an expert welder. They built a wire model and then bought some 4130 steel aircraft grade tubing and started building an airplane in a hangar at Midway Airfield. The wings came from a Piper PA-12 Super Cruiser and most of the parts including the nose wheel and fork from a Cessna 150 came from friends or were scrounged from trash.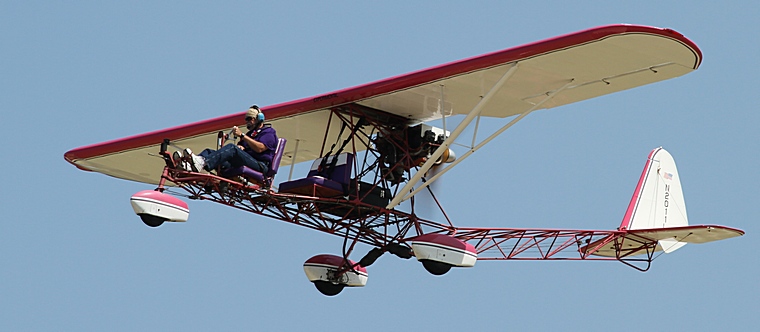 It took them six months to get a prototype ready at a total cost of $3,500. The biggest expenses were a new 90hp Continental engine and a radio. It was decided that Charley, who had the most hours as an instructor, would make the first flight and on 7 August 1964 he took off from Lansing Airport. The RLU-1 flew as expected. Testing continued in 1965 and once when Charlie had stopped for fuel the airport manager walked up and remarked; "a little breezy ain't it?" The name stuck.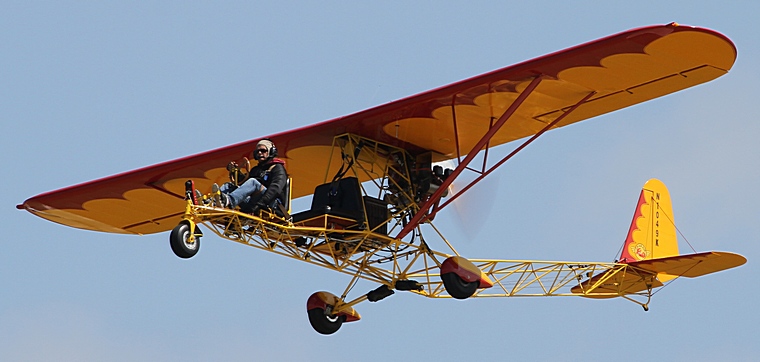 Just as unconventional as the Breezy was, so was her first passenger. Charley, Carl and Bob had completed their forty hours proving flights when Carl took it up again one sunny morning and spotting a small strip surrounded by thick woods, he landed. Taxing back for the take-off he saw three women approaching none of whom wore anything except sandals. Carl had landed in a nudist colony and was soon surrounded by a crowd all naked as the day they were born! A tall lady ran over and exclaimed, "It looks like us; it's got nothing on!" and she, still dressed in only her sandals, became the first to don the goggles and jump in the back seat.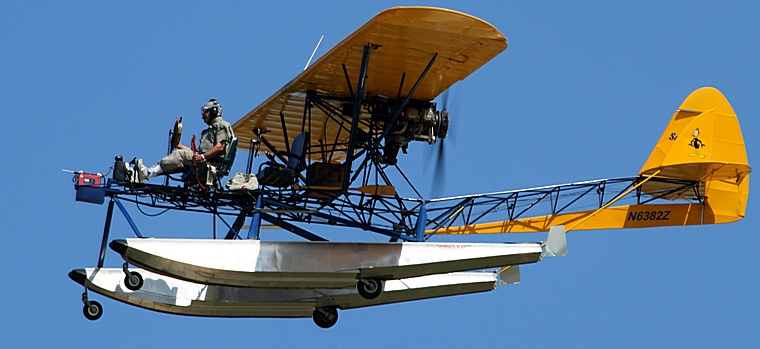 In 1965 Carl took the Breezy to the EAA Fly-in at Rockford Illinois and without him probably realising it, an institution was born. Everyone wanted to fly in her and he did not refuse anyone. The Breezy was in the air from dawn to dusk with hundreds standing in line to experience the thrill of open air flying and the uninterrupted views offered by what can be at best described as the most unconventional aircraft of the century.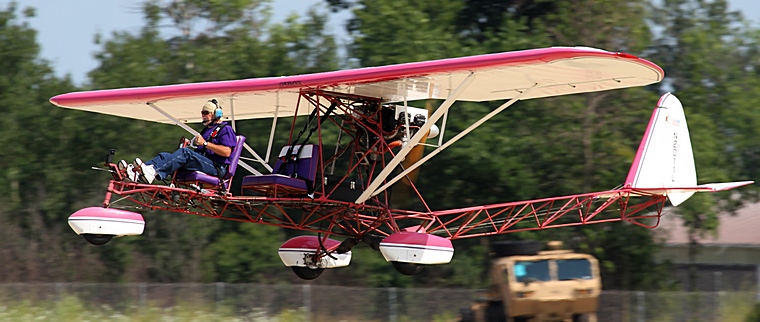 Suddenly everybody wanted a Breezy, but our three intrepid designers had not drawn up any plans. They had never thought that anyone would want to fly one - let alone build one! So the friends painstakingly started measuring up the Breezy and drew up a set of plans. Soon many Breezys were built and flying including one in South Africa and another in the States built by Jay Vieaux a fourteen year old boy. Carl flew the original for the next 25 years before donating her to the EAA Museum. Carl then started looking for a Breezy to buy. He learned that the Breezy built by Jay was for sale so Carl bought her and carried on the tradition he had started in 1965.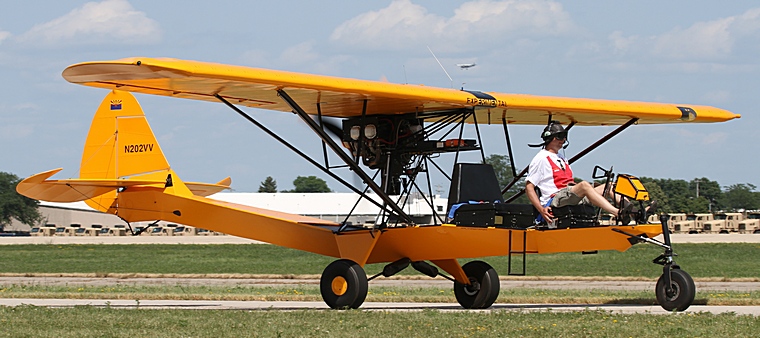 Carl was to fly the Breezy at EAA's Fly-ins for forty years offering flips and the Breezy became the most recognisable aircraft at AirVenture. More than 7,000 people, including the entire crew of the Concorde which visited Oshkosh in 1994, as well as Charles Duke, the lunar module pilot of Apollo 16 would share the back seat. Even African Pilot's editor Athol Franz has flown in a Breezy at Oshkosh.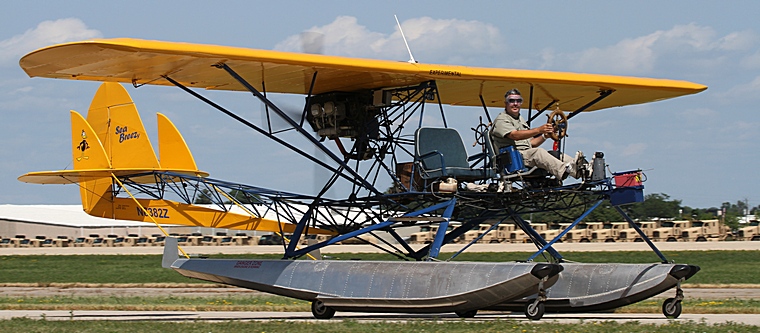 Carl Unger passed away on 24 September 2013. He was 82 years old, but his legacy and that of Bob and Charley his co-designers will probably grace the skies for many years to come.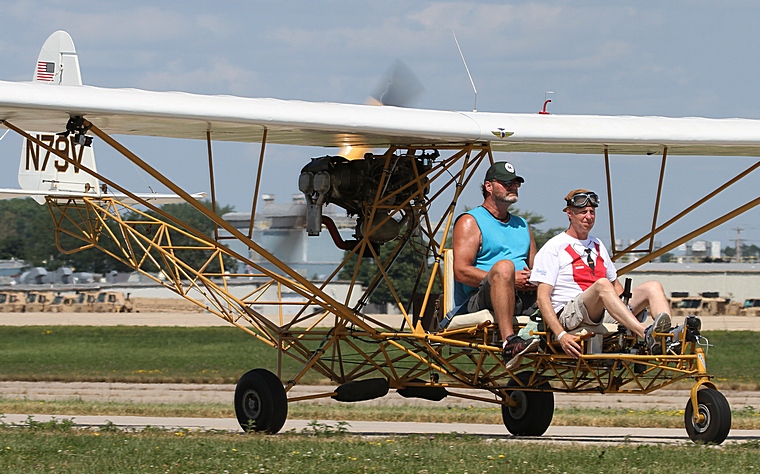 General characteristics:
Capacity: 3
Length: 22 feet 6 in (6.86 m)
Wingspan: 33 feet (10 m)
Height: 8 feet 6 in (2.59 m)
Wing area: 165 sq. feet (15.3 m2)
Fuel capacity: 10 U.S. gallons (38 L; 8.3 imp gal)
Engine: 1 ◊ Continental C-90 , 90 hp (67 kW)