Rustenburg Skydiving Club hosted the second leg of the SA National Skydiving championships from 26 April to 1 May. The leg comprised of Formation Skydiving, Artistic Events, Canopy Formation and Wingsuit disciplines.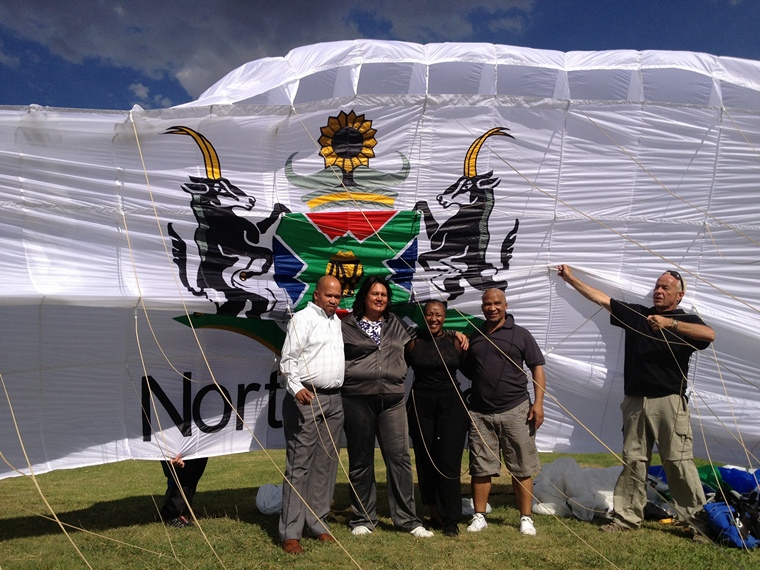 Northwest Province Canopy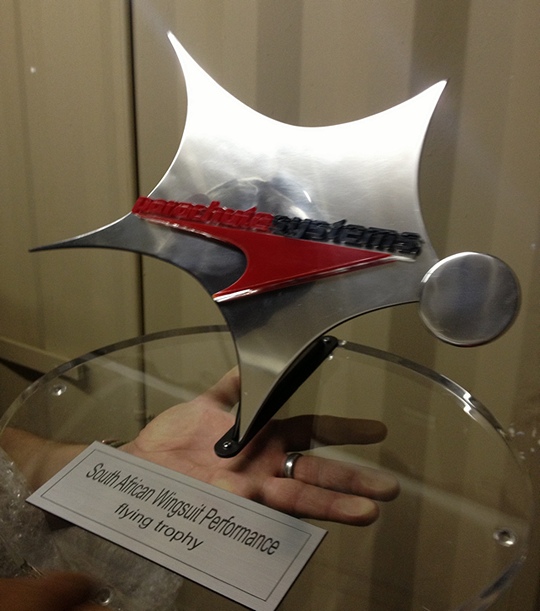 Parachute Systems Trophy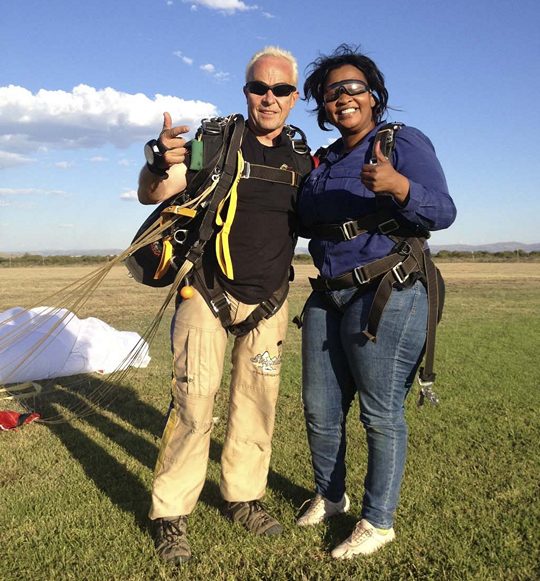 Me. Pinky Moloi of the Dr Kenneth Kaunda District Municipality with Graham Field

Held under the umbrella of PASA (Parachute Association of South Africa) the championships were sponsored by the North West Province, the DR. Kenneth Kaunda District Municipality and Parachute Systems.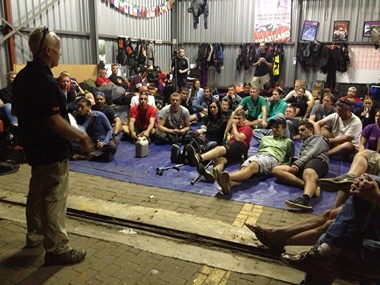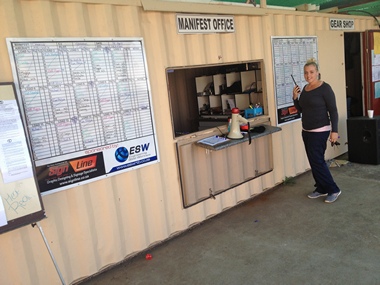 Graham at the briefing……Danelle at the Manifest

PASA is a non-profit association of members with the mission statement: "To foster, develop and facilitate sport parachuting, in all its facets, within South Africa, in the safest and most progressive manner, on behalf of its members."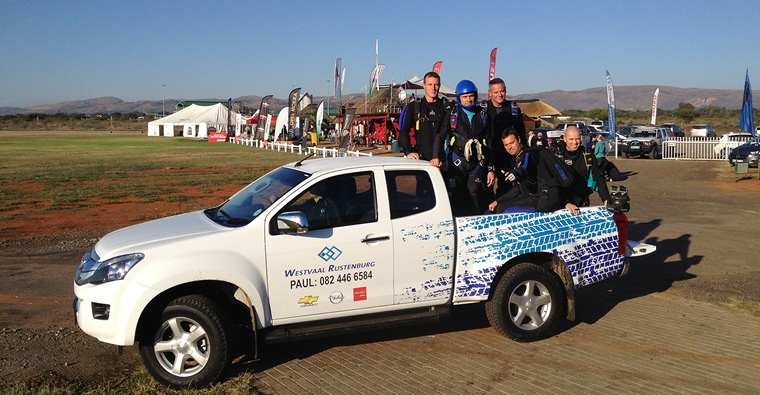 Another load on its way the Atlas Angel Jump Ship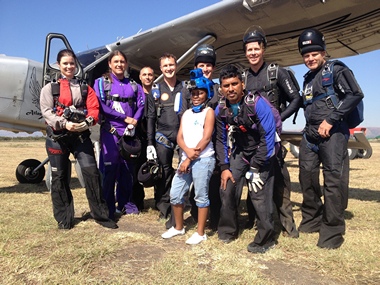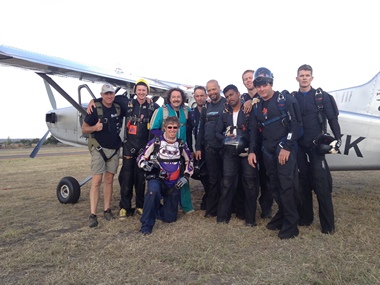 Before the jump, some of the teams

Formation skydiving is a skydiving event where multiple skydivers attach themselves to one another by grabbing each other's limbs or by the use of "grippers" on their jumpsuit while free falling through the sky. The goal of this skydiving program is to build a formation of multiple divers arranged in a geometric pattern.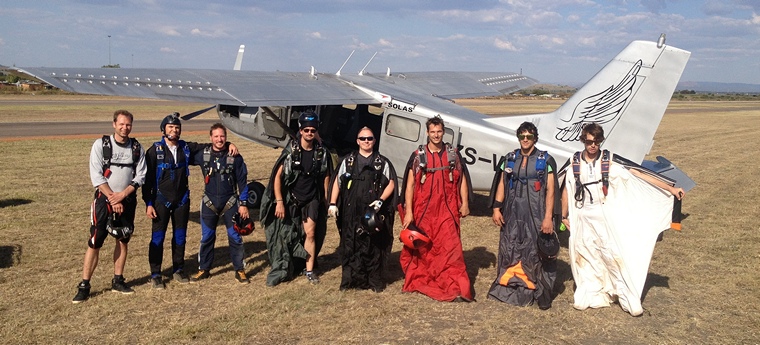 At the Jump Ship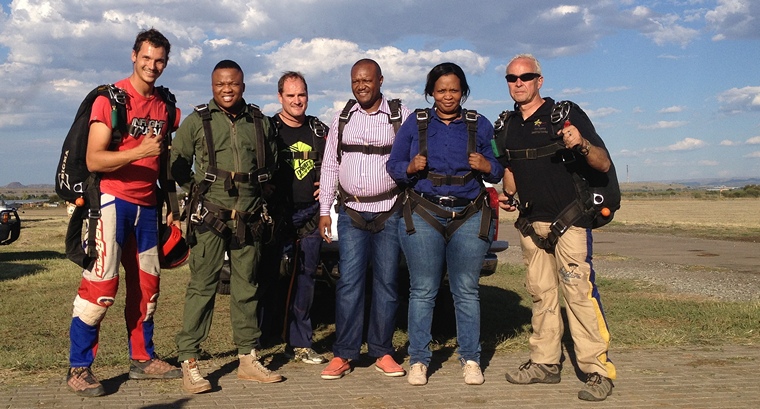 North West Province members and Jump Masters

There are two kinds of formations, called randoms and blocks. The randoms are singular formations with full separation of all grips both before and after building the formation. The blocks are double formations with a special designated movement pattern in between, called an inter. The start formation may, or may not be similar to the ending formation.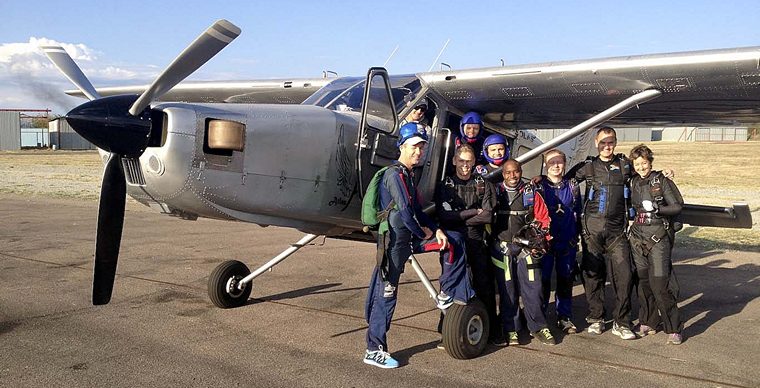 All smiles before boarding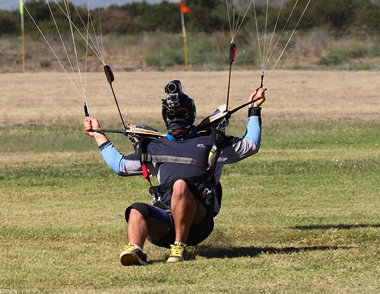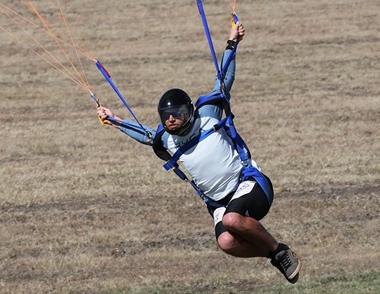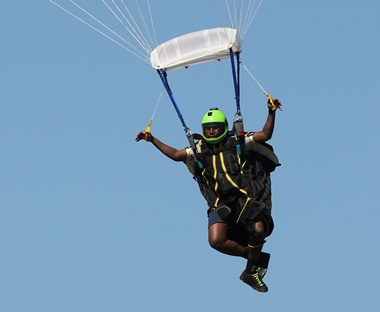 Back at Terra Firma

A first for the world was the inclusion of Wingsuit formation as part of the Championships. The inclusion of this discipline was a trial run for the World Championships that will be held later in the year.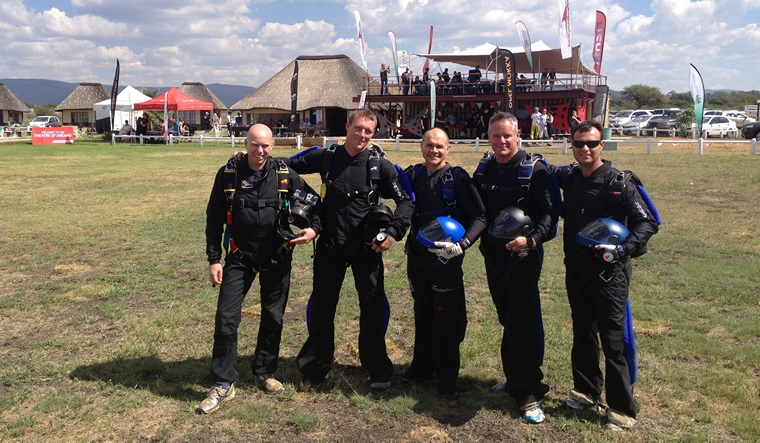 Another team full of confidence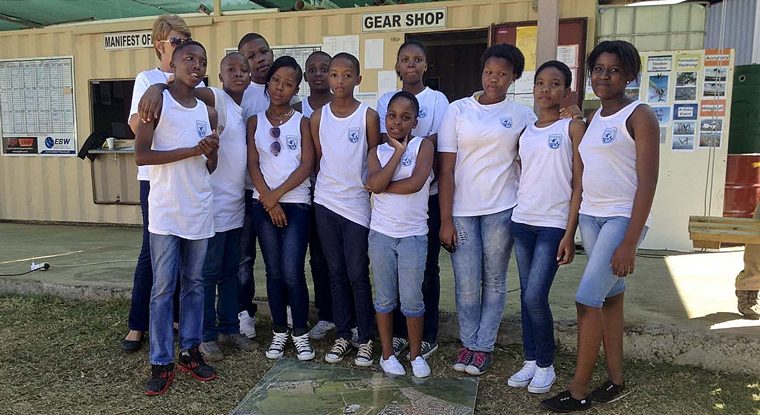 Youth development-future skydivers

Four disciplines formed part of the Championships: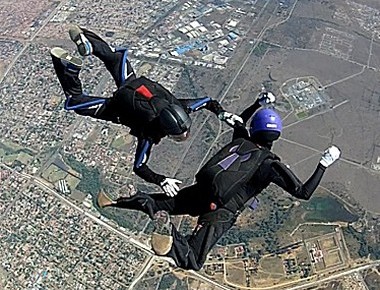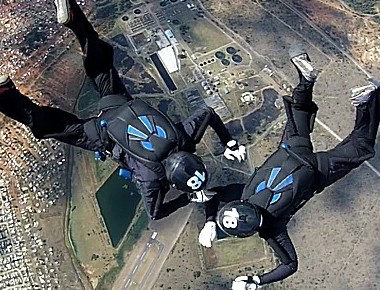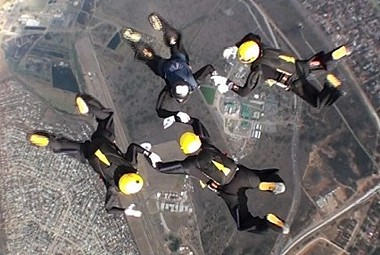 Canopy formations consisting of 2 and 4 way Sequential and 4 way Rotations.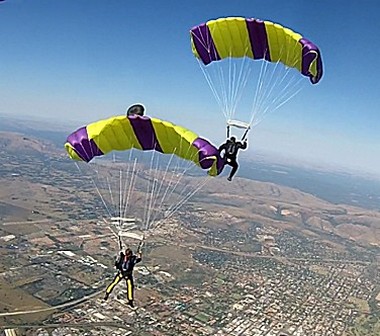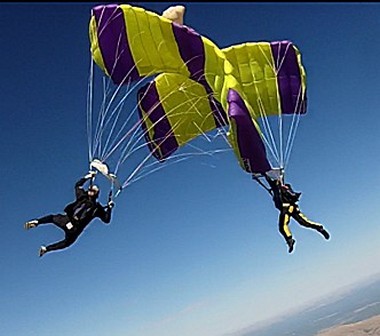 Formation skydiving consisting of 2 and 4 way Novice, 2, 4, and 8 way Open and 2 and 4 way Verticals.
Artistic consisting of Freestyle Open and Freefly Intermediate and Open.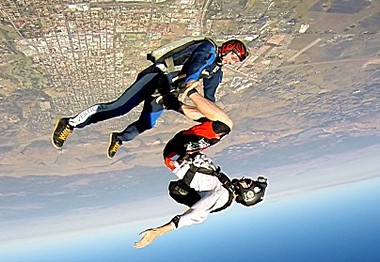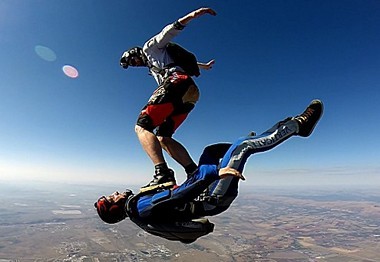 Wingsuit consisting of Performance Flying and 2 way Acrobatic Flying.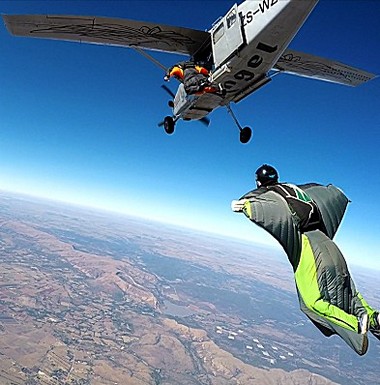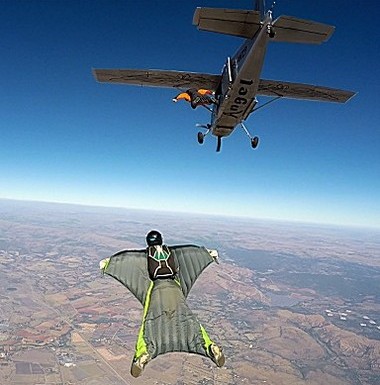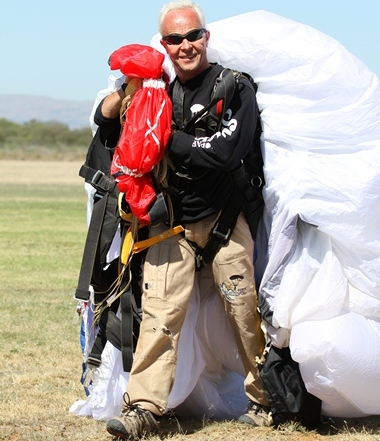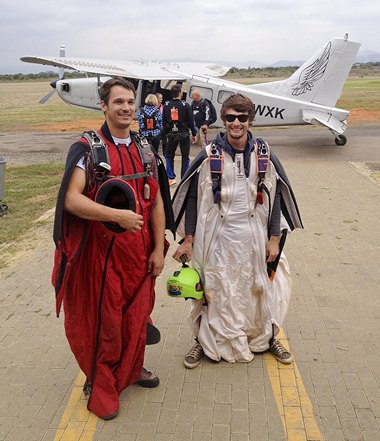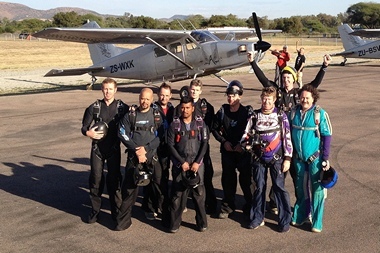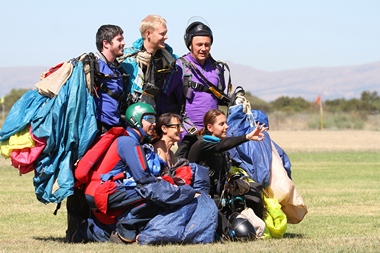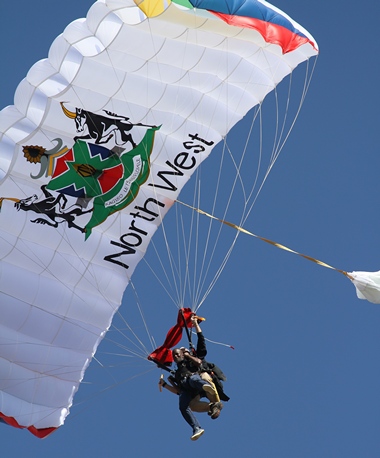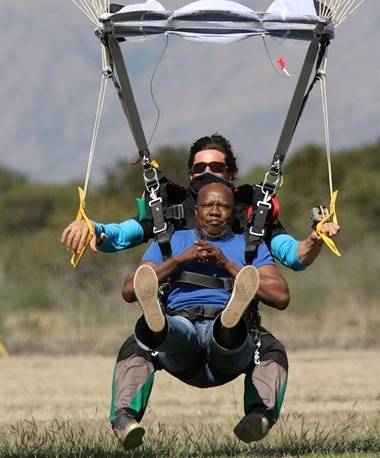 Action all the way

Chief Judge Thierry Courtin was assisted by Lourens Barnard, Jacqui Coetzee, Clair King and Dirk Venter.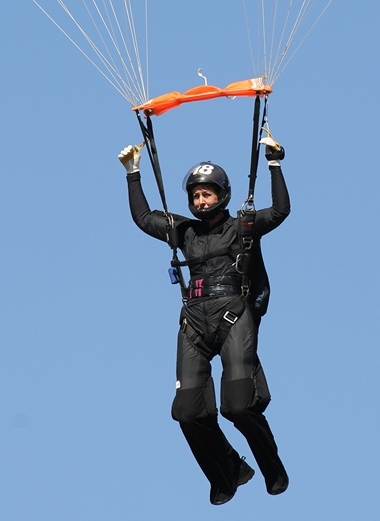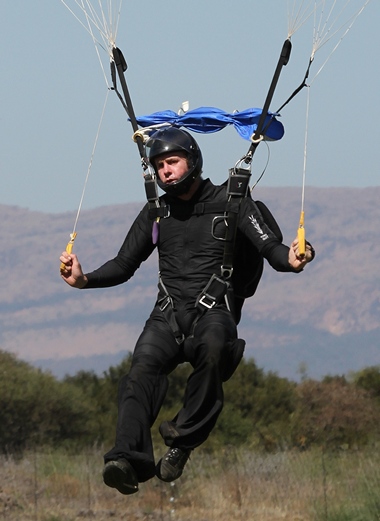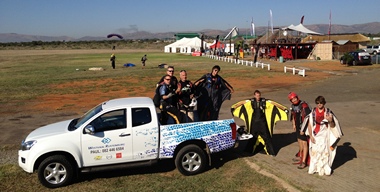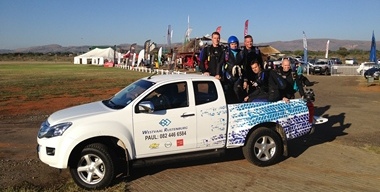 Although the competition was fierce, fun was had by all

The winners in the various categories were as follows:
Two way novice: 1st Spaghetti Nipples. 2nd Slapnut Magoos. 3rd Average Joes
Two way open: 1st Pink Paranoia. 2nd Levitation 2. 3rd Cookie Thumper
Four way novice: 1st Levitation. 2nd Full Frontal. 3rd Teenage Ninja Turtles.
Four way intermediate: 1st Haya Naat Bura. 2nd Syzygy 4
Four way open: 1st Savolo. 2nd Jazz Republic. 3rd Velo X
Eight way open: 1st Zyzygy
Two way sequential: 1st Fast & Furious. 2nd G-Spot. 3rd Jackie JJ 7 G
Freefly intermediate: 1st 2 Thorns and a Rose. 2nd Fun Police
Wingsuit overall: 1st Waldo Prinsloo. 2nd Oliver Nothen. 3rd Jean-Jacques Wallis
Wingsuit distance: 1st Waldo Prinsloo. 2nd Jean-Jacques Wallis. 3rd Oliver Nothen
Wingsuit time: 1st Oliver Nothen. 2nd Waldo Pretorius. 3rd Jean-Jacques Wallis
Wingsuit speed: 1st Waldo Pretorius. 2nd Frederik Potgieter. 3rd Jean -Jacques Wallis
Wingsuit Acrobatics: 1st The Artictict Wing. 2nd Top Deck