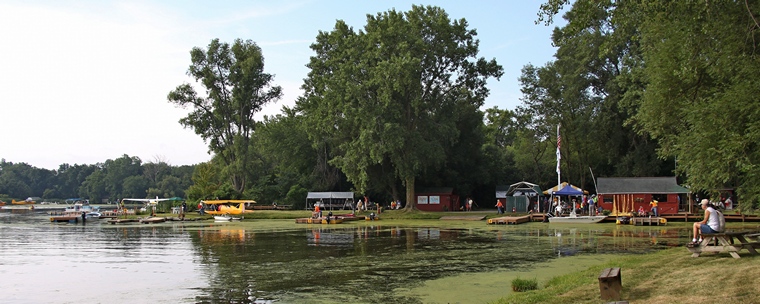 Ever since my first visit to AirVenture in 2009 one of my absolute must go to places is the Seaplane Base at Fond du Lac. Situated only about 15 minutes by bus from Oshkosh on the shores of Lake Winnebago it is a haven of tranquillity giving one a much needed break from the hustle and bustle at Wittman Field. For us South Africans seaplanes are a rare sight indeed and it is a wonderland of floatplanes and amphibians of all shapes and sizes and we have visited at least twice in subsequent years.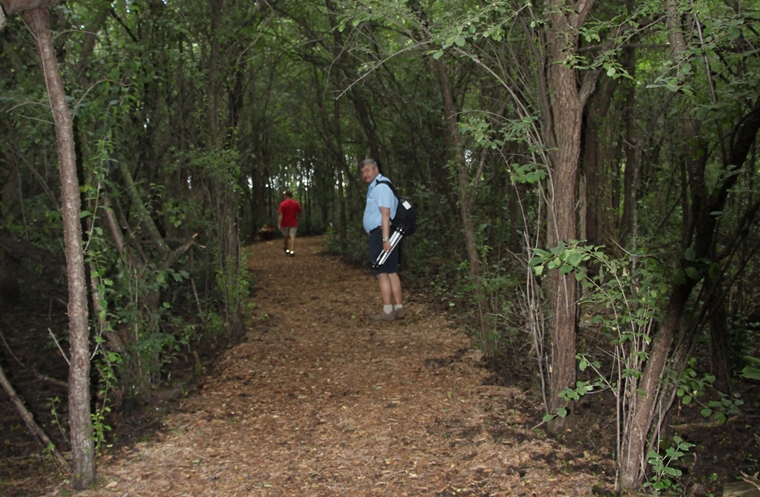 A short stroll through the woods and there it is, row upon row of seaplanes anchored in the sheltered bay. One is instantly transported into a different world. A park like world of water, trees, immaculately trimmed grass, shade and flower beds. A world of aviators whose runway has no threshold, no identifying numbers and no windsock. A world where the terminal building is a jetty, the transport to and from your aircraft a boat. A world seemingly lost in time when the Flying Boats reigned supreme.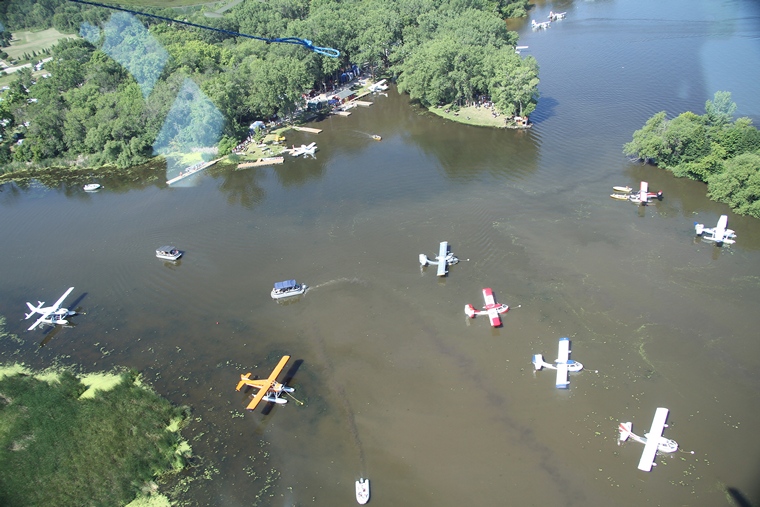 The Seaplane Base can trace it origins to 1948 and Bill Brennand, a keen fisherman and his fishing buddy Al Ziebell. Al worked for John Vette Jr, the owner of a large track of land along the shores of the lake. Bill and Al wanted to erect a boathouse in which to store their gear and boat and Al introduced Bill to John Vette. A deal was struck and Bill bought 1.9 acres of land around what is today the inner harbour of the Sea Plane Base from John Vette. They used it until 1957 when Bill bought a Piper J3 on floats. Ramps were added and the boathouse became a hangar and Bill and Al flew the J3 on fishing trips to Canada.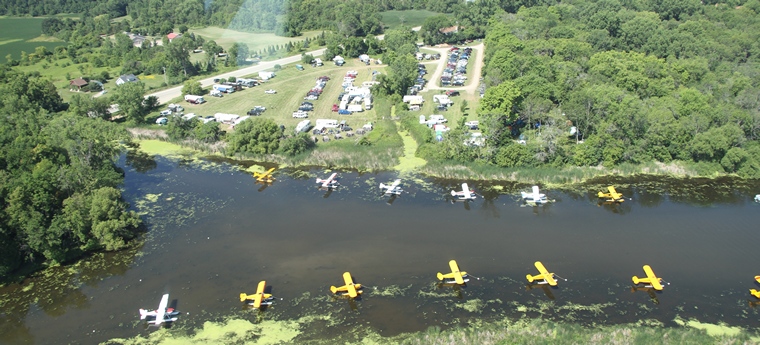 In 1970 the EAA annual convention moved to Wittman Airfield in Oshkosh, Wisconsin and some visiting floatplane owners landed in Bill's Harbour and the magic of what today is the Seaplane Base was born. More and more visitors arrived in the subsequent years and in 1973 Bill and Al was approached by Paul Poberezny to operate the base for seaplane visitors during the week long convention. With the assistance of the EAA improvements were made and a regular bus shuttle service was implemented to and from Wittman field for the duration of the convention.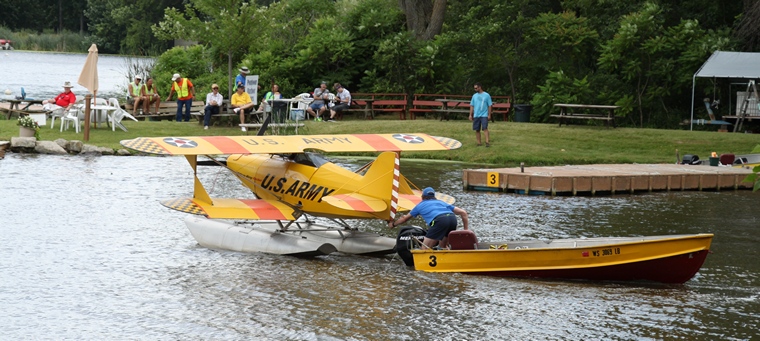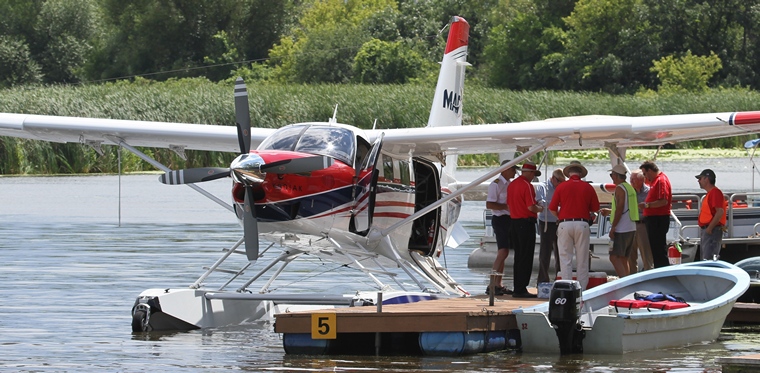 Preparing the base and running it for the seven days is, in the spirit of the EAA, a small group of dedicated volunteers. They have a multitude of tasks including the preparation of the base, setting of the mooring buoys onto which the aircraft are tied and shuttling pilots and crew to and from their aircraft as well as getting the catering buildings ship shape. Volunteers also man the base's rescue service whilst the Coast Guard, local Sheriffs, firemen and other emergency staff are on standby.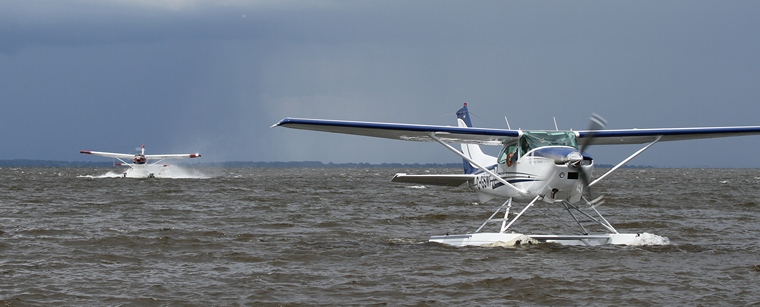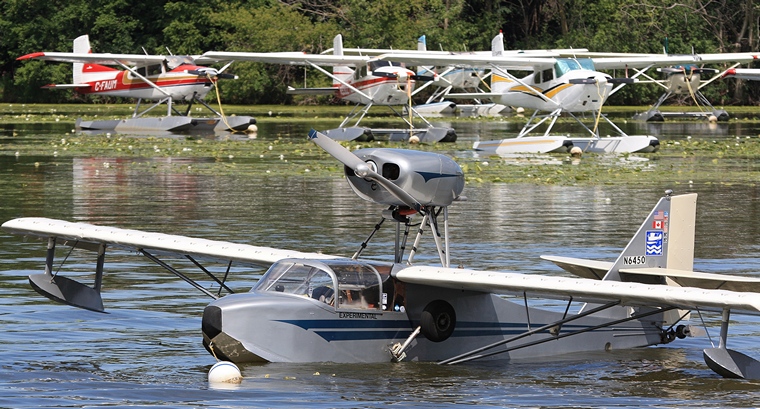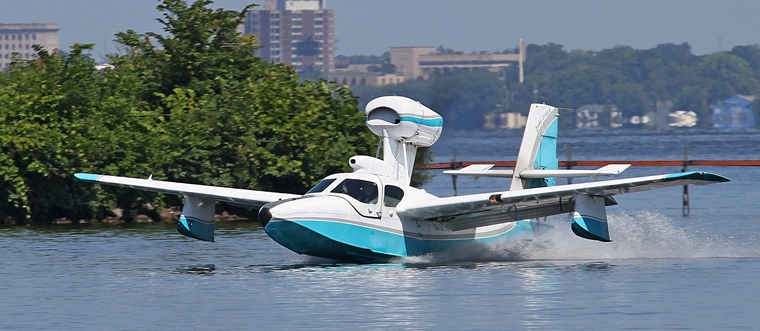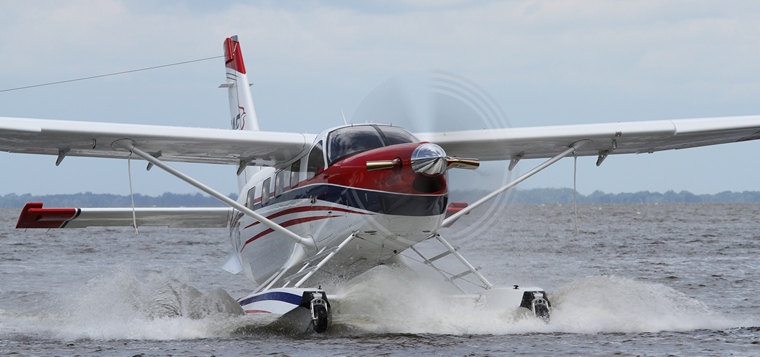 More than 100 seaplanes visit the base each year during the convention many camping on site whilst more than 50,000 day visitors seeks out the tranquillity and wonder of the base. A large of number of seaplanes can also been seen at the South 40 parking area at Wittman Field. The South 40 is one two departure points for buses to the base, the other being at the main terminus.


In 2015 the iconic Republic RC-3 Seabee that first flew on 1 December 1945
celebrated its 70th anniversary and during our visit almost fifteen of Percival "Spence" Spencer's designs flew over the base where they were moored in a neat row on the placid waters of the harbour. Percival Hopkins "Spence" Spencer was an aviation pioneer who, when he was seventeen years old, built his first hang glider in April 1911 from plans he had found in a Popular Mechanics magazine. Three years later he had his first powered flight in a Curtiss flying boat and his fascination with seaplanes were born.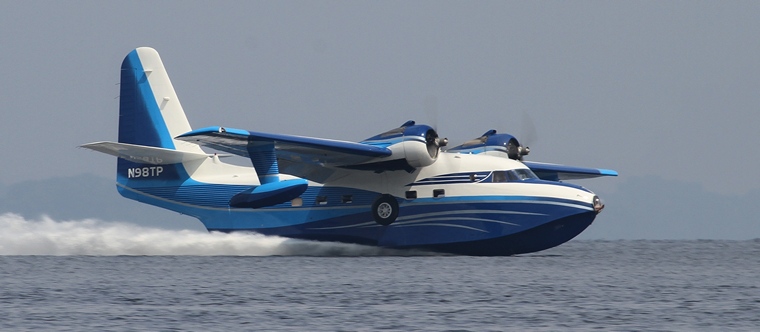 One highlight during our previous visits were a touch and go by a Grumman HU-16 Albatross. The Albatross, of which 466 were built, had its first flight 24 October 1947 and went on the serve with distinction in the Korean and Vietnam Wars. Many of these are today converted to flying campers with all the conveniences of a luxury apartment.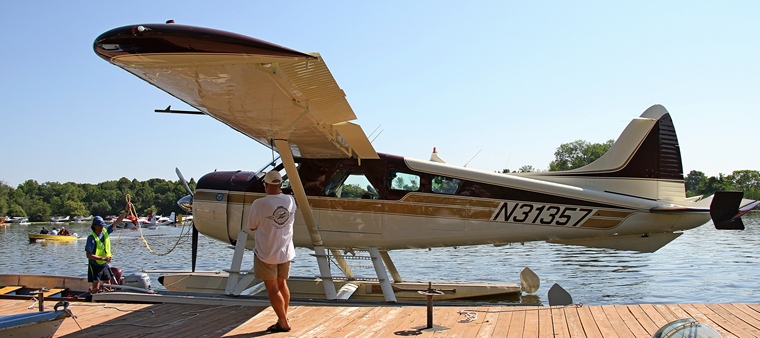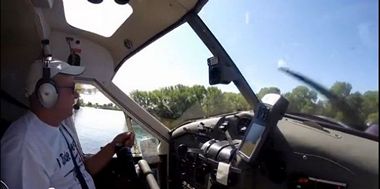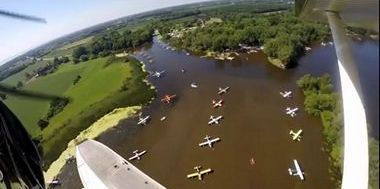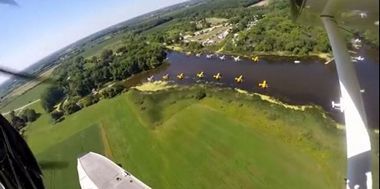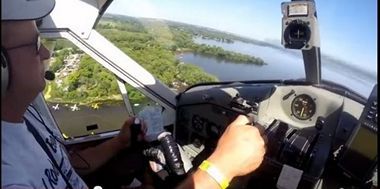 We have, for a number of years been trying to arrange for a flight at base but were not successful until we started to correspond with Paul and Ann Seehafer. Paul, who is the Chairman and operations manager at the base and Ann the guest & volunteer relations co-ordinator arranged a flight for us in a de Havilland Beaver. It truly was an unforgettable experience to see the harbour and all the aircraft through the window of the Beaver, a true aviation icon.
When next at AirVenture set at least a morning aside for a visit to the Seaplane Base but beware you will keep on going back!