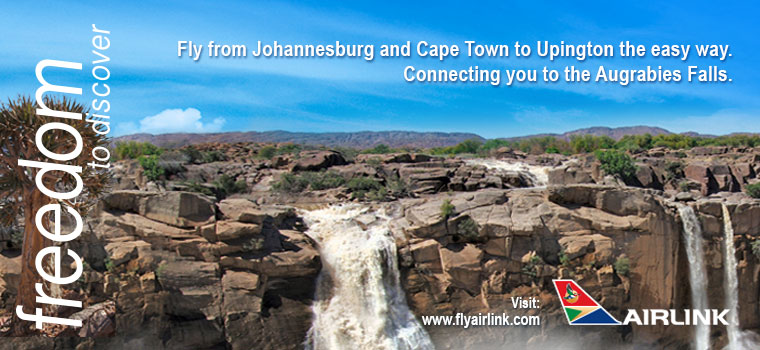 Video summary


Ever since our first visit to AirVenture in 2009 one of the absolute must go to places is the Seaplane Base. Situated only about 15 minutes by bus from Oshkosh on the shores of Lake Winnebago it is a haven of tranquillity giving one a much needed break from the hustle and bustle at Wittman Field. For us South Africans seaplanes are a rare sight indeed and it is a wonderland of floatplanes and amphibians of all shapes and sizes and we have visited it at least twice in subsequent years.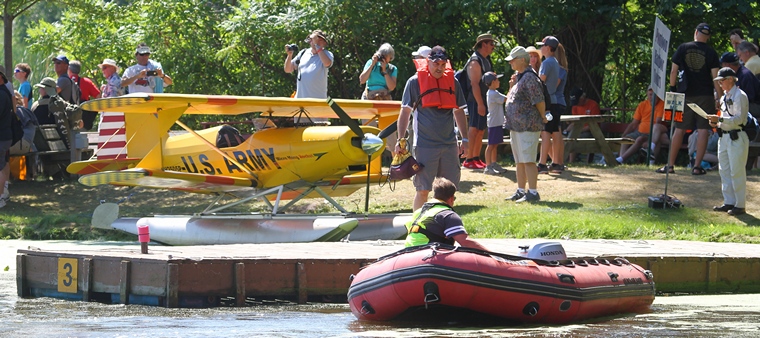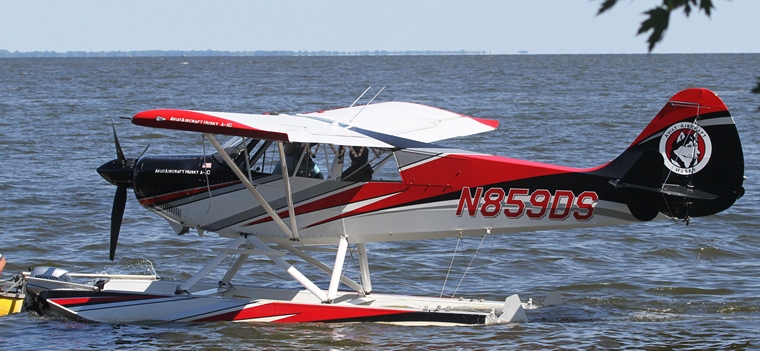 This year the star attraction at the base was the Martin JRM Mars. We were fortunate enough to be invited to board the Mars, the 30 minute tour normally cost a whopping $125 (approximately R1,800.00). The Mars is a large, four-engine cargo transport seaplane originally designed and built in limited numbers for the U.S. Navy during the World War II era. It was the largest Allied flying boat to enter production, although only seven were built. The United States Navy contracted the development of the XPB2M-1 Mars in 1938 as a long range ocean patrol flying boat, which later entered production as the JRM Mars long range transporter.

Four of the surviving aircraft were later converted for civilian use as firefighting water bombers. One example of the aircraft still remains in limited service based out of Sproat Lake just outside of Port Alberni, British Columbia. The Hawaii Mars that entered service in 1963 regularly appears at airshows in the US, demonstrating its water-dropping ability.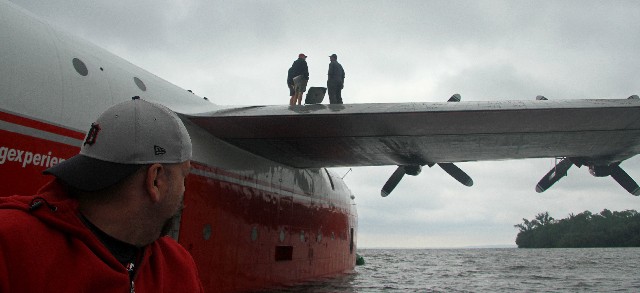 Like the Sea Plane Base, the Fun Fly Park is part of AirVenture but has its own runway and caters for, what we know, as the microlight community. Since last year it also hosts the aircraft of the Valdez Challenge, a sticker on one of these "Bakkies" of the sky, "No runaway? No problem" says it all.


The Fun Fly Park is also where the true spirit of the EAA still survives and it is the place where kitbuilt helicopters, gyros and other weird and wonderful machines congregate.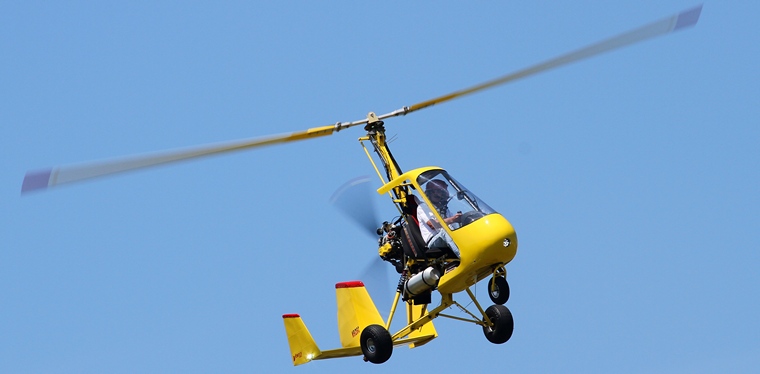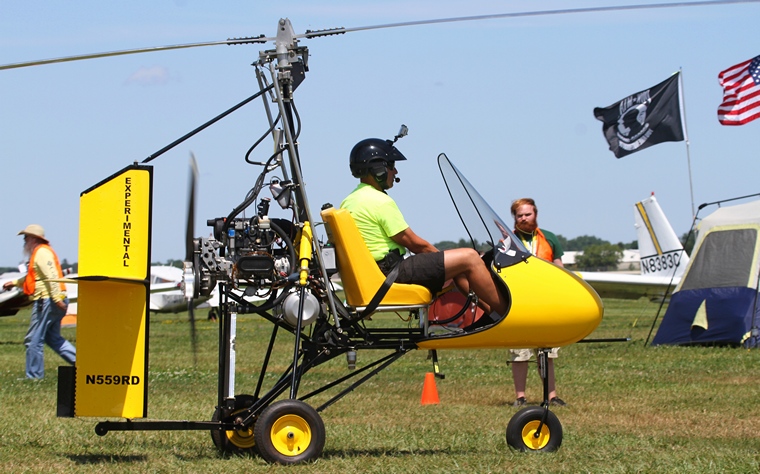 The afternoons show was held in absolutely perfect weather and as always, consisted of a mix of military aircraft both old and new and aerobatic performers.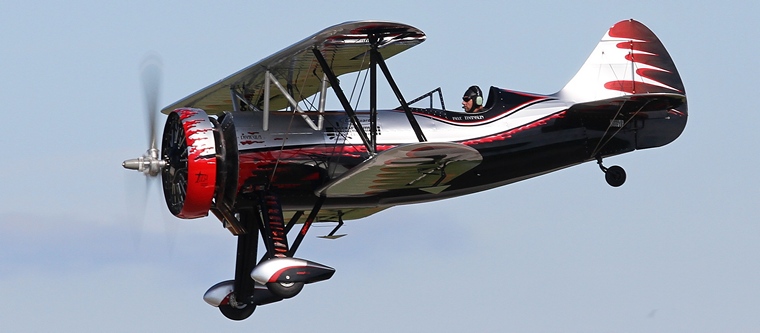 The evening show again impressed with dazzling fireworks mounted on formation and solo acts. Even the International Space Station orbited over Oshkosh at 21:46 and it could clearly be seen as all the lights at Wittman Airport dimmed for this special occasion.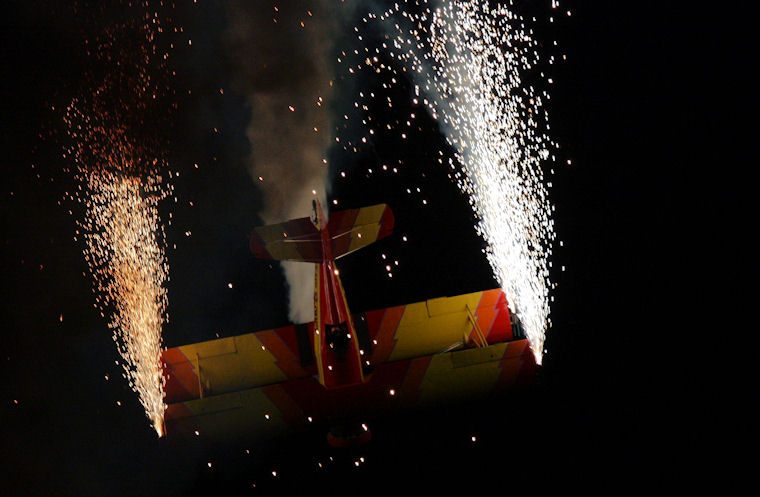 The evening ended with a fireworks display lasting at least 20 minutes and of course, the "Great Wall of Fire" never fails to impress.