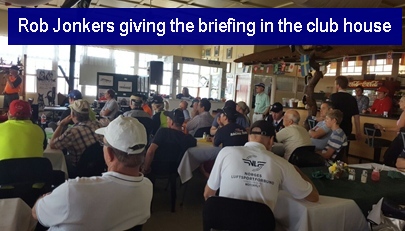 This year's EAA Sun & Fun flying event was planned similar to the event held in 2015 as a format that EAA'ers enjoyed, as a more relaxed fun kind of event mostly involving observation out of the window recognition of ground features and learning about the area being flown over.
Over the last four weeks, a route schedule was hatched with the prime theme of overflying 13 airfields in the Magalies Berg area, why airfields?, well with many of us aviators flying around in this area quite often, it would be a good idea to know about potential forced or precautionary landing places, so a bit of safety advice while having fun in looking for them.
A route proving flight was undertaken to scout the airfields and features of the landscape and figure some nice Easter-egg clues to put in the task sheet. And so a route emerged with the theme of IFRRR - I follow roads, rivers and railroads.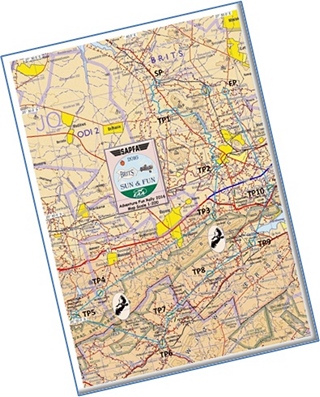 The result was a route that followed the railway line just north of Brits airfield to the start point and from there picking up the Crocodile River and following it all the way through the mountains west of the airfield, then across the ridge to the middle of the valley to the Hartebeespoortdam, crossing back over the ridge to return to Brits.
The format was in the form of a pre-defined route map that was available prior to the event starting for everybody to either plan their route with traditional map plotting tools or to program their GPS's - if they were more at home following the magenta line.
Each route's leg had turning point photographs to be recognised (either being correct or incorrect), around half of them were Google Earth photos and the other half real photos taken courtesy of Marie Reddy, then a few questions had to be answered on ground features or sites that were historic or scenic, mostly cryptic in nature.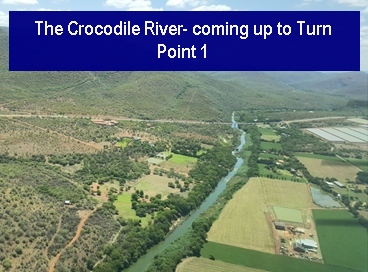 The booklet contained a section of wiki notes (compiled courtesy of daughter Jenni) that would enable the crews to answer all the questions - with a warning - "Don't read at your peril….", and guess what…., most forgot to find the answers in the most obvious place….
Some crews of course were googling for answers on their cell phones - because they can - somewhat inefficient given everything was right in front of them.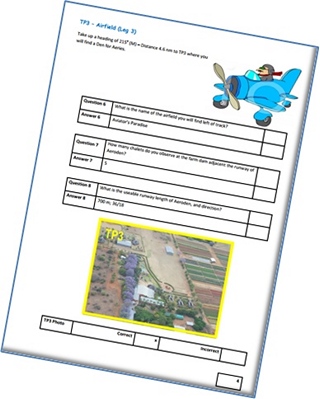 There were 12 crews who registered by briefing time which was delayed by half an hour as some fog had to lift over some parts of Gauteng, with a broad spectrum of aircraft participating, from Cessna 172 stalwarts to slow open cockpit Bat Hawks.
One of the competitors Thys vd Merwe had to run in his recently overhauled engine and had to do the course at full power settings resulting in a speedy 120 kts giving him the most difficult challenge to carry out the tasks of the course at high speed. We did however give him the prize of fastest competitor home…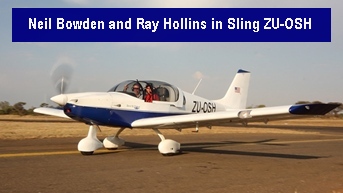 There were a number of young budding aviators that were given seats as navigators and thanks extended to the pilots who took on the challenge of accommodating them.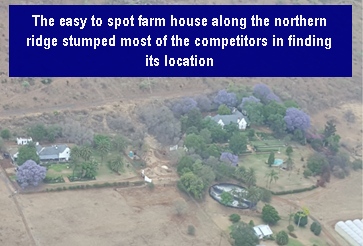 After the briefing, and with 20 minutes prior take-off - of handing out papers, the first competitors took to the skies at 10.20, with the last off at 11.15. The weather was brewing hot and humid after the recent rains with the wind picking up with a midday high of around 25+ kts with lots of turbulence around the Berg, which made some of the newly introduced navigators somewhat green.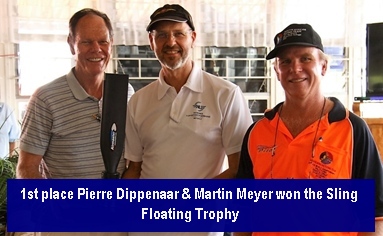 With everybody successfully home, it was time for marking the exam papers which was left to the strict invigilators Rene Clulow and Marita Rudolph to record the points. Between the clues and photo recognition, a total of 39 points could be scored.
On returning, the competitors had to carry out a spot landing where landing line judges Hans Schwebel and Ron Stirk were on hand to adjudicate, where Karl Jensen scored a bingo in his C170, Chris Shaw 2nd in a C177, and Sean Russel 3rd in his Sling.
When all was tallied up, the crew of Pierre Dippenaar & Martin Meyer in a C182 ZS-IVC attained first place, Karl Jensen & Mary de Klerk with spotter Irene Mock in a C170 ZU-VAL attained 2nd place, with third place going to Sean and Anthea Cronin in their remarkable open cockpit Bat Hawk ZU-IJI.
The Sling floating trophy was again in the hands of Pierre Dippenaar (last year's solo winner) this time with Martin Meyer as his navigator.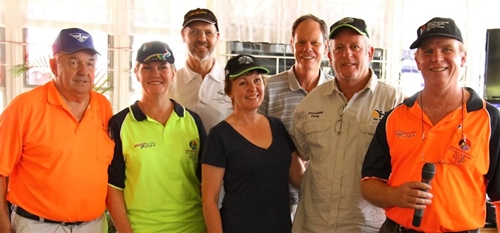 1st 3places, Karl Jensen, Mary de Klerk, Martin Meyer, Anthea Cronin, Pierre Dippenaar, Sean Cronin, Rob Jonkers (organiser)

Thus came to the end of a hopefully enjoyable day for everybody who took part, and given the large amount of competitors, it should bode well for doing this again in the future, and in the words of SAPFA chairman Frank Eckard, "this is a new way of converting Avgas into Fun".
Many thanks are extended to Marie Reddy for the assisting with the administration of the event and keeping order in the competitor line-up; also the prize sponsors, Comet Aviation Supplies, Aviation Direct (the makers of Easy Plan), Neil Bowden's Air Adventure Tours - who sponsored gift vouchers to the 5 first time young navigators -, African Pilot and SA Flyer who sponsored magazine subscriptions and for their support to this event.