THIS WEEK IN MIDWEEK UPDATE

Notice Board……..Plan Your Weekend……..Forthcoming Events

Aviation News………. Worldwide Incidents and Accidents

This Week in Aviation History………Advertising Rate Card





OSHKOSH AIRVENTURE 2017 TOUR RAFFLE





The South African Power Flying Association (SAPFA) and Neil Bowden's Air Adventure Tours group (www.airadventure.co.za) have put up an opportunity of a lifetime to attend Oshkosh AirVenture 2017 to be held from 24 to 30 July 2017 by offering a raffle ticket of R1000 for a trip for two to this event which includes air fares and camping in the unique South African campsite. Attached also find more information of the tour details (tour A & B are applicable) and what is included.

To purchase a ticket, payment can be done either by EFT (details below) or cash and is limited to 200 tickets sold, so get your soon to avoid disappointment.

Bank details: S.A.P.F.A.
Bank: Nedbank Limited
Branch Code: 19876500
Account Number 1876019840
Payment reference: Oshkosh Raffle - Your Name

E-mail proof of payment to esthertorlage@icloud.com with your name, email address and cell number (important to provide as winning ticket could be a cell phone number away). You will receive an e-mail / SMS with your ticket number once payment confirmation is received. The winner will be announced at the prize giving ceremony of the President's Trophy Air race on Saturday 27 May 2017 by means of a lucky draw.






Des interviews Bill Harrop of Bill Harrop's Original Balloon Safaris. To listen to a recording of the live broadcast click on the link www.debela.co.za/aviation-radio-show


3rd Saturday of every month. Microland. Bring and braai. Fires and bykos provided. Fires start from 09h30. Contact person: Nick Swardt 082 441 8011 or Alan Hussey 072 82 2341




MARCH

30-9 April: Entry for the 2017 Stars of Sandstone Festival is available from Leigh Sanders who can be contacted on +27 79 327 7649 or e-mail
leighs@sandstone.co.za
- or see details at
www.sandstone-estates.com
30-1 April: National Rally Flying Championships. Brits Air Field. Contact Frank Eckard e-mail:
frank.eckard@mweb.co.za
cell: 083 269 1516
31-1 April: Wings and Wheels Festival. Utenhage Airfield. Contact Lourens Kruger E-mail:
imk@telkomsa.net
Cell 082 320 2615
APRIL

5: EAA Chapter 322 meeting. Dicky Fritz Moth Hall Edenvale. Contact Contact
editor@afskies.co.za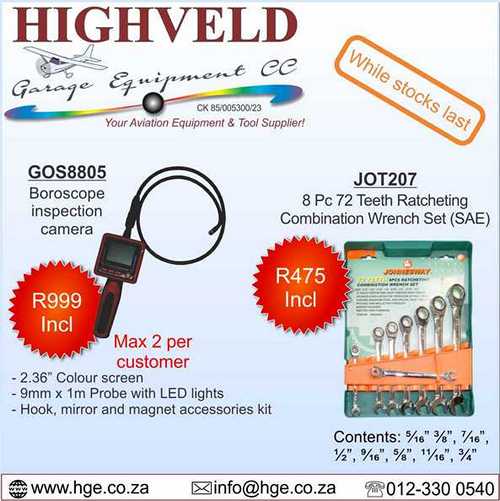 1-2: SAC North West regionals Klerksdorp. Contact Annie Boon e-mail:
chunge@mweb.co.za
4: SAAF Museum AFB Zwartkop open practise day
6: Aero Club of South Africa Annual General meeting. Contact
office@aeroclub.org.za
7: TMG, LSA and Glider fly in Brits Airfield. Contact
mandy@airplay.co.za
or
daniel.ralefeta@gmail.com
8: The Airplane Factory Annual Breakfast Fly in. Venue: The Airplane Factory - Tedderfiled Air Park, Nettelton road, Eikenhof. Please contact
Christine@airplanefactory.co.za
13: SAPFA Sheila Taylor Fun Rally, Krugersdorp, Jack Taylor Airfield. Frank Eckard E-mail:
frank.eckard@mweb.co.za
20 -23: AERO Friedrichshafen - Germany Website:
www.aero-expo.com
22: 22 April Breakfast @ Robertson. Contact Alwyn du Plessis 083 270 5888 e-mail:
boeredata@breede.co.za
3rd Saturday of every month. Microland. Bring and braai. Fires and bykos provided. Fires start from 09h30. Contact person: Nick Swardt 082 441 8011 or Alan Hussey 072 82 2341
27 -30 May: EAA National Convention - Bethlehem Airport EAA Chapter 1500 Contact Francois Marais E-mail:
info@stanfra.co.za
Cell 082 726 8550
28- 30: Thaba Nchu Airshow. Christiaan Moriaana. 012 543 1736
26 - May 1: SA National Sky Diving Championships. Rustenburg Skydiving Club
MAY


1: EAA Chapter 322 meeting. Dicky Fritz Moth Hall Edenvale. Contact:
editor@afskies.co.za
4: SAAF Museum AFB Zwartkop open practise day
5-6: Battlefields' Sports Resorts' annual fly in. Dundee KZN. Contact Dave O' Halloran e-mail
gm@battlefieldslodge.co.za
6: SAAF Museum Airshow AFB Zwartkop. Contact Tel: 012 351 2290
12 - 13: Lowveld airshow. Nelspruit Airfield. Tel: 013 741 6412 Contact Willemien Hodgkinson e-mail:
willemien.hodgkinson@kishugu.com
20-21: SAC KZN regionals. Ladysmith. Contact Annie Boon e-mail:
chunge@mweb.co.za
3rd Saturday of every month. Microland. Bring and braai. Fires and bykos provided. Fires start from 09h30. Contact person: Nick Swardt 082 441 8011 or Alan Hussey 072 82 2341
26-28: SAPFA President's Trophy Air Race. Springs Aero Club. Website:
www.sapfa.org.za
E-mail:
Race@sapfa.org.za
. Race director Robin Spencer-Scarr:
robin@stylegroup.com.au
ot Contact Robbie Myburgh e-mail:
roblena@mweb.co.za
Cell: 083 377 0925
27-28: Wings Park Annual Airfest Fly in. All aircraft welcome. Great fun filled weekend with some of the coolest planes and pilots around. Avgas and Mogas available. Jet A1 on request. Safe parking with kilometer long grass runway. Contact Rob Williamson Cell: 082 574 9034 E-mail:
rwhw@iafrica.com
27: Botswana International airshow. Matsieng Airfield (FBMA). Contact Guillaume Knipe E-mail:
Gknipe@work.co.bw
Cell +267 71300646



AQUILA A-211 MODERN COMFORT, CONVINCING TECHNOLOGY


The single-engine, two-seater AQUILA A211 is both a very good basic trainer for flight schools as well as a cost-effective travel machine for private owners.
The A211 is manufactured in fibre composite construction and equipped with side-by-side seats, a wing in a low-deck arrangement and a cross-link system. It has excellent flight and handling characteristics. The generously sized luggage compartment is easily accessible via a side flap.
For an aircraft of this size, the cockpit is extremely spacious and also fully glazed. Thus, the AQUILA can also be comfortably flown by large-scale pilots and offers an excellent view.
The machine is quiet, environmentally friendly and inexpensive to maintain. The AQUILA A211 has the EASA model approval according to JAR-VLA as an engine. In addition, there are approvals for Switzerland, the United States of America (FAA) and Australia. After acknowledging the technical announcement SB-AT01-010 by the EASA on 25.03.2010, the A210 & A211 can now be operated with additional equipment both in the VFR day flight operation and in the VFR night operation.
The A 210 is powered by a Rotax 912 flat four engine driving a two blade propeller. The cabin has uninterrupted transparencies fore and aft, with a slender fuselage behind. The canopy is forward hinged. The tailplane is set just above the fuselage and the fin is swept. A small ventral fin doubles as a tail bumper. The A 210 has a fixed tricycle undercarriage. Its main wheels are fitted with hydraulic brakes and mounted on spring steel legs from the fuselage. The nose wheel has rubber suspension and is steerable; speed fairings are fitted on all wheels.

B-29 DOC CLEARS 'PHASE ONE' OF FLIGHT TEST OPERATIONS




B-29 Doc has officially completed 'phase one' of its flight test operations. The Federal Aviation Administration (FAA) approved a new airworthiness certificate for the historic warbird. The FAA approval means Doc's Friends, Inc. can begin touring with the airplane with reduced flight limitations.
"We've been working for the past several months with the Wichita FAA office, along with the FAA team in Washington, D.C., and we are pleased that we have satisfied the requirements for 'phase one' of flight test operations," said Jim Murphy, Doc's Friends Restoration Program Manager. "The FAA's approval means we can begin the next phase of our restoration and flight operations plan, and that includes sharing our historic warbird with air shows around the United States."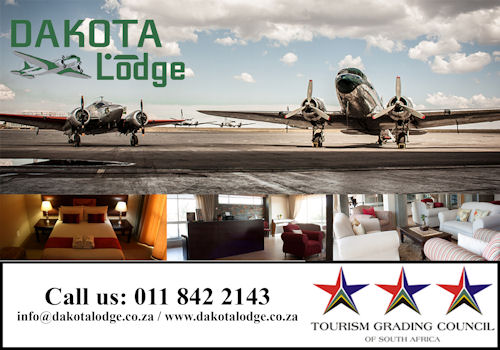 "The FAA granted a "special airworthiness certificate" to Doc's Friends, Inc., removing the flight limitation restrictions on distance and flight pattern. This milestone is one we've worked step-by-step alongside the FAA inspectors and our maintenance crew to achieve. The special airworthiness certificate will allow us to operate Doc without travel restrictions that were previously in place during our first several hours of flight," Murphy added.
Doc's Friends' communications and event planning team are in final negotiations with multiple regional air shows, including EAA AirVenture in Oshkosh.
"We aren't ready to release the details of our 2017 tour just yet, but we are confident we'll be able to make an announcement regarding our travel plans soon. We have a few more minor winter maintenance items to complete and we'll begin running engines before the end of March. If everything goes as planned, I expect us to be back in the air in early April," Murphy said.
The 2017 B-29 Doc tour schedule will include multiple public events in at least six states. Information will be released to the public via the media, as well as online at www.b-29doc.com and Doc's social media channels.
Meanwhile, fundraising efforts continue to build Doc a permanent home in Wichita, Kan., on the grounds at Eisenhower National Airport. Details on the exact location will be revealed soon. The public can still purchase 737 window cut-outs with authentic B-29 Doc licensed photos printed on them for $150 each. All proceeds from the sale of the window cut-outs benefit the hangar fundraising fund. Click here to learn more:
www.b-29doc.com
TECNAM DELIVERS THE 200TH P2006T TWIN

Tecnam achieved a significant milestone today with the delivery to Bartolini Air, Poland's leading Flight Training Organization of the 200th edition of the Tecnam P2006T Twin.
In a remarkable 10 years, the Tecnam P2006T Twin's has established itself as the aircraft of choice for not only the world's most reputable Flight Training Organizations but private owners alike.
With 200 P2006T's now in service worldwide, it consistently comes out on top following the most stringent of competitor fly-off evaluations. Not just from Flight Schools but Tecnam has partnered with NASA, a number of Air Forces and other niche operators who now fly specialist versions of the Twin such at the P2006T SMP version too.
Bartlomiej Walas, Managing Director of Bartolini Air, who flew the aircraft directly from Tecnam's Capua production facility to their home at Lodz Airport in Poland said "For the many prospective commercial aircraft pilots we are training, our clients and customers, Bartolini Air is "where the story begins" for them. A story that wouldn't be possible for us all without Tecnam. I still vividly remember the first time a saw a picture of the P2006T on the cover of an aviation magazine. It was just a drawing with a short description inside of it. I said to myself, this is exactly what we need to take the Bartolini Air training offering into the 21st Century".
Today Bartolini Air operate an all Tecnam training fleet of 12 aircraft: 9 singles and 3 twins. Operates over 12,000 flight training hours a year and qualifies more than 200 students who go on to fly for many of the world major airlines.
Paolo Pascale, CEO Tecnam said "Key to the success of the P2006T Twin has been our commitment to offer our customers unbeatable value, coupled with low operating and ownership costs, innovative design and Italian styling.
The Rotax '912S3' engine in particular enables the Tecnam P2006T to lead with respect to the environment too. With both a remarkable fuel saving offering and much lower noise emissions, it has redefined both the flight training and aircraft ownership experience in one step".
AIRCRAFT HIGHLIGHTS AT AIRVENTURE OSHKOSH 2017

Photos © AirVenture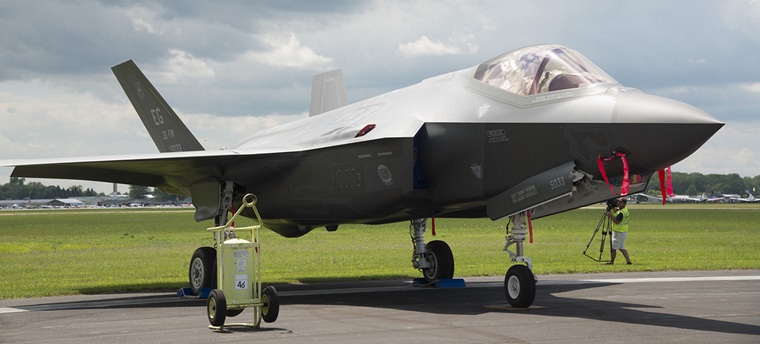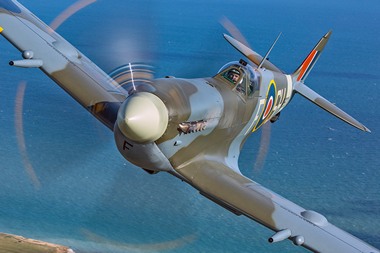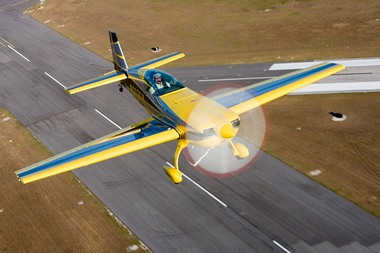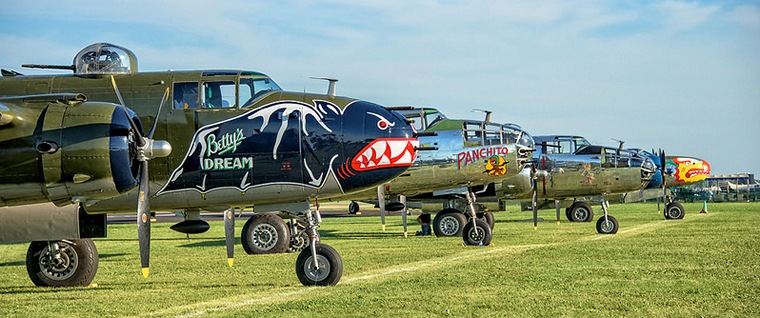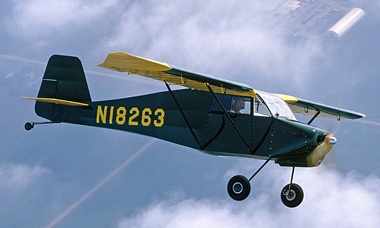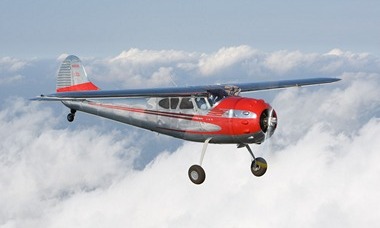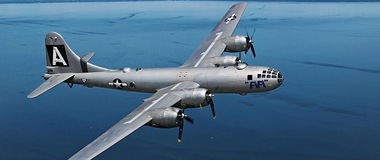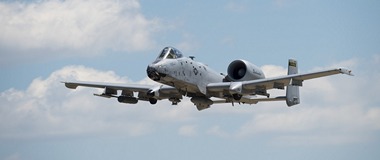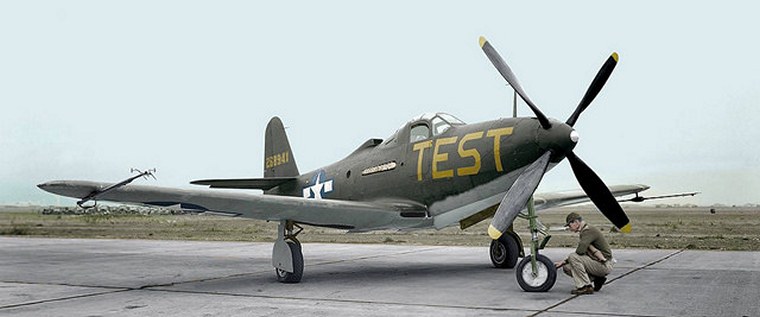 Every year at EAA AirVenture Oshkosh, we're lucky to welcome some of the most interesting aircraft in the world, and 2017 is shaping up to be no exception. Sometimes, the biggest stars of our convention are the ones that "just show up," and that's a big part of the fun, but we wanted to share an overview of some of the amazing aircraft we're actually planning on. Have a look through our ever-expanding gallery of just a few of the interesting, unusual, and in some cases unique aircraft that we're expecting to see this year, subject to weather, mechanical, or logistical issues, of course.
If you're bringing an aircraft that you think we should feature here, let us know! Send a picture and short description to
editorial@eaa.org
.



THIRD PC-24 PROTOTYPE TOOK OFF ON MAIDEN FLIGHT

The third and final PC-24 prototype, P03, which also represents the series aircraft standard, took off from Buochs airfield today at 9.45 to complete its maiden flight. The eye-catching blue Super Versatile Jet, registration HB-VSA, flew across Central Switzerland for 2 hours and 5 minutes. This flight marks another important milestone in the Pilatus PC-24 development programme.
P03, the third and final PC-24 prototype, took off on its maiden flight today. In the wake of the maiden flights by the first PC-24 prototypes, P01 in May 2015 and P02 in November 2015, this marks another major success for Pilatus. The P03 completes the fleet of PC-24 test aircraft. The first two prototypes have flown a total of 1350 hours to date, including numerous significant test flights. Certification flights will be flown with the series-conform P03.
Certification of the PC-24 is expected in the 4th quarter of 2017. Initial deliveries of the 84 pre-ordered aircraft will go ahead immediately after certification is obtained.
The P03 will be presented to the general public for the first time at the European Business Aviation Convention & Exhibition (EBACE) in Geneva, 22 to 24 May 2017.
The eye-catching P03 sports a blue livery with special pigments designed to produce a superb shimmering pearlescent effect. The P03 will be kitted out with a "Zermatt" executive interior following today's maiden flight.
The PC-24 is the first business jet worldwide to be equipped with a cargo door as standard, and is capable of taking off and landing on very short runways and unmade strips. The jet also boasts an extremely spacious cabin designed for easy adaptation to personal requirements. Six stylish colour themes have been created in partnership with Designworks, a BMW Group company, and are named after well-known ski resorts such as "St. Moritz", "Zermatt" and "Aspen".
AIRBUS HELICOPTERS WRAPS UP A SUCCESSFUL HELI-EXPO 2017 IN DALLAS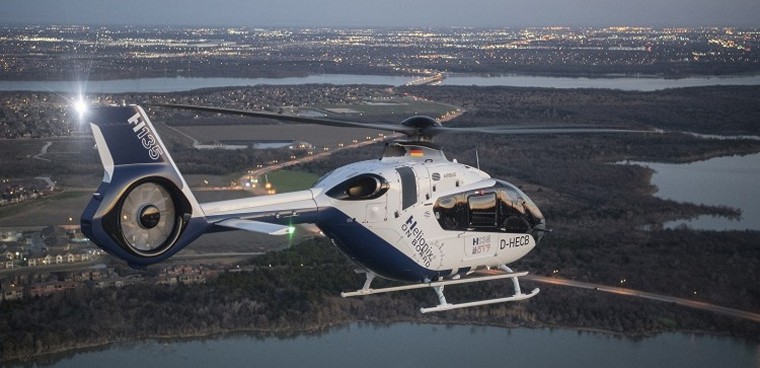 Photo © Jay Miller/Airbus

Airbus Helicopters showcased its best-selling light singles and light twins during Heli-Expo 2017 at the Kay Bailey Hutchison Convention Center in Dallas, Texas. The H125, H130, H135, and the H145, on display at the show, represented 351 bookings for Airbus Helicopters in 2016, and accounted for a vast majority of the deliveries of the civil helicopter market last year.
Milestone Aviation Group Limited announced a €200 million firm order for H135, H145 and H175 helicopters, while Waypoint Leasing (Ireland) Limited committed to ordering an additional 16 Airbus helicopters including the H135, H145 and adding the H175 to its order book for the first time.
Absent from the show floor as it's working hard on the field, the H175 has recently seen its maximum take-off weight being extended to 7.8 tonnes, allowing customers to benefit from an additional payload of 300 kg or an extra 40NM radius of action. Launch customer NHV also celebrated its 10,000 flight hours with the H175 on the Airbus Helicopters' booth during the show.
At Heli-Expo this year, Airbus Helicopters introduced the H135 equipped with the Helionix digital avionics suite. STAT MedEvac will soon be the first air medical transport service in North America to operate this type, following an order for three new H135s announced at the show. The Helionix-equipped H135 will soon be leaving Dallas for a demo tour of the US and Mexico.
The H125 also saw continued success with REACH Air Medical Services, a subsidiary of Air Medical Group Holdings, placing an order for five new Airbus H125s. Ruo'er General Aviation Development Group (Ruo'er Group), one of the biggest general aviation companies operating flight support base and airport with comprehensive services in China, signed a letter of intent for a total of 12 H125s with a first confirmed order of four aircraft.
Another highlight of the show was Airbus Helicopters' Voice of the Customer where the U.S. Coast Guard celebrated 30-plus years of collaboration with Airbus, as well as the milestone of 1.5 million flight hours on the MH-65 Dolphin. Also, two new VIP customers related their experiences operating Airbus helicopters and working with the Airbus Helicopters Inc. team.
Ever committed to improving customer satisfaction, Airbus Helicopters announced at the show that its efforts in this domain are paying off with a recent independent survey confirming a significant reduction in direct maintenance and direct operating costs (DMC and DOC) for the H125, H130 and H135 helicopters, further strengthening the competitiveness of these types.

Senegal, Dakar: A Swiss International Airlines Airbus A340-300 on a flight from Zurich (Switzerland) to Sao Paulo (Brazil) with 215 passengers, was en-route at FL340 about 380nm northeast of Dakar (Senegal) in Mauritianian Airspace when the aircraft performed an emergency descent reaching FL100 within 7 minutes (average rate of descent 3400fpm). The aircraft subsequently diverted to Dakar for a safe landing about 90 minutes after leaving FL340. The airline reported there was a technical irregularity (fuel pump), the flight could not be continued and was diverted to Dakar for a safe landing. Passengers and crew are doing well.
India, JAIPUR: Three people were injured as a Sukhoi Su-30MKi aircraft of the Indian Air Force crashed and was damaged beyond repair near an air base in Rajasthan's Barmer. Both pilots have managed to eject to safety. The plane was on a routine sortie and was about to land at the Uttarlai Air Force Base when it crashed at a village. Three people on the ground were admitted to hospital with burn injuries and a number of properties were destroyed. This is the third crash of Sukhoi - a frontal aircraft of the Air Force - in Rajasthan.
Canada, Montreal: Two Chinese students flying a school-owned Cessna 152s collided above a busy shopping mall and crashed when one of the pilots inexplicably and without making a radio call suddenly changed altitude. The conflict was noticed by a controller who tried four times to raise one of the aircraft on the radio to tell him to maintain 1,600 feet and that the other aircraft was taking off a mile away. There was no response from the pilot. One pilot was killed and the other severely injured. One of the aircraft went through the roof of the mall; the other crumpled in the parking lot and the pilot flying died at the scene. No one on the ground was hurt but two witnesses were treated for shock.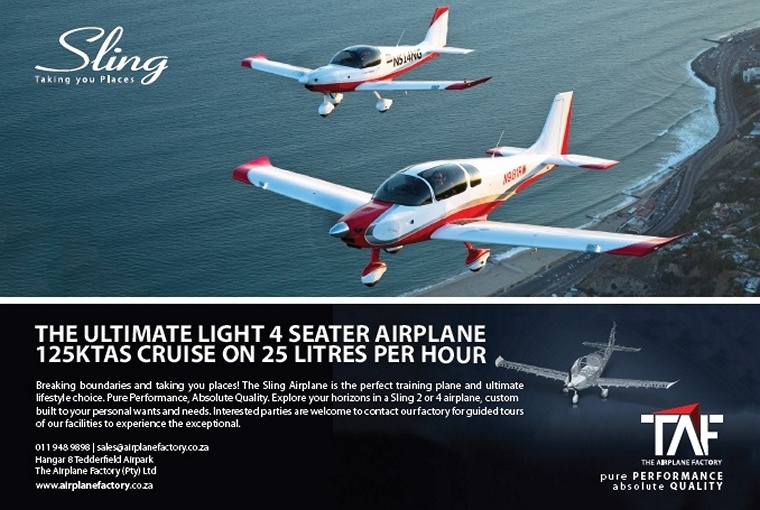 24 MARCH 1960

A jet airliner exceeded Mach 1 for the first time in history, when a modified DC-8 Series 40 hit 667mph in a shallow dive.


On 21 August 1961 a Douglas DC-8 broke the sound barrier at Mach 1.012 (660 mph/1,062 km/h) while in a controlled dive through 41,000 feet (12,497 m) and maintained that speed for 16 seconds. The flight was to collect data on a new leading-edge design for the wing, and while doing so, the DC-8 became the first civilian jet - and the first jet airliner - to make a supersonic flight.


Photo commons.wikimedia.org


The aircraft was DC-8-43 registered CF-CPG later delivered to Canadian Pacific Air Lines. The aircraft, crewed by Captain William Magruder, First Officer Paul Patten, Flight Engineer Joseph Tomich and Flight Test Engineer Richard Edwards, took off from Edwards Air Force Base in California, and was accompanied to altitude by an F-104 Starfighter supersonic chase aircraft flown by Chuck Yeager.
Douglas, more than any other company, made commercial air travel a reality. Douglas produced a succession of piston-engine aircraft (DC-2, DC-3, DC-4, DC-5, DC-6, and DC-7) through the 1930s, 1940s, and 1950s.


Photo Alexcaban/commons.wikimedia.org


I mid 1952 Douglas secretly began jet transport project studies and by mid-1953 these had developed into a form similar to the final DC-8; an 80-seat, low-wing aircraft with four Pratt & Whitney JT3C turbojet engines, 30° wing sweep, and an internal cabin diameter of 11 feet (3.35 m) to allow five-abreast seating. Maximum weight was to be 190,000 lb (86 metric tons), and range was estimated to be about 3,000-4,000 miles (4,800-6,400 km).


Photo RuthAS/commons.wikimedia.org


The DC-8 was announced in July 1955. Four versions were offered to begin with, all with the same 150-foot-6-inch (45.87 m) long airframe with a 141-foot-1-inch (43.00 m) wingspan, but varying in engines and fuel capacity, and with maximum weights of about 240,000-260,000 lb (109-118 metric tons). Douglas steadfastly refused to offer different fuselage sizes. The maiden flight was planned for December 1957.



For a free no obligations quote email sales@pilotspost.com