THIS WEEK IN MIDWEEK UPDATE

Notice Board……Plan Your Weekend……..Forthcoming Events

Aviation News………. Worldwide Incidents and Accidents

This Week in Aviation History………Advertising Rate Card





EAA National Convention Bethlehem 2017



Hi to all EAA members, family, friends and fellow aviators. We are looking forward to seeing you all in Bethlehem this coming weekend. The final details and NOTAM info are noted below. We really do encourage you to please take 5 minutes and register online. This is the only way that we can be prepared for you.
ATTENDANCE

Please register if you have not already. It helps us plan for your arrival and needs. Please link
https://docs.google.com/forms/d/e/1FAIpQLSfOFDo19Ooif6r3Po3gIrYTghCc2CDXFK7uADwoG2lo_UvUug/viewform?c=0&w=1
to access the online registration. Remember this is just for our information and does not cost you anything.
ACCOMPANYING PERSONS OUTING: Sunday 30th April

A morning trip to Clarens is available for all those accompanying persons that would like to take advantage of this beautiful location. A vehicle is available from the Airfield departing 10h30 and returning 15h00 or thereabouts - depending on the group. If you have already registered and did not indicate this, please feel free to drop me an email at rsvp@eaa.org.za.
FUN ACTIVITY: Saturday 29th April: 12h00-16h00

A Fun Rally will take place (thanks to Rob Jonkers!) on Saurday and we really do encourage everyone to enter. This will not just test your skill as a pilot / navigator team but expose you to new surroundings and of course see how accurate your landings are. Details available HERE. Please dont forget to include this when you are registering.
AWARDS DINNER: Sunday 30th April: NOW ONLY R250 PER PERSON

Dinner will be hosted at Lavender Hill Country Estate; 3km from the Airfield Shuttles will be available from the Airfield and local B&B's at NO COST.
EAA National has made a decision to subsidise the Dinner cost to allow guests to pay R250.00 per person to attend this lovely dinner. The original cost of R350.00 per person will therefore be replaced with this cost of R250.00 per person and the EAA will carry the balance of cost per person.
This has been undertaken to encourage ALL guests to come along and enjoy dinner. If you have already paid for the dinner, please email rsvp@eaa.org.za and we will arrange to refund you the balance of the cost that is now subsidised.
We are aware that Sunday evening is not the most suitable day of the week for this; however, as we were limited for accommodation on Friday 28th, the only solution was to move the entire event one day along allowing people to depart on Monday 1 May, which is also a holiday.
Payment for this can be made as follows:
Please email proof of payment by reply or to mclulow@gmail.com
Bank: ABSA
Account Name: EAA of SA
Account No: 4045879929
Branch: Greenstone / 632005
Payment Reference: Your Surname/Dinner
DINNER BOOKINGS ARE ESSENTIAL BY MIDDAY ON 26TH APRIL 2017 PLEASE


BRAAI: Saturday 29th April: FABM Airfield

On Saturday evening 29th April, a braai has been arranged at R100 per person at the Airfield from 17h00. We hope that everyone will stay after the Rally to enjoy a sundowner and dinner. Braai packs need to be ordered and there will be some spare meals but it would be appreciated if you let us know and we can advise the caterers in advance as seating, cutlery, crockery and food needs to be booked.
PROGRAMME

Saturday 29th April 2017
08h00-12h00 Casual breakfast available at the airfield
12h00-15h00 Casual lunch available at the airfield
12h00-16h00 Fun Rally
17h00-21h00 Braai dinner at the Airfield
Sunday 30th April 2017

08h00-11h00 Casual breakfast available at the airfield
09h00 Official Opening by President
09h00-15h00 Forums with guest speakers
09h00-15h00 Aircraft Judging
12h00-15h00 Casual lunch available at the airfield
15h00 -16h30 AGM for EAA Members
18h30-19h00 Meet for dinner at Lavender Hill Function Hall
19h00-23h00 Awards Dinner including EAA National Awards, Fun Rally Awards & Aircraft Judging Awards
Sunday 1st May 2017

Depart
FORUMS: Sunday 30th April 2017 Facilitated by Karl Jensen

10h00
Civil Air Patrol Project - presented by Juri Keyter, founder of Pilots Post, concourse RV builder and past chairman of Krugersdorp Flying Club. This presentation will explain how EAA members can enhance security in rural areas to help deter the rash of farm murders and other violent crime
11h00

EAA Member Participation at EAA related events Incentive Scheme - presented by
Clive King, Vice President EAA of SA and Kevin Marsden, EAA of SA National Secretary and computer boffin
12h00

Aero Club/RAASA issues affecting recreational Aviation in SA - presented by Neil De Lange, CEO RAASA and Paul Lastrucci, EAA of SA National President
13h30

Part 1: Conversion of electronic maps to paper and the need to know more than simply following the magenta line - presented by Rob Jonkers, accomplished aero engineer and dedicated precision rally flier. Part 2: Formulation of contest rules to determine the Most Practical Bush Plane, presented by Wayne Giles, engineer and long-time taildragger pilot and builder of 2 Bearhawk aircraft
NOTAM

A NOTAM has been issued for this event as available HERE with AFIS present and operational as follows:
Date / Time 28 April 1100Z-1500Z
29 April 0500Z-1500Z
30 April 0600Z-1400Z
Frequency 120.20MHZ
The standard frequency for FABM will be in use outside of these hours.
Note No change in Class of Airspace
All pilots are requested to please adhere to these requirements and follow standard joining procedures for FABM.
CAMPING

Camping is available at R50.00 per site, per evening (normally R100 per person, per evening) at BCC next to the Airfield. Unfortunately there is no thoroughfare to the campsite but shuttle services will be available. This is well within walking distance from the Airfield and has all the amenities a camper will require. Payment accepted at Registration.
AIRCRAFT JUDGING

Please sign up on registration to participate in the Judging Contest. This will take place predominantly on Sunday 30th April from 09h00. Judging slots will be communicated to contestants on Saturday 29th April. We do encourage you to please register and indicate your entry in advance where possible as this will allow the team to schedule your judging. This is a great opportunity to show off your aircraft and to have access to the guidance and advice of experts.
FUEL

Fuel is available at the Airfield as follows:
Avgas @ R17 .95 + vat per Litre
Jet A1 @ R13.98 + vat per Litre.
AP FACILITIES

FABM do have more than one resident AP / AMO.
TRANSPORT

Scheduled shuttles will be available to / from the airfield to BB's in Bethlehem on 29th and 30th April. This will be made up of a small bus and 2 sedans. This will allow you the opportunity to have a few beverages without the pressure of having to drive yourself. Participants are requested to pay R20.00 per person, per one way shuttle service. A box will be available in each vehicle for this fee as this will be run on an HONESTLY basis. Please do not pay drivers direct.
Free dinner shuttles will also be available from the airfield and close BB's to the dinner venue from 18h00 on 30th April. Campers will also get free shuttles as required.
Please keep a look out for transport updates at the venue please

AGM

The AGM will take place at 15h00 on Sunday 30th April at the Airfield. Details will be circulated in due course
.




Get all your questions answered in one place. To listen to a recording of the live broadcast click on the link:
www.debela.co.za/aviation-radio-show




28- 30: Thaba Nchu Airshow. Christiaan Moriaana. 012 543 1736
26 - May 1: SA National Sky Diving Championships. Rustenburg Skydiving Club
29 -1 May: EAA National Convention - Bethlehem Airport EAA Chapter 1500 Contact Francois Marais E-mail:
info@stanfra.co.za
Cell 082 726 8550
1: Military History Festival Voortrekker Monument Pretoria.


MAY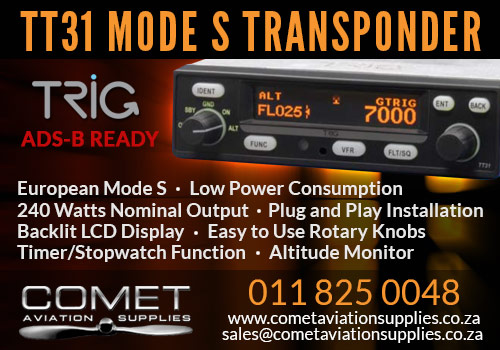 3: EAA Chapter 322 meeting. Dicky Fritz Moth Hall Edenvale. Contact:
editor@afskies.co.za
6: Turn your rotors in Kitty Hawk's direction, show off your spinning blades, make an impression with your disc! Fly in to Kitty Hawk. Any aircraft welcome!
5-6: Battlefields' Sports Resorts' annual fly in. Dundee KZN. Contact Dave O' Halloran e-mail
gm@battlefieldslodge.co.za
6: SAAF Museum Airshow AFB Zwartkop. Contact Tel: 012 351 2290
10: Aero Club of South Africa Annual General meeting. EAA Auditorium Rand Airport. Contact
office@aeroclub.org.za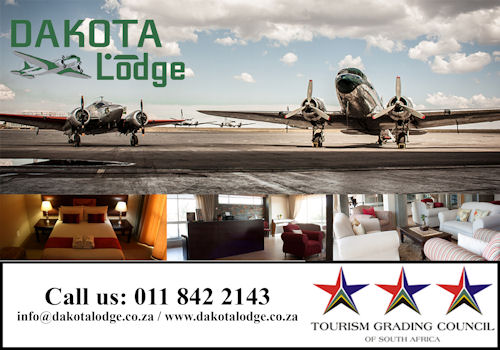 12-14: Carnarvon Vliegklub will be holding a Fly-in on the weekend of 12-14 May this year. The event will co-incide with the local Agri Show. Contact: Rob Anderson (0832618337)
andersonr@mweb.co.za
13: Rustenburg (FARG) Breakfast Fly-In. Rustenburg will be hosting a breakfast fly-in on the above mentioned date. Come and enjoy the fun and Rustenburg hospitality.
13: SAPFA Sheila Taylor Fun Rally, Krugersdorp, Jack Taylor Airfield. Frank Eckard E-mail:
frank.eckard@mweb.co.za
12 - 13: Lowveld airshow. Nelspruit Airfield. Tel: 013 741 6412 Contact Willemien Hodgkinson e-mail:
willemien.hodgkinson@kishugu.com
20-21: SAC KZN regionals. Ladysmith. Contact Annie Boon e-mail:
chunge@mweb.co.za
3rd Saturday of every month. Microland. Bring and braai. Fires and bykos provided. Fires start from 09h30. Contact person: Nick Swardt 082 441 8011 or Alan Hussey 072 82 2341
26-28: SAPFA President's Trophy Air Race. Springs Aero Club. Website:
www.sapfa.org.za
E-mail:
Race@sapfa.org.za
. Race director Robin Spencer-Scarr:
robin@stylegroup.com.au
ot Contact Robbie Myburgh e-mail:
roblena@mweb.co.za
Cell: 083 377 0925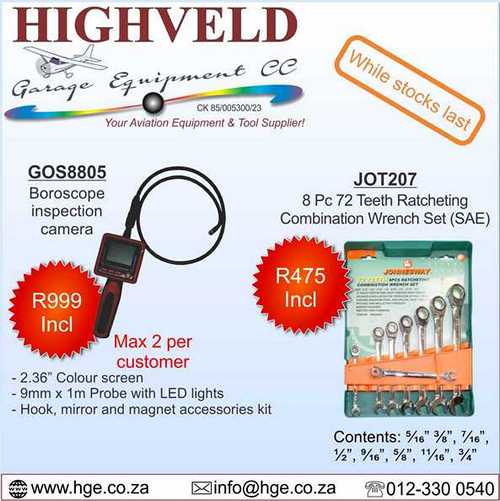 27: We are organizing a small breakfast fly-in at the Jack Taylor Airfield (FAKR) Krugersdorp. Breakfast will start from 08h00 and be served all morning. Everyone is welcome so please come join us and let's get a good thing going! We plan on growing this into an annual fly-in so please come support.
27-28: Wings Park Annual Airfest Fly in. All aircraft welcome. Great fun filled weekend with some of the coolest planes and pilots around. Avgas and Mogas available. Jet A1 on request. Safe parking with kilometer long grass runway. Contact Rob Williamson Cell: 082 574 9034 E-mail:
rwhw@iafrica.com
27: Botswana International airshow. Matsieng Airfield (FBMA). Contact Guillaume Knipe E-mail:
Gknipe@work.co.bw
Cell +267 71300646
JUNE

2-3: Newcastle Airshow. Newcastle. Contact Johan Pieters 082 923 0078 e-mail:
johan@champ.co.za
or Christo van der Vyver 083 375 5883
4: SAAF Museum AFB Zwartkop open practise day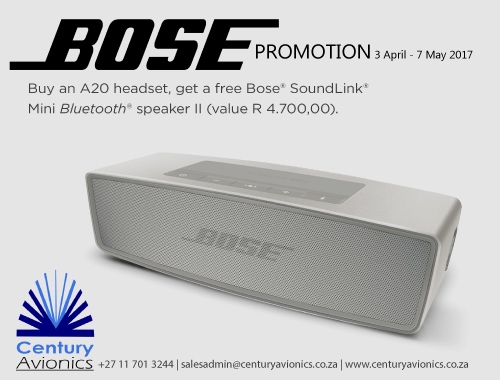 7: EAA Chapter 322 meeting. Dicky Fritz Moth Hall Edenvale. Contact
editor@afskies.co.za
10-11: Wonderboom Adrenaline Show. Wonderboom.Contact Chris Briers E-mail:
chris@briersgroup.com
Cell: 082 568 7988
15-18: NAC fly-away. Contact Deneys Potgieter Cell: 082 891 4354 e-mail:
deneys.potgieter@nac.co.za
17: Queenstown Flying Club Centennial Celebrations. Contact Alasdair 0825518375
mac@mactax.co.za
24: Middelburg Aero Club Airshow. Richardt Lovett.
mail@pegasusi.co.za
082 771 8775
3rd Saturday of every month. Microland. Bring and braai. Fires and bykos provided. Fires start from 09h30. Contact person: Nick Swardt 082 441 8011 or Alan Hussey 072 82 2341
30-3 Jul: Race for Rhinos. Kubu Island Botswana.Contact Chris Briers E-mail:
chris@briersgroup.com
Cell: 082 568 7988
30- 1 July: SA Landing Championship Training Day - Brits Airfield. Contact Mauritz du Plessis email:
whitehouse@worldonline.co.za
, Cell: 083 601 1042
JULY

5: EAA Chapter 322 meeting. Dicky Fritz Moth Hall Edenvale. Contact Contact editor@afskies.co.za
1: SAAF Museum AFB Zwartkop open practise day
5-8: SAC Nationals. Malelane, Mpumalanga. Contact Annie Boon e-mail:
chunge@mweb.co.za
8: EAA Chapter 973 - Krugersdorp. Breakfast Fly-in to Crosswinds Airfield. All EAA members, Microlighters, friends and aviation enthusiasts - You are all invited to fly in or drive in to Crosswinds Airfield and enjoy the day with us. A full breakfast at R80 per head will be available, which includes coffee and tea. Map available here:
https://gallery.mailchimp.com/9fed99877f4280842cbc752a7/files/ae942317-6a4c-4675-8d5c-638c47005dbe/Crosswinds_Airfield_info.pdf
8: Swaziland International airshow. Swaziland Flying Club. Contact Yorick Hulett e-mail:
hulettcharcoal@gmail.com
Tel: +268 760 31002
14-16: Nylstroom Flying Club and EAA Taildragger Fly-in. Contact Richard Nicholson Cell: 092 490 6227 E-mail:
rgn@pcwireless.co.za
15: Hoedspruit Fun Rally. Contact Wynand Uys email: wynand@ottersden.co.za or Frank Eckard e-mail:
frank.eckard@mweb.co.za
cell: 083 269 1516
3rd Saturday of every month. Microland. Bring and braai. Fires and bykos provided. Fires start from 09h30. Contact person: Nick Swardt 082 441 8011 or Alan Hussey 072 82 2341
24-30: EAA AirVenture Oshkosh. Wisconsin, USA. Camping on the airfield contact Neil Bowden e-mail:
neil1@telkomsa.net
or Hotels in Appleton contact Calvin Fabig e-mail: c
alvin@designer.co.za
28: World Precision Flying Championships - Austria.



The First Flying Car Company to Start Selling its Commercial Models



The first flying car company to start selling its commercial models. Following the successful test programs of their concept vehicles in 2009 and 2012, PAL-V started the design of the commercial products. PAL-V deliberately chose to engineer, design and build a flying car with proven technologies and fully compliant with existing regulations. Flying car manufacturer PAL-V has officially started the sales of its commercial models, the Liberty Pioneer and Liberty Sport. The first commercial flying car in the world is now a fact.
PAL-V is now nearing an exciting phase for its continued business growth, namely fulfilling the first client orders. While other flying car manufacturers' concepts require modified regulations and in many cases not yet existing technologies, PAL-V deliberately chose to engineer, design and build a flying car with proven technologies and fully compliant with existing regulations. This leads to a first product delivery date that is realistic and imminent.
The new model design has a distinct Italian flair, thanks to collaborations with leading Italian design agencies. It incorporates unique dual engine propulsion that further increases the safety of the PAL-V Liberty. While driving, the lowered suspension and tilting "cockpit" adds to the sports car feel. A novel design approach serves to avoid a number of common pilot errors by design, making the PAL-V Liberty very safe and easy to operate.
"Later in 2017 we will start building a preproduction series followed by the manufacturing of the first PAL-V Liberty's for our early 'pioneer' clients. Deliveries of road and air certificated models are scheduled by the end of 2018. This truly is a pivotal time in aviation and mobility history," adds Dingemanse.
The PAL-V Liberty has a strong appeal in the North American markets where Mark Jennings-Bates, VP of Sales of North America, has introduced the PAL-V model to selected clients in Canada, USA, Mexico and Bermuda.
"We are very pleased with the response so far. Now that the new design is public I expect to see an even greater interest stemming from North America which has a propensity for early adoption in innovative products," says Jennings-Bates.

BLACKSHAPE LAUNCHES THE BK160 - GABRIÉL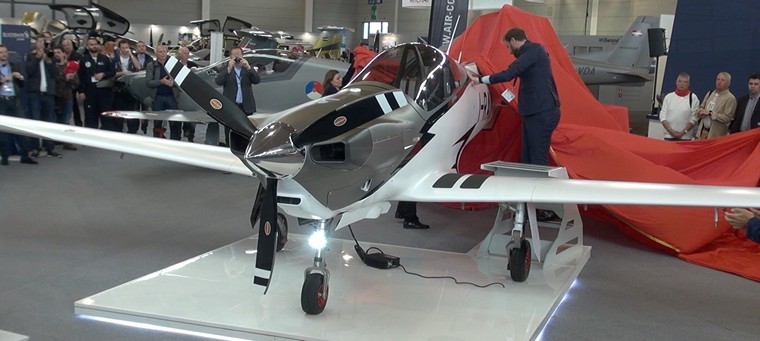 Photo © Blackshape


Blackshape launched the Bk160 - Gabriél, a disruptive two-seat tandem aircraft with outstanding performance and EASA CS-VLA certification.
Born with a passion to innovate, Blackshape successfully developed and sold its first light aircraft, the Bk100 - Prime. Now with 58 units in 18 countries and counting and with special configurations successfully in operation also among military operators, the Bk100 - Prime confirms its place as the bestselling aircraft in the tandem-seat light aircraft category.
Following the same cutting-edge path, the Bk160 - Gabriél represents a major milestone in the small aircraft panorama with its unparalleled human-machine interface, completely relying on a full glass-cockpit resembling modern military trainers, its aggressive attitude with sporty finishing inspired by the hand-made tailor style and a glyph of Italianness in its design.
Its performance exceeding by far those of the category, with a top speed of 164kts and a generous flight envelope of +5 -2,5g to manoeuvre the aircraft while enjoying its crisp flying qualities.
The manufacturing of the Bk160 - Gabriél relies on modern and robust technologies, already a legacy in Blackshape's experience, such as its full pre-impregnated carbon fibre airframe as well as robotized assembly and a lean smart factory approach.
Upon the unveiling of the aircraft, Blackshape already obtained its Design Organization Approval together with its first Type Certificate in the EASA CS-VLA category, with the aircraft now available to the market and the objective either to deliver fast traveller aircraft and unparalleled flying emotion to even the most experienced pilot or to offer unexpected ease-of-maintenance and direct operating costs to flight organizations wishing to train their students to the most advanced level.
NEW MOONEY ULTRAS CERTIFIED



Photo © Mooney International.

The FAA has certified the new Ultra Ovation and Acclaim models, the first M20-series Mooneys to feature doors on each side, among other improvements. The FAA has certified the new Ultra Ovation and Acclaim models, the first M20-series Mooneys to feature doors on each side, among other improvements.
The factory in Kerrville, Texas, expects to begin deliveries almost immediately and produce about 50 of the newly certified aircraft in 2017, the company announced March 28. The Ultra enhancements for both Acclaim and Ovation include doors on both sides, a first for the M20 series, and significantly upgraded interiors. The Ovation Ultra logged its first flight in June 2016.
What is Erik Raving About? Discover the new product that is changing how pilots fly. Larger doors and windows make it easier to climb aboard this new generation of Mooneys, and the cockpits have been upgraded to include Garmin NXi avionics and a clean-sheet interior design. The 242-knot top speed of the Acclaim Ultra gives the company bragging rights as the fastest single-engine production piston aircraft, edging out Cessna's TTx, which has a published maximum cruise speed of 235 knots. (Cirrus announced FAA certification of the single-engine, 300-knot Vision Jet in October, so the "piston" distinction now factors in Mooney's speed superlative.)
Mooney crafted the sales pitch for the fleet's new flagship around enhanced comfort, including a cabin wrapped in noise-reducing composite.
"The new Mooney Ultras have been specifically designed to once again raise the bar significantly for general aviation," said Mooney International CEO Vivek Saxena.



COMMEMORATION OF DOOLITTLE RAID 75TH ANNIVERSARY AT AIRVENTURE 2017




The lone remaining veteran of the famed Doolittle Raiders mission of April 1942 and at least 16 B-25 bombers will be part of the raid's 75th anniversary commemoration and air show activities at EAA AirVenture Oshkosh 2017.
The activities will honour those involved in the daring mission that included 16 B-25 bombers that departed from the aircraft carrier USS Hornet on April 18, 1942, and bombed military sites in Japan. The Doolittle Raiders, led by legendary pilot Jimmy Doolittle, then faced hardships after their airplanes made forced landings in China and other areas.
"The Doolittle Raid 75 years ago was important not as much for its military gains as it was a morale lift to an American military and public that had been buffeted by bad news in the months immediately following the attack on Pearl Harbor," said Rick Larsen, EAA's vice president of communities and member benefits who coordinates AirVenture features and attractions. "Our activities at EAA AirVenture Oshkosh this year will connect our attendees with the importance of this mission, as well as the people and aircraft involved."
Among the highlights of the 75th anniversary commemoration will be an evening program on July 26 with 101-year-old Dick Cole, the only remaining member of the 80 original Doolittle Raiders, as well as Jimmy Doolittle's grandchildren, Jimmy Doolittle III and Jonna Doolittle Hoppes.
"I want to thank EAA for honouring the Raiders at their 75th anniversary," said Cole, who was co-pilot for Doolittle in the lead aircraft. "Thank you for paying tribute to us even though we never felt like heroes. We were just doing our job. We can also never forget the men who fought at Wake, Midway, and all across the Pacific. See you at Oshkosh."
Other highlights include:
Arrival of at least 16 B-25 bombers at AirVenture by Tuesday, July 25, with the aircraft parked in AirVenture's Warbirds area. Notable aircraft already confirmed include Panchito (Delaware Aviation Museum); Briefing Time (Mid-Atlantic Air Museum); Yankee Warrior (Yankee Air Museum); Miss Hap (American Airpower Museum); Barbie III (Cavanaugh Flight Museum); Devil Dog (Commemorative Air Force); and Miss Mitchell (Commemorative Air Force - Minnesota Wing).
Several programs at the popular Warbirds of America Warbirds in Review speaker series.
Sixteen B-25s flying in the warbirds air show on Tuesday, July 25, and re-enacting the 1942 Doolittle Raid to start the night air show on Wednesday, July 26.



TOP TEN BEST ULTRALIGHTS



AIRBUS HELICOPTERS AND IAR SIGN AN EXCLUSIVE AGREEMENT FOR THE H215M IN ROMANIA




Airbus Helicopters and IAR have signed a general agreement for an exclusive cooperation for the heavy twin engine H215M multi-role helicopter. Under this general agreement IAR will become the prime contractor for the H215M for any future order by the Romanian Ministry of Defence to replace their ageing fleet.
"We are proud to have signed this general agreement that results from almost 50 years of cooperation between IAR and Airbus Helicopters" said Neculai Banea, General Director of IAR. "IAR has built around 360 helicopters under license thanks to this successful partnership with Airbus Helicopters and we are looking forward to customizing and supporting the H215M" he added.
"This agreement is an important milestone in the construction of a European defence partnership. We are convinced that this relationship will last another 50 years and that the H215M will correspond perfectly to the needs of the Romanian armies" said Olivier Michalon, Senior Vice President, Head of Europe region.
Airbus Helicopters has been present in Romania for over fifteen years through its customer centre, Airbus Helicopters Romania, a successful enterprise since its creation with about 75 per cent of its turnover achieved through export contracts. Airbus Helicopters Industries, a 10,000m² factory based in Brasov, was inaugurated in 2016 and will house production of the H215 in Romania.

France, Martinique: An Air France Airbus A340-300 on a flight from Fort de France (Martinique) to Moscow Sheremetyevo (Russia) with 266 people on board, was accelerating for take-off when smoke was observed from the landing gear prompting the crew to reject take-off at high speed. The aircraft slowed safely, vacated the runway via the turn off 2400 meters/7900 feet down the runway and stopped after crossing the hold short line. Emergency services responded and cooled the brakes. The aircraft was subsequently towed to the apron, where passengers disembarked normally.
USA, New York: Erik Gibson a Southwest Airlines pilot was arrested on a weapons charge in New York after airport security officers found a loaded handgun in his carry-on bag. Transportation Security Administration officers found a loaded .380 calibre handgun during routine screening. The gun, which was loaded with six bullets, was detected by an X-ray machine. Gibson, told authorities he forgot he was carrying the gun. He was charged with misdemeanour weapon possession and released on $200 bail.
Greece, Sarantaporo: A Bell UH-1H Iroquois operated by the Hellenic Army on a routine border patrol flight crashed into power lines near Sarantaporo. The two pilots and two high ranked military officers were killed. A female sergeant major (3rd crew member) survived but suffered serious injuries. The helicopter was damaged beyond repair.
USA, Yuba City: The report into the September 2016 crash of a U.S. Air Force U-2 that forced two airmen to eject has been attributed to pilot error. The plane was on a training mission when the student pilot pulled back too fast or too quickly on his stick while learning to recover from a stall. That caused the plane to go into a secondary stall that forced the student pilot and his instructor to eject. The instructor was killed after his seat hit the plane's right wing during ejection. The student pilot survived with injuries.
Nepal, Phaplu: A Sita Air Dornier Do-228, on a flight from Kathmandu to Lukla (Nepal) with 14 passengers and 3 crew, could not land in Lukla due to weather and diverted to Phaplu (Nepal) where the aircraft's wing contacted a wall during. There were no injuries, the wing received damage.
USA, USS Carl Vinson: A US pilot ejected from his F/A-18E Super Hornet as it was on its final approach to land on the USS Carl Vinson. The plane had been conducting "routine flight operations during a transit in the Celebes Sea." The pilot was quickly recovered by a helicopter and was assessed by the medical team on board the carrier. There are no injuries at this time.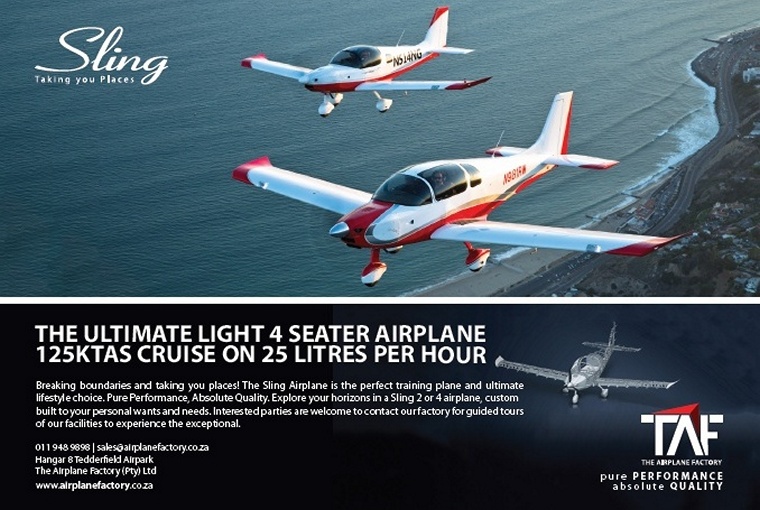 1 MAY 1947

Harold Brownlow Morgan "Micky" Martin and Edward Barnes Sismore land their De Havilland Mosquito, setting a new London-Cape Town speed record, covering a distance of 6,717 miles in 21 hours 31 min at an average speed of 279mph.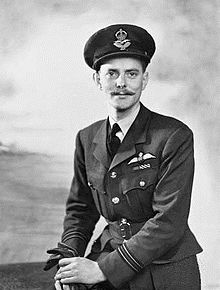 Micky Martin Photo commons.wikimedia.org
. Air Marshal Sir Harold Brownlow Morgan "Micky" Martin KCB, DSO & Bar, DFC & Two Bars, AFC (27 February 1918 - 3 November 1988) was an Australian bomber pilot and senior commander in the Royal Air Force (RAF).
He took part in Operation Chastise, the RAF's "Dambusters" raid in 1943, and was described by journalist Sir Max Hastings as "one of the three great bomber pilots of the war".
He rose to become a senior officer in the RAF, commanding RAF Germany and later serving as Air Member for Personnel, a member of the Air Council, the RAF's controlling body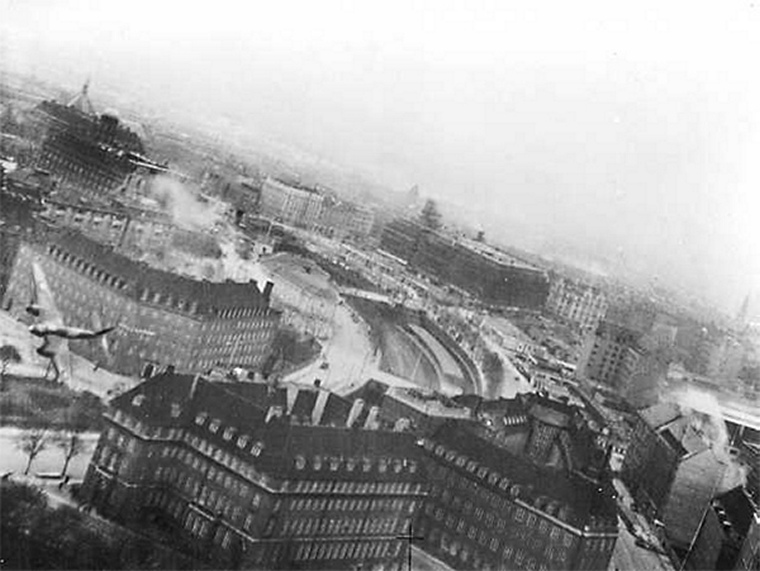 Bombing Berlin. Photo Huset / commons.wikimedia.org


Martin commenced his operational career with No. 455 Squadron RAAF in October 1941, flying the Handley Page Hampden. In February 1942, he captained the first all-Australian crewed bombing sortie against Germany. Martin soon acquired a reputation for low-level flying in order to avoid anti-aircraft fire and fighters. After 13 operations, he and his crew joined No. 50 Squadron RAF. Flying Hampdens, Avro Manchesters, and finally Avro Lancasters, they completed their tour in October 1942, Martin being awarded the DFC.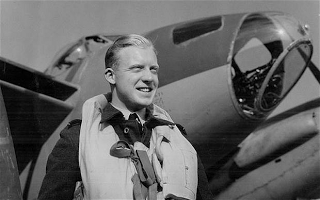 Edward Barnes Sismore, DSO, DFC, AFCAir Commodore Edward Barnes Sismore DSO, DFC & Two Bars, AFC, AE (23 June 1921 - 22 March 2012) was a British air navigator and a fighter pilot during World War II, and a senior Royal Air Force officer in the post-war years. Sismore served as the thirteenth Commandant Royal Observer Corps between 1971 and 1973.
Immediately after being commissioned, in December 1942 he joined No. 105 Squadron, navigating a De Havilland Mosquito alongside pilot Squadron Leader Reginald Reynolds. Over the following 20 months, the pair would see little rest and make some of the most daring targeted raids of the war, which came in retrospect to recognise Sismore as the RAF's finest low-level navigator of World War II.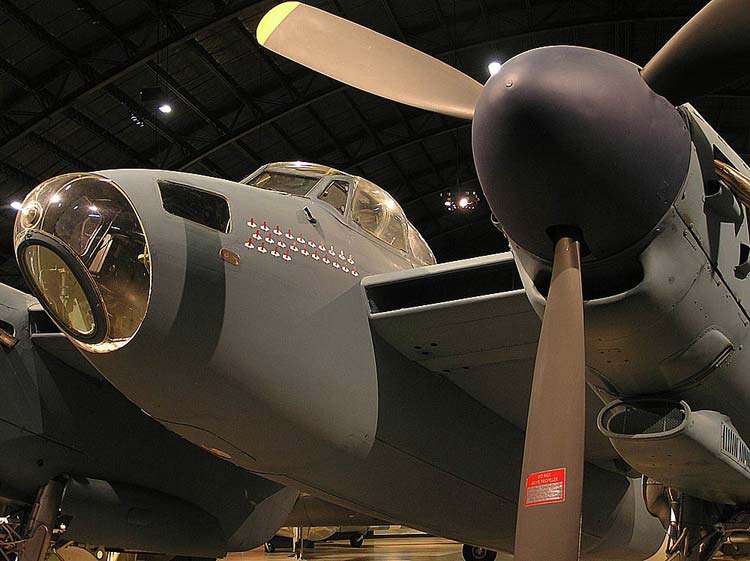 De Havilland Mosquito. Photo Grzegorz Polak / commons.wikimedia.org


Together the two broke the speed record for flying from London to Cape Town completing the 6,717 mile journey in a record time of 21 hours, 31 minutes in a Mosquito. They were subsequently awarded the Royal Aero Club's Britannia Trophy for 1947.



For a free no obligations quote email sales@pilotspost.com