The Boeing Model 1, also known as the B & W Seaplane was the first Boeing product and carried the initials of its designers, William Boeing and Lt. George Conrad Westervelt USN.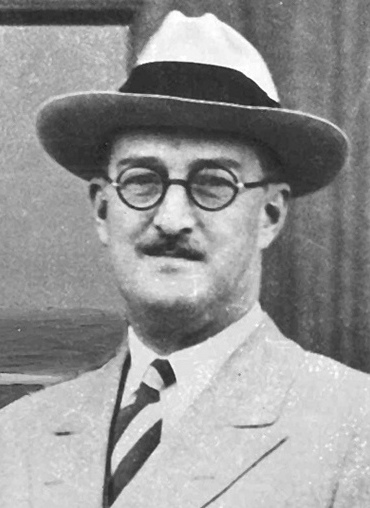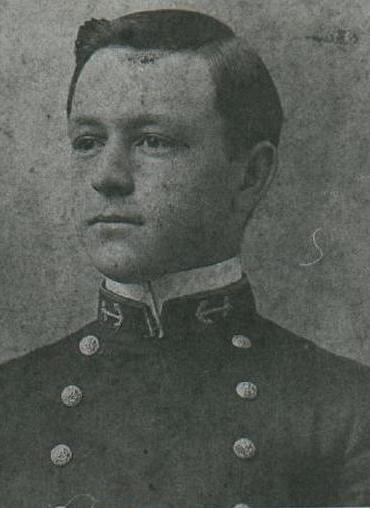 William Edward Boeing……………. George Conrad Westervelt

William Edward Boeing was born in Detroit, Michigan, to a wealthy German mining engineer named Wilhelm Böing from Hagen-Hohenlimburg who had anglicized his name to "William Boeing." William joined his father's firm on the lumber side in 1903 after having been to Yale University. While president of Greenwood Timber Company, Boeing, who had experimented with boat design, travelled to Seattle, where, at the Alaska-Yukon-Pacific Exposition in 1909, he saw a manned flying machine for the first time and became fascinated with aircraft. He soon purchased an airplane from the Glenn L. Martin Company, and received flying lessons from Martin himself. Boeing unfortunately crashed, damaging the aircraft. When he was told by Martin that replacement parts would not become available for months, Boeing told his friend Cdr. George Conrad Westervelt (USN), "We could build a better plane ourselves and build it faster". Westervelt agreed.

Photo © Boeing

George Conrad Westervelt (30 December 1879 - 15 March 1956) was a U.S. Navy engineer who created the company "Pacific Aero Products Co." together with William Boeing. Westervelt was a graduate of the United States Naval Academy and Massachusetts Institute of Technology in naval engineering. Until 1916 Westervelt was stationed on the west coast of the United States. In 1916 he was transferred to the east coast and headed the Naval Aircraft Factory in Philadelphia from 1921 to 1927. Westervelt retired from the USN with the rank of Captain.Westervelt. He left Pacific Aero Products Co when Boeing changed the name of the company to the Boeing Airplane Company.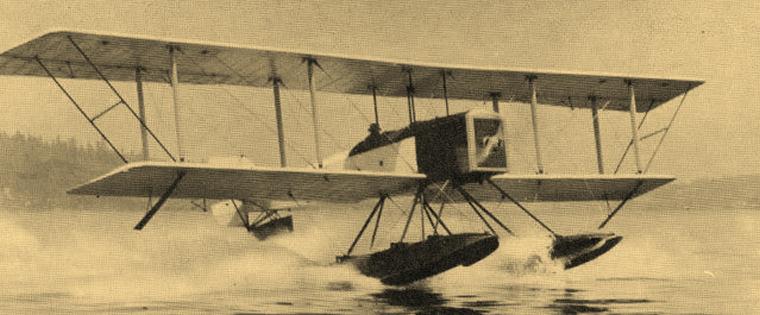 Photo © Boeing

They built and flew the B & W Seaplane, an amphibian biplane that had outstanding performance. The first B & W was completed in June 1916 at Boeing's boathouse hangar on Lake Union in Seattle, Washington. It was made of wood, with wire bracing, and was linen-covered. It was similar to the Martin trainer aircraft that Boeing owned, but the B & W had better pontoons and a more powerful engine. The first B & W was named Bluebill, and the second was named Mallard. They first flew on 14 June 1916, and in November.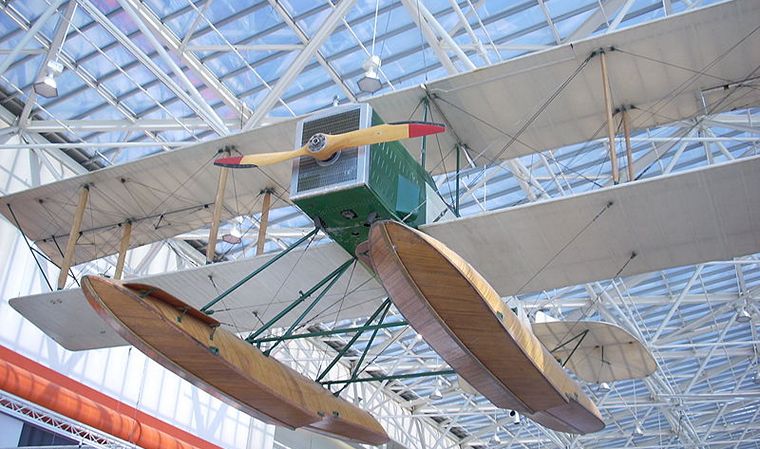 Replica of Boeing B&W Seaplane at the Museum of Flight. Photo Kudzu Vine/commons.wikimedia.org

The two B & W's were offered to the United States Navy. When the Navy did not buy them, they were sold to the New Zealand Flying School and became the company's first international sale. On June 25, 1919 the B&W set a New Zealand altitude record of 6,500 feet. The B & W's were later used for express and airmail deliveries, making New Zealand's first official airmail flight on 16 December 1919.