Lately the beginning of March each year is aerobatic time in Swellendam and this year's event was held the weekend of 3 March 2018. The Swellengrebel Flying Club customary organise a fly-in on the same weekend. This year, as in the past, the club pulled out all the stops to make sure that each and every visitor had an enjoyable experience.

Mark Hensman in his MX2 with Annie Boon as passenger.

Most of the competitors arrived in good time to get in some much needed practice before the competition. Aerobatics is a sport where one cannot fully self asses yourself when flying. To help each competitor to identify the small snags in a near perfect routine, fellow pilots keep an eagle's eye from the ground and gave critique via radio to the practicing pilot. Much help was also received from the always willing Contest Director Helm Ludwig. On Friday a stiff breeze made perfect flying difficult. The occasional light drizzle also did not help.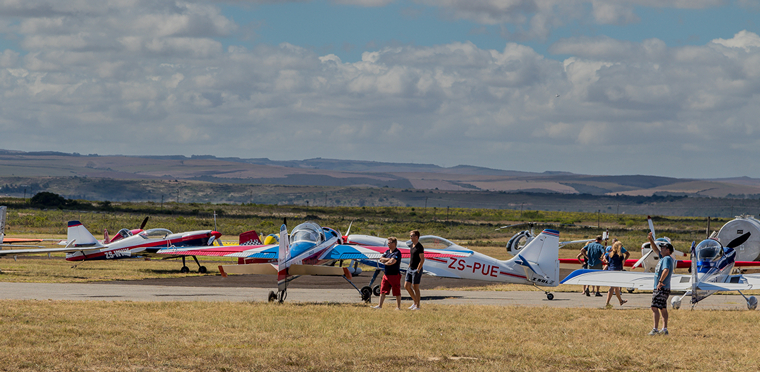 Saturday morning dawned with fog enclosing the field. This was however quickly burned off to reveal a clear blue sky. The fog was still visible towards the mountains and the campers on the field were still in bed when the first fly-in visitors landed.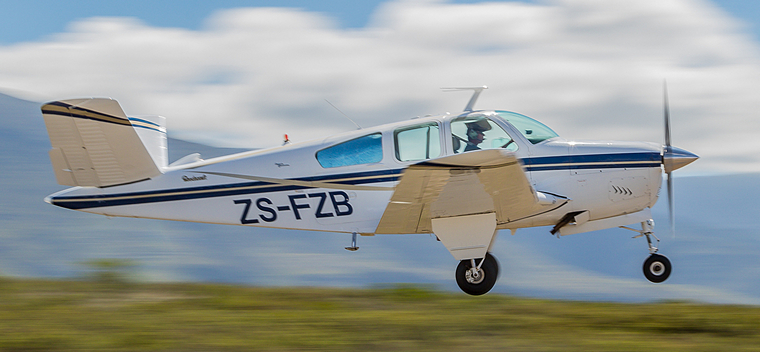 Beechcraft Bonanza
.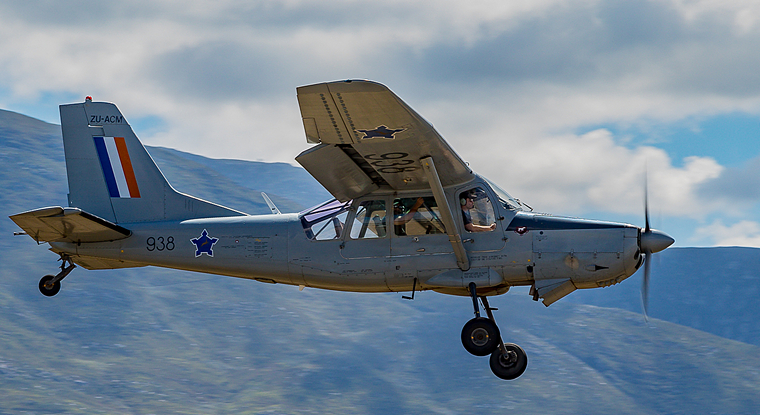 Bosbok from Stellenbosch


A diverse selection of aircraft arrived to keep spectators busy and dreaming. From a microlight to a Bosbok, a beautiful V-tail Bonanza, a large selection of RV's, even a Sikorsky 300C helicopter and a Calidus gyrocopter and then of course the aerobatic aircraft, the sports cars of the sky, if you love aircraft there was something to grab your attention and to dream about.

After a bit of a wait for the emergency staff to arrive, the competition got underway with the known sequences being flown during Saturday morning and the unknown sequences in the afternoon.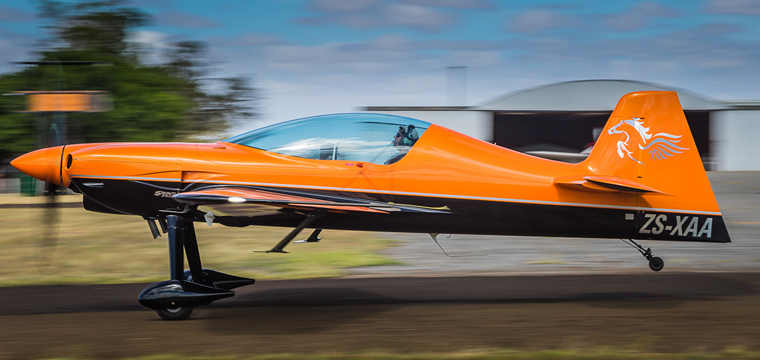 Leigh Le Gonidec in the XA-42 Sbach.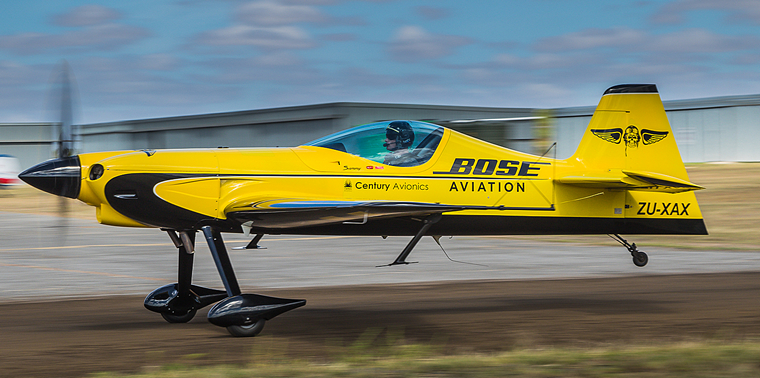 Mark Sampson in his XA-41 Sbach.


Although the Swellengrebel airfield is normally an unmanned field an ATNS team under leadership of Marelise Scheepers did a sterling job in managing arriving and departing traffic in tandem with the competition flying.
On Saturday evening a short prize giving was held. The evening programme then got in full swing with a great dinner and great music by local guitarist and singer PaulC.
RV Class
1 Matthias Rottcher
2 Johan Ferreira
3 Alan Fergus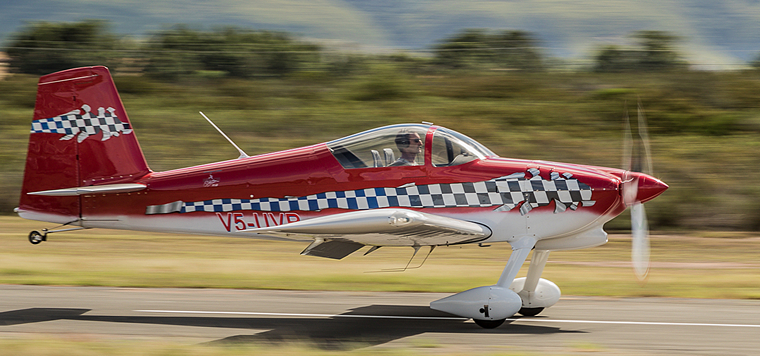 Matthias Rottcher.


Matthias flew all the way from Swakopmund in NamibiŽ to attend his first competition, not only winning his class, but also finishing 2nd overall.
Sportsman
1 Mark Oostingh
2 Jurie Steyn
3 Roger Deare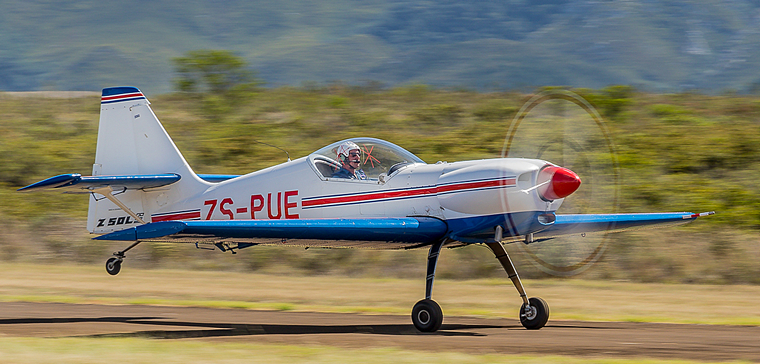 Mark Oostingh in a Zlin 50.

Intermediate
1 Markku Torppa
2 Adam Pucjlowski
3 Martin Schulze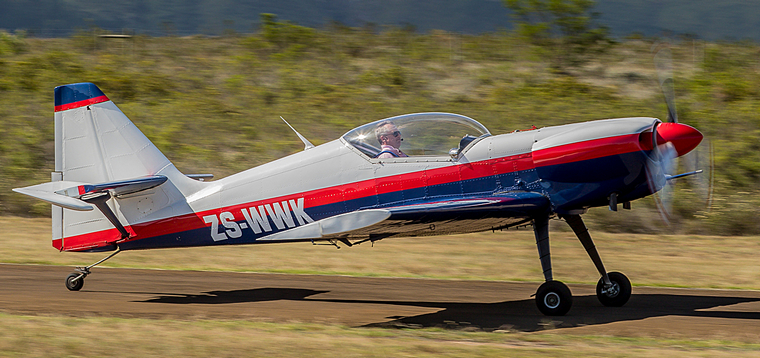 Markku Torppa in a Zlin 50.


In the Advance and Unlimited classes there were less than 3 pilots so no awards were given.
Overall results
1 Mark Oostingh Zlin 50 83.399%
2 Matthias Rottcher RV 7 77.931%
3 Mark Hensman MX2 75.942%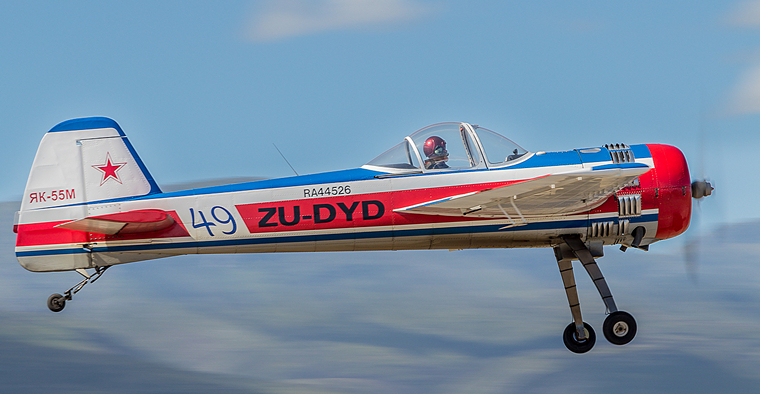 Cliff Lotter in a Yak 55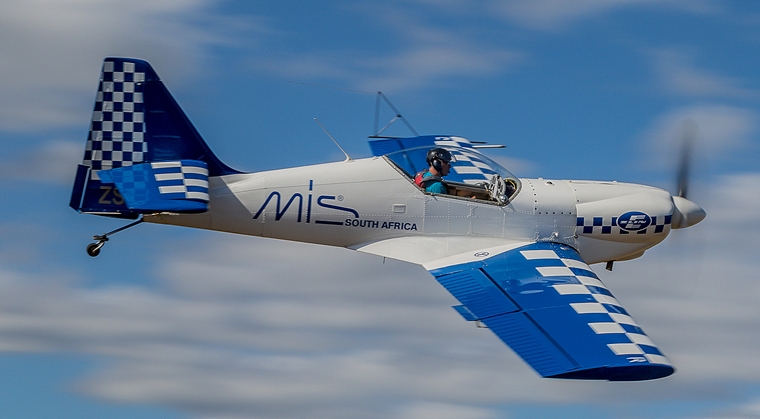 Jurie Steyn in a Zlin 50


Throughout the weekend Mark Hensman (MX 2), Mark Sampson (Sbach) and Leigh Le Gonidec (Sbach) did some formation flying practice, much to the delight of everybody present.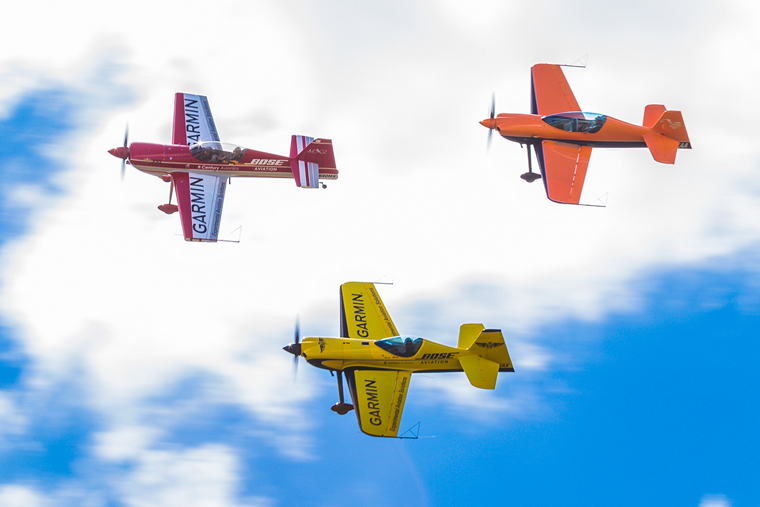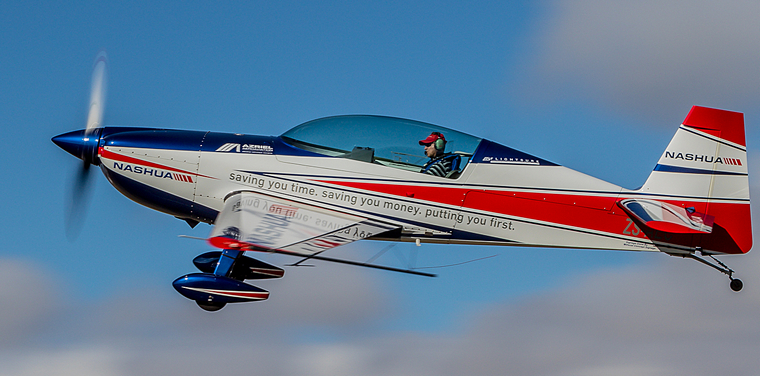 Andrew Blackwood-Murray in his Extra 300.