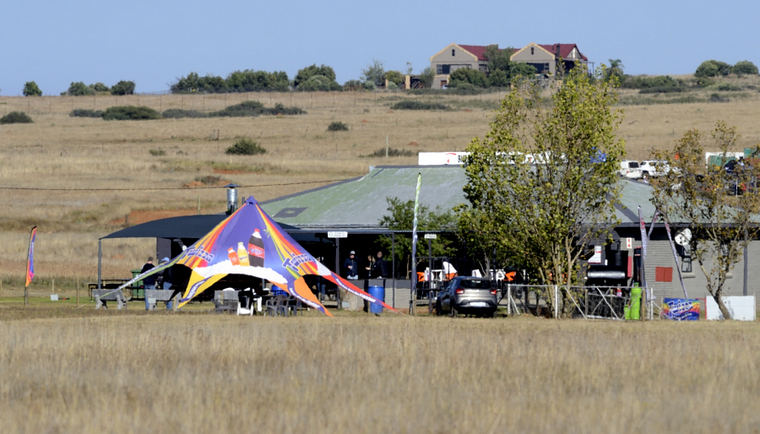 The third Free State Regional Championships was held at New Tempe Airfield on 19 May 2018. The weather was windy and quite chilly so Beanies, Buffs and jackets were the order of the day.
Contest Director was Conrad Botha and once again all the arrangements were top notch.
The morning started with a formal briefing where Conrad covered all the technical aspects and Natalie Stark (Scorer) covered all the admin related topics.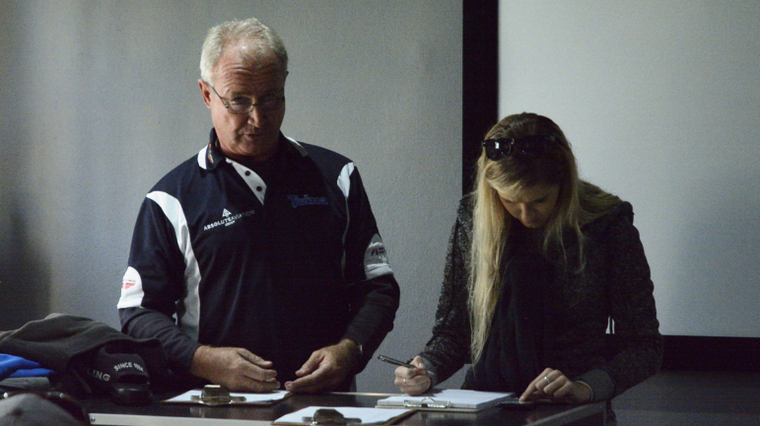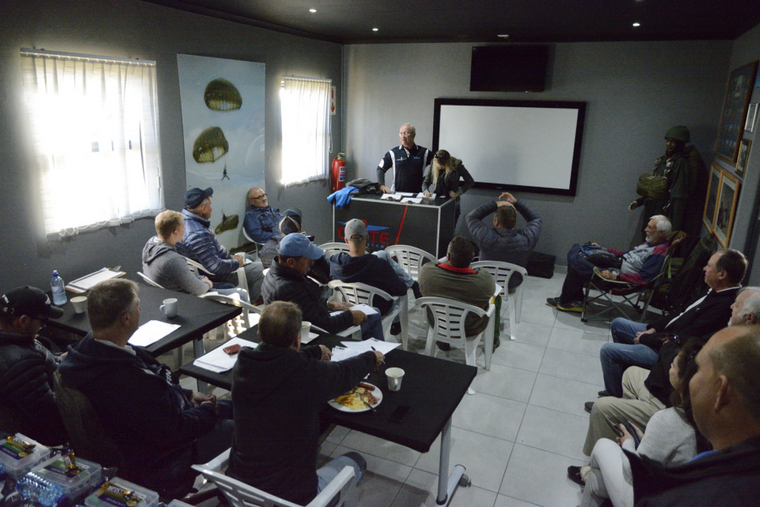 A.T.N.S was represented by Yolanda Mkhonto from KMIA (FAKN) airport outside Nelspruit and Benji Phukubje from Lanseria (FALA) in Gauteng. Yolanda was joined by her husband Gideon for moral support.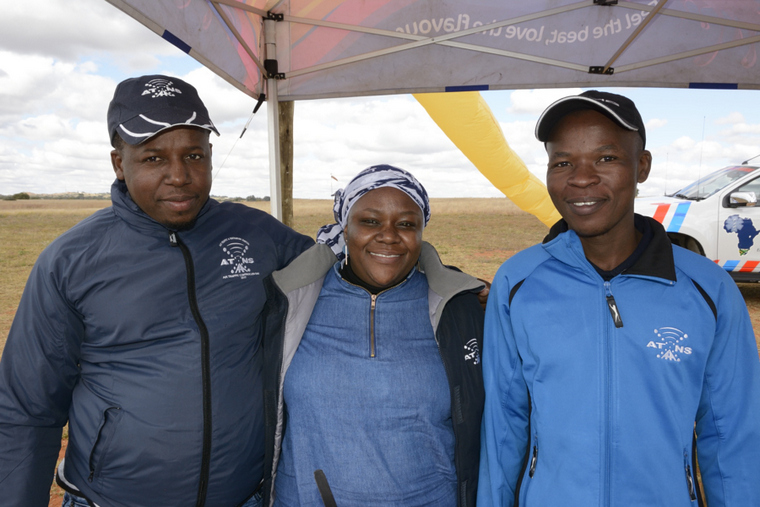 Left to right: Gideon Mkhonto, Yolanda Mkhonto and Benji Phukubje.

The paramedic on standby was Stanley Schimper from Trauma Response Africa. Fortunately his services were not required. Always good to have a paramedic on site and not needing to use him.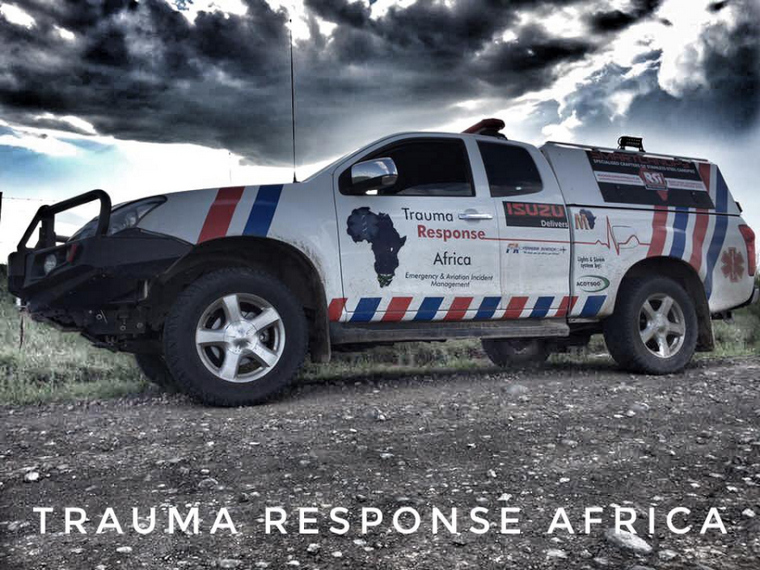 Picture credit Stanley Schimper


The judges for the event were: John Gaillard (Chief Judge), Quintin Hawthorne, Helm Ludwig, Laszlo Liszkay, Kelly McAuley, Johnie Smith, Cindy Weber and Mike Stark
Scribes: Armin Butler, Charlotte Stark, Kayle Wooll, Walter Goodrich and Ms. Smith
The morning started off with a brisk wind coming in from the east and the prediction was that it would turn in from a more North-Westerly direction. The plan was to enter the aerobatic box from the South and fly the sequence in a South to North direction with the judges taking up position on the eastern side of the box. The start time was planned for 09:15 but the wind direction did not change so the judges had to move to the northern side of the box. The Competition finally got underway at around 10:15.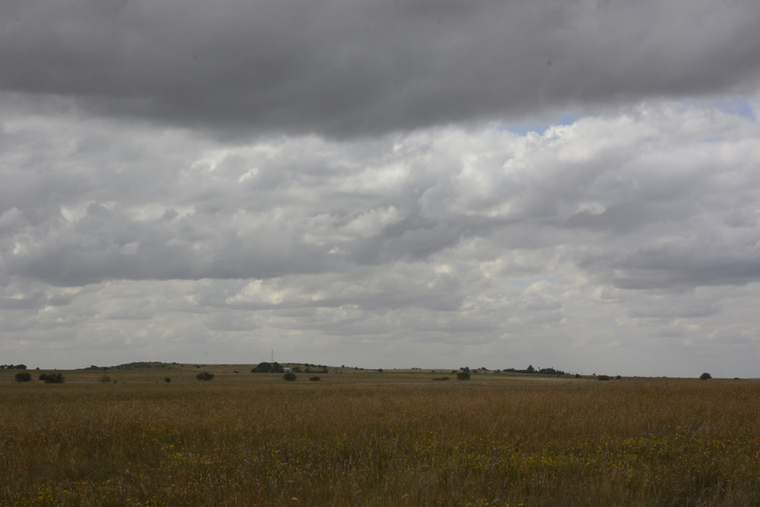 At around 12:00 the cloud base dropped to such an extent that the lower level of the intermediate box was almost in the clouds. Conrad Botha was about to start his known program when he called it off and came back to land. We all waited till around 14:00 when Conrad, once again, took to the skies to check the cloud base. Fortunately the base lifted to around 4000 foot a.g.l. so the competition was back on. The competition ended at around 16:30.
The list of competitors, in order of category, were:
(Name, Registration and aircraft type)
Sportsman:

Chris Joubert ZS-OKZ Zlin 50
Roger Deare ZS-OLR Walter Extra 300
Jonty Esser ZU-CXK Yak 52
Dustin Hughes ZS-OKZ Zlin 50
RV Class:

Mike Brissenden ZU-DLZ Vans RV8
Intermediate:

Andrew Blackwood-Murray ZS-AEC Walter Extra 300
Markku Torppa ZS-OKZ Zlin 50
Steve Brown ZU-DXX Slick 360
Cliff Lotter ZU-EHZ Yak 55
Mark Oostingh ZS-PUE Zlin 50
Adam Pucjlowski ZS-OKZ Zlin 50
Conrad Botha ZU-JSS Slick 360
Advanced:

Gary Glasson ZU-FTP Pitts Falcon
Eugene Du Preez ZS-THS Walter Extra 330 SC
Unlimited:

Barrie Eeles ZS-XBE Walter Extra 330 SC
The main Sponsors for the event were:
Twizza soft drinks (Also sponsored a R2500 Fuel lucky draw.), Checkers Woodland Hills, Trappers Mimosa Mall, Absolute Aviation, GT Drilling and Blasting, Tradezone and Ferreira Aviation
Without sponsors these events would not be possible. A huge "Thank You" goes out to all of them.

We also thank the locals for providing hangar space for visiting aircraft. One such person was Walter Goodrich of GT Drilling and Blasting.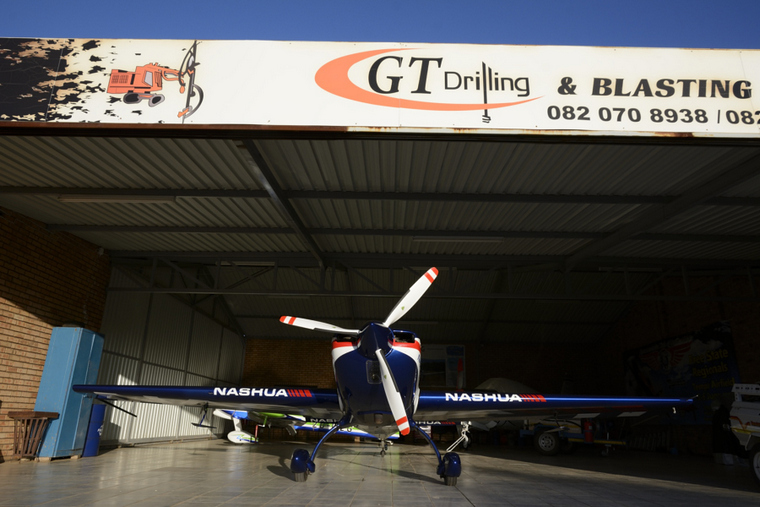 The following aircraft was used in the event: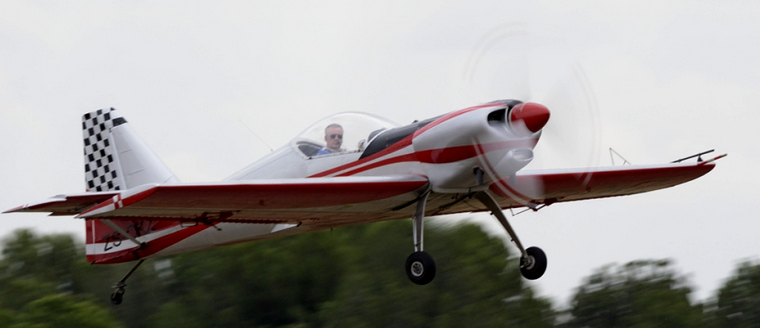 This Zlin 50 was by far the hardest working aircraft on the day. No less than 4 pilots used this aircraft. The aircraft was used in Sportsman and also Intermediate classes. The pilots were Chris Joubert, Dustin Hughes, Markku Torppa and Adam Pucjlowski.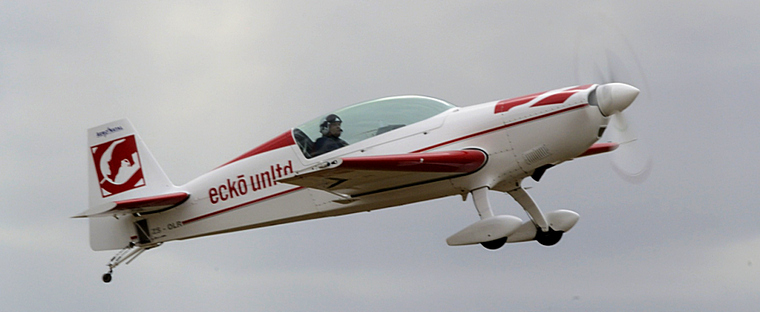 Roger Deare in his Ecko Unltd sponsored Extra 300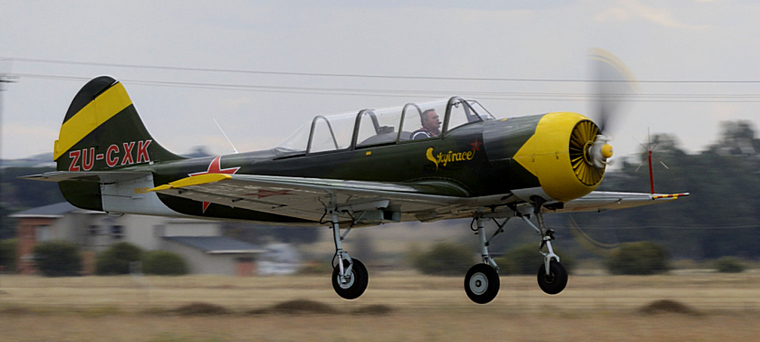 Jonty Esser in his Yak 55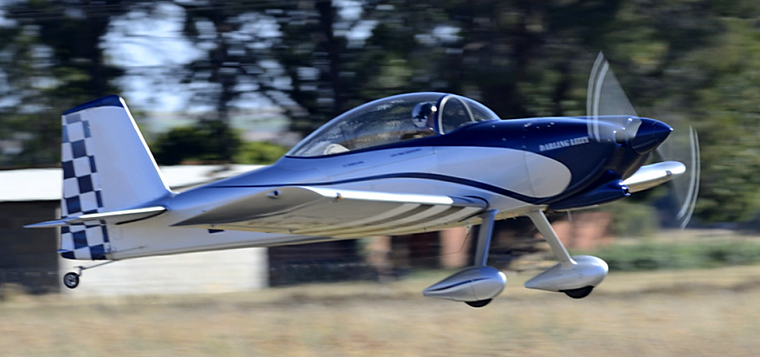 Mike Brissenden in his RV 8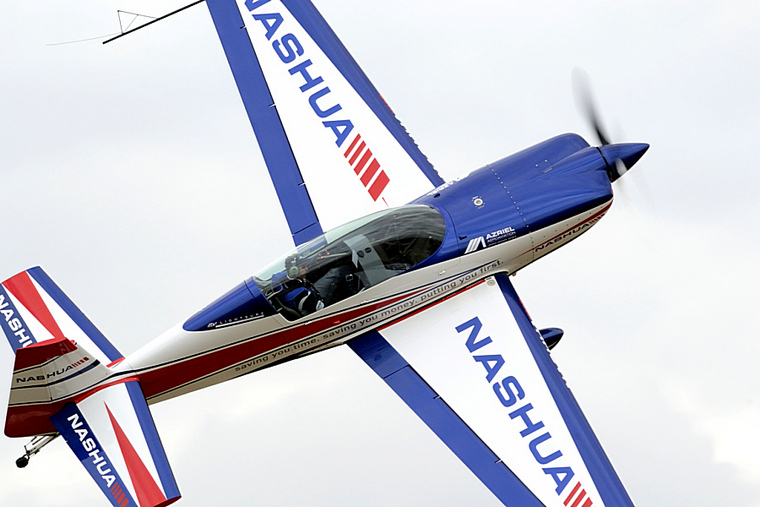 Andrew Blackwood-Murray in the Nashua sponsored Extra 300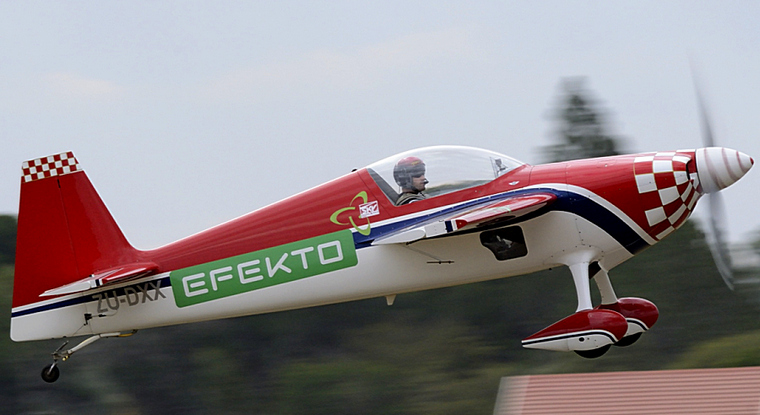 Steve Brown in his Efekto AnTrap sponsored Slick 360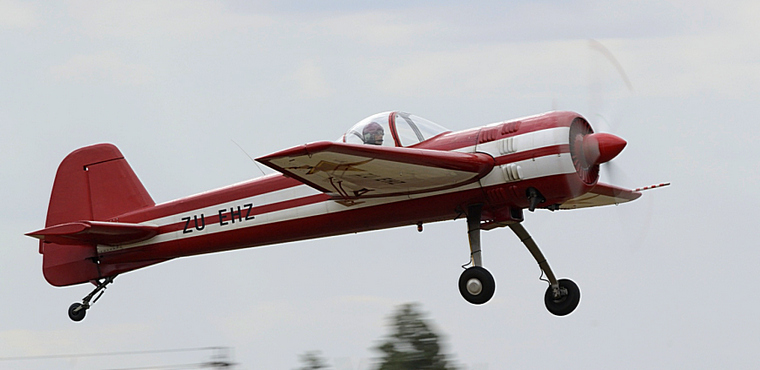 Cliff Lotter in his Yak 55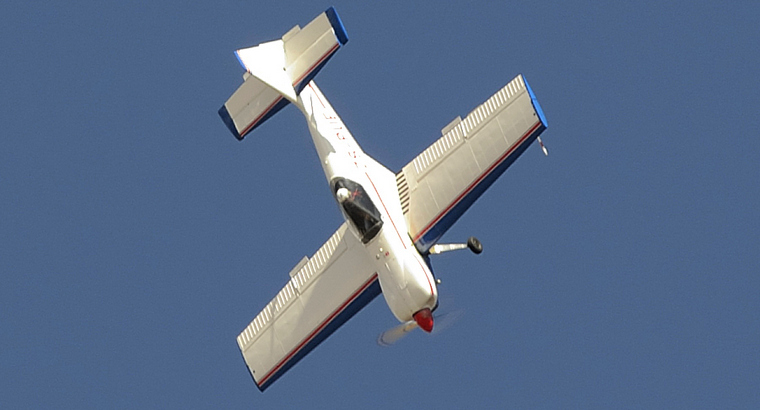 Mark Oostingh in his Zlin 50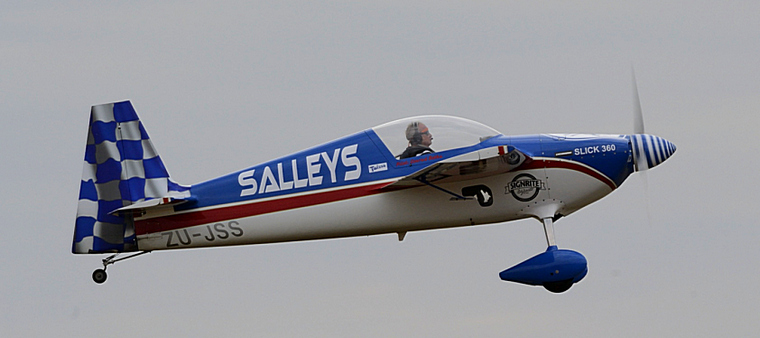 Conrad Botha in his Salleys Yamaha/Motul/Signrite sponsored Slick 360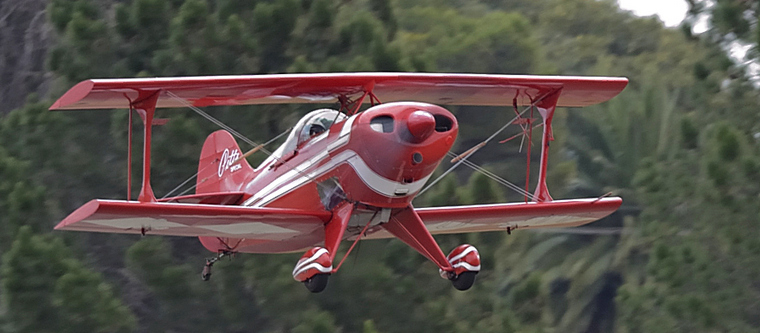 Gary Glasson in his Pitts Falcon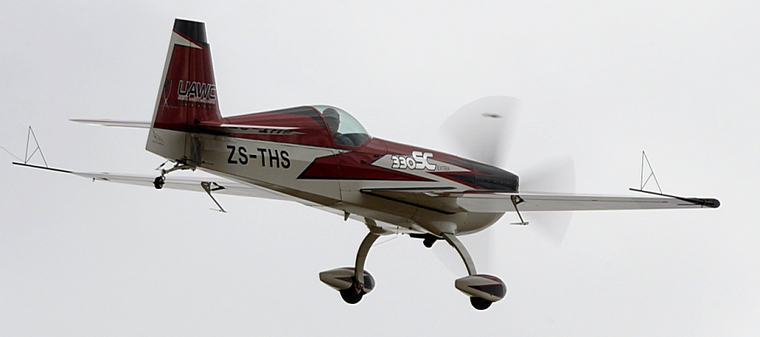 Eugene Du Preez in his Extra 330 SC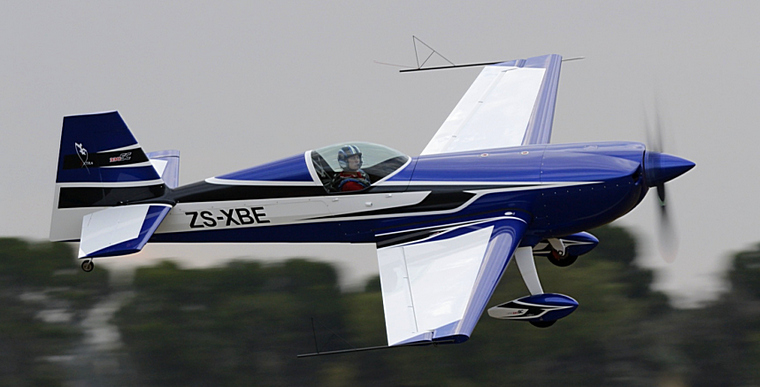 Barrie Eeles in his Extra 330 SC

Final Results

Sportsman:
1 Dustin Hughes Zlin 50
2 Chris Joubert Zlin 50
3 Jonty Esser Yak 52
4 Roger Deare Extra 300
RV

1 Mike Brissenden RV 8
Intermediate:

1 Steve Brown Slick 360
2 Adam Pucjlowski Zlin 50
3 Mark Oostingh Zlin 50
4 Cliff Lotter Yak 55
5 Markku Torppa Zlin 50
6 Andrew Blackwood-Murray Extra 300
7 Conrad Botha Slick 360
Advanced:

1 Gary Glasson Pitts Falcon
2 Eugene Du Preez Extra 330 SC
Unlimited:

1 Barrie Eeles Extra 330 SC
The winner of the Twizza R2500 fuel lucky draw was Mark Oostingh.
Congratulations to all the competitors and thank you for keeping it safe.
All in all a very successful day and a big thank you to Conrad Botha and Stanley Schimper for your assistance during the event. Also a thank you to Airborne Café for the great lunch and to the Bloemfontein Skydive club for the use of their facilities.