THIS WEEK IN MIDWEEK UPDATE

Plan Your Weekend……..Forthcoming Events…….Aviation News

Worldwide Incidents and Accidents……This Week in Aviation History



14-16: Nysltroom Vliegklub/EAA Taidraggers Fly in for more information contact: Richard Cell: 082 490 6227 or mail to:
Richard.nicholson1963@gmail.com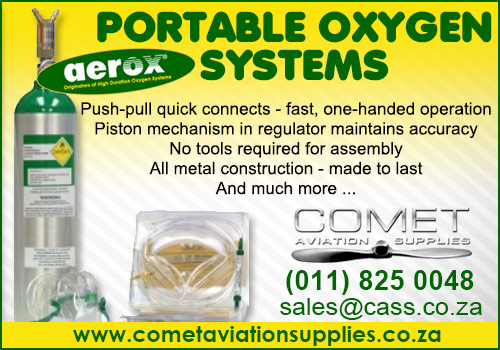 14: SAC Judges Trophy. Brits Airfield. Contact Annie Boon
chunge@mweb.co.z
a
POSPONED 14: Limpopo Flying School Open Championships for Microlights. Camping facilities at the field. For more information contact Nico at 0828525961 or email
vliegskool@hotmail.com
14:POSPONED TO 21 JULY: Hoedspruit Fun Rally. Contact Wynand Uys email: wynand@ottersden.co.za or Frank Eckard e-mail:
frank.eckard@mweb.co.za
cell: 083 269 1516


21: Krugersdorp Flying Club Airfield Festival and spot landing competition. Contact
kfc@iafrica.com
or phone 082 374 5559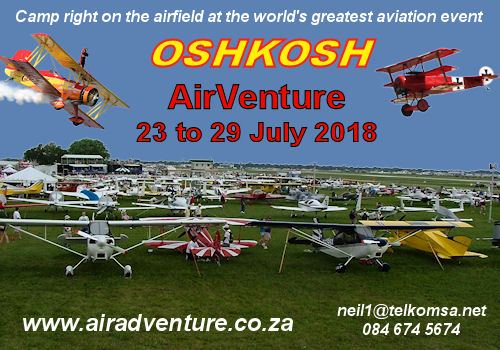 21: Tailwinds fly-in at Microland. Contact Nick Swardt : Nick Swardt 082 441 8011
23 -29: EAA AirVenture Oshkosh, Wisconsin, USA
Camping on the airfield contact Neil Bowden E-mail:
neil1@telkomsa.net
Hotels in Appleton contact Calvin Fabig E-mail:
calvin@designer.co.za
28: CAA Safety Campaign Launch Midrand Conference Centre. RSVP Kgomotso Malema at
malema@caa.co.za

1: EAA Chapter 322 meeting. Dickie Fritz Moth Hall Edenvale. Contact:
editor@afskies.co.za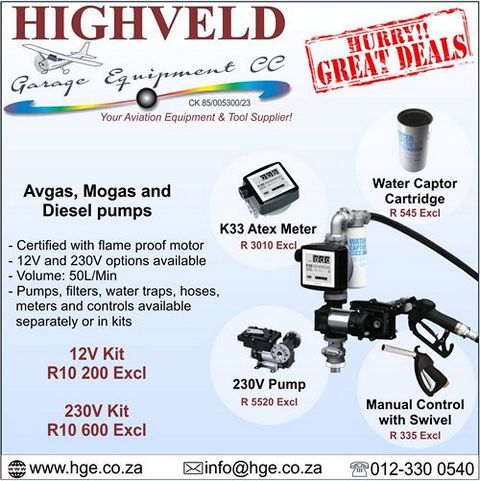 1-5: SAC SA Nationals Tempe Bloemfontein. Contact Annie Boone
chunge@mweb.co.za
4: SAAF Museum AFB Zwartkop open practise day. Officer Commanding - Museum
oc@saafmuseum.org.za
012 351 2290
4: Thabazimbi Apiesdoring Carnaval Fly-in. Weekend option or fly in for the day. Contact Chris
cehlers@gmail.com
or 082 371 4492 or Gert 083 652 6208
3rd Saturday of every month. Microland. Bring and braai. Fires and bykos provided. Fires start from 09h30. Contact person: Nick Swardt 082 441 8011 or Alan Hussey 072 82 2341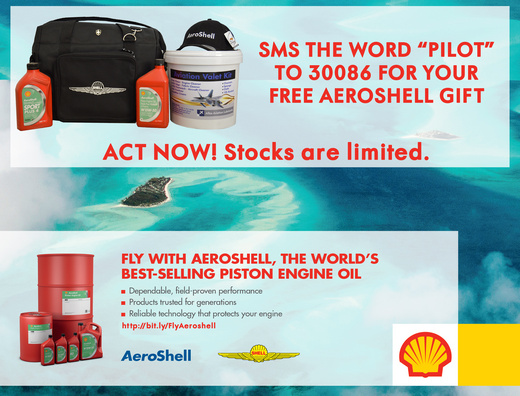 9: Stellenbosch Flying Club Women's Day Fly in. Contact Alison Navarro 083 728 78386
architecnic1953@gmail.com
or Louise Hofmeyer 083 454 1104
louise@airshowsa.org.za
19: Rand Airport Airshow. Contact Stuart Coetzee E-mail:
manager@randairport.co.za
Tel: 011 827 8884
19: World Helicopter Day. Henley Air Rand Airport.
25: Sheila Taylor Fun Rally - Krugersdorp Airfield. Contact Grant Rousseau Cell: 082 329 3551E-mail:
gr@kama.co.za
25 - 25: Bethlehem Airshow Stefan Fourie
fouriesj1491@gmail.com
072 344 9678

1: MAF Fly-in Family Fun Day Aviators Paradise, Brits.
5: EAA Chapter 322 meeting. Dickie Fritz Moth Hall Edenvale. Contact:
editor@afskies.co.za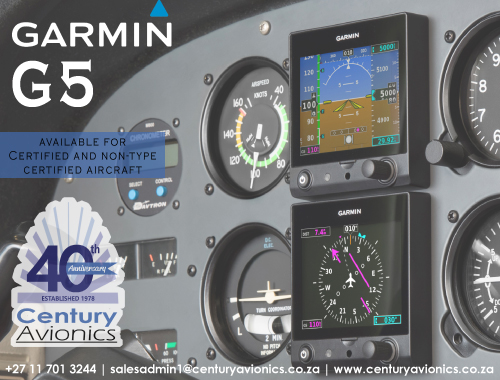 8: SAAF Museum AFB Zwartkop open practise day. Officer Commanding - Museum
oc@saafmuseum.org.za
012 351 2290
8: Grand Central Fun Rally. Contact Rob Jonkers e-mail:
rob@aerosud.co.za
Cell:082 804 7032
15 to 16: Sport Aerobatics Judges Trophy Tzaneen TBC Contact Annie Boon E-mail:
chunge@mweb.co.za
3rd Saturday of every month. Microland. Bring and braai. Fires and bykos provided. Fires start from 09h30. Contact person: Nick Swardt 082 441 8011 or Alan Hussey 072 82 2341
19 - 23: 2018 AAD EXPO, Waterkloof Airforce Base Leona Redelinghuys
info@aadexpo.co.za
084 840 3215
www.aadexpo.co.za
22: 49th Oudtshoorn Scale Fly in. Cango Flying Club.
21-24: MISASA Africa Cup-Microlight Weekend 2018 at Hotel Numbi



The Aviation Radio Show; get all your questions answered in one place. To listen to a recording of the live broadcast click on the link:
www.debela.co.za/aviation-radio-show







SUBSONEX FACTORY SEMINAR TO BE HOSTED AT AIRVENTURE 2018



Sonex Aircraft, LLC is excited to announce the first-ever SubSonex Factory Seminar, to be held on Thursday, July 26th during EAA AirVenture Oshkosh! The event will take place from 3-5 pm at Sonex Aircraft factory headquarters on the East side of Wittman Regional Airport, and will be a very-focused informational session for those seriously considering purchase of a SubSonex. Photo © Sonex.


* SubSonex Walk-Around, Design Overview and Brief History
* The PBS TJ-100 Turbojet Engine
* Flight Characteristics, Pilot Qualifications and Training
* Aircraft Certification in Exhibition and Amateur Built Categories
* What to do with Your Jet? Recreational Flying, Airshows and even Air Racing!
* Project Overview: Completing a SubSonex Kit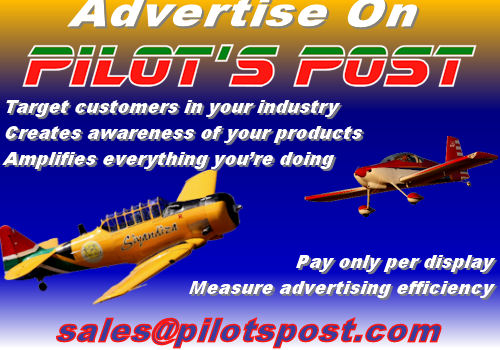 * John MonnettSonex Aircraft, LLC owner, designer of the SubSonex and SubSonex pilot. John Monnett is a multi-thousand hour private pilot, aircraft designer, and the founder of Sonex Aircraft, LLC. John become a jet pilot just before his 70th birthday, and the EAA Homebuilders Hall of Fame inductee had to design his own jet ‹ the SubSonex ‹ in order to make his jet dreams come true.
* Bob Carlton: SubSonex airshow pilot, owner of the SubSonex training program. Bob Carlton is a renowned airshow pilot, known for his Super Salto jet saiplane and SubSonex day and night pyro airshow performances. The Bill Barber Award recipient pioneered the use of the PBS TJ-100 turbojet engine in the United States and was the chief test pilot for the SubSonex Personal Jet development program. Bob also runs the SubSonex transition training program at his home base in Moriarty, NM via his two-place BonusJet sailplane.
* Pete Zaccagnino: Three-time Reno Gold Champion race pilot, SubSonex race pilot. Pete is a 21,000 plus pilot and Reno jet course qualifying lap record holder at 529 mph, but he saw a unique opportunity in the SubSonex to bring new levels excitement and accessibility to jet pylon racing. At the 2018 Pylon Racing Seminar in June, Pete qualified the SubSonex to Race at Reno!
* Paul Dye: Kitplanes Magazine Editor-in-Chief, SubSonex qualified pilot and new SubSonex kit customer. Paul Dye needs no introduction if you¹re active in homebuilding. The editor of one of our industry¹s flagship publications earned a SubSonex LOA to write a flight review for Kitplanes, and has been missing the aircraft ever since!
Transportation Available from AirVenture Grounds:
Attendees of this seminar may drive directly to Sonex Aircraft factory headquarters or take advantage of Sonex Aircraft shuttles from AirVenture grounds. Passengers will be given a time to meet at the Sonex exhibit booth #622 to be transported to the event, and transportation will be provided back to AirVenture grounds at the conclusion of the event. Space is limited, and transportation sign-ups will be offered on a first come, first served basis.
RSVP is required to attend this Free Event. Customers can register at:
https://www.sonexaircraft.com/subsonex-seminar-airventure-2018/


TRANSITION® MILESTONES



The shop in Woburn, MA is at full force building prototypes in the next step to bring the Transition® to market in 2019. The team just completed two drive assessment prototypes, which will undergo testing to comply with automotive safety standards. Following those, our next flight assessment prototype is being built to closely conform to the final production version of the Transition®! Stay tuned for more milestones and updates.
The Transition® is the world's first practical flying car. A folding-wing, two-seat, roadable aircraft, the Transition® is designed to fly like a typical Light Sport Aircraft in the air and drive like a typical car on the ground. It will run on premium unleaded automotive gasoline, fit in a standard construction single-car garage, and convert between flights and drive modes in under a minute.
In the air, the Transition® will have a cruise range of 400 miles with top speeds up to 100 miles per hour. On the ground, the Transition® will drive at highway speeds. The Transition® will create a new dimension of freedom, fun, and flexibility, and will bring a new standard of safety to personal aviation.
The Transition® will be equipped with a full suite of automotive safety features, including airbags, pre-tensioning load-limiting seatbelts, a crumple zone, safety cage, and more, in addition to a full vehicle parachute. Furthermore, the incorporation of advanced autonomous flight technologies such as automatic terrain avoidance will make the Transition® one of the safest light sport aircraft airplanes in the sky.
UNIVERSITIES ORDER MORE ROBINSON CADETS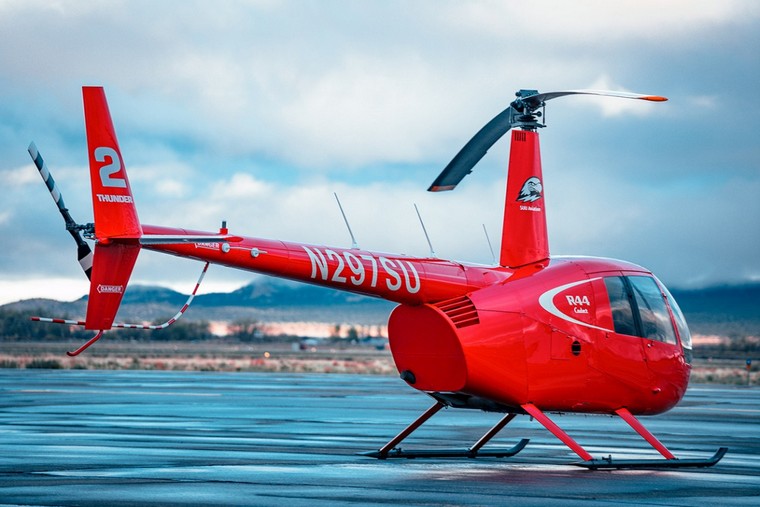 Robinson Helicopter Company received orders for additional R44 Cadets from the universities of North Dakota (UND) and Southern Utah (SUU). This will be UND's second Cadet and SUU's third. Photo © Robinson Helicopters.


UND's Chief Helicopter Instructor Wes Van Dell said, "We are very excited to add a second R44 Cadet to our fleet. Having evaluated the Cadet over the past year, we feel it is an outstanding aircraft for flight training. We are an all-weather flight school flying in conditions from 100°F in the summer to -25°F in the winter with winds as high as 30 knots. The Cadet's performance has exceeded our expectations."
Richard Cannon, SUU's Director of Flight Operations, stated, "We have found the Cadet to be a very safe and capable training aircraft, especially at our altitude [5,846 ft] in Cedar City, Utah. With the advanced avionic options, students receive relevant industry training starting with their initial flight."
Scheduled for delivery in September, both aircraft will be equipped for VFR and IFR training with a fully integrated glass cockpit featuring Garmin's 1060 TXi (touchscreen) flight display, Garmin's GTN navigator, and Garmin's GTX 345 transponder with ADS-B In/Out.
The two-place Cadet offers a spacious baggage compartment, increased performance margins at high altitudes, and a 2400-hour time-between-overhaul.
Founded in 1973, Robinson Helicopter Company is the world's leading manufacturer of civil helicopters.
SMALLEST TWIN-ENGINE AIRCRAFT CRICRI COMING TO AIRVENTURE 2018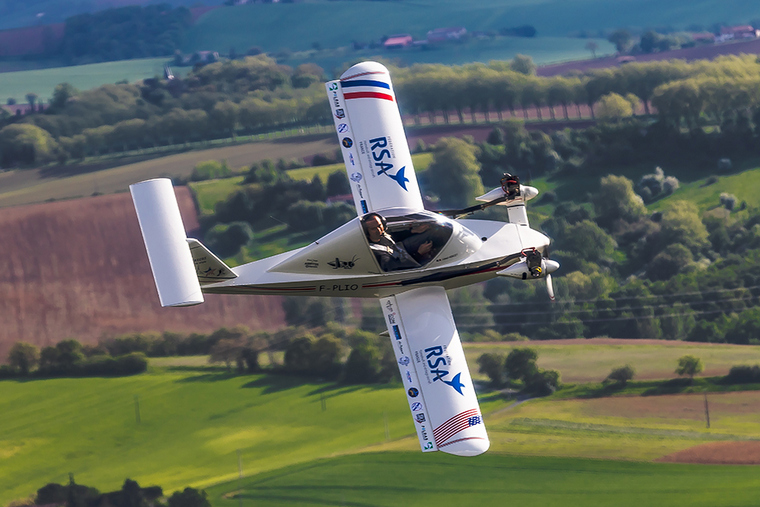 A Colomban CriCri, the smallest twin-engine manned aircraft in the world, will take off from the top of a moving Ford Explorer as part of the air show on multiple days during EAA AirVenture Oshkosh 2018. Photo ©EAA AirVenture.

The CriCri, designed by French engineer Michel Colomban in the early 1970s, will be flown by Lionel Adroit of Team Cricri. The other two members of the team, Lucie Chapirot-Sarda and Daniel Pratviel, will be in the Ford Explorer, with Pratviel driving and Chapirot-Sarda in charge of safety and working as the co-driver.
AirVenture 2018 will be Team Cricri's first public performance in the United States. Custom rails made by Thule are affixed to the top of the Ford for the Cri-Cri to sit in as the car gets up to speed so the airplane can take off. AirVenture attendees can see this only-in-Oshkosh air show act on Monday, Thursday, and Saturday night.
The tiny twin-engine Cricri homebuilt gets its name from Colomban's daughter's nickname. The original plans call for a 12 foot, 10 inch length and a 16 foot, 1 inch wingspan. Team Cricri's CriCri was transported from Toulouse, France to Oshkosh via both road and sea transport and has arrived safely ahead of the fly-in.
This will be the third time a CriCri has made an appearance at Oshkosh, and the first since 2009.
LOCKHEED MARTIN ANNOUNCES LM-100J COMMERCIAL FREIGHTER FLYING AT 2018 FARNBOROUGH INTERNATIONAL AIRSHOW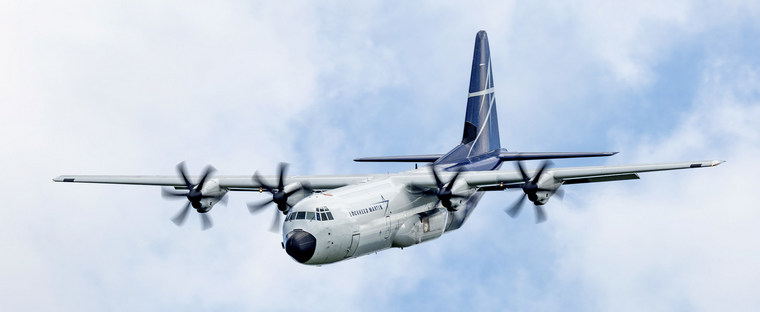 Lockheed Martin (NYSE: LMT) will showcase its LM-100J Super Hercules commercial freighter at Farnborough International Airshow (FIA) 2018, held in Farnborough, England, July 16-22. Photo © Lockheed.

The LM-100J will participate in the show's daily flight display and be on static display. The LM-100J is a production variant of the C-130J Super Hercules, which is the tactical airlifter of choice for 18 nations to date around the world.
"While the LM-100J is known for its cargo delivery capabilities, the aircraft has been cited throughout industry as the perfect platform for specialized requirements such as firefighting, medevac, aerial spray, and humanitarian relief support," said George Shultz, vice president and general manager, Air Mobility & Maritime Missions programs at Lockheed Martin. "Farnborough Airshow is the year's premier aerospace industry event and it offers us an ideal opportunity to showcase the LM-100J's unmatched versatility and superior performance to the world."
Joining the LM-100J will be Sikorsky's S-92 helicopter, which is the industry standard for off-shore transportation, search and rescue and VIP/VVIP/head of state transport. The S-92 will be on static display at the Lockheed Martin Chalet (site D8-10).
Additionally, Lockheed Martin leaders and subject matter experts will offer insights and updates on the corporation's aviation, space and layered defense capabilities through a series of briefings, open to all journalists and members of the media attending the show.
BELL BOEING TO BEGIN U.S. NAVY CMV-22B PRODUCTION WORK UNDER $4 BILLION CONTRACT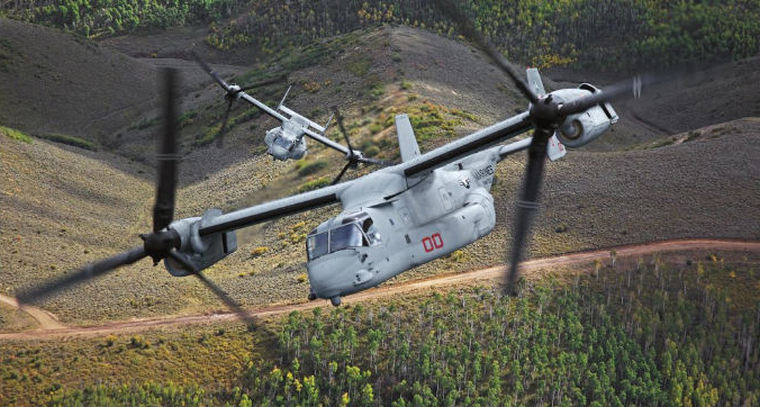 Bell Boeing Joint Program Office, Amarillo, Texas, is awarded $4,191,533,822 for modification P00008 to convert the previously awarded V-22 tiltrotor aircraft advance acquisition contract (N00019-17-C-0015) to a fixed-price-incentive-fee multiyear contract. This contract provides for the manufacture and delivery of 39 CMV-22B aircraft for the Navy; 14 MV-22B aircraft for the Marine Corps; one CV-22B for the Air Force; and four MV-22B aircraft for the government of Japan. Photo © Bell/Boeing.

"Bell Boeing is pleased to extend production of the V-22, supporting our warfighters with one of the most versatile and in-demand platforms in the U.S. arsenal," said Chris Gehler, Bell Vice President for the V-22 Program. "This multiyear production contract provides program production stability through at least 2024."
The U.S. Navy will use its new CMV-22B for transporting personnel and cargo from shore to aircraft carriers, eventually replacing the C-2 Greyhound, which has been in service since the mid-1960s.
"By combining aircraft for three services and a key U.S. Ally into one multiyear order, the U.S. Navy gets more capability for its procurement dollar," said Kristin Houston, Vice President, Boeing Tiltrotor Programs and Director, Bell Boeing V-22 Program. "It also enables the U.S. Navy to begin advancing its carrier onboard delivery fleet with modern tiltrotor aircraft. It's a true win-win."
DRONE LIGHT SHOW TO ILLUMINATE NIGHT SKY AT AIRVENTURE


For the first time in North America, a drone light show will be part of an air show when EAA AirVenture Oshkosh 2018 presents up to 100 lighted drones in flight during night air shows on July 25 and 28, creating another only-in-Oshkosh experience. Photo © EAA Airventure.

The night air shows at AirVenture have become a favourite of Oshkosh attendees, featuring a new perspective on the precise flying skills displayed by aerobatic pilots.
Great Lakes Drone Company, based in Watervliet, Michigan, will be flying the drones and is one of just two U.S. companies authorized by the FAA for such displays.
"EAA and Great Lakes Drone Company worked closely with the FAA to make this pioneering and innovative event possible," said Dave Chaimson, EAA's vice president of marketing and business development. "What make this event especially memorable are the intricate manoeuvres that are capable by up to 100 synchronized drones, highlighting the possibilities of safe and responsible drone flying. People come to AirVenture to see aerial excitement not seen anywhere else, and these performances certainly continue that tradition."
Great Lakes Drone Company has done numerous shows as stand-alone highlights at events, but this is the first as part of an air show performance. During AirVenture, the LED-equipped drones will perform a 10-minute "The History of Flight" show complete with musical accompaniment.
"When one thinks of the place where flying innovation and excitement occur, Oshkosh instantly comes to mind," said Matt Quinn, president of Great Lakes Drone Company. "That's why we are so excited about this opportunity to be part of the famed night air shows and perform in front of the tens of thousands of aviation enthusiasts on the flight line - a real first for the air show community."
BLOODHOUND TO MAKE RECORD ATTEMPT Q4 2019




Two years' worth of discussions with a major third party has led, this month, to a very significant development - one that will greatly enhance BLOODHOUND's ability to raise funds and achieve its goals. We are in the middle of detailed planning so can't divulge specifics but we hope to be in a position to do so very soon. Photo © Bloodhound.

There have been many false dawns over the life of the Project and we have, regrettably but unavoidably, tested the patience of our friends, supporters and team. The BLOODHOUND leadership team firmly believes this development will be a game changer … but we want to prove this, not merely hope for it.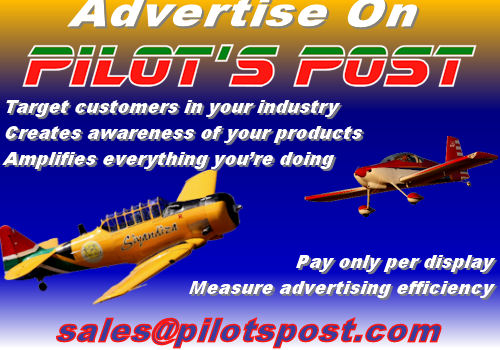 While intense fund-raising activity has been ongoing, the Project has suffered a setback in the form of two important suppliers going into receivership before they were able to complete their work on BLOODHOUND.
In light of this, but with the very real prospect that our ability to raise funds is about to be transformed, the team has re-evaluated plans for running the car. The opportunity now exists to reduce the time delay between conducting the high-speed tests (known as 'BH500') and the first record attempt.
BLOODHOUND SSC will therefore be flown to Northern Cape, South Africa, in May 2019, ready to take advantage of a desert surface freshly conditioned by seasonal flooding. A record attempt will be made later in the year (October - November). The car will remain in South Africa between events, greatly reducing logistics costs.
Development of the mono-propellant rocket required for the first record attempt will resume in August 2018, with tests taking place at Newquay Aero Hub, scene of BLOODHOUND SSC's successful 200mph shakedown runs.

Canada, Gander: An American Airlines Airbus A330-300 on a flight from performing flight AA-718 from Philadelphia to Rome Fiumicino was enroute at FL360 about 140nm east of Gander when the aircraft encountered turbulence causing serious injuries to a flight attendant. The crew decided to turn around and divert to Gander declaring a medical emergency. The aircraft landed safely in Gander about 40 minutes after the decision to divert.
Canada, St John's: An Angola Airlines Boeing 737-200 on a ferry flight from Santa Maria Azores Islands (Portugal) to St. John's, Canada, was enroute about 200nm east of St. John's when the crew noticed the loss of oil quantity in the right hand engine (JT8D) and shut the engine down. The aircraft continued to St. John's for a safe landing. The Canadian TSB reported maintenance found a gear box oil pressure line had loosened and was leaking oil. The fitting was secured, the oil replenished and a test run of the engine performed. The aircraft, that had originated in Luanda (Angola) and was ferrying via Santa Maria, St. John's to Montreal Mirabel, QC (Canada), was able to continue for the final leg to Mirabel.
Taiwan, Songshan: A Far Eastern Air Transport McDonnell Douglas MD-82 on a flight from Makung to Taipei Songshan (Taiwan) with 165 people on board was on final approach to Songshan's runway 28 descending through 2800 feet about 7nm before touchdown, when the left hand engine failed prompting the crew to shut the engine down and declare "PAN PAN". The aircraft continued for a safe landing on runway 28 about 3 minutes later. Taiwan's ASC reported as result of internal damage of the left hand engine the cowling of the engine was pierced.
USA, Atlanta: A Delta Airlines McDonnell Douglas MD-88during a flight from Atlanta to Tampa was in the initial climb out of Atlanta's runway 09L when the crew declared emergency reporting the left hand engine failure. The crew stopped the climb at about 2000 feet, were instructed to turn right for a downwind and were cleared to land on Atlanta's runway 10. The aircraft landed safely about 15 minutes after departure. A runway inspection found debris on runway 09L advising ATC the runway would be closed for a while, there was debris everywhere about 2 thirds down the runway.
South Sudan, Padek Airstrip: A Flex Air Charters Cessna 208B Grand Caravan with 19 on board chartered by the Real Medicine Foundation (RMF) on a flight to deliver nutrition supplies sustained damage in an apparent forced landing near Padek Airstrip.
Slovakia, Kanas near Presov: A Robinson R44 Raven helicopter operated by pilot-owner took off from the village of Kanas near Presov. After take-off it accelerated on low level south east and hit 110kV power line shortly after start and crashed in the village in an empty field. The Pilot owner died in accident.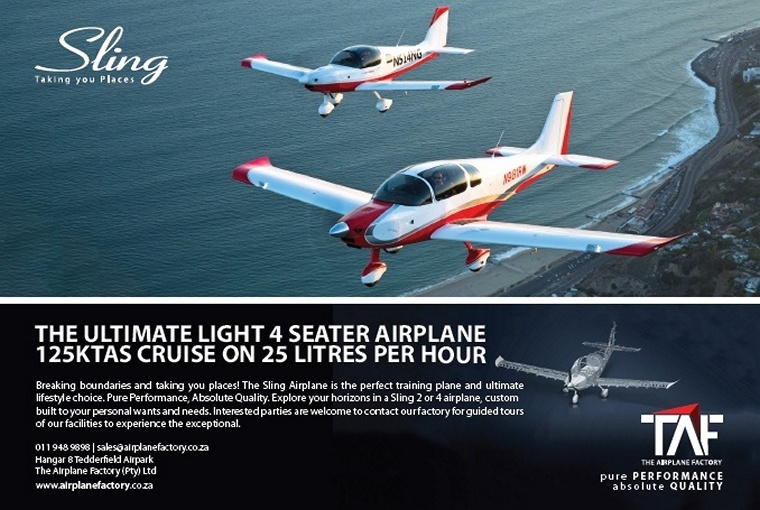 15 JULY 1939

Clara Adams is first woman to complete round world flight.


Born in 1884 Clara Adams, although not a pilot, set a variety of flying records. She helped popularize air travel and is known for being the first woman to fly across the Atlantic as a passenger aboard the Graf Zeppelin.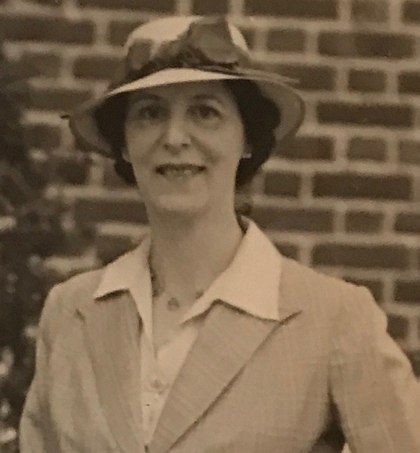 In March 1914, Adams embarked on her first flight in Florida on a Thomas flying boat. The flight would spark her interest in aviation. The flight reached an altitude of 700 feet, a daring height in those pioneer days.
She was the first passenger on round-trip commercial flights across the Pacific, between New York and Bermuda, and between San Francisco and New Zealand. However, she is remembered primarily as the first woman to fly across the Atlantic as a ticketed passenger aboard the Graf Zeppelin on its return flight from New York in October 1928. As a journalist Adams also was the first woman to fly aboard the Dornier DO-X between New York and Rio de Janeiro and she was one of 11 women aboard the maiden flight of the Hindenburg.
In 1939, Adams set the unofficial record for passenger travel around the world via commercial air travel. The trip lasted sixteen days and nineteen hours and covered 24,609 miles. She departed from New York on the first flight of the Dixie Clipper across the Atlantic. She described the journey around the globe as "beautiful beyond description and sublime beyond the most vivid imagination of the human mind."
Her activities did much to popularize air travel. According to Adams, her journey around the world had demonstrated that air travel was "perfectly safe.
Adams passed away in 1971