THIS WEEK IN MIDWEEK UPDATE

Plan Your Weekend……..Forthcoming Events…….Aviation News

Worldwide Incidents and Accidents……This Week in Aviation History



8: SAAF Museum AFB Zwartkop open practise day. Officer Commanding - Museum
oc@saafmuseum.org.za
012 351 2290
8: Grand Central Fun Rally. Contact Rob Jonkers e-mail:
rob@aerosud.co.za
Cell:082 804 7032
9: Erediens Church Fly-in. Mwala Lodge. No cost involved. Contact Petri 083 662 2804 or Eward 082 736 0493


13: EAA Flying Legends Talk Show. EAA Auditorium Rand Airport. Lt Col Musa 'Midnite' Mbhokota. RSVP at
<HTTPS://goo.gl/forms/OsRi4psMtnYiOhct1>
. Members R50.00 non members R70.00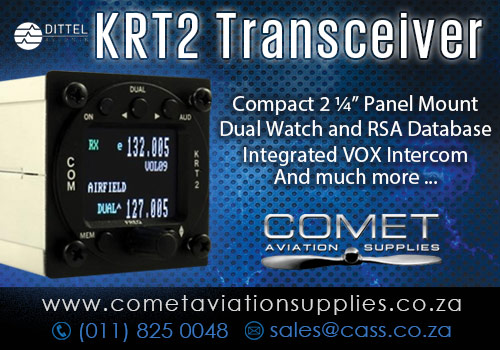 15 to 16: Sport Aerobatics Judges Trophy Tzaneen TBC Contact Annie Boon E-mail:
chunge@mweb.co.za
15: RV Day at Kitty Hawk. Contact Irmarie Jooste Tel: 012 802 0942
3rd Saturday of every month. Microland. Bring and braai. Fires and bykos provided. Fires start from 09h30. Contact person: Nick Swardt 082 441 8011 or Alan Hussey 072 82 2341
19 - 23: 2018 AAD EXPO, Waterkloof Airforce Base Leona Redelinghuys
info@aadexpo.co.za
084 840 3215
www.aadexpo.co.za
22: 49th Oudtshoorn Scale Fly in. Cango Flying Club.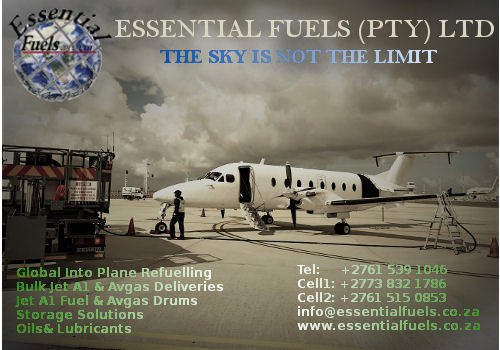 21-24: MISASA Africa Cup-Microlight Weekend 2018 at Hotel Numbi
29: Lydenburg Fly-in Festival. Static displays and spot landing competition. Contact Dean 082 908 4565 or Louis 082 550 8832
29: EAA Young Eagles Flying Day, Rand Airport. Contact Clive King 082 850 4141
29-6 October: SA National Gliding Championships Potchefstroom.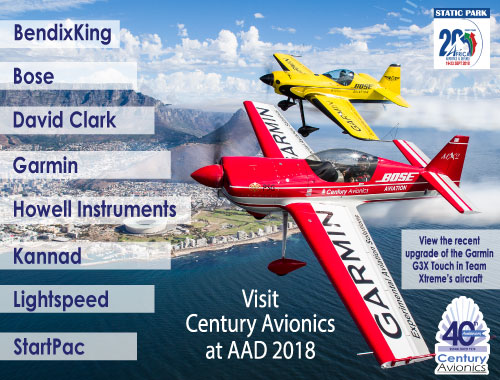 3: EAA Chapter 322 meeting. Dicky Fritz Moth Hall Edenvale. Contact:
editor@afskies.co.za
6: SAAF Museum AFB Zwartkop open practise day. Officer Commanding - Museum
oc@saafmuseum.org.za
012 351 2290
6: Secunda Flying Club Speed Rally. Contact Chairman e-mail:
chairman@sapfa.co.za
cell: 082 855 9435
6-7: Mosselbay Beer Fest Fly-in. For more information contact Tina 082 572 2076
11: Frans Grotepas at the EAA Flying Legends Talk Show EAA Auditorium, Rand Airport. Contact Marie Reddy 083 259 7691
23 & 24: Avi Afrique 2018 Africa Aviation Innovation Summit CSIR. Contact ATNS Percy Morokane E-mail:
percymo@atns.co.za
3rd Saturday of every month. Microland. Bring and braai. Fires and bykos provided. Fires start from 09h30. Contact person: Nick Swardt 082 441 8011 or Alan Hussey 072 82 2341

3: SAAF Museum AFB Zwartkop open practise day. Officer Commanding Museum
oc@saafmuseum.org.za
012 351 2290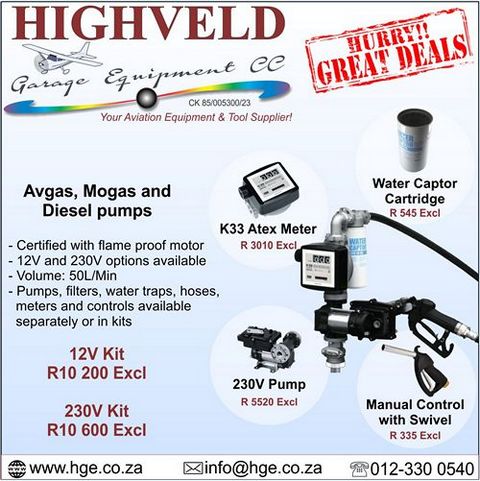 3: Potties Vliegklub MISASA Fly in. Contact Nico Willemse.
nico@pottiesnuus.co.za
082 582 5961
7: EAA Chapter 322 meeting. Dicky Fritz Moth Hall Edenvale. Contact:
editor@afskies.co.za
9-11: EAA Sun 'n Fun Brits Airfield. Contact Marie Reddy 083 259 7691
10: EAA Sun n Fun Adventure Rally - Brits. Contact Rob Jonkers e-mail:
rob@aerosud.co.za
Cell:082 804 7032
3rd Saturday of every month. Microland. Bring and braai. Fires and bykos provided. Fires start from 09h30. Contact person: Nick Swardt 082 441 8011 or Alan Hussey 072 82 2341
24: Springs Fun Rally - Springs Airfield. Contact e-mail:
chairman@sapfa.co.za
cell: 082 855 9435



The Aviation Radio Show; get all your questions answered in one place. To listen to a recording of the live broadcast click on the link:
www.debela.co.za/aviation-radio-show







RED BULL AIR RACE-DAVIDSON DELIGHTS IN CHALLENGER QUALIFYING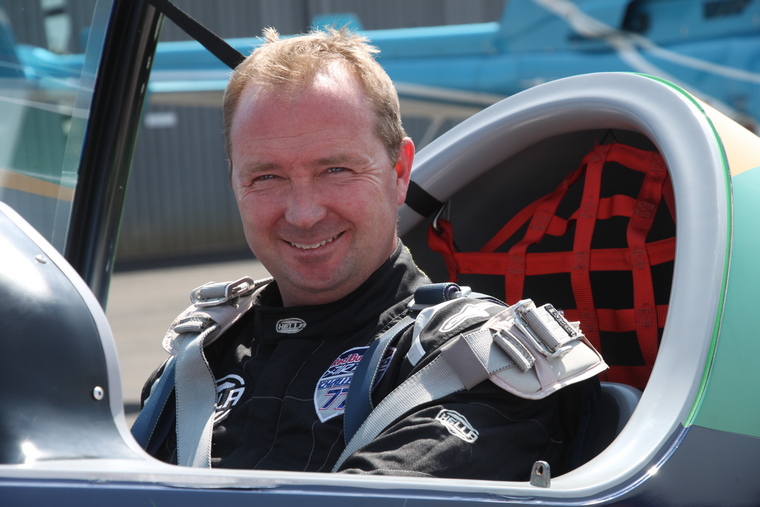 Patrick Davidson, in only his third Red Bull Air Race Challenger Class outing, was close to a second faster than any of his rivals in the Qualifying session in Kazan. The South African pilot set the track record as he flew through the Finish Gate with a time of 57.437s - the fastest of the weekend for the Challengers. Photo © Willie Bodenstein.

"I'm actually very satisfied. To show that I can do it is more important. I was cautious, maybe too cautious, because nobody else had got any penalties. And I would rather have got through this race with no penalties than set a spectacular net time, but ruin it with a silly penalty. I think you grow at every race so I'm looking forward to the next one. I'm glad Kevin won, but I'll take second place with the biggest smile in the world on my face."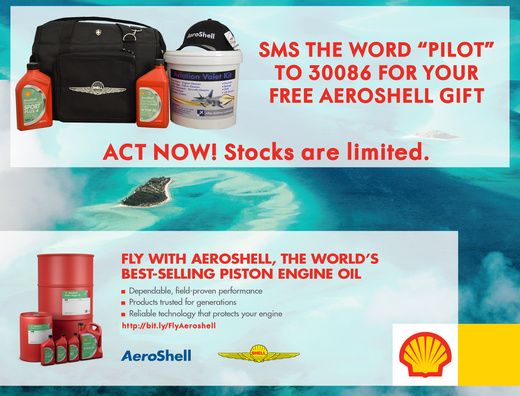 Melanie Astles, who has been improving with every run, came closest to Davidson with a time of 58.399s, but that was still 0.962s slower.
Kevin Coleman, who had been quickest in FP3, was third in Qualifying with a 58.751s run, and just behind him was Challenger leader Luke Czepiela who flew a 58.960s. Czepiela was first to fly so didn't have the advantage of seeing what the track was like in advance.
Dario Costa, who openly admits he's not enjoying this course, finished fifth, 1.943s behind Davidson. Kenny Chiang finished sixth with a time of 1:00.164 - he will want to do better tomorrow as he has fond memories of racing in Kazan as he won here in 2017.
Each pilot in the Challenger Cup will fly at least three races throughout the opening seven races of the season. Only the top three results of each pilot will count in the overall standings, all other results are not counted. After the seventh race the top six pilots are qualified to fly in the final.
AERO SA SET TO CHANGE AVIATION EXHIBITIONS IN SOUTH AFRICA

As a subsidiary of one of the world's leading events and fairs companies, Messe Frankfurt South Africa in partnership with Messe Friedrichshafen - the organizer of AERO Friedrichshafen, recently announced the launch of AERO South Africa. AERO SA will be taking place at Wonderboom National Airport, Tshwane, South Africa from 4-6 July 2019.
Speaking at the launch event, Konstantin von Vieregge, CEO of Messe Frankfurt SA, said that "although there is a lot of negative sentiment around the South African economy, we are in for the long-haul, and believe that this is the perfect time to launch a business-to-business show specifically related to general aviation in Africa". "According to the GAMA report 2017, there has been a steady increase in aircraft registrations in South Africa, and that there is a gap in the market for such an event", said von Vieregge.
A show like AERO SA will be the perfect place to bring clients and businesses together, "Same as AERO Friedrichshafen, the South African edition will focus on Light/Medium sized aircrafts and it will emphasize the importance of aviation as a key to growing the economy. AERO SA will highlight South Africa on the aviation map as well as ensure that South Africa remains the premiere aviation hub on the African continent", commented von Vieregge.
AERO SA plans to unite a broad spectrum of the general aviation industry under one show and at one location and will be a platform to engage with all sectors of the aviation community, by bringing business-to-business leads to the fore.
"Wonderboom National airport is the perfect venue to host AERO SA, as it allows for the opportunity to conduct test flights, clients can fly their own aircraft to the show, and there is ample space for exhibitors that allows easy access to trade visitors," said von Vieregge.
AERO SA will focus on ensuring that the costs to exhibit are affordable and that aircraft on display will be charged per aircraft and not by space. AERO SA will base a lot of its strategy on the world-famous AERO Friedrichshafen show that has become one of the world's biggest general aviation shows.
XCUB CERTIFIED IN CANADA AND JAPAN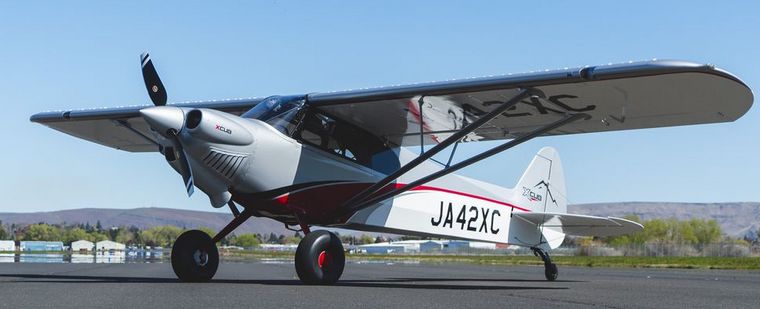 CubCrafters announced that its top-of-the-line aircraft, the XCub, has secured type certification from Transport Canada Civil Aviation (TCCA). The approval allows the company to begin deliveries of both land and seaplane versions of the aircraft to Canadian buyers immediately. A Type Certificate was also issued for the XCub by the Japan Civil Aviation Bureau (JCAB), and the first XCub delivery has already landed there. Photo © CubCrafters.

CubCrafters obtained FAA Type Certification for the XCub in June of 2016. Certification from the European Aviation Safety Agency (EASA) followed in April of this year, thereby clearing the way for XCub to enter into service on the European register. "XCub is finding an ever-larger audience in international markets," said Brad Damm, Vice President of Sales and Marketing at CubCrafters. "The increasing list of approvals for the XCub from international aviation authorities is an important part of our plan to expand the market reach of the CubCrafters product line. With delivery commitments for new XCubs now on five of seven continents, there is world-wide interest in the utility, safety, and best-in-class STOL performance that our aircraft offer."
"These approvals of the XCub Type Certificate are proof of exceptional effort and cooperation between TCCA, JCAB, FAA, and CubCrafters," Said Pat Horgan, President of CubCrafters. "The commitment from all stakeholders makes this a fine example of how the bilateral validation agreement between the U.S and international agencies should work. I'm extremely grateful to the FAA, TCCA, JCAB, and to my own team here at CubCrafters."
RACERS ANNOUNCED FOR THE 55th STIHL NATIONAL CHAMPIONSHIP AIR RACES


The Reno Air Racing Association (RARA) announced the highly-anticipated racing line-up for the 55th STIHL National Championship Air Races, scheduled September 12-16, 2018 at Reno-Stead Airport.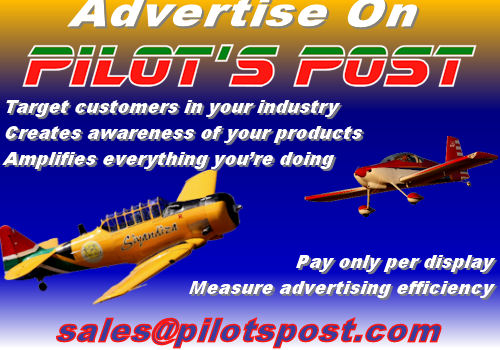 The event will feature six racing classes including Unlimited, Jet, Sport, T6, Formula One and Biplane, with speeds reaching over 500 miles per hour. Defending Gold champions returning this year include Rick Vandam flying American Spirit in the Jet Class, Jeff Lavelle flying Race 39 in the Sport Class, John Lohmar flying Radial Velocity in the T6 Class, Lowell Slatter flying Fraed Naught in the Formula One Class and Andrew Buehler flying Phantom in the Biplane Class.
Returning to Reno this year following long absences in the Unlimited Class are Brent Hisey flying Miss America, Mike Brown flying Goldfinger (formerly Risky Business) and Lady B, previously known as Bardahl Miss, will be flown by Michael Pfleger. Graeme Frew, flying Full Noise is returning to Reno for the second year in a row from New Zealand, and for the first time in decades a P63 Kingcobra will round the pylons at Reno.
"This is an exciting lineup of talented pilots flying beautiful planes, and we expect to see some close and competitive racing in all of the classes," said Tony Logoteta, RARA COO. "We are really looking forward to welcoming back some teams that haven't been to Reno in years and also seeing all of the members of this passionate racing community that follow our one-of-kind event."
Racing qualifications for all classes will start on Sunday, September 9th at 8:00 a.m. and end on Wednesday, September 12th. Racing will begin the afternoon of Wednesday, September 12th. Tickets are on sale for the 55th annual STIHL National Championship Air Races held September 12-16, 2018 at Reno Stead Airport. For more information, to purchase tickets or to volunteer, visit
http://www.airrace.org
The Reno Air Racing Association (RARA), a 501(c)(3), holds the National Championship Air Races every September just north of Reno. The Reno Air Races have become an institution for northern Nevada and aviation enthusiasts from around the world. Independent economic impact studies have shown that our event generates as much as $91.7 million annually for our local economy. The event features six racing classes, a large display of static aircraft and several military and civilian flight demonstrations.
BOEING T-X IS READY FOR TRAINING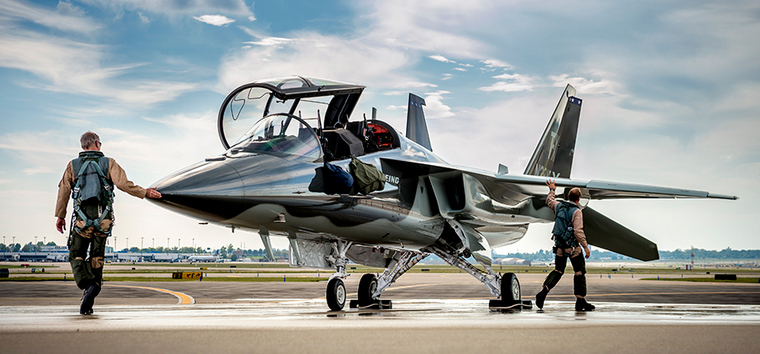 The U.S. Air Force will announce a winner in its T-X Advanced Pilot Training System competition this summer, and Boeing's T-X team is ready. Photo © Boeing.

"This is an exciting time," said Ted Torgerson, T-X senior director. "Only our (Boeing) T-X is built specifically for the U.S. Air Force. Our new, flexible design meets all requirements and can evolve as technologies, missions and training needs change."
Boeing designed, built and flew the first T-X in only 36 months. "We built a special culture here with T-X. Our team dedicated a lot of time and talent to it, and we have already accomplished incredible things. I'm proud to be a member of this team," added Torgerson.
Boeing's T-X team shares a common view of the program and each other.
"Collectively we've worked hard and have been dedicated to developing new techniques and shaping new ideas for the common goal of delivering a new T-X aircraft and ground-based training system that will help train the next generation of pilots," said Jim Robinson, T-X ground based training systems lead engineer.
A Boeing T-X win will support 17,000 U.S. jobs in 34 states.
ROSTEC PRESENTS A MODERNIZED NIGHT HUNTER HELICOPTER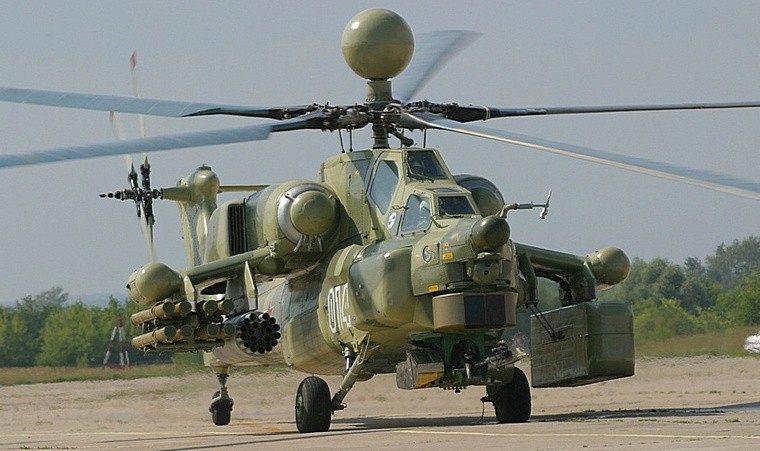 Russian Helicopters (part of Rostec State Corporation) has presented a new version of the Mi-28NE attack helicopter at the International Military-Technical Forum ARMY-2018 which is being held from August 21 through August 26 in Kubinka in the Moscow Region. The attack helicopter can interact with drones and operate them remotely. Photo © Russian Helicopters.

The modernized Mi-28NE's improvements are primarily related to armaments. The "Night Hunter" has the new Khrizantema-M anti-tank missile with a dual guidance system. Using this missile will increase the tank-type target engagement range to 10 km. The helicopter is also fitted with the modernized Ataka guided missiles with laser guidance. It can also use aerial bombs weighing up to 500 kg.
"Modernization involved engine power and blades, which improved aircraft performance in highland regions and in hot climates, increased the cruising speed of the machine and its capabilities in terms of advanced aerobatics. A larger tailplane improved the controllability of the helicopter. New armaments installed on the machine will increase its firepower, and the fact that the aircraft can be used in more fields will mean that it will be in greater demand on the market," said Anatoly Serdyukov, Industrial Director, Aviation Cluster of Rostec State Corporation.
In addition, the new Mi-28NE helicopter can interact with drones and operate them remotely, as it has special means of communication.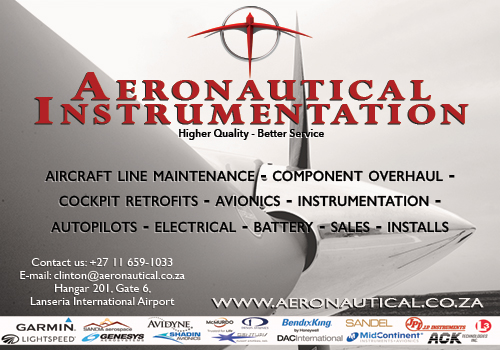 The Mi-28N attack helicopter (the export version is Mi-28NE) is designed for fire support of forward ground troops, motorized infantry and tanks. The "Night Hunter" helicopter has enhanced armour and greater combat survivability. It also has a complex of modern high-precision guided and unguided weapons.
The advantages of the helicopter include resistance to battle damage due to the use of the most modern materials and design solutions. The blades of the Mi-28N main rotor are made of composite materials, which mean that a flight can still be completed safely if they are hit by shells of 20 to 30 mm. The fuel system is designed in such a way that fuel can neither explode nor burn. The Mi-28N helicopter is one of the first Russian helicopters to be fitted with modern means of communication and digital avionics.
HIRATAGAKUEN STRENGTHENS JAPAN'S AEROMEDICAL OPERATIONS WITH AIRBUS FLEET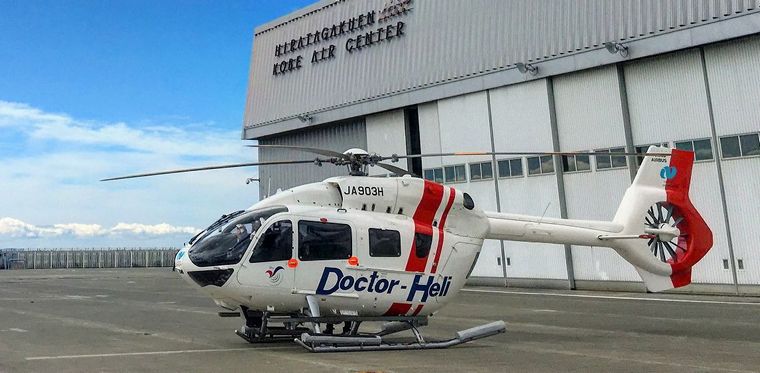 Tokyo, Kansai-based helicopter operator Hiaratagakuen has welcomed its second H145//BK117D-2, following the milestone delivery of its first unit in December 2017. Photo © Airbus Helicopters.


Currently operating 14 H135s and one H145//BK117D-2, this new H145//BK117D-2 will join Hiratagakuen's growing fleet to support emergency medical service (EMS) missions, and serves as a passenger and material transport. The first H145//BK117D-2 already entered service in June 2018 for aeromedical operations at the Nagasaki Medical Centre in Nagasaki Prefecture.
With Japan's full-scale deployment of air ambulances in 2001, EMS helicopters, otherwise known as 'Doctor Helicopters', have taken on more prominent roles in the country, enabling rapid evacuation of casualties from affected sites, and providing critical care without delay aboard medically equipped helicopters, while in transit to the medical facility. In 2010, the Kansai government implemented region-wide EMS support network and Hiratagakuen became its main operator of these life-saving missions. Today, there are over 50 helicopters supporting emergency medical missions in 42 prefectures across Japan.
Mitsuhiro Hirata, Vice President, Aviation Operation Division of Hiratagakuen said at the delivery ceremony: "Operating in a time-sensitive EMS environment where every second matters, it is important for us to be equipped with the right helicopters for these demanding aeromedical missions. We have been well supported by a strong Airbus fleet for nearly two decades, especially with the recent introduction of the H145//BK117D-2 helicopters into our operations. We are confident that the timely addition of the second H145 helicopter will augment our aeromedical operations, as we continue to perform life-saving missions safely in the country."
The H145//BK117D-2 is developed in co-operation with Kawasaki Heavy Industries to deliver excellent performance throughout the flight envelope. It comes with the state-of-the-art Helionix avionics suite and designed-in mission capability and flexibility, especially in high and hot operating conditions. With a large cabin, a compact airframe and powerful engines, the H145//BK117D-2 is the aircraft of choice for a variety of missions including EMS, air rescue, law enforcement and aerial work. More than 1,400 H145//BK117D-2 helicopters have been delivered worldwide, achieving close to 5 million flight hours.
LOCKHEED MARTIN BEGINS FINAL ASSEMBLY ON NASA'S ORION SPACESHIP THAT WILL TAKE ASTRONAUTS FURTHER THAN EVER BEFORE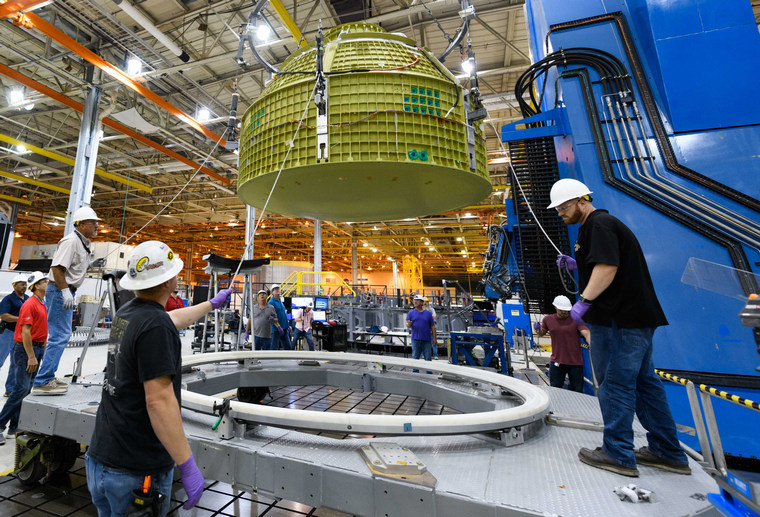 Technicians have completed construction on the spacecraft capsule structure that will return astronauts to the Moon, and have successfully shipped the capsule to Florida for final assembly into a full spacecraft. Photo © Lockheed.


The capsule structure, or pressure vessel, for NASA's Orion Exploration Mission-2 (EM-2) spacecraft was welded together over the last seven months by Lockheed Martin (NYSE: LMT) technicians and engineers at the NASA Michoud Assembly Facility near New Orleans.
Orion is the world's only exploration-class spaceship, and the EM-2 mission will be its first flight with astronauts on board, taking them farther into the solar system than ever before.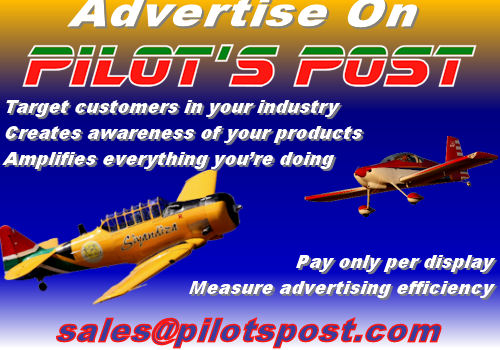 "It's great to see the EM-2 capsule arrive just as we are completing the final assembly of the EM-1 crew module," said Mike Hawes, Lockheed Martin vice president and program manager for Orion. "We've learned a lot building the previous pressure vessels and spacecraft and the EM-2 spacecraft will be the most capable, cost-effective and efficient one we've built."
Orion's pressure vessel is made from seven large, machined aluminium alloy pieces that are welded together to produce a strong, light-weight, air-tight capsule. It was designed specifically to withstand the harsh and demanding environment of deep space travel while keeping the crew safe and productive.
"We're all taking extra care with this build and assembly, knowing that this spaceship is going to take astronauts back to the Moon for the first time in four decades," said Matt Wallo, senior manager of Lockheed Martin Orion Production at Michoud. "It's amazing to think that, one day soon, the crew will watch the sun rise over the lunar horizon through the windows of this pressure vessel. We're all humbled and proud to be doing our part for the future of exploration."
The capsule was shipped over the road from New Orleans to the Kennedy Space Center, arriving on Friday, Aug. 24. Now in the Neil Armstrong Operations and Checkout Building, Lockheed Martin technicians will immediately start assembly and integration on the EM-2 crew module.

South Sudan, Pieri Airstrip: A Cessna 208B Grand Caravan sustained substantial damage after colliding with a cow on take-off from Pieri Airstrip in South Sudan. The nose section was crushed and the nose landing gear collapsed. The aircraft, had been involved in a wildlife strike incident seven years earlier when it it an antelope on landing.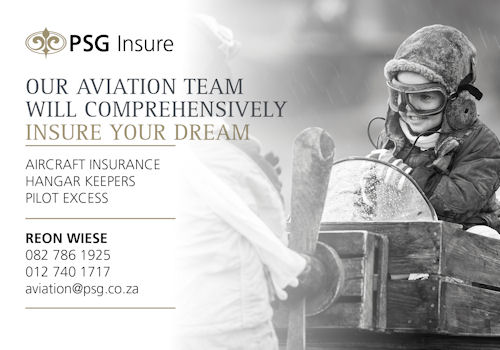 USA, Page Field Airport: An American Airlines Airbus A320-200 on a flight from Philadelphia,PA to Ft. Myers,FL was cleared for a visual approach to Ft. Myers' runway 06, reported the airport in sight and was handed off to tower. The aircraft instead lined up with runway 05 of nearby Page Field, about 3nm from Ft. Myers Airport, and descended to about 800 feet MSL. About one minute after being handed off to tower the crew announced they were going around. ATC at Myers then vectored them for the approach to runway 06, the aircraft performed a safe visual landing to Fort Myers' runway 06 on second approach about 6 minutes after the go around.
USA, Oklahoma City: A Boeing 737 operated by Southwest was on its way from Phoenix to Oklahoma City with 104 people on board with an engine on fire made an emergency landing at the Lubbock airport. The pilot reported engine vibration and air traffic control said flames could be seen coming out of the engine. Fortunately, the fire was extinguished and light smoke could be seen coming from the engine as the plane went to the gate.
Nepal, Kathmandu: Budget carrier flydubai confirmed that it had terminated a pilot after he was found under the influence of alcohol, and resulted in a flight delay of more than 10 hours. The flight was scheduled to fly from to Dubai when one of the crew members suspected that the pilot was under the influence of alcohol. The pilot was immediately tested and discovered to have a blood alcohol level above the legally acceptable level, and was therefore immediately deemed unfit to fly.
Ethiopia: near Mojo: A Ethiopian Air Force DHC-6 Twin Otter aircraft has crashed near Mojo in Ethiopia. All those on board, 15 members of the Ethiopian Defence Force and three civilians were killed.
Nepal, Kathmandu: A Yeti Airlines Jetstream 41 with 24 on-board suffered a runway excursion at Kathmandu-Tribhuvan Airport, Nepal. The nose landing gear collapsed as the aircraft came to a stop in the grass near taxiways D and E. Five of the passengers sustained minor injuries.
Afghanistan, Shaheen: A Mil Mi-8MTV helicopter operated by Valan International Cargo Charter chartered by the Afghanistan Army crashed during take-off from the Shaheen Corps headquarters in Afghanistan. A post-impact fire erupted. On board the helicopter were three Ukrainian crew members, four public order police soldiers, four army soldiers, and two national police soldiers. Twelve occupants died in the crash, two pilots and ten passengers died in the crash.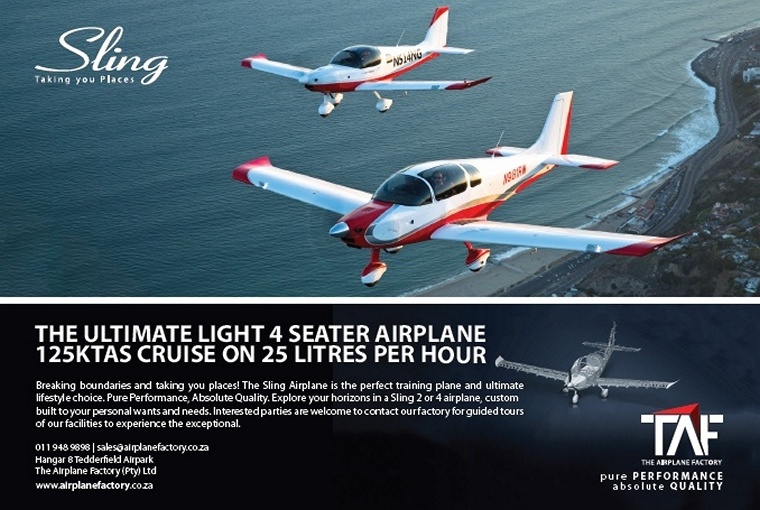 4 SEPTEMBER 1999

A B-2 Spirit bomber drops a bomb operationally for the first time.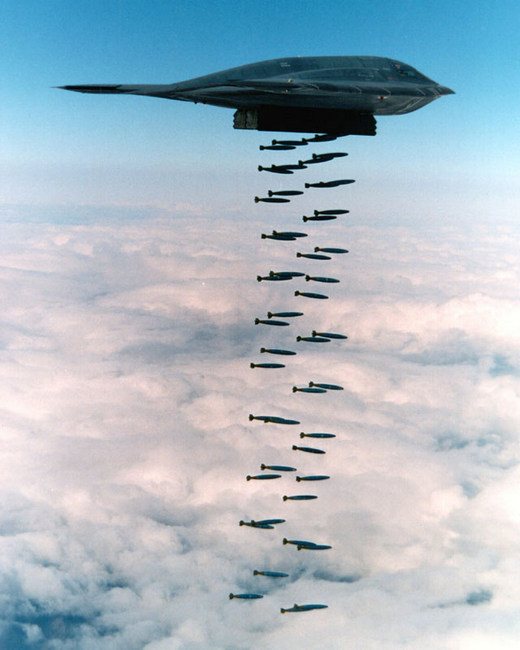 Photo USAF commons.wikimedia.org The Northrop (later Northrop Grumman) B-2 Spirit, also known as the Stealth Bomber, a flying wing design with a crew of two, is an American heavy penetration strategic bomber, featuring low observable stealth technology designed for penetrating dense anti-aircraft defences.
The bomber can deploy both conventional and thermonuclear weapons, such as eighty 500 lb (230 kg)-class (Mk 82) JDAM Global Positioning System-guided bombs, or sixteen 2,400 lb (1,100 kg) B83 nuclear bombs. The B-2 is the only acknowledged aircraft that can carry large air-to-surface standoff weapons in a stealth configuration.
The B-2 was first publicly displayed on 22 November 1988 at United States Air Force Plant 42 in Palmdale, California, where it was assembled. This viewing was heavily restricted, and guests were not allowed to see the rear of the B-2.
The B-2's combat debut was in 1999, during the Kosovo War. It was responsible for destroying 33% of selected Serbian bombing targets in the first eight weeks of U.S. involvement in the War. During this war, six B-2s flew non-stop to Kosovo from their home base in Missouri and back, totalling 30 hours. Although the bombers accounted 50 sorties out of a total of 34,000 NATO sorties, they dropped 11 percent of all bombs.