On Saturday 23 February members of Chapter 322 of the Experimental Aircraft Association flew to Brits airfield for one of their regular visits to support, learn from and in general, just have fun at a new or ongoing built or restoration project.
EAA Members and Brits Club members posing in front of Arjan's Wilga.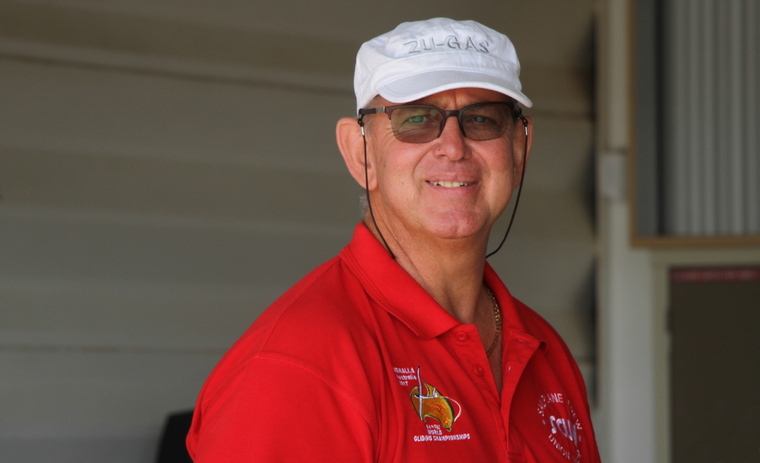 Arjan Schaap

This time it was to visit the restoration project of Arjan Schaap's newly acquired PZL Wilga. I was fortunate to get a lift in Nico Brandt's immaculate SA Planes Safari and we left Tedderfield just after 0700 and being early did some sightseeing on the way to Brits.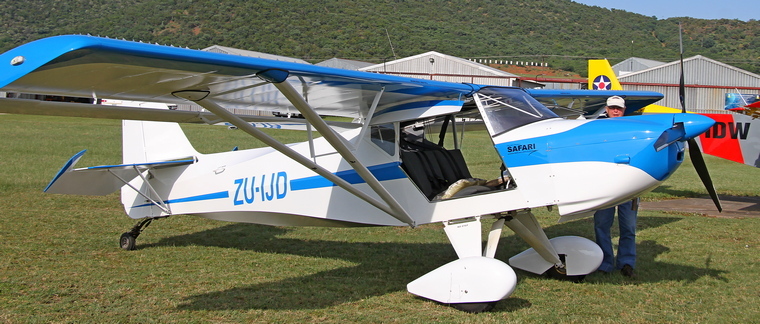 Nico Brandt's immaculate SA Planes Safari at Brits.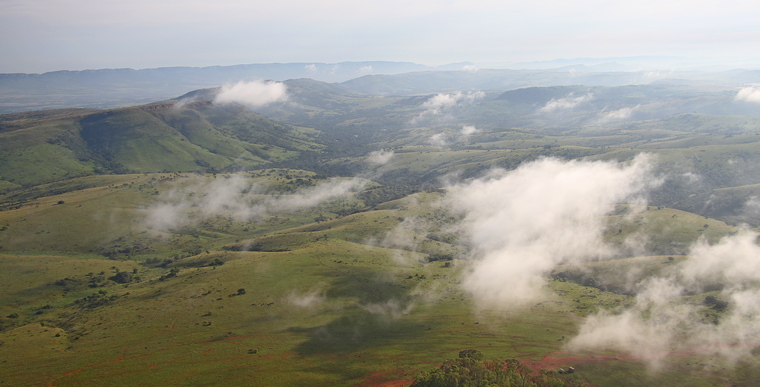 The air was as smooth as silk and the early morning mist was just lifting as we approached Harties.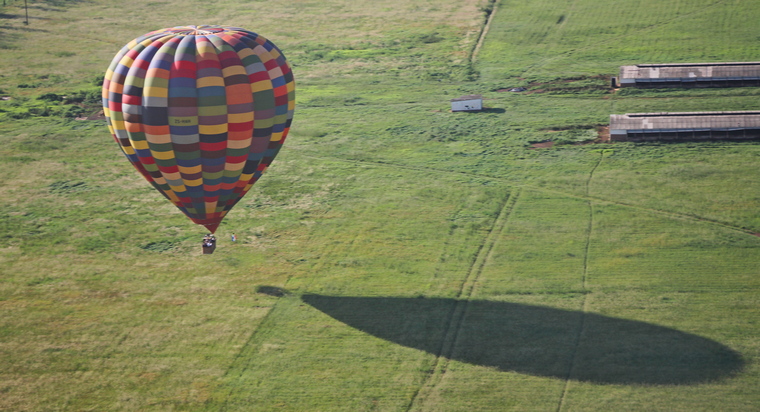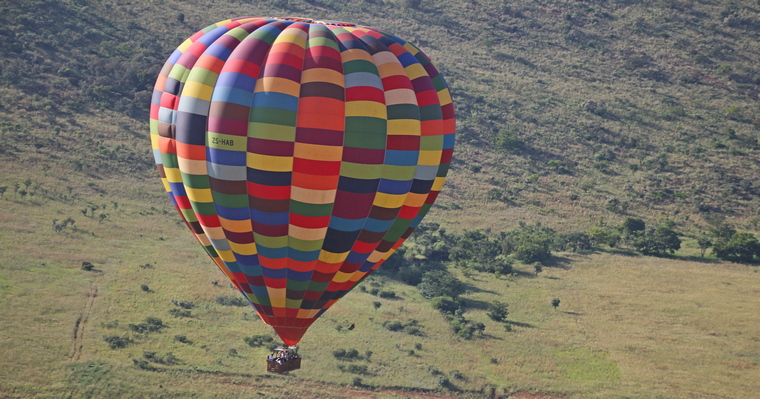 Bill Harrops's balloons were coming to the end of their flights that had started an hour earlier.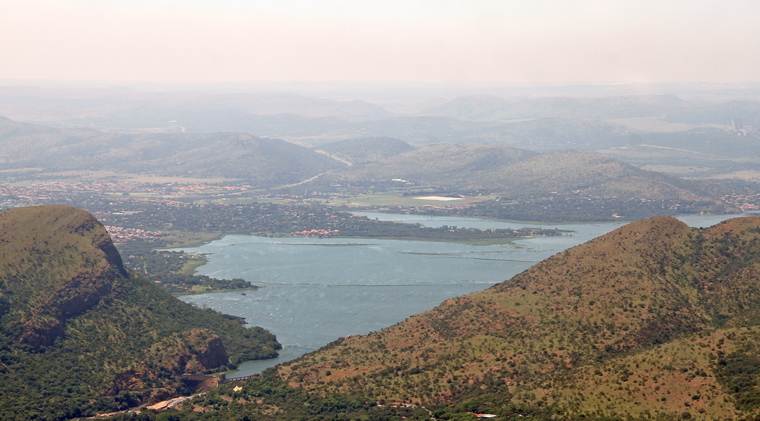 The dam wall on our left we crossed the ridge with Brits Airfield in the distance on the nose of the Safari.

Manufactured by the Polish company PZL Warszawa-Okecie, the prototype of the initial Wilga Mark 1 variant was first flown on 24 April 1962 powered by the PZL WN-6RB 220 hp (160 kW) horizontally-opposed engine.
The Wilga was designed as a short-take-off-and-landing (STOL) for robust use in sports and civil aviation with a strong emphasis on glider-towing and parachute training. In a production run lasting forty-two years which started in 1962, the final Wilga left the factory floor only in 2006. More than 1,000 of all types were built and the Wilga has become one of the most manufactured aircraft to come from Poland.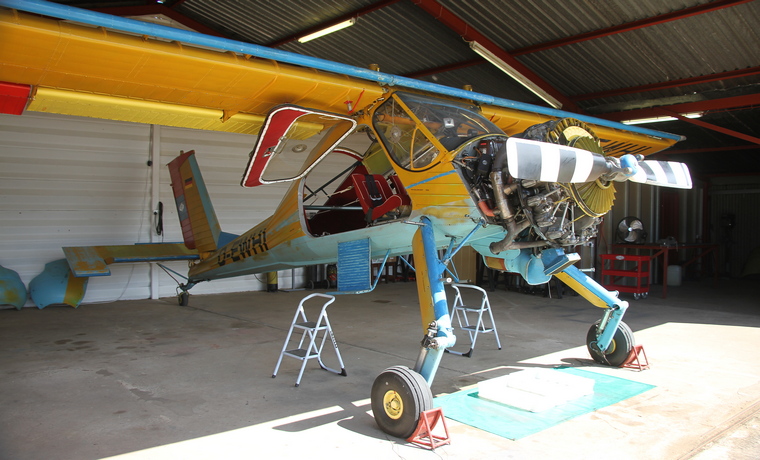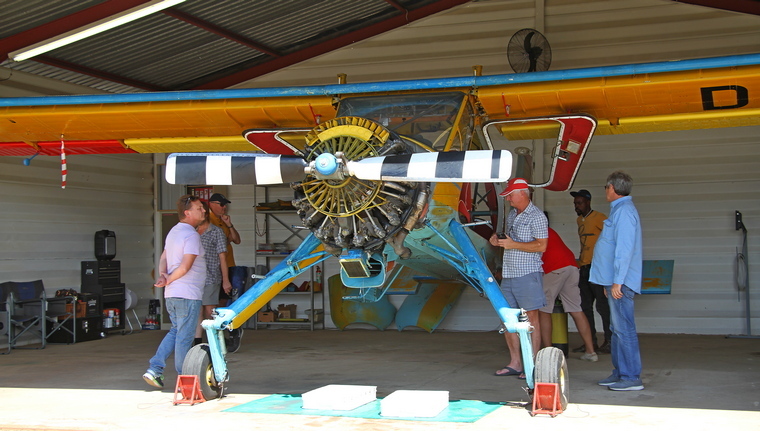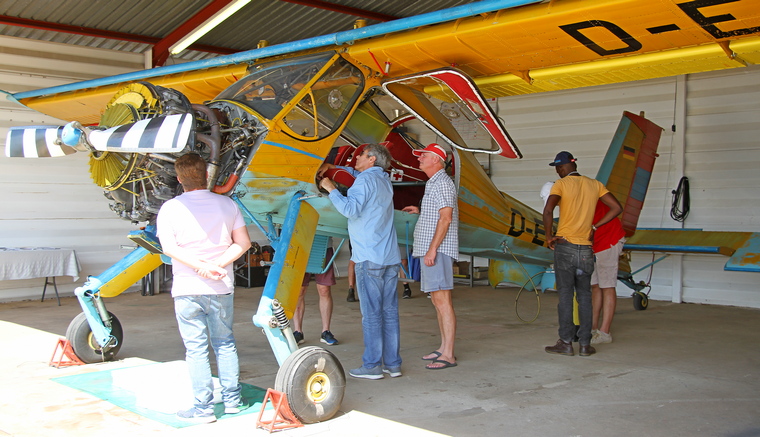 Lots of admirers, lots of question that Arjan answered with a smile.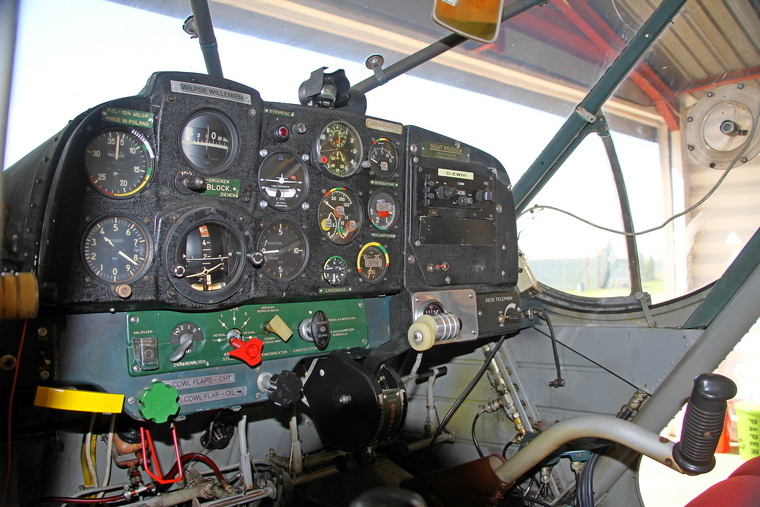 The office


Arjan's Pzl 35 Wilga was imported about ten years ago by Peter Eigh. Peter had a vision of starting a glider museum and since the Wilga was a very popular glider tug he brought to be part of the history of gliding. Medical reasons prevented Peter from restoring her and for years she was stored in a container at Tedderfield.
The day Peter decided to sell her, Arjan was busy with the funeral arrangements for Ronald and Don Berry offered to go and have a look. Arjan, a well-known glider pilot himself took the plunge and bought her.
"I payed for it but not having seen it myself it was like buying a lucky packet. While unpacking I realised that it was a bigger venture than I anticipated so I decided to cancel Christmas holidays and tackled it as a full time project. I normally started at 06h00 and would work until 12h00 then go home for an hour and work until 17h00. Lizelle would join me at 17h00 or 18h00 and together we would work until 21h00 or 22h00." Arjan said.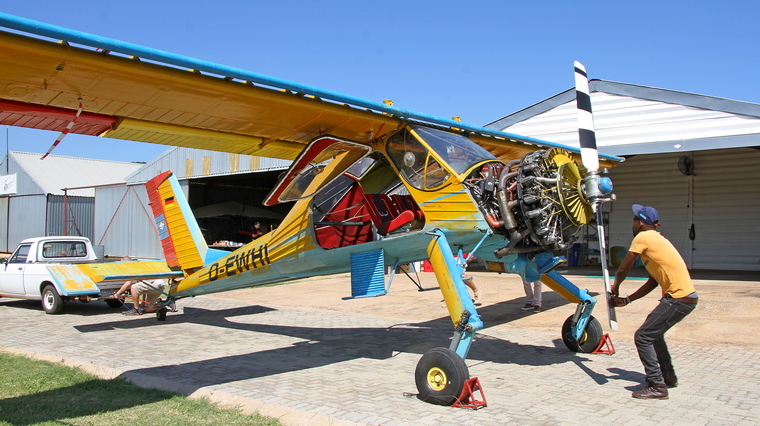 An essential radial exercise, getting the pooled oil out of the lower cylinders.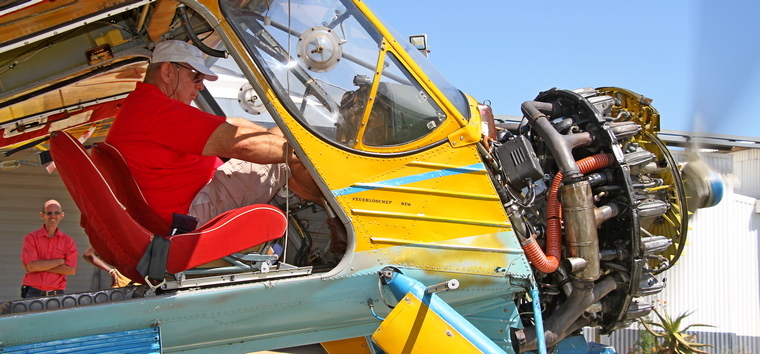 Arjan in the cockpit.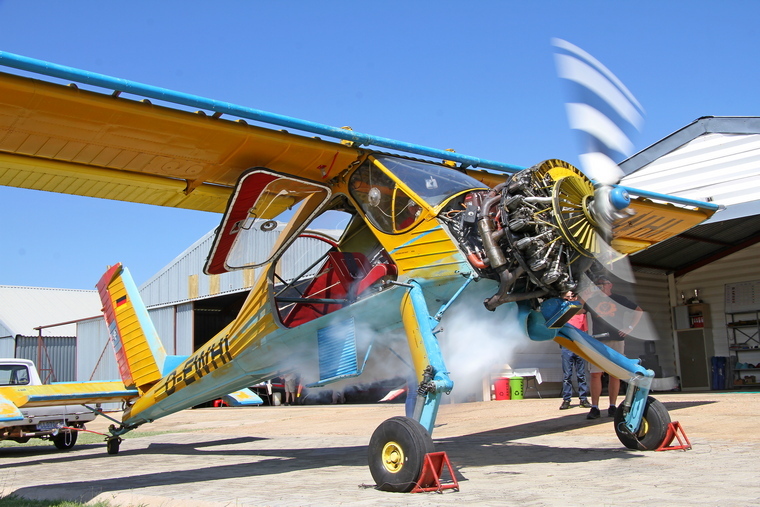 Start!!!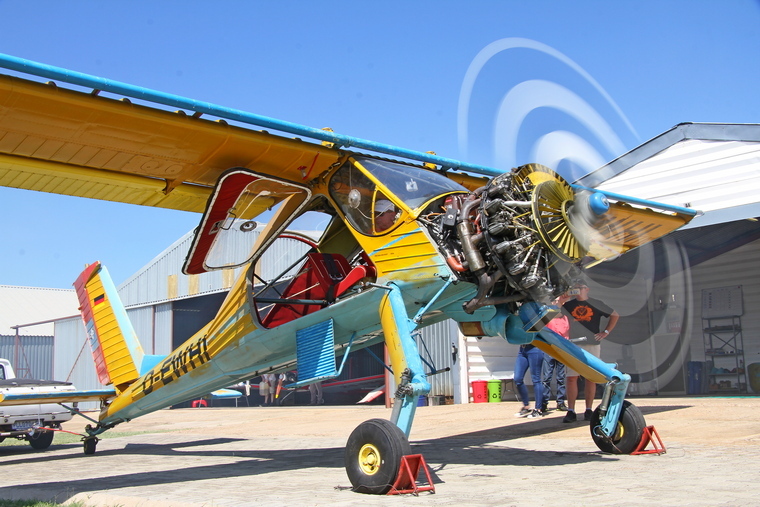 Ticking like a clock!


Fifty-two days later the engine was started for the first time. In that time every she was completely stripped and every part inspected.
The paperwork is currently with the CAA and Arjan is hopeful that she will soon be taking to the sky.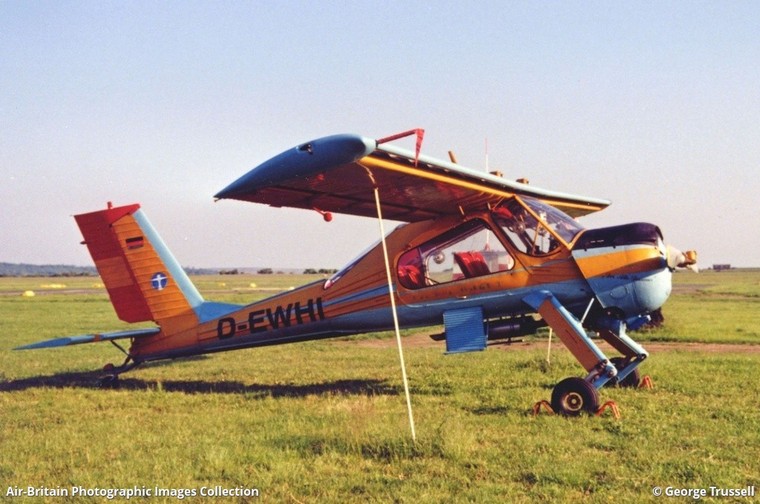 D-EWHI at Magdeburg Germany. Photo © George Trussell