THIS WEEK IN MIDWEEK UPDATE

Plan Your Weekend……..Forthcoming Events…….Aviation News

Worldwide Incidents and Accidents……This Week in Aviation History




13: Uitenhage Festival. Contact Lourens Kruger e-mail:
lmk@telkomsa.net
cell: 082 320 2615
4-14: Stars of Sandstone Ficksburg, Eastern Free State. Contact
www.starsofsandstone.com
10-13 April: AERO Friedrichshafen, Germany Global show for General Aviation. Contact Stephan E-mail:
stephan.fischer@messe-fn.de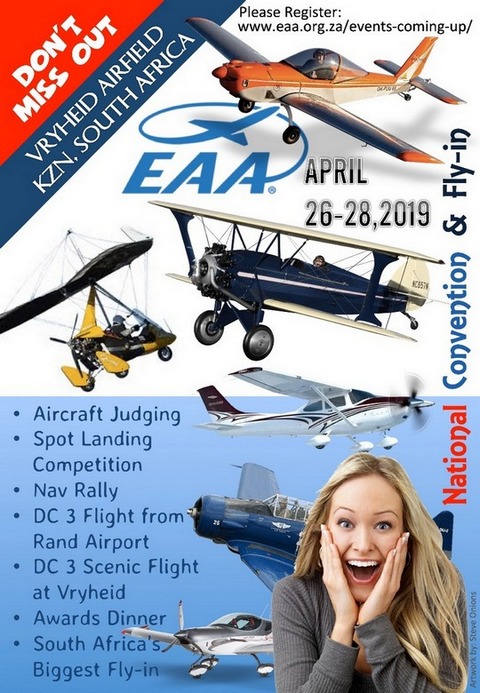 19: Witbank Aeronautical Association fly-in Easter breakfast. Contact Robert Clark for more information.
Comms@flywaa.co.za
20: Rand Airport Easter Fly-in and SAPFA Easter Adventure Rally. Contact Rob Jonkers 082 804 7032
rob@aerosud.co.za
or Carolle Olivier 011 827 8884
events.randairport@gmail.com
23: Aeroclub AGM. EAA Auditorium Rand Airport. Contact
office@aeroclub.org.za
Website
www.aeroclub.org.za
26-28: EAA National Convention Vryheid KZN. Contact Marie Reddy 083 259 7691 Register at:
www.eaa.org.za/events-comin-up/
27: SAPFA EAA Convention Adventure Rally - Vryheid. Contact Rob Jonkers cell: 082 804 7032 e-mail:
rob@aerosud.co.za
27 & 28: SAC Judges Trophy venue TBA. Contact Annie Boon e-mail:
chunge@mweb.co.za


1: EAA Chapter 322 meeting. Dicky Fritz Moth Hall Edenvale. Contact:
ronellathome@telkomsa.net
1: Military Festival Voortrekker Monument.
2-5: SAPFA President's Trophy Air Race - Saldanha Airfield. Contact Rob Jonkers 082 804 7032 e-mail:
chairman@sapfa.co.za
. Website:
www.sapfa.co.za
e-mail:
Race@sapfa.org.za
4: SAAF Museum Air Show at AFB Zwartkops. Contact Officer Commanding e-mail:
oc@saafmuseum.org.za
Tel: 012 351 2290
MIGHT POSSIABLY BE POSPONED


11-12: NAC Bush Weekend at Letsatsi Game Reserve. Deon 082 458 5719, Deneys 082 891 4354 or JP 083 625 4804.
10 & 11: Lowveld Air Show at Nelspruit airport. Contact Monica Fourie Tel: 083 619 3597 e-mail:
monica.fourie@kishugu.com
10-12: Battlefields Fly-in. Contact Dave O'Halloran e-mail:
gm@battlefiedslodge.co.za
14-17: NAMPO Agricultural Trade Show near Bothaville, Free State. Contact Wim Venter Tel: 086 004 7246 e-mail:
Wim@grainsa.co.za
18: SAPFA Sheila Taylor Fun Rally - Krugersdorp Airfield. Contact Frank Eckard cell: 083 269 1516 e-mail:
frank.eckard@mweb.co.za
19 & 20: SAC Free State Regionals at Tempe Airport. Contact Annie Boon e-mail:
chunge@mweb.co.za
25: Botswana International Air Show Matsieng Aerodrome (FBMA). Contact Hentie de Wet e-mail:
hentie@dwddrilling.com
26: Springs Airfield MU Fly in. Contact Fanie 083 789 5507 or Gerhard 082 771 3329.


1: Newcastle Airshow. Contact Johan Pieters
johan@champ.co.za
082 923 0078
1: Klipriver Breakfast Fly-in. Contact Freddie 083 442 5683
8: Bethlehem Speed Rally - Bethlehem Airfield - Contact Jonty Esser e-mail:
jonty@promptroofing.co.za
cell: 082 855 9435
10: World Precision Flying Championships - Castellon Spain - Contact Hans Schwebel e-mail:
hans.s@britsgranite.co.za
cell: 082 656 3005
12-15: Zimbabwe Air Rally. Mel Cooper cell: + 263 773 218426 e-mail:
zimairrally@gmail.com
17-23: 53rd Paris Air Show. Contact E-mail: expo2019@siae.fr Website:
www.siae.fr
22: SAPFA Vintage Rally - Krugersdorp Airfield
22: Mafikeng Airshow. Contact Reliable Mofokeng e-mail:
reliablemofakeng@gmail.com
cell: 073 837 0162
22: Reefsteamers train, plane and vintage car event from Krugersdorp to Magalies. Contact Ian Morrison e-mail:
imorison@worldonline.co.za
23-28: South African Hot Air Balloon Championships. Bill Harrops, Skeerpoort North West Province. Contact Richard Bovell e-mail:
chairman@bafsa.co.za
27-30: SAC National Championships Malelane airfield. Contact Annie Boon e-mail:
chunge@mweb.co.za




The Aviation Radio Show; get all your questions answered in one place. To listen to a recording of the live broadcast click on the link:
www.debela.co.za/aviation-radio-show






LANCAIR'S NEW 2-SEAT BARRACUDA DISPLAYED AT
SUN 'N' FUN 2019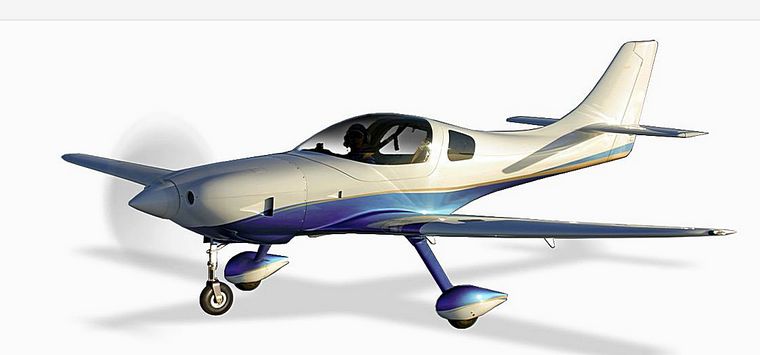 The latest aircraft innovation from Lancair is the Barracuda - a 2-seat "little brother" to the ground breaking Mako. The first Barracuda, N380L, built by first-time Lancair builder Wade Marcantonio, is now on display at Lancair's Sun N Fun exhibit #MD-23B. Photo © Lancair


"Establishing a new standard for value, Barracuda offers high performance, operational economy and Lancair's trademark aerodynamic style in a cost-effective package for two. We've taken the Lancair's design legacy and the best features of the Mako and created an entry-level Lancair for the pilot who wants maximum performance with a minimum investment of build time and budget. We're expecting Barracuda to be a new leader in the 2-seater performance market." Said Lancair President Conrad Huffstutler.
Providing exceptional value in a 2-place composite aircraft, Barracuda's sleek design has been developed from the classic Lancair Legacy. The innovative 'auto-retracting' nose gear from the Mako adds 10-12 knots to the aircraft's cruise speed by 'cleaning up' the turbulent slipstream behind the propeller. The nose gear is operated by a fully automatic retraction/extension system that requires no action by the pilot. Numerous options will be available to customize the aircraft to the owner's budget and mission needs.
Inside the cabin, the Barracuda offers a capable and affordable avionics package, typically based on the popular Garmin G3X Touch and GTN-750 components. Barracuda will feature a wide range of options, such as a Carbon build, EFII, Starflight mods and other engines. Other options include freon air conditioning, full de-ice protection and more.
With the standard Lycoming IO-390 4-cylinder engine putting out 210 hp, Barracuda offers highly competitive performance and excellent handling throughout the flight envelope. Cruise speed of over 200 mph and fuel consumption of 10 to 12 gph are expected, along with excellent climb rate, range and useful load. With the "speed wing" option and 310 horsepower Continental IO-550-N power plant, the aircraft cruises at over 220 knots at 14-16 gph. Barracuda pricing starts around $175,000 for a complete kit, including airframe, engine, propeller and avionics.
Lancair's renowned Builder Assist Program is available to help buyers rapidly advance their aircraft to completion. Conducted at our Uvalde, TX factory, the program allows new owners to completely close out critical airframe structures, providing fixtures, supplies and one-on-one training and support. Lancair's basic 2 week Builder Assistance program is included with every sale. A fully completed "Fly-Away" aircraft program is also available for an additional cost.



10 YEARS OF CARBON CUB INNOVATION

CubCrafters will celebrate the 10-year anniversary of the Carbon Cub, the company's most popular airframe series, during 2019. Milestones from the Carbon Cub history will be commemorated throughout the year and will culminate in an open-invitation fly-in & reception in October, dubbed Cubfest 2019, at the company's factory headquarters in Yakima, Washington.
The original Carbon Cub SS, first sold in 2009 as a Light Sport Aircraft (LSA), was known for its jaw-dropping performance resulting from an all-new lightweight design incorporating a 180 horsepower engine under the cowl. The model has proven so desirable that the SS became the best-selling LSA in America, and is now the benchmark by which other STOL aircraft are judged.
From the time of its launch, the Carbon Cub was a lightning rod for controversy. "The industry, the media, and even the FAA told us all that an LSA could produce no more than 100 horsepower and fly at a maximum speed of 120 miles per hour", says Jim Richmond, CubCrafters Founder & CEO. "I didn't see those limitations when I read the rule, and I knew that we could use a much more powerful engine and qualify for LSA". Carbon Cub LSAs were thus equipped with the newly developed CC340 powerplant, producing 180 horsepower.
That sort of independent thinking has inspired CubCrafters' continued advancement of the Carbon Cub product line, now in its 3rd generation. But the prevalent theme has remained "less weight, more power" since inception. "The rapid development cycle at CubCrafters is ambitious compared to many GA manufacturers", comments Pat Horgan, President & COO of CubCrafters. "The Carbon Cub now has more thrust, carries heavier loads, and gets there more quickly. The newest Experimental Carbon Cubs, equipped with constant speed props and more powerful engines, produce higher thrust-to-weight ratios than any airplane in their class. The aircraft is now offered in six different versions that allow more pilots than ever to build or fly the dream Carbon Cub that perfectly fits their adventure".
Celebrating a full decade of Carbon Cub adventures, Cubfest 2019 will be hosted by CubCrafters from October 11th through 13th, 2019 at McAllister Field Airport (KYKM) in Yakima, Washington. All are welcome and full program details will be announced prior to the event. Pilots, tailwheel enthusiasts, and anyone who loves aviation is encouraged to mark their calendar.



PIPER INTRODUCES THE NEW PILOT 100 AND PILOT 100i TRAINER AIRCRAFT.




Piper Aircraft announced two new value priced additions to its trainer-class line, the Piper Pilot 100 and Pilot 100i. These new products enter the trainer segment at a competitive price point of $259,000 VFR equipped and offer the same rugged durability and functionality as its stablemate, the Archer TX. Photo © Piper.


The need for a new trainer aircraft at a price point that could support the growing demand for professionally trained pilots was identified following extensive research and the rapid expansion of trainer sales. To achieve optimal acquisition and operating costs and economics, Piper focused on proactive planning and collaboration with several key vendors. As a result, the Pilot 100 series features several new components like the Continental Prime IO-370-D3A engine, as well as Garmin G3X Touch Certified avionics in a standard two pilot interior configuration. The Pilot 100"i" adds an IFR capable upgrade package that includes the, Garmin G3X Touch, GFC500 autopilot, the new GNX 375 and is priced at $285,000 dollars Both aircraft will be available in limited quantities beginning in 2020.
"With the unprecedented demand for professional pilots, our team worked closely with several key suppliers to deliver an aggressively priced, proven trainer that offers the advanced systems and performance that flight schools and airline programs of all sizes desire," said Piper President and CEO, Simon Caldecott. "We are excited to add the Pilot 100 series to our training product line at a price point that provides optimal economics for all operators."
The new Piper Pilot 100 / 100i rounds off Piper's portfolio of training aircraft products. With five model series (Pilot 100, Archer TX, Archer DX, Arrow, and Seminole) the company offers the widest range of training aircraft of any aircraft manufacturer, and meets all the individual needs of its training operators and customers. The sales figures amply demonstrate how well Piper's training class of products are received by the industry: Since 2014, sales of the single engine Piper Archer have grown more than 93%. For 2018, sales of the robust single engine Archer grew by nearly 50% YOY, while twin engine Seminole deliveries rose 117%.
About the Piper Pilot 100 / 100i
The Piper Pilot 100/100i provides flight schools with professional training aircraft that offer a value proposition which translates into lower operating costs that can result in lower priced initial training courses. Standard instrumentation includes the Garmin G3X system, which offers all the advantages of a glass cockpit without the costs. The Pilot 100/100i is powered by the 180hp Continental Prime IO-370-D3A which offers 128 ktas / 237 km/h max cruise speed and 522 nm range with 45 minute reserve. The Pilot 100's interior is simple, yet functional and was specially crafted to withstand the of rigors flight training.



DAHER'S ENHANCED TBM 910 MAKES ITS WORLD DEBUT AT SUN 'N FUN


Daher unveiled the latest definition of its TBM 910 single-engine very fast turboprop aircraft, debuting the Model Year 2019 version at Florida's SUN 'n FUN International Fly-in and Expo. The Model Year 2019 version benefits from increased protection for operational safety, along with new style features in the cabin. Photo © Daher

In a new step aligned with Daher's TBM e-copilot® strategy of introducing increased functionality for operational safety improvements on the TBM product line, the TBM 910 has an automatic icing detection system that provides automated protection while keeping the pilot fully in the loop.
When icing or ice accretion is detected by an externally-mounted sensor - and if the pilot does not take action - the automatic icing detection system will activate de-icing devices such as the airframe, windshield, propeller and the engine's particle separator. An amber CAS (Crew Alerting System) message is displayed by the avionics, advising the pilot to clear the automatic activation and revert to the manual control mode.
"This added protection - which also is incorporated on the recently-unveiled TBM 940 - is part of our constant drive to use intelligent functionality in further improving safety and operability, and are firsts for production aircraft in the TBM's category," said Nicolas Chabbert, Senior Vice President of the Daher Airplane Business Unit. "These new standards redefine the ultimate private aircraft: user-friendly, safe and efficient for both pilots and passengers."
As the entry-level member in Daher's TBM product line, the TBM 910's 2019 definition also includes G1000 NXi avionics suite features that are incorporated in the high-end G3000 advanced flight deck of the TBM 930 and the TBM 940. They are: Surface Watch™, which helps the pilot maintain enhanced situational awareness in the airport environment; Baro VNAV, allowing approaches with vertical guidance when Wide Area Augmentation System navigation is not available; and visual approach assistance for the TBM pilot in performing visual approaches on non-controlled airports with vertical guidance.
In the TBM 910's cabin, Daher has incorporated ergonomic and style upgrades changes for 2019 that range from redesigned seats, additional thermal insulation for the cabin sidewalls and a new central shelf with side storage to an additional 115V electrical outlet at the right rear seat panel, and USB ports (bringing the overall total of USB ports to six for passengers and three for the pilots).

ICELANDIC COAST GUARD UPGRADES TO AIRBUS H225 RESCUE HELICOPTERS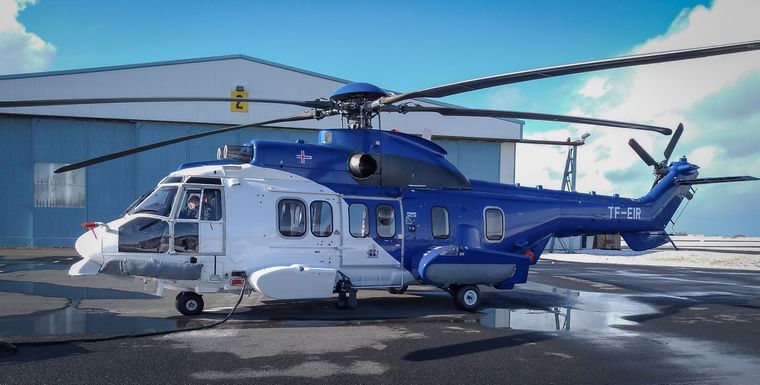 The aircraft are replacing two of the ICG's three existing Airbus AS332L1 Super Pumas, the first of which entered service in 1995. They are being leased from Norwegian helicopter lessor Knut Axel Ugland Holding AS and will both be in service by the end of April 2019. The ICG plans to purchase permanent replacements for all three aircraft in its fleet by 2022. Photo © Airbus


Airbus Helicopters is providing pilot and technician training on key features of the H225 and ongoing maintenance and support under an HCare Smart Parts by the Hour contract.
The 11-tonne category, twin-engine H225 is the latest member of Airbus Helicopters' Super Puma family with more powerful engines providing a smoother ride and enhanced performance compared to the AS332L1.
Equipped with state-of-the-art electronic instruments and a 4-axis autopilot system, the H225 offers outstanding endurance and fast cruise speed, and can be fitted with a wide range of SAR equipment. Operated by two pilots, it can be configured with up to 18 seats or six stretchers.
The H225 and military H225M are benchmarks in SAR and combat SAR and are operated by 20 nations worldwide.
Commander S.G. Sindri Steingrimsson, Director Flight Operations at the ICG said: "The experience with our current fleet of Super Pumas has been excellent through the years. Overall they have done a fantastic job for us here at the Icelandic Coast Guard, in some of the most challenging conditions for aircraft SAR operations in the world. We fully expect that the new Super Pumas will add great value to the safety and security of our operations, increasing capability and reliability while at the same time modernising our technological standards to meet current needs."


PIPER AIRCRAFT RECEIVES ANOTHER RECORD-BREAKING FLEET CONTRACT



Piper Aircraft announced that L3 Commercial Aviation has placed an order for up to 240 new Piper aircraft options to expand and modernize its aircraft training fleet across its Airline Academy pilot training sites. The new fleet will support the growing demand for its cadet pilot programs in light of the global shortage of pilots. This is the largest civilian fleet order received in company history and comes on the heels of a similar deal announced in 2018 for 152 aircraft from Fanmei Aviation Technologies. Photo © Piper

The aircraft on order will be equipped with the latest technology used on commercial jets, providing the perfect training environment for pilots of the future as they prepare for their goal of joining a commercial airline. As part of the contract, the first 26 aircraft will be delivered in 2019 from April onwards. The order includes 19 single-engine Piper Archers and seven twin-engine Piper Seminoles.
"Many cadets tell us that the first time they take to the skies is one of the most exhilarating and important moments within their training journey. That's why we are continuously exploring ways to improve both the quality and capacity of our training facilities," said Geoff van Klaveren, Vice President of Airline Academy, which is part of L3 Commercial Aviation. "This significant investment in expanding and modernizing our fleet with these brand-new aircraft will help us in our aspiration to provide the highest-quality training while meeting the increasing international demand for new pilots from our airline customers."
"We are delighted to sign this long-term agreement with L3, knowing that trusted Piper trainer aircraft will once again launch thousands of aspiring pilots' careers around the world," said Simon Caldecott, CEO and President of Piper Aircraft. "Our advanced training aircraft are the ideal classrooms for cadets to learn and first experience the unique joy of flying."
The new aircraft will be based at L3's Airline Academies in Florida, U.S.; Ponte de Sor, Portugal; and in the U.K. The deal represents a significant investment in L3's infrastructure and training capacity throughout its international footprint.



SEAN D. TUCKER, JESSY PANZER JOIN FORCES IN TEAM ORACLE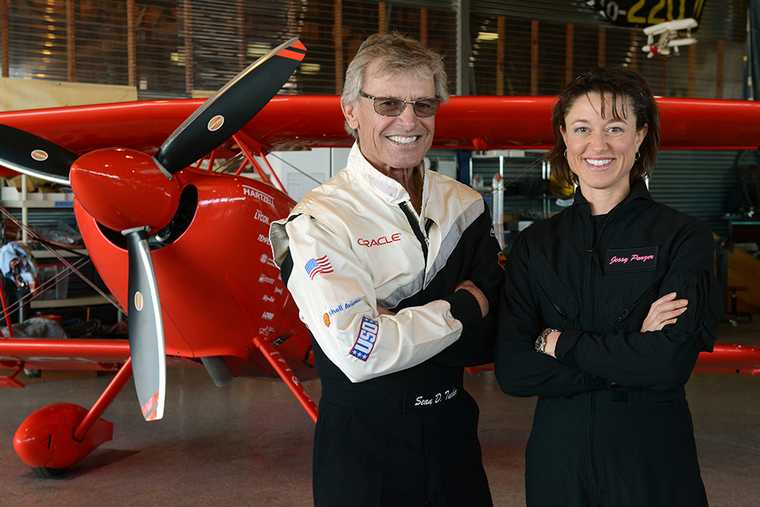 Young Eagles Co-Chairman Sean D. Tucker and Team Oracle this week announced that Jessy Panzer is joining the air show formation act that is debuting this year at air shows throughout the country, including EAA AirVenture Oshkosh 2019. The full list of appearances is available at www.TeamOracle.com . Photo © AirVenture

"Jessy is as reverent to the demands, the art form, and the discipline required for aerobatic flight as anyone else I've seen," Tucker said. "I'm thrilled to fly with Jessy and share the magic of flight as a team with millions of fans this year. This season is truly one fans won't want to miss. It will be a farewell to the Oracle Challenger III before it heads to the National Air and Space Museum for the 'We All Fly' gallery opening in 2021, plus it's an awe-inspiring debut as a team. We've been working with coach and master of flight Bill Stein to put together a one-of-a-kind performance."
Panzer is a graduate of Embry-Riddle Aeronautical University and a certified flight instructor in airplanes, rotorcraft, and seaplanes. She began flying aerobatics in 2000 and in 2012 joined the U.S. Advanced Aerobatic Team. She flew her first air show in Fairmont, Nebraska, the site for the 2003 Nebraska State Fly-In. In 2004, she qualified in the Formula One Class to race at the Reno National Championship Air Races. Panzer's path first crossed with Tucker and Stein in 2005 when she was invited to be mentored by the two along with Wayne Handley on the Stars of Tomorrow Aerobatic Flight Team. Panzer will fly the Oracle Extra 300L alongside Sean D. Tucker's Oracle Challenger III.
"When I'm flying aerobatics, I am in tune with the universe," Panzer said. "It's an honour to fly aerobatics and I am so humbled to fly alongside and under the mentorship of Sean Tucker. He's been an inspiration to me ever since I began my career in flying."
The Team Oracle Performance begins in close formation action with Panzer flying the Oracle Extra 300L off the wing of Tucker's Oracle Challenger III. Then the chase ensues with a loop and a clover down split into opposing solos. Tucker, in front, thrills the audience with signature manoeuvres such as the centrifuge, an inside-outside loop, Tucker upper, and snap and torque rolls. Simultaneously dancing in the sky, Panzer delights with the hammerhead, avalanche, Immelmann, and other breath-taking manoeuvres. The team then re-joins in a torque circle for some close formation work before a charming speedo heart departure.


China, Wuhan Tianhe International Airport: A passenger of a flight in northwest China was detained by police after throwing three coins at a plane for good luck as he was boarding a flight. CCTV footage of the incident shows the man dropping the coins through a gap between the plane and jet bridge just before walking onto the flight. Three 1 yuan coins were found on the ground near the engine. Airport security alerted staff of the flight and the man was taken off the plane and questioned. The man was reportedly detained for 10 days for endangering the safety of the 101 passengers on board. This is not the first time a passenger has gotten in trouble for throwing coins at a plane's engine for good luck. In February, a man caused $21,000 in damage and caused a delay to his flight after throwing two one yuan coins at the engine of a Lucky Air plane.
Canada, Ottawa: An Air Canada Airbus A321-200 on a flight from Vancouver to Ottawa with 170 passengers and 6 crew on board was on final approach when the aircraft flew through a flock of birds and suffered multiple impacts causing the number #1 engine to flame out and fail. The crew declared Mayday and continued for a safe landing but became disabled on the runway due to the failure of the hydraulic system.
Canada, Toronto: A United Airbus A320-200 on a flight from Toronto to Denver, (USA) with 71 passengers and 5 crew on board was in the initial climb out from Toronto when the crew was unable to control the thrust on the left hand engine. The crew worked the related checklists, shut the engine down and returned to Toronto for a safe landing about 14 minutes after departure.


8 APRIL 1959

The Italian World War I ace and famed seaplane racing pilot Mario de Bernardi is performing aerobatics in a light plane over a Rome airport when he begins to experience a heart attack.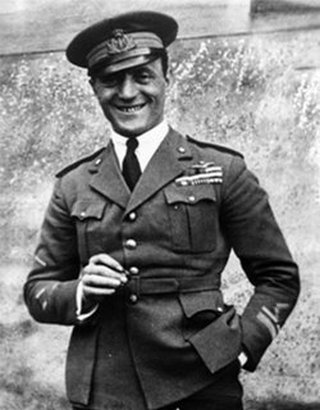 De Bernardi was born on 1 July 1893 in Venosa, Italy. In 1911, at the age of 18, he served in the Italian armed forces during the Italo-Turkish War where he witnessed the first military use of airplanes in combat. He returned to Italy resolved to become a pilot, and he received his pilot's license in 1914.
After World War I, de Bernardi began racing seaplanes in the international races being held at the time. Perhaps his greatest success in these races came on 13 November 1926, when then-Major de Bernardi, representing Italy, won the Schneider Trophy race at Hampton Roads, Virginia, in the United States. He completed the course in a Macchi M.39 with an average speed of 396.698 kilometres per hour (246.497 mph) on a 350-kilometer (217-mile) circuit; this was a new world speed record for seaplanes.
On 27 August 1940 de Bernardi piloted the Caproni Campini N.1 - sometimes called "Caproni Campini CC.2" - experimental motorjet aircraft on its first flight; the Fédération Aéronautique Internationale considered it the first successful flight of a jet aircraft until news of the August 1939 flight of the German Heinkel He 178 jet later became public. On 30 November 1941 de Bernardi flew an N.1 from Milan to Guidonia Montecelio in about two hours carrying aerograms with canceled postage stamps, becoming the first pilot to carry air mail in a jet aircraft.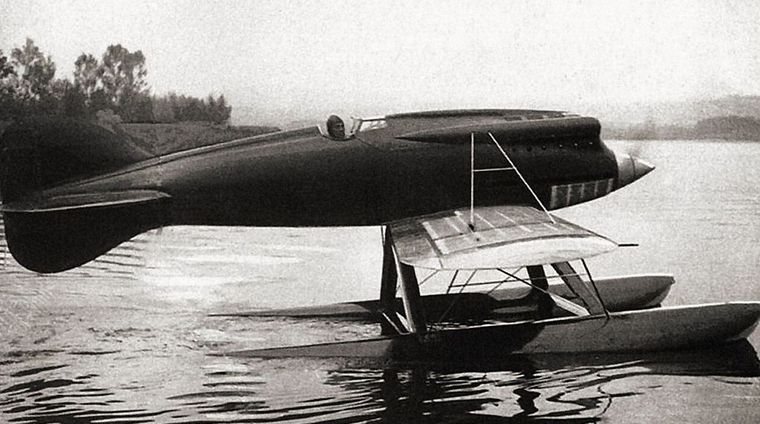 Macchi M.39

On 8 April 1959 de Bernardi went to a Rome airport to see a German light plane demonstration, and flew his own light plane, showing off his aerobatic skills. While in the air, he began to experience a heart attack. He managed to land the aircraft, only to die minutes later at the age of 65.