THIS WEEK IN MIDWEEK UPDATE

Plan Your Weekend……...Forthcoming Events……..Aviation News

Worldwide Incidents and Accidents……This Week in Aviation History




1: Newcastle Airshow. Contact Johan Pieters
johan@champ.co.za
082 923 0078
1: Klipriver Breakfast Fly-in. Contact Freddie 083 442 5683



8: Bethlehem Speed Rally - Bethlehem Airfield - Contact Jonty Esser e-mail:
jonty@promptroofing.co.za
cell: 082 855 9435
8: Kroon Fly-in. For more info contact Dawie 083 576 2355 or Marius 083 419 6613
9: LSA (Large Scale Aerobatics) Regional Competition. RMAC (Rand Model Aeronautical Club) Alberton, Johannesburg. Contact: Justin Gomersall,
justin@dgkitchens.co.za
0844651000
10: World Precision Flying Championships - Castellon Spain - Contact Hans Schwebel e-mail:
hans.s@britsgranite.co.za
cell: 082 656 3005
12-15: Zimbabwe Air Rally. Mel Cooper cell: + 263 773 218426 e-mail:
zimairrally@gmail.com
15: Big Five Fly-in. Legend Golf and Safari Resort, Sterkriver.
14 to 19: Orient Motorglider Challenge. Contact Ivan Hancock. 072 600 2935 or email
27726002935@vodamail.co.za
22: V-Dubs and Harvards Grassland's Flying Club Breakfast Fly-inn. Contact Adrienne 071 604 4648.
22: SAPFA Vintage Rally - Krugersdorp Airfield
22: Mafikeng Airshow. Contact Relibile Mofokeng e-mail:
relibilemofokeng@gmail.com
cell: 073 837 0162
22: Reefsteamers train, plane and vintage car event from Krugersdorp to Magalies. Contact Ian Morrison e-mail:
imorison@worldonline.co.za
23-28: South African Hot Air Balloon Championships. Bill Harrops, Skeerpoort North West Province. Contact Richard Bovell e-mail:
chairman@bafsa.co.za
25: Rustenburg Breakfast Fly-in. Contact Mauritz Muller
mauritzmuller1@gmail.com
27-30: SAC National Championships Malelane airfield. Contact Annie Boon e-mail:
chunge@mweb.co.za


4-6: AERO South Africa Wonderboom National Airport, Pretoria. Contact: Tel +27 120 599 6151 e-mail:
Amanda.Dube@za.messefrankfurt.com
12-14: EAA Nysltroom Viegklub Taildraggers. Contact Richard Nicholson cell: 082 490 6227 e-mail:
flybenchmark@gmail.com
13: SAPFA Hoedspruit Fun Rally Hoedspruit Civil Airfield> Contact Frank Eckard cell: 083 269 1516 e-mail:
frank.eckard@mweb.co.za
22-28: EAA AirVenture Oshkosh, Wisconsin, USA. Camping on the airfield contact Neil Bowden E-mail:
neil1@telkomsa.net
. Hotels in Appleton contact Calvin Fabig E-mail:
calvin@designer.co.za
25-27: Brits - Air Navigation Race (ANR) Nationals - Brits Airfield. Contact Frank Eckard e-mail:
frank.eckard@mweb.co.za
cell: 083 269 1516


3 & 4: SAC KZN Regionals Ladysmith airfield. Contact Annie Boon e-mail:
chunge@mweb.co.za
21-31: SAC Unlimited World Championships in France. Contact Annie Boon e-mail:
chunge@mweb.co.za
24: Bethlehem airshow. Contact Stephan Fourie e-mail:
fouriesj1491@gmail.com
26-31: SAPFA World Precision Flying Championships - Castellon Spain. Contact Hans Schwebel cell: 082 656 3005 e-mail:
hans.s@britsgranite.co.za
31: SAAF Museum Airshow AFB Zwartkop.
POSTPONED





The Aviation Radio Show; get all your questions answered in one place. To listen to a recording of the live broadcast click on the link:

www.debela.co.za/aviation-radio-show







THE AERO CLUB OF SOUTH AFRICA - COMMUNIQUE MAY 2019

Introduction


The Recreational Aviation field has seen some significant changes in recent months, and a General Manager's report is long overdue, although as previously reported one of the prime changes made is that the Aero Club will be moving forward without the services of a General Manager from the 1st of April 2019, and as such the portfolios are being led by the current Exco of the Chair, Vice Chair and the Treasurer. The Exco has had numerous work sessions post 1st of April at frequent intervals until matters are stabilised in ensuring the work is organised and executed. You will find the responsibility portfolios on the website.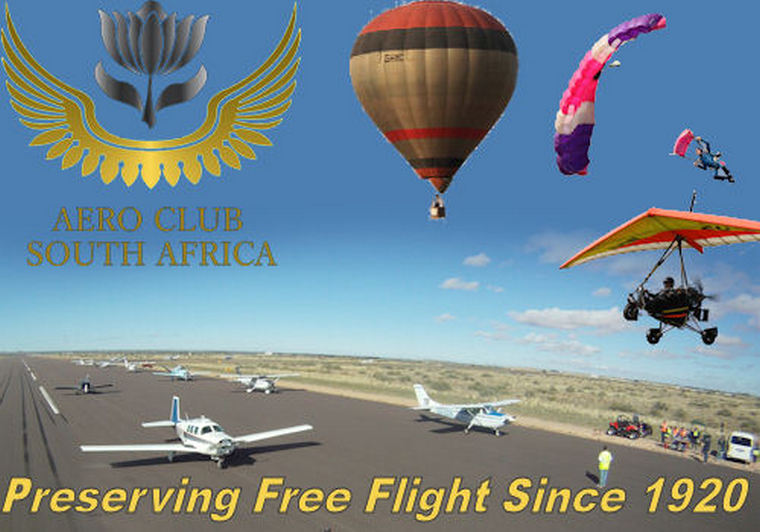 As we are now essentially fully a volunteer organisation except for the functions at the office, the Aero Club would welcome additional support from members in their fields of expertise as volunteers. We have in any event been working in the background to create sub-committees on various elements, notably the current most important aspects being Advocacy and the AP Scheme, which has gone through material changes within the RAASA / CAA transition and needs a focussed way forward in the short term. The AGM is also behind us, the draft minutes and reports are available on the website.
Advocacy Matters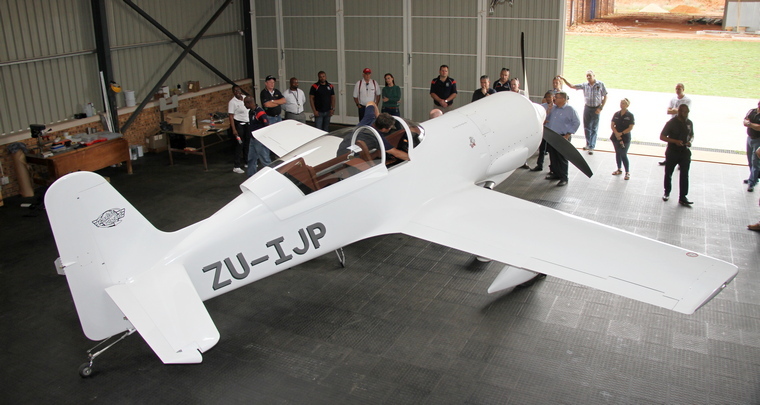 Aero Club CAA Workshop day.


On the 1st of April, RAASA transitioned into the CAA structure, the Rand Airport office has been retained and the services pertaining Recreational Licencing and Authorities to Fly continue. Prior to the RAASA inclusion into the SA CAA the CAA called a ARO Round Table Stakeholder meeting to understand the ARO environment from the various Sections / Industries and their points of view.
Three engagements were planned, the last one still pending, the most notable engagement occurred on the 25th to 27th Feb 2019 over three days. Day one took place at Orient and Krugersdorp Airfield whereby the various Aero Club Sections gave a brief presentation and showcased the Section/ARO to the various SA CAA personnel in attendance. Day two was held by SAMAA which highlighted the SAMAA MOP and admin capabilities as well as a display of models and closed with a discussion on mutual participation. Day three was an indoor meeting that dealt with the implementation of the SA CAA transition plan and Civil Aviation regulatory issues that were tabled by the ARO's.
The last engagement planned for the 27th May will have as objective the establishment of a framework in which the CAA and Recreational Aviation will work going forward as well as the formalisation of further planning sub committees. These will cover ARO's and their functions, the AP Scheme and its reconstitution, and Part 149 review.
AP Scheme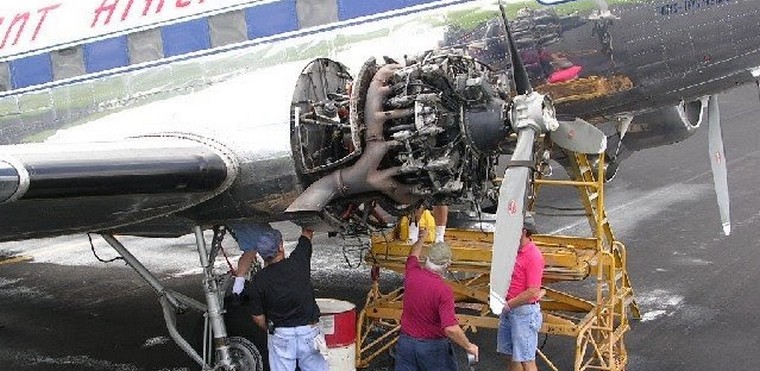 The AP scheme is under review and there are a number of serious issues that are being tackled with the SA CAA as to the correct management and governance of this scheme. The Aero Club has historically managed this scheme from its origins as the LS1 document to the now more complex AP 1 and AP 2 requirements that incorporates commercial APs.
With the RAASA transition to the SA CAA effective 1st April 2019 the AP Scheme is currently under review with the Aero Club taking the lead role. There appears to be issues of interpretation and implementation with the current APs exacerbated by changes that have come in, and is hampering the document flow process and causing much frustration within the industry.
The Aero Club held a meeting with the CAA on the 16th of May regarding the future of the AP Scheme, and have an agreement with the CAA that they will host a meeting where all the Sections and their key APs are represented to unpack the concerns and establish the requirements in order to formulate a workable plan for all APs whereby the Aero Club and the SA CAA can ensure that optimal safety and oversight exists as well as practical and workable solutions are sought.
What the Aero Club requires, and have already been in contact with all known APs whether these APs are still active and wish to be still active, and if these APs would avail themselves to attend a meeting arranged by the Aero Club to ensure maximum participation to ensure that we find the most beneficial way forward. As the AP database may not be complete, please check if you have received such a communication, if not, be in contact with the Aero Club office.
Membership


The Recreational Aviation community is facing a number of challenges this year, with membership numbers in each of the disciplines under threat, cost of entry into Aviation in general, the integration of RAASA into the CAA and the transition of the functions into the CAA structures are all influencing the participation of our members. With the plans coming into place in establishing good working relationships with all our mutual stakeholders, we should have a re-invigorated membership structure, and with the knowledge and experience within all our Member Associations, we can uphold the Aero Club's motto of Preserving Free Flight to all.
General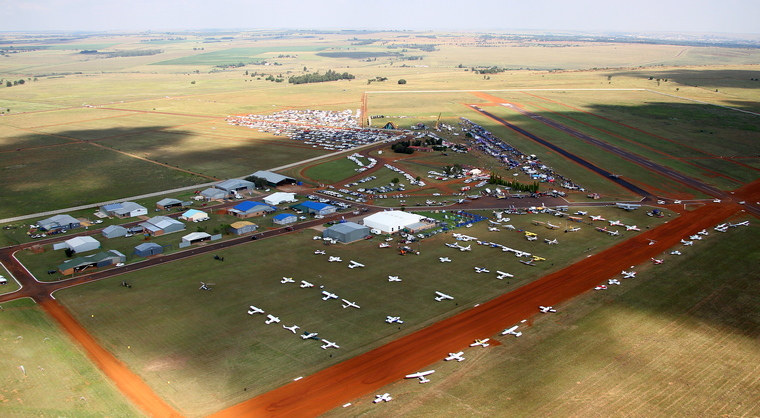 Aero Club Airweek, Middelburg.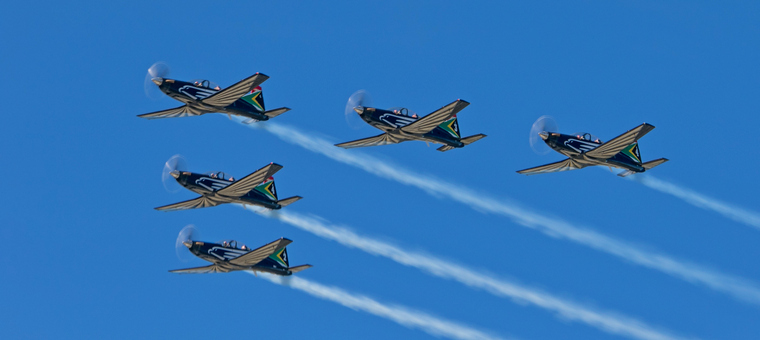 Fashkosh Airshow, Stellenbosch.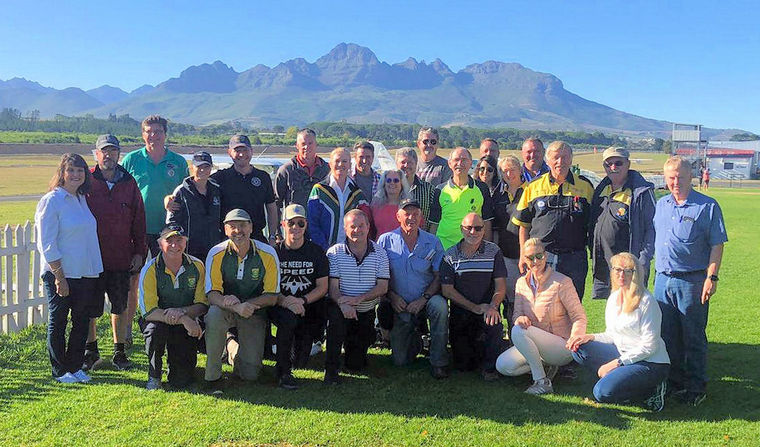 SAAPFA SA National Rally Championships, Stellenbosch.


This 2019 year has so far proven to have been very active in Recreational Aviation, given the successes of the events held so far. In particular, a number of Air Shows have been held and there will be fierce competition this year for the Air Show of the year award.


SAAPFA PTAR, Saldanha.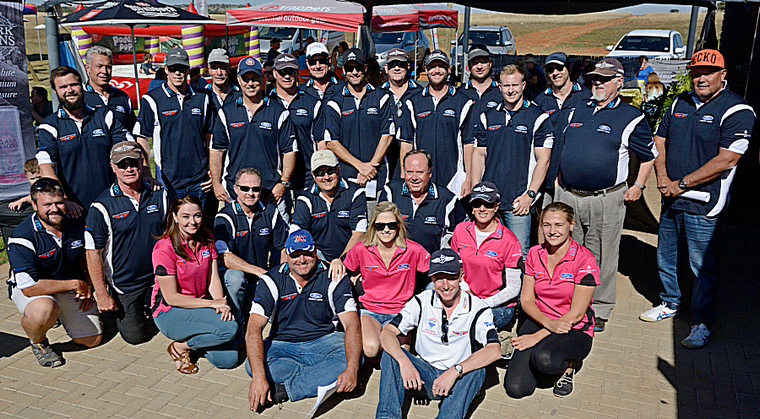 SAC Regional Aerobatics, New Tempe Bloemfontein.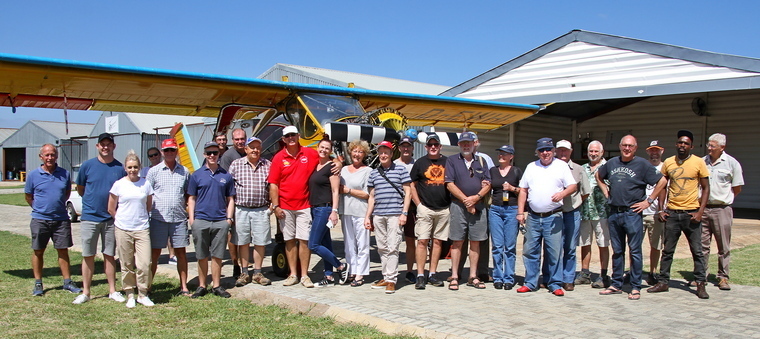 EAA project visit, Brits.

A number of SAPFA Speed Rallies that has drawn excitement in the power flying community, the new format PTAR successfully held in Saldanha, Sport Aerobatic Club competitions, the EAA convention at Vryheid with a number of new homebuilt and vintage projects taking to the skies, SAMAA with a full calendar of events, and numerous fly-ins and fly-aways held is proof of the vibrancy of the community.


SAAMA Pylon Racing, RMAC Jhb.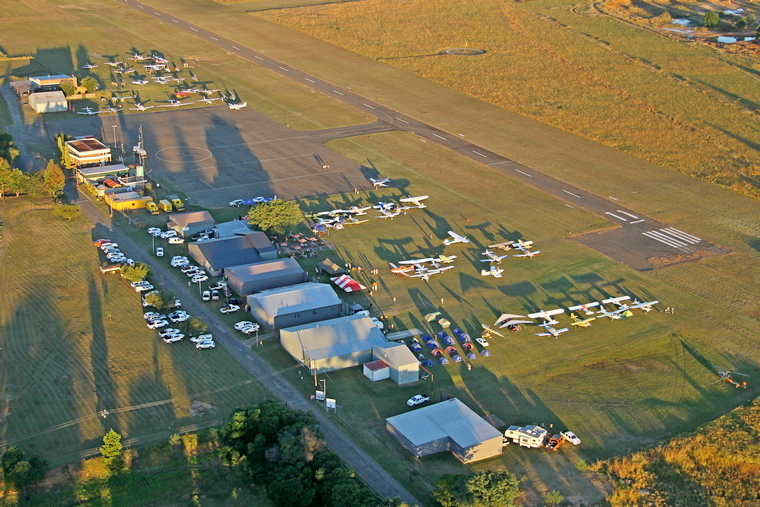 EAA Convention, Vryheid.

In all through the Aero Club's communication and media channel Pilot's Post, there have been 40 articles of events already held since the start of 2019, which is an average of around 2 events per weekend around the country.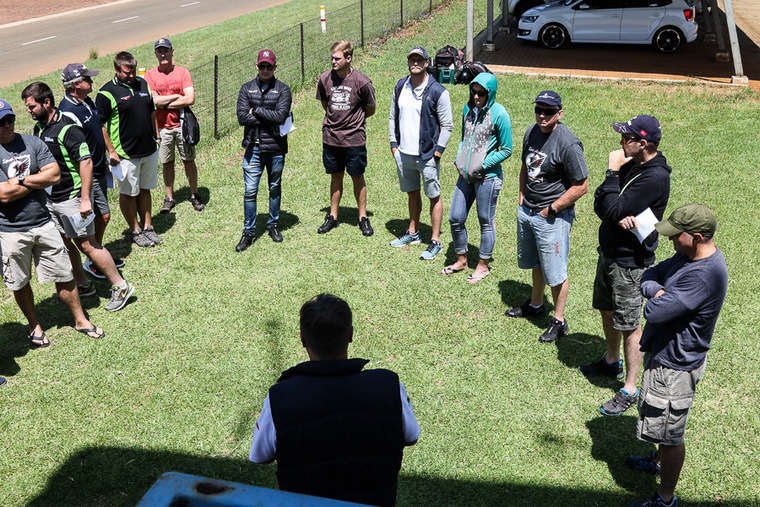 SAC Regional Aerobatics, Vereeniging.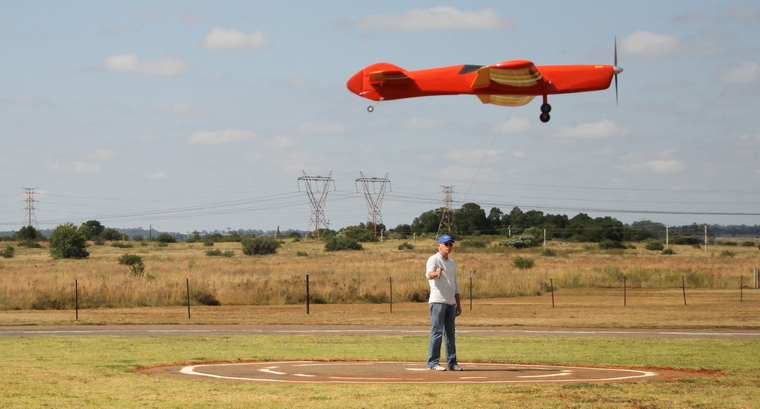 SAAMA Control Line Nationals, Barnstormers.

We are getting closer to 2020, which is the Aero Club's Centenary year, and this year is particularly poignant to celebrate 100 years of existence of Recreational Aviation, with plans underway to celebrate this taking shape, in particular the pinnacle Airweek event that will have a Centenary theme to be held at Middelburg building on the success of the 2018 and 2019 events.


CESSNA SKYCOURIER ADVANCES THROUGH DEVELOPMENT; PROTOTYPE ASSEMBLY UNDERWAY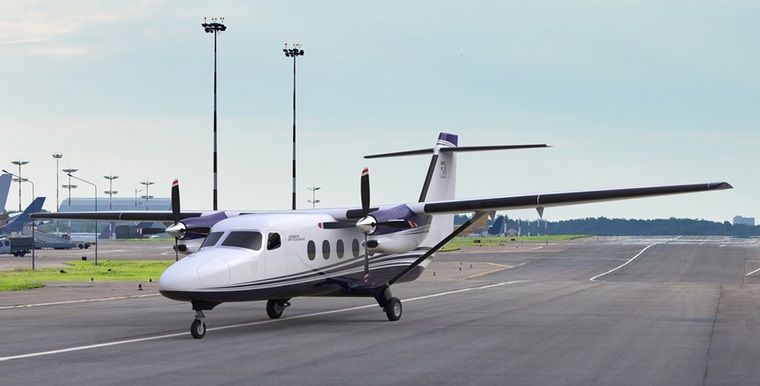 Textron Aviation Inc., a Textron Inc. (NYSE:TXT) company, announced new milestones in its Cessna SkyCourier twin utility turboprop development program, with assembly underway for the prototype aircraft and the additional five flight and ground test articles. Component testing also continues for the new propeller, nose landing gear and fuel system. Photo © Cessna.


"When we began designing and developing the Cessna SkyCourier, we engaged a number of mission-centric customers for technical input to best meet their unique needs in one platform," said Chris Hearne, senior vice president, Engineering. "We are building this aircraft with the flexibility and reliability needed for a variety of high-utilization operations including cargo, passenger or special missions and we are excited that the customers and the market are responding positively to its capabilities."
Endurance and functional testing for the new McCauley 110-inch propeller consists of nearly 150 hours of operation and includes a variety of simulated flight profiles. The propeller is mated with the proven PWC PT6A-65B, 1100-shp engine, mounted on a test stand. Simultaneously, assembly of the fuel system test article and nose landing gear drop test article is underway, with testing to start later this month.
The Cessna SkyCourier is the latest clean-sheet design from Textron Aviation and will be offered in various configurations including cargo, passenger or a combination of both, all based on a common platform to meet the needs of a wide range of customers. The cargo configuration is designed to accommodate three standard air cargo containers (LD3) with a payload of up to 6,000 pounds while the passenger version carries up to 19 passengers.
FedEx Express, the world's largest express transportation company and longtime Textron Aviation customer, signed on as the launch customer in late 2017 for up to 100 aircraft, with an initial fleet order of 50 cargo aircraft and options for 50 more.



CESSNA DENALI PROPELS TO NEXT STAGE OF DEVELOPMENT; ENGINE TESTS EXCEEDING EXPECTATIONS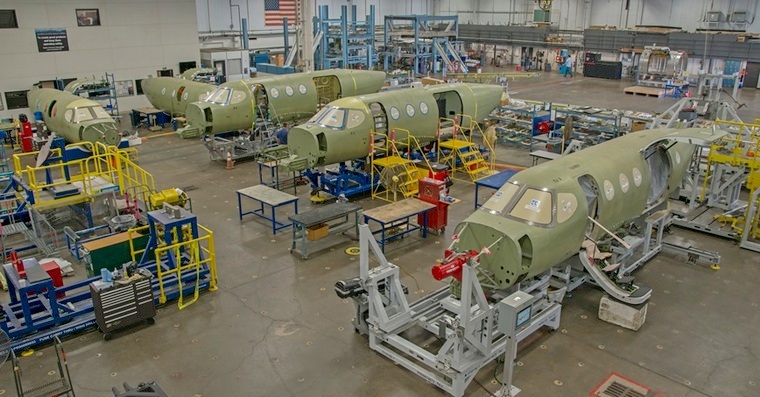 Textron Aviation Inc., a Textron Inc. (NYSE: TXT) company, announced today it is nearing completion of the Cessna Denali prototype as well as the first two flight and three ground test articles, the latest milestone in the development of the company's new clean-sheet, high-performance single-engine turboprop. Photo © Cessna.


"The result of the work we are doing now in design, production and testing is going to provide a mature configuration that will help us move through certification and flight testing, ultimately bringing a proven aircraft to the market," said Chris Hearne, senior vice president, Engineering. "The Denali is being designed and built to outperform the competition in capability, pilot interface, cabin experience and total ownership costs."
The prototype and the first two production conforming aircraft will be used in the flight test program set to begin later this year, where the three ground test articles will be used for the company's airframe static and fatigue tests, and for cabin interior development and testing.
In preparation for first flight, the company also recently completed component integration for the Denali iron bird, a full systems simulator test rig laid out in the configuration and size of the Denali. Leveraging unique Textron Aviation engineering and manufacturing techniques, the test rig incorporates the design of the aircraft's avionics, electrical and engine control systems, then positions them in a framework that makes the systems easy to access during testing. The iron bird will play an important role in testing the Denali's Full Authority Digital Engine Control (FADEC), which controls both engine power and propeller pitch with a single lever.
Additionally, GE Aviation announced it has successfully achieved full power and max RPM with the new 1300 shp Catalyst engine and the state-of-the-art 105-inch, McCauley composite propeller at its facility in Prague - where it has completed more than 1,000 hours of testing on three test articles. The engine and propeller demonstrated the full range of pitch using a FADEC with integrated propeller control. Initial altitude chamber testing was completed this month validating the engine performance.
"This new turboprop engine design will give the Denali a number of key advantages over other aircraft in this class and we are pleased to say that test engine performance is meeting or exceeding performance expectations" Hearne said. "New technology allows for a much longer time between overhaul, quieter operation and because of the first-ever digital engine and propeller control, it will reduce pilot workload and have greater fuel efficiency than similar aircraft in its class."
Featuring the largest flat floor cabin in its segment, Denali's design easily converts between passenger and cargo configurations. The executive seating configuration accommodates six individual reclining seats, club-configuration tables and a refreshment unit, while the commuter seating layout offers nine forward-facing seats. Additionally, the aircraft boasts a digital pressurization system maintaining a class-leading 6,130-foot cabin altitude at a service ceiling of 31,000 feet.

PIAGGIO AEROSPACE DELIVERS MORE EVOS



Piaggio Aerospace will soon deliver the first P.180 Avanti Evo to a customer on the African continent, as well as another of the turboprop twins to a repeat customer in Switzerland. Photo © Piaggio.

It also announced that the first P.180 Avanti Evo entered service in India, having been delivered recently by Piaggio partner Business Aviation Private Limited to an unnamed customer.
The Swiss Avanti is being delivered by Italy-based Orion Fly to Sir Lindsay Owen-Jones, who has owned and operated earlier models of the aircraft. "I decided to go for a new P.180 after my positive experience with the first aircraft," said Owen-Jones. "I chose the new generation of the P.180, the Avanti Evo, for its extended range capabilities, its environmental friendliness so appreciated by the local community, and its further improved ability to take off and land on short runways."
The East-African unidentified customer is expecting its Avanti in just a few days, via ferry flight from Italy, Piaggio said.

LATEST ACH160 ORDER UNDERLINES MARKET CONFIDENCE IN NEW MODEL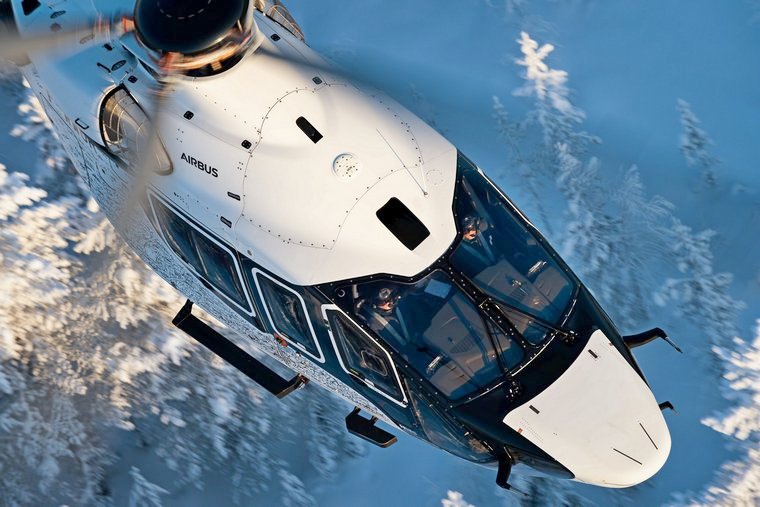 Geneva, Airbus Corporate Helicopters (ACH) has secured an additional sale for its latest ACH160 helicopter just days before the EBACE 2019 business aviation show in Geneva. Photo © Airbus.


This new order, from an experienced UK helicopter operator which will use it for general corporate purposes, takes the ACH160 orderbook to 11 aircraft of which four have been won in the UK.
Two other ACH160s have been ordered by a privately owned UK company which is also a long-time corporate helicopter user, and a fourth UK aircraft has been ordered by an existing private Airbus Helicopters VIP customer to be managed by Isle of Man-based Luviair.
The H160 medium helicopter programme remains on-track for certification at the end of 2019 to be followed by the first ACH deliveries about one year later.
After recording 54 sales in 2017 following its launch at EBACE in May that year, ACH recorded 68 orders in 2018.
Mirroring sister brand Airbus Corporate Jets (ACJ), ACH provides an exclusive end-to-end ownership experience from first enquiry and ordering, through in-service support, to enhanced resale opportunities.
ACH delivers the highest standards in safety, technology, craftsmanship and service and is backed by HCareFirst - a premium support service aimed directly at the specific needs of operators typically recording low flight-hours but demanding worry-free aircraft availability when required.
The full ACH helicopter range consists of the ACH125, ACH130, ACH135, new ACH145, ACH160 and ACH175 variants of Airbus Helicopters' comprehensive and market-leading family of light and medium models. A range of premium-design aircraft completions, including bespoke solutions, is available for all models.
Renowned for its combination of versatility and comfort, the ACH range of helicopters is admired by passengers and pilots alike for its stylish interiors, smooth and quiet ride allied to its technologically advanced Helionix digital avionics system ensuring carefree handling and the highest level of safety.

DAHER 'S TBM 940 RECEIVES EASA CERTIFICATION AT EBACE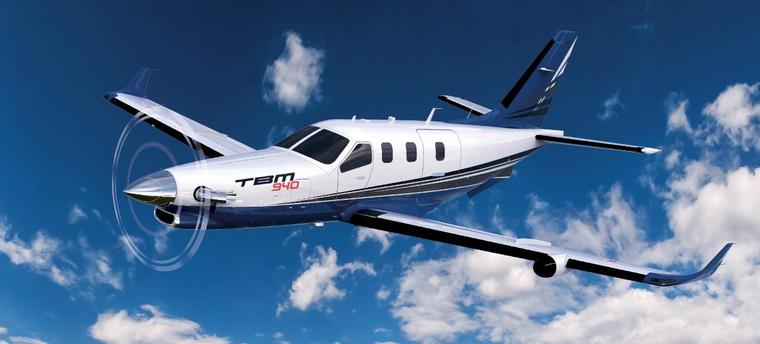 Daher announced that its new TBM 940 has been certified by the European Union Aviation Safety Agency (EASA), enabling deliveries to begin with this latest very fast turboprop aircraft version. EASA's certification paperwork will be formally provided during the European Business Aviation Convention & Exhibition (EBACE) at Geneva, Switzerland, where Daher will be exhibiting at the May 21-23 event. Photo © Daher.


The TBM 940's airworthiness authority approval comes two months after the aircraft's launch in March, with 25 orders already booked for the version. Initial deliveries will be to customers in Europe and Asia, followed by North America and other markets after subsequent certification by the U.S. Federal Aviation Administration.
As Daher's top-of-the-line TBM version, key TBM 940 features are the integration of an automated throttle and an automated icing detection system - both of which are installed for the first time on a standard production turboprop aircraft weighing less than 12,500 lbs. (5.7 metric tons). The cabin also incorporates further enhancements to style, ergonomic and comfort elements in the cabin.
The automated icing detection system and cabin enhancements are shared with Daher's Model Year 2019 version of the entry-level TBM 910, with whose cockpit benefits from the latest functionality with Garmin's flight deck. They are: Surface Watch™, which helps the pilot maintain enhanced situational awareness in the airport environment; BaroVNAV, allowing approaches with vertical guidance when Wide Area Augmentation System (WAAS) navigation is not available; and visual approach assistance for the TBM pilot in performing visual approaches on non-controlled airports with vertical guidance.
During this week's EBACE event at Geneva, Daher also is highlighting its TBM Care concept, which brings additional enhancements to the TBM ownership and operating experience. This is underscored by Daher's latest version of its "Me & My TBM" cloud-based application, which enables pilots and operators to share their flight plan and performance directly through different media.
The application's ergonomics and features are enhanced with the introduction of analysis modes allowing flight and time optimization, along with the aircraft's landing approach, as well as new average block speed calculation and monitoring. With its highly accurate graphics, feedback is provided during every phase of a TBM's flight, from key parameters of the engine and other systems to a full range of statistics accessible wherever the aircraft goes.

RUSSIA TO LAUNCH PRODUCTION OF THE T-500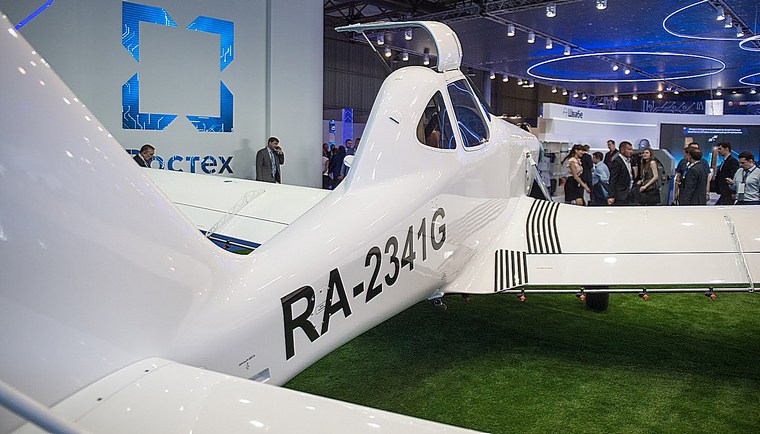 At CIPR-2019, Sergey Chemezov, CEO of Rostec State Corporation, and Rustam Minnikhanov, President of the Republic of Tatarstan, launched the project for building an aircraft assembling facility and an aerodrome for experimental aviation in Tatarstan. The construction will begin in 2020, and commissioning of the facility is scheduled for 2022. Photo © Rostec

The new enterprise will assemble T-500 and other airplanes based on this model, including two-seat and unmanned versions. The experimental aviation airfield will allow performing function check flights and trial flights of the newly produced airplanes in the immediate vicinity of the production workshops.
'Creating modern production facilities and competitive civilian products is one of the key objectives of Rostec State Corporation. A High-tech production facility capable of manufacturing up to 100 aircraft per year will be opened to produce cutting-edge multi-functional T-500 airplane, and the total investment will be about 2.5 billion rubles. T-500 has a broad scope of application, including aerial chemical works, facilities monitoring, and forest protection. I am sure that the aircraft will be in demand not only in Russia, but also abroad, in Latin America, Africa, Europe and the CIS,' said Sergey Chemezov, CEO of Rostec State Corporation.
The key elements of the airframe construction made of domestic composite materials will be manufactured by Obninsk Research and Development Enterprise 'Tekhnologhia' n.a. A.G. Romashin (part of Rostec State Corporation). The project will be managed by Tekhnologhia's subsidiary Aeropraktika LLC. Residents of the SEZ 'Innopolis' will also participate in the project; they will develop software for the project of creating of the Russian national system of aerial chemical works.

AIRBUS AND RATP GROUP SIGN MOU FOR STUDY ON THE VIABILITY OF UAM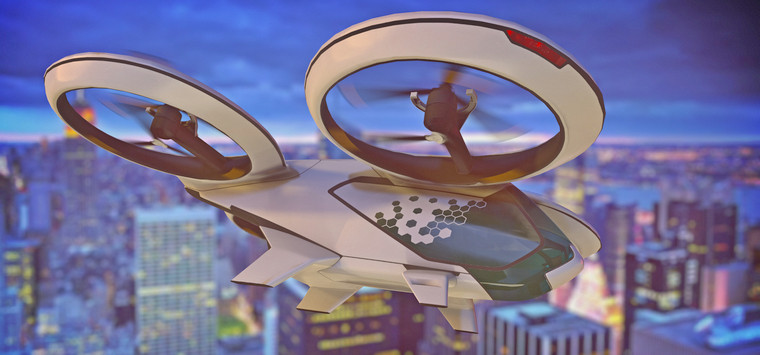 At the Tech for Good Summit in Paris, Guillaume Faury, CEO of Airbus, and Catherine Guillouard, CEO of RATP Group, signed a memorandum of understanding to launch a joint study on the viability of incorporating Urban Air Mobility into our daily lives. Image © Airbus.

The study will examine the feasibility of UAM through the lens of Mobility-as-a-Service, or MaaS, which is the movement of trending towards transportation as a service, like Uber or Lyft, rather than using personal modes of transportation. In other words, both Airbus and RATP Group will specifically examine the development of UAM as a service, looking at controlled costs and accessibility factors for integrating UAM into our infrastructural ecosystem.
"Beyond mass transport, which remains our core business, it is important for RATP Group to promote its human and technical know-how to develop new forms of mobility and new services to support the smart cities of tomorrow. We are delighted to be working on this with Airbus, the world leader in the aerospace industry, which will provide its unique expertise in the aviation sector", says Catherine Guillouard, CEO of RATP group.
Both Airbus and RATP Group have vested interests in making UAM a reality. Airbus is currently in the middle of developing several different types of eVTOL aircraft, many for the purpose of servicing urban air transport. The RATP Group is currently in charge of most of the public transport in Paris, as well as the rest of the Île-de-France region. The Paris Métro, as well as various tram and bus services, and part of the Réseau Express Régional (RER) network are all under the operation of the RATP Group. In the Île-de-France region alone, RATP is responsible for about 3 billion passengers per year.
"Autonomous flights or flying vehicles are no longer the reserves of science-fiction. We are developing technology demonstrators to allow populations to connect faster. We already have the technical blocks but we have to align them and integrate them into the user's everyday life without compromising the safety, which is our priority. RATP is one of the major players in urban mobility. Its knowledge regarding passengers, their needs and related services, make them the ideal partner for Airbus", says Guillaume Faury, CEO of Airbus.


USA, Washington National: An American Airlines Airbus A321-200 on a flight from Dallas Ft. Worth, to Washington National, was on a visual River Approach to Washington National Airport's runway 19 descending through 800 feet about 0.25nm west of the Key Bridge over the Potomac River, when the crew initiated a go around after receiving a TCAS resolution advisory. The aircraft climbed back up to 3000 feet, positioned for another approach to National's runway 15 and landed safely about 7 minutes after going around. A Police helicopter was moving at 500 feet from the east to the west at about 70 knots, turned southbound near the Key Bridge and crossed the Key Bridge about 30 seconds after the Airbus initiated the go around.
USA, near Indianapolis Regional Airport: A Cessna S550 Citation S/II was destroyed after impacting open field terrain under unknown circumstances near Indianapolis Regional Airport in Hancock County, Indiana, USA. The two occupants on board were fatally injured.
Finland, Helsinki: A Jet Time Boeing 737-800 on a flight from Larnaca (Cyprus) to Helsinki with 187 people on board, was on approach to Helsinki descending through 4000 feet when the crew stopped the descent due to a problem with the flaps and entered a hold at 4000 feet. About 15 minutes later the crew positioned for an approach to the longest runway available, runway 04R (length 3500 meters/11,500 feet), and landed safely at a higher than normal speed (196 knots over ground) about 23 minutes after aborting the descent.
USA, Volusia County: A pilot flying a WestJet aircraft from Canada to the Orlando International Airport had his eyes burned by green laser light, according to an incident report from the Volusia County Sheriff's Office. A Federal Aviation Administration employee said the plane was 10,000 feet in the air above Sanford when the pilot was hit by the green laser. During the laser attack, the crew could not determine where the laser was coming from due to a risk of exposure, according to the FAA.
Guadeloupe, Pointe-a-Pitre: An Air Caraibes Avions de Transport Regional ATR-72-212A was climbing through 13,000 feet out of Guadeloupe on a flight to Santo Domingo (Dominican Republic), when the left hand engine emitted a loud bang and failed prompting the crew to shut the engine down. Smoke developed in the cabin and the crew turned around and returned to Pointe a Pitre for a safe landing.
USA, Atlantic Ocean 300 miles east of Fort Lauderdale, Florida: The pilot and only person on-board a Cessna 560 Citation Encore ditched into the Atlantic Ocean about 300 miles east of Fort Lauderdale. The aircraft that had departed from St. Louis Regional Airport, Illinois was on a flight to Fort Lauderdale-Executive Airport, Florida. The aircraft had climbed to the cruising altitude of FL390. At some point in the flight ATC communication with the aircraft was lost. The aircraft was intercepted by two USAF F-15's shortly before it went down into the sea. The pilot did not survive and the reason for the ditching is not clear.



4 JUNE 1974

Construction of OV-101, the first Space Shuttle, begins. It later will be named Enterprise.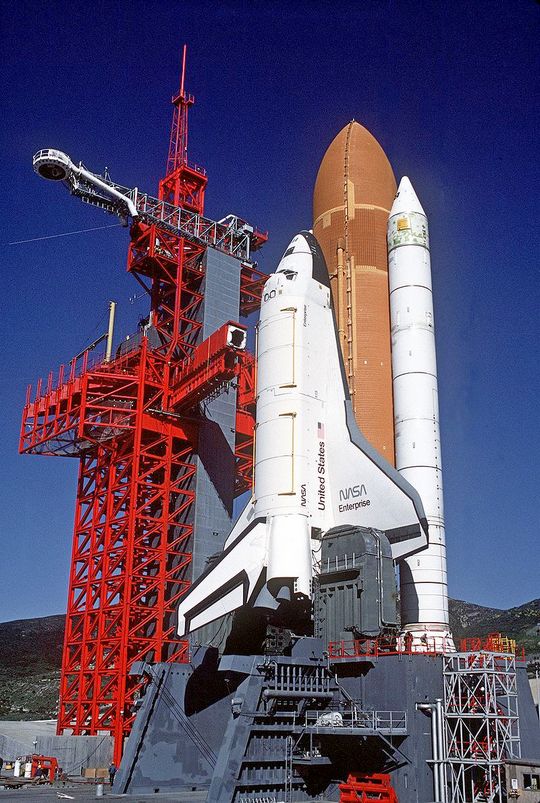 Photo ©U.S. Air Force Tech. Sgt. James R. Pearson / commons.wikimedia.org The Space Shuttle Enterprise (Orbiter Vehicle Designation: OV-101) was the first orbiter of the Space Shuttle system. Rolled out on 17 September 1976, it was built for NASA as part of the Space Shuttle program to perform atmospheric test flights after being launched from a modified Boeing 747. It was constructed without engines or a functional heat shield, and was therefore not capable of spaceflight.
Originally, Enterprise had been intended to be refitted for orbital flight to become the second space-rated orbiter in service. However, during the construction of Space Shuttle Columbia, details of the final design changed, making it simpler and less costly to build Challenger around a body frame that had been built as a test article. Similarly, Enterprise was considered for refit to replace Challenger after the latter was destroyed, but Endeavour was built from structural spares instead.
Enterprise was restored and placed on display in 2003 at the Smithsonian's new Steven F. Udvar-Hazy Center in Virginia. Following the retirement of the Space Shuttle fleet, Discovery replaced Enterprise at the Udvar-Hazy Center, and Enterprise was transferred to the Intrepid Sea, Air & Space Museum in New York City, where it has been on display since July 2012.