On Saturday 28 July William Franklin Smith, Jr., was piloting a B-25 Mitchell bomber on a routine personnel transport mission from Bedford Army Air Field to Newark Airport.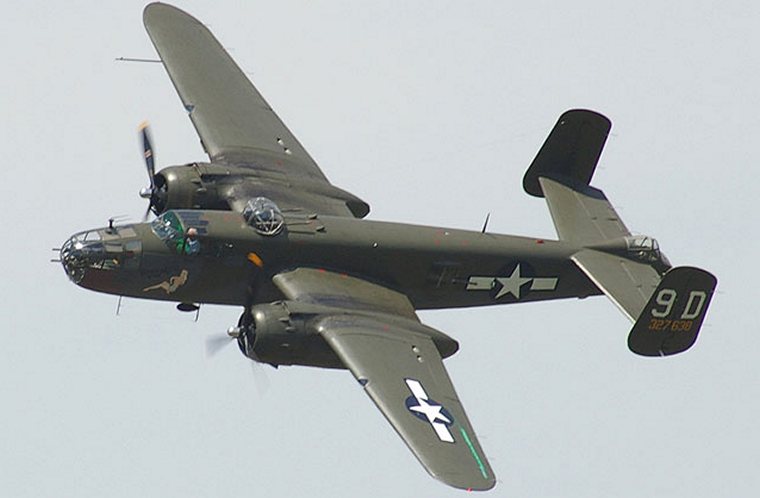 Smith asked for clearance to land, but was advised of zero visibility. Proceeding anyway, he became disoriented by the fog and started turning right instead of left after passing the Chrysler Building.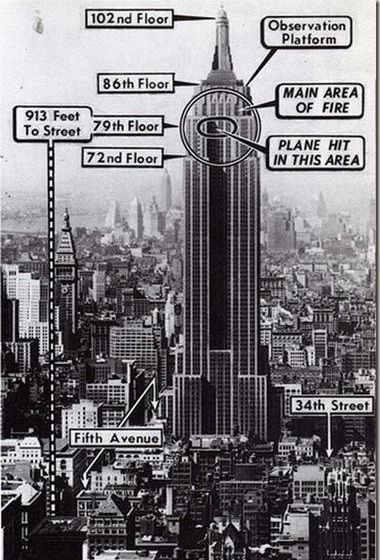 At 9:40 a.m., the aircraft crashed into the north side of the Empire State Building, between the 78th and 80th floors, carving an 18-by-20-foot (5.5 m ◊ 6.1 m) hole in the building where the offices of the National Catholic Welfare Council were located. One engine shot through the South side opposite the impact and flew as far as the next block, dropping 900 feet (270 m) and landing on the roof of a nearby building and starting a fire that destroyed a penthouse art studio. The other engine and part of the landing gear plummeted down an elevator shaft. The resulting fire was extinguished in 40 minutes. It is still the only fire at such a height to be brought under control.
The accident did not compromise the building's structural integrity, but it did cause fourteen deaths (three crewmen and eleven people in the building) and damage estimated at $1,000,000 ($13,303,142 in 2016 dollars)
Despite the damage and loss of life, the building was open for business on many floors on the following Monday. The crash spurred the passage of the long-pending Federal Tort Claims Act of 1946, as well as the insertion of retroactive provisions into the law, allowing people to sue the government for the accident.