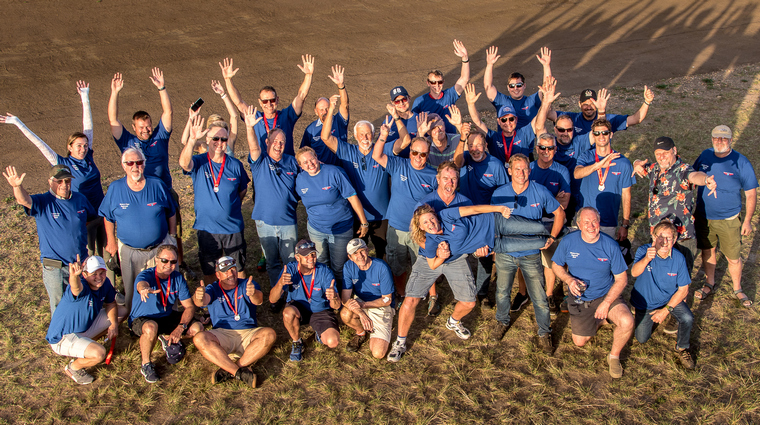 For only a few guys to compete, it takes many more people to make sure everything is running smoothly.


The WC regional aerobatic competition in its normal timeslot in March was cancelled due to poor weather conditions. The competition thus moved from the start of the calendar to the back. The weather during this later slot could not have been more contrasting with the weather in March. Nice clear weather prevailed for the pre competition practice days. This carried through to the Saturday competition with a bit of wind in the afternoon, but by that time the competition flying was finished.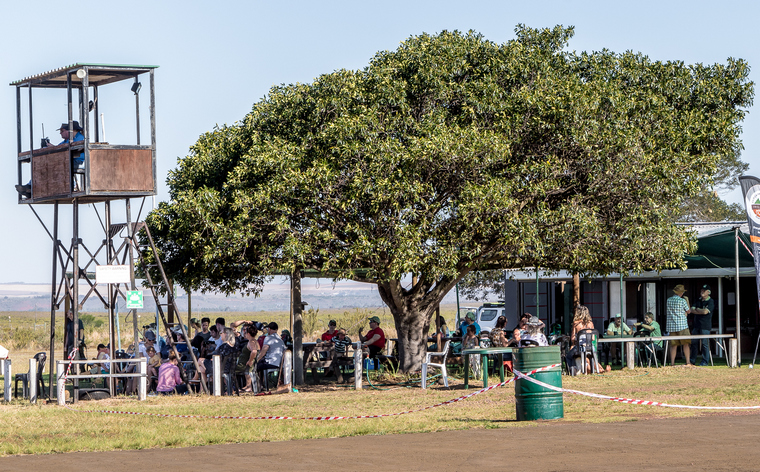 The nice shaded public area with the ATC "aapkas"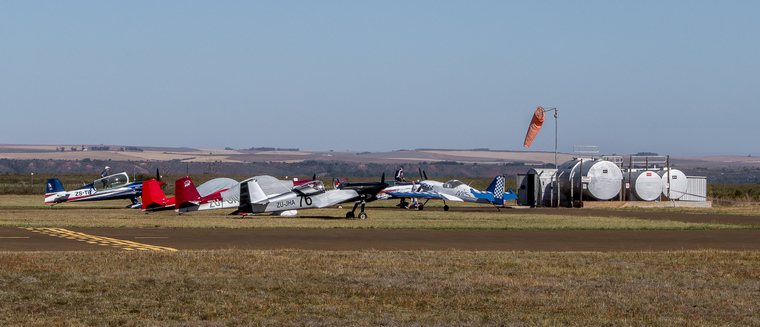 A very important place during an aerobatic competition, the fuel bay

As always hosts, the Swellengrebel Flying Club, under chairmanship of Pieter Venter, excelled in the organizing of the event, making sure both competitors and spectators were at home, well fed and "hydrated". ATNS Special Events also ensured proper air traffic control by sending husband and wife team, Sean and Roanda England, all the way from King Shaka airport.

Michel du Plessis - RV7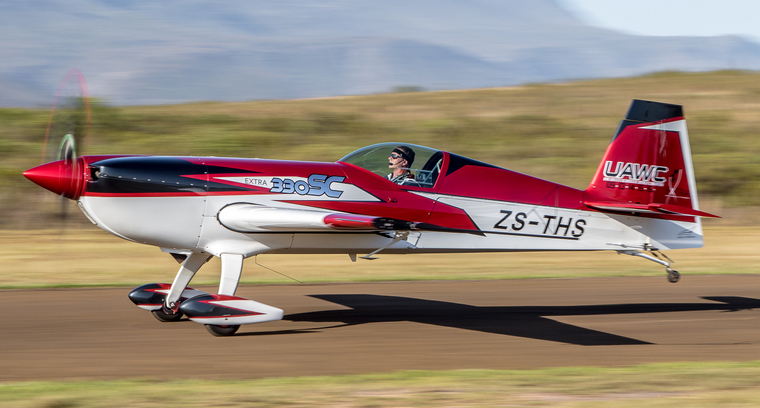 Eugene du Preez - Extra 330 SC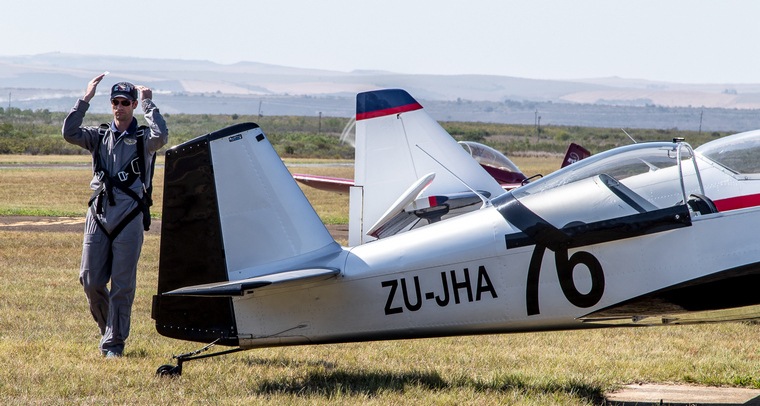 Alewyn Burger - RV6


The WC leg of SAC's events is always very well attended, but the field this year was somewhat smaller due to the aerobatics ban placed on the Sbach aircraft types XA-41 and XA-42 by manufacturer XtremeAir GmbH. This meant a number of pilots sadly had to sit this one out. Two of them, Mark Sampson and Leigh le Gonidec, still attended, and helped their fellow competitors during practice with spotting and advice.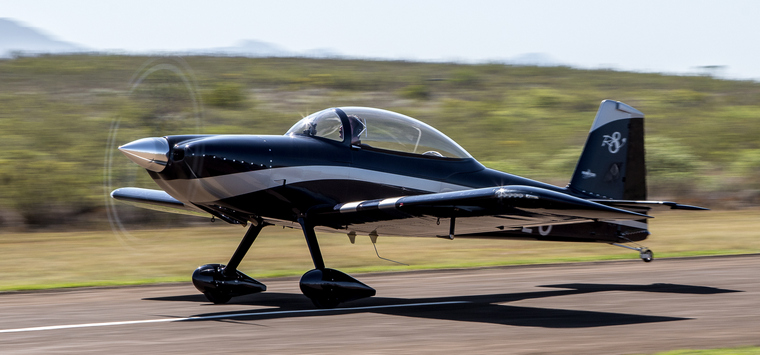 Marko Nel - RV8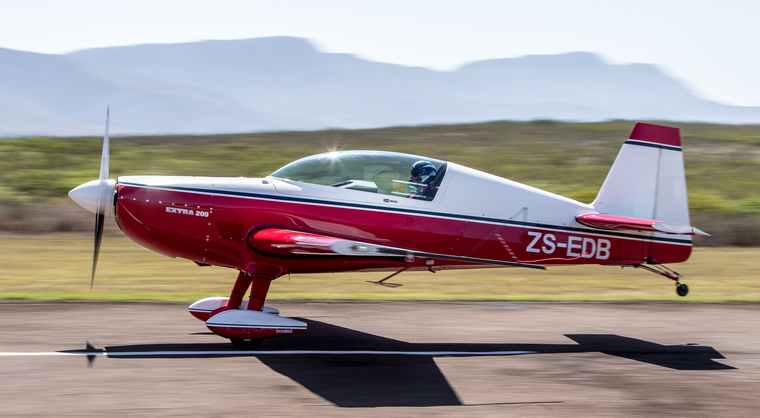 Tristan EEles - Extra 200


The event was also a breakfast fly in for the surrounding clubs but very few guys flew in, giving the event a more exclusive aerobatic flavor.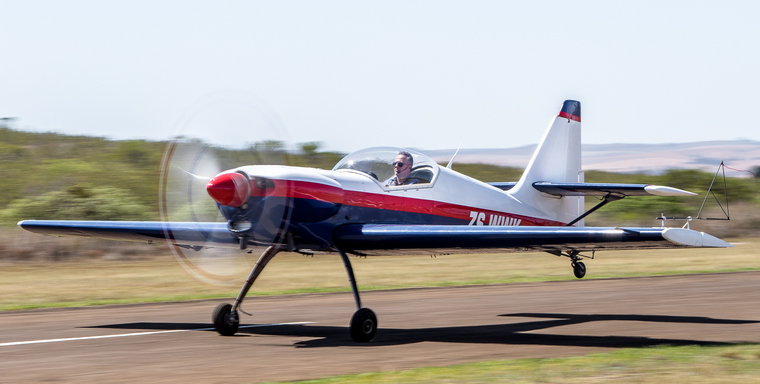 Marko Torppa - Zlin 50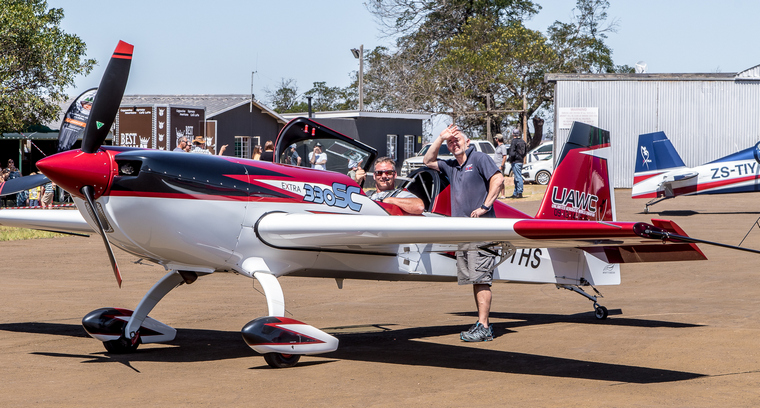 Eugene du Preez with Leigh le Gonidec, who could not participate due to the SBach flight restrictions.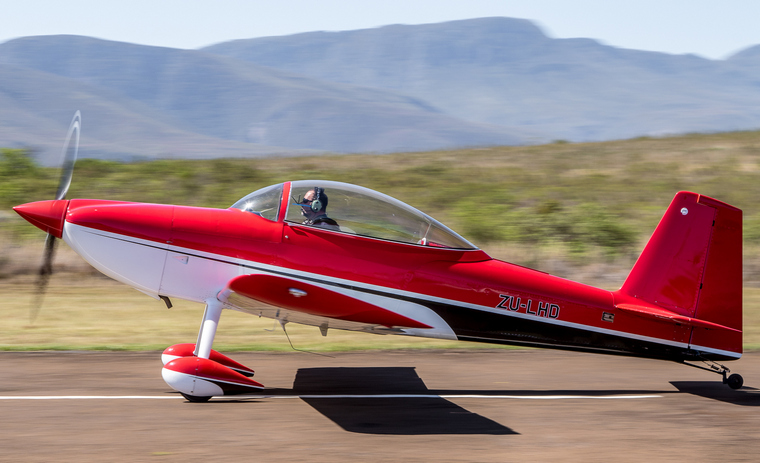 Johan Fereira - RV8


Judging aerobatics is a demanding task, sitting in the sun the whole day, and it is great to see some new faces reporting on the judging line for practice. Hopefully we will soon see a new crop of judges on our national circuit. That said, they will have a hard act to follow as we are fortunate in South Africa that we are able to field a number of excellent international judges for our regional competitions.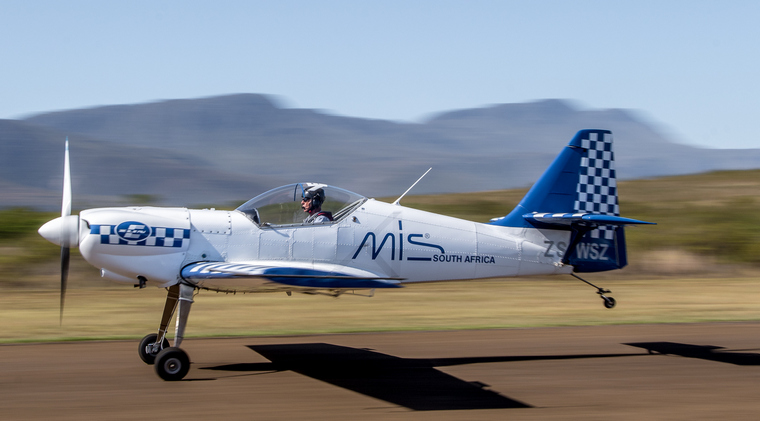 Jurie Steyn - Zlin 50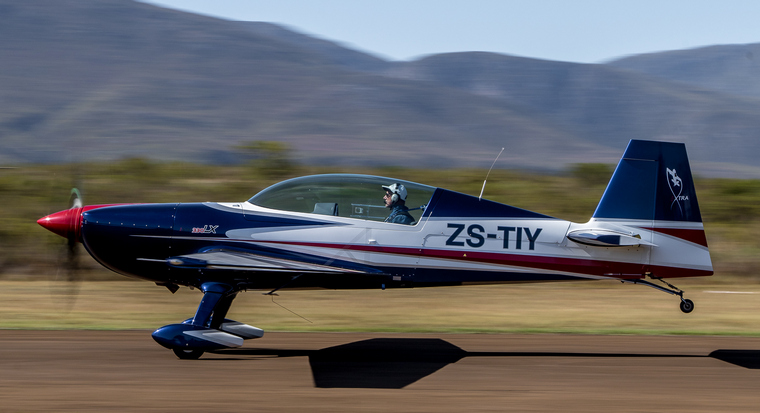 Mark Oostingh - Extra 330 LX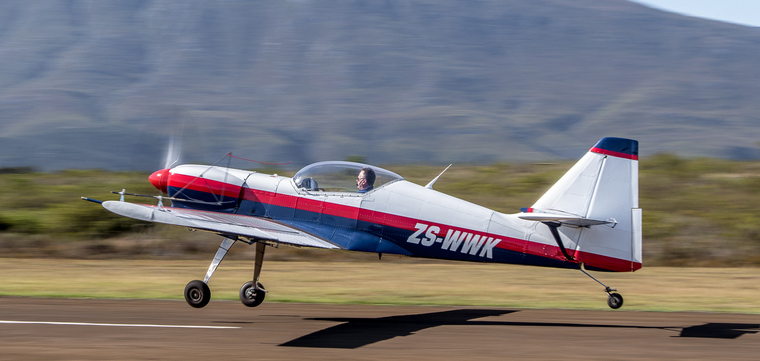 Marko Torppa - Zlin 50

As said earlier, the weather on Saturday was very good and due to a smaller field and only 2 sequences to fly, the flying only started mid-morning with the 1st sequence being flown before the lunch break. At the lunch break the judges also relocated from a very lonely spot in a farmer's field back to the airfield as light conditions shifted. This gave those interested in what the judges do a chance to see what goes on behind the scenes, and that judging is far from a relaxed affair, only enjoying the sunshine.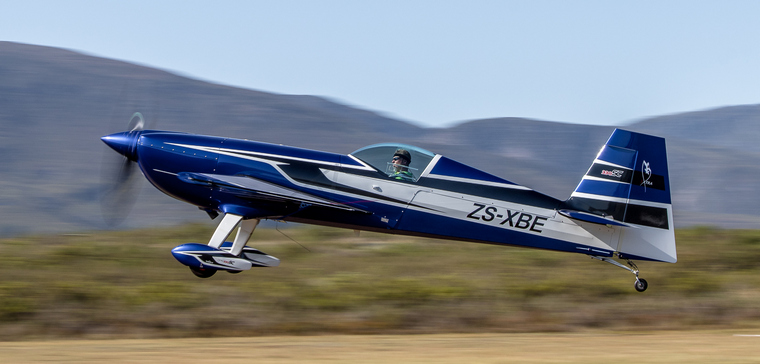 Barry Eeles - Extra 330 SC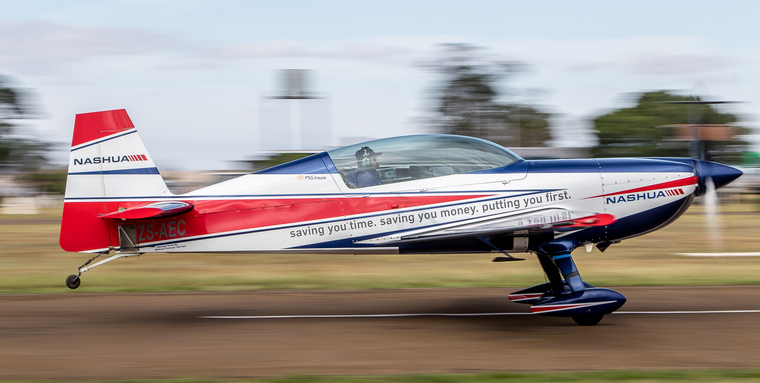 Andrew Blackwood-Murray - Extra 300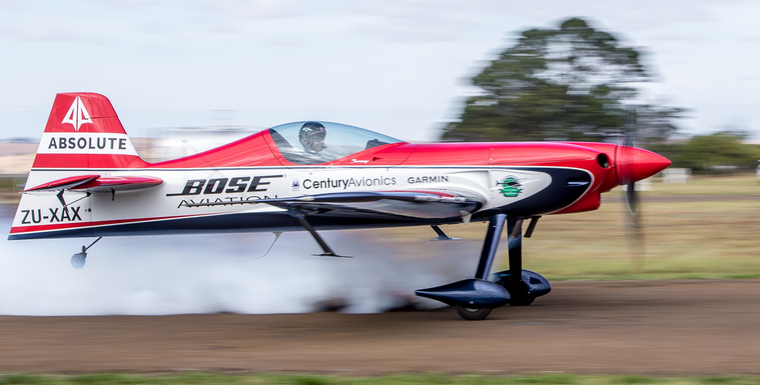 Non-competing Mark Sampson - Sbach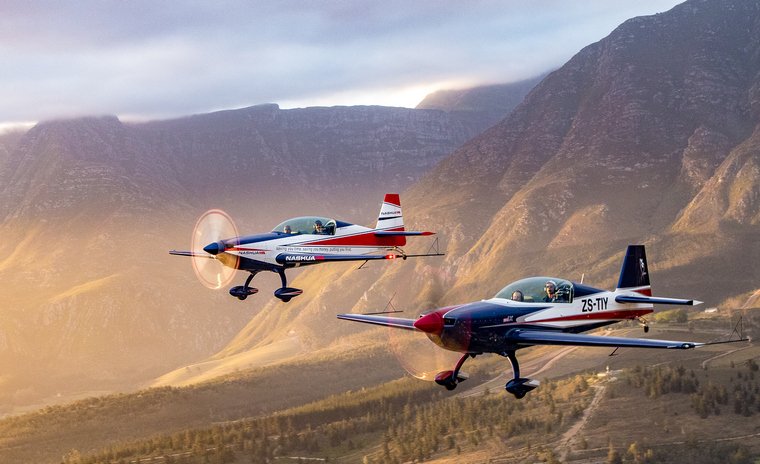 Late afternoon scenic flight for Andrew Blackwood-Murray and Mark Oostingh


The day was concluded with enough daylight for a bit of fun flying by Barry Eeles, Andrew Blackwood-Murray and Mark Oostingh.
All in all, a very successful event, although out of its normal time slot in the calendar.
Results for the Western Cape Regional Championships of SAC:


RV Class:
1. Marko Nel RV 8
2. Alewyn Burger RV 6
3. Johan Ferreira RV 8
Sportsman Class:

1. Alewyn Burger Zlin 50
2. Michel du Plessis RV7
3. Tristan Eeles Extra 200
Intermediate Class:

1. Mark Oostingh Extra 330 LX
2. Marko Torppa Zlin 50
3. Andrew Blackwood-Murry Extra 300
4. Jurie Steyn Zlin 50
Unlimited Class:

1. Barry Eeles Extra 330 SC
2. Eugene du Preez Extra 330 SC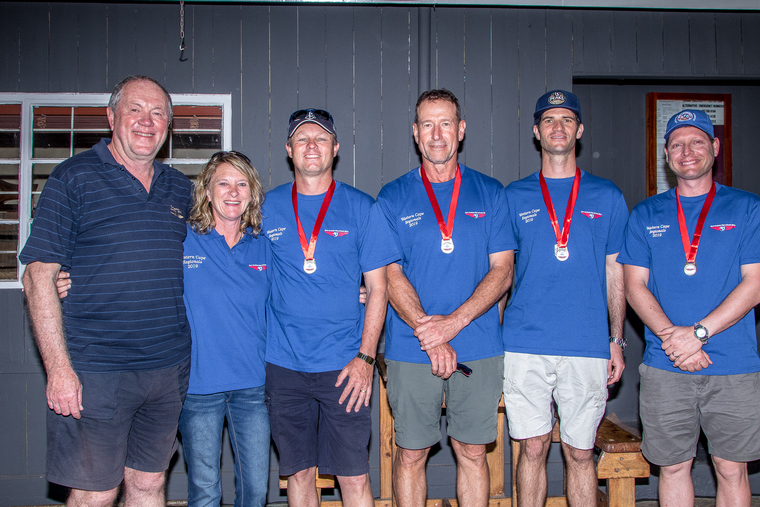 Pieter Venter, Swellengrebel Flying Club chairman and Annie Boon SAC with the section winners. Barry Eeles (Unlimited), Mark Oostingh (Intermediate), Alewyn Burger (Sportsman) and Marko Nel (RV)