1. Message from the Editor
2. A small matter of knowledge
3. Africa's 2019's Hazards, Incidents, Accidents and Safety Occurrences
4. Emergency Response Planning
5. Henley Global Aviation Safety and Quality Training
6. Flying is safer, but aviation claims and risks grow
7. What's hot in airline avionics upgrades
8. Airline Union-Management relations in the age of the SMS
9. News from the Johannesburg Airports
10. Finale
1. MESSAGE FROM THE EDITOR

As we approach the seasonal holiday exodus, it's time to think about Maintenance Schedules of the privately-owned aircraft and the checking of Pilots licenses for the expiry dates of scheduled training. While the temptation to go regardless of out of date checks or certificates must loom large in the aircraft owner/pilot's busy life - the temptation must be ignored.
This is the time of year where accidents happen and everything that can be done should be done to enhance aircraft safety. Make sure that your whereabouts are known (filing a flight plan really is there to make this a reality), keep ATC informed of your safe arrival so that SAR is not activated. Keep a very close eye on the weather ensuring that you have a personal go/no go policy and finally ensure that Scud Running is stamped out of aviation in our part of the world.
Vivienne
2. A SMALL MATTER OF KNOWLEDGE

In our world of aviation. automation affects every aspect of an aircraft's arrival and departure wherever in the world this happens. The latest jump into this brave new world has been brought to fruition by British Airways at London's Heathrow Airport.
British Airways is introducing autonomous baggage carts at its home airport, London Heathrow. The baggage carts are designed to reduce customer delays by optimising the baggage process. Every day, British Airways handles around 75,000 bags at its home at London Heathrow. The airline is based in Terminal 5, however, also operates a few flights out of other terminals each day. Obviously, coordinating all of these bags can be a huge logistical challenge.
So how will it work? Every bag that travels in the hold of an aircraft, whether it originates at the local check-in desks or in transit/transfer from another flight, must have a bag tag affixed to it which carries all of the required information appertaining to the route being flown and the ownership details. These bags travel through the airport's baggage system and are then either bulk loaded or placed into a ULD and then onto a baggage dolly to be delivered to the aircraft.
The operator of the baggage carts/dollies typically waits until all of the bags have arrived to save making multiple journeys. However, with each automated baggage cart able to operate independently, they can head to the appropriate aircraft as soon as each one is full.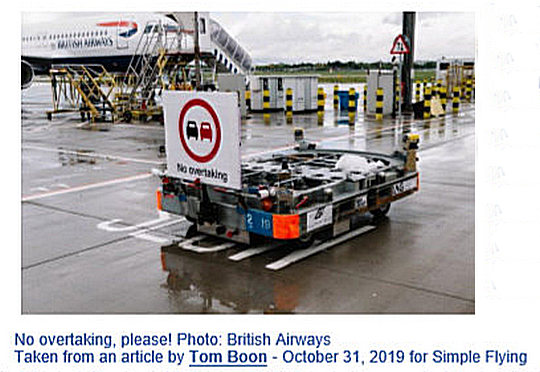 The dollies have been programmed with complete details of the Airport's Service Road and Apron layouts and will know which route to take to reach the appropriate gate. Using artificial intelligence, they also work out which route would be quickest, rather than unnecessarily following a predetermined route.
The vehicles are emission-free and come at a time when British Airways' owner has committed to becoming a net-zero emissions airline group by 2050. As part of this commitment earlier this month, we saw the airline announce that all domestic flight bookings will be carbon offset from January.
While new technology is certainly exciting, it does raise a couple of concerns. The largest in this instance being safety while operating around aircraft.
Additionally, without a baggage container on top, the low to ground vehicles could potentially be easily missed. As such, British Airways appears to be adopting unmissable no overtaking signs onboard the vehicles.
3. AFRICA'S 2019 HAZARDS, INCIDENTS, ACCIDENTS AND SAFETY OCCURENCES

Sources, among, others, PlaneCrash info.com; News24, Aviation Herald, Flight Safety Information, SACAA, AIN, FSF.
ACCIDENTS INVOLVING FIXED WING AIRCRAFT IN AFRICA DURING 2019
Date A/C Type Fatalities Location

21 Jan 19 Mirage F1 0 Taounate, Morocco
07 Feb 19 Glasair III 0 Donkerhoek, Pretoria, RSA
13 Feb 19 Cessna U206G Stationair 6 5 Makutano Forest in Londiani, Kenya
14 Mar 19 PA28 0 Kimberly, RSA
10 Mar 19 B38M 157 Bishoftu, Ethiopia
30 Mar 19 Twin Comanche 0 Baragwaneth, RSA
22 Apr 19 AN26 Freighter 0 Khartoum, Sudan
01 May 19 Diamond 0 Ilorin International Airport in Ilorin, Kwara State, Nigeria
23 May 19 Bantam 0 Phalaborwa, RSA
11 Jun 19 Radial Rocket 0 Baragwaneth, GP, RSA
22 Jun 19 Piper PA-18-150 Super Cub 1 Chyulu National Park, Makueni County, Kenya
22 Jun 19 Antonov AN-124-100 0 Tripoli-Mitiga International Airport, Libya
23 Jul 19 B737-300 0 Lagos, Nigeria
03 Aug 19 Sling 4 2 Tabora, Tanzania
06 Aug 19 Cessna 208B Grand Caravan 0 Mafia Airport (MFA), Tanzania
14 Aug 19 Jabbie 430 0 Krugersdorp, RSA
16 Aug 19 C172 2 Hartbeespoort Dam, west of Akasia in the North West,
09 Oct 19 AN74T-100 0 Mogadishu Airport, Somalia
10 Oct 19 AN72 8 Nr. Kole, DRC
11 Oct 19 F50 0 Wilson Airport, Nairobi, Kenya 25 Oct 19 Cessna 210 0 Likoma Island, Malawi
ACCIDENTS INVOLVING ROTOR WING AIRCRAFT IN AFRICA DURING 2019

19Jan 19 Z-9 0 Kati, Mali
03 Feb 19 SA341G Gazelle 0 Rand Airport, RSA 2
0 Feb 19 MIL 2 Rechaiga, Algiers
03 Mar 19 Bell 505 5 Lake Turkana, Kenya
18 Apr 19 Augusta 109 0 Centurion, GP, RSA 02 May
19 Dauphin TBA Guemar airport, El-Oued, Algeria
10 Sep 19 RH22 Beta 0 The Hills Eco Estate, Gauteng RSA
12 Sep 19 RH44 0 Hartebeesfontein, NW, RSA
20 Aug 19 Squirrel 0 Virginia Airport, Durban, KZN, RSA
11 Oct 19 Bell 412 0 Mediterranean Sea 65nm out of Port Said, Egypt
25 Oct 19 RH44 0 Pretoria
RSA OTHER AVIATION RELATED ACCIDENTS DURING 2019

24 Mar 19 BE20 1 Matsieng Airfield, Botswana
12 Jun 19 MI35M 0 Katsina Airport, Nigeria
30 Jun 19 B787 1 - Stowaway Originated in JKIA, Kenya stowaway fell out of wheel bay on finals into London Heathrow, UK
20 Jul 19 ….. 0 A hot air balloon crash-landed near the M44 in Soshanguve on Saturday, leaving two people injured
INCIDENTS AND OCCURRENCES DURING SEP AND OCT 2019
Date A/C Type Location Details Type Of Op

02 Sep 19 B737 800 OR Tambo, RSA Precautionary return to OR Tambo following Stabiliser Trim warning COM
06 Sep 19 Cessna 172 Wonderboom, GP, RSA A/C taxied into a helicopter under tow. TRNG
13 Sep 19 Raven 500 Bram Fisher International Airport (BFN/FABL), Bloemfontein, RSA Airspeed was too low on the approach and during a flair, the a/c dropped and landed hard on the RWY THR PVT
14 Sep 19 Cessna 172B Skyhawk Bram Fisher International Airport (BFN/FABL), Bloemfontein, RSA Forced landing. PVT
14 Sep 19 B737-490 OR Tambo, RSA Precautionary return from airborne due Gen 1 failure COM
21 Sep 19 B757-200 Marrakesh (Morocco) A/C was climbing out of runway 28 when an engine (RB211) emitted repeated bangs and streaks of flame prompting the crew to stop the climb at 7000 feet and return to Marrakesh for a safe landing on runway 10 about 40 minutes after departure. COM
25 Sep 19 Bombardier C Series CS-300 enroute from Mwanza, Tanzania to Dar es Salaam, Tanzania A/C was about 160nm southeast of Mwanza when the crew needed to shut an engine (PW1524G) down. The aircraft drifted down and returned to Mwanza for a safe landing about 70 minutes after departure. COM 30
Sep 19 Embraer ERJ145MP Maputo International Airport, Mozambique Runway excursion COM
Oct 19 Embraer ERJ190 Nairobi, Kenya A/C was climbing through FL350 out of Nairobi when the passenger oxygen masks were released. The crew performed a rapid descent to FL160 and returned to Nairobi for a safe landing about 45 minutes after departure. The passenger oxygen masks were released due to a faulty switch, the cabin altitude had remained at 8000 feet all the time. COM 08
Oct 19 Boeing 7673BGER Dakar-Blaise Diagne International Airport (DSS/GOBD), Senegal Uncontained engine failure COM
11 Oct 19 B737-800 Lagos, Nigeria A/C Landed on Lagos's RWY018R when a cargo door sprung open. The aircraft taxied to the apron. COM
27 Oct 19 B734 Durban, RSA Bird strike caused a/c to return to Durban COM 28
Oct 19 Dash 8 Eldoret, Kenya Return from airborne due wheel fell off after take-off COM
30 Oct 19 A319-131 OR Tambo, RSA Bird strike on lower fuselage on approach COM
ROTOR WING INCIDENTS AND OCCURRENCES IN JUL AND AUG 2019

03 Sep 19 RH44 - Beta II Nr. Bloemfontein, RSA The helicopter was hit by gunfire and force landed at Bram Fischer Airport after a rapid loss of engine oil. Police
25 Oct 19 Sikorsky S-92A Port Harcourt, Nigeria Left hand engine failure CHTR
AERODROME HAZARDS

Bamako, Mali ATC - low level of proficiency Beni, Democratic Republic of Congo Runway condition very poor - RWY rehabilitation underway; Birds, Security
Entebbe, Uganda ATC Staff under training; Birds Bangui, Central African Republic People and animals alongside the runway Goma, Democratic Republic of Congo ATC - low level of proficiency, construction hazards, birds, runway incursions
Juba, South Sudan Poor ATC, heavily congested airfield, large birds, local insurgents
Kalemie, Democratic Republic of Congo Ongoing construction
Lanseria International Airport, RSA Birds, Drones, construction work on airside and landside
Rand Airport, RSA ATC trainees, birds
Timbuktu, Mali ATC information only with RPAs (Drones) operating in the area
JKIA, Nairobi, Kenya Poor Security - check for stowaways / tampering with aircraft
4. EMERGENCY RESPONSE PLANNING

Blake Emergency Services is the International Crisis Management and Contingency Planning and Response Specialist who, although based in the UK, have extensive experience in Africa having handled accidents, incidents, counselling, repatriation, DNA sampling and confirmation, in among others Lagos, Nigeria; Fez, Morocco; Pointe Noire, Congo; Moroni, Comores; Maputo, Mozambique and more recently Ukraine, The Netherlands, Indonesia and Mali. Please go to
www.blakeemergency.com
or contact
rethea.mitchell@blakeemergency.com
If you are interested in becoming a volunteer for Blake Emergency Services, please contact Rethea at the address given above.
An Emergency Response Plan is a required section of your SMS and may also be added to your Operations Manual.
Emergency Response, Incident Response, Operations Control and Family Assistance training together with the writing of Emergency Response Plans and Procedures is now offered through Blake Emergency Services. For more information, please contact Rethea on Rethea.mitchell@blakeemergency.com.
5. HENLEY AVIATION TRAINING

Should you wish to make a booking for any of the following courses please contact Candice on +27 (0)11 024 5446/7 or by email to
training1@henleyglobal.org.za
. The full 2019 schedule is posted on the website -
http://henleyglobal.org.za/events/
DATES COURSE LECTURER COST EXCL VAT

11 November 2019 CRM Refresher Verity Wallace R 1,160-00
11 November 2019 Dangerous Goods Verity Wallace R 950-00
18-19 November 2019 CRM Initial Verity Wallace R2,970-00
25-26 November 2019 Quality Assurance Auditor Dan Drew R 2,970-00
2-3 December 2019 Safety Management Systems Introductory Course Various R 2,970-00
2-6 December 2019 Integrated Safety Officer Course Various R 7,700-00
9 December 2019 CRM Refresher Verity Wallace R 1,160-00
9 December 2019 Dangerous Goods Verity Wallace R 950-00
Notes: Cost per delegate includes all training materials, refreshments and lunch. Attendees paying in cash on the day are eligible for a 10% discount. Both Recurrent CRM and Dangerous Goods Training Courses are available upon request - even at short notice.
On request we also offer - Air Cargo Security (Part 108) Health and Safety (Medical) Cargo and Warehouse Security Risk Management & Investigations First Aid and the Law NEW - Maintenance Reliability Programme NEW - Maintenance Management NEW: Accident Investigator Course NEW: Recurrent Safety Management System Course (every 3 years) NEW: Fatigue Risk Management Course
6. FLYING IS SAFER, BUT AVIATION CLAIMS AND RISKS GROW.

The global airline industry has experienced some of its safest years in terms of fatalities recently, despite a number of crashes, according to a new study - but long-term improvement of its risk management record is challenged by a growing number of claims and risks. The findings come from a study conducted by Allianz Global Corporate & Specialty (AGCS) in partnership with Embry-Riddle Aeronautical University, the largest fully accredited university specializing in aviation and aerospace.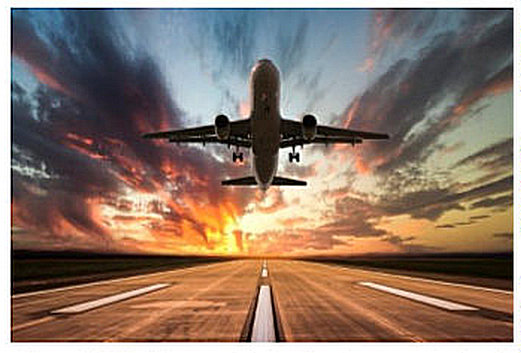 According to the study, the airline industry has seen heightened loss activity from more costly repairs and engine claims, damage from foreign objects such as bird strikes, ground collision incidents, slips and falls, fleet groundings, mis-fueling incidents and liability awards.
"Thankfully, fatal air accidents involving the modern generation of commercial aircraft are infrequent, and the past few years have been among the safest ones in aviation history," said Tom Fadden, global head of aviation at AGCS. "However, the headline improvements in safety shouldn't lull the aviation industry into a false sense of security. The sheer volume and magnitude of aviation losses is often underestimated. At any time, Allianz alone will handle thousands of claims, and be it grounding incidents or collisions with drones, there are also many new risks on the horizon which airlines, manufacturers and airports have to prepare for."
The report analysed more than 50,000 aviation insurance claims, worth more than US$16.3 billion, made between 2013 and 2018. It revealed that collision and crash incidents accounted for 57% of the value of all claims - equivalent to US$9.3 billion - and 27% of claims by number. The report projected that more costly grounding incidents, business interruption resulting from cyber and drone events and more incidences of turbulence will have an influence on the loss landscape.
"Overall, aviation insurance claims are increasing in frequency and severity, driven by higher values of aircraft, increased repair costs and rising liability awards for crash victims," said Dave Warfel, Regional Head of Aviation for North America at AGCS. "The volume of claims is also a reflection of growth in air transport, with increased passenger numbers and more congested airports, as well as growing demands on airlines, manufacturers and ground services."
The fact that crashes and collisions are the top causes of aviation claims isn't driven only by major aviation disasters, AGCS said. Such claims also include incidents like hard landings, bird strikes and incidents on the ground. The average runway incident claim, for example, totals about US$1.9 million. Faulty workmanship or maintenance is the second top cause of claims, followed by machinery breakdown.
Modern aircraft can also be more expensive to repair, contributing to costlier claims. Increasing complexity in aircraft design, technology and manufacturing is also leading to more costly grounding incidents, sometimes involving entire fleets, AGCS said. The redesigned Boeing 737 Max, for example, remains grounded following two fatal crashes within five months in 2018 and 2019.
"Such incidents highlight the challenge in finding technical solutions to complex problems, which increases the time it takes to get grounded aircraft back into operation," Warfel said. "Civil aviation and airline safety authorities have grown increasingly cautious, and rightly so. However, this will likely result in more - and longer - groundings of aircraft in the future."
Liability claims per passenger are also increasing, with many plaintiffs seeking higher awards. With potential awards per passenger reaching millions of dollars, a major crash could result in a liability loss of up to US$1 billion in the future, the report said.
The report also warned of a range of emerging risk scenarios. For example, the projected demand for new pilots - about 800,000 over the next 20 years, double the current workforce - brings challenges in recruitment and training, the report said. And a number of recent accidents have raised concerns that pilots are over-reliant on aircraft automation systems. Incidents of turbulence are also predicted to increase due to climate change, with the North Atlantic flight passageway projected to see the largest increase. Extreme turbulence can cause structural damage to an aircraft, which can cost millions of dollars. The growing number of drones and cyber risks such as data breaches, system outages and hacker attacks are also predicted to have a significant impact on aviation loss.
Accidents on the ground could increase as well, according to the report. In many cases, airport infrastructure hasn't kept up with the rapid growth in passenger and aircraft numbers, and it is predicted that most of the world's busiest airports will face capacity issues within a decade. Ground congestion causes delays, and also increases the risk of collisions and ramp accidents, AGCS said.
On a more positive note, the report highlighted the ongoing decline in the number of fatal accidents over the past 60 years - a period when the number of passengers has skyrocketed. Between 2008 and 2017, there were 2,199 fatalities from 37 commercial passenger fleet jet events globally - less than 8% of the total number since 1959. In 2017, for the first time in at least 60 years, there were no fatalities on a passenger jet flight, and 2018 ranks as the third-safest year ever, with 2015 in second place.
https://www.insurancebusinessmag.com/us/news/breaking-news/flying-is-safer-but-aviation-claims-and-risks-grow190701.aspx

7. WHAT'S HOT IN AIRLINE AVIONICS UPGRADES

Airlines' avionics upgrade efforts target obsolescence with enhanced vision and connectivity to support predictive maintenance.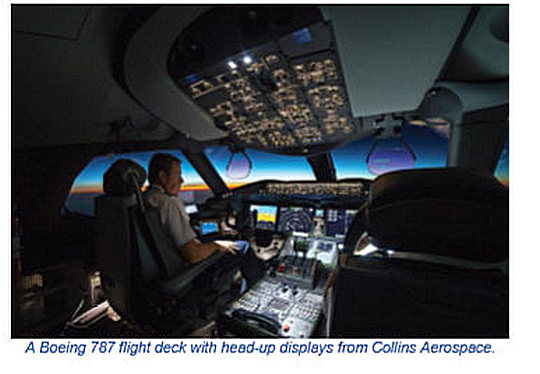 The major push toward installation of automatic dependent surveillance-broadcast (ADS-B) is nearing important milestones if not the finish line. All U.S. commercial aircraft are expected to meet the FAA's Jan. 1 deadline, and about 75% of Europe's airliners are expected to have ADS-B by the European Union Aviation Safety Agency's (EASA) June 7 deadline.
Elsewhere, progress on ADS-B is highly uneven, and data is patchy. Aircraft in Australia, Hong Kong, Indonesia, New Zealand, Singapore, Sri Lanka, Vietnam and Taiwan have at least partially met requirements for equipage. Collins Aerospace Marketing Manager Michael McDowell cites an upcoming mandate for ADS-B in China. Latin American regulators have not required ADS-B but are starting to follow U.S. and European requirements. ADS-B also has not been mandated in Africa, but a group of African nations has agreed to use Aireon's space-based ADS-B, so they likely will move toward installation.
"Asia is well-equipped, mostly because a lot of new aircraft have been delivered," McDowell notes. Middle Eastern carriers tend to follow European requirements and also have newer fleets.
Meanwhile, there is more going on in avionics than just ADS-B. Upgrades tend to be specific to the needs of each carrier and depend on the age and type of aircraft. They also reflect national regulators' decisions on which avionics equipment will be rewarded with eased operational rules for specific aircraft types so equipped. Express-delivery aircraft seem to be good candidates for upgrades because they tend to be old and yet must meet rigorous schedules. But the most common trend in upgrades is to include any hardware or software that will increase connectivity between the ground, aircraft and cockpit, mostly for maintenance purposes.
FMS Upgrades

Universal Avionics Director of Airline Sales Scott Campbell divides his avionics prospects into several segments: flight management systems (FMS), data link systems, cockpit voice and flight data recorders, and Elbit Systems' Clearvision line of enhanced-vision products, which Universal sells.
Campbell is seeing record FMS sales for business aviation and regional airline aircraft, with the strength of this market clearly related to the FAA's ADS-B "Out" mandate. Universal's FMS include a key element of ADS-B Out: a GPS with a satellite-based augmentation system (SBAS). "Our customers are either installing or updating their FMS for ADS-B," Campbell says.
These FMS are applicable to regional aircraft like Bombardier Q400s, some Embraer regional jets and ATR models. They also can be installed on older mainline aircraft like Boeing 737 Classics, DC-9s and MD-80s. One DC-9 fleet is now getting the devices. "We still have quite a bit of activity, and a significant backlog of orders from Europe and the U.S.," Campbell reports.
One example of FMS equipage on older regional aircraft is Envoy Air's, a project that is close to completion. Envoy removed FMS/GPS Model UNS-1Ks that were more than 20 years old and did not meet the accuracy requirements of ADS-B Out, replacing them with Universal's new UNS-1LWs.
The units were installed on 169 aircraft, taking four days each. "All active ERJ 140s and 145s were modified," Envoy spokesperson Minnette Velez-Conty says. During Envoy's FMS installation, ADS-B Out transponders were also upgraded.
Universal FMS also are being installed on Canadian regional aircraft that fly to the U.S., and it is expected they will be added to aircraft on Canada's domestic routes before the country's own ADS-B mandate begins to take effect in 2021, Campbell notes. And there should be more FMS-for-ADS-B business around the world.
"Mexico is falling in line with U.S. requirements, some others already have ADS-B in Asia, and there is some discussion of it in parts of Africa," he says.
One South African carrier is upgrading with a Universal FMS, but Campbell is not sure if it is for ADS-B or other purposes. "It might be operational," he adds.
The Universal FMS also enables localizer performance with vertical guidance (LPV) approaches, the most precise GPS instrument approach without special training such as required navigation performance (RNP). "You can fly LPV down to 200 ft. like ILS [instrument landing system]," Campbell explains.
Universal's data-link solution, UniLink, has been "gaining momentum," he says. It complies with both U.S. and European data communication requirements and has been installed on a number of fleets, including Cargo Air's 10 737-300 and 400 freighters.
Enhanced Vision

Elbit's Clearvision system uses a multispectral camera to see at night and through fog, haze and other light obstruction. FAA guidance allows carriers equipped with such capabilities to perform approaches and departures that would not be possible, as the naked eye alone could not see runways. It thus provides significant operational advantages, and Campbell is seeing "positive feedback" on the upgrade. Universal is working on a Clearvision supplemental type certificate (STC) for the 737NG, expected to come out in Summer 2020.
Another major market that interests both Elbit and Universal is China. The Civil Aviation Administration of China has mandated that aircraft be equipped with head-up displays (HUD) by 2025. The HUD itself might show only flight data and symbols on a clear panel in front of the pilot so he or she need not glance down at lower displays during landings. But adding enhanced-vision technology to the HUD yields even bigger advantages, including the ability to see through, and thus land in, the heavy smog that is common in fast-industrializing China. "We are promoting enhanced vision and HUDs worldwide," Campbell says.
One edge Universal and Elbit may have in this effort is Skylens, a set of head-worn pilot goggles that provide the same benefits as fixed HUDs and have vision displays on them, according to Campbell. "The software meets all the requirements of a fixed HUD and for retrofits; fixed HUDs are a nightmare of ripping and tearing, while Skylens has a small footprint and is simple to install," he says.
Clearvision is being offered as an optional line-fit on new ATR aircraft. Universal's enhanced vision system (EVS) is installed on thousands of business aircraft, and work is proceeding on more STCs. Campbell says he is getting "positive feedback" on this upgrade as well, whether in a fixed HUD or wearable Skylens form.
FedEx has installed an early Elbit EVS on all its Boeing 757s, 767s and 777s, and MD-10s and MD-11s. Dan Allen, FedEx managing director of flight technology and regulatory compliance, says HUDs with enhanced vision enable its pilots to conduct approaches in some low-instrument-flight-rules conditions when other aircraft must hold or divert. "We've seen numerous examples where FedEx is the only aircraft able to land," he says.
When will all the positive feedback on Universal's data link and enhanced vision turn into orders and installations? "I think some airlines will take a break and breathe a little after ADS-B," Campbell predicts. "That was a major headache for them."
GPS and Obsolescence

Joseph Gallo, Collins' director of marketing for commercial avionics, also sees many opportunities for upgrades. For example, the OEM's latest GPS landing units (GLU) were designed for software-only upgrades so they will be able to handle signals from the multiple positioning-satellite constellations that will be operating by the middle of the next decade. These upgrades will be most attractive for widebody aircraft that fly across several regions, where use of specific satellites may be mandatory, and in South America, Africa and Southeast Asia, according to McDowell. "Less so in the domestic U.S. or Europe," he adds.

Universal Avionics flight management systems are seeing record sales due to the FAA's ADS-B mandate.
Relatively low fuel prices are keeping older aircraft in fleets longer and thus raising obsolescence issues. "Radar systems and older communication and radios will need to be upgraded," Gallo says. And cathode-ray-tube (CRT) flight displays are getting old and less satisfactory.
If an airline plans to keep an old aircraft with CRT in service for only 3-5 years, a simple swap-out of liquid-crystal displays (LCD) for CRTs may suffice. Delta Air Lines is doing this on its 757s and 767s. But Gallo argues that flying an aircraft longer, up to 10 years, justifies a "full-up" upgrade with new LCD and input-output connections. Collins' LCDs come with these connections, which allow both fuller and clearer displays of data. Upgrades have been made on FedEx 757s and 767s, and Collins is talking to LATAM about retrofitting 10-year-old 767s.
UPS has installed ADS-B Out on its fleet and is now replacing CRT monitors with Collins LCDs on all its 757s and 767s. By early fall, 35 757s were re-equipped, as were nine 767s, says spokesman Jim Mayer.
The express carrier also has contracted with Airbus for major upgrades of 52 A300 cockpits. The aircraft will get new FMS, GPS, weather radars and aircraft communications addressing and reporting systems (ACARS). Upgrades also include the latest enhanced ground-proximity warning systems, new standby instruments and a new central maintenance system to increase maintenance information. LCDs with better vertical situation displays will replace older versions and enable future applications such as synthetic vision, Mayer notes.
Gallo says HUDs are common in the U.S., on more than three-quarters of its 737s. China will require HUDs by 2025, several Indian airlines are interested, and Gallo recently has seen some interest in Europe.
The attractiveness of HUDs and the possible addition of EVS derives chiefly from regulation. The FAA offers lower landing visibility minimums for HUD-equipped aircraft and even lower ones for those with enhanced vision. Gallo says Europe has adopted these U.S. rules, triggering carrier interest in HUDs and enhanced vision, and he hopes China will also. Collins helps airlines project how much they can increase their completion rates with the upgrades, given weather conditions at their airports and the eased rules offered by their regulators.
McDowell says Collins plans to offer its LPV retrofit by 2022, and India will soon require this capability. In addition to enabling more efficient landings at ill-equipped airports, LPV allows more flexibility in approaches than standard ILS, he notes. Only the Airbus A220 comes with LPV now, but the Collins executive thinks the capability may become more popular. Boeing and Airbus have told customers that SBAS to enable LPV will be available on new aircraft in 2020. Widebodies that fly into major airports are not considered good candidates for LPV, but smaller aircraft in some regions may be
"Connectivity is a hot topic," Gallo stresses. More carriers are becoming more interested in data ownership, getting data off aircraft, moving it around on the ground and doing preventive maintenance. Collins has an on-ground network inherited from ARINC and its IntelliSight aircraft interface device to collect aircraft data and distribute it to the ground, via cabin WiFi, radio, ACARS or cellular nets after landing, all according to customer instructions.
EFBs and Connectivity

Greg Francois, avionics product sales manager at Honeywell Aerospace, agrees with Gallo, saying the biggest single upcoming trend in avionics is the use of electronic flight bags (EFB) and wireless connectivity for EFBs into and out of the cockpit. Honeywell offers satellite communication products like JetWave and Aspire for this market.
More generally, Gallo sees upgrade opportunities, even in the newest jets. Even the Boeing 787 began its design journey 15 years ago, a much different age in the electronics world. "Smaller, cheaper, lighter and more digital is the direction we are heading," he predicts.
Alexander Krause, product sales manager for avionics, flight deck modifications and base maintenance at Lufthansa Technik (LHT), says the company has investigated EVS, especially for the Chinese market. "In contrast to HUDs, we estimate that enhanced vision will offer merely qualitative advantages for flight operations and therefore will be less attractive to our customers," he notes.
Krause sees concern about the coming obsolescence of aircraft equipped with old CRTs. "Operators seek LCD plug-and play solutions, which can be intermixed, meaning old CRTs and new digital LCDs operated in one cockpit simultaneously. This way, CRTs can be replaced by attrition," he says.
And, like Collins and Honeywell, LHT is seeing a strong demand for improved EFBs, with state-of-the-art software, integration of flight data parameters via aircraft interface devices and customized connectivity to meet each airline's specific demands for data, both in flight and on the ground.
Krause says each airline increasingly follows its own digital and data concepts, so LHT must provide tailored solutions. But however, as they obtain it, more and more airlines want complete access to flight data to support predictive maintenance.
https://www.mro-network.com/avionics-instruments/what%E2%80%99s-hot-airline-avionics-upgrades
8. AIRLINE UNION-MANAGEMENT RELATIONS IN THE AGE OF SMS

Labour-management disputes at the airlines always raise the concern that safety may be affected. Usually, the concerns focus on the workplace tensions that arise when management and labour are involved in protracted disputes. Those workplace tensions can destroy the collaborative atmosphere important to aviation safety. They can also add stress to workers that can affect their ability to do their jobs properly.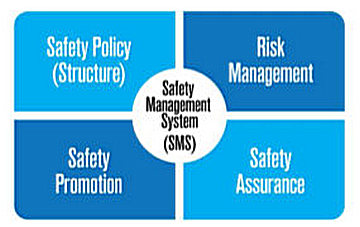 Of course, protracted disputes can lead to even worse outcomes. One of the worst-case scenarios of such disputes recently played out in the news of an American Airlines mechanic who was arrested for allegedly sabotaging a Boeing 737-800 at Miami International Airport. According to an FBI affidavit, the mechanic tampered with the air data module system, a critical component of the aircraft's navigation system, responsible for providing information-such as airspeed and altitude-for display in the cockpit. As the aircraft was taxiing for departure on July 17, the crew powered up the engines and noticed an error message for the system. An inspection of the aircraft found that a pitot tube had been blocked with foam.
In the FBI affidavit, the mechanic is quoted as saying that the contract dispute with American Airlines was hurting him financially and that he tampered with the aircraft "to cause a delay or have the flight cancelled in anticipation of obtaining overtime work," and "not to cause harm to the aircraft or its passengers." Regardless of what the mechanic's intent was or the reasons for his actions, tampering with an aircraft is the most outrageous thing any mechanic can do. As a mechanic for more than 50 years, I am sickened to think that anyone whose job it is to fix airplanes would intentionally use his knowledge and access to an airplane to do something that puts the airplane, and all those on board, at risk.
I have been thinking about the labour disputes at American Airlines, and Southwest Airlines, for some time, especially in relation to the safety management systems both airlines are now required to have. This act of sabotage and its connection to one of the labour disputes prompted me to finally write this article. As many of you are probably aware, both American Airlines and Southwest Airlines are involved in protracted disputes with their mechanics' unions. Without speculating about the merits of the disputes themselves, it's fair to say that that situations at both carriers have become acrimonious enough that both airlines have sued their mechanics' union, alleging-among other things-illegal work slowdowns that grounded flights and disrupted schedules. The unions at both airlines have countersued.
AIRLINES' RESPONSIBILITY

The FAA, in reaction to the rising tensions, sent a letter to the heads of each airline and its respective union (unions in the case of American). The letters are essentially identical and state that the FAA is aware of pending litigation between the airlines and their unions but is not a party to those lawsuits and remains neutral on the labour negotiations. The letters state: "The FAA cautions that a breakdown in the relationship between [American/Southwest] and the Union raises concerns about the ongoing effectiveness of the airline's safety management system. Safety is a shared responsibility that demands a collaborative culture irrespective of any ongoing controversy between the organizations."
The letter goes on to state: "In the midst of litigation, I write to emphasize the importance of ensuring cooperatively, in accordance with FAA standards, the highest level of safety in the airline's operations." The letter is signed by the FAA's Associate Administrator for Aviation Safety, Ali Bahrami.
Here is the rub for me. Airlines and unions do not have the same obligation for ensuring safety, especially under a safety management system. In fact, the FAA's regulations, Federal Aviation Regulation Part 5, 14 CFR Part 5, don't mention unions at all. And that's not because unions don't play a critical role in the safety equation. I was an IAM union member for many years and active in the union's safety work. I participated in many accident investigations as a union member and sat on many FAA/industry regulatory committees. I know firsthand the important safety work that unions do.
But doing important safety work and having "shared responsibility" for safety at an airline are two very different things. In my opinion, addressing airline and union management as though they were equals-FAA did by addressing its letters jointly to the airline presidents and union officials-undercuts the airline's ultimate responsibility and accountability for its operation of the airline. After all, it is the airline that holds the FAA's operating certificate and it is the airline alone that is responsible for the functioning of its safety management system.
If there's one thing that SMS has made clear, it's that responsibility and accountability have to be clearly defined and reside at the highest levels of the airline. The airline has to identify an "accountable executive" with the authority over operations, financial resources, human resources, and for ultimate safety performance. The regulations further specifically provide that the airline "must define accountability for safety" and "must identify the levels of management with the authority to make decisions regarding safety risk acceptance."
While one letter from the FAA may not seem that significant, in my opinion it indicates the FAA's historic hands-off approach to what it considers labour problems even when allegations of safety issues are made. My concern with how the FAA handles union worker safety complaints in the midst of labour-management disputes goes back to the days of Eastern Airlines. FAA inspectors investigating airline mechanic complaints grew so frustrated with FAA management's unwillingness to act that they took their complaints to the United States Attorney in Brooklyn, who ultimately filed a criminal case against Eastern Airlines for, among other things, falsification of maintenance records.
So, while I have no idea whether the allegations made by mechanics in these recent cases are valid or not, the FAA should not hesitate to place responsibility for safety in the hands of the airlines-where it properly belongs. Written by John Goglia -
https://www.ainonline.com/aviation-news/blogs/airline-union-management-relations-age-sms

9. NEWS FROM THE JOHANNESBURG AIRPORTS

Users of the Johannesburg aerodromes must be aware of the fact that they all take Aviation Safety and AVSEC seriously. If you want to use these airports as a Pilot or are employed in any way on them, then we would recommend that you make yourself more than familiar with Part 139 in the SACARs and the Rules and Regulations applicable to that particular aerodrome. Be prepared for fines being levied if you breach any of the SARPs.
RAND AIRPORT, GERMISTON
-
www.randairport.co.za
Safety Meeting - Held On the 2nd Thursday of each month at 09.00 in the Old Customs Hall. • The wearing of high visibility jackets/waistcoats is mandatory for all persons, excepting for passengers under escort, on airside. (SA CAR 139.02.22(6)) • Drivers found to be speeding on airside will have their access remote taken from them. • Vehicles being driven on airside must carry proper mandatory insurance cover • All delivery vehicles and visiting vehicles requiring access to airside MUST be escorted from the access gate to the premises and then after closure of their business back to the gate for egress. • Cranes are not allowed onto Rand Airport unless their use has been specifically authorised by airport management • All operators are required to report Bird Strikes to the Airport Rescue and Fire Fighting Services or the Safety Office even if there has been no structural damage to the aircraft as a result of the strike. • Fuel must not be "trucked" into Rand Airport from other sources. Should there be a special requirement permission must be sought from the Airport Manager.
LANSERIA AIRPORT
-
www.lanseriaairport.co.za
Safety, Security and Stakeholders Meetings are held on the second Tuesday of each month from February to November at 12.00 in the LIA Training School. • The wearing of high visibility jackets/waistcoats is mandatory for all persons, excepting for passengers under escort, on airside. (SA CAR 139.02.22(6)) • Drivers shall obey the published speed limits which are 30 on airside and 40 on landside. • New Airgate system will come into operation soon. Details can be found in the AIP.
GRAND CENTRAL AIRPORT, MIDRAND
Safety Meeting are held on the 1st Tuesday of each month at 12.00 in the Boardroom • The wearing of high visibility jackets/waistcoats is mandatory for all persons, excepting for passengers under escort, on airside. (SA CAR 139.02.22(6)) • Drivers found to be speeding on airside will have their access revoked • Should an emergency occur pedestrians are requested to stand still in a safe area out of the way of responding AR&FFS vehicles. • During any emergency Pilots, Instructors and students should try to keep the frequencies as clear as possible • Cranes are not allowed onto Grand Central Airport unless their use has been specifically authorised by airport management
10. FINALE

Air Senegal Air Senegal is the state-owned flagship carrier of Senegal. It was created in 2016 and is based out of the Blaise Diagne International Airport in Dakar. Air Senegal was set up to replace Senegal's bankrupted Senegal Airlines and it forms part of the country's 20-year investment plan. Its goal is to become the leader in West African air transport, and it finds itself under the management of Philippe Bohn, a former Vice President of Airbus.
Air Senegal's fleet currently consists of six aircraft. The carrier operates three Airbus A319s, one Airbus A330-900, and two ATR 72 aircraft. Air Senegal currently flies to 10 destinations, mostly regionally to West African countries, with several new routes commencing before the end of 2019.
Route expansions Most of Air Senegal's current operations are focused on regional air travel in West Africa. Destinations include Gambia, Benin, and Cτte d'Ivoire, amongst others. The airline services one European route, flying into Charles de Gaulle airport in Paris. To increase its services, and to enter further markets, Air Senegal will introduce a further five destinations before the end of the year: • Nouakchott-Oumtounsy International Airport, Mauritania - 25 November 2019 • Mohammed V International Airport, Morocco - 3 December 2019 • Marseilles Provence Airport, France - 12 December 2019 • Barcelona-El Prat Josep Tarradellas Airport, Spain - 12 December 2019 • Nnamdi Azikiwe International Airport, Nigeria - 19 December 2019
The new France and Spain routes are combined in a Dakar-Marseilles-Barcelona-Dakar route that announces the airline's entry into Spain, and will service three weekly routes.
With South African Airways cutting its Dakar-Washington route, Air Senegal announced its intention to open its own US flight within the next six months
Fleet expansion In order to service its routes, including the new expansions, Air Senegal recently took delivery of its third A319(25 May 2019) and its very first A330neo (8 March 2019). These aircraft brought its operational fleet size up to six aircraft, and has enabled the carrier to affect its route expansion. Altogether, the carrier currently has another A330-900neo on order. Air Senegal recently took delivery of its first A330neo aircraft, with a second A330 on order. Photo: Air Senegal.
As part of its A330neo expansion, Air Senegal recently signed an agreement with SITAONAIR to offer passengers access to high-speed connectivity. Subsequently, it has become the first African airline to activate GX Aviation passenger connectivity onboard. Moreover, it is this type of innovation that will allow it to challenge regional competitors. Therefore, it can eventually take on the current African powerhouses.
The next big thing? After picking up the CFI Most Promising Regional Airline (West Africa) award in 2018, Air Senegal is on its way fulfilling its part in Senegal's Plan Emergent Senegal (PSE). The development plan is part of a national strategy that aims to increase investment and economic growth in the country, and the flag carrier is central to that plan. Air Senegal's strategy is similar to that of Ethiopian Airlines' strategy, in that it focuses on ownership, autonomy, and expansion. Ethiopian Airlines currently sits on the top of the pile for African carriers. However, Air Senegal could be well placed to soon become Africa's next big airline. Under strong management, the national carrier has been investing in asset acquisitions, setting up the foundation for expansions in 2019.
IATA is predicting that African aviation will see expansion at around 5% per year, within the next 20 years. Air Senegal has signalled its intent to be a part of that expansion. Perhaps it may even help to lead the expansion in the years to come?

Can we help you with your aviation safety and / or quality assurance requirements?
Under SA CAR 140.01.2 if you and your organisation hold one of the following
# a category 4 or higher aerodrome licence; ? an ATO approval; ? an aircraft maintenance organisation approval; ? a manufacturing organisation approval; ? an ATSU approval; ? a design organisation approval; ? an AOC issued in terms of Part 101, 121, 127, 135, 141; ? a procedure design organisation approval; and ? an electronic services organisation approval, then you shall establish a Safety Management System for the control and supervision of the services rendered or to be rendered by that organisation.
If you do not already have an approved Air Safety Officer and an approved Safety Management System then please contact us for assistance.
Avia Global in conjunction with Henley Air deliver the following SA CAA Approved training courses at Rand Airport;
Safety Management Systems, Integrated Safety Officer Course, Quality Assurance Auditor, Crew Resource Management (Initial and Recurrent), Dangerous Goods, Human Factors for AME's, NEW: Recurrent Safety Management System Course (every 3 years). NEW: Accident Investigator Course NEW: Fatigue Risk Management Course
Should your operation be of a size whereby the full-time employment of an Air Safety Officer and/or Quality Assurance Officer is not financially viable then we can provide you with Consultants who have previously held Air Services Licensing Council approval. We can also provide you with a tailor-made SA CAA approved Safety Management System and all Manuals as required by your Regulatory Authority for your operation.
For further information on how we can help you please contact Rethea or Candice on +27 (0)11 024 5446/7 or e-mail admin@aviaglobal.net