The Annual General Meeting of the Association was held in April 2018 with the following persons elected:
∑ Richard Bovell : Chairman
∑ Brad Smith : Vice Chairman
∑ Martyn Evers : Treasurer/Secretary
∑ Hanke Fourie : Pro Media & Compliance Officer
∑ Bill Harrop : Land Owner Relations
∑ Flip Steyn : Training/Technical
South African Hot Air Balloon Championships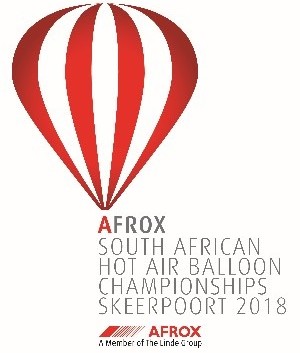 Our Annual Flagship Event, our "Nationals" was held in June 2018 at a new venue for the event, Bill Harrop Original Balloon Safari's in Skeerpoort, Magaliesberg.
Afrox were the title sponsor of the event, which provided all participating pilots with more than enough gas to tackle the tasks set by the internationally recognised Event Director, Mathijs de Bruijn.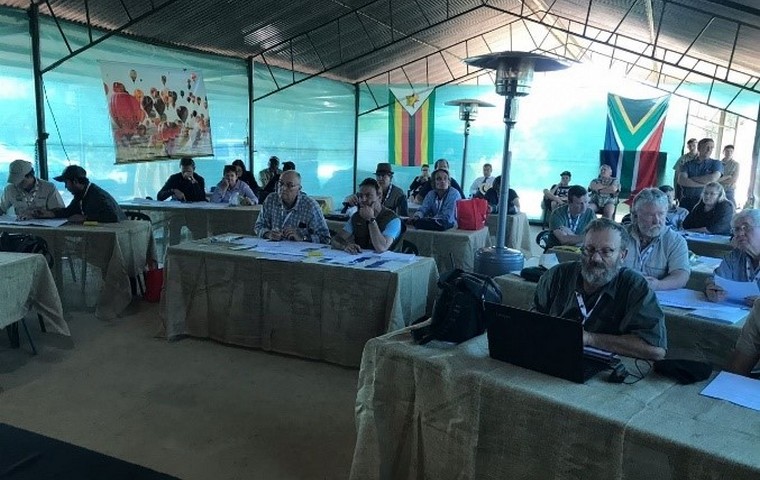 The event, under the expert management of Sarah Bauling and her team of assistants, was raised to a new level of professionalism, with great facilities, excellent media (TV & Social) coverage.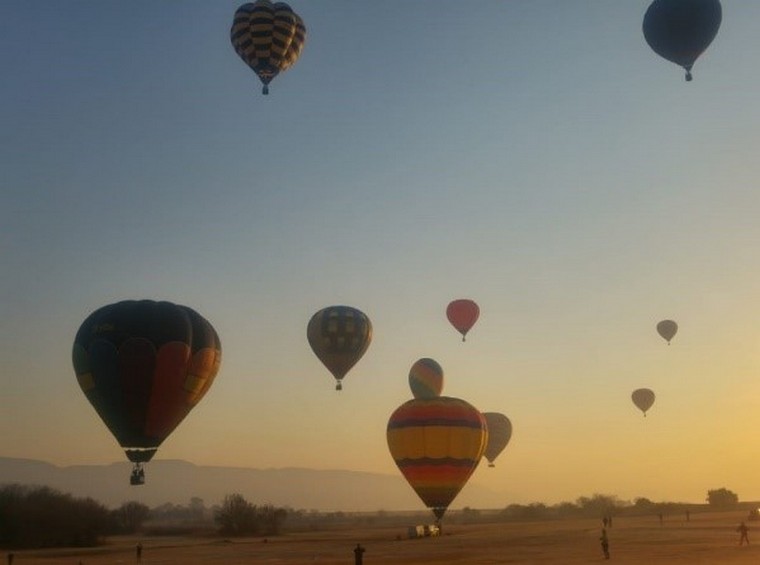 The competition area provided certain challenges as the area is frequented by balloonists all the time, so our best landowner relations were required.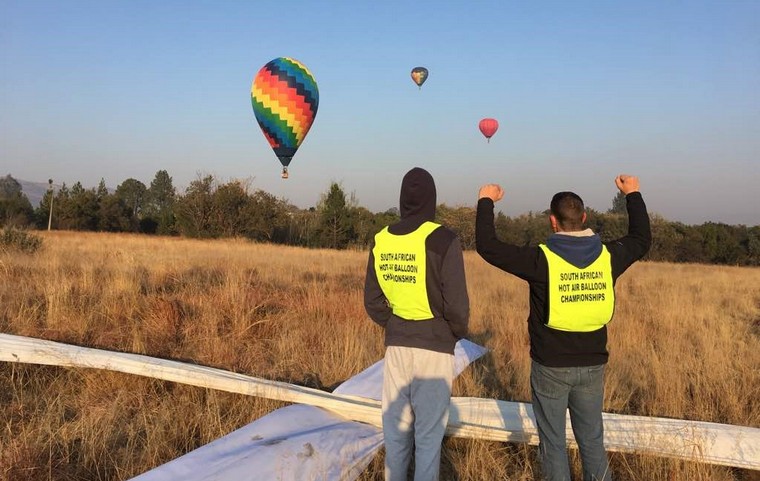 After 19 tasks in 7 flights, final results were:
1. Danie Minnaar
2. Marc Nuthall
3. Richard Bovell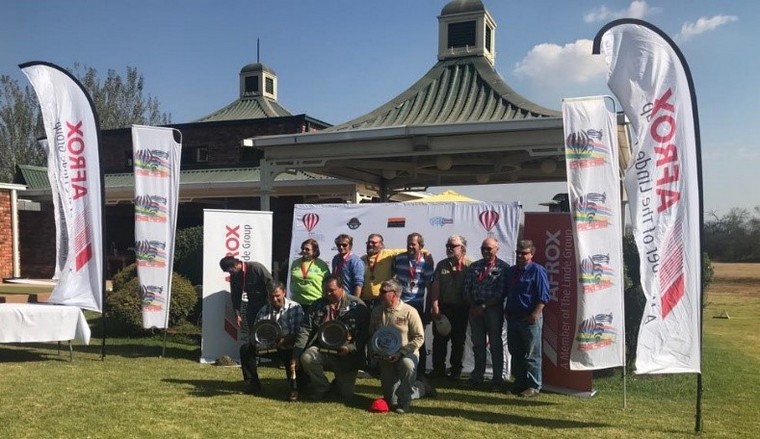 Our 2019 event planning is underway for the same venue, with dates being 23 -28 June 2019


Aviation Recreation Organisation

Our ARO Manual of Procedures (MOP) was revised, updated and approved in November 2018. A long-standing mission accomplished.
Aero Club Weekend 2018

3 balloons were present at the Middleburg event and managed successful morning flights from the airfield. Unfortunately, the winds did not allow for the planned evening Night Glo Event. We will be back in 2019.
Membership

Our membership figures for 2018 remained at a constant circa 45 members, attracting young new members to our sport remains a major challenge.
Transformation & Development

Our Transformation and Development Programme is gaining momentum with applications called for and received for our Pilot Training Grant.
The 7 applicants will be required to attend a preliminary ground school training event, English language proficiency test and medical prior to the final selection of 2 candidates, who will receive the grant for pilot training.
World Hot Air Balloon Championships 2018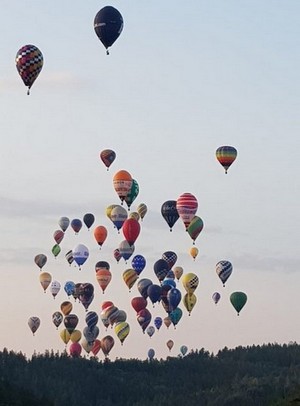 This event, which is held every 2 years, took place in Austria during August 2018. South Africa was represented by 2 teams with pilots Danie Minnaar and David McGregor participating. The competition was intensely stiff from the well organised and large American, British and European teams.
The event was eventually won after a record number of tasks by young British pilot Dominic Bareford, whose father lived in South Africa for several years in the 1980's and participated in our local ballooning activities.
Flight Statistics

Our Annual Flight Statistics remain largely skewed towards commercial ballooning from the statistics received from 13 pilots, details for 2018 were:
Sport Commercial

Number of Flights 684 41 643
Hours Flown 701 48 653
No accidents or incidents were reported, so a safe year of ballooning.
Note not all pilots responded to the request for statistics.
Aero Club Centenary 2020

Our plans for 2020 activities are currently in the making, these include:
∑ A ballooning roadshow including visits to towns in South Africa that saw ballooning activities during the Boer War.
∑ Manufacturing a balloon, depicting the Aero Club Centenary logo, for use at several Aero Club and section events during 2020.
∑ South African Hot Air Balloon Championships of increased size and stature including international pilot participation, along with centenary branding and recognition.
The above is all subject to sponsorship and willing participants.
Finances


Our Financial status as at year end, 31/12/18, remained in the positive, thanks to the expert financial control by the Treasurer, leaving us in a favourable position to undertake our 2020 projects and transformation and development goals in years to come.
.