The North West Regional Aerobatics Championship was held at the PC Pelser Airport on 7 March 2020 in Klerksdorp and was the second aerobatic competition for the year in preparation for the SA National Aerobatics Championship which will be held at Tempe in Bloemfontein.
The weather was sunny all day although windy at first with a strong North-North Easterly wind directly on the main runway, before becoming humid and partly cloudy towards the Northeast later during the afternoon.
The contest director, Cliff Lotter, explained the logistical format for the competition day at the short pilots briefing held at nine o' clock. The morning- and afternoon West- and East Aerobatic Boxes to be used for the day was also highlighted.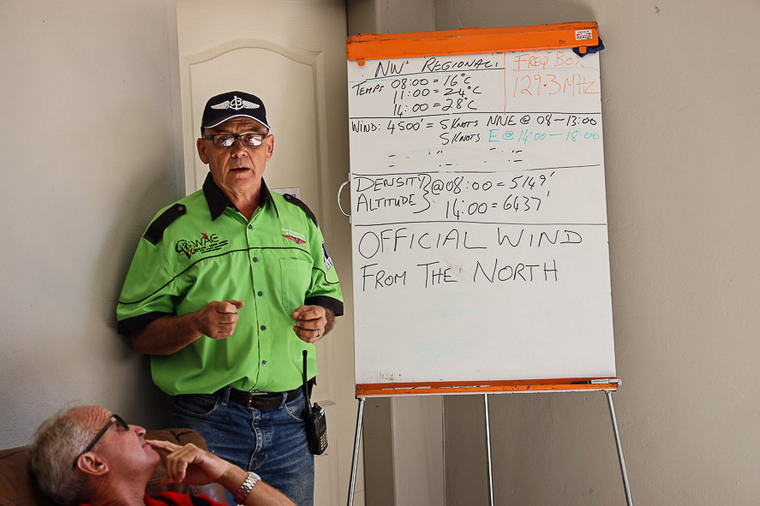 Cliff Lotter - Contest Director



The contest started half an hour later after the pilots briefing and most participants were practising their sequences on the ground.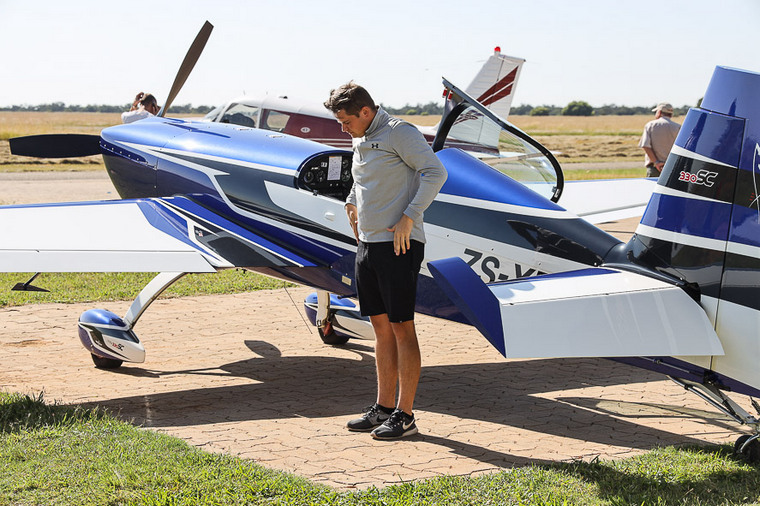 Tristan Eeles that competed in the Sportsman Class practicing his sequence

Tristan Eeles was first up in the Sportsman Class in an Extra 330SC. Twenty-one competitors each flew the known sequence in the morning before lunch and the unknown sequence once each after lunch. Whilst one competitor was flying his sequence, another one was preparing to take off and headed toward the hold the pattern outside the aerobatics box. At some stages, three competitors were either landing, flying or holding stationary on the ground to speed-up the competition process flow.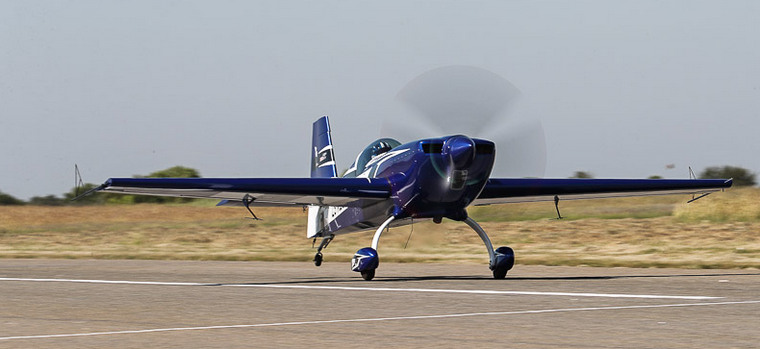 Tristan Eeles - Extra 330SC.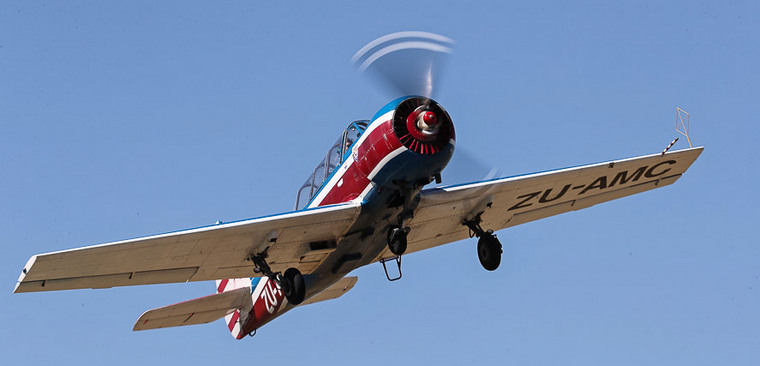 Warren Eva - Yak 52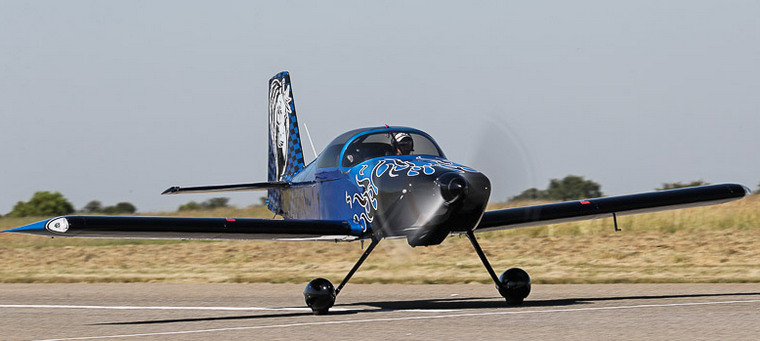 Jaco van Zyl - RV 7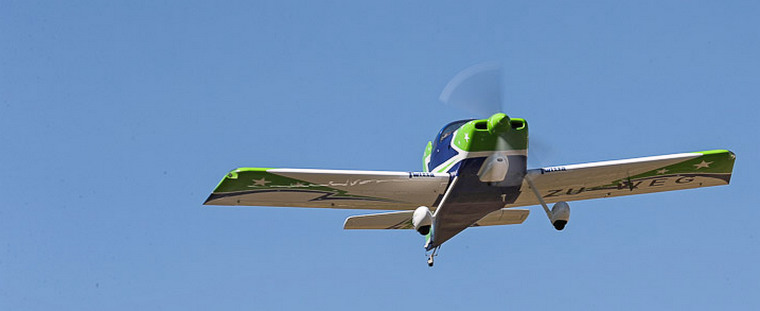 Wally Goodrich - RV 8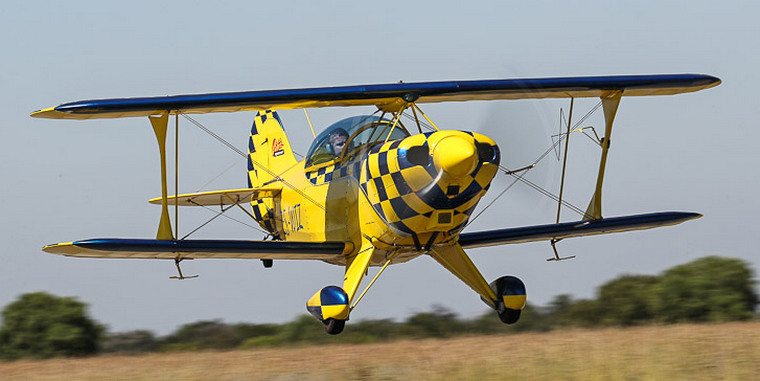 Gregg Clegg - Pitts Special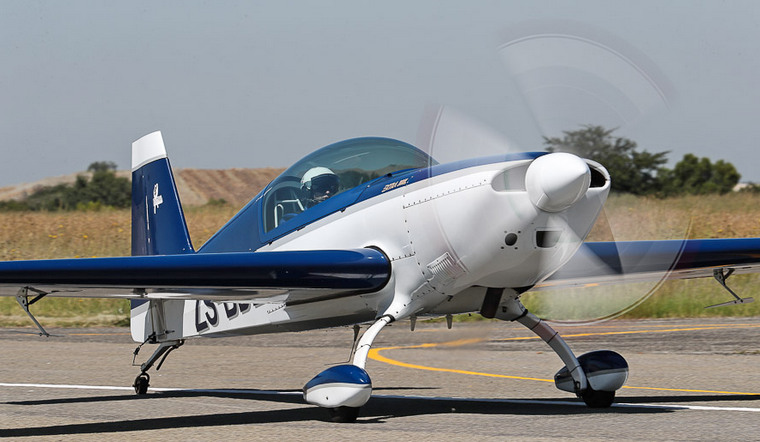 Charles Urban - Extra 300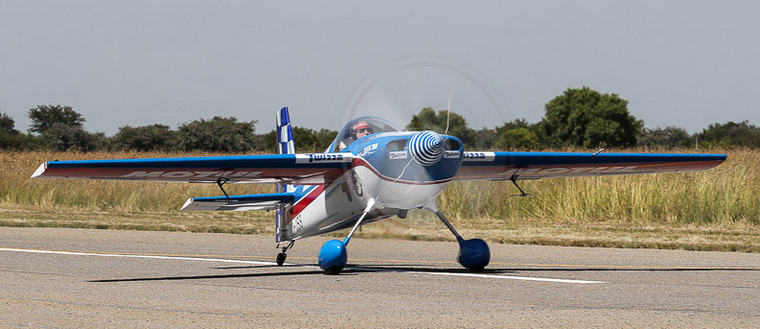 Conrad Botha - Slick 360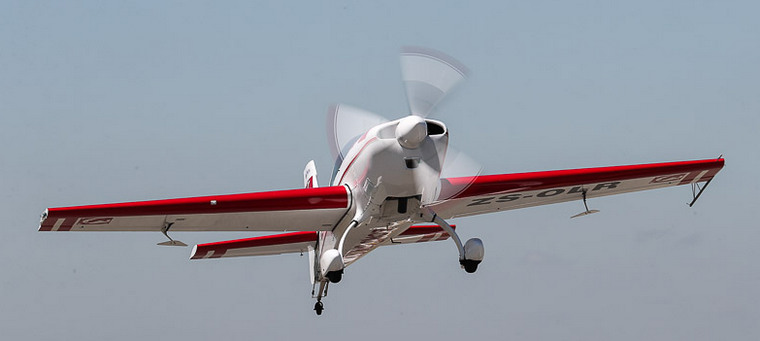 Roger Deare - Extra 300……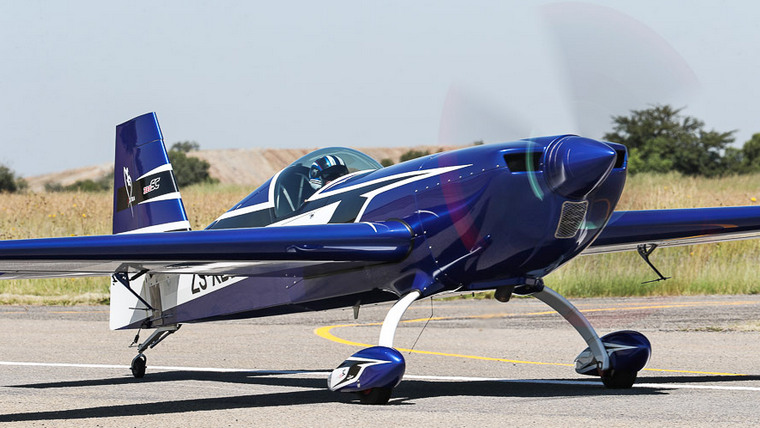 Tristan Eeles - Extra 330SC (unknown round)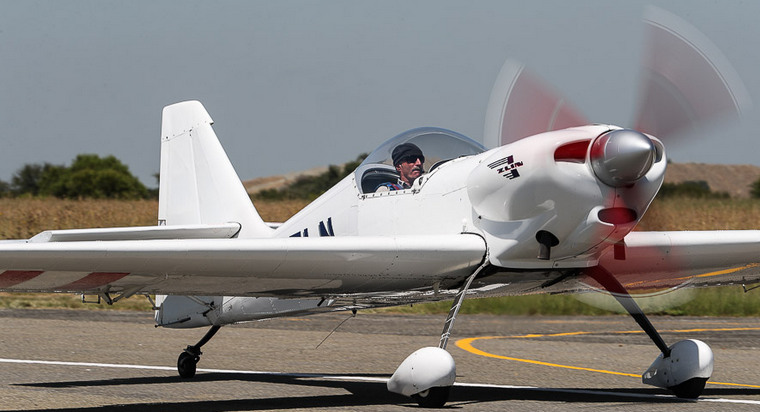 Andrew Fletcher - Zlin 50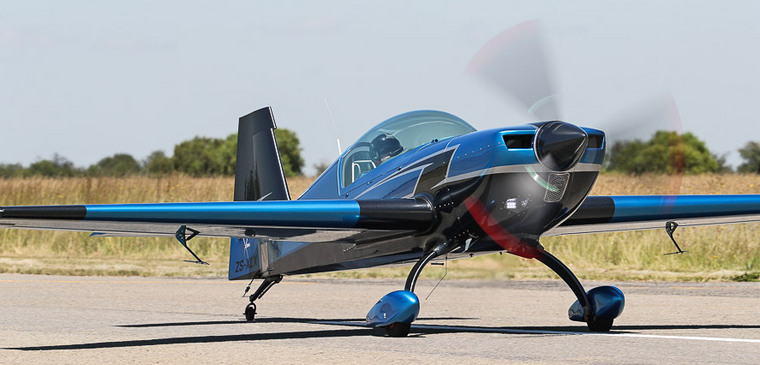 Kayle Wooll - Extra 330LX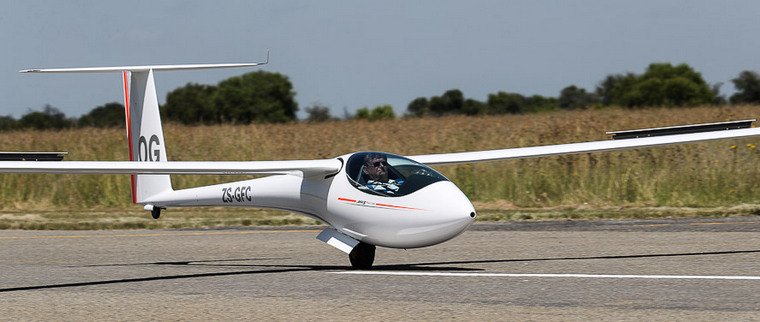 Oscar Goudriaan - JS3 Glider (graduate)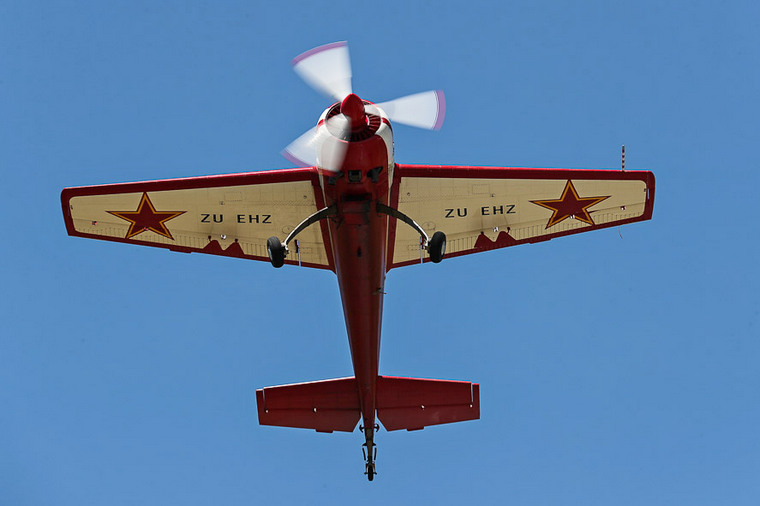 Cliff Lotter - Yak 55.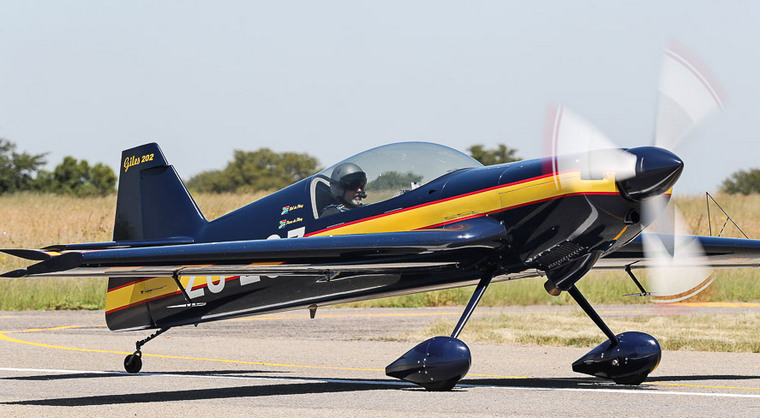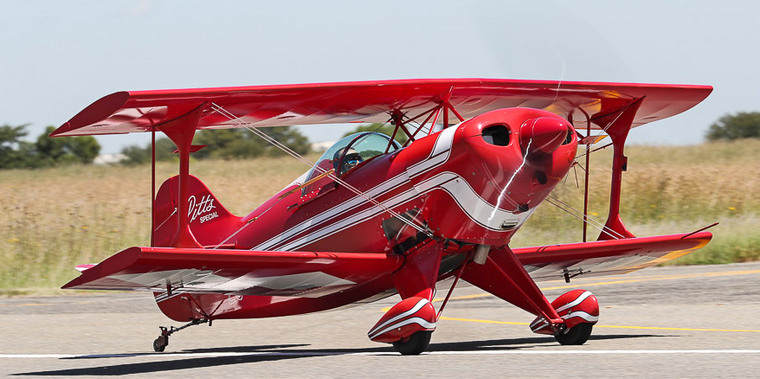 Pierre du Plooy - Giles 202…… Gary Glasson - Pitts Special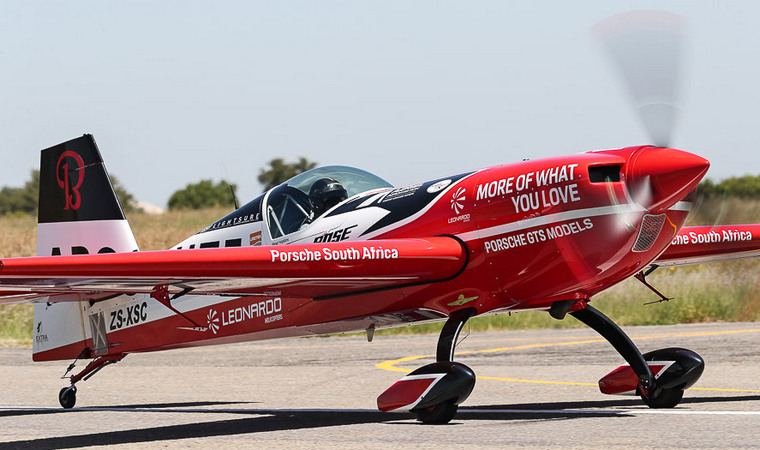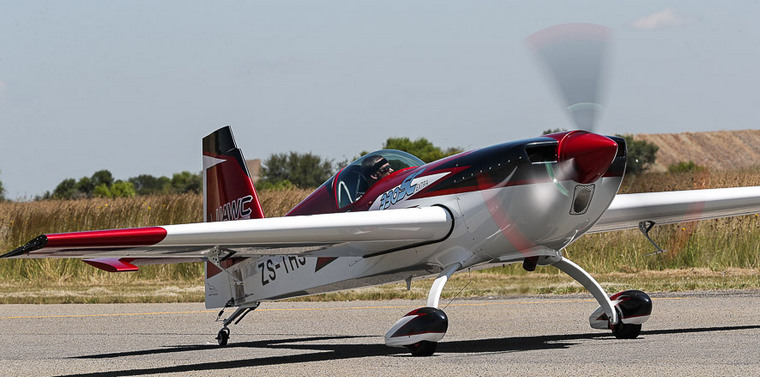 Nigel Hopkins - Extra 330SC……Eugene du Preez - Extra 330 SC


The unenviable task of judging rested on the shoulders of Contest Chief Judge John Gaillard who assisted by Johnnie Smith and company. Natalie Stark again had the hot seat of Scoring Director.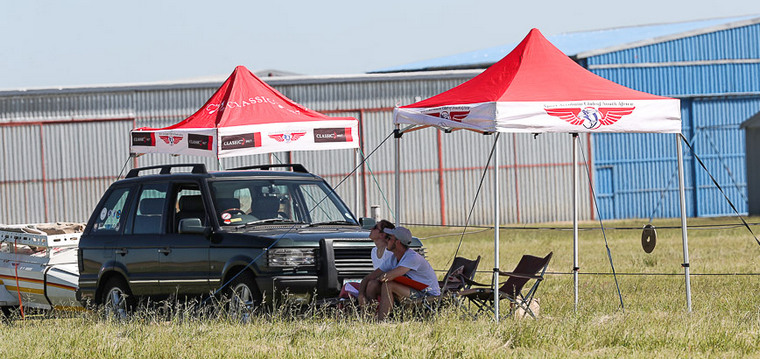 The Judges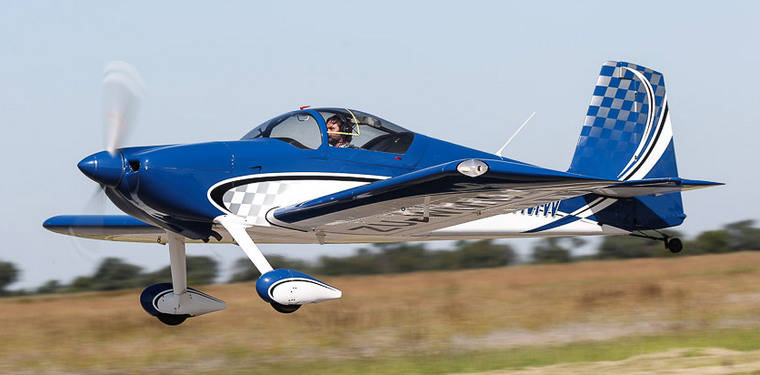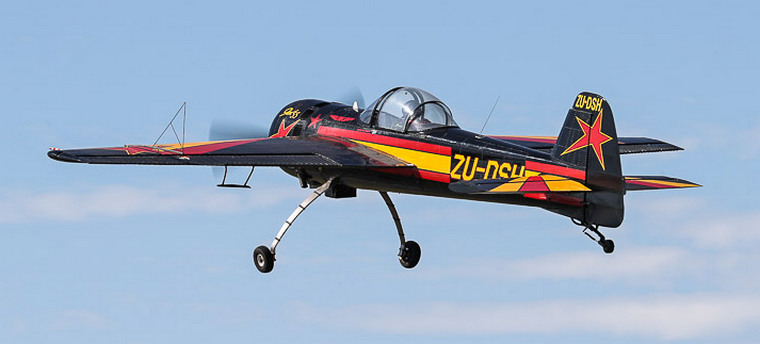 Wian du Plessis - RV 7……Adam Pucjlowski Yak 55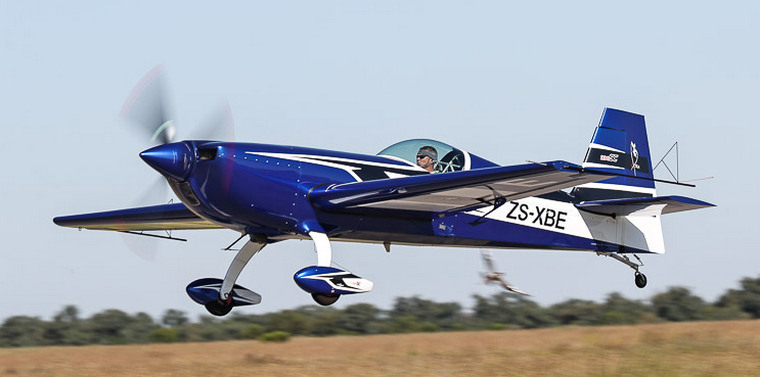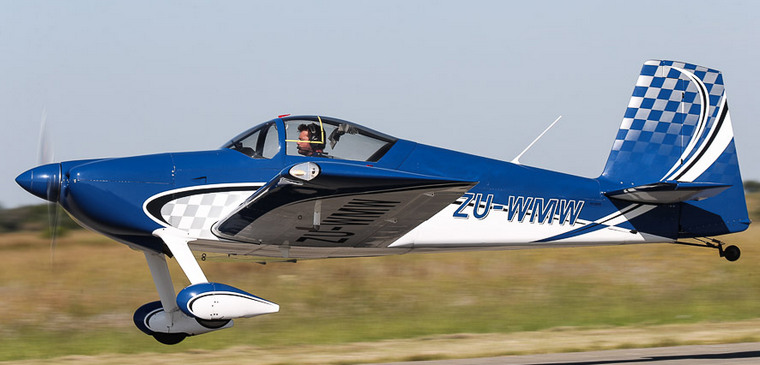 Barrie Eeles - Extra 330SC……Mechiel du Plessis - RV 7



Trophy Stand

The consolidated results for the free and unknown sequences in each class as an overall percentage were as follows:
Results: Sportsman Overall

1. Tristan Eeles Extra 330SC 84.31%
2. Wally Goodrich RV 8 80.67%
3. Gregg Clegg Pitts Special 77.75%
Results: Intermediate Overall

1. Charles Urban Extra 300 82.24%
2. Andrew Blackwood-Murray Extra 300 74.77%
3. Roger Deare Extra 300 72.97%
Results: Advanced Overall

1. Pierre du Plooy Giles 202 78.38%
2. Kayle Wooll Extra 330SC 73.63%
3. Cliff Lotter Yak 55 72.90%
Results: Unlimited Overall

1. Nigel Hopkins Extra 330SC 84.11%
2. Gary Glasson Pitts Special 81.63%
3. Barrie Eeles Extra 330SC 79.36%
Each winner in each class received a very nice wooden trophy from the contest director.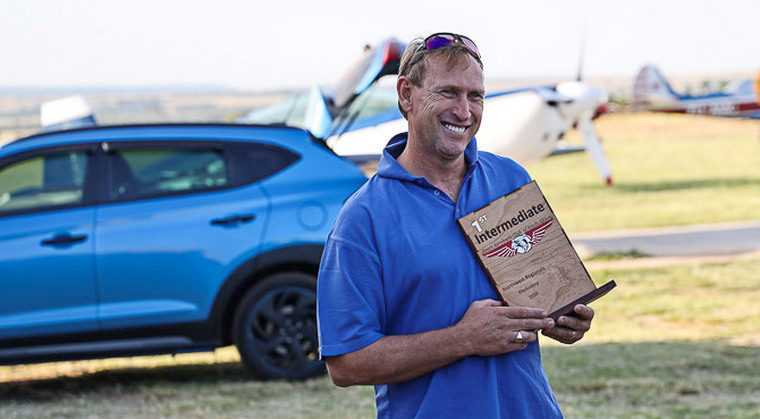 Charles Urban - 1st Place Intermediate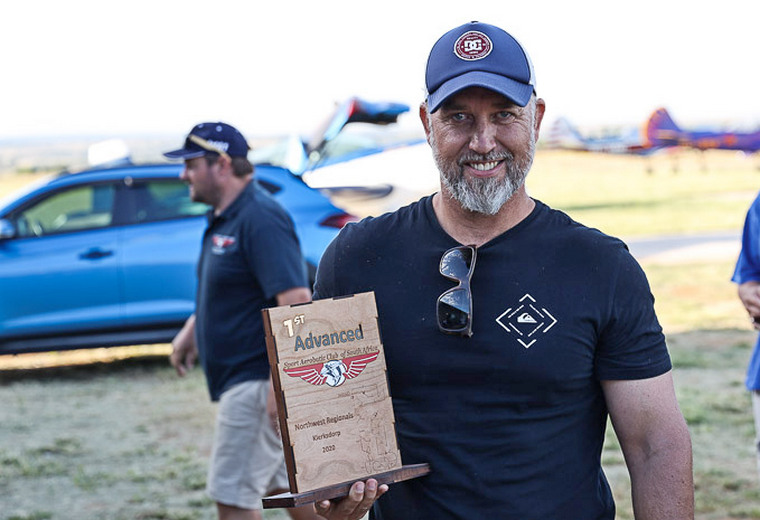 Pierre du Plooy - 1st Place Advanced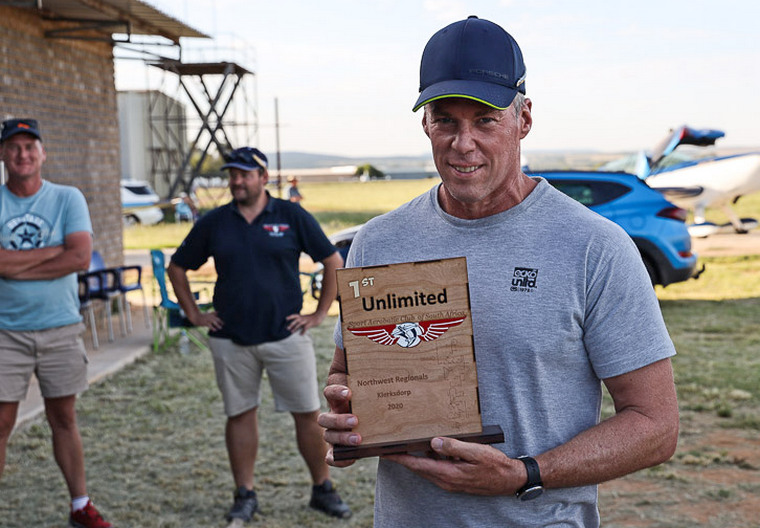 Nigel Hopkins - 1st Place Unlimited



The hospitality and logistics of the aerobatics event was of the highest standing quality and was very well organised within four days as the event venue changed suddenly due to unforeseen circumstances.
The Sport Aerobatic Club will hold a aerobatic demonstration at the Aero Club Airfest that will take place in Middelburg from 1 to 3 May 2020. For more information on this event, contact Annie Boon: chunge@mweb.co.za