The PAC MFI-17 Mushshak (Proficient) is license-built improved version of the Saab Safari fixed-gear basic trainer aircraft that had its first flight on 11 June 1969. Used by the Pakistan Army and Pakistan Air Force., the MFI-17 is built to military specifications and fully aerobatic, it is used for training, towing and other ground support roles.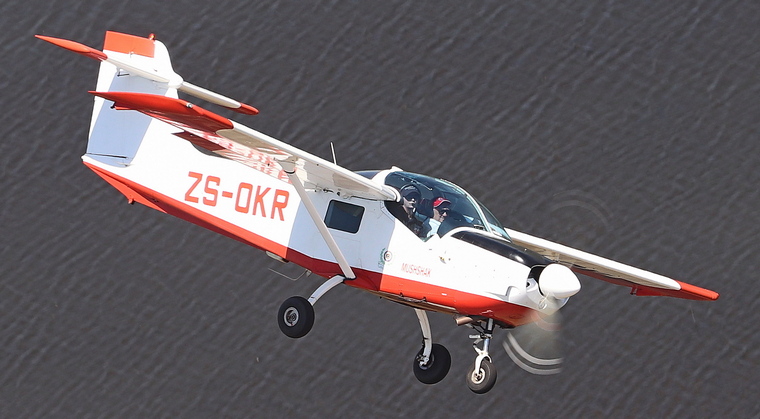 Swedish production ended in the late 1970s after about 250 Safaris and Supporters, fitted with six underwing hardpoints for light and practice weaponry had been built. Most were acquired by civil customers except for Sierra Leone and Norway who took delivery of Safaris for military pilot training.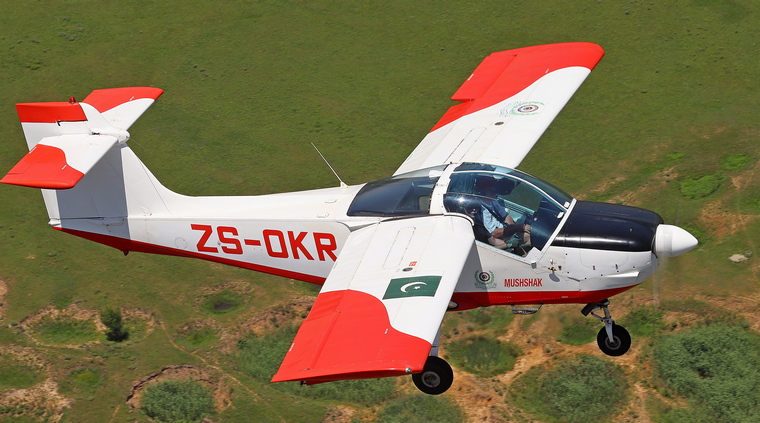 Pakistan was the main buyer of the MFI-17 Supporter taking delivery of 18 Supporters, while 92 were assembled locally by PAC from knocked down kits and a further 149 were built locally by PAC. In 1981, Pakistan acquired sole manufacturing rights of the Supporter. The aircraft was built by upgrading the MFI-17 with an advanced IO 360 hp engine, electrical instruments, dual flight control systems and a Bendix RSA fuel injection system and is rated to +6 to minus -3.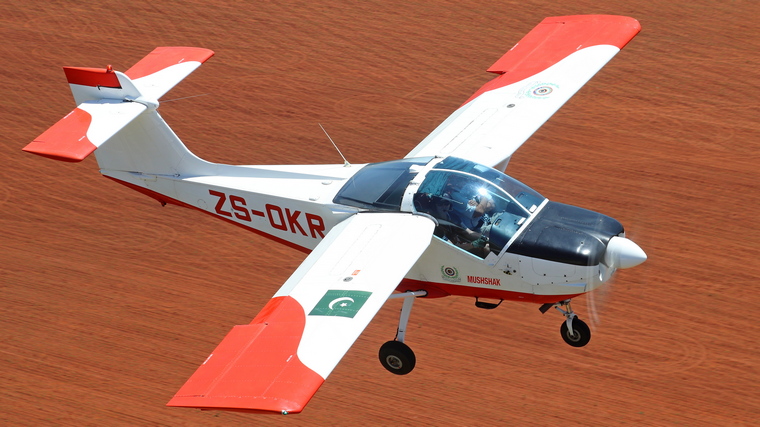 Hilton's Mushshak came to South Africa in 2006
as a demo model for the SAAF who then was in the market for a basic side by side trainer. Hilton phoned a General Steyn who confirmed that initially twelve were ordered but then things went wrong and the order was eventually cancelled and the demo, that was delivered, stayed, housed in a hangar at Wonderboom Airport.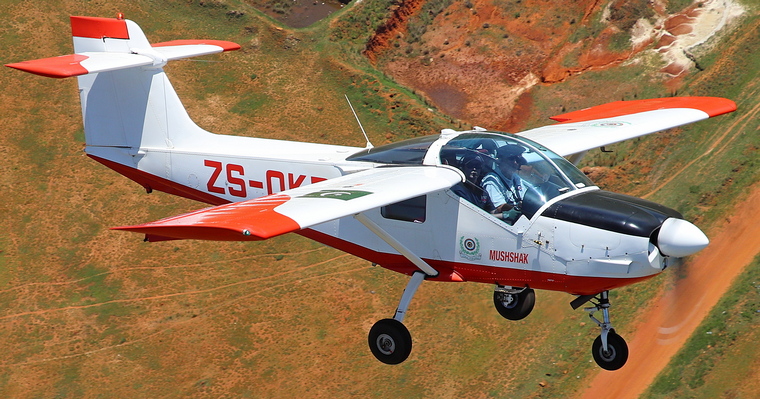 If the South African order did go through SA would have joined Azerbaijan, Iran, Nigeria, Oman, Pakistan, Qatar, Saudi Arabia and Turkey who all operated the type.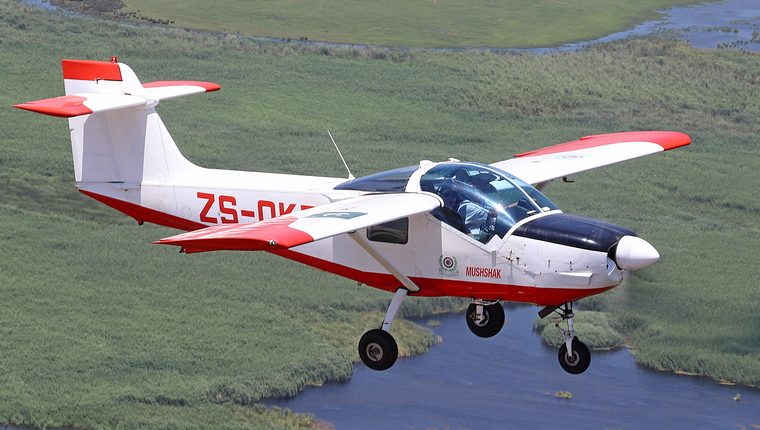 For as long as he can remember Hilton has always been interested in airplanes and cars and so it was logical that he should in 1967, after school, join the SAAF in 1969 where he like so many hundreds before him did his training on the iconic North American Harvard. However, after having accumulated almost 60 hours of the type he left the SAAF.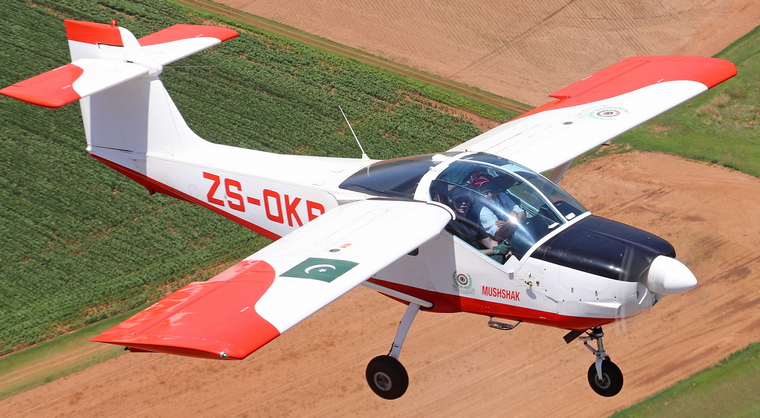 "I did not stop flying though," Hilton said, "I started training at Welkom Airfield in a Piper Colt for my PPL and after having flown the Harvard it was to say the least an experience flying the Colt! Scully Levin signed me out. One day I heard that three ex RAF Chipmunks were brought into the country by a certain Alec Saul were for sale at R7000 each. I approached Trust Bank whom I banked with and lo and behold got a 100% loan to purchase one. I flew the Chippy for quite a few years, entering aerobatic competitions and did quite well, once finishing third in the sportsman's class."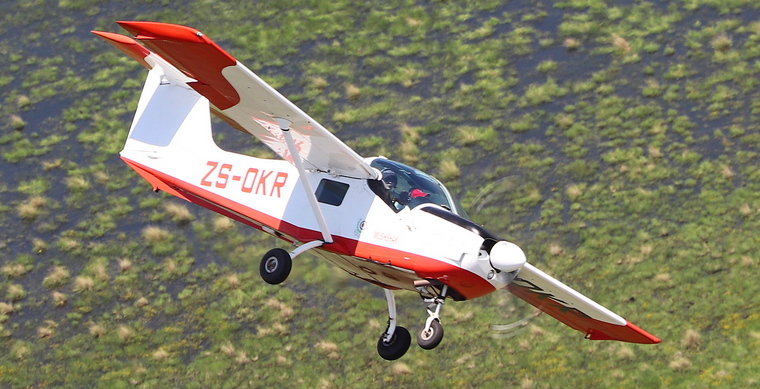 Then, as almost always happens he got married and kids arrived as well as all the responsibilities that is associated with married life and building a career. He stopped flying; the love however remained. Then one day a few years later he decided that he was going to fly again, did his medical, enrolled at Blue Chip in Wonderboom where he again got his PPL.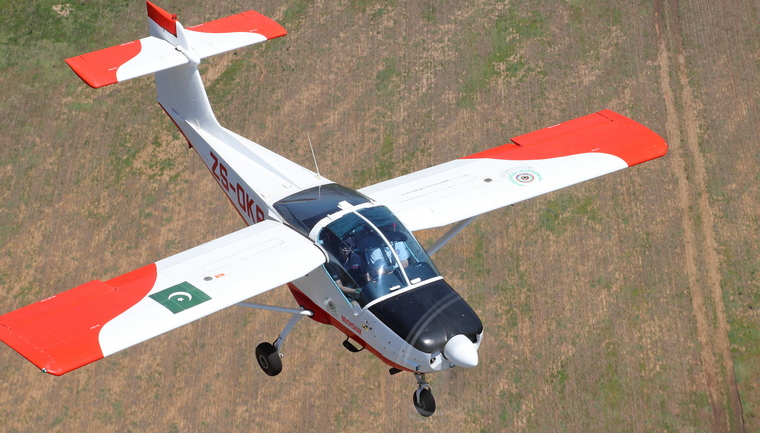 It was about then that he heard about the Mushshak that was allegedly in the country. "It took me about a year before I found it hidden away in a hangar at Wonderboom. There and then I promised myself that one day I'm was going to own her." Hilton said smiling. Paul Weinberg traced the owner and put the deal together and in 2017 I bought her. It took eleven years but today she is mine."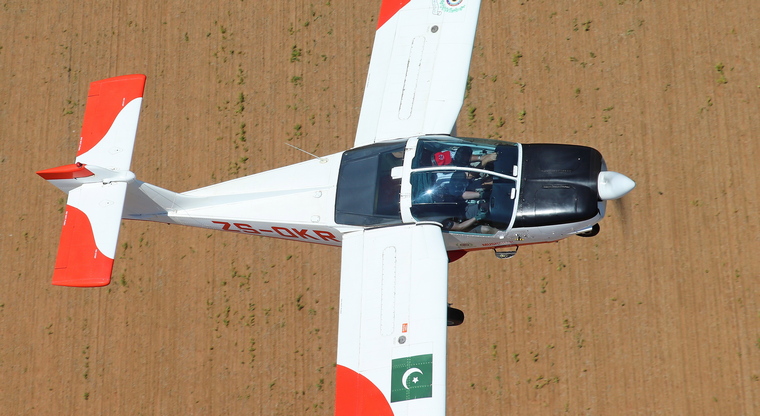 Hilton's Mushshak is the only Pakistani version in civilian hands in SA. In full military specs Hilton's Mushack is a full cockpit airplane fitted with ADF, VOR, ILS, GPS and the top radios for the time. Fitted with a 360 Lycoming 200 Hp engine, Hartzell propeller and Cessna undercarriage, all spares are readily available and the back up from the factory is fantastic. Avtec, in Pretoria is the approved AMO and were responsible for assembling her when she arrived in SA.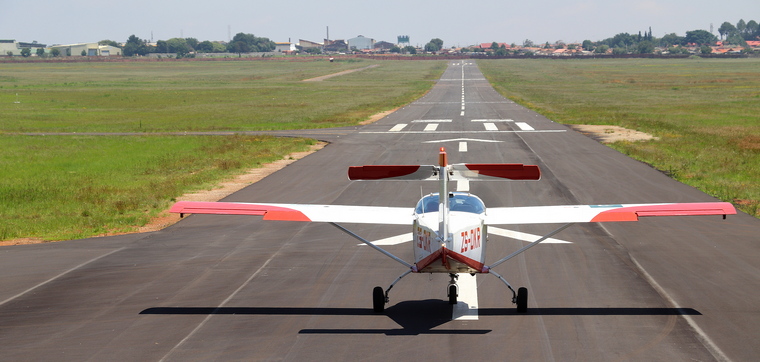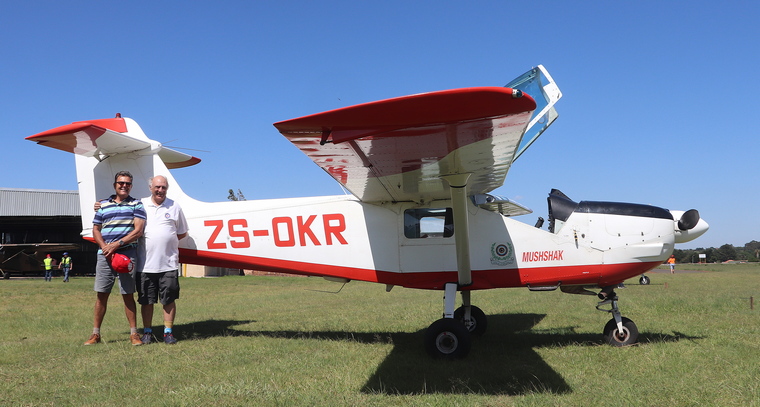 Rob (left) and Hilton before the start of the Springs Speed Rally.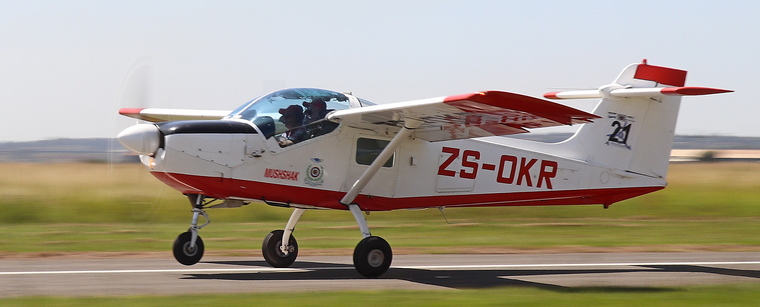 The Mushack is based at Brakpan Benoni from where Hilton regularly flies her most weekends. Hilton and Rob Osner, a fellow Brakpan member and Allo III owner who flew the camera ship are now also regular Speed Rally competitors.
She had 450 hours when Hilton took her home and he has to date added 200 more to the Hobbs meter. "She is a wonderful aircraft and has brought me so much pleasure!" Hilton who clearly loves the Mushshak said. His other passion is older cars, his daily car is a 1976 Mercedes.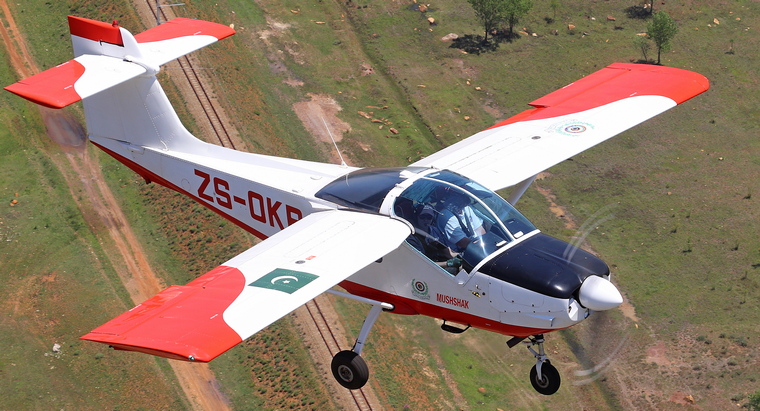 Many thanks to Hilton for the opportunity, to Grant Timms and Hilton for flying her during the photo shoot and to Rob for flying his Alo III as the camera ship.