Compiled by Willie Bodenstein


AIRLINK-NOTE TO CUSTOMERS AND TRAVEL TRADE PARTNERS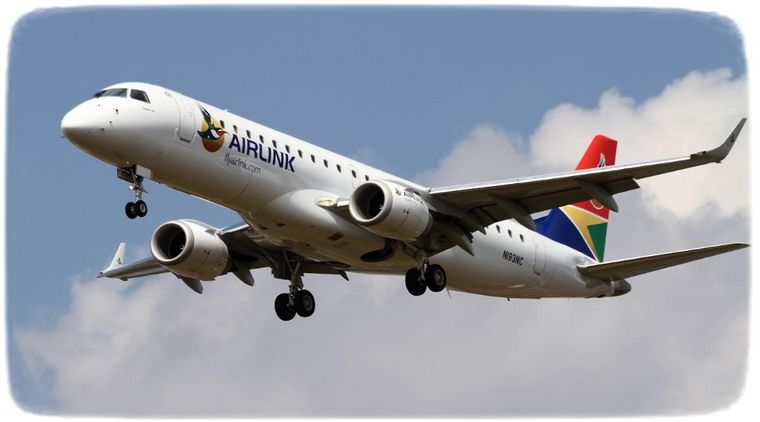 Customers, Travel Agents and Tour Operators looking to rebook the travel contained in the previous itinerary to take place within the next 360 days, will now be able to submit the relevant details such as passenger names, original 083 ticket numbers routing and new dates of travel by email to:- 4ZReacc@flyairlink.com to arrange their re booking in accordance with Airlink's published policy.
From Monday 6 July 2020, Airlink will expand its domestic network connecting customers for business and essential service travel to other inland and coastal cities. Airlink have added flights between Johannesburg and Bloemfontein, Nelspruit KMIA Upington and Pietermaritzburg as well as Cape Town to Bloemfontein and Cape Town to Port Elizabeth.
In the next few weeks the group is expecting additional airports to be approved and added to their operations:- these include Kimberley Mthatha, Polokwane, Richards Bay as well as Cape Town to George.
Any booking requirement that falls outside of the 360-day period will be worked on later once availability of flights opens in the booking system. The re-accommodation email address will remain available until all re accommodations have been finalized up to and including March 2022.

QUARANTINE MEASURES THREATEN AVIATION RESTART IN AFRICA & THE MIDDLE EAST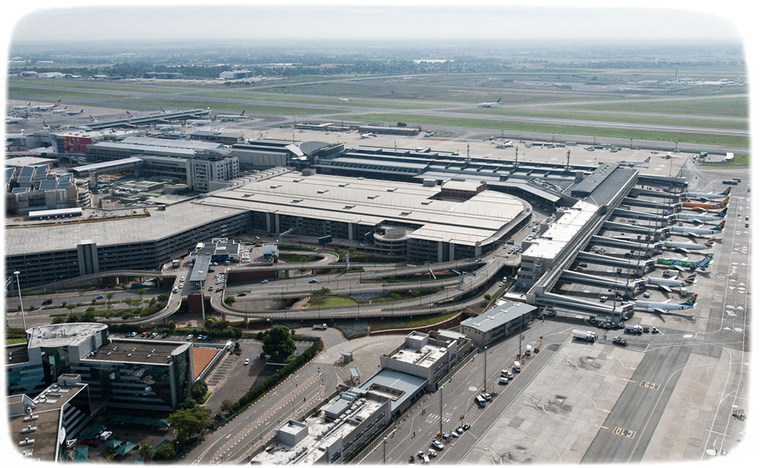 The International Air Transport Association (IATA) urged governments in Africa and the Middle East (AME) to implement alternatives to quarantine on arrival that would allow economies to re-start while avoiding the importation of COVID-19 cases.
Government-imposed quarantine measures in 36 countries across Africa and the Middle East (AME) account for 40% of all quarantine measures globally. With over 80% of travellers unwilling to travel when quarantine is required, the impact of these measures is that countries remain in lockdown even if their borders are open.
"It is critical that AME governments implement alternatives to quarantine measures. AME has the highest number of countries in the world with government-imposed quarantine measures on arriving passengers. The region is effectively in complete lockdown with the travel and tourism sector shuttered. This is detrimental in a region where 8.6 million people depend on aviation for their livelihoods," said Muhammad Albakri, IATA's Regional Vice President for Africa and the Middle East.
"Implementing a layered approach should give governments the confidence to open borders without quarantine and passengers the confidence to fly. Air connectivity is critical to economic and sustainable development in and across AME," said Albakri.
Economies across AME have been devastated by COVID-19 and the aviation industry has been especially hard-hit. Across the region, more than 8.6 million jobs in the airline industry and those businesses supported by aviation are at risk. Thousands of jobs have already been lost due to the shutdown of air traffic.
The latest assessment from IATA Economics shows that the outlook at national level has worsened for major aviation markets in the region since April. For example, the passenger numbers, airline revenue and jobs at risk impacts for the four biggest AME markets have declined across every metric: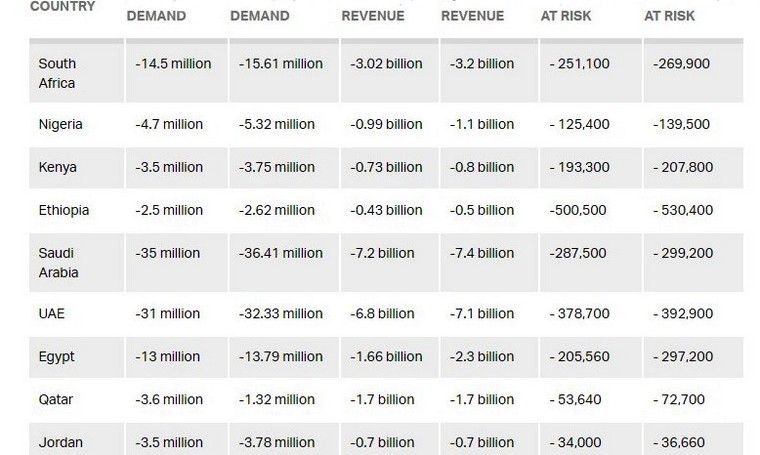 DE HAVILLAND CANADA DELIVERS FIRST DASH 8-400 AIRCRAFT TO TAAG ANGOLA AIRLINES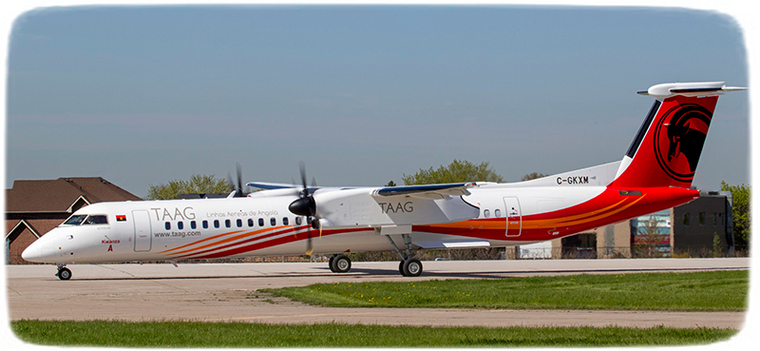 De Havilland Aircraft of Canada Limited ("De Havilland Canada") has delivered the first of six Dash 8-400 aircraft to TAAG Angola Airlines E.P ("TAAG"), the state-owned, national airline of Angola. The order was disclosed on June 18, 2019 during a ceremonial signing event at the Paris Air Show that was attended by the Honorable Ricardo Viegas D'Abreu, Minister of Transportation, Angola, David Curtis, Chairman, Longview Aviation Capital and Todd Young, Chief Operating Officer, De Havilland Canada.
"We are delighted to announce that TAAG has taken delivery of its first Dash 8-400 aircraft which was completed through a delegated delivery process," said Mr. Young. "Amidst the current health restrictions facing many countries and the need for efficient regional aircraft to restart air services, we have developed a remote delivery process to support our customers' recovery efforts. Regional aircraft are proving to be the most important tools to support market recovery and De Havilland Canada's teams are standing ready to provide ongoing service solutions to support TAAG's success.
"The Dash 8-400 aircraft has proven its reliability and flexibility in Africa's most challenging environments, including the hot and sandy regions in North Africa and the Ethiopian Highlands. The aircraft's hot and high operational capability, along with its jet-like speed and comfort -- while retaining turboprop economics -- are well suited for Africa and contribute to the aircraft's diverse customer base. We are confident that the Dash 8-400 aircraft is ideally suited to meet and exceed TAAG's requirements and welcome the airline to our family of more than 70 customers and operators - many of whom are currently using the Dash 8-400 aircraft to restart flying and deliver essential goods and transport during the COVID-19 pandemic," added Mr. Young.
With its acquisition of the Dash 8 aircraft program, Longview Aviation Capital has proudly relaunched De Havilland Canada, one of Canada's most iconic brands. De Havilland Canada's portfolio includes support to the worldwide fleet of Dash 8-100/200/300/400 aircraft, as well as production and sales of the Dash 8-400 aircraft. With its low carbon footprint and operating costs, industry-leading passenger experience and jet-like performance, the Dash 8-400 aircraft, which seats up to 90 passengers, is the environmentally responsible choice for operators seeking optimal performance on regional routes.


TESTING FOR COVID NOW PERFOMED AT VÁCLAV HAVEL AIRPORT PRAGUE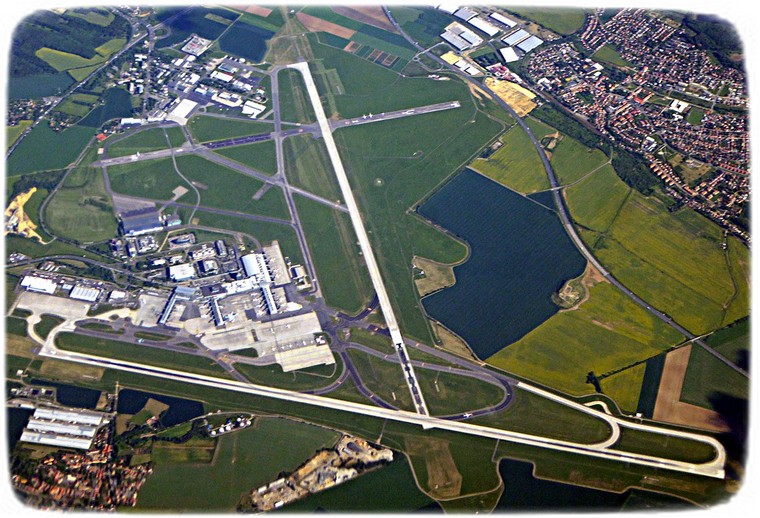 Passengers and visitors can now be tested for the presence of the COVID-19 virus by an accredited GHC Genetics laboratory at Václav Havel Airport Prague. Both passengers and the general public can use the testing directly at the airport. The airport has set up a total of three check points where GHC Genetics healthcare professionals provide the testing.
The new service will facilitate safer travelling and also reduce the spread of the disease.
Testing is available to passengers and the general public at Václav Havel Airport Prague daily from 4.00 a.m. to midnight. However, the operating hours of the check points will be adjusted according to the current air traffic. The samples taken at the airport are analysed at a remote workplace fitted for the purpose and the test results are shared with the tested person in a standard mode within a maximum of 12 hours via e-mail.
However, there is also an express testing service available, under which the results are communicated to the passenger within only three hours. This mode is most suitable for departing passengers who need a negative COVID-19 test result to enter the country of arrival and for arriving passengers requiring a negative test result to quickly enter the Czech Republic. They can wait for the results directly at the airport and only enter the Czech territory with a negative result.
Passengers of Czech or foreign nationality arriving from abroad without the obligation to submit a negative COVID-19 test result when entering the Czech Republic. These passengers are provided the option of voluntary testing immediately upon arrival at the airport to ensure their good health. They will be admitted to the Czech Republic without restrictions and will receive the test results in the standard mode within a maximum of 12 hours by e-mail, in the case of express service within three hours. We recommend using a check point in a non-public area of the airport.
Passengers of Czech nationality or foreigners with permanent residency in the Czech Republic arriving from abroad with the obligation to submit a negative COVID-19 test result or pass a mandatory quarantine after entering the Czech Republic.
Passengers of foreign nationality are provided the option of taking the test immediately upon arrival at the airport with either a standard or express mode of delivery of the result. They can wait for the test results at the airport and then enter the Czech Republic when they receive a negative test result. Alternatively, they will be permitted to enter the country subject to the mandatory quarantine and be requested they report the test results to the relevant health station immediately after receiving them.
The price for the standard RT-PCR COVID-19 test is 65 EUR (1,750 CZK). The price for express performance of the test with delivery of results within three hours is 280 EUR (7,500 CZK). The surcharge for confirmation of test results by a doctor, if requested by the passenger, is 20 EUR (550 CZK). Payment is accepted at all three check points, via debit cards and cash, using Czech crowns or Euros.
MAY AIR CARGO SHOWS SLIGHT PICKUP AMID CONTINUING CAPACITY CRUNCH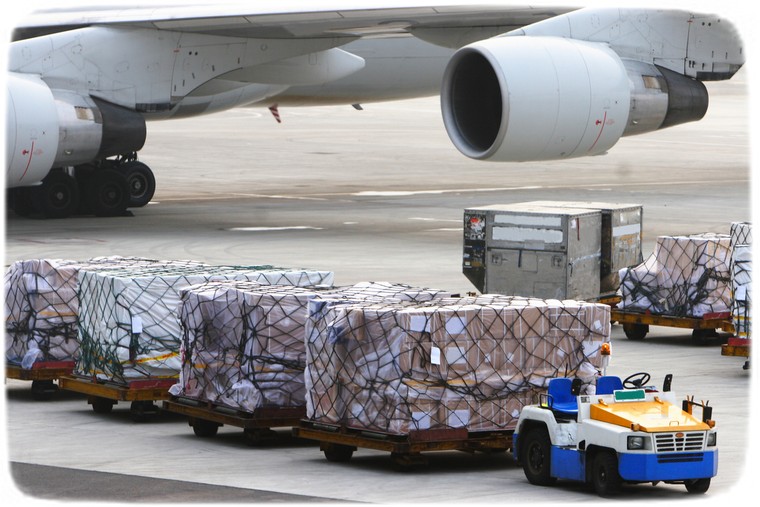 The International Air Transport Association (IATA) released data for global air freight markets in May showing a slight improvement in the air cargo market. But capacity remains unable to meet demand as a result of the loss of belly cargo operations on passenger aircraft that have been parked.
Global demand, measured in cargo tonne-kilometres (CTKs*), fell by 20.3% in May (-21.5% for international operations) compared to the previous year. That is an improvement from the 25.6% year-on-year drop recorded in April.
Global capacity, measured in available cargo tonne-kilometres (ACTKs), shrank by 34.7% in May (-32.2% for international operations) compared to the previous year, a slight deceleration from the 41.6% year-on-year drop in April.
Belly capacity for international air cargo shrank by 66.4% in May compared to the previous year due to the withdrawal of passenger services amid the COVID-19 crisis (up slightly from the 75.1% year-on-year decline in April). This was partially offset by a 25.2% increase in capacity through expanded use of freighter aircraft.
The cargo load factor (CLF) rose 10.4 percentage points in May. This was a slight decrease from the 12.8 percentage point rise in April. However, the extent of the increase suggests that there is still pent-up demand for air cargo which cannot be met due to the continued grounding of many passenger flights.
Global export orders continue to fall but at a slower pace. The Purchasing Managers Index (PMI) tracking new manufacturing export orders improved from the trough seen in April despite remaining in contractionary territory.
All regions suffered declines in May. Airlines in Europe and Latin America suffered the sharpest drops in year-on-year growth in total air freight volumes, while airlines in Asia-Pacific and the Middle East experienced slightly less dramatic declines. Airlines in North America and Africa saw more moderate drops compared to the other regions.
Asia-Pacific airlines saw demand for international air cargo fall by 21.3% in May 2020 compared to the same period a year earlier. This was a solid improvement over the 25.2% drop in April. Seasonally adjusted freight volumes also rebounded slightly in May and have now reached 75% of their pre-COVID-19 crisis levels. Shipments of personal protective equipment (PPE) are helping support airlines in the region. International capacity decreased 31%.
African airlines posted the smallest contraction of any region in May, extending a run of resilient performance. Africa has now ranked in the top two regions for 15 consecutive months. Year-on-year international demand fell by 6.3%. The small Africa-Asia market was particularly resilient in May, down only 0.4%. International capacity decreased 37.7%.
QANTAS COMPLETES ~$1,360 MILLION INSTITUTIONAL PLACEMENT WITH STRONG INVESTOR SUPPORT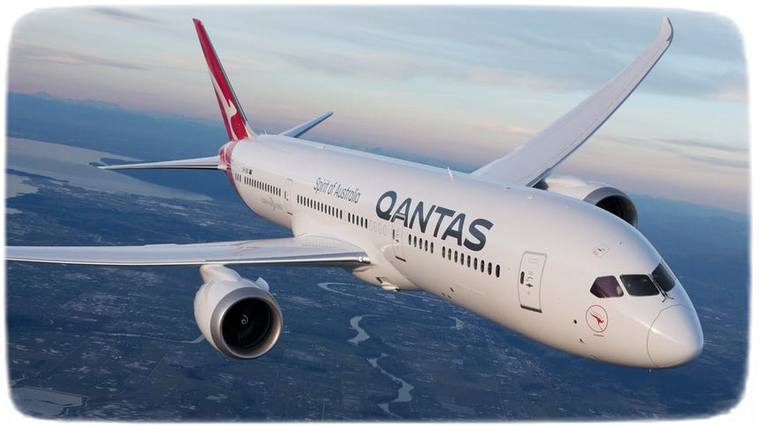 The Qantas Group is pleased to announce the successful completion of an approximately $1,360 million fully underwritten placement (Placement) of approximately 372.7 million new shares (Placement Shares) to institutional investors at a price of $3.65 per Placement Share (the Placement Price).
Priority went to eligible existing institutional shareholders, including a large number of small sophisticated institutional shareholders whose investments are managed by small to medium sized investment advisers and brokers. All existing institutional shareholders who bid for an amount up to their 'pro-rata' share of Placement Shares were allocated their full bid, on a best endeavours basis. For the remaining Placement Shares, Qantas sought to prioritise allocations to eligible existing institutional shareholders, including those small sophisticated institutional shareholders and then to introduce new eligible institutional shareholders, in each case based on factors including likelihood of long-term support for Qantas, the nature of the investor, support to date and existing holdings (if applicable) and the size and timeliness of bids into the book.[2]
Approximately 94% of the Placement Shares were allocated to existing shareholders.
As previously announced, proceeds from the equity raising will be used to accelerate the Group's recovery, strengthen its balance sheet and position it to capitalise on opportunities aligned with its strategy.
The Placement Shares once issued will represent a 25% increase to total shares on issue - which itself has decreased by more than a third through share buybacks in recent years.
Qantas shares are expected to resume trading on ASX from market open today, 26 June 2020. The Placement Shares are expected to settle on 30 June 2020 and be issued and commence trading on the ASX on a normal basis on 1 July 2020.
RIGA AIRPORT TO RECONSTRUCT PART OF THE RUNWAY AND BUILD NEW RAPID EXIT TAXIWAY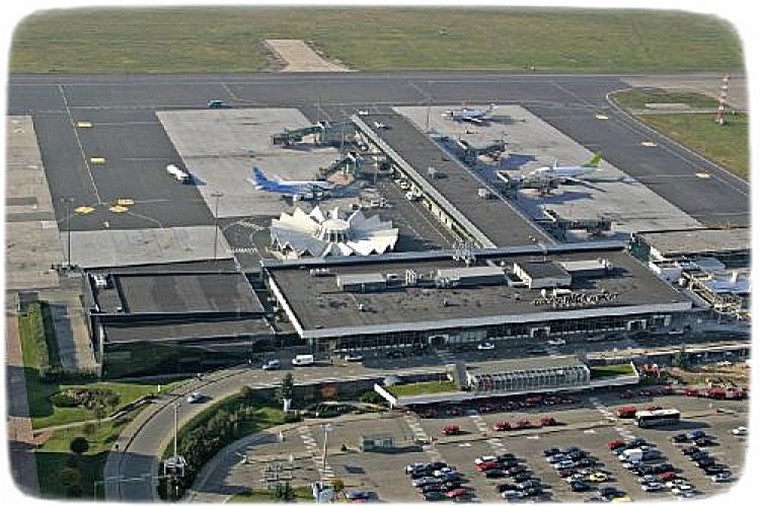 Using the state aid, which enables Riga Airport to implement the most important infrastructure development projects, large-scale construction works were started at the Airport in June - reconstruction of the runway surface and construction of a second rapid exit taxiway. The change of the asphalt pavement of the aerodrome infrastructure will be performed in a total length of 5.7 kilometres: 5 kilometres of runway shoulders in a width of 7 metres and a separate section of 660 metres throughout the entire width of the runway. The construction works also include the construction of a drainage system and rainwater sewerage, as well as the renovation of the runway light system, the application of horizontal markings and the landscaping of the territory. The total cost of the project is EUR 4.5 million.
A second rapid exit taxiway will be built within the framework of the Cohesion Fund-funded project "Development of Safe and Environmentally Friendly Infrastructure at Riga International Airport". Thus, the movement of aircraft to and from the runway and taxiing area will be shortened, significantly reducing the amount of fuel and time consumed in land manoeuvres, which in turn will reduce CO2 emissions at Riga Airport. The total cost of the construction works is EUR 2.5 million.
The works will be performed by road construction company SIA "Binders", which was selected in a tender and the construction works provided in the project are to be completed within three months.
It has already been reported that along with these projects, the construction of a new cargo platform and helipad will continue, while with the support of the Cohesion Fund, taxiways will be equipped with centreline lights, which is a precondition for the introduction of the "follow the greens" aircraft management system.
The construction of the shipping handling and logistics complex of the logistics company "DHL Latvija", has been started at the aerodrome, and it will be among the most state-of-the-art complexes of this type in the Baltic region.
MORE FLIGHTS, SERVICE RETURN IN JULY AS DELTA CONTINUES INDUSTRY-LEADING SAFETY MEASURES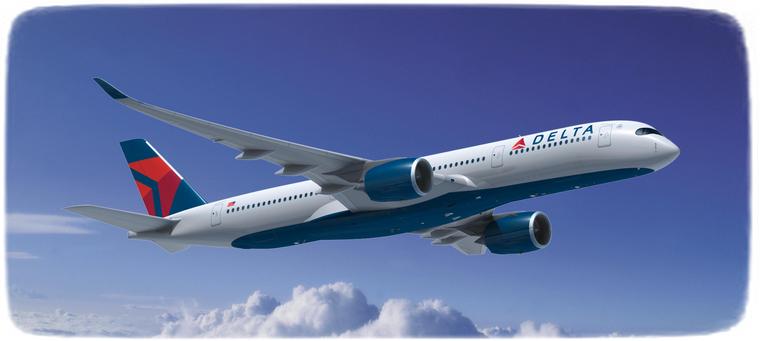 As economies reopen and border restrictions lift, Delta will add almost 1,000 flights system-wide in July, boosting service and nonstop connectivity to popular summer destinations and major business markets.
Customers traveling or considering travel this summer can feel confident in a safe experience throughout the journey, from check-in to baggage claim. Delta has implemented several measures to encourage extra space and provide peace of mind at the airport, as well as committed to capping cabin seating at 60 percent in Main Cabin and 50 percent in First Class and blocking middle seats through Sept. 30, 2020.
Customers also have the flexibility to change their plans without a fee for a year, for new flights purchased through July 31.
Even with the modest growth in demand, Delta's July schedule will be approximately 65 percent smaller than the same time last year, including reductions of about 60 percent for U.S. domestic travel and nearly 85 percent for international.
As Delta looks ahead to the remainder of the summer travel season, the airline will stay focused on adding seat capacity, gradually rebuilding its footprint in local markets and resuming high-demand service suspended due to travel restrictions.
Delta will continue to add more nonstop connectivity between top markets, with a focus on major hubs like Atlanta, Detroit, Minneapolis and Salt Lake City. For customers looking to vacation closer to home this summer, Delta is adding capacity to popular leisure markets like Florida and throughout the West Coast, as well as more transcontinental flying for business travellers.
While seating is capped to ensure more space between customers this summer, we will look for opportunities to up-size to a larger aircraft type or add more flying on routes with increasing customer demand.
With non-essential travel guidelines between the U.S. and Canada extended into July, Delta will continue to operate a limited schedule for those with critical travel needs. Minneapolis, Detroit and New York-JFK serve as Delta's main gateways to destinations like Montreal, Toronto, Calgary and Winnipeg. Delta will also continue service to Vancouver from Seattle.
Delta has also temporarily consolidated operations in some markets served by multiple airports, as well as suspended flying to select U.S. cities while customer traffic is significantly reduced.
DELHI AIRPORT, READY FOR RESUMPTION OF INTERNATIONAL FLIGHTS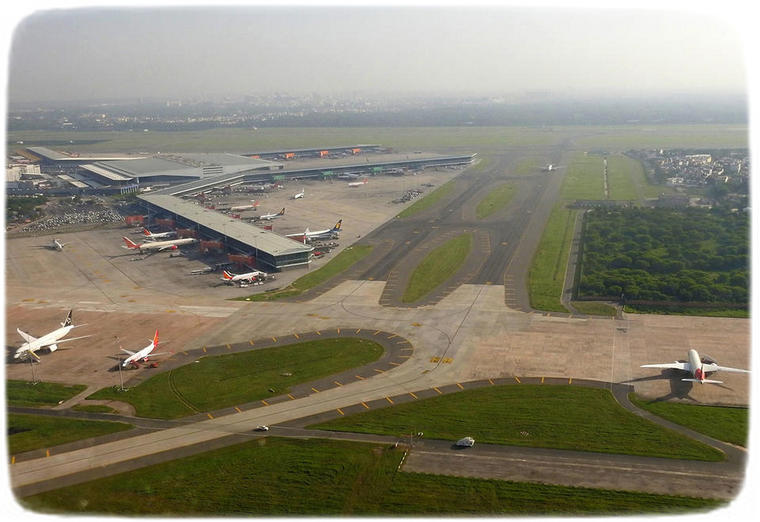 Delhi Airport says it is ready for the resumption of international flights in the 'new normal' environment basis its handling of repatriations and evacuation flights.
While the airport says its ready for international flights, the govt has extended the ban on restart of international flights till July 15, 2020. A senior govt official said that they would like to restart international flights but the two key airports in the country still have restrictions in place and the international operations may have to wait.
"We would want to restart flights but Delhi and Mumbai, our two key airports that receive international traffic, have restrictions in place in terms of quarantine and rising number of cases. On top of it, there are restrictions at many international airports too," said a senior govt official, who did not want to be identified. Delhi airport also said that it received flights from 28 new destinations from around the world, which were not directly connected with Delhi airport, as the world and India conducted evacuation and repatriation both into and out of India.
"These destinations, including several long haul countries, are Accra in Ghana; Auckland, Christchurch and Wellington in New Zealand; Brisbane in Australia; Cairo and Marsa Alam in Egypt; Jakarta and Denpasar-Bali in Indonesia; Zhengzhou in China; Shymkent, Atyrau and Karaganda/Sary-Arka in Kazakhstan; Domodedovo in Russia, Dublin in Ireland, Ankara/Esenboga in Turkey," the airport said. It added that many of these new destinations, with high tourism potential, may attract airlines to add to their scheduled service routes.
KLM SECURES FINANCING OF EUR 3.4 BILLION TO WEATHER THE COVID-19 CRISIS


Due to COVID-19 KLM is currently in an unprecedented crisis. The financing package is necessary to secure the long and difficult road of recovery in the coming period. This is a very important step and I (Who?) express my gratitude on behalf of all KLM colleagues to the Dutch state and the banks for their confidence in our organisation and our future. With the financing package, KLM can continue to fulfil its important social role in economic recovery and sustainability. In the coming period, we will be working on the restoration of the route network and, on the other hand, on the development of the restructuring plan and the far-reaching conditions that have been imposed on the package.
The financing ensures that KLM can continue its activities and that the company's position is strengthened towards the future. The conditions imposed by the Dutch State on the financing package relate to the entire KLM Group and include terms of employment of all KLM Group employees, the variable remuneration of management and top management, restructuring, dividend, governance, network quality, sustainability and liveability.
After careful discussions with both the Dutch state and banks, KLM has agreed on the structure of a financing package to ensure liquidity. The financing package and the conditions under which this package is provided by the Dutch state are subject to parliamentary approval in the Netherlands. The financing package should also be approved by the European Commission under the Temporary Framework for State aid measures introduced in the context of COVID-19.
Once this approval has been obtained, KLM will consult with trade unions to work out and detail together the conditions that the government imposes on the employment conditions of KLM employees.
Following the completion of the parliamentary process, the first EUR 665 million drawing under the new revolving credit facility will be used to repay and terminate the existing revolving credit facility drawn on 19 March 2020. At that time, KLM will also withdraw a pro rata amount (EUR 277 million) from the direct State loan. Follow-up withdrawals under both the revolving credit facility and the direct State loan are only possible if certain conditions imposed by the State are met.
KLM will therefore draw up a restructuring plan that meets these conditions and determines the path for post-COVID-19 recovery. The plan also aims to review KLM's current activities and adapt KLM to the changed economic reality.
EUROPEAN UNION PAKISTAN INTERNATIONAL AIRLINE FROM FLYING TO EUROPE FOR 6 MONTHS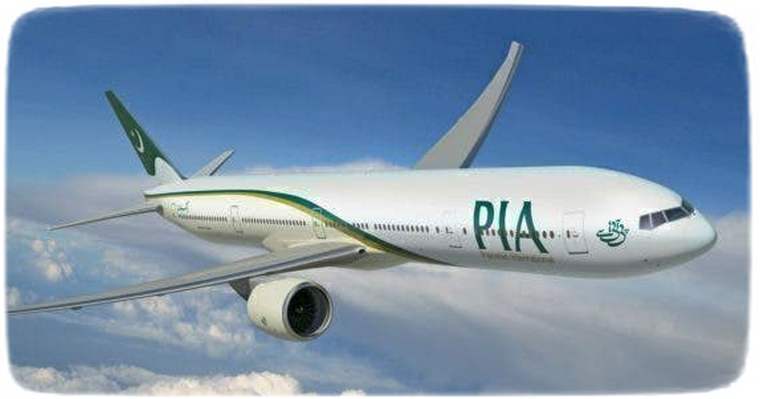 The European Union's aviation safety agency said Tuesday that Pakistan's national airline will not be allowed to fly into Europe for at least six months after the country's aviation minister revealed last week that nearly a third of Pakistani pilots had cheated on their pilot's exams.
Pakistan International Airlines spokesman Abdullah Hafeez said PIA has not been flying to Europe because of the pandemic. But the airline had hoped to resume its flights to Oslo, Copenhagen, Paris, Barcelona and Milan within the next two months.
An inquiry into the May 22 Airbus A320 crash that killed 97 people at the southern port city of Karachi resulted in the stunning revelation that 260 of 860 pilots in Pakistan had cheated on their pilot's exams, but were still given licences by the Civil Aviation Authority.
Pakistan's aviation minister Khan last week told reporters that out of the 262 pilots who had cheated on their licences, 141 worked for PIA, which employs 450 pilots. That's more than a third of the workforce. The remaining pilots worked for private airlines.
The government has since grounded 150 of its pilots for cheating and has fired five officials of the regulatory agency and criminal charges are being considered.
The European Union Aviation Safety Agency "is concerned about the validity of the Pakistani pilot licenses and that Pakistan, as the State of operator, is currently not capable to certify and oversee its operators and aircraft in accordance with applicable international standards," the organization said in its letter announcing the ban.
Aviation experts fear the ban by the European Union could also affect PIA flights to the United Kingdom and Canada because its aircraft will not be able to fly over Europe forcing longer routes.
AIRBUS PLANS TO FURTHER ADAPT TO COVID-19 ENVIRONMENT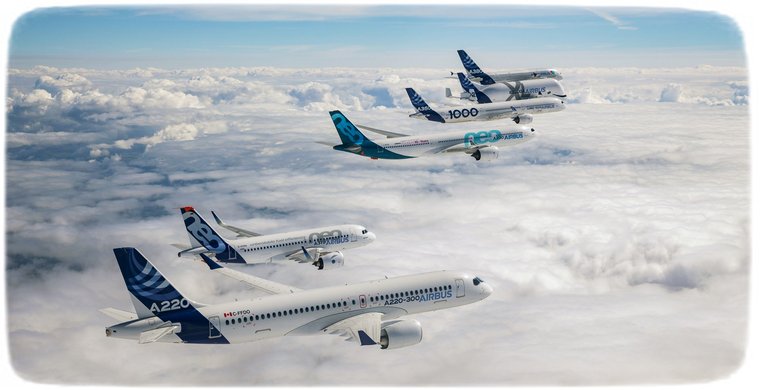 Airbus has announced plans to adapt its global workforce and resize its commercial aircraft activity in response to the COVID-19 crisis. This adaptation is expected to result in a reduction of around 15,000 positions no later than summer 2021. The information and consultation process with social partners has begun with a view to reaching agreements for implementation starting in autumn 2020.
The commercial aircraft business activity has dropped by close to 40% in recent months as the industry faces an unprecedented crisis. Commercial aircraft production rates have been adapted accordingly. Airbus is grateful for the government support that has enabled the company to limit these necessary adaptation measures. However, with air traffic not expected to recover to pre-COVID levels before 2023 and potentially as late as 2025, Airbus now needs to take additional measures to reflect the post COVID-19 industry outlook.
While compulsory actions cannot be ruled out at this stage, Airbus will work with its social partners to limit the impact of this plan by relying on all available social measures, including voluntary departures, early retirement and long term partial unemployment schemes where appropriate.
"Airbus is facing the gravest crisis this industry has ever experienced," said Airbus CEO Guillaume Faury. "The measures we have taken so far have enabled us to absorb the initial shock of this global pandemic. Now, we must ensure that we can sustain our enterprise and emerge from the crisis as a healthy, global aerospace leader, adjusting to the overwhelming challenges of our customers. To confront that reality, we must now adopt more far-reaching measures. Our management team and our Board of Directors are fully committed to limiting the social impact of this adaptation. We thank our governmental partners as they help us preserve our expertise and know-how as much as possible and have played an important role in limiting the social impact of this crisis in our industry. The Airbus teams and their skills and competences will enable us to pursue our ambition to pioneer a sustainable future for aerospace."