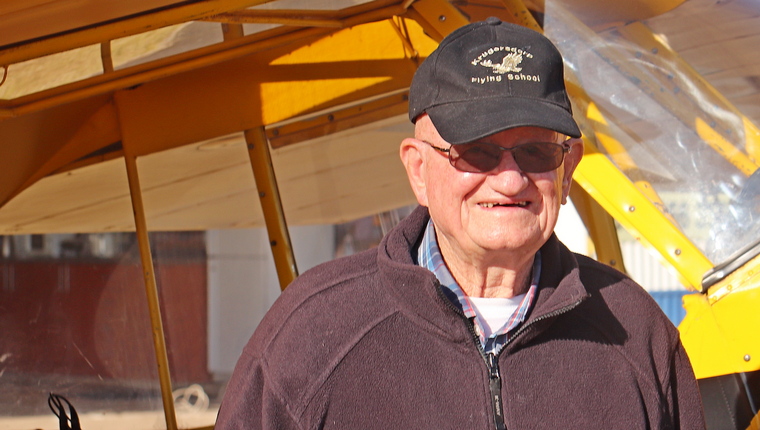 Oom Mieg

I met Oom Mieg when he was already effectively retired. But due to his vast experience, I convinced him to join my flying school as an instructor. Very shortly afterwards, I discovered that he was an asset I couldn't afford to lose. He was then promoted to CFI. The knowledge and experience he has, could not be wasted.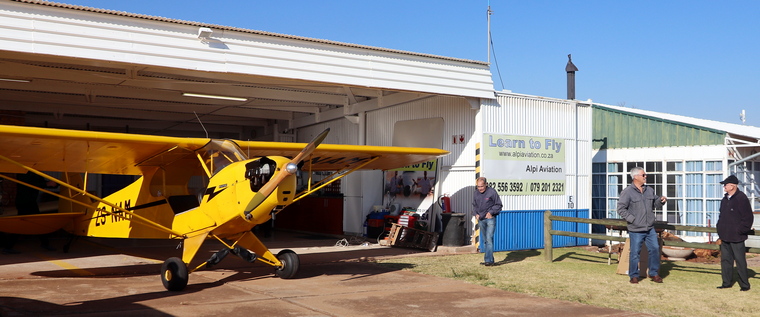 NAM outside Alpi Aviation Flight Academy's Hangar with Brian Davidson, an instructor at the school, Jan Hanekom who Mieg had send solo some years ago and Mieg.

He was part of our academy for over 10 years and I'm proud to say that I was able to learn an enormous amount from him. Especially, the art of giving instruction.
At the end of 2018, Oom Mieg decided to hang up his headset at the ripe old age of 83. I kept in contact as we had become good friends.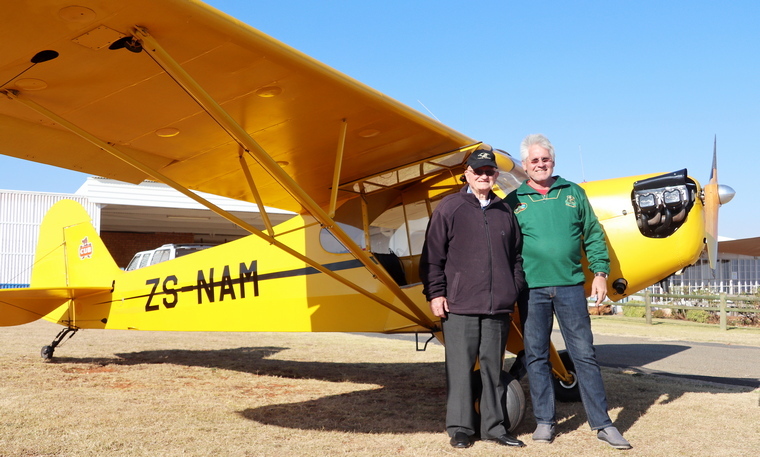 Oom Mieg and the author next to Alpi's Cub.

On the 25th June 2020, Oom Mieg turned 85. I arranged for my current CFI, Brian Davidson, to take Oom Mieg for a re-currency flight on his birthday. This was done in one of Oom Mieg's favorite aircraft, the Piper J3-F ZS NAM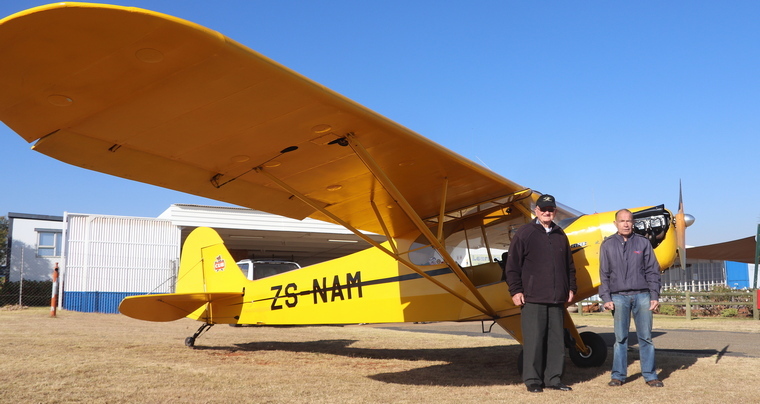 Oom Mieg with Brian before his flight.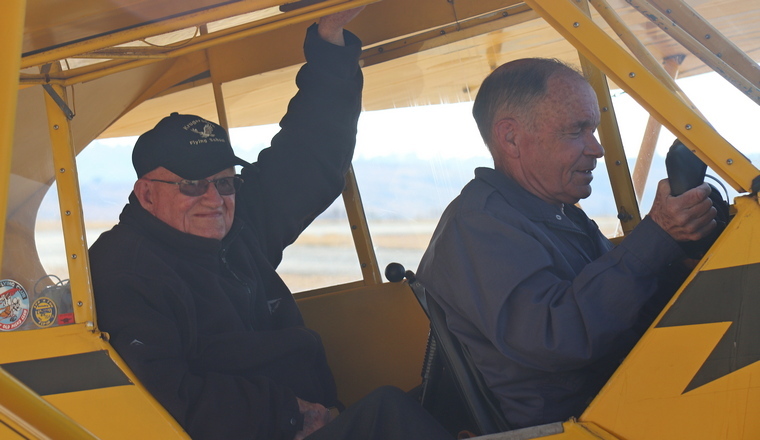 Getting ready.

Oom Mieg being 85, the Cub being 80 and Brian Davidson at 70 years old made for a combined age during that flight of 235 years!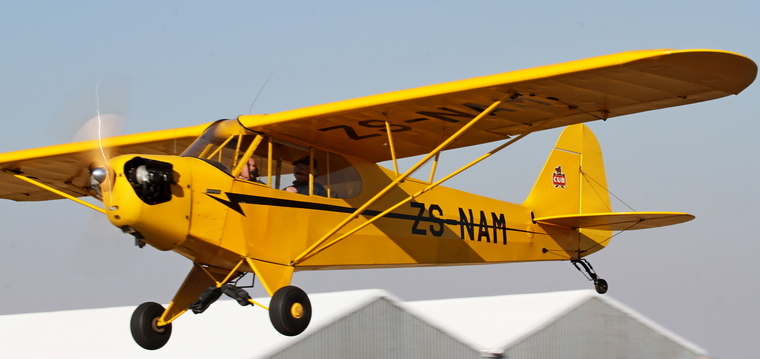 Take-off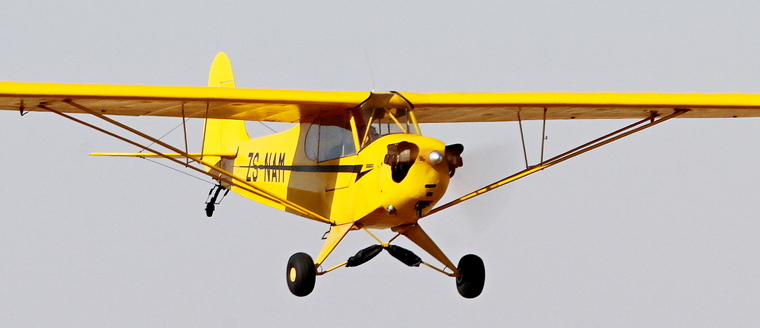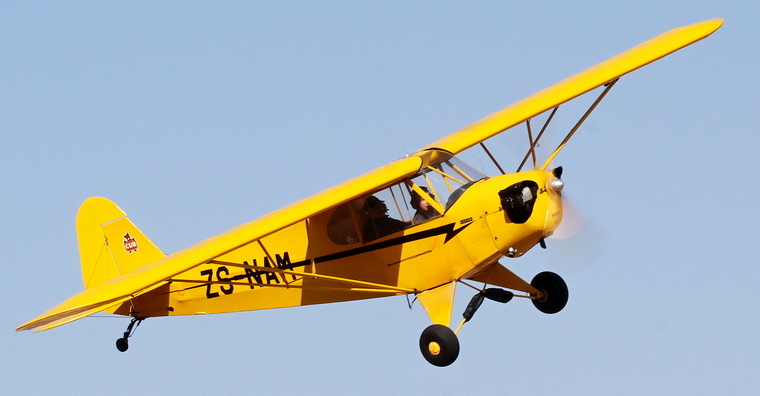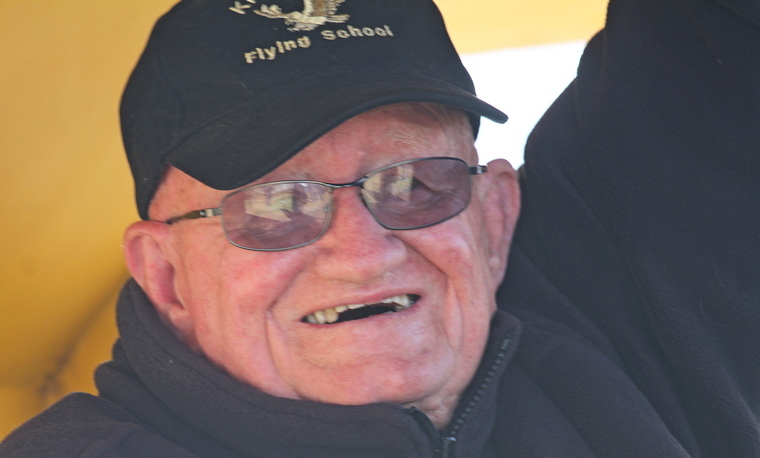 The smile says it all.

It was such an honour to host a very special person like him at Alpi Flight academy once again.
Oom Mieg was born in Pretoria on the 25th June 1935. His father was in the army and the family moved frequently as he was transferred to various bases throughout the country. While living in Pretoria, close to AFB Swartkop Mieg, then eight years old, recalls watching aircraft overflying their house to land at AFB Swartkops during WW II.
In January 1952, he left Afrikaans High School after having completed Standard 8 to join the SAAF as apprentice aircraft electrician. In 1955 he passed his matric, having attended Pretoria Technical College night school and qualified as an aircraft electrician.
The same year, on 3 May, he joined the SAAF Aero Club (Later Defence Flying Club) March 1952. Mieg's initial instructor was a captain Wells who took him flying in a Piper J3 Cub ZS-AWL. All instructors at the club were SAAF pilots offering their spare time with no remuneration. This was due to the SAAF pilots serving in Korea with a high turnover of instructors. He then flew with Flt LT Wood (RAF) and 3 other SAAF pilots.
One of Mieg's instructors who left a lasting impression on him was Captain Peter Letley. Although Mieg only flew two lessons with him, his strict military discipline reflected in his method left a lasting impression throughout the rest of Mieg's training.
On 6 December 1952, Mieg, after 6 hours and 20 minutes total dual, was sent on his first solo by Captain Carl Mouton in a J3 Cub ZS-AVA.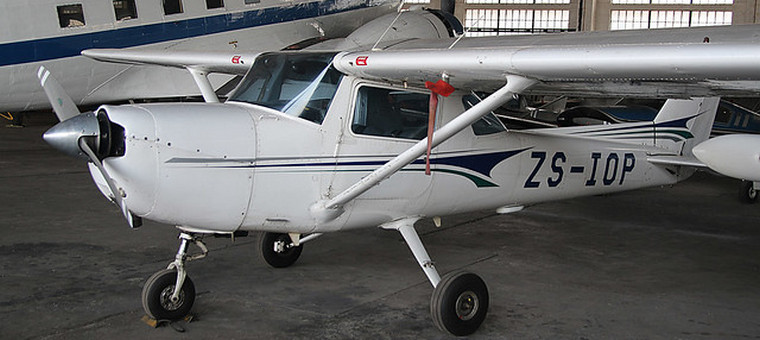 Cessna 150 Aerobat ZS-IOP.


The absolute highlight of his flying career for Mieg was when he won the Silver Medal, Overall Champion and Gold Medal in the Sportsman Category flying a Cessna 150 Aerobat ZS-IOP during 1986 SA GAMES Aerobatic Championships held at Welkom's OFS flying Club.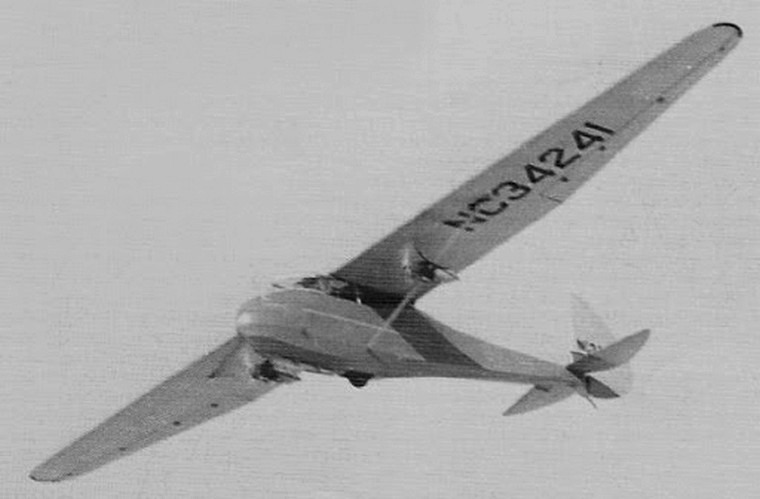 A Cinema glider.

Mieg's closest call happened whilst flying as instructor in the rear seat of a Cinema glider. It was shortly after take-off from AFB Swartkop's RWY 20, at 200 ft AGL when the towrope disengaged from the tug Tiger Moth. Realising that they were too low to reach the runway behind them, Mieg took control and headed for the lower ground at Snake Valley, adjacent to the base. As they crossed the perimeter fence, the glider suddenly went into a steep dive. The towrope had snagged a corner post! At the very last moment, before he could pull the release handle, the tow hook released due to the rearward pull on the rope. The next moment the glider's belly brushed the tall grass and a safe landing was carried out.
Having originally joined as an electrician apprentice, Mieg served in the SAAF from 7 January 1952 until his retirement as a Lieutenant Colonel on 30 June 1973.
After retirement, he opened and his own flying school, Wonderboom Aero Academy, from 1991 to 1997. During this period, Mieg also did numerous flights for Mission Aviation Fellowship SA into Mozambique, Zambia, Zimbabwe, Botswana, Malawi, Lesotho, Swaziland and Namibia.
In 2018, Oom Mieg, now an Instructor Gr 2, a test pilot with an Instrument Rating and rated on single and multi-engine aircraft, decided to hang up his headset at the ripe old age of 83 his logbook reflected 15618.0 hours, of which 13015.1 were accumulated while instructing and 1990.00 were on taildraggers.