The PZL-101 was a development of the Yakovlev Yak-12M, manufactured in Poland under licence from 1956. Work on the Gawron was carried out by a team led by Stanislaw Lassota.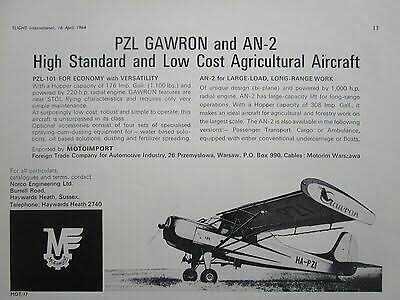 The main goal of the project was to create an agricultural aircraft with increased useful load. To achieve this a container for 500 kg of chemicals was installed behind the two crew seats below the hump of the fuselage. This moved the centre of gravity moved rearwards which was countered by new swept wings with significant vertical end plates to improve air flow. These were later removed from most aircraft because the increased side surface made landings very tricky in crosswinds. Compared with the Yak-12 the main landing gear was also moved back and to save weight the right door was omitted and equipment was also simplified and lightened.
The first prototype flew on 14 April 1958, and the production of the PZL-101 started in 1960. From 1962 the PZL-101A variant was produced, with improved equipment, pilot's seat raised and a right side door added. From 1965 a further improved PZL-101B was produced. Visible changes were the lack of the "hump" above the fuselage and a bigger air intake below the engine.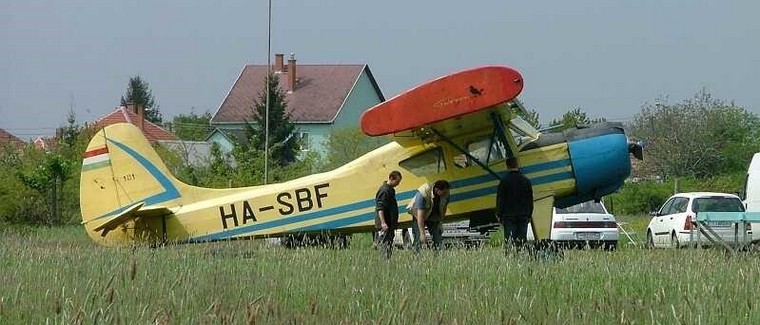 Apart from the agricultural version a four seater utility and ambulance version were also available. Production ended in 1968 by which time o total of 325 planes were manufactured, including 215 agricultural ones, 78 utility versions and 32 air ambulances.
HA-SBF now ZU-SBF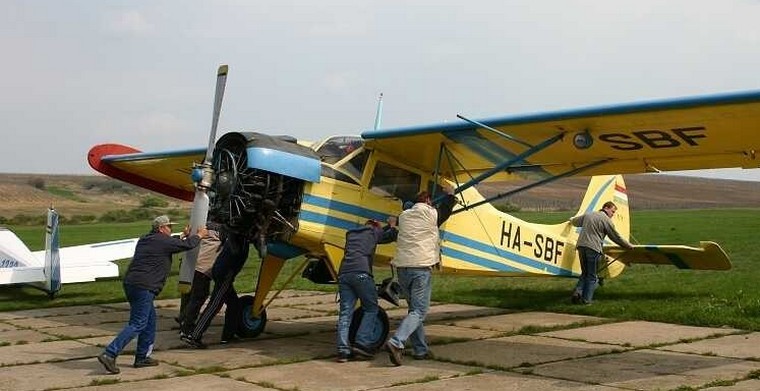 HA-SBF served in the Hungarian/Lithuanian air force from new until 1972 where after the aircraft was purchased by the Hungerian National Gliding Club. The aircraft was the club's primary tug plane and featured on various national and international gliding championships. Prior to 1972 it is nearly impossible to trace any history but the aircraft log book opened in 1972 when the aircraft entered private hands were complete up until 2004 when the aircraft was moth balled due to the addition of a new tug plane.
HA-SBF together with another Gawron (HA-PZL) was purchased by a Howick Kwa Zulu Natal resident during 2013 and subsequently imported into RSA. HA-SBF had received some maintenance work during 2008 in order to get a C of A and was exported with an export C of A issued by the Hungerian CAA.
The aircraft were both assembled at Howick airfield and HA-SBF were upgraded from the standard Ai14-R 260hp to a 360ha M14-p engine. The project started to loose speed due to SACAA problems. HA-SBF was the first of type registration and problems getting her registered were numerous; no instructors qualified on the type were available, there was a total lack of factory support, documentation translation issues were a nightmare and miss-interpretation of regulations became just too much and the aircraft was placed in storage up until 2018 when the author purchased her. Her sister, HA-PZL now ZU-PZL, still resides in Howick at the owner's house without an engine.
After the purchase the aircraft was brought by road to Bela Bela where it received a complete overhaul/repair. The engine also received major upgrades including modern piston rings bringing the oil consumption down to 1l in 4 to 6 hrs from 1 l/hr, a new SS exhaust, aux component overhauls etc.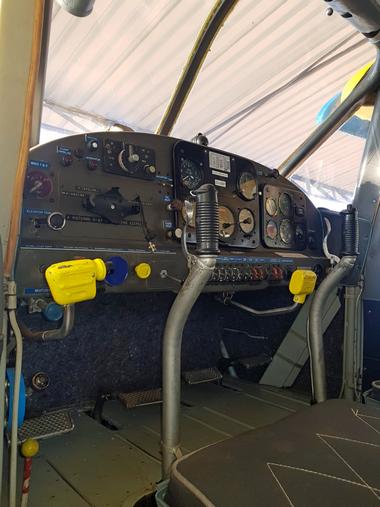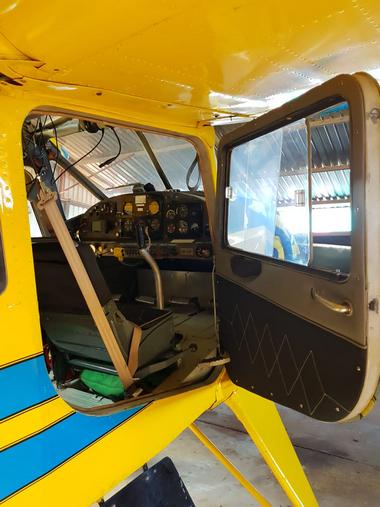 Due to my history with PZL aircraft and AMO/AOC ownership and management, I did my AME apprenticeship on PZL M18s and flew them on fire fighting and crop spraying missions and own my own crop spraying company. I had adequate mechanical and regulatory experience to complete the registration and airworthiness process and received a ATF during June 2019 after a long process.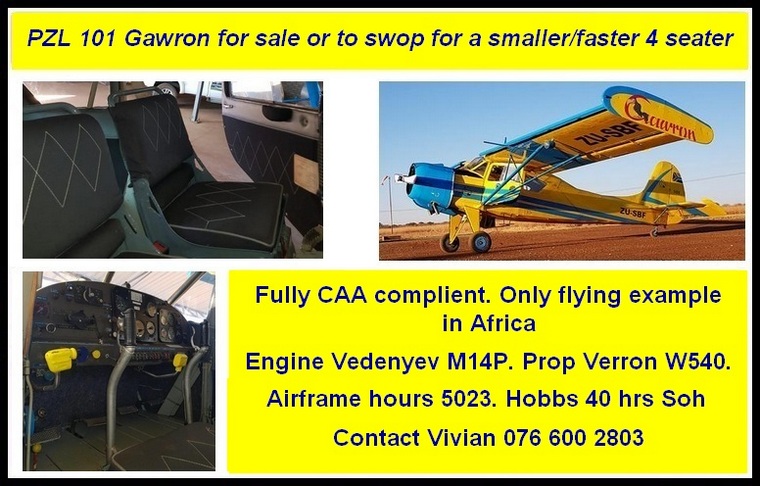 Personal write up and flight test.
A bit more info on the flight performance figures.
I did all the flight testing myself (Holding a SACAA Cpl with test pilot rating and Qualified maintenance engineer.)
The initial performance and feel of the aircraft could just be described as WOW.
Due to the large Low aspect wings, full length slats,40 degree flaps and large wing tip fences the STOL performance is unrivalled even when compared to more modern STOL/utility types.
Take-off roll less than 100m
Landing roll less than 100m
Climb rate between 1000-1800ft/min
Stall speed 55km/hr
Cruise speed 150-180km/hr Fuel burn 45-55l/hr
All the above for an aircraft weighing 1100kg empty with 4 full seats bigger cabin that a Cessna 206!
Describing the feel of the aircraft -She has the spirit and feel of a super cub crossed with a de Havilland beaver.