Compiled by Willie Bodenstein




AIRLINK - WE'RE BACK IN GEORGE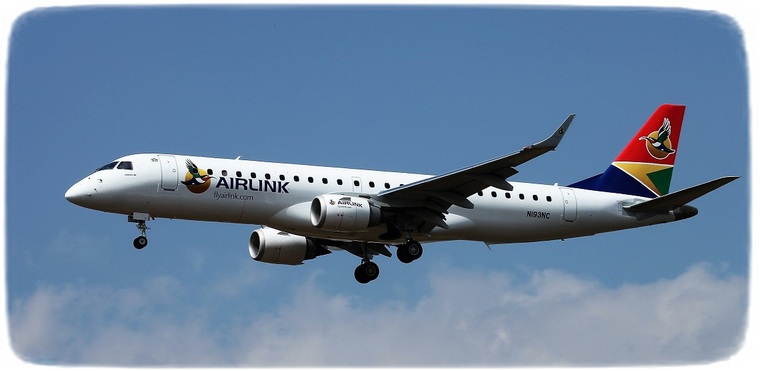 Airlink will re-introduce services between Cape Town and George on Monday 27 July 2020.
We are delighted to be able to resume our flights, in line with the reopening of this key Western Cape airport. We received many calls, mails and social media posts during the COVID lockdown enquiring as to when we would be able to resume our services and know that our flights can play an enabling role in the revival of the economy of the region.
Our initial re-introductory service will be significantly reduced relative to our normal pre-pandemic offering, with flight departure and arrival times aimed at satisfying our overnighting business and essential travel customers.
Flights will depart from Cape Town at 15h40 arriving at George at 16h35. The return flight from George will depart at 17h00 arriving at Cape Town at 18h00, operating initially on Monday, Wednesday and Friday afternoons.

BRITISH AIRWAYS SAYS FAREWELL TO THE QUEEN OF THE SKIES



British Airways announces, with great sadness, that its fleet of Boeing 747 aircraft, fondly known as 'The Queen of the Skies', are likely to have flown their last scheduled commercial service.
After nearly five decades of service and millions of miles flown around the globe, it is proposed that the airline's remaining fleet of 31 747-400 aircraft will be retired with immediate effect as a result of the devasting impact the Covid-19 pandemic has had on the airline and the aviation sector, which is not predicted to recover to 2019 levels until 2023/24.
Just a year ago, British Airways lovingly re-painted three of its jumbo jets in heritage colours to mark the company's centenary. The BOAC jet put in a guest appearance with the Red Arrows much to the delight of spectators at the Royal International Air Tattoo and sadly the aircraft will shortly be heading towards their final resting places alongside 30 others.
The fuel-hungry aircraft were slowly being phased out by British Airways as they reached the end of their working lives in order to help meet the company's commitment to net zero by 2050. The airline has invested heavily in new, modern long-haul aircraft including six A350s and 32 787s which are around 25 per cent more fuel-efficient than the 747. As part of the airline's £6.5 billion injection into customer experience in recent years, existing aircraft have been refurbished and the brand-new arrivals have come into the British Airways' fleet complete with a luxurious business class Club Suite product.
Alex Cruz, British Airways' Chairman and CEO, said: "This is not how we wanted or expected to have to say goodbye to our incredible fleet of 747 aircraft. It is a heart-breaking decision to have to make. So many people, including many thousands of our colleagues past and present, have spent countless hours on and with these wonderful planes - they have been at the centre of so many memories, including my very first long-haul flight. They will always hold a special place in our hearts at British Airways.
"We have committed to making our fleet more environmentally friendly as we look to reduce the size of our business to reflect the impact of the Covid-19 pandemic on aviation. As painful as it is, this is the most logical thing for us to propose. The retirement of the jumbo jet will be felt by many people across Britain, as well as by all of us at British Airways. It is sadly another difficult but necessary step as we prepare for a very different future."
BOAC operated its first 747 London to New York service on 14th April 1971 and in July 1989 the first British Airways 747-400, the aircraft type the airline still flies today, took to the skies.
Plane spotters who lined Heathrow's perimeter fences would watch as the magnificent 747-400 would typically take off at 180mph and reach cruising speeds in the sky of up to 565mph.
For the next decade the airline took delivery of 56 more of the aircraft, with its final plane delivered in April 1999. At the time, it was the largest commercial aircraft in the world and it remained so until the Airbus A380 first took to the skies in 2007.
At one-point British Airways operated 57 747-400 aircraft. The original aircraft featured 27 First Class seats and 292 Economy seats. Initially, the upper deck, widely described as the bubble, contained a lounge, with lounge chair seating. It was known as the 'club in the sky' and the aircraft also played host to the world's very first flatbed seat which British Airways pioneered in 1999.
Today's aircraft can seat up to 345 customers in four classes - First, Club World (Business), World Traveller Plus (Premium Economy) and World Traveller (Economy). British Airways recently refreshed the interiors of a number of its 747 aircraft which were expected to remain in service for several years to come.
The airline's jumbo jets are currently grounded at various locations in the UK and are now only expected to reach heights of 35,000 feet as they make their final journeys.

AIR FRANCE TO SERVE CLOSE TO 170 DESTINATIONS IN SEPTEMBER AND OCTOBER 2020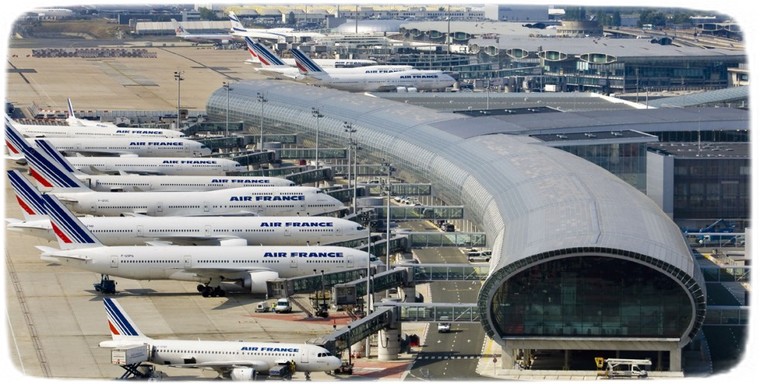 Air France is further reinforcing its flight schedule for summer 2020. Subject to the lifting of travel restrictions, the gradual increase in the number of frequencies and destinations will continue, reaching 50% of the flight schedule initially planned at the end of September and 60% at the end of October.
Air France plans to serve close to 170 destinations at the end of summer 2020, i.e. 85% of its usual network.
On departure from Paris-Charles de Gaulle airport, domestic network activity will reach almost full capacity. The number of medium and long-haul routes will continue to increase as will the number of frequencies to the vast majority of destinations.
From Paris-Orly, Air France will operate additional destinations as of the end of August 2020.
Domestic inter-regional routes will also increase.
The flight schedule will be operated by 163 of the 212 aircraft in the Air France fleet.
International borders are opening up slowly. This flight schedule is likely to change and remains subject to obtaining the required government authorization. Air France will take into account the current health & hygiene measures in the countries or destinations served to guarantee its passengers the highest level of health safety.
Updating the flight schedule will result in the cancellation of bookings for flights that are not operated. Commercial measures, which can be consulted online at airfrance.com and at all sales points, will enable the customers concerned to postpone their trip free of charge or to cancel it, by requesting a bonus voucher or a ticket refund.

FIRST DELIVERY OF AN AIRBUS A321LR FOR AIR TRANSAT WITH SUSTAINABLE AVIATION FUEL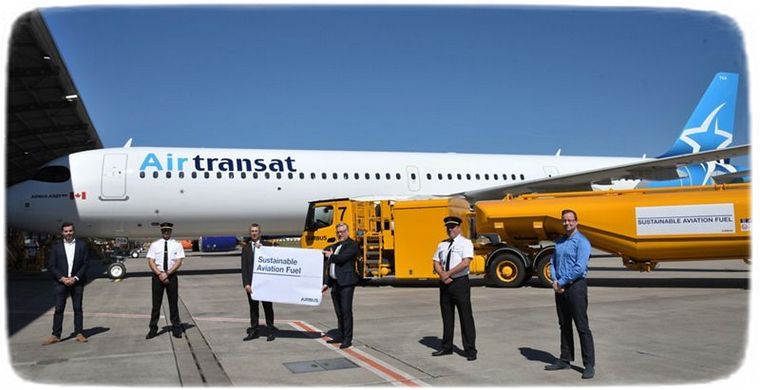 Airbus is expanding its sustainable aviation fuel (SAF) operations, now including aircraft deliveries from its site in Hamburg, Germany. Air Transat took delivery of two brand new A321LR on lease from AerCap. Both used a 10 per cent sustainable aviation fuel blend to fly the aircraft from Hamburg to Montreal, Canada, non-stop.
Airbus has already successfully established SAF flights out of Hamburg with its Beluga transport aircraft since December 2019. Today's commercial delivery is another milestone that underlines Airbus' continuing commitment to minimizing air transportation's environmental impact - which includes becoming the first aircraft manufacturer offering customers the option of receiving new jetliners with sustainable fuel in their tanks. Such delivery flights have been available since 2016, starting from the Airbus headquarters production facility in Toulouse, France, followed by Mobile, Alabama, USA.
Airbus offers this option as part of its strategy to promote the more regular use of sustainable fuels within the aviation industry. The fuel for Air Transat's A321LR aircraft delivered from Hamburg was supplied by Air BP and produced by Neste.
Airbus and Air Transat have a long history of cooperation on environmental affairs. Airbus supported the airline to launch its environmental programme 13 years ago and both have worked together on environmental projects such as fuel efficiency. Air Transat has been operating Airbus single-aisle and widebody aircraft since 1999.
"Sustainability and efficiency are essential for our customers and for Airbus. Sustainable aviation fuel developments will play a key role in reducing the environmental footprint of the aviation industry. By using sustainable aviation fuels on delivery flights with partners like AerCap and Air Transat, who are flying the aircraft from Hamburg to their Canadian home base nonstop, we take concrete action to contribute to a more sustainable aviation future," said Christian Scherer, Chief Commercial Officer Airbus.
Both today and tomorrow's delivery flights will be carbon-neutral because the kerosene fossil fuel portion will be offset by the purchase of carbon credits.

BOEING AND ETIHAD BROADEN SUSTAINABILITY ALLIANCE BY TESTING INNOVATIONS ON ECODEMONSTRATOR 787



Boeing [NYSE:BA] and Etihad Airways will use a 787-10 Dreamliner to test ways to reduce emissions and noise as part of the aerospace company's ecoDemonstrator program before the airline accepts delivery of the airplane this fall. The collaboration, which includes extensive sound measurement testing with industry partners, builds on a strategic sustainability alliance Boeing and Etihad formed in November 2019.
"This is the latest program under Etihad's industry-leading strategic partnership with Boeing, focusing on innovating real-world solutions to the key sustainability challenges facing the aviation industry," Etihad Aviation Group Chief Executive Officer Tony Douglas said. "The ecoDemonstrator program is founded on innovation and sustainability - and these are core values for Etihad Airways, Abu Dhabi and the United Arab Emirates. Etihad and Boeing see a great opportunity to collaborate and share knowledge to minimize the impact of aviation on the environment."
The ecoDemonstrator program utilizes commercial aircraft to test technologies that can make aviation safer and more sustainable now and into the future. The 2020 program, which will begin testing in August, is the first to use a Boeing 787-10.
Boeing and Etihad will work with industry-leading partners, including NASA and Safran Landing Systems, to conduct aircraft noise measurements from sensors on the airplane and the ground. The data will be used to validate aircraft noise prediction processes and the sound reduction potential of aircraft designs, including landing gear, that are modified for quieter operations.
In addition, a flight will be conducted during which pilots, air traffic controllers and an airline's operations centre will simultaneously share digital information to optimize routing efficiency and enhance safety by reducing workload and radio frequency congestion.
Test flights will be flown on a blend of sustainable fuel, which significantly lowers aviation's environmental footprint. The testing program is expected to last about four weeks before Etihad enters its Boeing 787-10 into service.

KLM ADJUSTS FLIGHT SCHEDULE TO GULF STATES AND ADDS RIYADH (SAUDI ARABIA) AS NEW DESTINATION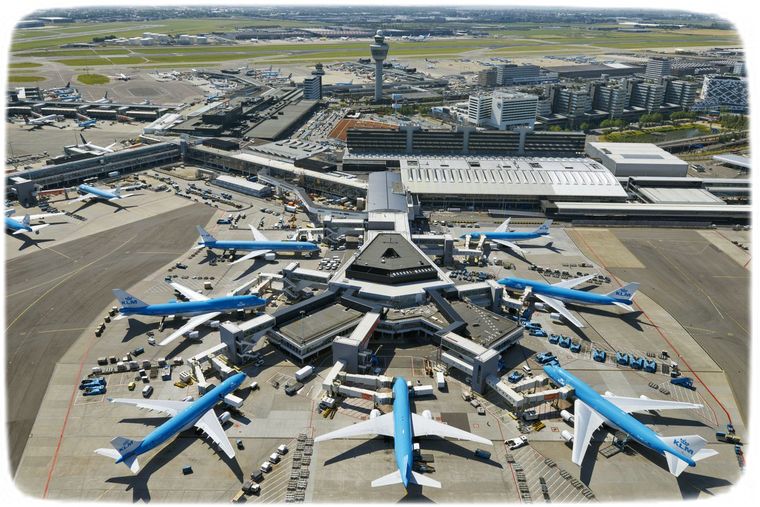 From 28 September 2020, KLM Royal Dutch Airlines will adjust the schedule for flights between Amsterdam Airport Schiphol and the Gulf States in the Middle East. KLM will also expand its network with the opening of Riyadh in Saudi Arabia. Riyadh is an entirely new destination for Schiphol.
KLM is slowly and carefully expanding its European and intercontinental network. In doing so, KLM aims to offer its customers as much choice of destinations as possible. Adding Riyadh as a new destination will strengthen KLM's network in the Middle East and help keep it robust. The opening of Riyadh means an increase in the number of destinations, but not in the number of flights to the Middle East, because Riyadh will be combined with an existing destination. The total number of flights KLM operates from Schiphol is far from the pre-corona crisis level.
KLM will fly directly from Amsterdam to Riyadh 4 times a week. On the way back, this flight will make a short stopover in Dammam in Saudi Arabia, a destination that was already included in the KLM network before the corona crisis. The flights will be operated with the Airbus A330-200 with 18 seats in World Business Class and 246 seats in Economy Class.

VISTARA RECEIVES ITS FIRST A321NEO AIRCRAFT WITH FLAT-BED BUSINESS CLASS



Vistara, a joint venture between TATA group and Singapore Airlines Limited (SIA), took delivery of its first Airbus A321neo aircraft in New Delhi today. The aircraft, arriving from Airbus' final assembly lines in Hamburg, Germany, features India's most advanced aircraft cabin in the sky with fully flat beds in business class.
Overall, Vistara's A321neo features a three-class layout with 12 seats in business class, 24 in premium economy and 152 in economy class. The aircraft is the first of six A321neo for the airline, on lease by Air Lease Corporation and part of the 50 A320neo Family aircraft order signed in 2018.
All Vistara A321neo will be powered by latest-generation CFM-Leap 1A engines. These aircraft will be supported by Airbus' Flight Hour Services Tailored Support Package (FHS-TSP) programme to optimise and secure Vistara fleet operations. The aircraft will complement Vistara's current Airbus fleet of 32 A320 Family aircraft.
"In these challenging times, differentiation through efficiency, product and customer mindset is what truly matters and we are proud to see our A321neo as an essential cornerstone in meeting Vistara's strategic objectives for the future," says Christian Scherer, Chief Commercial Officer, Airbus. "Providing a competitive edge through India's best in class business cabin as well as significant advantages in terms of operations, efficiency and environment are a truly wise way for a growing airline going forward."
The A321neo is the largest member of the Airbus' benchmark A320 Family, seating up to 240 passengers, depending on cabin configuration. It incorporates the latest technologies, including latest-generation engines, aerodynamic advances and cabin innovations, delivering 20 percent fuel savings. The aircraft offers significant environmental benefits as at least 20 percent reduced emissions and a nearly 50 percent smaller noise footprint compared to previous generation aircraft. To date, the orderbook for the A320neo Family stands at 7,445 aircraft.
BOEING SECURES AIRCRAFT FINANCE GERMANY ORDER FOR TWO 737-800 BOEING CONVERTED FREIGHTERS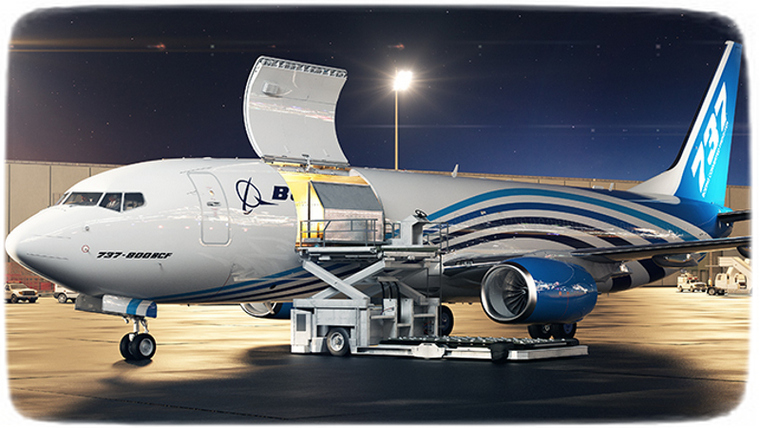 Responding to strong near and long-term express cargo demand, Aircraft Finance Germany (AFG) signed an agreement with Boeing [NYSE: BA] for two 737-800 Boeing Converted Freighters (BCF).
Based on the popular Boeing Next-Generation 737, the 737-800BCF offers operators newer technology, lower fuel consumption and better reliability than other standard-body freighters. Primarily used to carry express cargo on domestic or short haul routes, the airplane is capable of carrying up to 23.9 tons (52,800lbs) and flying up to 2,000 nautical miles (3,750 km).
"We are always looking for the best way to invest and deploy aircraft that support our customers," said Peter Koster, AFG's Head of Freighter Trading. "The 737-800BCF gives us the opportunity to serve a growing market with a workhorse that can reliably and efficiently fit into most operators' fleets."
First delivered in 2018, the 737-800BCF is now operated by 10 customers across four continents. Boeing has ramped up production in response to increased demand with 132 orders. To date, the company has delivered 34 737-800BCFs.
The Boeing freighter family, which includes production and converted freighter options, provides more than 90 percent of the world's freighter capacity, offering an unmatched selection of capacity and capability with superior economics.
EUROPEAN AVIATION ASSOCIATIONS AND EASA JOIN FOR HARMONISED SAFE AIR TRAVEL DURING COVID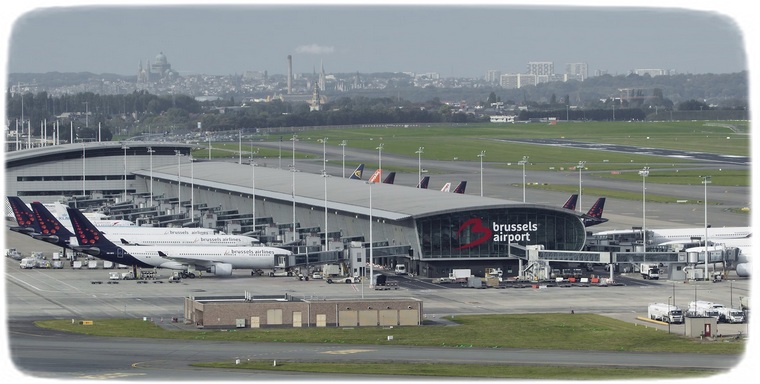 European Aviation Associations and the European Union Aviation Safety Agency (EASA) agreed to strengthen efforts to ensure a consistent and safe travel experience for passengers during the COVID-19 pandemic.
The COVID-19 pandemic and the associated travel restrictions have had a devastating impact on air traffic and put at risk millions of jobs that rely on air connectivity. As Europe seeks to reopen, it is essential that operations are marked by consistent implementation of passenger safety procedures across the continent.
EASA and the European Centre for Disease Prevention and Control (ECDC) have developed protocols for the measure's airports, airlines and operators should adopt to ensure a safe return to normal operations.
The guidelines address the entire journey from the passenger's perspective, at the departure airport, on board of the aircraft and at arrival. They contain specific, complementary measures devised to ensure the protection of passengers and crews against the transmission of the COVID-19 virus. Passengers are required to take personal responsibility, for example by not even coming to the airport if they are experiencing COVID-19 symptoms.
Airlines and airports have been asked to follow enhanced cleaning and disinfection procedures as well as following guidance to ensure the best possible ventilation while on-board the aircraft. The quality of air on-board is one of the most important mitigating factors against spread of coronavirus and most aircraft have high efficiency particulate air (HEPA) filters installed which sterilise the air to operating theatre quality. Further measures, such as changes to in-flight service, have been recommended to reduce the risk of transmission through contaminated surfaces. Similar recommendations have been issued by the International Civil Aviation Organisation (ICAO) in its take-off guidance.
To strengthen the implementation of these measures, Airlines for Europe (A4E), the European Business Aviation Association (EBAA), the European Regions Airline Association (ERA) and the International Air Transport Association (IATA) have signed a cooperation agreement with EASA to promote the harmonised and coordinated implementation of the EASA/ECDC protocols by industry, governments and travellers.
A complementary Charter programme has been set up by EASA to monitor the implementation of the guidelines and provide feedback. Over 60 organisations serving millions of passengers have signed up to the charter on a voluntary basis.
"The aviation industry has worked closely with health authorities and regulators worldwide to develop protocols to safely restart operations. The ICAO Take-off guidelines set an international framework for safeguarding public health, and in Europe, the EASA/ECDC Protocols are similarly aligned. This mutual cooperation agreement with EASA will promote a coordinated implementation of the operational guidelines in order to facilitate the recovery of air travel," said Rafael Schvartzman, IATA's Regional Vice President for Europe.
CATHAY PACIFIC GROUP ISSUES PROFIT WARNING AND RELEASES COMBINED TRAFFIC FIGURES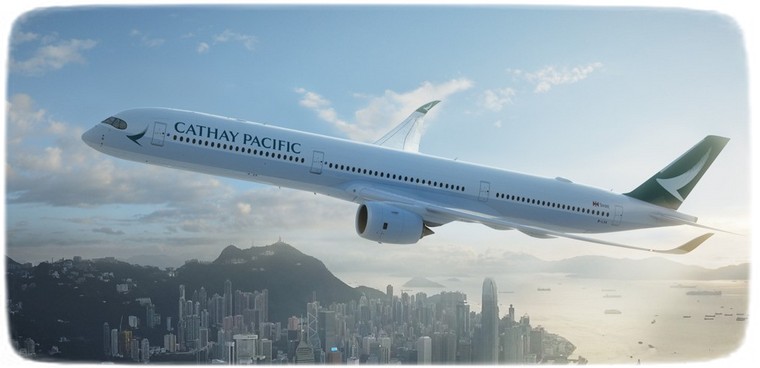 In its 2019 annual results announcement dated 11 March 2020, the group had disclosed that it expected to incur a substantial loss for the first half of 2020. Based on the unaudited results of the group for the six months ended 30 June 2020, and on a basis consistent in all material respects with the accounting policies normally adopted by the group as set out in the annual report for the year ended 31 December 2019, the Directors of Cathay Pacific Airways Limited estimate that for the six months ended 30 June 2020, the group will record a net loss attributable to shareholders of approximately HK$9.9 billion, which compares to a net profit to shareholders of HK$1.3 billion for the same period in 2019. This includes impairment charges amounting to approximately HK$2.4 billion, which mainly relate to 16 aircraft that are unlikely to re-enter meaningful economic service again before the 2021 summer season together with certain airline service subsidiaries assets. This estimated interim net loss is in the process of being reviewed by our auditors and may be subject to adjustments.
Cathay Pacific and Cathay Dragon carried a total of 27,106 passengers last month, a decrease of 99.1% compared to June 2019. The month's revenue passenger kilometres (RPKs) fell 98.8% year-on-year. Passenger load factor dropped by 59.3 percentage points to 27.3%, while capacity, measured in available seat kilometres (ASKs), decreased by 96.1%. In the first six months of 2020, the number of passengers carried dropped by 76% against a 65.7% decrease in capacity and a 72.6% decrease in RPKs, as compared to the same half-year period for 2019.
The two airlines carried 93,228 tonnes of cargo and mail last month, a decrease of 43.1% compared to June 2019. The month's revenue freight tonne kilometres (RFTKs) fell 35.8% year-on-year. The cargo and mail load factor increased by 11.7 percentage points to 74.5%, while capacity, measured in available freight tonne kilometres (AFTKs), was down by 45.9%. In the first six months of 2020, the tonnage fell by 31.9% against a 31% drop in capacity and a 24.6% decrease in RFTKs, as compared to the first-half period for 2019.
Cathay Pacific continued to operate a full freighter schedule as well as chartered flights from its all-cargo subsidiary, Air Hong Kong, in June. There were fewer cargo-only passenger flights compared with May.
Mr Lam said: "Despite a mild pickup in general airfreight movements, our cargo tonnage fell by 5% month-on-month as demand for medical supplies waned following a peak month in May. The reduction of long-haul carriage from the Chinese mainland and Hong Kong made way for movements from Southeast Asia and the Indian sub-continent as local lockdown measures eased.
"Meanwhile, the improvement in inbound Hong Kong loads and network support led to a higher load factor, which increased 11.7 percentage points year-on-year to 74.5%. Yields came down following the significant rise seen in May. "
Earlier this week, Cathay Pacific's shareholders passed the resolutions pertaining to the company's HK$39 billion recapitalisation plan. The management team is moving forward with a comprehensive review of all aspects of the group's operations and will make its recommendations to the board on the future size and shape of the airlines by the fourth quarter.
DELTA CARGO COMMITS TO MORE SUSTAINABLE FUTURE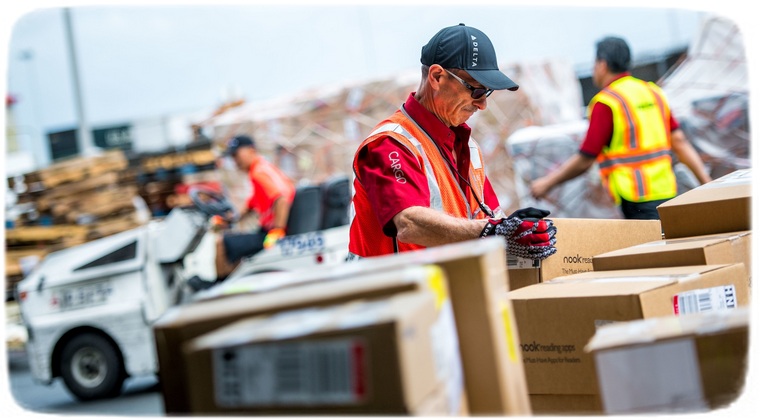 Delta Cargo has joined the Sustainable Air Freight Alliance (SAFA), a business-led collaborative initiative aiming to reduce its members' environmental footprint. The move aligns with Delta's pledge earlier this year to become the world's first carbon neutral airline. The airline has committed $1 billion over the next 10 years to mitigate all emissions from its global business.
SAFA is collaboration between shippers, freight forwarders and airlines to track and reduce emissions from air freight and promote responsible freight transport. It is facilitated by BSR (Business for Social Responsibility), a global non-profit business network and consultancy dedicated to sustainability.
The aviation industry accounts for roughly two percent of emissions globally, while Delta's carbon footprint is its largest environmental impact, with 98 percent of emissions coming from its aircraft. Delta Cargo has already started taking steps to reduce its carbon footprint, including replacing light bulbs in its warehouses to energy-efficient LED lighting and switching to electric tugs. It is also working with its counterparts through SAFA to share best practices and create common goals and metrics. These support Delta's overall goals, including:
Stakeholder engagement: Building coalitions with our employees, suppliers, global partners, customers, industry colleagues, investors and other stakeholders to advance carbon reduction and removal goals and maximize our global impact.
Transparency: Continue to publicly report on our goals and progress, aligned with leading disclosure frameworks and standards, and track efforts and achievements through our robust governance structure.
BSR, which facilitates SAFA, has over 250 member companies and works across a range of industries, including healthcare, agriculture, energy, and financial services, in addition to transport and logistics, to improve companies' environmental and sustainability performance. SAFA is one of over 20 collaborative initiatives facilitated and managed by BSR, involving over 400 companies in total.
PLEASE GO TO
www.youtube.com/channel/UCCuRVZAGodT6sztTeXBGeMw
and subscribe to our YouTube channel