Although still having an open cockpit and fixed undercarriage the Dewoitine D.500 all metal monoplane fighter aircraft when introduced in 1936 in service with the French Air Force as a replacement of the Nieuport 62 was a quantum leap ahead of its predecessor as far aerodynamics is concerned.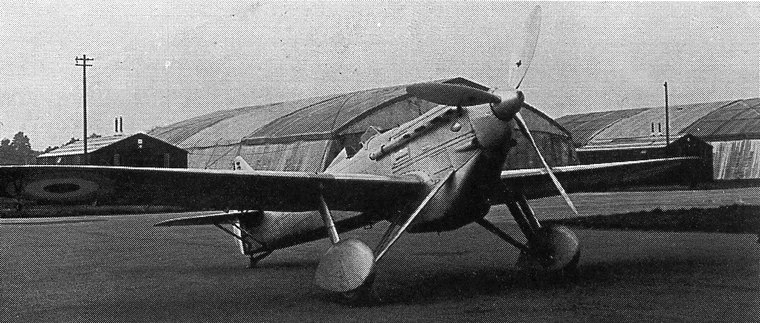 Based on specifications issued in 1930 the D.500 that first flew in 1934 was introduced into service in 1935 had, partly because of its long development time, a short service life and was soon replaced by the D.520 that had an enclosed cockpit and fixed undercarriage. They were the primary fighters employed by the Armée de l'Air until their replacement by the Morane-Saulnier M.S.406 in 1939.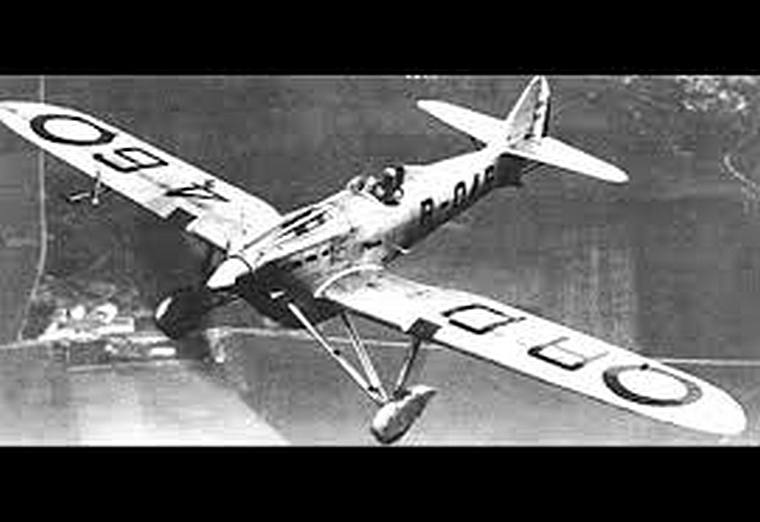 A total of 381 D.500s and its derivatives were built some of which saw service at the start of World War II. Some served in the Naval Aviation Squadrons whilst two squadrons, one each, served in France's African colonies Morocco and Senegal. A number off D.501s, aircraft armed with a 20 mm cannon firing through the propeller hub instead of two nose mounted machine guns, were sold to Lithuania but was used in Spain during that country's civil war.
Specifcations
General characteristics:
Crew: one
Length: 7.94 m (26 ft 1 in)
Wingspan: 12.09 m (39 ft 8 in)
Height: 2.42 m (7 ft 11 in)
Wing area: 16.50 m² (177.61 ft²)
Empty weight: 1,496 kg (3,298 lb)
Loaded weight: 1,929 kg (4,253 lb)
Powerplant: 1 × Hispano-Suiza 12Ycrs V12 engine, 640 kW (860 hp)
Performance:

Maximum speed: 402 km/h (217 kn, 250 mph) at 5,000 m (16,405 ft)
Range: 700 km (380 nmi, 435 mi)
Service ceiling: 11,000 m (36,090 ft)
Rate of climb: 14.85 m/s (2,923 ft/min)
Wing loading: 117 kg/m² (23.9 lb/ft²)
Power/mass: 330 W/kg (0.20 hp/lb)
Time to altitude: 1.32 min to 1000 m (3,280 ft)
Armament

Guns:
1 × 20 mm (0.787 in) Hispano-Suiza HS.9 cannon, 60 rounds
4 × 7.5 mm (0.295 in) MAC 1934 machine guns, 300 rpg
PLEASE GO TO
www.youtube.com/channel/UCCuRVZAGodT6sztTeXBGeMw
and subscribe to our YouTube channel