The Swiss Federal Institute of Technology Zurich (ETH) and the Institute of Machine Tools and Manufacturing (IWF) in collaboration with Sling Aircraft are working together to develop the first electric Sling with modular batteries and re-designed wings for better lift at lower engine power settings.
What is the ETH e-Sling focus project about?

For 8 months, 12 ETH mechanical and electrical engineering students will develop a four-seater electrical Sling TSi airplane with modular batteries. The masters students will work within the framework of an ETH focus project, which began in September 2020 and will end in May 2021.
ETH e-Sling has the following goals:

Development of a highly efficient electric drive train.
Development of a modular battery-system, which will provide the longest range for an electric four-seater aircraft.
Proving airworthiness of the aircraft in close collaboration with the authorities.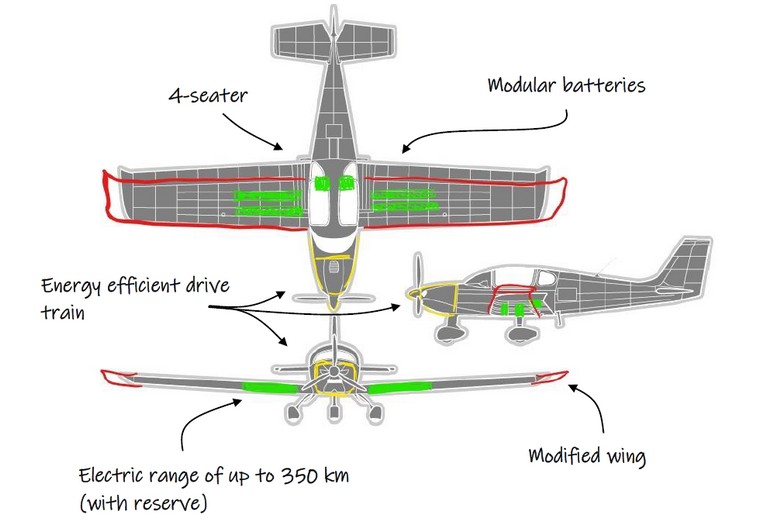 Why does the world need the ETH e-Sling focus project?

In essence, there are three substantial arguments (along with promoting motivated young ETH engineers), to endorse the ETH focus project:
Environment: For the first time in human history, we can provide sustainable air transportation, reducing the CO2-emissions by 100% and noise exposure by 75%.
Technology: The ETH focus project will develop an electric Sling TSi with one of the longest battery ranges. In cooperation with Sling Aircraft, ABB, Garmin, and other partners, ETH intends to make a seismic shift in scientific research in the aerospace industry.
Economic efficiency: Compared to current combustion engines, they can increase the energy efficiency by 200% and reduce operating costs by 40% to 60%.
What distinguishes the ETH e-Sling focus project?

The marked distinctions to other existing electric aviation projects are the following:
Modular batteries: Their project has a modular battery system with innovative cooling. Unused passenger seats will be equipped with range extenders in a simple plug-in process.
Large range: Based on the Sling TSi structure and with the highly efficient drive train, they can increase the range substantially. This will set new benchmarks in electric aviation.
Project set-up: The ETH e-Sling focus project is a combined effort of talented ETH engineers and established industry partners. This project conduces a scientific basis towards new horizons in aviation.
What are the milestones of ETH e-Sling focus project?
Foundational research on e-aviation (November 2018 - June 2019)

For 5 months, two ETH Mechanical Engineering students, Nicolai Solenthaler and Alexander Weiser, researched electric aviation in cooperation with Deutsches Zentrum fŁr Luft- und Raumfahrt e.V (DLR) and further partners. Within their bachelor's thesis, they designed a 6-seater electric aircraft concept with an innovative drive train and a range of up to 500 km.
Analysis of viable aircraft (July 2019 - September 2019)

For the development of a real airplane, multiple aircraft were analysed. From the beginning, the Sling TSi was among their favourites. Following the first Skype call with our Sling Aircraft, Head Office confirmed mutual interest and ended in a Letter of Intent, the base for a feasibility study.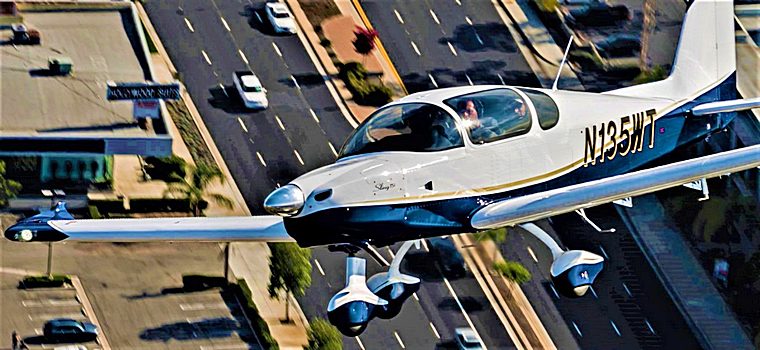 Feasibility study e-Sling (October 2019 - December 2019)

Based on the Sling TSi, an optimised electrified version of the e-Sling was designed. It was apparent that for maximal range, the wingspan of 9.5 m had to be increased by roughly 1 m. This was re-designed by our engineering team at our Sling Aircraft Head Office.
Groundwork e-Sling focus project (January 2020 - May 2020)

In February 2020, Alexander Weiser travelled to South Africa for 3 months to perform the groundwork. During his time with us at Sling Aircraft, he developed the modified aircraft structure. In addition, further project partners were selected and the project's organisational structures were developed.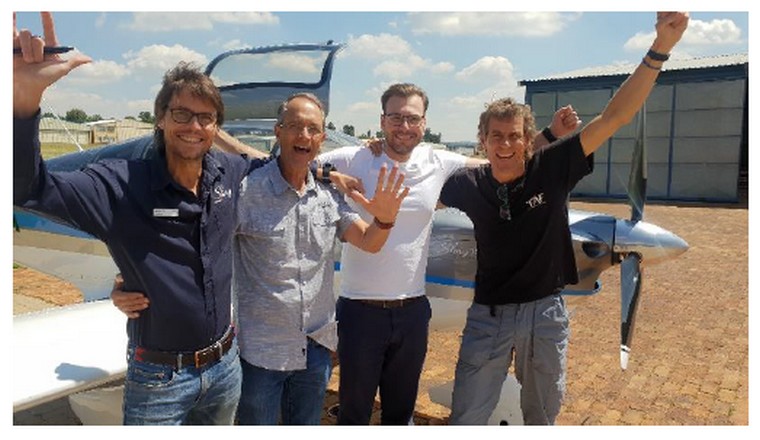 Manufacturing aircraft structure (June 2020 - November 2020)

The modified aircraft structure was manufactured at our Sling Aircraft Head Office and shipped to ETH in Switzerland.
Focus project (September 2020 - May 2021)

For 8 Months, 12 ETH Mechanical and Electrical Engineers will realise the ETH e-Sling focus project in collaboration with project partners, sponsors and further supporters. In addition, together with Experimental Aviation of Switzerland (EAS) and further partners, a certification at the Federal Office of Civil Aviation (FOCA) of the new electric drive train will be pursued.
Demonstration flights and sponsor events (June 2021 - August 2022)

After a successful project, the e-Sling will be used for demonstration flights, sponsor events and non-commercial passenger flights.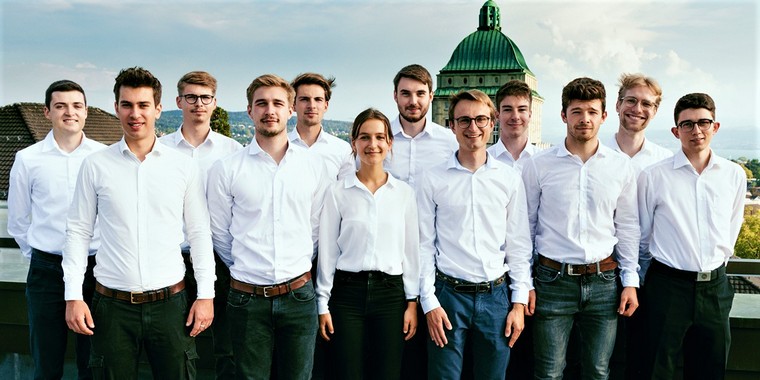 Who is the team behind the ETH e-Sling focus project?

The ETH e-Sling focus project was initiated by masters students, Alexander Weiser and Nicolai Solenthaler, connected by a passion for aviation and technology and a vision to make air transportation environmentally friendly. They will be joined by experts from the industry, Carlo Schmid (A pilot from ABB), Cornel Engeli (An engineer from ABB) and Joel Outry (From Swissport).
PLEASE GO TO
www.youtube.com/channel/UCCuRVZAGodT6sztTeXBGeMw
and subscribe to our YouTube channel