From its closely cowled spinner to it raked horizontal stabiliser the Macchi M.C.72 experimental seaplane designed and built by the Italian aircraft company Macchi Aeronautica looks sleek and fast, even when standing still.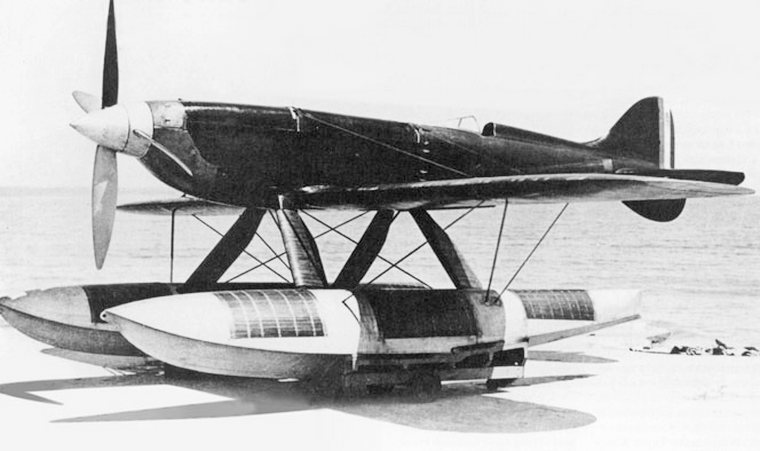 The M.C. 72 design by Mario Castoldi was unique with a fuselage made partly of metal and wood. The streamlined nose housed a Fiat AS.6 liquid-cooled 24- cylinder V-engine that produced 2,126 kW (2,850 hp). The wing was all metal with flat tubular water radiators smoothly faired into the wing, the twin pontoons that housed more radiators were aerodynamic marvels.
One of a series of seaplanes developed by Macchi, the focus of the M.C. 72 was on speed and on winning the 1931 Schneider Seaplane Racing Aircraft Trophy. However due to engine problems, the M.C. 72 was unable to compete.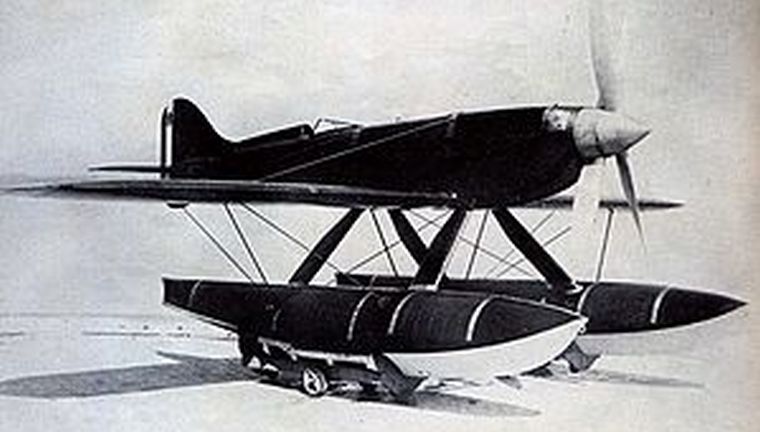 Instead of halting development, Macchi continued work on the M.C. 72. For two years, the M.C. 72 suffered from many mechanical defects, as well as the loss of two test pilots who died trying to coax world class speed out of the M.C. 72. After 35 flights, she finally lived up to expectations when on 10 April 1933, it set a new world speed record of 682 km/h (423.5 mph). over water.
Not satisfied, development continued as the aircraft's designers thought they could break 700 km/h (434.7 mph). This feat was in fact achieved on 23 October 1934, when Agello piloted the M.C. 72 at an average speed of 709.2 km/h (440.7 mph) over three passes. This record remains (as of 2016) the fastest speed ever attained by a piston-engine seaplane.
One M.C. 72, the aircraft that took the world record, survives. It is on display at the Italian Air Force Museum, near Rome.
PLEASE GO TO
www.youtube.com/channel/UCCuRVZAGodT6sztTeXBGeMw
and subscribe to our YouTube channel