Compiled by Willie Bodenstein





CEMAIR LAUNCH DIRECT FLIGHTS FROM JOHANNESBURG TO LUANDA, ANGOLA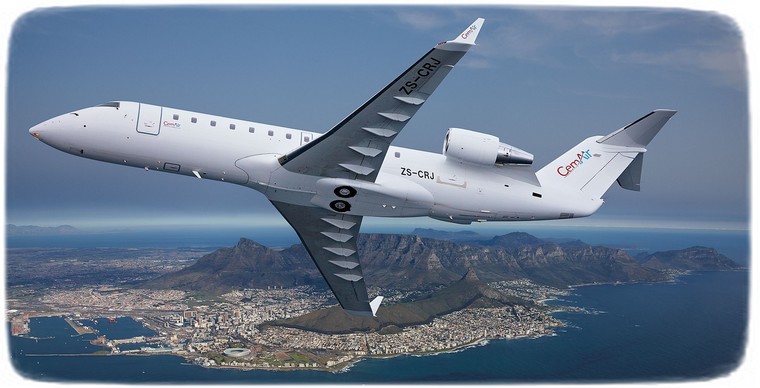 CemAir is pleased to announce the commencement of flights from Johannesburg to Luanda starting from Tuesday 23 March 2021. Flights will depart from Johannesburg's OR Tambo International Airport at 08:00 and arrive at Luanda's Quatro de Fevereiro International Airport at 11:00 local time.
The introduction of the flight was made possible following the relaxation of Covid travel restrictions by the Angolan Government. The current level of restrictions allows for one flight per week by CemAir on the route. Further flights will be added once restrictions are relaxed.
Passengers will require a negative PCR test taken within 72 hours of travel. In addition, standard travel visa requirements remain in force.
BRITISH AIRWAYS (OPERATED BY COMAIR) REOPENS REGIONAL ROUTE



British Airways (operated by Comair), South Africa's leading premium full-service airline, has announced the reopening of bookings for daily regional flights between Johannesburg and Harare with one-way fares starting from R995, including taxes and surcharges.
Bookings for the regional route are open from today and will start operating on 28 March 2021.
Desmond O'Connor, Executive Head of Revenue Management at British Airways (operated by Comair) says: "We are delighted to reopen bookings for our services to Harare as part of the gradual ramp-up to our schedule. These flights will offer more choice for those customers who would like to fly to the regional destination from South Africa.
"We anticipate that the reopening of this route and others in future will be well-received by corporate and leisure travellers. We will soon reintroduce holiday packages through our tour operating divisions, which will mutually improve regional tourism between the SADC countries."
When travelling with British Airways (operated by Comair) regionally, customers have a choice of Club (Business Class) and Traveller (Economy Class). Both Traveller and Club offer passengers British Airways' full-service hospitality, which includes a selection of complimentary meals and beverages. Customers have a more spacious cabin and get to take two free 23kg bags onboard as baggage allowance. The Club offering includes added benefits, such as access to the SLOW lounge, priority boarding, pre-flight welcome drinks and additional legroom. All customers can join British Airways' frequent flyer programme, the Executive Club, to earn benefits and rewards.
AIR FRANCE UNVEILS ITS NEW IN-FLIGHT SAFETY VIDEO

Air France recently unveiled its new in-flight safety video, an elegant, lively and fast-moving showcase of French culture. Incorporating all the latest regulatory changes in force, this video symbolizes the essence of the Air France brand. An invitation to travel for everyone all over the world, where the airline declares its love of France and its lifestyle.
Two flight attendants explain the safety instructions to passengers from all walks of life, travelling together from one iconic landmark to another, places that highlight the best of France, to the tune of lively melodies, inspired by musicals.
In an instant, passengers are transported from the steps of the Opéra Garnier to the gardens of the Palace of Versailles, from the sunny French Riviera to the legendary Hotel Martinez. The stroll continues through the vineyards of Provence, past museums, a fashion show, a typical French café terrace and along the banks of the Seine and its famous booksellers. So many fascinating places just waiting to be discovered and admired.
The safety briefing ends at the top of the sparkling Eiffel Tower, where an Air France crew greets the airline's customers.
In this poetic tribute to the art of French-style travel, Air France seeks to capture everyone's attention in order to deliver its safety instructions in a joyful, elegant and colourful video. Six years after the last video was released, this film is adapted to all the various different aircraft and cabin layouts.
ICAO COUNCIL APPROVES NEW PANDEMIC RESPONSE AND RECOVERY MEASURES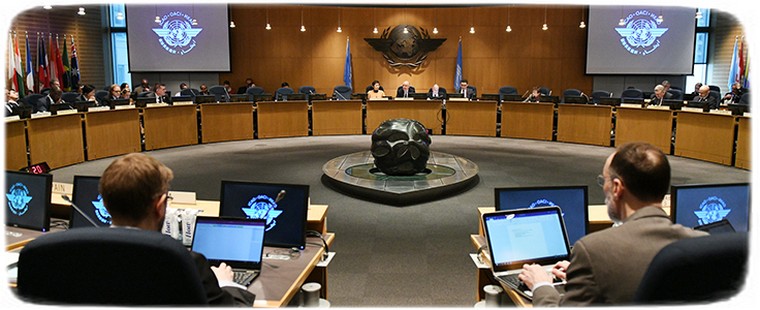 The ICAO Council approved six new COVID-19 recommendations today and amended two others, as countries continue to address latest information and cooperate to optimize the role of international air transport in global pandemic recovery and ensure the speedy resumption of air travel.
The new and amended recommendations and updated guidelines are contained in the High-Level Cover Document and 'Take-off' Guidelines issued by the Council's Aviation Recovery Task Force (CART), established shortly after the pandemic was identified by the World Health Organization (WHO).
"Following the emergence of new virus variants, the vaccine rollouts and other innovations to battle COVID-19, the work of CART has targeted specific issues related to testing and vaccination of passengers as part of a State's multilayer risk management strategy with the ultimate objective of restoring public confidence in air travel and getting passengers to fly again. After the 70% decrease in air traffic, international air transport can now see the light at the end of the tunnel thanks also to these new recommendations and guidelines" commented ICAO Council President Salvatore Sciacchitano.
"The Council has also taken into account the latest position of the WHO, which specifies that proof of COVID-19 vaccination should not be made a condition for international travel," he noted.
Specific areas relating to the transport of vaccines on commercial aircraft have been newly addressed by the CART, requiring attention and action on behalf of pharmaceutical manufacturers, airline and airport operators and national aviation regulators. These include addenda to the ICAO Technical Instructions for the Safe Transport of Dangerous Goods by Air to help better ensure that vaccines are safely handled, transported, and accepted to promote their rapid and effective global distribution.
"The CART's multi-layer risk management strategy has proven to be very helpful. Phase III highlights the interoperability of testing protocols and proof-of-results certification, vaccination for crew and passengers, as well as on appropriate masks for air travel. In addition, guidance on Public Health Corridors has been updated to facilitate the establishment of such arrangements on a bilateral or multilateral level," commented CART Chairperson Mr. Estanislao Esono Anguesomo of Equatorial Guinea.
Air crew were also the focus of new recommendations pertaining to regulatory alleviations and the continuous need of service providers and air transport essential personnel, including pilots and controllers, to maintain the validity of their certificates, licenses and other professional accreditations and approvals.
The ICAO Manual on Testing and Cross-Border Risk Management Measures, first issued last November, has also been updated during CART Phase III to provide more detailed guidance on risk management and Public Health Corridors, information on recent scientific evidence regarding COVID-19 testing, as well as a new section on vaccination and its interdependencies with other tools available to states as part of their multilayer risk management framework. This work benefitted from the close collaboration of ICAO's Collaborative Arrangement for the Prevention and Management of Public Health Events in Civil Aviation and of the WHO and industry groups.
Recognizing that the COVID-19 crisis has required countries to confront difficult trade-offs associated with health, economic, and social challenges, and that public health still remains the overriding priority, the Council endorsed the CART's call that countries adequately consider aviation's crucial role in the fight against the pandemic when defining related national policy and spending priorities.
"As these new guidelines emphasize, global supply chains, emergency and humanitarian response, and the swift distribution of vaccines to needful populations everywhere rely fundamentally on air transport," highlighted President Sciacchitano. "In light of aviation's important role as an enabler and multiplier of economic activity, national authorities are being called upon to ensure that the guidance presented here is fully considered by all relevant decision-makers."
In welcoming the Phase III approval by Council, ICAO Secretary General Dr. Fang Liu appreciated the recognition by states of the critical importance of air transport to current global priorities, in addition to "the tremendous efforts on behalf of the ICAO Secretariat for coordinating the expert advice and rapid updates the CART Phase III process has required."
Dr. Liu also drew attention to the continuing role being played by ICAO in support of more effective and aligned regional and international pandemic cooperation in support of the CART objectives and emphasized that current roadmaps and coordination mechanisms were being amended to adjust to the Phase III changes.
The Council also agreed to convene a high-level conference with ministerial participation in October to muster the political will of states and obtain commitment towards a full recovery of international air transport.
IATA TRAVEL PASS SUCCESSFULLY TRIALED ON FIRST INTERNATIONAL FLIGHT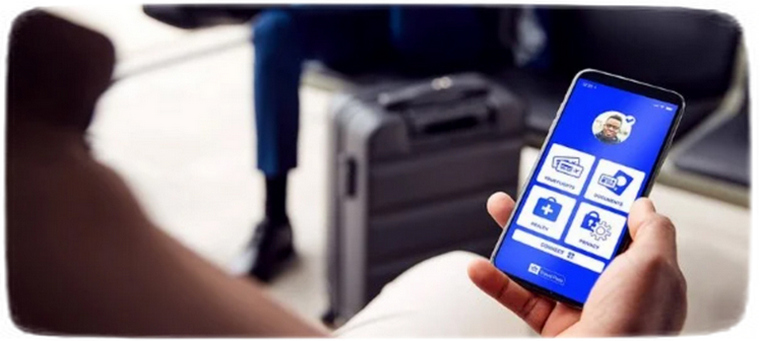 The International Air Transport Association (IATA) announced the arrival at London's Heathrow Airport of the first traveller using the IATA Travel Pass app to manage their travel health credentials.
"The successful implementation of IATA Travel Pass in this trial with Singapore Airlines passengers demonstrates that technology can securely, conveniently and efficiently help travellers and governments to manage travel health credentials. The significance of this to re-starting international aviation cannot be overstated," said Alexandre de Juniac, IATA's Director General and CEO.
JoAnn Tan, Acting Senior Vice President, Marketing Planning, Singapore Airlines, said: "Digital health credentials will be essential as borders reopen and travel restrictions get progressively lifted worldwide. The successful implementation of the IATA Travel Pass reflects Singapore Airlines' goal of using secure digital solutions to verify health credentials and support a safe and seamless travel experience for our customers."
Passengers on Singapore Airlines flights from Singapore to London during the trial could use IATA Travel Pass to: Create a secure digital version of their passport on their mobile device Input their flight details to learn of travel restrictions and requirements receive verified test results and a confirmation that they meet all travel requirements.
"Today's success is a big win for many parties. It gives travellers a one-stop-shop to help them comply with the new rules for travel. It shows that governments can efficiently manage these travel requirements with complete confidence in the identity of the passenger and the veracity of the travel credentials-importantly, avoiding long queues. It's a purpose-built means for airlines to manage the new travel requirements without drowning in inefficient and ineffective paper processes," said de Juniac.
Automated Processing
"Airlines understand that their ground operations will grind to a halt if they have to manage COVID-19 travel requirements-test results or vaccine certifications-with paper documentation. The same is true for border authorities. The UK is ahead of other governments in mapping a way to re-starting international travel at scale. This real-life proof of concept should give all governments confidence that industry has a workable digital solution that will ease the pressure of incorporating health certificate checks into the travel process, including at borders. This trial is an opportunity for us to work with the UK government to demonstrate that the solution works and to share the results with others as we build a robust and efficient system that will help the world get moving again," said Nick Careen, IATA's Senior Vice President Airport, Passenger, Cargo, Security.
Global Standards
To gain maximum benefit from IATA Travel Pass and avoid confusion and inconvenience for passengers, the standardization of test or vaccination certifications, and their acceptance by authorities, is key. A recent IATA poll of travellers found that 89% agree with the need for global standards and 80% are keen to use a mobile app to manage their travel credentials. Last Friday, ICAO moved the establishment of global standards for testing/vaccination certifications a step closer to reality. Next governments need to provide a digital COVID-19 test/vaccination certificate when people are tested or vaccinated so they have a verifiable document on their mobile device. This will ensure equivalence, mutual recognition and acceptance of COVID-19 certifications for passengers when they travel around the world.
MODERN AIRBUS A220 TO FLY AIR CANADA'S LEGACY TCA LIVERY ACROSS NORTH AMERICA


As the saying goes, everything old is new again. It's with pride today that Air Canada officially revealed a specially painted Airbus A220-300 in the colours of the airline's original name, Trans-Canada Air Lines (TCA). The special livery pays tribute to the airline's heritage, which can be traced back to its founding in 1937. However, this is not the first aircraft to bear this livery, as many avgeeks will already know.
The special livery celebrating the TCA heritage first appeared in August 1997 as Air Canada celebrated its 60th anniversary. At that time, it was painted onto a brand-new Airbus A319 (Fin 264, Registration C-FZUH), making its delivery flight from Toulouse to Montreal with a group of employees on board to celebrate the occasion.
After nearly 24 years in the fleet, that aircraft was retired in January 2021.
The special livery will now travel across North America on the newest aircraft in Air Canada's narrow-body fleet, with Fin 119 (registration C- GNBN) making its maiden flight in March 2021.
There is some symmetry with the livery being handed off from the A319 to the Mirabel-built A220-300. Air Canada was the first North American operator of the A319 and was also the first to operate the Airbus A220-300 on the continent when revenue service began in January 2020.
Designed and built in Quebec, the Airbus A220-300 is an integral part of Air Canada's fleet modernization and each A220 includes parts from 30 companies that are based in or have activities in Canada, making this aircraft a true testament to the importance of the aviation sector in Canada.

INVESTMENT FIRM 777 PARTNERS ORDERS 24 BOEING 737 MAX AIRPLANES



Boeing [NYSE:BA] and private investment firm 777 Partners announced today an agreement to add 24 737-8s to the firm's diverse aviation portfolio, with purchase rights for an additional 60 airplanes. The Miami-based company will place the single-aisle airplanes with its growing portfolio of low-cost carrier investments around the world.
In addition to aircraft leasing, 777 Partners strategically invests in a host of aviation businesses, from operating carriers to technology-driven solutions. The firm's travel sector strategy is largely focused on innovative solutions for interlining, passenger connectivity and creating new commerce channels for its airline investments and customers.
"We could not be more excited to partner with Boeing on this transformative order for our growing aviation business. The 737-8 aircraft are a fantastic addition to our aviation portfolio and will enable our partners to leverage the jets' superior economic performance to deliver low fares for their passengers while reducing their carbon footprint," said Joshua Wander, founder and managing partner of 777 Partners. "The retrenchment of traditional carriers globally has created an unprecedented market opportunity for more agile and cost-efficient operators. These aircraft will enable our operators to accelerate the recovery in the destinations they serve. We are humbled to call one of America's greatest manufacturers our partner in this endeavour."
The 737-8 can fly 3,550 nautical miles, about 600 miles farther than its predecessor. This additional capability allows airlines to offer new and more direct routes for passengers. The 737-8 reduces fuel use and CO2 emissions by 16% compared to the airplanes it replaces and that superior fuel efficiency means lower operating costs and a smaller environmental footprint. Every airplane features the new Boeing Sky Interior, highlighted by modern sculpted sidewalls and window reveals, LED lighting that enhances the sense of spaciousness and larger pivoting overhead storage bins.
"777 Partners has gained a reputation for investing in high-growth markets and we are delighted to welcome them to the Boeing 737 family. This is a significant order that speaks to 777 Partners' belief in the 737-8 and the market recovery ahead. We look forward to delivering these jets and supporting a safe and successful entry into service with 777 Partners' affiliates," said Ihssane Mounir, Boeing senior vice president of Commercial Sales and Marketing.
Boeing is the world's largest aerospace company and leading provider of commercial airplanes, defence, space and security systems and global services. As a top U.S. exporter, the company supports commercial and government customers in more than 150 countries, leveraging the talents of a global supplier base. Building on a legacy of aerospace leadership, Boeing continues to lead in technology and innovation, deliver for its customers and invest in its people and future growth.
777 Partners is a Miami-based private alternative investment firm that invests across a number of high growth attractive verticals. Founded in 2015, 777 Partners initially applied its expertise in underwriting and financing of esoteric assets to diversify across a broad spectrum of financial services businesses, asset originators and financial technology/service providers. In recent years, the firm has broadened its mandate and now invests across six different industries: insurance, consumer and commercial finance, litigation finance, direct lending, media and entertainment and aviation.
AEI TO PROVIDE USA JET WITH THREE MD-88SF FREIGHTER CONVERSIONS


Aeronautical Engineers, Inc. (AEI) announced today that it has signed a contract to provide Michigan-based USA Jet Airlines (USA JET) with three AEI MD-88SF Freighter Conversions. USA JET is a subsidiary of Ascent Global Logistics, a firm with more than $1B in revenue that is the market leader in the domestic air expedited market. The contract provides an option for three additional freighter conversions of the same aircraft type.
These AEI MD-88SF freighter conversions, which offer additional pallet positions and greater payload capability, are part of a significant expansion in domestic air capacity that Ascent Global Logistics is investing in over a multi-year period.
"We are appreciative of AEI's excellence in engineering capabilities, which are critical for our continued fleet expansion", said John Heaney, President of USA Jet Airlines.
The first MD-88 (MSN TBD) will commence modification in March 2021, followed by the second and third aircraft in May and August respectively. Touch labour and maintenance requirements for all modifications will be performed by Commercial Jet's Dothan, Alabama facility, which is an authorized AEI Conversion Center.
DUBLIN AIRPORT PASSENGER NUMBERS DOWN 95% IN FEBRUARY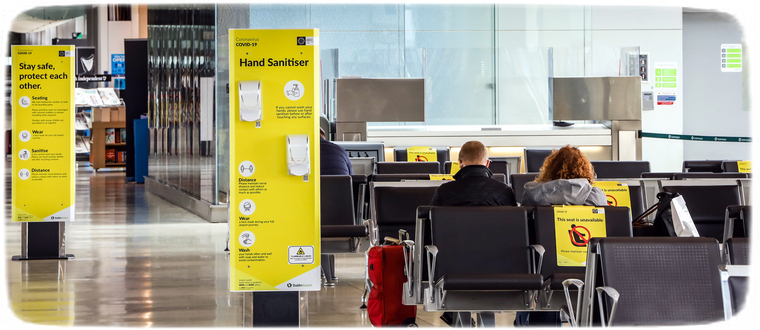 Just over 106,000 passengers travelled through Dublin Airport in February, a 95% decline compared to the same month last year, as COVID-19 continues to have a hugely significant impact on passenger numbers. By comparison, more than two million passengers were facilitated through the airport in February of last year.
Passenger volumes to and from continental Europe fell by 94% as just over 62,000 people travelled to and from European destinations last month.
UK traffic declined by 97% compared to last February, as almost 20,000 passengers travelled to and from Britain during the month.
Passenger volumes to and from North America fell by 92%, as more than 14,000 passengers travelled on transatlantic routes during February.
Other international passenger traffic to the Middle East fell by 85% as almost 9,000 passengers travelled on flights to and from the Middle East last month. The number of passengers on domestic routes decreased by 88% as just over 800 people took domestic flights in February.
Overall passenger numbers in the first two months of this year are down by 92%.
EMIRATES AND TAP AIR PORTUGAL SIGN MOU TO EXPAND STRATEGIC PARTNERSHIP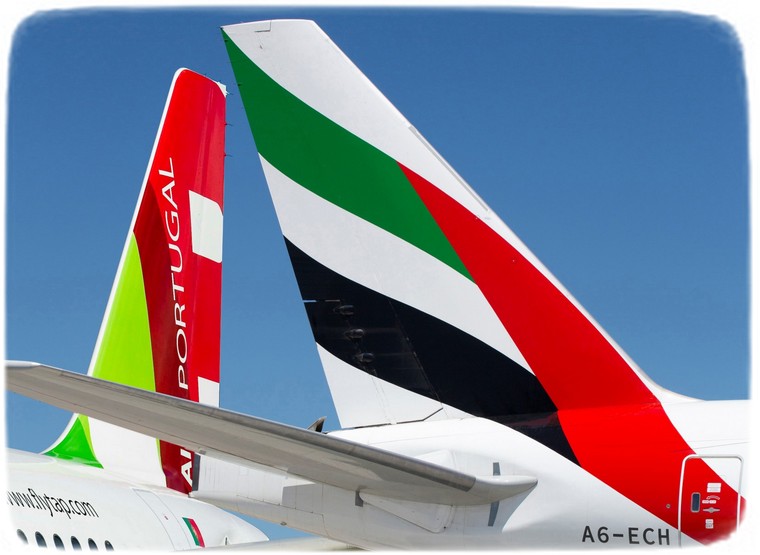 Emirates and TAP Air Portugal has signed a Memorandum of Understanding (MoU) to expand the codeshare partnership currently in place between both airlines.
The new agreement will see customers of both airlines benefit from seamless connectivity on many new routes across the Americas, North Africa and East Asia. Emirates and TAP Air Portugal will also explore ways to enhance the co-operation on their respective frequent flyer programmes including reciprocal earning and redemption opportunities and popular benefits such as lounge access.
In addition, both airlines plan on supporting each other's stopover programmes in Dubai and Lisbon, with Emirates also supporting TAP Air Portugal as it looks at potential expansion opportunities in the UAE.
Subject to required regulatory approvals, the expanded agreement is expected to come into effect from 01 May 2021 and will provide customers with seamless booking, ticketing and travel benefits across 70 destinations on both airlines' networks.
Adnan Kazim, Emirates' Chief Commercial Officer said: "Emirates and TAP Air Portugal have enjoyed a mutually successful codeshare partnership for the past eight years. We are delighted to expand this relationship and look forward to delivering even more benefits to our customers."
Arik De, TAP Air Portugal's Chief Revenue & Network Officer said: "TAP Air Portugal is pleased to enhance our Emirates partnership, allowing our guests greater geographic access. We look forward to taking Emirates customers to more cities within Portugal, to our destinations in the Americas and North Africa and for them to benefit from our Stopover Portugal program."
Under the expanded partnership, TAP Air Portugal will place its code on Emirates' flights to popular East Asia destinations such as Taipei, Tokyo, Osaka, Mumbai, Delhi, Dhaka, Male, Jakarta, Denpasar, Manila, Hanoi as well as Barcelona and Mexico City.
Emirates customers will be able to seamlessly access additional domestic destinations in Portugal, as well as TAP Air Portugal's flights to cities in the USA, Canada, Mexico, Brazil, Senegal, Guinea-Bissau, Guinea-Conakry, Morocco, Tunisia, Gambia and Cape Verde.
FLYING KANGAROO TO LAUNCH NEW FLIGHTS TO NORFOLK ISLAND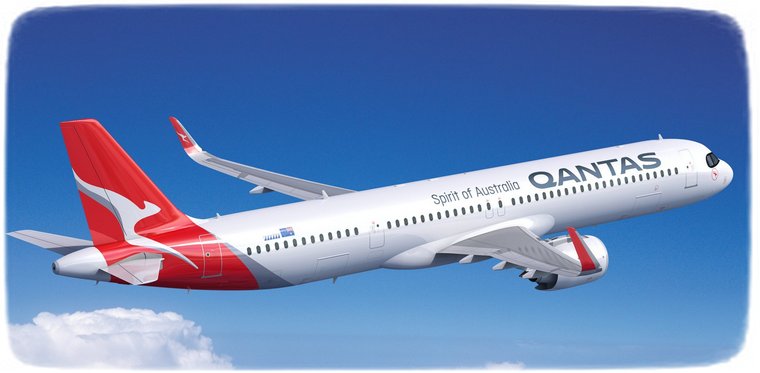 Qantas will launch flights to Norfolk Island for the next three months, maintaining critical passenger and freight connectivity with the Australian mainland and providing frequent flyers with a new holiday destination.
From 19 March 2021, the national carrier will operate six flights per week to the Australian territory in the South Pacific, three flights from Sydney and three from Brisbane. The flights will be operated by Qantas' Boeing 737 aircraft, offering 2,000 seats on the routes each week.
The new flights will initially operate for three months as part of a contract awarded to Qantas by the Federal Government, with the potential to extend for the longer term. This follows several repatriation flights that Qantas operated in recent weeks after Air New Zealand suspended flights between Norfolk Island and Australia due to COVID-19 travel restrictions.
Qantas Domestic & International CEO, Andrew David, said the flights would maintain options for residents and tourists travelling to and from the island.
"We'll be promoting these new flights to millions of our frequent flyers across the country, with seamless connections from our large domestic network through Sydney or Brisbane, who will have the opportunity to earn and redeem points on flights to Norfolk Island," said Mr David.
"With international borders closed, we know Australians are looking for new holiday experiences and Norfolk Island is a destination that has so much to offer.
"The flights also provide an ongoing service for residents to get to the mainland."
Customers will depart and arrive from the International Terminal in Sydney and Brisbane. Flight time is two and a half hours from Sydney and around two hours from Brisbane.
PLEASE GO TO
www.youtube.com/channel/UCCuRVZAGodT6sztTeXBGeMw
and subscribe to our YouTube channel