Compiled by Willie Bodenstein





NAS AND COLOSSAL AFRICA TO ACQUIRE SOUTH AFRICA'S LARGEST GROUND HANDLER - BIDAIR SERVICES



South Africa's largest ground handling company, BidAir Services will be changing hands. National Aviation Services (NAS) (www.NAS.aero), Colossal Africa and a consortium comprised of the current executive management team have signed an agreement to acquire BidAir Services from the Bidvest Group. The closing of the acquisition is subject to fulfilling final requirements from the Airports Company of South Africa (ACSA) that manages South African airports as well as other regulatory approvals.
BidAir Services provides quality-handling services including passenger and ramp handling, load control and operations, cleaning, toilet and water services, among others at nine South African airports. The airports include three main international gateways - O.R. Tambo International in Johannesburg, Cape Town International and King Shaka International in Durban. BidAir's clientele of over 28 major airlines includes international carriers such as Emirates, Etihad Airways, British Airways, Qatar Airways, Singapore Airlines, Air France, Ethiopian Airlines and RwandAir.
Once the transaction is complete and regulatory approvals are obtained, BidAir Services will join the largest airport services network in Africa - NAS.
NAS and Colossal Africa are committed to investing into the development of facilities and infrastructure, latest equipment, technology, recruitment and training. Green technology and paperless digital platforms will also be an important part of the operational landscape. The inclusion of the executive management team as part of the acquiring group will also ensure that there is a smooth transition to the new owners with no disruption to the excellent services that BidAir's clients have become accustomed.
Following the acquisition, NAS will also focus on training to develop the knowledge and skills of local South African youth while offering more employment opportunities and career options with an emphasis on employment equity. One of the key offerings will also include the integration of IT and healthcare to support civil aviation and government authorities during emergencies such as the current COVID-19 pandemic.
Established in 2003, NAS is one of the leading aviation service providers in 20 countries across Africa, South Asia and the Middle East.
Colossal Africa is a Level-1 B-BBEE company that focuses on identifying and investing in economically viable business opportunities in various and very strategic sectors that range from - but are not limited to - aviation, infrastructure and logistics. This acquisition in particular will allow Colossal Africa to contribute towards the sustainability of the air transport system on the African continent.
AIRLINK LAUNCHES JOHANNESBURG - LIVINGSTONE SERVICE AND RESTARTS NELSPRUIT - LIVINGSTONE ROUTE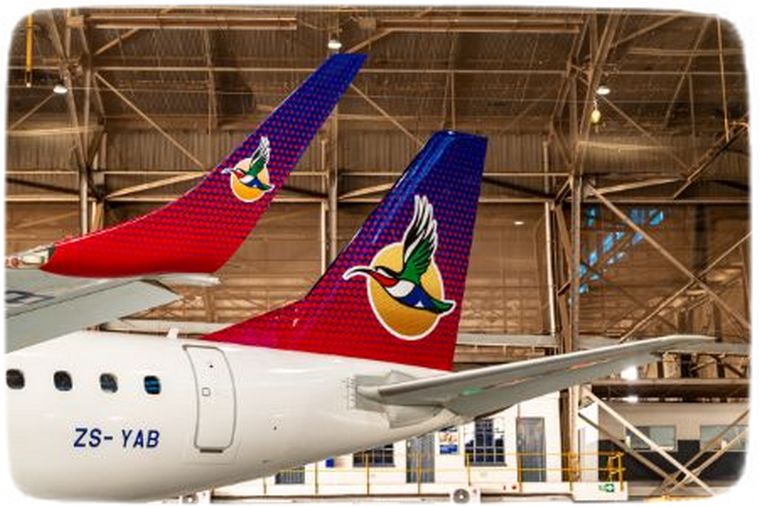 Airlink, the independent Southern African regional airline, will expand its network next month with the launch of its Johannesburg-Livingstone flights, providing travellers with direct access to one of Southern Africa's most popular tourist attractions - the Victoria Falls.
The new service, which will start on 26 May 2021, strengthens the vital commercial connection between South Africa and Zambia provided by Airlink by augmenting Airlink's daily services between its Johannesburg home base and Zambia's capital, Lusaka and the copper-belt's hub, Ndola.
Airlink will also resume its Nelspruit-Livingstone service from 01 May 2021. This will enable travellers to combine Kruger Park with Victoria Falls and the surrounds.
"There is pent-up demand among local and international travellers to visit our region, which is home to some of the world's most spectacular sights and destinations. With COVID-19 vaccination programmes ramping up in some of our traditional markets, we are seeing the first signs of light after a devastating 2020. Our Livingstone flights together with our recently-launched mainline South African domestic services, put some of the region's key tourist destinations within easy and convenient reach," explains Airlink CEO and Managing Director, Rodger Foster.
"With our modern fleet and strict compliance with bio-safety measures, Airlink is able to support the safe revival of tourism and the increased economic activity it stimulates in Zambia," he added.
Airlink's great value for money Economy Class fares include a 20kg free economy class checked in luggage allowance plus a 15kg sporting equipment allowance. Onboard, our customers are treated to a complimentary light meal, refreshments, generous leg room and a choice of aisle or window seat (our flights do not have middle seats).
Airlink's intra-continental Business Class service is available on selected flights operated by our state-of-the-art Embraer E-jets, with wide seats arranged in a two plus one abreast configuration with plenty of legroom between each row. Our service on these flights includes complimentary meals and beverages, a 30kg check-in luggage allowance, priority boarding and lounge access at selected airports.

QATAR AIRWAYS TO LAUNCH THREE WEEKLY FLIGHTS TO ABIDJAN, CÔTE D'IVOIRE FROM 16 JUNE 2021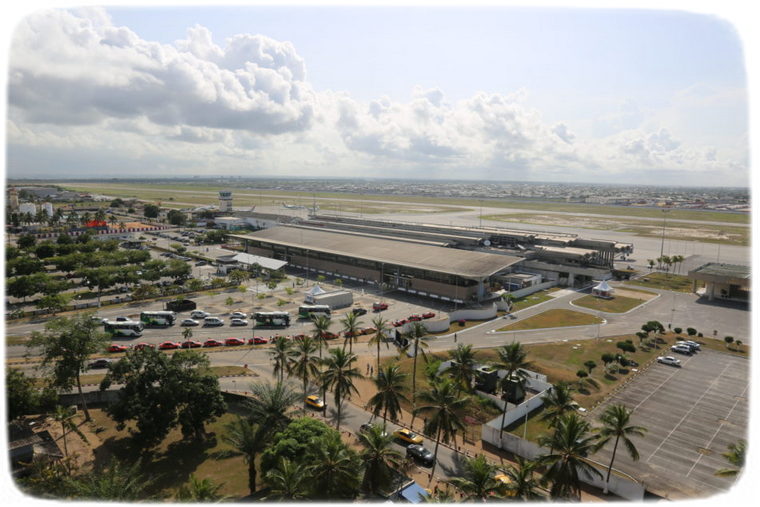 Qatar Airways is pleased to announce it will operate three weekly flights to Abidjan, Côte d'Ivoire via Accra from 16 June 2021 becoming the fourth new destination in Africa announced by the national carrier of the State of Qatar since the start of the pandemic. The Abidjan service will be operated by the airline's state-of-the-art Boeing 787 Dreamliner featuring 22 seats in Business Class and 232 seats in Economy Class.
Qatar Airways Group Chief Executive, His Excellency Mr. Akbar Al Baker, said: "We are delighted to be launching flights to Abidjan, our fourth new destination in Africa since the start of the pandemic. At Qatar Airways, we remain committed to the African market, expanding our network across the continent and offering seamless connectivity to the largest network of destinations across Asia-Pacific, Europe, the Middle East and North America. We are thankful to the Côte d'Ivoire Government for their support to launch these flights, providing an opportunity to reunite family and friends with their loved ones across the globe. We look forward to working closely with our partners in Côte d'Ivoire to steadily grow this route and support the recovery of tourism and trade in the region."
The global COVID-19 pandemic has created unprecedented challenges for the aviation industry and, despite this, Qatar Airways never ceased operations and worked diligently to take people home safely and reliably throughout the crisis. The airline has also added seven new destinations in the past 12 months including San Francisco and Seattle in the US, Abuja, Accra and Luanda in Africa and Brisbane and Cebu in Asia Pacific. The airline also recently announced that it will resume services to Khartoum, Sudan, with four weekly flights starting 11 May 2021.
The national carrier of the State of Qatar continues to rebuild its network, which currently stands at over 130 destinations with plans to increase to more than 1,200 weekly flight to over 140 destinations by end of July 2021. With more frequencies being added to key hubs, Qatar Airways offers unrivalled connectivity to passengers, making it easy for them to travel when they want to. Qatar Airways also offers strong connectivity to Asia-Pacific with destinations such as Kuala Lumpur, Singapore, Jakarta and Manila among many others.
Qatar Airways has become the first global airline in the world to achieve the prestigious 5-Star COVID-19 Airline Safety Rating by international air transport rating organisation, Skytrax. This follows HIA's recent success as the first and only airport in the Middle East and Asia to be awarded a Skytrax 5-Star COVID-19 Airport Safety Rating. These recognitions provide assurance to passengers across the world that airline health and safety standards are subject to the highest possible standards of professional, independent scrutiny and assessment. For full details of all the measures that have been implemented onboard and in HIA, please visit qatarairways.com/safety.
A multiple award-winning airline, Qatar Airways was named 'World's Best Airline' by the 2019 World Airline Awards, managed by the international air transport rating organisation Skytrax. It was also named 'Best Airline in the Middle East', 'World's Best Business Class', and 'Best Business Class Seat', in recognition of its ground-breaking Business Class experience, Qsuite. Qsuite is available on flights to more than 40 destinations including Milan, New York, Paris and Singapore.
Qatar Airways is the only airline to have been awarded the coveted 'Skytrax Airline of the Year' title, which is recognised as the pinnacle of excellence in the airline industry, five times. In addition to this, Qatar Airways home and hub, Hamad International Airport (HIA) was ranked the 'Best Airport in the Middle East' for the sixth consecutive year and rose to 'Third Best Airport in the World' by the SKYTRAX World Airport Awards 2020.
Qatar Airways travellers from Africa can now enjoy new baggage allowances ranging from 46 Kg for Economy Class split over two pieces and 64 Kg split over two pieces in Business Class. This initiative is designed to offer passengers more flexibility and comfort when travelling on board Qatar Airways.
DELTA'S NEW YORK-JFK EXPANSION MOVES FORWARD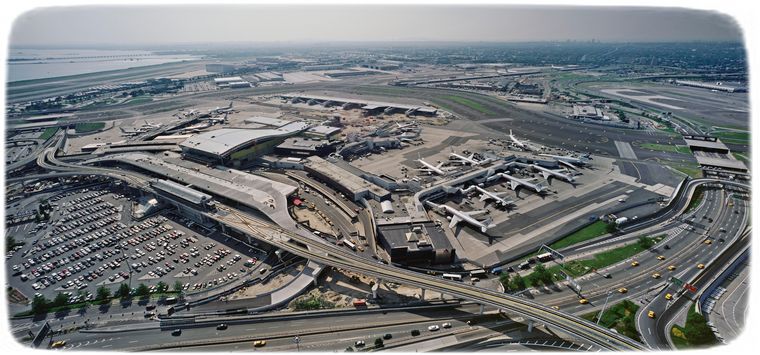 Delta, the Port Authority of New York & New Jersey and JFK International Air Terminal (JFKIAT), the operator of JFK Terminal 4, have agreed on a revised plan to expand Terminal 4 and consolidate Delta operations there - a key step in the transformation of John F. Kennedy International Airport into a 21st century global gateway.
The $1.5-billion project was initially authorized by the board in February 2020. The revised plan prioritizes components including new gates critical to Delta's consolidation of its operations at JFK into Terminal 4 and other elements throughout the terminal designed to improve the passenger experience. Additional enhancements are planned for future phases.
"Delta continues to invest more in airport infrastructure today than at any other time in our history and we've been working hard even throughout the pandemic to pull the future forward on transformational projects that will deliver truly superior experiences for our customers," said Stephanie Baldwin, Delta's V.P. of JFK Airport Operations. "We're looking forward to working with our partners at JFKIAT and the Port Authority to build on our strong history of investment at JFK Terminal 4 that will cement its status as a world-class global gateway. Alongside the work that's already underway at LaGuardia Airport, Delta continues to serve as a steadfast, strategic member of the New York community, creating the airports our New York customers have long deserved."
Delta has grown its presence in New York City by over 65 percent in the last 10 years and operated more than 240 peak daily departures from JFK to nearly 100 destinations in more than 30 countries around the world in 2019. The airline first expanded its New York presence at JFK with a major commitment to Terminal 4 in 2013. At LaGuardia Airport, where in 2019 Delta operated hundreds of daily departures, it began construction on the $3.9 billion replacement of Terminals C and D in August 2017. Delta's first new concourse and new gates on the eastern side of the airport opened in October 2019. A state-of-the-art arrivals and departures hall for the new terminal will open in 2022.
AIR CANADA TO OFFER REFUNDS FOR ALL FARES FOR FLIGHTS AFFECTED BY COVID-19 SINCE FEBRUARY 1, 2020



Air Canada said that eligible customers who purchased a non-refundable ticket for travel on or after February 1, 2020 but did not fly can now obtain a refund from the carrier by submitting a request online or with their travel agent. The revised COVID-19 refund policy covers tickets and Air Canada Vacations packages purchased before April 13, 2021 for flights cancelled either by the airline or by the customer for any reason.
"Air Canada will be offering refunds to all eligible customers whether they cancelled their ticket or if their flight was cancelled by the airline. Customers can now submit refund requests online or through their travel agent and we are committed to processing refunds as fast as possible," said Lucie Guillemette, Executive Vice-President and Chief Commercial Officer at Air Canada.
"In addition, Air Canada has revised its booking policies for all future travel. Starting today, in cases where a customer's flight is cancelled or rescheduled by more than three hours, we will now offer all customers the choice of receiving a refund, an Air Canada Travel Voucher or the equivalent value in Aeroplan Points with a 65% bonus. This new policy will provide more certainty and flexibility, so customers can book their future travel with greater confidence and we look forward to welcoming you back on board."
In addition to the expanded refund policy announced today, Air Canada customers will continue to have the option of accepting a fully transferrable Air Canada Travel Voucher (ACTV) with no expiry date or converting the value of their ticket to Aeroplan points with a 65% bonus. Customers who have already accepted an ACTV or Aeroplan points will have the option to exchange these for a refund to the original form of payment, including for the unused portion of any ACTV issued or in cases where a partial refund was provided.
Since March 2020, Air Canada has refunded more than $1.2 billion to customers holding refundable tickets. With today's announcement, Air Canada is extending a refund option to all eligible customers with tickets for travel dates on or after February 1, 2020 and who purchased their ticket before April 13, 2021. Refunds are available to those customers whose flight was cancelled or who voluntarily cancelled their flight for any reason, and who wish to submit a request for a refund to their original form of payment. Customers can request a refund online at www.aircanada.com/refund until June 12, 2021. The policy also applies to Air Canada Vacations packages.
Customers who booked through a travel agency must contact their agent directly. In support of its travel agency partners, Air Canada confirmed today that it will not recall agency sales commissions on refunded tickets that they process.
New Future Travel Policy
Air Canada also announced a new policy for all tickets purchased for future travel that is effective today.
For new tickets purchased on or after April 13, 2021, Air Canada will provide customers an option for a refund to the original form of payment in instances where Air Canada cancels their flight or reschedules the departure time by more than three hours, irrespective of the reason. Air Canada customers will also have the option of accepting an ACTV or Aeroplan points with a 65% bonus.
AIR FRANCE WILL OPEN A NEW ROUTE TO DENVER (UNITED STATES) ON DEPARTURE FROM PARIS-CHARLES DE GAULLE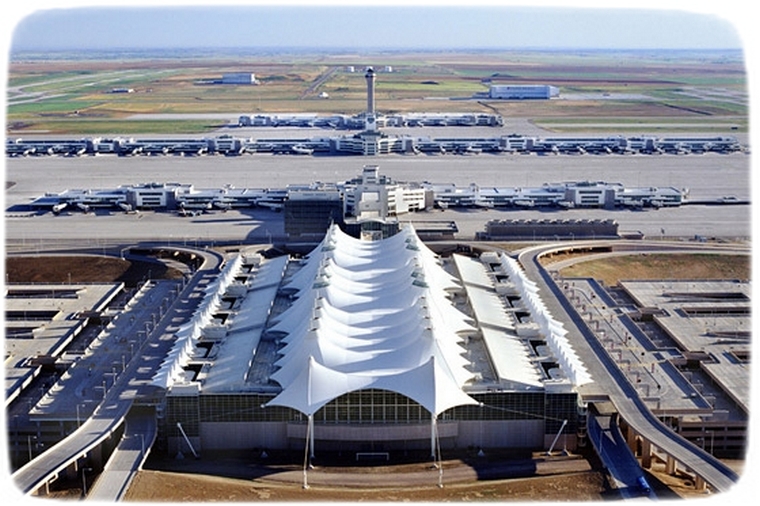 Air France will launch on July 2, 2021 a new connection between Paris-Charles de Gaulle and Denver International Airport (Colorado). Up to three direct flights will be operated each week (on Wednesdays, Fridays and Sundays) by a Boeing 787-9 with a capacity of 279 seats (30 in Business cabin, 21 in Premium Economy and 228 in Economy).
Denver is the perfect gateway to Colorado and the Mountain West with its beautiful National Parks, outdoor recreation and growing economy.
This new destination will thus strengthen Air France's service to the United States. Subject to the easing of travel restrictions, the airline will offer flights to 12 US cities during the 2021 summer season: Atlanta, Boston, Chicago, Detroit, Denver, Houston, Los Angeles, Miami, Minneapolis, New York, San Francisco and Washington D.C.
With this new route, Europe will be connected to Denver for the first time non-stop by a SkyTeam member airline.
This flight schedule is subject to change depending on travel restrictions. Since the beginning of the COVID-19 crisis, Air France has been adjusting its offer in real time, taking into account changes in the health situation. Prior to any trip, Air France invites its customers to check the conditions of entry and the documents required on arrival at their destination.
The best of Air France on board the Boeing 787
For Air France customers traveling to Denver, the Boeing 787 provides a number of assets. They will enjoy a real cocoon in the sky in the Business cabin and even more comfort in Premium Economy and Economy with:
- On-board WiFi adapted to customers' needs and expectations;
- Windows that are approximately 30% larger than on similar aircraft;
- Improved air pressure and humidity levels for greater travel comfort;
- 20% less fuel consumption than previous generation aircraft;
- A significant reduction in CO2 emissions (about 20%) as well as noise emissions.
EMIRATES AND DUBAI HEALTH AUTHORITY BEGIN IMPLEMENTING DIGITAL VERIFICATION OF COVID-19 MEDICAL RECORDS FOR UAE BASED TRAVELLERS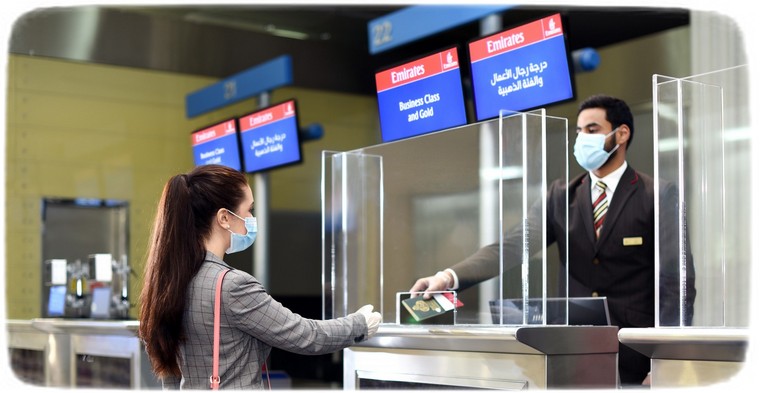 Emirates and the Dubai Health Authority (DHA) have begun to implement full digital verification of COVID-19 medical records connected to testing and vaccination for travellers based in the UAE.
Emirates customers who have undertaken a PCR test in Dubai can choose to check-in without presenting their physical COVID-19 PCR test report. Moreover, customers who have received their COVID-19 vaccination at a DHA health centre in Dubai can, together with their COVID-19 PCR test results, have their documents synchronised during flight check-in. The new streamlined verification procedures will enable secure and faster processing times for customers departing from Dubai International Airport. The information will then be matched-up with the entry requirements of the destination.
Emirates will only process the relevant information specifically related to the COVID-19 entry requirements of the customer's destination. Once check-in formalities are completed, information related to COVID-19 medical records will be immediately discarded from the Emirates systems.
The integration comes less than two months after the signing of the MoU between Emirates and the Dubai Health Authority and is a first-of-its-kind agreement between an airline and a government health authority. The integration also makes Dubai one of the first cities in the world to implement full digital verification of traveller medical records related to COVID-19 testing and vaccination.
Adel Al Redha, Chief Operating Officer for Emirates Airline said: "The UAE government has been very supportive and is one of the leading countries in the use of technology and digital applications. This initiative is in line with the government's vision and we are delighted to take this step within the aviation sector to cooperate with DHA in linking our systems together to enhance the customer experience by processing the relevant documents in a more efficient, secure and effective manner. Our partnership with the Dubai Health Authority in managing passenger travel is unique and is a first step towards other initiatives that will be launched in the near future. This is a testament to Dubai's progressive approach in delivering innovative digital solutions across all aspects of services."
Ahmed Al Nuaimi, CEO of Joint Corporate Support Services at the DHA said: "The Dubai Health Authority (DHA) has been strongly foraying into paperless healthcare over the past few years to enhance patient convenience and further improve healthcare delivery. Since the onset of the COVID-19 pandemic, we have deployed and fostered the use of digital healthcare. The strategic foresight into investing in digital healthcare has paved the way today for such a pioneering integration. This partnership will directly help streamline and make travel easy and convenient as well as ensure validation of all necessary COVID-19 medical records."
Kleitham Ali Al Shamsi, Director of IT at the Dubai Health Authority highlighted that DHA's strategic investment and focus on healthcare technology has significant benefits not only in the health sector but also in the travel sector: "This partnership reinforces that technology has the potential to securely, conveniently and effectively assist airlines to receive the verified COVID-19 test results and vaccination records. From the onset of the COVID-19 pandemic, DHA has worked tirelessly to connect all the laboratories that process COVID-19 test results in Dubai into DHA's Outbreak Management system, this integration has been instrumental today to help develop such a unique integration with Emirates Airline."
Emirates' collaboration with the Dubai Health Authority is another way to provide customers with a streamlined experience and meet current travel requirements, making travel safe and convenient. Emirates is one of the airlines that has introduced best business practices and applications to reenergize and stimulate international travel. In the coming months, the next phase of digital verification will see secure integration of health records within the IATA Travel Pass as another option to help facilitate travel for passengers.
Customers who have done PCR testing or vaccinations outside of Dubai will be required to physically provide their travel documents at check-in. Some destination countries require travellers to carry physical documents when travelling.
STARTING SIGNAL FOR A WORLDWIDE UNIQUE PROJECT: LUFTHANSA AIRBUS A350-900 "ERFURT" WILL BECOME CLIMATE RESEARCH AIRCRAFT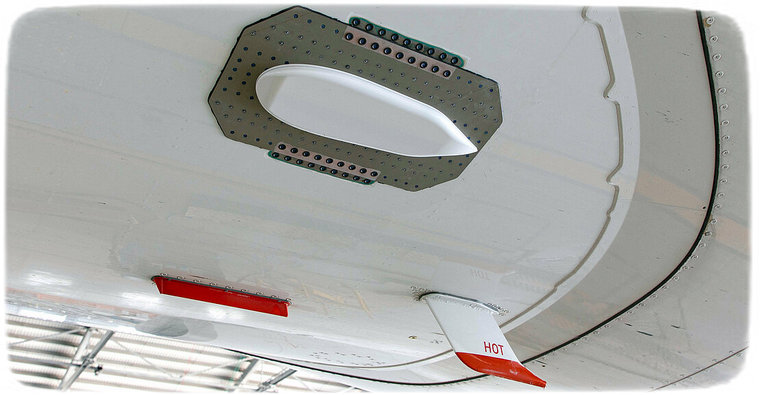 Predicting the weather even more accurately, analysing climate changes even more precisely, researching even better how the world is developing. This is the goal of a globally unique cooperation between Lufthansa and several research institutes.
Converting an aircraft into a climate research plane poses major challenges. Lufthansa has chosen the most modern and economical long-haul jet in its fleet - an Airbus A350-900 named "Erfurt" (registration D-AIXJ). In three stages, the "Erfurt" will now become a flying research laboratory.
In Lufthansa Technik's hangar in Malta, the first and most extensive conversion work was carried out. Preparations were made for a complex air intake system below the belly. This was followed by a series of test insertions, at the end of which came the certification of a climate research laboratory weighing around 1.6 tons, the so-called CARIBIC measurement laboratory. The acronym CARIBIC stands for "Civil Aircraft for the Regular Investigation of the atmosphere Based on an Instrument Container" is part of a comprehensive European research consortium.
The "Erfurt" is expected to take off from Munich at the end of 2021 for its first flight in the service of climate research, measuring around 100 different trace gases, aerosol and cloud parameters in the tropopause region (at an altitude of nine to twelve kilometres). Lufthansa is thus making a valuable contribution to climate research, which can use these unique data to assess the performance of current atmospheric and climate models and thus their predictive power for the Earth's future climate. The special feature: Climate-relevant parameters can be recorded at this altitude with much greater accuracy and temporal resolution on board the aircraft than with satellite-based or ground-based systems.
"The conversion of our A350-900 'D-AIXJ' into a climate research aircraft is some-thing very special for us. We were immediately enthusiastic about the plan to continue CARIBIC on our most fuel-efficient aircraft type. In this way, we can continue to support climate and atmospheric research in its important task on long-haul routes. We are helping to ensure that particularly important climate-relevant parameters are collected just on that altitude where the atmospheric greenhouse effects is largely generated", says Annette Mann, Head of Corporate Responsibility at the Lufthansa Group. "I am pleased that we can implement this ambitious project together with our partners in record time and thus contribute to improving today's climate models."
The A350 conversion, which has now been launched, was preceded by an extremely elaborate planning and development phase of about four years involving more than ten companies (in particular Lufthansa, Lufthansa Technik, Airbus, Saf-ran, enviscope, and Dynatec) as well as the Karlsruhe Institute of Technology (KIT) as representative of a larger scientific consortium.
"The CARIBIC aircraft is indeed unique in the world. It is equipped with high-end instrumentation comparable to that on a large research aircraft and it allows their deployment cost-efficiently, regularly and over decades. We can thus understand which processes are changing, to what extent and how they will influence Earth's climate in the future", says Dr Andreas Zahn of the Karlsruhe Institute of Technology and coordinator of IAGOS-CARIBIC. "No other observation system world-wide, neither on ground nor on satellite, can provide such high-resolution multi-parameter data from the free atmosphere."
The Lufthansa Group has been a reliable partner of climate research since 1994 and has since equipped several aircraft with special instruments. This is now the first time worldwide on an Airbus A350-900 aircraft.
"This first conversion of a Lufthansa Airbus A350-900 is a significant step in ensuring continuation of the industry's support to climate research", says Simone Rauer, Head of Aviation Environmental Roadmap at Airbus. "By extending the range of Airbus eligible aircraft, IAGOS CARIBIC will reach new routes and enrich the amount of data available for the scientific community worldwide. We believe commercial aircraft have an important role to play to allow a better understanding of the effects of CO2 and non-CO2 emissions on climate change and as long-term partners of CARIBIC, we congratulate the Lufthansa Group for their continuous engagement."
ETIHAD, 2021 ROME ECOFLIGHT HIGHLIGHTS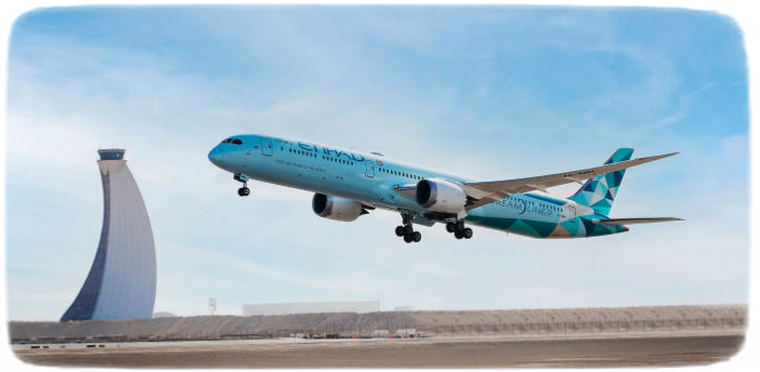 Etihad Airways once again takes to the skies with its first Greenliner eco trial flight (ecoflight) for 2021, testing eco-friendly initiatives in support of sustainable aviation. With the objective to be the "Safest, Greenest flight"; this ecoflight will demonstrate Covid-19 health and safety measures (Wellness) alongside environmental conservation priorities (Sustainability). Operated on the signature Etihad Greenliner, the aircraft is completely carbon neutral for the entirety of 2021 (a sum of approximately 80,000 tonnes of CO2 (equivalent to approximately 100,000 trees), in the first carbon offset programme in the region, with the next phase to include offering guest carbon offset options for their journey. On the back of a testing year for the industry, Etihad successfully took part in the 2020 Boeing ecoDemonstrator Program, and this latest ecoFlight aims to further prove the airline's commitment to sustainable aviation amid a challenging operational environment, ensuring the highest standard of Covid-19 safety and wellness protocols.
The latest edition of Etihad ecoFlights boasts a range of sustainable suppliers, with a focus for locally produced, UAE sourced products, reduced single use plastic items as well as overall weight reduction on board. In addition to this, increased operational efficiencies such as potable water loading, use of electric tractors and flight path optimisation in collaboration with ANSP's has supported even more efficient flying.
Etihad considers consistent trial and development a key pillar in our sustainability strategy, and ecoFlights offer members of the aviation ecosystem the ability to highlight the barriers in the way of achieving this, including international waste regulations preventing proper recycling and waste management, air traffic management for more efficient flight routes, access to sustainable aviation fuels and their subsequent cost impacts and more.
As always, under the Etihad Greenliner Program global strategic partnership with Boeing, the fleet focus for B787 Dreamliner remains a key pillar of the project, focusing on the fuel-efficient aircraft. It is a platform from which we offer any member of the industry to trial, demonstrate and showcase their technologies, products or services in the name of sustainable aviation.
AMERICAN AIRLINES USES PARTNERSHIPS TO GROW ITS NETWORK, OFFER CUSTOMERS MORE CHOICE AND PROVIDE A PREMIER TRAVEL EXPERIENCE IN THE NORTHEAST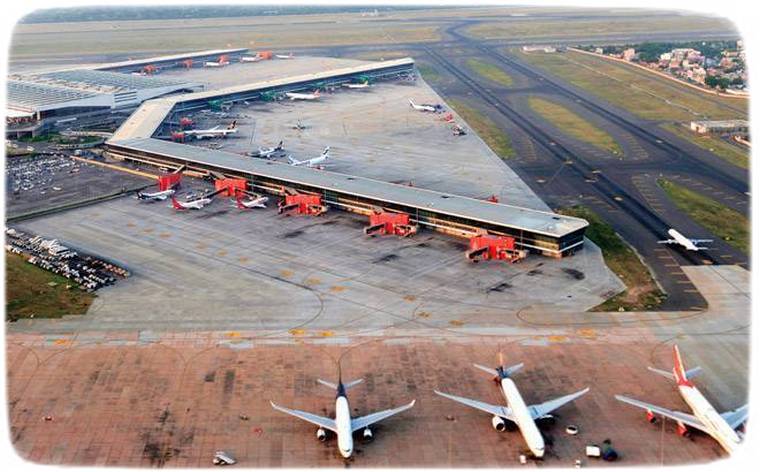 American Airlines and JetBlue are making it easy for customers to return to travel while continuing to deliver on the promise of growth and customer choice as a result of their Northeast Alliance.
"Our global partnerships are designed to grow our network to benefit our customers, team members and investors," said Vasu Raja, American's Chief Revenue Officer. "Since the inception of our partnership with JetBlue, we have committed to offering customers more flights, more destinations and a better experience when traveling. We're proud to deliver on those promises for our customers, not just in the Northeast, but throughout the entire American Airlines network, who now have greater access to the world."
"With the Northeast Alliance, we are finally able to give our customers in New York and Boston what they've been asking for years - more JetBlue service and more JetBlue low fares," said Scott Laurence, head of revenue and planning for JetBlue.
Fastest growing network to India
Beginning Oct. 31, American will launch a nonstop service from New York (JFK) to New Delhi (DEL) on a Boeing 777-200 to meet the strong local demand. With its Qatar Airways partnership and previously announced Seattle (SEA) to Bengaluru, India (BLR), route, American will offer customers more ways to fly between the United States and India than any other airline partnership. Flights to New Delhi will conveniently connect customers to India's capital territory three times per week and then daily during the holiday peak from Nov. 17 to Jan. 3.
More service from Boston and New York
American intends to introduce new service from Boston (BOS) to Cincinnati (CVG), St. Louis (STL) and Toronto (YYZ) as part of its effort within the Northeast Alliance to provide additional options for customers in the Northeast. The airline will also operate all flights to Los Angeles (LAX) on its signature Airbus A321T aircraft beginning Nov. 2. Under the Northeast Alliance, American and JetBlue will serve 46 of the top 50 markets from Boston, making it easier to get to the places that matter the most as customers begin to embrace travel again.
CHINA AIRLINES AIRLIFTS "TINY PASSENGERS" FROM SOUTHERN TO NORTHERN HEMISPHERE FOR THE FIRST TIME



Taiwan-based China Airlines is a trusted, award-winning provider with professional cargo services. This month, it undertook the first transport of live bees from Sydney to Vancouver via Taoyuan International Airport. These "tiny passengers" will help pollinate orchards in British Columbia in Canada.
All of the pollinating bees transported by China Airlines this time were carried in the cargo compartment of an A350-900 passenger aircraft. The first batch of bees departed on April 7, Sydney time and flew from Sydney to Taipei (Taoyuan) as flight CI052. The bees were then transferred at Taoyuan International Airport onto flight CI032 to continue the journey from Taipei (Taoyuan) to Vancouver on April 8, the following day. The arrival of the first batch of bees attracted widespread attention in Canada. Vancouver International Airport posted rare photos of its cargo operations on Twitter and Instagram under the title "Un-bee-lievable."
China Airlines has extensive experience with the transportation of special cargo such as precision instruments, live animals, rare antiques and large machinery. For the transportation of live bees, temperature controls were critical. A lot of time was also spent on quarantine permits for plants and animals being transferred through Taiwan. China Airlines followed the consignee's instructions in keeping the bees in a cool yet ventilated transport environment. The outer crate of each batch was kept at between 2 to 8 degrees Celsius by using dry ice for temperature regulation. The captain also kept the cargo hold at between 2 to 8 degrees Celsius. The low temperature reduced bee activity during transport and improved stability.
Once the aircraft landed in Taiwan, the bee pallet was processed into the temperature-controlled warehouse area. Cargo personnel had to constantly replenish the dry ice as well. They checked the pallet transfer times to avoid problems with climate and humidity during the move. Everything was done to ensure that the bees could be flown without trouble from autumn in the southern hemisphere to spring in the northern hemisphere. The second batch of bees arrived in Taiwan on flight CI056 on April 15. They were transferred the same day to flight CI032 bound for Vancouver. The third batch of bees are expected to arrive next week.
The China Airlines cargo network covers the world and flies to key cities in Europe, North America, Asia and Oceania. All station personnel around the world and their distributors undergo regular professional training on live animals and temperature-controlled cargo operations. They provide consignees with a safe, reliable and high-quality transportation service. Delivery quality won praise as well. As one of the leading air cargo providers in the world, China Airlines will make the most use of its 21 freighters and 62 passenger aircraft. China Airlines will take advantage of more air cargo opportunities, while Taiwan will leverage its geographic advantage at the hub to transport cargo around the world and lobby for more air business.

PLEASE GO TO
www.youtube.com/channel/UCCuRVZAGodT6sztTeXBGeMw
and subscribe to our YouTube channel