Compiled by Willie Bodenstein





THIRD WAVE CAUSES COMAIR TO TEMPORARILY SUSPEND SERVICES



Comair is temporarily suspending all scheduled kulula.com and British Airways (operated by Comair) flights for three weeks. This follows the President's announcement of a move to an adjusted Level 4 lockdown and the prohibition on all non-essential travel in and out of Gauteng.
Flights will be suspended from Monday 5 July and Comair aims to recommence services from 30 July subject to regulations being eased and Covid-19 infection rates, particularly in Gauteng, being contained. kulula.com customers who are holding a valid ticket booked for travel 28 June 2021 to 29 July 2021, will be able to utilise their ticket within twelve months from the first date of travel without any penalty. No change of booking fee or fare difference will be charged.
The British Airways 'Book with Confidence' policy will apply to all customers holding a valid ticket with British Airways (operated by Comair).
Comair CEO, Glenn Orsmond, apologised to customers affected by the suspension."This was a difficult decision, but we believe under the circumstances is the right course of action for our loyal customers and employees." Comair business rescue practitioner, Richard Ferguson, described the temporary suspension as a "bold, brave and responsible step in light of the prohibition on leisure travel to and from Gauteng, very little business travel and no connecting traffic from international carriers."

AIRLINK OFFERS BUSH AND BEACH OPTIONS AS IT RESUMES NELSPRUIT TO VILANCULOS FLIGHTS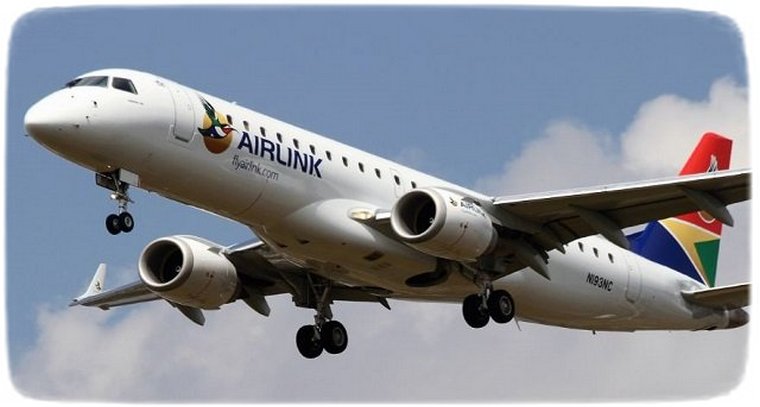 Airlink, the independent Southern African regional airline, will expand its leisure travel network when it resumes flights from Nelspruit's Kruger Mpumulanga International Airport to Vilanculos in Mozambique from 02 July 2021.
The re-established service will operate on Mondays and Fridays and provides travellers with an option to combine a safari with a beach holiday.
"Airlink customers using this service will be able to enjoy their early morning game drives and breakfast at their safari lodge before departing on Airlink's Lodge Link service connecting Phinda, Londolozi and Arathusa to Nelspruit KMIA. There they will board our scheduled flight to Vilanculos, which lands in time for lunch and cocktails on the beach," said Airlink CEO and Managing Director, Rodger Foster.
Vilanculos is a popular beach holiday destination and gateway to the Bazaruto Archipelago. It is renowned for its spectacular beaches, marine life, restaurants, a variety of accommodation options as well as markets for fresh produce, arts and crafts.
BRITISH AND IRISH LIONS ROAR OFF TO SOUTH AFRICA WITH BRITISH AIRWAYS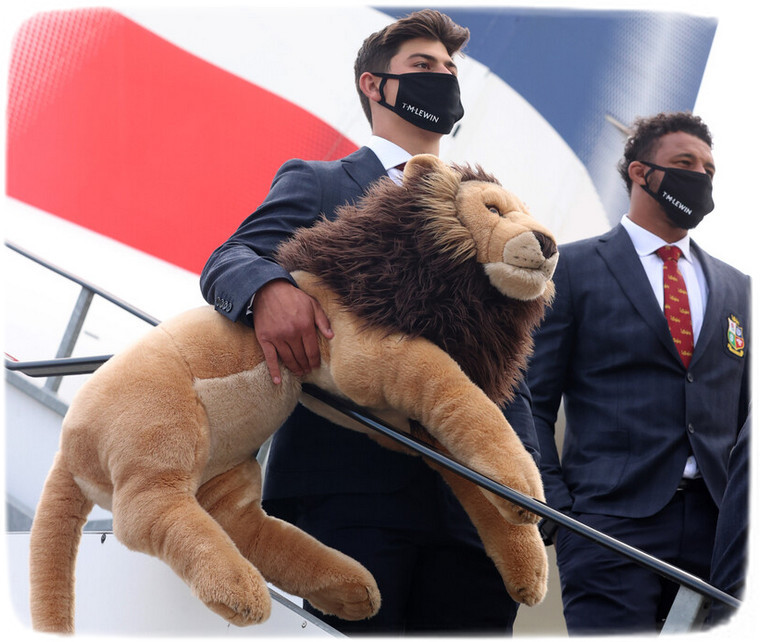 British Airways welcomed the 37-strong British & Irish Lions squad on board a special charter flight recently, as they travelled from Edinburgh to Johannesburg for the start of their eagerly-awaited South African Tour.
Following their clash against Japan for The Vodafone Lions 1888 Cup at BT Murrayfield Stadium yesterday, they were greeted with warm words of encouragement by the crew of flight BA9111, including their pilot Captain Richard Allen-Williams, British Airways' Chief Pilot, Training.
Enjoying the safety and comfort of a British Airways' 777-300, the players were served with a selection of hot meals and snacks during the 11-hour 30-minute flight to ensure they arrive match fit and ready to take on all-comers.
The eight-game tour of South Africa will see the best players from the UK & Ireland pitted against the World Champions, the Springboks, during three Tests. The Lions and Springboks squads will both be carried across the country during the Tour by British Airways' franchise partner, Comair.
Sean Doyle, British Airways' Chairman and CEO, said: "We are honoured to be flying The British & Irish Lions to South Africa ahead of their Tour. After a difficult year, we look forward to uniting the nation through sport and cheering them on. From everyone at British Airways, we wish them the best of luck and hope to carry them home as champions."
Ben Calveley, Managing Director for The British & Irish Lions, said: "We are delighted to be flying with British Airways for the 2021 Castle Lager Lions Series. We know the squad and management will receive a warm welcome from British Airways staff and enjoy a safe, comfortable journey to South Africa, landing in Johannesburg ready to take on the world champions."
British Airways is also reinforcing its commitment to sport as the airline is currently the Principal Partner to Twickenham Stadium, Official Airline Partner to England Rugby and has been the Official Airline Partner to Team GB and Paralympics GB since 2008.

SELF REGISTRATION PORTAL FOR IATA TRAVEL PASS LAB NETWORK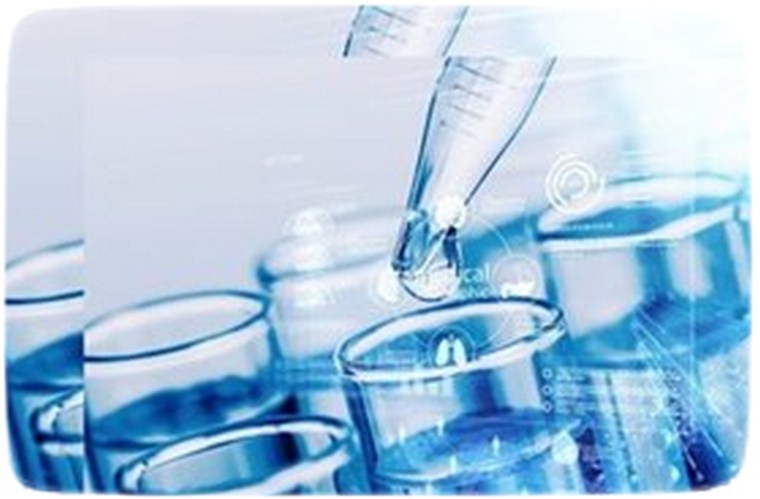 The International Air Transport Association (IATA) has launched a self-registration portal to make it easier for COVID-19 testing labs to join the IATA Travel Pass Lab Network.
IATA's Lab Network provides a list of eligible lab locations around the globe so that travellers can easily find a location for a COVID-19 test prior to travel. The newly launched portal provides a one-stop-shop for labs to self-register to be included in the Network.
Labs wishing to join the IATA Lab Network should confirm that they meet the eligibility *criteria* and register through the new Self Registration Portal. Before they are included in the IATA Travel Pass, IATA will validate the information and contact labs directly to finalize their registration. The IATA Lab Network is free for labs to join.
"COVID-19 testing will be critical to a prolonged recovery to international travel for the foreseeable future. One aim of IATA Travel Pass is to make it as easy as possible for travellers to find eligible labs that meet the specific requirements of their journeys. Already IATA Travel Pass has an extensive network of labs which is rapidly expanding as more airlines use the IATA Travel Pass. The IATA Lab Network Self Registration Portal will make it easier for more labs to join so that we are ready to reliably meet the requirements of governments as and more people return to the skies," said Nick Careen, IATA's Senior Vice President for Operations, Safety and Security.
Once labs have joined the IATA Travel Pass Lab network, passengers will be able to use the lab for COVID-19 testing prior to travel, securely upload test results in IATA Travel Pass. This information is then checked against the IATA Timatic global registry of national health and entry requirements, to produce an "OK to Travel" status.
IATA Travel Pass Lab Network is a key element of IATA Travel Pass, a mobile app that helps travellers to store and manage their verified certifications for COVID-19 tests or vaccinations. IATA Travel Pass is more secure and efficient than current paper processes used to manage health requirements, crucial for the scalable restart of aviation. Over 70 airlines are either trialling or committed to testing IATA Travel Pass. Trials span 151 routes across all continents of the world.

UNITED AIRLINES ORDERS 200 MORE BOEING 737 MAX JETS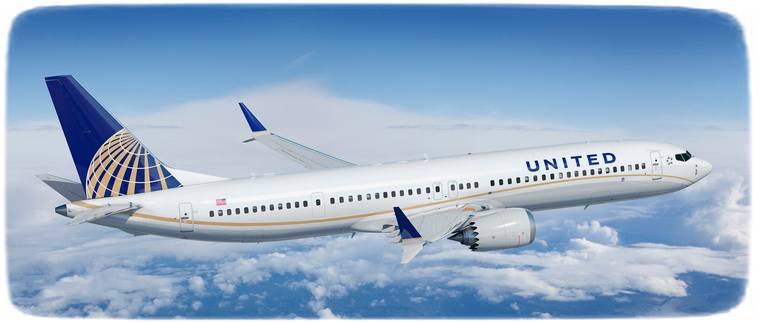 Boeing [NYSE:BA] and United Airlines has announced the carrier will expand its 737 order book by purchasing an additional 200 737 MAX jets, including 150 for the largest member of the family, the 737-10 and 50 for the airplane that serves the heart of the single-aisle market, the 737-8. The new purchase positions United's fleet for growth and accelerating demand for air travel.
"Our 'United Next' vision will revolutionize the experience of flying United as we accelerate our business to meet a resurgence in air travel," said United CEO Scott Kirby. "By adding and upgrading this many aircraft so quickly with our new signature interiors, we'll combine friendly, helpful service with the best experience in the sky, all across our premier global network. At the same time, this move underscores the critical role United plays in fuelling the broader U.S. economy - we expect the addition of these new aircraft will have a significant economic impact on the communities we serve in terms of job creation, traveler spending and the shipping of goods and services."
The purchase increases United's order book for the fuel-efficient, single-aisle family to 380 airplanes, excluding 30 that have been delivered. As the launch customer for the 737-10, United placed its first order in 2017 by converting 100 737-9 orders to the larger 737-10 variant. Today's agreement also includes the purchase of Boeing 737 MAX training simulator data packages to support United's pilot training programs.
Designed and built in Renton, Washington, the 737 MAX family delivers superior efficiency, flexibility and reliability while reducing fuel use and carbon emissions by at least 14% compared to the airplanes it replaces. The 737-8 seats up to 189 passengers and can fly 3,550 nautical miles - about 600 miles farther than its predecessor - allowing airlines to offer new and more direct routes for passengers.
The largest model in the family, the 737-10 seats up to 230 passengers in a single-class configuration and can fly up to 3,300 miles. The fuel-efficient jet can cover 99% of single-aisle routes, including routes served by 757s.
"We are truly humbled by United Airlines' confidence in the people of Boeing and the airplanes we design and build every day. Our strong partnership, dating back to United's founding, has helped us grow and weather challenges through the decades. As we look forward to the recovery ahead, we are honoured that United has once again chosen the 737 family's performance, efficiency and flexibility to power their growing network. The Boeing team is excited to be building hundreds of these new jets for United and delivering on a landmark agreement that solidifies our future together for the next decades," said Stan Deal, president and CEO of Boeing Commercial Airplanes.
DELTA COUNTS DOWN TO CROATIA FLIGHT LAUNCH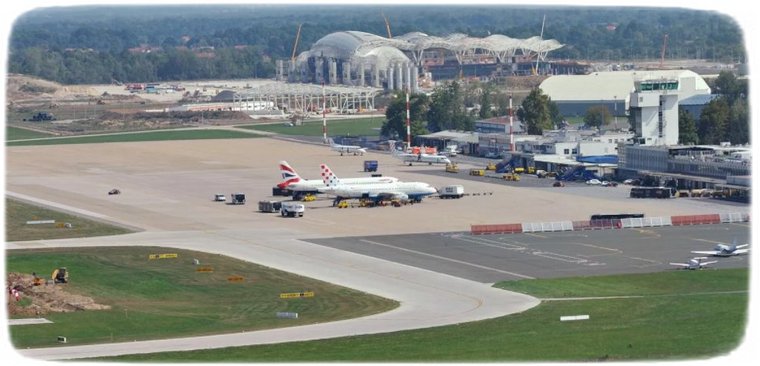 Delta is counting down to the start of its new service to Dubrovnik on Friday, July 2, offering U.S. travellers more opportunities to reclaim the joy of travel this summer in one of Europe's most intriguing nations.
Croatia is the first new European country to which Delta will begin service since the start of the pandemic. Its customers are eagerly awaiting the opportunity to discover the country. The airline will operate four weekly nonstop services between Dubrovnik and New York-JFK, with departures on Wednesdays, Fridays, Saturdays and Sundays. Flights are operated in conjunction with Delta's European partners Air France, KLM and Virgin Atlantic.
"Our flights to Dubrovnik are proving popular as our U.S. customers seek new experiences now that the world is reopening for international travel," said Delta's Thomas Brandt, Manager - Regional Sales, at an event at Dubrovnik City Hall on Tuesday. "We're proud to be supporting Croatia's tourism recovery while also ensuring a safe travel environment in line with the country's requirement for proof of vaccination or a negative test for all customers before they board the flight."
Data from the World Travel and Tourism Council reports that tourism represents 25 percent of Croatia's GDP. Pre-pandemic, the number of U.S. tourists to Croatia was on the rise, with more than 550,000 visitors in 2018 - a 23 percent increase over 2017, according to the Ministry of Tourism. Meanwhile, the Croatian Bureau of Statistics reported that 10 percent of all visitors to Dubrovnik came from the U.S. in 2019, which is the second-largest source market.
"By connecting Dubrovnik, our tourist pearl and one of the world's largest cities, New York, we connect two major tourist destinations. The inaugural flight of Delta Air Lines is proof of Croatia's recognizability as a safe and desirable tourist destination," said Nikolina Brnjac, Croatian Minister of Tourism and Sports.
Brnjac highlighted Croatia's success, particularly in the Dubrovnik area, in battling the spread of COVID-19. She said that, along with high levels of vaccination among tourists, is fuelling the influx of travellers. "I believe this line will contribute to further deepening cooperation between Croatia and the United States not only through tourism but also through the overall business exchange between the two countries," she said.
Dubrovnik Mayor Mato Frankovic added, "People need to travel today more than ever before. Our openness has always been unquestionable. We would like to extend a warm welcome to Dubrovnik to Delta Air Lines, one of the leaders in the industry and the world's most awarded airline, with the hope that this will be just the beginning of a long cooperation."
Customers flying from Croatia can connect at Delta's JFK hub to more than 30 cities across the U.S. within four hours of arrival, enabling them to reach their final destination the same day. The service also provides cargo opportunities for freight forwarders to conveniently transport goods between the nations.
"After 2020, which saw the airport quieter than it's ever been, Delta's new service from New York will help us have a more prosperous 2021 and preserve the jobs of our colleagues. It's an exciting time for Dubrovnik as we welcome Delta for the first time this weekend," said Frano Luetic, Managing Director of Dubrovnik Airport.
In line with local entry guidelines, all customers must show proof of full vaccination status, have a negative PCR test or proof of recent COVID-19 recovery before boarding in the U.S. While the U.S. is open to visitors from Croatia, Delta recommends that customers check entry requirements before travel. Details are available on the Delta Discover Map on delta.com. The airline continues to offer more flexibility than ever to plan and rebook tickets with an industry-leading travel credit extension for all tickets expiring in 2021 and all tickets purchased in 2021 through Dec. 31, 2022.
Once onboard, customers will enjoy new dining and entertainment choices onboard this summer. This includes more than 200 films, with 21 new releases such as Academy Award® winners Nomadland, The Father and Judas and the Black Messiah. Delta's award-winning customer experience also includes touchless technology via the Fly Delta app and plans to deliver new high-speed Wi-Fi.
During meal service, there is a choice of entrée in all cabins accompanied by an appetizer and dessert in addition to a full bar selection or soft drinks. Those traveling in Delta One can also pre-order their meal choice on flights between the U.S. and Croatia.
UNITED AIRLINES ORDERS 70 AIRBUS A321NEO AIRCRAFT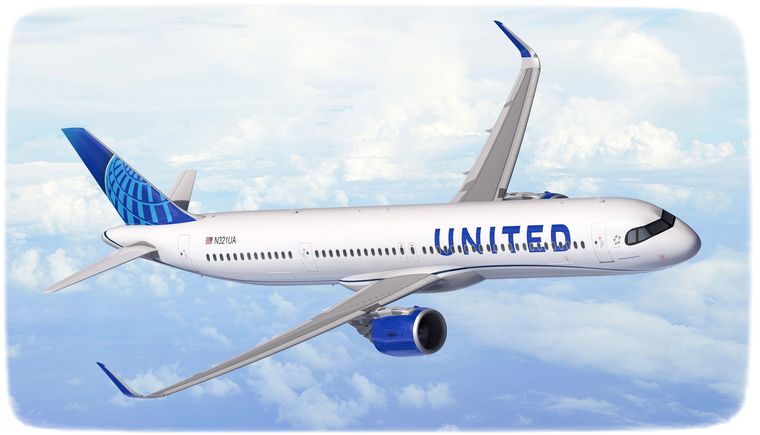 United Airlines has placed an order for 70 Airbus A321neo aircraft, positioning the airline to grow its presence in the single-aisle market in alignment with its "United Next" initiative. The new order complements existing orders from United for 50 A321XLR aircraft, bringing the total commitment from the airline to 120 A321 aircraft.
"Such a significant order from a great airline like United underscores that the A321neo offers unmatched capabilities, operating economics, and passenger friendliness," said Christian Scherer, Airbus Chief Commercial Officer and Head of International. "No other aircraft can do what the A321neo can do and the Airbus team is most gratified by United's strong affirmation of its premium status. The A321neo will complement United's future A321XLR aircraft, together creating a privileged segment on its own."
Another reason the A321neo is in such high demand globally is that the aircraft provides superior environmental performance with the lowest CO2 emissions per seat in its class. The A321neo's lower carbon footprint will support United along its journey to reduce the airline's CO2 emissions 100% by 2050.
United's A321neo aircraft will feature Airbus' Airspace cabin design, which brings the following passenger-pleasing enhancements: unique welcome and customizable hero lighting (which helps reduce jet lag); new slimmer sidewall panels for extra personal space at shoulder level; better views through the windows with their redesigned bezels and completely integrated window shades; the latest full LED lighting technologies; the largest overhead bin in class; and new lavatories with hygienic touchless features and antimicrobial surfaces.
A significant number of the newly-ordered aircraft will be produced at the Airbus U.S. Manufacturing Facility in Mobile, Alabama. Globally, as of the end of May 2021, the A320neo Family had achieved 7,400 firm orders from 121 customers.
SCOOT BECOMES NEW OPERATOR OF A321NEO



Scoot, the low cost subsidiary of Singapore Airlines, has become a new operator of the A321neo, following the arrival in Singapore of its first three aircraft. All three aircraft are leased from BOC Aviation.
Scoot's A321neo aircraft are powered by Pratt & Whitney PW1100G engines and seat 236 passengers in a single class layout. The aircraft cabin is based on the Airbus Cabin Flex option which enables optimal use of space. Scoot will operate the A321neo on routes of up to six hours from Singapore.
The A321neo is a member of the A320neo Family, of which Scoot has ordered a total of 39 aircraft from Airbus (including six A321neos) and is acquiring another 10 A321neos under lease agreements.
All of Scoot's A320neo Family aircraft will be supported by Airbus Services under a Flight Hour Services Tailored Support Package covering component availability and repair, as well as fleet technical management.
The A320neo Family incorporates the latest technologies, including new generation engines and Sharklets, delivering a 20 per cent reduction in fuel consumption per seat.
At the end of May 2021, the A320neo Family had won 7,400 firm orders from over 120 customers worldwide.
QATAR AIRWAYS AND ALASKA AIRLINES TO FURTHER STRENGTHEN PARTNERSHIP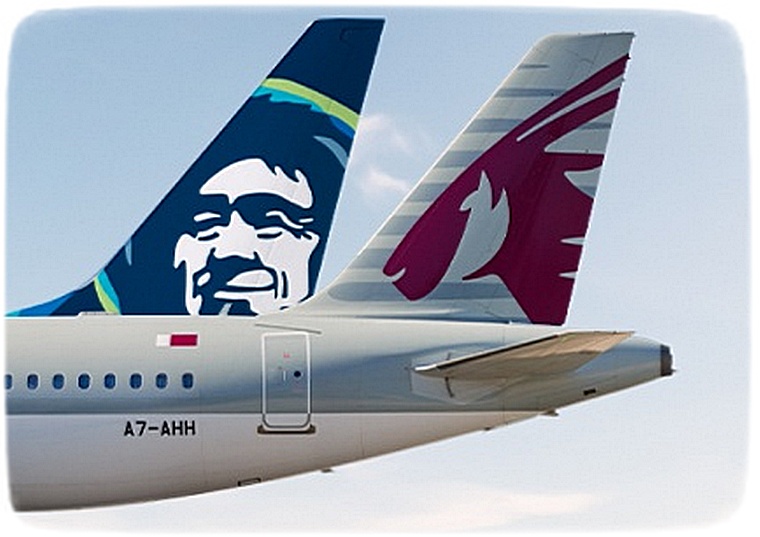 Qatar Airways codeshare partnership with Alaska Airlines secures its position as the leading international carrier to provide global connectivity to and from the U.S.
Qatar Airways' daily frequency to Alaska Airlines' key hubs of Seattle, San Francisco and double-daily Los Angeles will add hundreds of convenient travel options between both networks
Qatar Airways passengers can enjoy seamless connectivity to and from more than 150 destinations within Alaska's network across the United States, with upcoming expansion into Canada, Costa Rica, Mexico and Belize and a wide range of loyalty benefits to enhance their 5-star experience
DOHA, Qatar - Qatar Airways is proud to announce that it has signed a codeshare agreement with the newest member of oneworld, Alaska Airlines, further strengthening its position as the ideal choice for international passengers travelling to and from the United States. Qatar Airways will be Alaska Airlines only Middle East partner, providing seamless connectivity between the U.S. carrier's hubs and the Gulf carrier's global network of more than 140 destinations via the Best Airport in the Middle East, Hamad International Airport in Doha.
Starting 1 July 2021, the agreement will enable Qatar Airways passengers to book travel and easily connect to more than 150 of Alaska's routes including Portland, Las Vegas, San Diego, Phoenix, Salt Lake City, Denver, San Jose, Anchorage and Vancouver. The second phase of the agreement will allow Alaska Airlines passengers to book travel on all of Qatar Airways' flights between the U.S. and Qatar and beyond to their favourite destinations in Africa, the Middle East and South Asia.
Qatar Airways Group Chief Executive, His Excellency Mr. Akbar Al Baker said: "This is an important step in advancing our commercial cooperation with Alaska Airlines as we welcome the newest member of the oneworld alliance to Qatar Airways' list of strategic partners. This agreement, combined with our existing partnerships, will help consolidate our presence in the region and provide Qatar Airways passengers travelling to and from our 12 U.S. gateways with access to the most comprehensive network of seamless connections across the United States.
"As we expand services to Alaska's key hubs of Seattle, San Francisco and Los Angeles, we look forward to implementing the next phase of this strategic partnership and welcoming on board Alaska Airlines passengers as we connect them to our global network of over 140 destinations via the Best Airport in the Middle East, Hamad International Airport."
"We're thrilled to be a part of this evolving partnership with Qatar Airways, one of world's premier airlines," said Ben Minicucci, Alaska Air Group CEO. "As international air travel resumes, it's important to provide our guests with easier, more convenient travel options to get out and see distant places again. That's why our new codeshare agreement between our two airlines is such a big deal. Qatar's nonstop flights from our hubs in Seattle, San Francisco and Los Angeles to Doha and points beyond offers our guests tremendous opportunities to visit nearly any country they want."
As oneworld alliance partners, Qatar Airways Privilege Club and Alaska Airlines Mileage Plan members are ensured recognition of their tier status and can enjoy a wide range of benefits including access to lounges worldwide, through check-in, extra baggage allowance, priority check-in and boarding plus accrual and redemption of miles, across the partner carriers' networks.
IATA WELCOMES ROLLS-ROYCE COMMITMENT TO OPEN AFTERMARKET BEST PRACTICE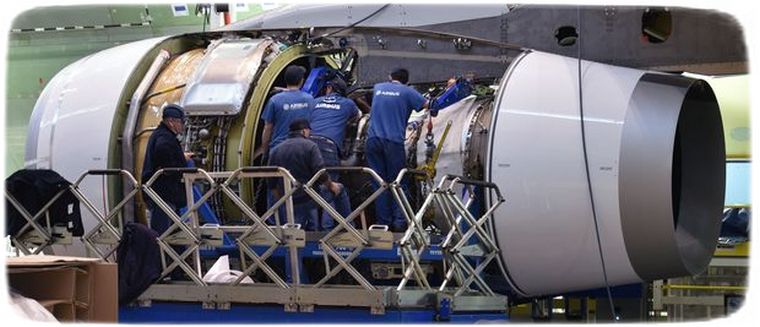 The International Air Transport Association (IATA) and Rolls-Royce plc have signed a joint statement that clarifies the engine manufacturer's ongoing commitment to an open and competitive approach to its maintenance, repair and overhaul (MRO) services.
The document was finalized after several months of productive and collaborative dialogue on industry best practice for engine MRO services.
Both organizations are aligned on four key principles that underpin the Rolls-Royce approach to the MRO ecosystem and are included in the official statement:
Rolls-Royce does not prevent the development of legitimate non-OEM parts or non-OEM repairs by MRO providers and independent parts manufacturers, as long as they are approved by the appropriate airworthiness regulator; Rolls-Royce's policy is to grant airlines, lessors and MRO providers non-discriminatory access to OEM parts, repairs and support (including access to Rolls-Royce Care); Rolls-Royce does not discriminate against airlines, lessors or MRO providers that use non-OEM parts or repairs; Rolls-Royce will not insist that airlines or lessors subscribe to Rolls-Royce services.
Among those expected to benefit are airlines, aircraft and engine lessors and organizations wishing to provide MRO services for Rolls-Royce engines.
Willie Walsh, IATA's Director General said: "This statement is timely as the post COVID-19 restart will see an acute need to repair damaged finances while operating at the highest standards of safety and reliability.
"Rolls-Royce has taken a proactive approach in working with us on this commitment that will stimulate a more open MRO industry and have a long-lasting impact in the market.
"Competition spurs innovation and creativity while typically driving down costs, helping to keep air travel affordable. We look forward to other OEMs making similar commitments."
Chris Cholerton, President Rolls-Royce Civil Aerospace, said: "We welcome this agreement that recognises our ongoing commitment to providing customers with a flexible, capable and competitive MRO offering.
"We appreciate that an open and balanced ecosystem of MRO providers allows airlines to have access to greater choice and competitive pricing."
REX SECURES TWO ADDITIONAL BOEING 737-800NGs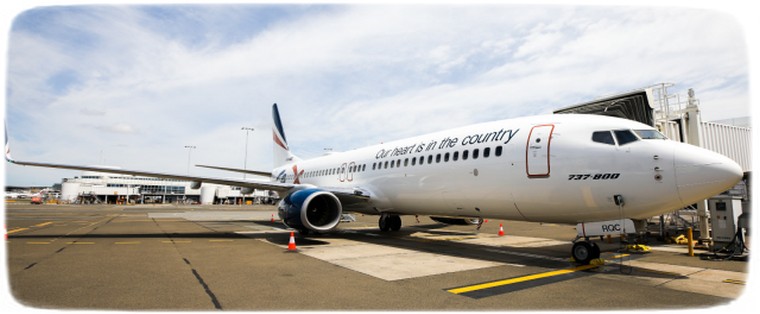 The two aircraft are expected to arrive in late August, increasing the 737 fleet to eight and are scheduled to enter service on Rex's domestic network in September.
Rex's Deputy Chairman, the Hon John Sharp AM, said, "It was only in November last year that we confirmed financing for Rex's foray into the domestic market and within six months we have already obtained approval for the jet operations on our Air Operator's Certificate (AOC), recruited and trained crews and engineers, procured six aircraft and started operations on five domestic routes, with the first services commencing on 1 March 2021.
"Rex's ability to manage all of these challenges successfully and in such a short period of time is unparalleled in Australia and is a testament to Rex's remarkable efficiency. Rex's two-decade track record has shown that Australians can look forward to safe, reliable services at affordable fares, delivered with Rex's trademark country hospitality. Consequently, Australians now do not have to choose between full service at inflated prices and poor and unreliable services at lower prices".
Rex currently operates 737 services from Melbourne to Sydney, Gold Coast, Adelaide, Canberra and from Sydney to Gold Coast. The two additional aircraft will provide Rex with the ability to launch new routes to other capital cities, large regional centres and popular leisure destinations. The new routes will be announced shortly.
"We hope to lease another two aircraft to take our fleet size to 10 before the end of this year as foreshadowed in our plan announced last September. Rex invites expressions of interest (EOI) from lessors for these two aircraft as well as from cities that are keen to finally put an end to the price gouging they have been subject to for too long," Mr Sharp said.
Rex is Australia's largest independent regional and domestic airline operating a fleet of 60 Saab 340 and six Boeing 737-800NG aircraft to 61 destinations throughout all states in Australia. In addition to the airline Rex, the Rex Group comprises wholly owned subsidiaries Pel-Air Aviation (air freight, aeromedical and charter operator) and the two pilot academies, Australian Airline Pilot Academy in Wagga Wagga and Ballarat.
THREE AIRBUS A320NEO TO JOIN THE BRUSSELS AIRLINES FLEET IN 2023


The Lufthansa Group Executive Board and the Board of Directors of SN Airholding have authorised the allocation of three Airbus A320neo to Brussels Airlines. With these new state-of-the-art aircraft, Belgium's home carrier makes an essential step in the further modernisation of the airline's fleet and herewith significantly lowers the CO2- and noise-emissions on its medium-haul network. It's the very first time in the history of Brussels Airlines, that the company will phase in brand new aircraft, coming right from the manufacturer.
"As a responsible airline with ambitious sustainability targets, it's crucial for us to continue our path of further modernizing our fleet. Thanks to our mother company Lufthansa, we are for the very first time in our 19 year-long history able to replace older A319 Airbus by three modern and fuel-efficient aircraft that will leave the Airbus factory by summer 2023. Compared to our A319 aircraft, the three A320neo will allow a noise contour reduction of 50% and reduce fuel use and CO2-emissions by 11% per flight. Thanks to the higher seating capacity of this ultra-modern Airbus, the fuel use and CO2 emissions per seat decrease with 30%".
In comparison to the to be phased out A319 aircraft, the Airbus A320neo burns in average 11% less fuel and reduces noise emissions by 50%. Thanks to a significantly higher seating capacity (+27%), the fuel use per seat reduces by 30%. Compared to an A320ceo (current engine option), the brand-new model uses 16% less fuel for the same seating capacity and thus reduces the CO2 emissions by 16%.
Brussels Airlines counts currently 38 aircraft in its overall fleet, of which eight long-haul aircraft of the type Airbus A330 and 30 medium-haul aircraft (16 A320 and 14 A319).
PLEASE GO TO
www.youtube.com/channel/UCCuRVZAGodT6sztTeXBGeMw
and subscribe to our YouTube channel