Compiled by Willie Bodenstein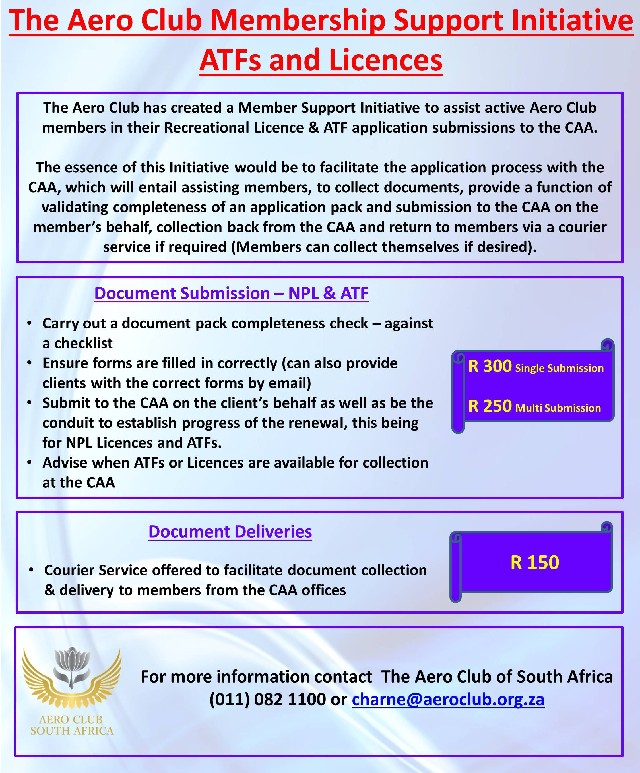 COVID 19 REGULATIONS, INITIATIVES AND AEROCLUB NEWS

OUR CENTENARY YEARBOOK IS NOW AVAILABLE TO PURCHASE FROM OUR NEW WEBSHOP

WWW.AEROCLUB.ORG.ZA/SHOP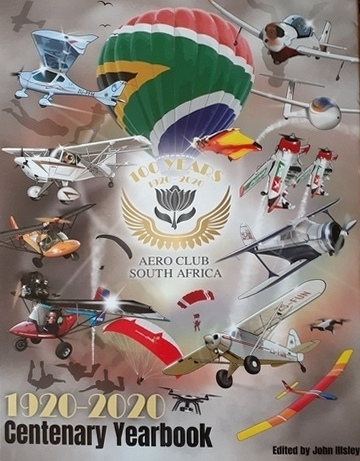 The following events will take place under the rules controlling the number of people congregating together and are therefore not open to the general public.

14 AUGUST POSTSPONED to 21 AUG
Breakfast Fly-In to Brits

18 - 21 AUGUST
Sport Aerobatics Club National Aerobatics Championships Phalaborwa Airfield. Contact Annie Boon E-mail: chunge@mweb.co.za or Natalie Stark natalie@stark.co.za

28 AUGUST
Krugersdorp Fun Rally

27 - 29 AUGUST
SAMJA Top Gun RC Jet Championships. For more information contact Dean Grobbelaar at dean@aerialconcepts.co.za

28 AUGUST
SAPFA Secunda Speed Rally at Secunda Airfield. Contact Jonty Esser E-mail: jonty@promptroofing.co.za Cell: 082 855 9435





1 SEPTEMBER
EAA Chapter 322 virtual monthly meeting via Zoom Contact Neil Bowden E-mail: neil1@telkomsa.net Cell: 084 674 5674

4 SEPTEMBER
Steady Climb fly-In at Rhino Park airfield. Contact David Le Roux E-mail: david@pilotinsure.co.za Cell: 073 338 5200

11 SEPTEMBER
RV Day Fly-In to Kitty Hawk. For more information contact Dawie Pretorius Cell: 082 804 6979

17 & 18 SEPTEMBER
EAA Silver Creek Fly-In and movie evening. Camping on the airfield. Contact Jeremy Woods Cell: 082 883 0436 or Neil Bowden Cell: 084 674 5674

23 TO 26 SEPTEMBER
MISASA Africa Cup at Hotel Numbi in Hazyview. For more information contact Rob Mc Fie Cell: 082 498 8590

24 SEPTEMBER
Peter Lawson Cup at Skydive Wonderboom.

24 & 25 SEPTEMBER
De Havilland 90th anniversary, a gathering of Tiger Moths at Queenstown Airfield. Contact Giel 082 555 4418 or Mark 082 921 2872

24 & 26 SEPTEMBER
EAA Sun 'n Fun at Brits airfield. Contact Neil Bowden E-mail: neil1@telkomsa.net Cell: 084 674 5674

24 SEPTEMBER
Heritage Day. Great Train Race, vintage cars and aircraft at Heidelberg airfield. Contact Van Zyl Schultz Cell: 082 560 2275 or E-mail: vzs@mweb.co.za







FLIGHT DESIGN F2-LSA NOW AN S-LSA





The first production Flight Design F2-LSA to reach the USA was inspected by an FAA representative and issued a certificate of airworthiness as a Special Light Sport Aircraft. The aircraft is going to a gentleman from the Milwaukee area and will be delivered this month at Airventure-Oshkosh 2021.

"We are very happy to take part in this review which we've been waiting for, for nearly two years", said Tom Gutmann Jr. of Airtime Aviation. "We are excited to receive the first F2-LSA in the USA and we are very impressed by the improvements made by Flight Design" airplane cockpit

The F2-LSA is a next generation Light Sport Aircraft which was designed with the upcoming expanded privileges of the FAA's MOSAIC program in mind. The many performance and safety features take the F2 to the next level in the light aircraft market. The F2 is a high-end edition to the existing line of Flight Design aircraft and complements the popular CTLS and CT-Super Sport models also sold in the USA. flight design f2 lsa

"This is an important day for our company, our customers and our dealers" said Tom Peghiny, President of Flight Design USA. The F Series is a big step up for Flight Design and this just the first of many F2 series airplanes that will come to the USA".

The Flight Design F series of aircraft include the F2-LSA, the F2-UL which is a German Ultralight, the F2 CS-23 is a certified version which is currently being reviewed by EASA in Europe and soon, the F4 which is the four-place version of F-series.

The First Article Inspection by the FAA is a review of the documentation provided by a manufacturer to show compliance to the applicable FARs and the ASTM standards used for a particular Light-Sport model.



NEW INTERIORS AND CABIN AMENITIES INTRODUCED FOR BEECHCRAFT KING AIR 260 TWIN TURBOPROPS



Textron Aviation has announced that it is introducing new interiors to its Beechcraft King Air 260 turboprop. Featuring a stunning new look with craftsman-built cabinetry and a selection of opulent fabrics and colour schemes, the luxurious, redesigned cabin interior will be available on all new King Air 260 aircraft in early 2022.

The Beechcraft King Air is an iconic aircraft and we place a great emphasis on continually improving these products. In addition to the latest technology we recently introduced in the cockpit, these new features we are bringing to the cabin of the King Air 260 will create an elevated flying experience for passengers.
The King Air 260's cabinetry offers beautiful wood-grain finishes along with a modernized refreshment centre that is easily accessible for passengers throughout their flight. The cabin interior also offers a selection of four standard colour palates - Alpaca, Buttercream, New Pewter, and Latte. The premium interior - Lava Saddle - is also available. Throughout the cabin, LED lighting provides a warm, inviting atmosphere with lit cupholders and pinhole lighting along the lower sidewalls.
Multiple USB charging ports have been added throughout the cabin, making it easier for greater productivity on your mobile device throughout the flight. Other amenities that come standard on the entire King Air line-up include pleated pull-down shades, pull-out work tables and a private aft lavatory.
The King Air 260 cabin, which seats seven passengers, is configured to maximize passenger comfort. The cabin has been designed to create a spacious environment that offers ample legroom at every seating station.
The King Air 260 brings state-of-the art technology to the cockpit and offers greater ease of flight. The cockpit features the Innovative Solutions & Support (IS&S) ThrustSense Autothrottle system, which supports pilots in their critical mission of delivering people or cargo by automatically managing engine power from the take-off roll through the climb, cruise, descent, landing and go-around phases of flight. This enhancement reduces pilot workload and is designed to prevent over-speed or under-speed, over-temp and over-torque conditions.
The King Air 260 cockpit also features a digital pressurization controller, which automatically schedules cabin pressurization during both climb and descent, reducing pilot workload and increasing overall passenger comfort. The pressurization gauges have been integrated with the powerful Collins Aerospace Pro Line Fusion flight deck.
The aircraft includes the Collins Multi-Scan RTA-4112 weather radar, providing pilots with a fully automatic system that is optimized to detect short, mid and long-range weather.

SAAB DELIVERS T-7A AFT FOR THE FLIGHT TEST PROGRAM



Saab has shipped its second aft airframe section, which is for use in the T-7A Red Hawk flight test program. The production and shipment of this aft airframe section is the latest milestone in Saab's contribution to the design and development of the T-7A Red Hawk trainer for the United States Air Force.

The shipment on 24 July 2021 was from Saab's Linköping site in Sweden to Boeing in St. Louis, Missouri, USA. On completion of the Engineering and Manufacturing Development (EMD) production phase, Saab's brand-new facility in West Lafayette, Indiana, USA will undertake Saab's production of the aft airframe sections for the T-7A program.
"T-7A demonstrates Saab's approach to international growth and underpins our position as a world-class aircraft company and unique business partner. Together with Boeing, we are achieving our ambitious vision: to redefine what a trainer jet is and to do so through digital engineering. This represents yet another milestone in delivering on our commitments," said Jonas Hjelm, Senior Vice President and head of Saab business area Aeronautics.
Boeing will splice together Saab's aft section with the front section, wings, fins and tail assembly to become a complete test aircraft for use in the EMD's flight test program. The aft section with installed subsystems - hydraulics, fuel and secondary power system - forms the centre structure of the aircraft from behind the cockpit to the end of the aircraft.
In April 2021, Saab delivered its first T-7A Red Hawk aft airframe section for assembly as a ground-based structural testing aircraft. Upon arrival at Boeing in St. Louis, Saab's aft section was joined perfectly with the front fuselage in less than 30 minutes. That achievement is a testament to the use of digital design and engineering, which delivers accuracy, efficiency and improved quality throughout the design and delivery of T-7A Red Hawk.
T-7A Red Hawk is an all-new, advanced pilot training system designed for the U.S. Air Force to train the next generation of combat pilots for decades to come. The aircraft has benefited from Saab and Boeing's "breaking the norm" approach to military aircraft design, engineering and production, which saw the preceding T-X aircraft go from concept to first flight in just 36 months.
ROSTEC AND RUSSIAN POST TO LAUNCH DRONES TEST OPERATION FOR CARGO DELIVERY IN CHUKOTKA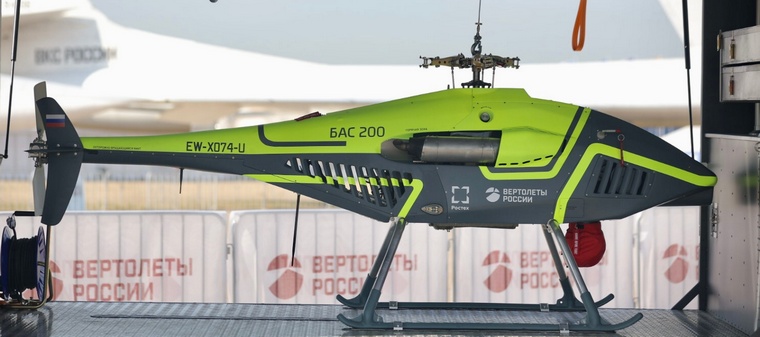 ''Russian Helicopters'' Holding of Rostec State Corporation has signed an agreement with Russian Post on the use of unmanned aircraft (drones) in the Chukotka Autonomous District.

The signing ceremony took place at the International Aviation and Space Show MAKS-2021. Andrey Boginsky, Director General of Russian Helicopters and Maxim Akimov, Director General of Russian Post, has signed the document. Companies will conduct the first test flights along the Anadyr-Ugolnye Kopi route in Chukotka by the end of 2021. Following experimental flights, the parties plan to run unmanned aircraft on 20 routes and use them to deliver up to 245 tons of mail per year. Two Russian Helicopters drones - the latest BAS-200 and VRT300 will be used for cargo delivery.
"Russia has a huge number of hard-to-reach regions where unmanned aircraft can cut delivery times in half on average. According to our calculations, the use of the "Aerotaxi" project in the future will also increase cargo traffic volume by 11 times and at the same time logistics services cost will be reduced by 1.81 times", - said Maxim Akimov.
Russian Post plans to launch unmanned delivery on 48 routes in four regions - Chukotka Autonomous District, Kamchatka Krai, Yamalo-Nenets Autonomous District and Khanty-Mansi Autonomous District. The regulatory mechanism will be involved in the project, provided by the Federal Law "On Experimental Legal Regimes in the Sphere of Digital Innovation in the Russian Federation".
Helicopter-type unmanned aircraft BAS-200 with a maximum take-off weight of 200 kilograms can be applied for terrain monitoring, cargo delivery, search and rescue and agricultural work. It can reach speed up to 160 km/h and is capable of transporting a commercial load up to 50 kilograms. The BAS-200 is capable of flying up to 4 hours at altitudes of up to 3,900 meters. A ground control complex can provide communication with the drone at a range of up to 100 kilometres. Project development and flight tests are conducted by the Mil & Kamov National Helicopter Center.
The VRT300 is a helicopter-type unmanned aircraft system with a maximum take-off weight of up to 380 kg. Drones can be applied for terrain monitoring, cargo delivery, forest protection activities, human search and rescue and agricultural needs. The drone can carry a payload of 70 kilograms, reach speeds of up to 130 km/h and fly a range of up to 325 kilometres. The actual flight is 5,800 meters and the maximum flight time is 5 hours. The VRT300 was designed by VR-Technology of ''Russian Helicopters'' holding.
SIKORSKY RECEIVES BRAZILIAN AIR FORCE BLACK HAWK HELICOPTER SUSTAINMENT CONTRACT

Sikorsky, a Lockheed Martin company (NYSE: LMT) has received a four-year contract from the Brazilian Air Force to provide logistics support for the service's 16 UH-60L Black Hawk helicopters. The contract will improve fleet sustainment resulting from local storage of commonly required spare parts, assistance from a regional Sikorsky field service technician and direct technical support from Sikorsky Engineering.

"We thank the Brazilian Air Force for selecting Sikorsky to provide the highest level of logistics support for its Black Hawk helicopter fleet," said Felipe Benvegnu, director of Sikorsky sustainment business development. "Local storage of spare parts will eliminate long lead times for material that would keep an aircraft on the ground. Close collaboration with Sikorsky engineers, whether virtual or in person, will also help the Air Force maintainers improve the readiness rates of these utility aircraft for important missions, such as search and rescue."
The Brazilian Air Force acquired its 16 Black Hawk aircraft via Foreign Military Sales between 2006 and 2013.
The Air Force contract is modelled after a multi-year logistics support agreement between Sikorsky and the Brazilian Army. In 2019, after previous agreements with the Army, the flight availability rate of the four Army S-70A (UH-60L equivalent) Black Hawk aircraft reached a 100 percent readiness.

BELL UNVEILS NEW HIGH-SPEED VERTICAL TAKE-OFF AND LANDING DESIGN CONCEPTS FOR MILITARY APPLICATION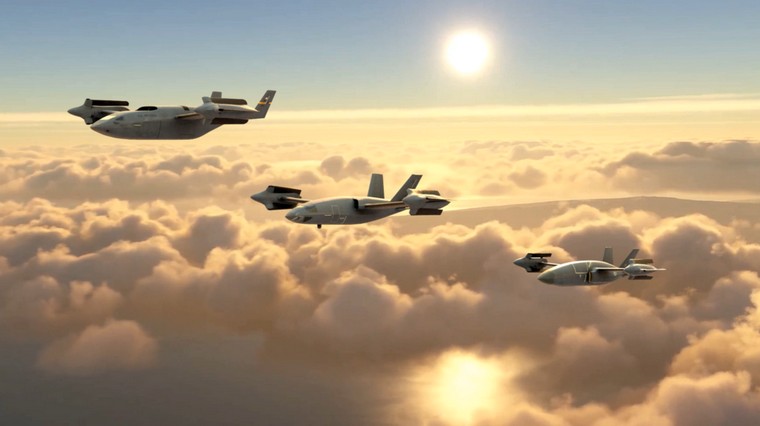 Bell Textron Inc., a Textron Inc. (NYSE: TXT) company, has announced the unveiling of design concepts for new aircraft systems for military applications which would use Bell's High-Speed Vertical Take-Off and Landing (HSVTOL) technology as the company continues its innovation of next generation vertical lift aircraft. HSVTOL technology blends the hover capability of a helicopter with the speed, range and survivability features of a fighter aircraft.

"Bell's HSVTOL technology is a step change improvement in rotorcraft capabilities," said Jason Hurst, vice president, Innovation. "Our technology investments have reduced risk and prepared us for rapid development of HSVTOL in a digital engineering environment, leveraging experience from a robust past of technology exploration and close partnerships with the Department of Defence and Research Laboratories."
Bell's HSVTOL design concepts include the following features: Low downwash hover capability; Jet-like cruise speeds over 400 kts; True runway independence and hover endurance; Scalability to the range of missions from unmanned personnel recovery to tactical mobility.
Aircraft gross weights range from 4,000 lbs. to over 100,000 lbs.
Bell's HSVTOL capability is critical to future mission needs offering a range of aircraft systems with enhanced runway independence, aircraft survivability, mission flexibility and enhanced performance over legacy platforms. With the convergence of tiltrotor aircraft capabilities, digital flight control advancements and emerging propulsion technologies, Bell is primed to evolve HSVTOL technology for modern military missions to serve the next generation of warfighters.
Bell has explored high-speed vertical lift aircraft technology for more than 85 years, pioneering innovative VTOL configurations like the X-14, X-22, XV-3 and XV-15 for NASA, the U.S Army and U.S. Air Force. The lessons learned from the XV-3 and XV-15 supported the development of the Bell-Boeing V-22 Osprey tiltrotor, an invaluable platform that changed the way the U.S. military conducts amphibious assault, long range infiltration and exfiltration and resupply with a cruise speed and range twice that of helicopters it replaced.

ROSOBORONEXPORT SIGNS CONTRACTS WORTH OVER €1 BILLION AT MAKS 2021

"Rosoboronexport has leveraged the full potential of MAKS-2021 by signing 13 export contracts worth over €1 billion for the supply of Russian military products on the side-lines of the air show," said Alexander Mikheev, Director General of Rosoboronexport.

Following the results of MAKS-2021, the Su-30SME fighters, Mi-35M and Mi-17V-5 helicopters, the Protivnik-GE radar, Verba MANPADS, as well as advanced air weapons, a number of armoured and automotive vehicles have been added to the company's order book and Russian defence manufacturers' production plans."
In Zhukovsky, Rosoboronexport held presentations of the major promoted aircraft, helicopters, air defence and electronic warfare systems for more than 30 delegations from 20 countries. During the negotiations at MAKS-2021, the company's foreign partners expressed interest in acquiring MiG-35D and Su-30SME fighters, IL-76MD-90A(E) military transport aircraft, IL-78MK-90A tanker aircraft, Mi-28NE and Ka-52 attack helicopters, Mi-171Sh military transport and Ka-226T multi-purpose helicopters, as well as air defence systems, including the Pantsir-S1 SPAAGM system.
In the course of talks on the side-lines of the air show, Rosoboronexport discussed industrial partnership in the field of joint and licensed production of Russian combat aircraft and helicopters, as well as modernization of previously delivered aircraft equipment with customers from the Asia-Pacific region, the Middle East, Latin America, Africa and the CIS.
"Needless to say, Rosoboronexport's partners became interested in the newest Checkmate light tactical aircraft unveiled by Rostec at MAKS-2021. A number of customers were shown its prototype and even given the opportunity to sit in its cockpit. They praised its characteristics," Alexander Mikheev added.
In addition, Rosoboronexport and Technodinamika signed joint programs to promote parachute equipment and research and development services in the external market. The signing ceremony was attended by Russia's Deputy Prime Minister Yuri Borisov, Minister of Industry and Trade Denis Manturov and Rostec CEO Sergey Chemezov.

THE FRENCH AIR FORCE BUYS ANOTHER NINE PC-21



In 2017 the Armée de l'Air et de l'Espace purchased 17 PC-21s and has successfully trained its future military pilots on the world's most modern training system since then. The Air Force has now ordered a further nine PC-21s to reinforce its training programme with additional Pilatus training aircraft.

The Armée de l'Air et de l'Espace, one of the world's most prestigious air forces, has ordered a further nine PC-21s, proving with this additional contract how efficient the Pilatus training system is. The PC-21s will be deployed to train future military pilots who will subsequently step up to the nation's multi-role lead-fighter. The PC-21s will replace the twin-engine jet trainers which were previously used for pilot training.
The French procurement authority, the Direction générale de l'armement (DGA), signed the agreement with F-AIR 21 (Cognac Formation Aero SAS France), with Pilatus acting as the exclusive subcontractor for the supply of the nine PC-21s and other ground based training systems and spare parts. The order will secure jobs in Switzerland, where the PC-21s are produced.
Markus Bucher says of the agreement: "French evaluations are highly professional, which again proves to us that we offer the world's best training system in this market. I am delighted that the Armée de l'air et de l'espace has opted for further PC-21s.
The PC-21s will be stationed at the Cognac-Châteaubernard air base from 2023, where PC-21s have been in use since 2018. The first pilots concluded their training in 2020. With the latest order, the PC-21 fleet will increase to a total of 26. Besides Switzerland and Spain, France is the third European nation to adopt the PC-21, the world's most advanced training system. Over 230 PC-21s are now in service with nine air forces worldwide. The PC-21 is also used to train future test pilots at the Empire Test Pilots' School in Boscombe Down, England.
Given the ever-tighter cost pressure on air force budgets, the completely newly developed PC-21 offers a highly efficient, smart platform for training jet pilots. The PC-21 has extremely high equipment and performance features to meet this need. They provide the single-engine turboprop with a mission spectrum that was previously reserved exclusively for jets. The PC-21 is far more cost-effective to operate than a conventional jet trainer. Feedback from existing PC-21 customers confirms that the Pilatus training system delivers a reduction of over 50 percent in the cost of training a prospective military pilot. Flight simulators and other ground-based learning materials also contribute to this integrated concept.

AMREF FLYING DOCTORS ADDS SPECIAL MISSION CESSNA CITATION SOVEREIGN TO THEIR AIR AMBULANCE FLEET



Textron Aviation has announced that AMREF Flying Doctors has added a pre-owned Cessna Citation Sovereign to its existing Cessna Citation aeromedical aircraft fleet. The aircraft is expected to arrive in Nairobi, Kenya and start lifesaving operations in September 2021.

To enhance the aircraft's low fixed costs of operation, accurately budget for maintenance costs and save with long-term aircraft value protection, AMREF Flying Doctors selected Textron Aviation's ProParts program to cover the airframe systems and avionics parts required for line, scheduled and unscheduled maintenance.
Mike Black, Chief Operating Officer for AMREF Flying Doctors. "The Cessna Sovereign was an easy choice for AMREF Flying Doctors when looking to expand our aviation capability and capacity, so as to support our international, long distance air ambulance operations," He further explained, "patient care and comfort is key to maintaining AMREF Flying Doctors' internationally recognized aeromedical service levels, which are perfectly addressed by the Cessna Sovereign's cabin and its operating capabilities. In addition to acquiring the right aircraft, Textron Aviation did everything to assist with reconfiguring the aircraft for its dedicated air ambulance role at their Orlando, Florida Service Centre as quickly and professionally as possible."
AMREF Flying Doctors is a leading provider in fixed wing air ambulance operations in Africa, Europe and Asia. Serving the aeromedical transport industry for more than 60 years, AMREF Flying Doctors have been a long-time operator of Beechcraft and Cessna fixed-wing aircraft. AMREF Flying Doctors have a worldwide reach and are based at and operate from Wilson Airport in Nairobi, Kenya.
When government, military and commercial customers want airborne solutions for critical missions, they turn to Textron Aviation. The company's aviation solutions provide the high performance and flight characteristics required to address the unique challenges of special mission operations. With unparalleled quality, versatility and low operating costs, Textron Aviation products are preferred for air ambulance, ISR, utility transport, aerial survey, flight inspection, training and a number of other special operations.

VIKING AND PAL AEROSPACE SIGN DHC-6 TWIN OTTER AERIAL FIREFIGHTING SYSTEM CONTRACT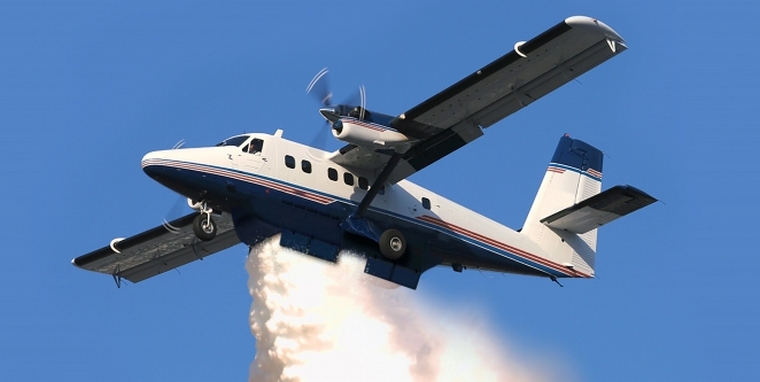 Viking Air Limited ("Viking") and PAL Aerospace Canada are proud to announce the establishment of a contract to support the Twin Otter Fire Attack System. The agreement's scope includes the design, manufacturing, installation and certification of the Aerial Firefighting System for the Twin Otter DHC-6 300 and 400 aircraft. It is anticipated that the Aerial Firefighting System will be certified in 2022 and an international customer will receive the first converted aircraft.

This undertaking is a progressive effort between Viking and PAL Aerospace to build additional capabilities for the already versatile DHC-6 Twin Otter Series 300 and 400 aircraft. The Aerial Firefighting System will allow the Twin Otter to transition effortlessly between global firefighting missions and its more traditional mission profiles, including transporting passengers and cargo.
The airtanker-configured Twin Otter aircraft will help mitigate and fight wildfires with the ability to drop up to 700 US gallons of water or retardant in challenging environments.
Phillip Garbutt, PAL Aerospace Senior Vice President of Global Support said, "PAL Aerospace is proud to partner with Viking on this exciting project that supports innovation, economic growth and supply chains in Canada. As an established DHC-6 Twin Otter Operator, we know first-hand the capability and versatility of the aircraft and consider it a privilege to bring our comprehensive design, engineering and modification capabilities to bear in developing this new capability."
"We are happy to work with PAL Aerospace to provide our operators the ability to utilize our DHC-6 Twin Otter for specialized aerial firefighting missions," said Benjamin Carson, Director of Customer Support Operations, Viking. "As the OEM, we work to continuously enhance the aircraft we support, providing our customers with ongoing fleet sustainment activities and upgrades."




SOUTH AFRICA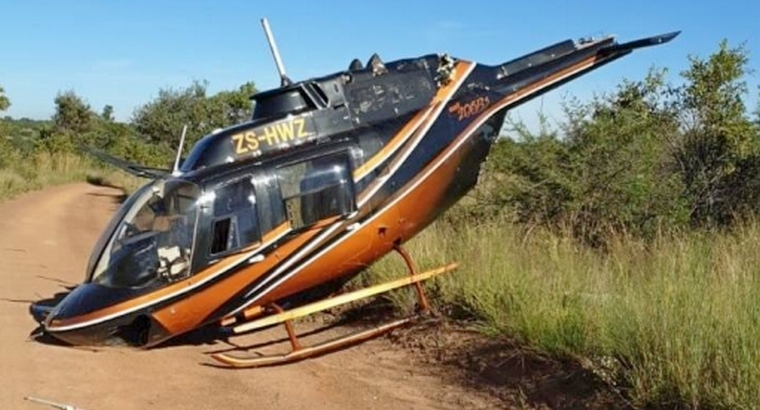 The pilot flying solo on-board a Bell 206B helicopter took off on a private flight from his farm located north of Zebula Lodge to Wonderboom Aerodrome (FAWB). The weather was good at the time of flight. While flying at a height of approximately 400 feet (ft) above ground level (AGL) in FAD 127 Pretoria General Flying Area (GFA) 1, approximately 7 kilometres (km) north-west of the FAWB control zone (CTR) the pilot experienced (an engine) in-flight shut-down (IFSD).

The "engine-out" audio warning sounded and the engine-out light illuminated on the instrument panel. The pilot stated that when he experienced the IFSD, there was a tremendous yaw to the right. He immediately entered auto-rotation flight by lowering the collective pitch lever and applying the necessary tail rotor pedal inputs to return to a stabilised flight.

The pilot identified a dirt road to his right and concluded that it was the only option available to him for landing the helicopter as the terrain was covered in dense bush. He stated that he banked to the right and brought the helicopter in over the dirt road straight and level, maintaining an airspeed of approximately 65 knots (kts). The road was roughly in a north-westerly direction. The pilot was able to approach over it straight and level. He consciously held back on the cyclic for the flare, but just before impact, the nose pitched up and the helicopter yawed sharply to the right. He then attempted to counter it with a forward cyclic, but the helicopter bounced and turned sharply to the left; it came to rest on its skid gear in a nose-down attitude on the side of the dirt road.
The pilot stated that, in retrospect, the main rotor blades must have impacted a tree on the side of the road, which caused the significant pitch up, making a successful execution of auto-rotation impossible. The helicopter sustained substantial damage as the tail boom was severed by the main rotor blades, while the main rotor assembly (main rotor head with the two main rotor blades) separated from the main rotor drive shaft. The pilot was not injured in the accident; however, the helicopter was substantially damaged.
Probable cause
The pneumatic Scroll-to-Pc Filter Tube Assembly had fractured due to fatigue at the forward Pc filter connection. This resulted in engine in-flight shut-down (IFSD), followed by an unsuccessful forced landing (auto-rotative power off landing) on a bushy type terrain.



South Africa, Hertzogville: A Robinson R44 Astro on an apparent game counting, capture operation was destroyed subsequent to an impact with powerlines under unknown circumstances in Hertzogville. The sole pilot onboard was not injured.

Ethiopia, near Kombolcha: An Abyssinian Flight Services Cessna 208B Grand Caravan operating on behalf of the United Nations World Food Programme with two on board suffered extensive damage following a forced landing near Kombolcha, Ethiopia. The aircraft came to rest nose down. The right-hand wing was severed, the right-hand main gear broke and there was extensive damage to the propeller, engine and nose gear area.




India, near Ranjit Sagar Dam, Pathankot: An Indian Army HAL Dhruv helicopter with two crew crashed under unknown circumstances into the water near Ranjit Sagar Dam, Pathankot, Punjab. After three days both pilots still have not been found and are therefore deemed to have died in the crash. Search operations for both pilots are ongoing.

USA, near Starkville, MS: North American T-6G Texan with two on board crashed under unknown circumstances in a heavily wooded area near Starkville, Mississippi. There were no survivors and the aircraft was damaged beyond repair.





Canada, Carleton Place, Beckwith Township, ON: A Quad City Challenger II, an advanced ultralight with only the owner/pilot on board, was returning to its home airfield, an unregistered 3200' grass strip approximately 5nm NNE of Carleton Place Airport (CNR6), Ontario, following a local flight. While on short final approach to runway 32, the nosewheel contacted and severed hydro wires approximately 275 feet short of the runway threshold. The aircraft lost most of its forward momentum, rolled to the right and fell to the ground approximately 50 feet from the wire strike location, with the right wing absorbing the ground impact. The pilot was uninjured and the right wing of the aircraft was substantially damaged. There was a local power outage resulting from the severed hydro wires.

USA, Willamette River in Yamhill County, OR: A Twin Oaks Airpark Inc Piper J3C-65 Cub with only the pilot on board sustained unreported but no apparent damage subsequent to impact with an occupied kayak during take-off from the gravel bar terrain of the Willamette River in Yamhill County, Oregon. The sole pilot onboard the tailwheel equipped airplane was not injured. However, the sole rower onboard the kayak received serious injuries.



Tajikistan, near Poi Mazzor, Khirson Glacier: A Tajikistan Border Service Mil Mi-8 with six occupants on a mission to rescue six Russian Alpinists crashed under unknown circumstances as it tried to land near Poi Mazzor, Khirson Glacier. One occupant died in the crash and four were seriously injured. The helicopter was damaged beyond repair.
USA, Misty Fjords National Monument, Ketchikan, AK: A Southeast Aviation float-equipped de Havilland Canada DHC-2 Beaver Mk 1with six occupants was destroyed in an impact with mountainous terrain near Misty Fjords National Monument 10 miles northeast of Ketchikan, Alaska in poor weather conditions. The one pilot and 5 passengers were fatally injured. The flight was an air tour for cruise ship passengers. An MH-60 Jayhawk helicopter crew from Coast Guard Air Station Sitka located the wreckage at and lowered two rescue swimmers who reported no survivors.

Italy, between Isernia and Campobasso: A Jonker JS-3 Rapture sailplane with only the pilot on board had to make a forced landing in unsuitable terrain during Coppa Internazionale del Mediterraneo. The pilot was not injured.
USA, Chambers County Airport, Anahuac, TX: A RAF 2000 Gyrocopter with two on board sustained substantial damage subsequent to impact with open turf terrain shortly after take-off from Chambers County Airport (T00), Anahuac, Texas. The two occupants received minor injuries.

Latvia, Cesis Airfield, Priekuli: A Rolandas Kalinauskas replica build ANBO II (The ANBO II was a parasol-wing monoplane aircraft built in Lithuania in 1927 as a pilot trainer for the Army) with two occupants following a loss of engine power experienced an apparent aerodynamic stall/spin and a subsequent impact with airport terrain at the Cesis Airfield (EVCA), in Priekuli, Latvia. The replica airplane sustained substantial damage and one of the two occupants onboard was fatally injured. The second occupant received serious injuries.
France, near Saint-Colomban-des-Villards, Savoie: An Aéroclub de Loire-Atlantique Robin DR.500-200I Président with four occupants, a family consisting of two adults and two children on board, crashed in the vicinity of Saint-Colomban-des-Villards, near the D927 departmental road which leads to the Glandon pass. According to witnesses, the aircraft crashed in the middle of the road and broke in two. There was a post impact fire. Three of the occupants died, the fourth, a young woman (18), was ejected from the aircraft and was seriously injured.




1 AUGUST 1929

Dr. Hugo Eckener commands the first airship flight to circumnavigate the globe when the flight leaves Friedrichshafen, Germany. The Graf Zeppelin arrived back at Friedrichshafen on 4 September having logged 21,000 mi. 12 days, 12 hours, 20 min flying time.


Hugo Eckener born on 10 August 1868 was judged as an indifferent student. Nevertheless, in 1892 Eckener had earned a doctorate "magna cum laude" in what today might be deemed experimental psychology.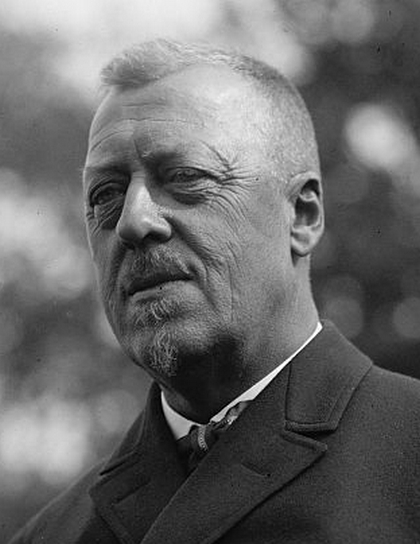 Eckener, whose early career was that of a journalist and editor. Asked to cover the first flights of the Zeppelins LZ 1 and LZ 2, he wrote a rather critical report on of both airships' marginal performances but praised Count Ferdinand von Zeppelin's dedication to his cause. Because several scientists and engineers had criticized his airship plans, the Count sought to speak to Eckener. So impressed was he by the Count him that in October 1908, he agreed to be a part-time publicist for the Zeppelin Company. He became extremely interested in airships and joined the company on a full-time basis.
His aptitude at flying was noticed early on in his career and he became an airship captain, obtaining his airship license in 1911.
An anti-Nazi Eckener, in the interwar years, was the manager of the Luftschiffbau Zeppelin and also the commander of the famous Graf Zeppelin for most of its record-setting flights, including the first airship flight around the world, making him the most successful airship commander in history. He was also responsible for the construction of the most successful type of airships of all time.
As an anti-Nazi who was invited to campaign as a moderate in the German presidential elections he was blacklisted by that regime and eventually side-lined. He passed away on 14 August 1954.

PLEASE GO TO
www.youtube.com/channel/UCCuRVZAGodT6sztTeXBGeMw
and subscribe to our YouTube channel