Featuring pilot Pete Schneider

Coulson Press Release

22.08.2021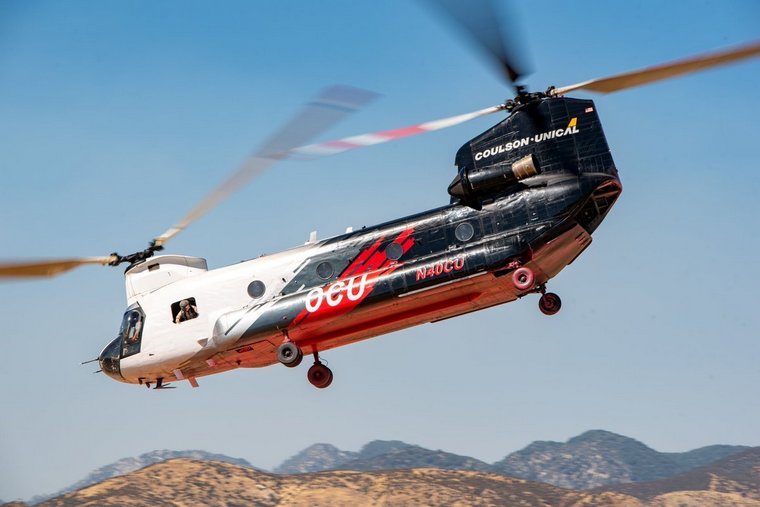 Coulson-Chinook-firefighting-helicopter


Watching Coulson's Chinook helicopters operating over fire-threatened urban areas in support of ground firefighters is an impressive sight and residents of Los Angeles are becoming more and more familiar with this sight every fire season.
For the third fire season in a row, Coulson Aviation has dispatched aerial firefighting teams to California. These specialized teams have been operating on behalf of three separate counties due to the heat waves of 2021.
Based out of Van Nuys airport, on contract for the Los Angeles County Fire Department, pilot Peter Schneider flies the Coulson modified Chinook helicopters on strategically planned aerial firefighting missions.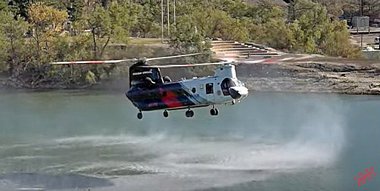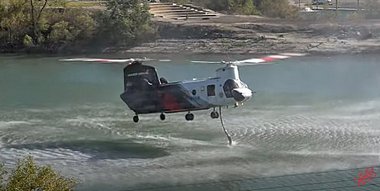 His varied background with different companies, over many years, has allowed him to gain extensive experience in aerial firefighting, heavy lift construction and medical transport.
This summer with Coulson Aviation, he's flying a Chinook that has a 3000-gallon water or fire retardant drop capacity.
"This is an optimal configuration for urban firefighting capable of delivering large amounts of water or fire retardant," Peter said.
"We are initial attack for fires on first alarm calls and have been busy from the beginning with two actual fires and numerous requests for potential incidents.
"We have to be ready to launch within around 15 minutes, requiring teamwork and communication. Direct communication and logistical considerations are key traits in all aerial firefighting applications."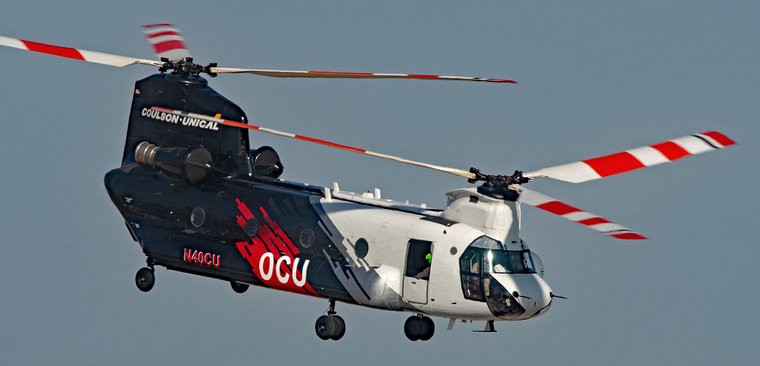 Image credit Dan Stijovich


THE QUICK REACTION FORCE (QRF PROGRAM)
Funded through Southern California Edison, Coulson Aviation has been chosen as the provider to the Los Angeles Basin Counties "Quick Reaction Force "(QRF) program with 24-hour operations.
Two 3000 USG CH47s are operating between Orange County and LA County, as well as a Sikorsky 1000 USG S-61 in Ventura County.
This aerial firefighting fleet is supported by the Sikorsky S-76 "FIREWATCH™" with wildfire management in the front and intelligence gathering personnel in the back, providing key information to firefighters on the ground.
This is the first time in aerial firefighting history that a heavy-lift helicopter has performed hover filling at night and carried out laser-guided water bombing missions, all with the guidance of birddog aircraft that collect (and send) infrared fire zone data via satellite.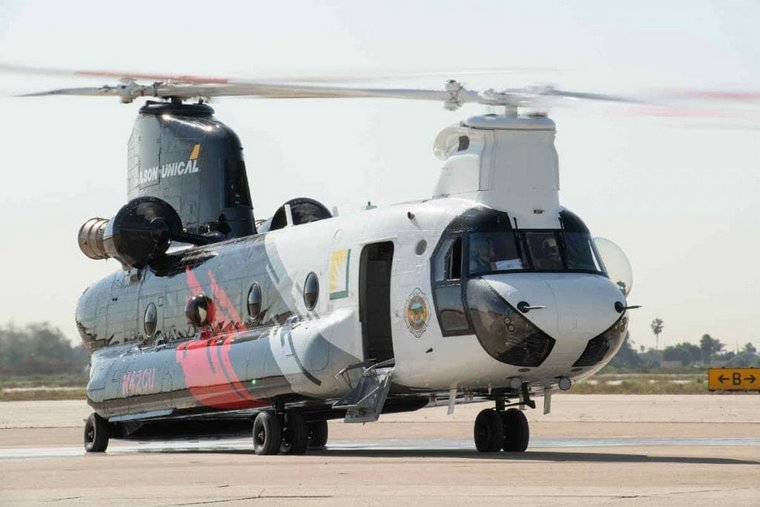 CREW CHANGEOVERS AND DEBRIEFING PROTOCOLS
The QRF is a 24-hour operation that requires thorough debriefing sessions between night and day aerial firefighting crews. These debriefings also include conference calls with the neighbouring Ventura County, Orange County and LA County Fire Departments.
A seamless debriefing process is mission critical in regards to safety, superior extinguishing speeds and ground crew synchronicity.
All debriefing sessions are carried out as part of the routine changeover protocols developed by Coulson Aviation's QRF team leaders. Once debriefing is concluded, the pilots begin their regimented pre-flight checks - all the while maintenance and ground crews are performing their checks and tasks.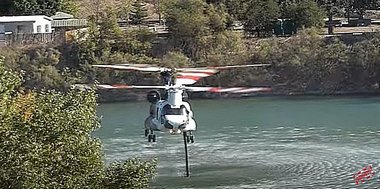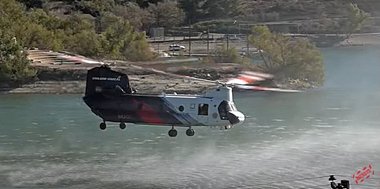 Coulson has separate teams based out of Ventura and Orange counties as part of the QRF program. However, according to Peter, these teams can end up working in the same fire theatre whenever there is a large outbreak.
In those larger fire incidents, there can be more than 10 aircraft, from multiple agencies, dispatched within a short period of time.
"Coordination is paramount to guarantee a smooth operation," Peter acknowledged. "This is probably the main reason for me doing this job -- where I can put our flying skills to good use and get the satisfaction of knowing we were able to make a difference. 'Never boring' would sum it up best."

<iframe width="760" height="409" src="https://www.youtube.com/embed/-nqjuSk9aHo" title="YouTube video player" frameborder="0" allow="accelerometer; autoplay; clipboard-write; encrypted-media; gyroscope; picture-in-picture" allowfullscreen>

PLEASE GO TO
www.youtube.com/channel/UCCuRVZAGodT6sztTeXBGeMw
and subscribe to our YouTube channel