29.08.2021



One of the strangest looking aircraft that ever visited us was the Beagle B206S ZS-EMI. This was a British built twin and was designed in the 60s. She was a series 2 with two 340hp Rolls Royce Continental engines and had a cruise speed of 189 kts. NAC were the representatives here in SA and often took her on demo flights around the country. Apparently, they imported the aircraft in the hopes that the SAAF would adopt her as the RAF had done but this never materialised. I flew in her once with Boet Preller, but I must admit I wasn't impressed. This aircraft ended up going to Zambia and then back to the UK.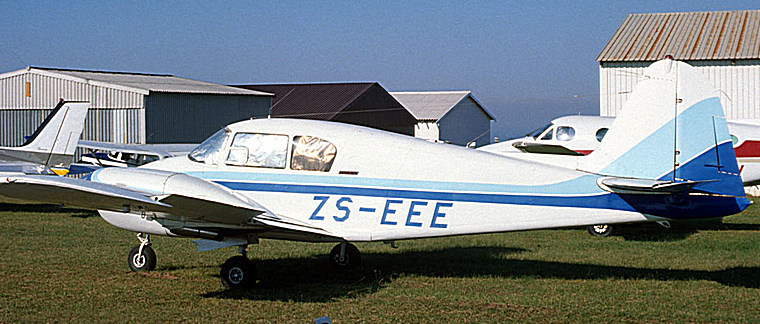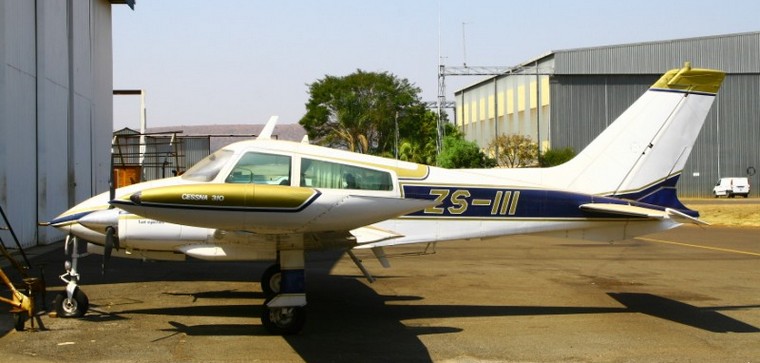 These two triple reg ladies lived side by side in T hangars at the airport although they didn't belong to the same owner. Because of their registrations, they were known as the terrible twins (which they weren't of course) ZS-EEE, the Piper PA23-150 Apache was always interesting to watch on take-off when there were four people on board - she was underpowered to say the least but always just managed to clear the trees at the end of Rwy 35. There was a third triple letter registration, also a Cessna 310 ZS-FFF but I can't find a photo of her at the moment. Unfortunately, my contact at the SAAF Museum who has access to Dave Becker's print collection is away on annual leave at the moment.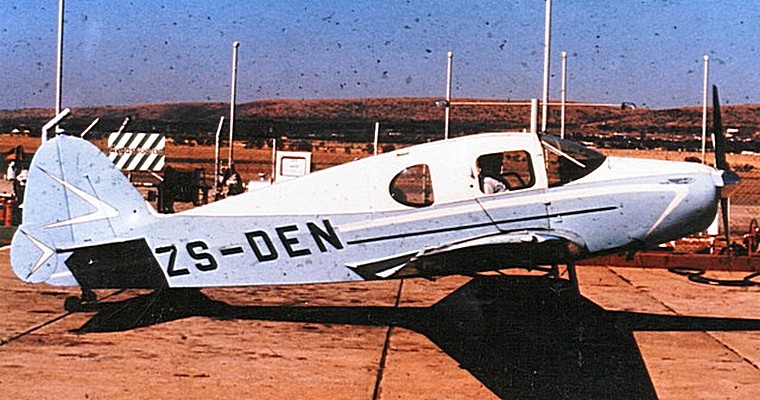 This Bellanca CruiseAir didn't visit the airfield until Eric de Chalain bought her in the late 70s. This aircraft had a very interesting history and it has subsequently come out that the aircraft was owned by Elon Musk's maternal grandfather Dr JN "Josh" Haldeman, who was a Canadian. When he emigrated to South Africa in October 1950, he brought this aircraft with him and he and his family toured Africa extensively in her. They even flew her to Norway in 1952. Their greatest adventure was to take the aircraft to Australia and back in 1954. The late Dave Becker and I spent many pleasant hours researching this aircraft. She isn't the prettiest little machine but there you are. Eric sold her to Rod Meyer and he stored her in his hangar in Vereeniging with his Hornet Moth and has subsequently taken her with him to the UK where, hopefully, she'll be rebuilt.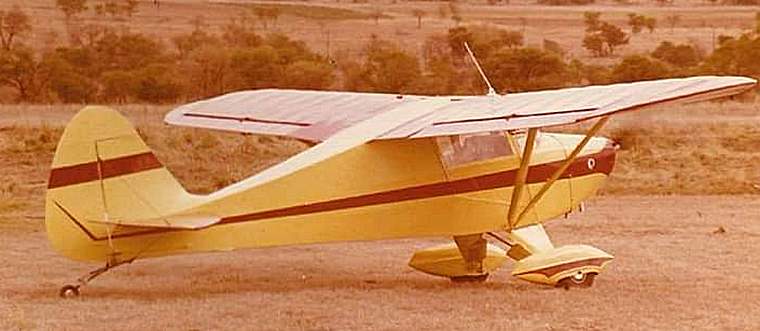 This little gem of a Piper Vagabond belonged to Dave van Rensburg and was flown every weekend. He loved his little aircraft. I learned a great lesson one Sunday about letting helicopters and light fixed wing aircraft operate close to each other. Dave was rolling down Rwy 35 when I allowed a Bell Jet Ranger to lift off from the grass triangle near the tower. As the chopper turned to head west, the Vagabond was level with it on the runway and the chopper was over the taxiway. The rotor wash caught under the left wing of the Vagabond and almost flipped it. Dave caught her in time, but I had to buy many beers that night to say sorry. This photo was taken at Ranch Motel on an EAA 322 fly away weekend.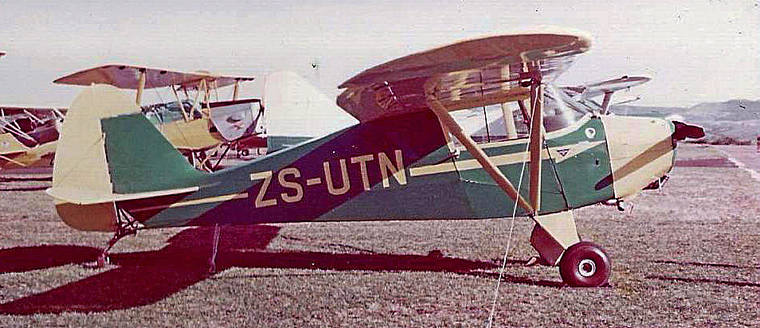 This aircraft belonged to Joe Higham and was a regular flyer at GC. On her way back from the EAA gathering in Margate in 1983, Joe ran low on fuel and did a precautionary landing on the Kensington Golf course. He left the aircraft there overnight and with his wife took fuel to the aircraft in the morning. He refuelled and took off but as he cleared the trees the wind flipped the aircraft into the trees and Joe burned to death in the subsequent fire. A tragic loss.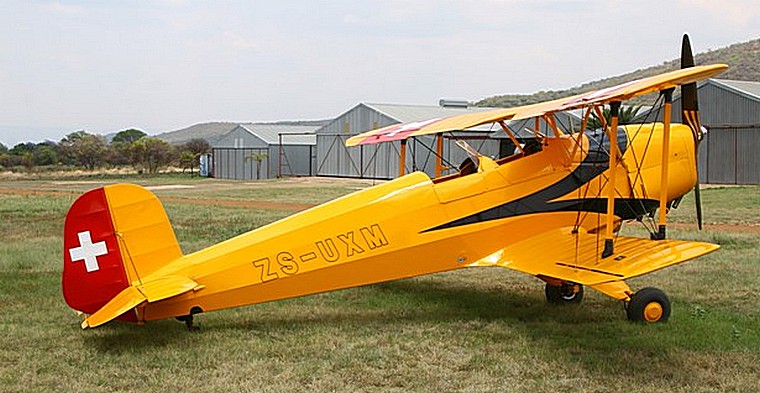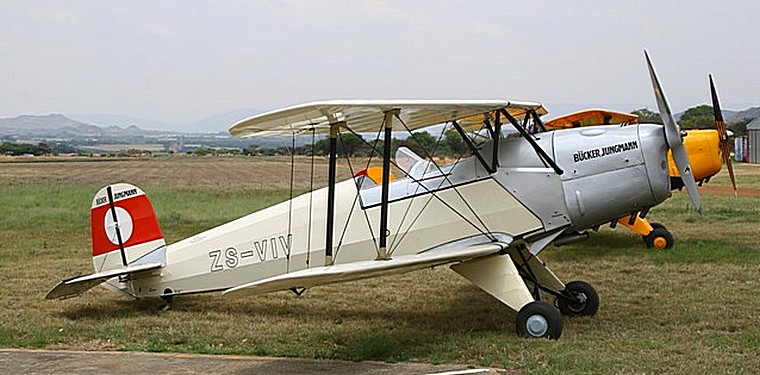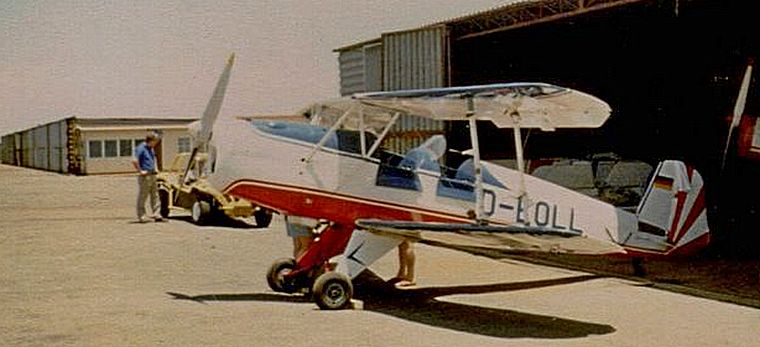 There was great excitement when a large container was delivered to Grand Central in 1982. It contained not one, but two, delightful CASA built Bucker Jungmann biplanes. These had been bought by Peter Hengst at an auction in Germany. They were in reasonable condition and did need some attention, but it was very interesting to see them. Unfortunately, I can only find one photo of ZS-VIV in her delivery colours as D-EOLL. Peter eventually moved these two aircraft to Brits where he had a bigger hanger. They eventually emerged from restoration in the colours as we see them in the photos.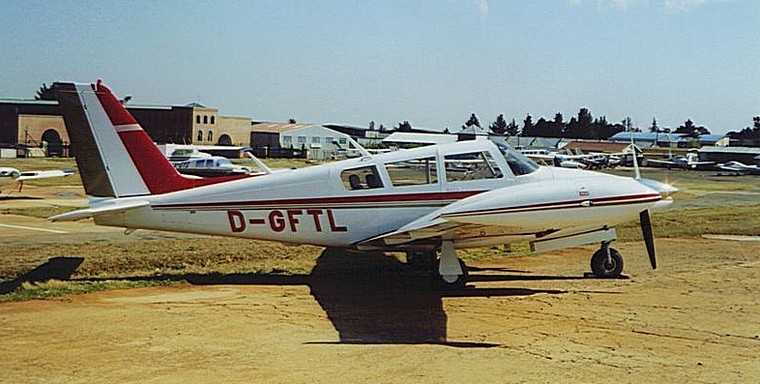 This Twin Comanche was Peter Hengst's other great love and he never kept her at GC, but at Brits and she was a regular visitor. Unfortunately, Peter succumbed to the dreaded cancer some years later and his aircraft were all sold in Germany in 2016.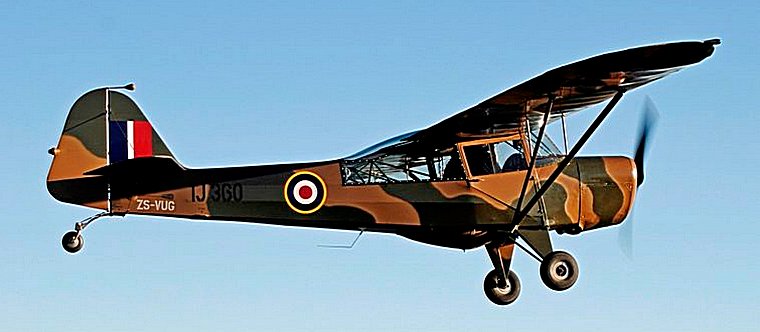 This Auster was a Taylorcraft built Auster 5 and had served with both the SAAF (as 5404) and the RAF (as RT605) before being sold off in 1964 as ZS-DWO. Dr Freddie Herbst bought her in the late 70s and kept her in his hangar with his Cessna 401 (ZS-IAV). This was Freddie's weekend aeroplane and he was determined to get to grips with this little tail dragger. As some folks will know, the Auster isn't the easiest to master on landing and did suffer from the "Auster Trot" i.e. bouncing on landing. I don't remember off hand who Freddie's instructor was, but I suspect it may have been Brian Stableford. Freddie really struggled with this aircraft and eventually sold her on. She went to Springs initially and then on to her new home in East London. She still lives at Wings Park in East London.
The Ninety-Nines

In this Women's Month, it seems only fitting to talk about this organisation of woman pilots. This is a worldwide group of female pilots that was founded by Amelia Earhart in the USA in 1929 and she was elected their first president in 1931. I cannot trace when the South African branch was established, but I suspect it was just post WWII. One of the members who was based at Grand Central was Ingrid Adolphs, who was one of my instructors. Lilith Billings (now Lilith Seals) was also a member. There were quite a few members around the country - I remember one other member being Jeanette van Ginkle. They would gather in the club house regularly for meetings. It was great to meet all these female pilots. I haven't heard of the organisation lately and don't know if the South African branch still exists.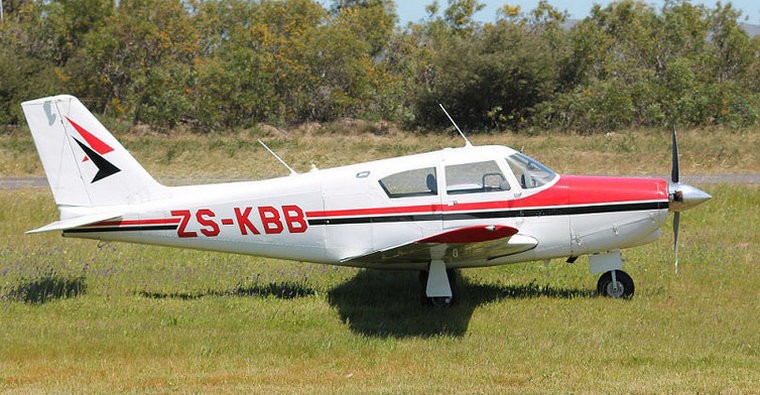 This beautiful Piper PA24 Single Comanche belonged to Koen Plantinga and was only based at GC for a short while. At the time, this was the only 250hp Comanche based there - there was Dave Charlton's 400hp as well. This aircraft had been initially imported in 1962 as ZS-CWF before being sold in Angola as CR-LET in the same year. She came back to SA as ZS-KBB in 1977. She was immaculate and retained her original Piper colour scheme as you can see from the photo.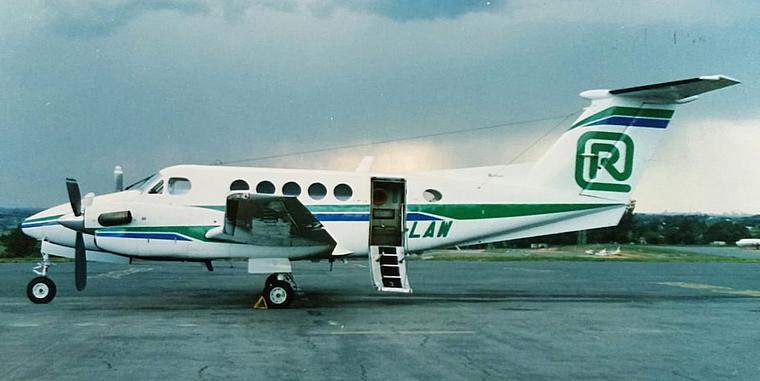 There was great excitement at GC when this King Air 200 arrived on lease to Rennies Air. This was the first King Air 200 to be based at GC and created quite a stir. Her pilot was Dave Whalley and he loved this aircraft. He continued flying her until he retired about a year ago. She has about 27000 hours on the airframe.
This was also the first ride I ever had in a King Air 200 and Dave let me handle her. What an experience.
Dave and I shared a birthday and we always planned to have a drink on our birthday but this never happened - either he was away on a trip or I wasn't available - damn that was a pity.
One of the part time instructors at Placo GC was Alain D Wolff, the comedian. One would have thought that given his profession, he'd be a laid-back kind of guy - he wasn't when he was instructing - thoroughly professional yet a very pleasant person to deal with.
We're heading for summer and thunderstorms again. If you're going flying please remember to take this into account. I'd rather hear of my friends landing safely than returning from a trip of the front pages of the newspapers. Keep your mask on and stay safe.
PLEASE GO TO
www.youtube.com/channel/UCCuRVZAGodT6sztTeXBGeMw
and subscribe to our YouTube channel