Compiled by Willie Bodenstein




Google Banner Ad



UGANDA OFFICIALS DISMISS REPORTS REGARDING ENTEBBE LOAN DEFAULT.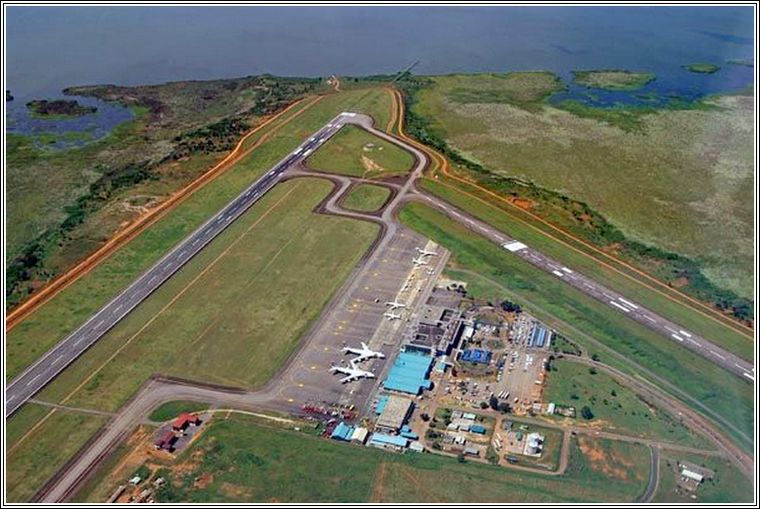 Ugandan officials are rejecting reports that China could take control of the country's only international airport because of a failure to honour a loan agreement. China's embassy in Uganda also dismissed the report. But analysts note the loan deal could become a problem if Uganda ever has trouble paying it back.

Vianney Luggya, the Uganda Civil Aviation Authority spokesperson in an interview stated that it is not true that Uganda is going to lose Entebbe International Airport in any way whatsoever. "This is not the first time that this allegation has come up. Uganda is not about to default in honouring the loan obligation. We are still within a grace period of seven years and during that period and we have been paying interest," said Luggya.
Local media reports had indicated that Uganda risked losing its only international airport to China over a $200 million loan to expand the facility. According to sources, China rejected Uganda's request to re-negotiate some clauses in the 2015 loan deal.
The loan agreement apparently gives China's Export-Import Bank oversight over monthly operating budgets for the airport. The bank is also authorized to inspect both the Aviation Authority and Ugandan government books of accounts.
Uganda currently owes China $1.6 billion in loans extended to the East African country for financing of major infrastructure development projects. In a 2018 report, Uganda's auditor general raised concerns that Uganda had agreed to several stringent conditions in the loans and these had not only increased the cost of borrowing, but also exposed Uganda's sovereignty to risk.

KENYA AIRWAYS AND SOUTH AFRICAN AIRWAYS SIGN STRATEGIC PARTNERSHIP FRAMEWORK




The Strategic Partnership Framework between Kenya Airways and South African Airways is a key milestone towards co-starting a Pan African Airline Group

Kenya's national carrier, Kenya Airways PLC (KQ), has signed a Strategic Partnership Framework with South African Airways (SAA), a key milestone towards co-starting a Pan African Airline Group by 2023. The partnership framework follows the Memorandum of Cooperation (MoC) that the two airlines signed two months ago to foster the exchange of knowledge, expertise, innovation, digital technologies and best practice between the two airlines.
The signing of the Strategic Partnership Framework by the two African airlines will see both airlines work together to increase passenger traffic, cargo opportunities and general trade by taking advantage of strengths in South Africa, Kenya and Africa. It is expected that the partnership will improve the financial viability of the two airlines. Customers will also benefit from more competitive price offering for both passenger and cargo segments.
The signing of the Strategic Partnership Framework was witnessed by President Uhuru Kenyatta and his South African host, President Cyril Ramaphosa on the second day of President Kenyatta's three-day State visit to South Africa. The Strategic Partnership Framework was signed by KQ Chairman Michael Joseph and SAA Chairman John Lamola in Johannesburg South Africa.
The partnership framework aligns well with the aspirations of the Africa Continental Free Trade Area Agreement (AfCFTA) of providing a single market for goods and services, facilitated by the movement of persons and goods to deepen the economic integration and prosperity of the African continent. It also includes demand recovery and other cost containment strategies which will aid the recovery of both carriers in an increasingly competitive African airline environment.
Speaking at the signing ceremony, KQ Chairman Michael Joseph said, "This cooperation aligns with Kenya Airways' core purpose of 'Contributing to the sustainable development of Africa' and is based on mutual benefits. It will increase connectivity through passenger traffic and cargo opportunities, while enhancing the implementation of the Africa Continental Free Trade Area Agreement (AfCFTA). The geo location of the two countries will make the Pan-African Airline Group attractive by creating the most formidable Airline Group that is expected to take advantage of strengths in South Africa, Kenya and Africa."
Both airlines remain committed to their financial turnaround strategy. One of the pillars to achieve this is coming together and combining assets to provide a more robust and ultimately competitive aviation ecosystem to pursue the commercial viability of both carriers.
The partnership will improve the financial viability of both airlines by creating the most formidable air transport connection in Africa by benefiting from at least two attractive hubs of Johannesburg and Nairobi. It will ignite the Kenya and South Africa tourism circuits, which account for significant portions of the respective country's GDP," said SAA Chairman John Lamola.
TWELVE-MONTH EU COVID CERTIFICATE TO PROTECT RECOVERY IN TRAVEL & TOURISM





The International Air Transport Association (IATA) called for caution in response to a European Commission Recommendation that the EU Digital COVID Certificate (DCC) should only remain valid for up to nine months after the second vaccination dose, unless a booster jab is administered.

"The EU DCC is a great success in driving a common continent-wide approach to managing the COVID-19 health crisis and in facilitating the freedom of people to travel again. It underpins a fragile recovery in the travel and tourism sector. And it is critical that any changes to it have a joined-up approach that recognizes the impact of divergent policies by individual member states and promotes further harmonization across Europe," said Rafael Schvartzman, IATA's Regional Vice President for Europe.
Booster Shots
The critical issue is vaccine validity and the requirement for booster shots. As the immunity afforded by vaccination wears off, booster jabs are being increasingly offered to extend and strengthen people's immune response. However, if booster shots are mandated to maintain the validity of the DCC, it is vital that states harmonize their approach to the length of time allowed between the point of full vaccination and administering the additional dose. The nine months proposed by the commission could be insufficient. It would be better to delay this requirement until all states are offering booster jabs to all citizens and for a twelve-month validity to give more time for people to access a booster dose, considering the differing national vaccination approaches being taken.
Google Block Ad
"The proposal to manage limitations on the validity of the DCC creates many potential problems. People who received the vaccine before March, including many health workers, will need to have accessed a booster by 11 January or may be unable to travel. Will EU states agree on a standardized time period? How will the requirement be harmonized with the many states that have developed COVID passes that are reciprocally recognized by the EU?
Moreover, the World Health Organization (WHO) has said booster shots should be prioritized for vulnerable groups that have not had a first dose, let alone a booster. Worldwide, the vaccine program still has a long way to go in many developing states and the focus should be on ensuring vaccine equity. Given that the majority of air travellers are not in the most vulnerable groups, allowing a twelve-month time period before a booster is needed would be a more practical approach for travellers and a fairer approach for vaccine equity," said Schvartzman.
Vaccine Recognition
A further element of concern is the commission's recommendation that travellers vaccinated with a non-EU approved vaccine should present a negative pre-departure PCR test. This will discourage travel from many parts of the world where infection rates are low, but the population have been vaccinated by WHO-approved vaccines which have yet to gain regulatory approval in the EU.
"Governments should prioritize policies that are simple, predictable and practical in order to ensure passengers regain confidence to travel and airlines confidence to reopen routes. The European Centre for Disease Control is explicit in its latest risk report that travel restrictions are unlikely to have any major impact on the timing or intensity of local epidemics."
INNOVATION AND COOPERATION KEY TO AVIATION'S SUSTAINABLE AND RESILIENT FUTURE - ICAO COUNCIL PRESIDENT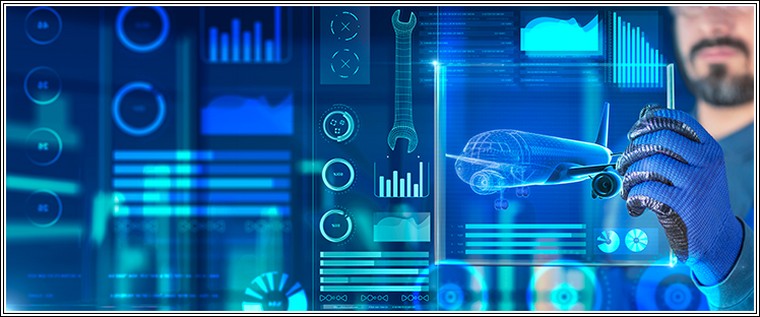 Pointing to the exemplary success of ICAO's High Level Conference on COVID-19 (HLCC), ICAO Council President Salvatore Sciacchitano encouraged European aviation leaders to continue pursuing innovation and cooperation as a means to address the interlinked challenges of climate change and pandemic recovery.

He presented his appeal in Brussels, at the ECAC-Eurocontrol Event on Artificial Intelligence on 24 November and the following day at the 56th Session of the Eurocontrol Provisional Council.
"We have seen excellent levels of cooperation from all stakeholders, which is greatly encouraging," Mr. Sciacchitano remarked. "The post-pandemic scenario requires all of us to think differently from the past. It also reinforces our longstanding appreciation in global aviation that solidarity and regional cooperation are essential to our common success."
The HLCC Ministerial Declaration paves the way for aviation recovery and resilience. While it is not a legally binding document, it demonstrates the solidarity and determination and conveys a strong political "message" to international communities and world economies.
One salient aspect of the consensus around the recovery of the global aviation sector is the focus on innovation. In order to support this, ICAO is aligning the organization's efforts and reforms with the needs of states and industry in mind, re-assessing how it interfaces with innovation and innovators.
It is a response to the fact that the aviation sector is at the dawn of a new era of innovation in aircraft design and operation, touching on aviation safety, security, efficiency and sustainability in very profound and inter-related ways while demanding a holistic approach to integration.
The Council President pointed to the example of autonomous aircraft, which are envisioned performing rapid and spontaneous trajectories in a congested environment and requiring the adoption of Artificial Intelligence (AI) as the fundamental backbone for key future airspace management capabilities.
Mr. Sciacchitano highlighted the success of Europe's model elaboration and adoption of regional cooperation mechanisms, which have enabled it to address major challenges and opportunities in air transportation at both the technical and political level, in all areas of aviation safety, security, sustainability and in response to emerging crises.
Google Banner Ad
Looking beyond the achievement of aviation's complex path to recovery, the President noted the importance of prioritizing the evolution of approaches to aviation safety, to deliver "structural and system-wide capability to manage risk in an intensely collaborative and resource-shared environment."
Environmental sustainability was a further major theme of the President's advocacy in Brussels, notably within the context of ICAO's preparatory work on a Long Term Aspirational Goal. This work will culminate in a High-Level Meeting to be convened from 20-22 July 2022, with the outcomes to be first considered by the ICAO Council and then subsequently submitted to the 41st ICAO Assembly.
CEBU PACIFIC RECEIVES FIRST A330NEO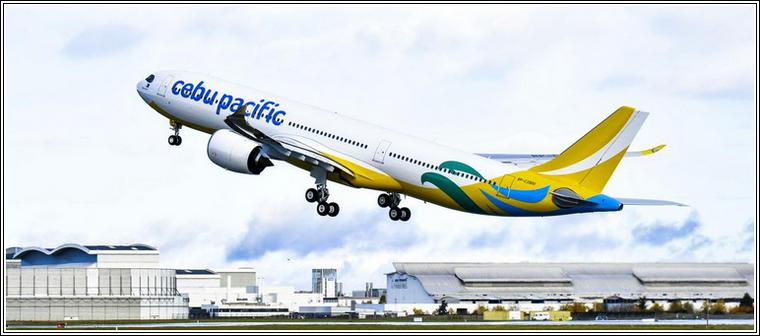 Cebu Pacific has taken delivery of its first A330neo as it begins its widebody fleet modernisation programme. The aircraft is configured with 459 seats in single-class layout and will be operated by the airline on trunk routes within the Philippines and the rest of Asia, as well as on longer range services to Australia and the Middle East. The A330neo offers versatility for a wide range of routes from shorter regional services to medium and long haul operations.

In total, Cebu Pacific has ordered 16 A330neo and also has 16 A320neo and 22 A321neo outstanding to be delivered. The low-cost carrier currently operates 50 Airbus aircraft, comprising 43 A320 Family and 7 A330ceo.
The aircraft is powered by Rolls-Royce's latest-generation Trent 7000 engines and features a new composite wing with increased span for enhanced aerodynamics.
The A330neo brings a step change in efficiency, consuming 25% less fuel than previous generation aircraft and a similar reduction in CO2 emissions. The outstanding efficiency of the A330neo also ensures compliance with current and future sustainability requirements in terms of noise and emissions
With an order book of more than 1,800 aircraft at the end of October 2021, the A330 remains the most popular widebody family aircraft of all time.
ROLLS-ROYCE DELIVERS 1000TH TRENT XWB-84 ENGINE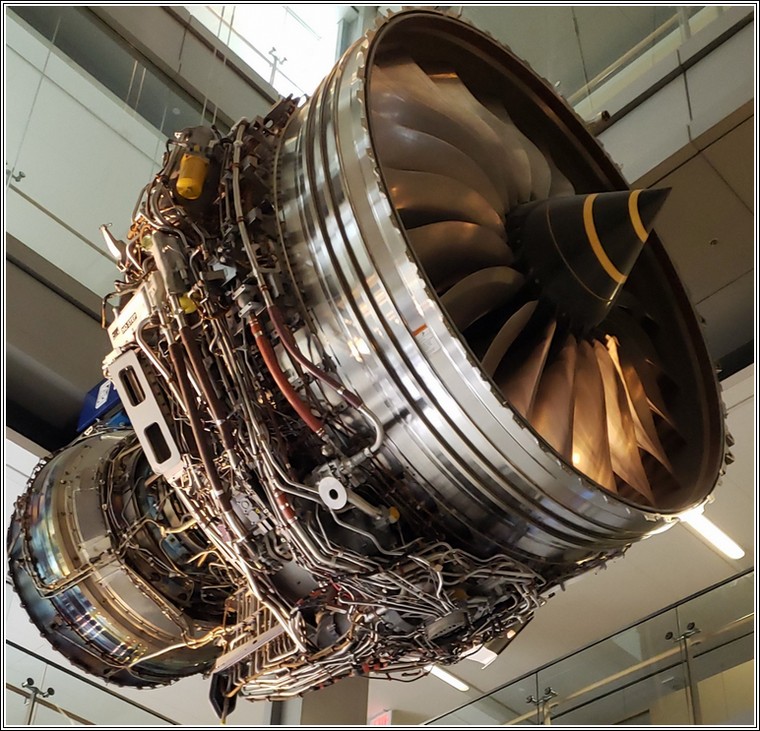 Rolls-Royce has announced that it has delivered its 1000th Trent XWB-84, achieving another key milestone for the engine programme. The engine, which will power an Airbus A350-900, was built at the company's state-of-the-art Production Test Facility in Derby, England.

The Trent XWB-84, the world's most efficient aero engine in service, is the latest in the Trent family to reach this milestone and has done so faster than any of its predecessors.
Following its entry into service in 2015, the Trent XWB-84 quickly became the fastest selling large engine of all time. It has now achieved more than eight million engine flying hours in service with more than 30 operators, demonstrating its versatility and capability by flying a range of different routes, from short-range segments to ultra-long-range flights of more than 18 hours.
Enabling our airline customers to build more efficient fleets, the Trent XWB-84 has a 15 per cent fuel consumption advantage over the first Trent engine, goes further on less fuel and offers leading performance and noise levels. It is also ready to operate on Sustainable Aviation Fuels as they become more available to airlines in the future. In addition, the Trent XWB-84 has contributed to avoiding more than 10 million tonnes of CO2 since it launched in 2015 - that's the same amount of CO2 it takes to provide electricity to nearly two million homes each year.
As well as offering improved efficiency, the Trent XWB-84 delivers a step change in maturity and reliability for the industry, consistently achieving better than 99.9% dispatch reliability.
Chris Cholerton, President Rolls-Royce Civil Aerospace, said: "Reaching this milestone is another great achievement for the Trent XWB-84, which is the most efficient aero engine in service. It is important to our customers to build ever more efficient fleets and new-generation engines, like the Trent XWB-84, allow them to achieve this. We would like to thank everyone, including our customers, employees, partners and suppliers who have helped create the engine programme's success."
Sebastian Resch, Director of Operations Civil Aerospace, Rolls-Royce, said: "We take great pride in our state-of-the-art assembly line in Derby - where our highly-skilled colleagues have accumulated more than 7,500 years of assembly experience. To assemble 1000 Trent XWB-84s has required more than 25 million parts brought together and more than 6,000 assembly steps per engine. This achievement is the result of the skills and dedication of our operations teams, with the strong support of our partners in the programme: GKN Aerospace, ITP Aero, Kawasaki Heavy Industries and Mitsubishi Heavy Industries, as well as our external supply chain."
QUEEN ALIA INTERNATIONAL AIRPORT WELCOMED 3,619,894 PASSENGERS DURING THE FIRST TEN MONTHS OF 2021.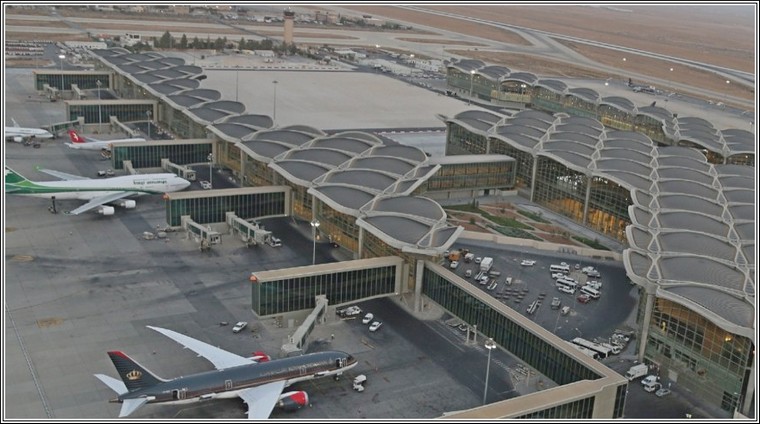 It registered a 100.1% increase and 52.6% decline against 2020 and 2019 figures, respectively. Meanwhile, QAIA received 36,683 aircraft movements (ACM), 79.1% more and 45.9% less than the figures recorded during the same periods in 2020 and 2019, respectively. As for year-to-date cargo figures, QAIA handled 48,051 tons, marking a 17.6% rise and 43.8% drop compared with 2020 and 2019 figures, respectively.

During the month of October 2021, 541,629 PAX passed through QAIA - demonstrating a 25.1% fall against 2019 figures. Additionally, QAIA witnessed 5,146 ACM, indicating a 21.4% drop compared to 2019 figures. QAIA also handled 6,192 tons of cargo, recording a 33.7% decrease as opposed to 2019 figures.
"Given the moderate recovery of global air transport, it will take a few more years to achieve 2019 pre-COVID traffic levels. Nevertheless, our employees and operations at Queen Alia International Airport are fully prepared and capable of receiving greater passenger numbers, as we anticipate progress in the industry's recovery," commented Airport International Group CEO, Nicolas Claude.
GARUDA INDONESIA AND SINGAPORE AIRLINES DEEPEN PARTNERSHIP AS INTERNATIONAL BORDERS REOPEN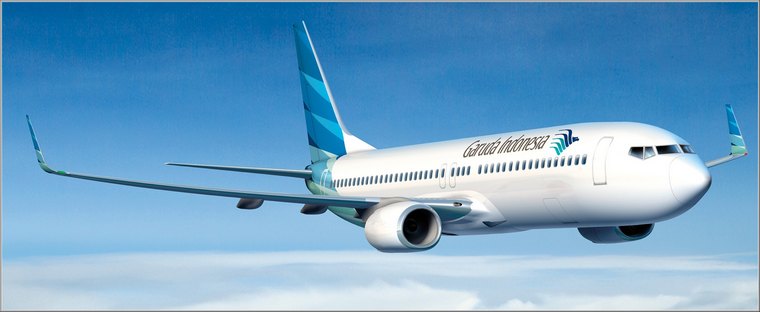 Garuda Indonesia and Singapore Airlines (SIA) have signed a Memorandum of Understanding (MoU) that builds on their long-standing warm ties and allows the carriers to explore a wide-ranging commercial partnership that provides their customers with additional options and an enhanced travel experience.

The agreement was inked by Garuda Indonesia President and Chief Executive Officer Irfan Setiaputra and SIA Chief Executive Officer Goh Choon Phong on 26 November 2021 and coincides with the upcoming launch of a quarantine-free Vaccinated Travel Lane (VTL) between Indonesia and Singapore on 29 November 2021.
The scope of the collaboration includes the potential alignment of frequent flyer programmes, joint marketing activities and initiatives to promote inbound tourism into Indonesia, subject to regulatory approval. Both partners are also committed to finding new growth opportunities in the air freight segment, as well as cooperation in maintenance, repair and overhaul activities.
Garuda Indonesia and SIA reactivated their air connectivity partnership arrangement between Singapore and Bali, Jakarta and Surabaya on 1 October 2021. Garuda Indonesia commenced flights network connectivity on SIA's services to London on the same day and will codeshare on SIA's flights to Mumbai from 1 January 2022, subject to regulatory approval.
Google Block Ad
Additional airline connectivity partnerships to points in both airlines' networks will be explored to support increased air connectivity to Indonesia and Singapore, as well as the wider Southeast Asia region.
Mr Goh Choon Phong, Chief Executive Officer, Singapore Airlines, said: "Singapore Airlines and Garuda Indonesia have a strong and long-standing relationship, reflecting the warm and robust bilateral ties between Singapore and Indonesia, as well as the close connections between the people of the two countries. This agreement allows us to leverage on the strengths of both partners to provide our customers with a greater array of choices, as well as an enhanced and more seamless travel journey. It would also enable us to work closely together to support initiatives that facilitate and grow tourism and economic activity as borders reopen."
Mr Irfan Setiaputra, President and CEO of Garuda Indonesia, said: "I hope that the commercial cooperation between the two airlines will create a more comfortable and safer travel experience for passengers amid the increasing air traffic between countries. Both airlines carry the same mission in this cooperation, which is to support the strengthening of bilateral cooperation between Indonesia and Singapore. We are committed to supporting the acceleration of economic and tourism recovery by participating in ensuring the readiness of air transport infrastructure, particularly in anticipation of the Vaccinated Travel Lane (VTL) program between Indonesia and Singapore," said Mr Irfan.
"This cooperation is a great opportunity to our business momentum, as Garuda Indonesia has become the first Indonesian airline that leverages vaccination-based travel programmes to and from Indonesia by collaborating with Singapore Airlines. All these improvements to a comfortable and safe travel experience have been implemented in addition to the strict health protocols already in place," Mr Irfan said.
ITA AIRWAYS FIRMS UP ORDER FOR 28 AIRBUS AIRCRAFT





ITA Airways, Italy's new national carrier, has firmed up an order with Airbus for 28 aircraft, including seven A220s, 11 A320neos and 10 A330neos, the latest version of the most popular A330 widebody airliner. The order confirms the Memorandum of Understanding announced on 30th September 2021. In addition, the airline will pursue its plans to lease A350s to complement its fleet modernisation.

"The strategic partnership with Airbus takes an important step forward with the finalisation of the order we announced last September. In addition to this agreement, possibilities for further collaboration have emerged, in particular regarding technological developments in the aviation sector and digitalisation, where Airbus is the market leader. All this is part of the actions to achieve our environmental sustainability objectives, " said Alfredo Altavilla, Executive President of ITA Airways.
"We are very proud to partner with ITA Airways in building its long-term future with the most efficient, latest technology Airbus aircraft. This agreement supports ITA Airways business objectives to develop its network in Europe and internationally in the most sustainable way," said Christian Scherer, Airbus Chief Commercial Officer and Head of Airbus International.
These new Airbus aircraft will expand the initial ITA Airways fleet with a new generation aircraft with better environmental performance, equipped with latest technologies and state-of-the-art cabins to guarantee maximum operational efficiencies for the airline and the best comfort to travellers.
The A220 is the only aircraft purpose-built for the 100-150 seat market and brings together state-of-the-art aerodynamics, advanced materials and Pratt & Whitney's latest-generation geared turbofan engines. With a range of up to 3,450 nm (6,390 km), the A220 gives airlines added operational flexibility. The A220 delivers up to 25% lower fuel burn and CO2 emissions per seat compared to previous generation aircraft and 50% lower NOx emissions than industry standards. In addition, the aircraft noise footprint is reduced by 50% compared to previous generation aircraft - making the A220 a good neighbour around airports.
The A320neo Family is the most successful aircraft family ever and displays 99,7% operational reliability rate. The A320neo provides operators with 20% reduction in fuel consumption and CO2 emissions - The A320neo Family incorporates the latest technologies including new generation engines and Sharklet wing tip devices. The Airbus' A320neo Family offers unmatched comfort in all classes and Airbus' 18-inch wide seats in economy as standard.
The Airbus A330neo is a true new-generation aircraft, building on features popular for the A330 Family and developed for the latest technology A350. Equipped with a compelling Airspace cabin, the A330neo offers a unique passenger experience with the latest-generation in-flight entertainment systems and connectivity. Powered by the latest Rolls-Royce Trent 7000 engines and featuring a new wing with increased span and A350-inspired winglets, the A330neo also provides an unprecedented level of efficiency - with 25% lower fuel-burn per seat than previous-generation competitors. Thanks to its tailored mid-sized capacity and its excellent range versatility, the A330neo is considered the ideal aircraft to support operators in their post-COVID-19 recovery.
CHINA AIRLINES BECOMES NEW OPERATOR OF A321NEO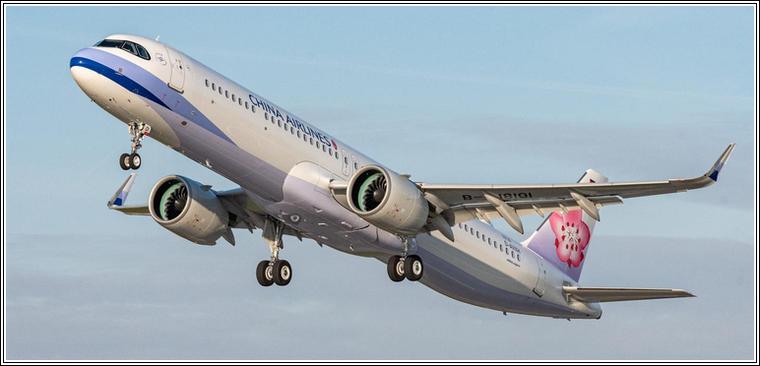 China Airlines (CAL) has become the latest operator of the A321neo, following the delivery of its first aircraft of the type, on lease from Air Lease Corporation (ALC) (NYSE: AL).

The aircraft operated with a blend of sustainable aviation fuel (SAF). SAF provides a reduction of up to 80% in carbon emissions over its lifecycle, compared to traditional jet fuel.
The aircraft is powered by Pratt & Whitney PW1100G engines and seats 180 passengers in a two-class layout. The A321neo incorporates the Airbus Cabin Flex, which enables optimal use of space by relocating various fixtures and fittings, providing the highest levels of passenger comfort.
CAL's A321neo will be able to fly on routes of up to seven hours from Taipei.
CAL's A321neos also come with a Cargo Loading System that enables container cargo operations, further reinforcing the airline and Taipei's position as a global air freight hub.
In total, CAL will acquire 25 A321neo aircraft, comprising 11 directly ordered from Airbus and 14 under lease agreements. The A321neo will form the core of CAL's single-aisle fleet and offers cockpit commonality with CAL's existing A330 and A350 aircraft.
The A321neo is a member of the A320neo Family, which offers the widest single-aisle cabin in the sky and incorporates the latest technologies, including new-generation engines and Sharklets, delivering a 20 per cent reduction in fuel consumption per seat.
At the end of October 2021, the A320neo Family had won more than 7,500 firm orders from over 120 customers worldwide.
Google Banner Ad
PLEASE GO TO
www.youtube.com/channel/UCCuRVZAGodT6sztTeXBGeMw
and subscribe to our YouTube channel