Google Banner Ad



SAA HAS SIGNED A CO-OPERATION AGREEMENT WITH LOCAL CARRIER CEMAIR




SAA has signed a co-operation agreement with local and regional carrier CemAir that extends the route network reach of both operators and offers customers using both airlines on a multi-destination voyage a seamless check-in experience.

SAA's Interim Chief Executive Officer Thomas Kgokolo says, "Airlines the world over constantly strive for efficiency and the benefit for the customer is that this agreement is convenient and lowers the cost of booking one ticket instead of two separate tickets. Fares will be issued on one itinerary and ticket, guaranteeing connectivity to more than one destination. It also allows passengers to through check-in their baggage between connecting flights of the two carriers without going through an entire check-in process again."
Over the past few years, we have watched CemAir grow into a respected aviation brand with a loyal and growing customer base. This interline arrangement enables flight scheduling connection and flexibility for time-sensitive passengers. It also adds more destinations to the route network of both airlines. These additional routes are routes not currently serviced by SAA and includes Luanda, Durban, Hoedspruit, George, Kimberly, Bloemfontein, Plettenberg Bay, Margate, Sishen and Gqeberha. We are thrilled to be partnering with CemAir", says Kgokolo.
Miles van der Molen, Chief Executive Officer of CemAir said, "We are excited to partner with South African Airways, one of the oldest airlines on the continent and a brand known by perhaps every South African. Our interline partnership will provide our customers with savings and convenience as passengers can now seamlessly connect between the two growing networks. As we continue our expansion during the Covid period, we realise now more than ever that partnerships are key to our success and working with SAA could not have come at a better time. We hope this is just the first step in a commercial partnership that will last many years."
This interline agreement informs SAA's continuing strategy to grow the carrier, responsibly, profitably, and sustainably after resuming operations at the end of September.
ICAO AND UNWTO ISSUE JOINT STATEMENT FOR AVIATION DAY, CALL FOR ACCELERATED EFFORTS TO RECONNECT THE WORLD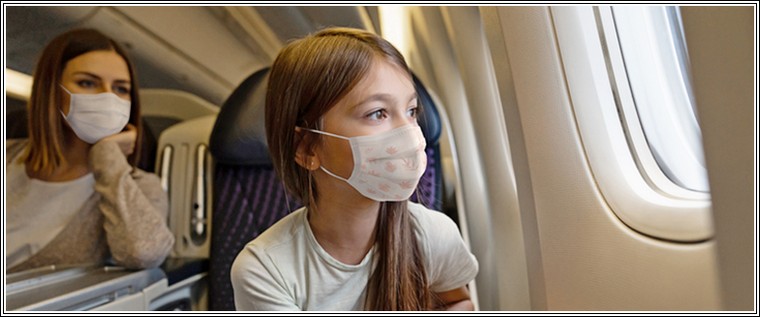 For the first time since International Civil Aviation Day was established, in 1994, ICAO is commemorating 7 December this year with a special joint statement with the UN World Tourism Organization (UNWTO) calling for accelerated global efforts to reconnect the world.

With global connectivity recovery on course, both UN bodies called for intensified efforts towards vaccine equity and stressed that restrictions on travel due to new variants of COVID-19 must only be used "as a very last resort," noting they're "discriminatory, ineffective and against the guidance of the World Health Organization."
They also underscored that the pandemic has "pressed pause on trillions of dollars' worth of economic activity, affecting millions of livelihoods globally," and that with better mitigation strategies and greater international coordination in place, the air travel and tourism sectors "can be drivers for economic recovery, both in the developed and the developing worlds."
"As UN Secretary General Guterres highlighted in his own Aviation Day message, countries have recently pledged to enhance cooperation and risk management on COVID-19 border restrictions and this commitment was strongly reaffirmed in the declaration they issued at ICAO's High-level Conference on COVID-19 this October," remarked ICAO Council President Salvatore Sciacchitano.
"Whether toward current priorities on how to address variant risks on the basis of the best science and recommendations, or to build the travel and tourism sectors back better to minimize emissions and become more resilient to future pandemic threats, the solidarity of our UNWTO colleagues at this very important moment in global air transport and tourism recovery is greatly appreciated," noted ICAO Secretary General Juan Carlos Salazar.
As part of their pledge to build back better post-pandemic, the statement further highlights the two agencies' shared commitment to taking "every opportunity to facilitate and accelerate the pace of innovation… advance progress towards the use of renewable energy, sustainable fuels, and other emissions reduction and elimination solutions, while continuously encouraging countries and the industry itself to meet or surpass the Net-Zero 2050 commitments we need to achieve the Global Goals."
Google Block Ad



UNITED TO BECOME FIRST IN AVIATION HISTORY TO FLY AIRCRAFT FULL OF PASSENGERS USING 100% SUSTAINABLE FUEL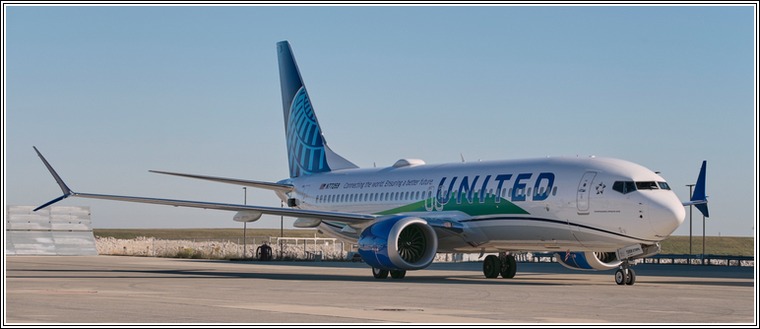 United recently operated an unprecedented flight that will serve as a turning point in the industry's effort to combat climate change: for the first time in aviation history, a commercial carrier will fly an aircraft full of passengers using 100% sustainable aviation fuel (SAF). United also announced the second round of corporate participants in the airline's Eco-Skies AllianceSM program to collectively contribute towards the purchase of SAF.

United is the world leader in the usage and support for the development of SAF, an alternative fuel made with non-petroleum feedstocks, already having agreements to purchase nearly twice as much SAF as the known agreements of all other global airlines combined. SAF has the potential to deliver the performance of petroleum-based jet fuel but with a fraction of its carbon footprint and according to the U.S. Department of Energy, the country's vast feedstock resources are enough to meet the projected fuel demand of the entire U.S. aviation industry.
The demonstration flight - which departed recently with more than 100 passengers from Chicago's O'Hare International Airport and landed at Washington, D.C.'s Reagan National Airport on a new United 737 MAX 8. It used 500 gallons of SAF in one engine and the same amount of conventional jet fuel in the other engine to further prove there are no operational differences between the two and to set the stage for more scalable uses of SAF by all airlines in the future. Currently, airlines are only permitted to use a maximum of 50% SAF on board. The SAF used on the flight is drop-in ready and compatible with existing aircraft fleets.
"Boeing is proud to support United on this historic event as we work together to make aviation more sustainable," said Ihssane Mounir, Senior Vice President of Sales and Marketing for The Boeing Company. "As an industry, we are committed to addressing climate change and sustainable aviation fuels are the most measurable solution to reduce aviation carbon emissions in the coming decades. No one entity can decarbonize aviation alone and it will require partnerships like this to ensure aviation is safe and sustainable for future generations."
"We are honoured to be part of this landmark event," said Gaël Méheust, president & CEO of CFM International. "Drop-in SAF is something our industry can adopt now to begin making inroads on our commitment to be net zero carbon emissions by 2050. Along with our parent companies, GE Aviation and Safran Aircraft Engines, we applaud United for taking this bold initiative and look forward to even greater cooperation in the future."
"We're excited to partner with this group of innovative companies that are leading the way in sustainable aviation," said Dave Kettner, president and general counsel of Virent. "Virent's proprietary technology demonstrates that SAF can be 100% renewable and 100% compatible with our current aviation fleet and infrastructure. We are proud to be playing a role in this advancement toward sustainable aviation fuels."
"When we fly, we connect and our demand for the connections aviation makes possible are only going to grow," said Gene Gebolys, CEO of World Energy. "But we need to develop affordable, high energy density, low-carbon liquid fuels at a scale everywhere to allow those connections to be made sustainably. The pioneering work is the hardest work and United has been with us from the very start. The flight path ahead will require tremendous teamwork. We are fortunate to have partners like United to do that work and are thrilled to be a part of this important milestone."
United's Eco-Skies Alliance program was launched in April 2021 and has now collectively contributed toward the purchase of more than 7 million gallons of SAF this year alone. With its nearly 80% greenhouse gas (GHG) emissions reductions on a lifecycle basis compared to conventional jet fuel, this is enough SAF to eliminate approximately 66,000 metric tons of GHG emissions, or enough to fly passengers more than 460 million miles. Including in the newly announced participants, the program has nearly 30 participants including companies like DHL Global Forwarding, HP Inc. and Nike.

QATAR AIRWAYS RECOGNISED WITH NEW 'WORLD CLASS' RATING AND NAMED '2022 FIVE STAR GLOBAL AIRLINE' AT THE APEX/IFSA AWARDS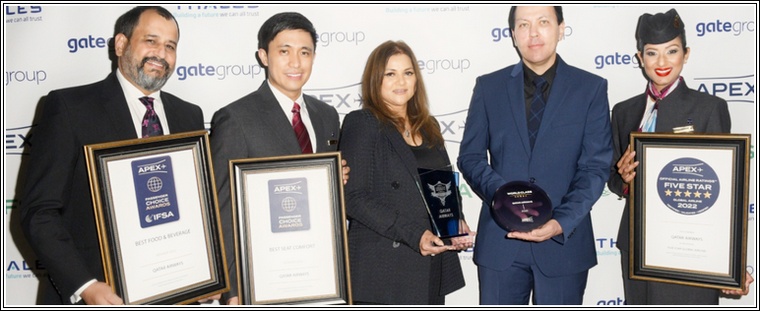 Qatar Airways has earned the title of 'World Class' airline and '2022 Five Star Global Airline' at the APEX/IFSA Awards, in addition to securing two additional awards including APEX Passenger Choice Awards® for Best Food & Beverage and Best Seat Comfort. Throughout the pandemic, the airline has been recognised for its continued emphasis on innovation and an unparalleled commitment to creating the most premium passenger experience in the industry.

The 'World Class' rating - created in collaboration with aviation guest experience consultancy Yates and Partners to recognize excellence across a range of different metrics - was announced as a new "North Star" for airlines at the 2021 APEX/IFSA EXPO. These metrics focus on the issues that twenty-first century travellers are most concerned about, from Safety, Wellbeing and Sustainability to Superior Service, Brand Integrity, Space and Comfort, Customer Recognition and Relevance of Cuisine.
To receive a 'World Class' rating, airlines must undergo extensive audits by industry professionals who rate every aspect of the guest experience over many flights, in every class. Qatar Airways was recognized for its "ultimate quality and detail management, generous space and seat concepts and guest experience innovation," as well as "outstanding service, impeccable dish presentations and distinctive design."
As part of the APEX Official Airline Ratings™ - the first airline rating program based solely on certified passenger feedback - APEX certified nearly one million flights that were rated by passengers across nearly 600 airlines from around the world using a five-star scale. These passengers were also given the opportunity to provide anonymous ratings in multiple subcategories - including Seat Comfort and Food & Beverage - to identify the APEX Passenger Choice Award® winners.
Qatar Airways Group Chief Executive, His Excellency Mr. Akbar Al Baker, said: "Given our relentless commitment to delivering five-star excellence for all passengers, we are honoured to be named among the first 'World Class' airlines, as well as a '2022 Five Star Global Airline' in the APEX Official Airline Ratings™. We are grateful that the industry and our passengers are recognising this commitment as they fly to our more than 140 destinations around the world."
APEX partnered with TripIt® from Concur® to gather anonymous passenger feedback based on neutral, third-party passenger feedback and insights to honour the most innovative approaches to business in passenger experience, with a focus on the organizations that go above and beyond to provide an incredible passenger experience. Qatar Airways has proven its resilience and flexibility to exceed its passengers' expectations as they return to the skies to see friends and family, take leisure trips and start traveling on business once again.
The national carrier of the State of Qatar continues to rebuild its network, which currently stands at over 140 destinations. With more frequencies being added to key hubs, Qatar Airways offers unrivalled connectivity to passengers, making it easy for them to change their travel dates or destination as required.
A multiple award-winning airline, Qatar Airways was named 'World's Best Airline' in the latest World Airline Awards, managed by the international air transport rating organisation Skytrax. The airline's hub, HIA, was recently recognised as the 'Best Airport in the World 2021', ranking at number one in the Skytrax World Airport Awards 2021.
In addition to this, Qatar Airways has become the first global airline in the world to achieve the prestigious 5-Star COVID-19 Airline Safety Rating by Skytrax. This follows the success of Hamad International Airport (HIA) as the first airport in the Middle East and Asia to be awarded a Skytrax 5-Star COVID-19 Airport Safety Rating. These awards provide assurance to passengers across the world that the airline's health and safety standards are subject to the highest possible standards of professional, independent scrutiny and assessment.
Google Banner Ad
CHINA AIRLINES ACCEPTS DELIVERY OF A321NEO WITH ADVANCED HIGH-COMFORT CABIN AND CONTACTLESS PROTECTION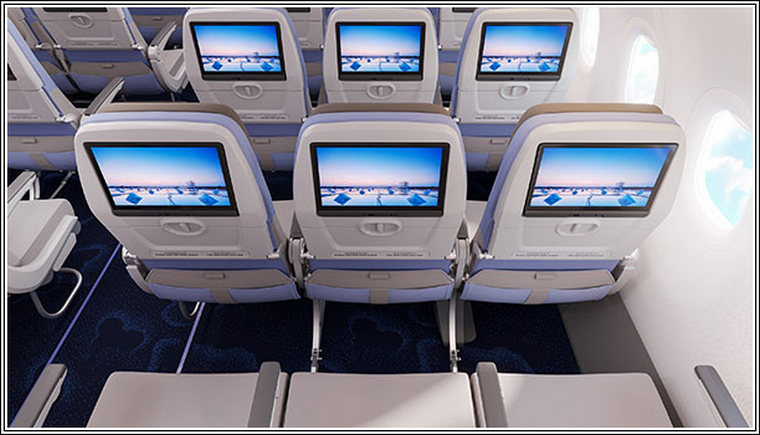 China Airlines received the delivery of its first A321neo passenger aircraft on November 29, Hamburg time. The new fleet emphasizes contactless service and enhanced epidemic prevention measures. Upgrades include Premium Business Class with fully-flat seats, the latest in-flight entertainment system as well as the largest displays, the high-speed Wi-Fi connection and free text messaging. The A321neo with its spacious, comfortable cabin interior, high-efficiency cargo hold system with increased capacity as well as improved energy and fuel efficiency will become China Airlines' mainstay on regional routes.

The China Airlines A321neo passenger aircraft is configured with 180 seats including 12 in Premium Business Class and 168 in Economy Class. The cabin configuration itself has been fine-tuned to meet passenger requirements and support contactless service for epidemic prevention in the post-COVID-19 era. Fully-flat Premium Business Class seats developed for widebody passenger aircraft have also been introduced on a narrow body passenger aircraft for the first time. Each seat is now wider and equipped with adjustable extra-height partitions for privacy and reduced contact with neighbouring seats.
In a first for the domestic airline industry, smart link support has been introduced by China Airlines. All passengers can now connect to the in-flight entertainment system via their personal mobile phone and Bluetooth headphones. Thoughtful touches in the lavatory include contactless, sensor-activated taps to reduce the risk of cross-infection. The added HEPA high-efficiency air filtration system also replaces the air inside the cabin every 2 to 3 minutes to ensure a clean and safe trip.
High-speed in-flight Wi-Fi and Mobile App with Free Text Messaging
The China Airlines A321neo is equipped with the industry's latest in-flight entertainment system that provides every passenger with personalized multimedia content in their seats. The 15.6" and 13.3" 4K high-resolution, extra-large displays in Premium Business and Economy Class include picture-in-picture multi-processing functionality while allowing passengers to access the flight map, catering and other services at the same time.
High-speed in-flight Wi-Fi service is also provided onboard the aircraft. Free text messaging is available for 7 apps including Line, WeChat, Facebook Messenger, Apple iMessage, WhatsApp, Viber and Line2 for staying connected. Other internet access options that passengers can pay for via credit card or redeem in full with their membership miles include streaming multimedia, browsing the web and catching up on their favourite shows via their personal mobile devices while in-flight. Non-Dynasty members can also join the "Dynasty Flyer Program" through the dedicated sign-up page aboard the aircraft. New applicants will receive 1,000 miles while the promotion lasts.
Cargo Hold Capacity Increased by 10 ~ 20% with Faster and Safer Loading
China Airlines Air Cargo is ranked No.5 in the world and the new fleet will introduce further refinements to its cargo services. The Cargo Loading System specified for the belly hold of the A321neo uses pallet containers for more efficient cargo handling, shorter transit stops, as well as protect cargo and passenger luggage. The system means large cargo can also be carried and handled easily. The belly hold can be configured for bulk cargo as well for greater flexibility depending on local airport requirements. The new A321neo aircraft is expected to provide 10 to 20% more cargo capacity and provide a valuable boost to China Airlines' current emphasis on cargo operations.
Sustainable Aviation Fuel to Protect the Environment
The A321neo's fuel efficiency is 15 to 20% better than that of the previous generation of narrow body aircraft. Noise footprint and NOx emissions have also been reduced by up to 75% and 50% respectively. China Airlines even arranged for the new A321neo aircraft to use Sustainable Aviation Fuels on the ferry flight back to Taiwan to reduce carbon emissions by another 8%. Actual improvements in fuel efficiency represent China Airlines' commitment to achieve net zero on carbon emissions by 2050, reduce its greenhouse gas emissions and protect the environment. The new A321neo aircraft will first go through the preparation and certification process once it arrives in Taiwan. It will then be progressively introduced on Northeast Asia, Southeast Asia and Cross-strait routes in response to demand in the travel and cargo market, further strengthening China Airlines' position in the regional market.
AIR CANADA NAMED BEST AIRLINE IN NORTH AMERICA FOR THIRD STRAIGHT YEAR BY GLOBAL TRAVELER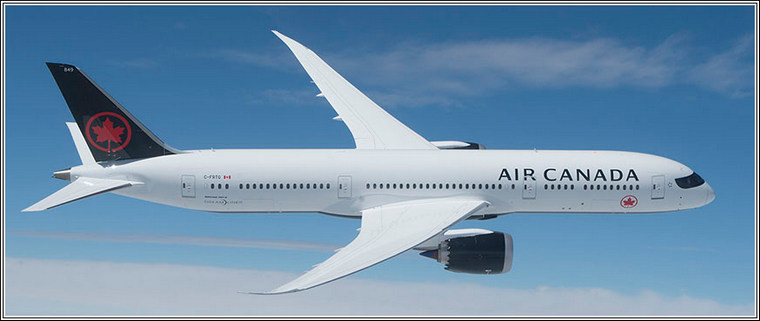 Air Canada has been named the Best Airline in North America for the third straight year by the readers of Global Traveller. The airline also won Best Airline Cabin Cleanliness for the second consecutive year in the 18th edition of the GT Tested Reader Survey of the magazine's readership of frequent business and luxury travellers.

Additionally, in its annual ratings for 2022, APEX has reaffirmed Air Canada as a Five-Star Global Airline in the APEX Official Airline Ratings, based on customer feedback. For the 2022 awards, nearly one million flights were evaluated by passengers across more than 600 airlines from around the world using a five-star scale. The APEX Official Airline Ratings were created based on neutral, third-party passenger feedback and insights gathered through APEX's partnership with TripIt from Concur and independently certified by an external auditing company.
"Thank you to our passionate employees who've worked tirelessly as we welcome our customers back. Without these dedicated employees and our loyal customers, being recognized with Global Traveller's Best Airline in North America and Best Airline Cabin Cleanliness, as well as APEX's five-star rating and Business Traveller's Best North American Airline for International Travel wouldn't be possible," said Lucie Guillemette, Executive Vice-President and Chief Commercial Officer at Air Canada.
"The award-winning corporate culture we have built and cultivated over the past decade, rooted in resilience, teamwork and empathy, is a key strength. It is our culture that allowed us to pivot quickly, while keeping customers at the centre of everything we did as we responded early in the pandemic and this continues. Our positive culture, combined with the appeal of Air Canada's iconic brand, is enabling us to reinvent ourselves to seize the many opportunities in the post-COVID marketplace."
Business Traveller Magazine also recently named Air Canada the Best North American Airline for International Travel as voted by its readership and the airline took home gold in all six Canadian categories of StudentUniverse's annual student airline survey:
Best for international travel (Canada)
Best for travel within Canada (Canada)
Best value for students and youth in 2021 (Canada)
Best service for students and youth in 2021 (Canada)
Safest during COVID-19 (Canada)
Overall best airline for students and youth in 2021 (Canada)
Google Block Ad
777 PARTNERS ORDERS 30 ADDITIONAL 737 MAX AIRPLANES





Boeing [NYSE:BA] and 777 Partners has announced that the Miami-based investment firm will nearly double its 737 MAX order book with the purchase of 30 additional jets. The new order expands 777 Partners' commercial aircraft portfolio to a total of 68 737 MAXs, in its fourth order this year for the fuel-efficient, single-aisle jets. Valued at $3.7 billion at list prices, the order will enable 777 Partners to expand 737 MAX operations across the fleet of its affiliated global low-cost carriers.

"We're delighted to be able to announce the almost doubling in size of our order with Boeing," said Josh Wander, managing partner of 777 Partners. "We have long been confident in the economics of the 737 MAX family but we are especially excited about the 737-8-200 variant which represents the bulk of our additional orders. We're confident that this aircraft will be the hallmark ULCC/LCC asset, particularly in the sub-200 seat market. As travel demand returns, 777 has accelerated our quest for efficiencies in both operating cost and carbon footprint at our operating carriers. In these areas the 737-8 is compelling and the 737-8-200 is simply unrivalled."
The 737 MAX family reduces fuel use and carbon emissions by at least 14% compared to the airplanes it replaces, reducing operating costs as well as the environmental footprint for 777 Partners' affiliated airlines. Every 737 MAX features a passenger-pleasing Boeing Sky Interior, highlighted by modern sculpted sidewalls and window reveals, LED lighting that enhances the sense of spaciousness and larger pivoting overhead storage bins.
"We greatly appreciate 777 Partners for their trust in our products, including repeat orders for the 737 MAX and expanding their fleet to include the high-capacity 737-8-200 model," said Ihssane Mounir, Boeing senior vice president of Commercial Sales and Marketing. "777 Partners is enabling growth for its affiliated low-cost carriers by leveraging the 737 family's flexibility, reliability and efficiency to serve passengers for years to come."
As a leading global aerospace company, Boeing develops, manufactures and services commercial airplanes, defence products and space systems for customers in more than 150 countries. As a top U.S. exporter, the company leverages the talents of a global supplier base to advance economic opportunity, sustainability and community impact. Boeing's diverse team is committed to innovating for the future and living the company's core values of safety, quality and integrity.
BRITISH AIRWAYS AND PHILLIPS 66 AGREE FIRST EVER UK PRODUCED SUSTAINABLE AVIATION FUEL SUPPLY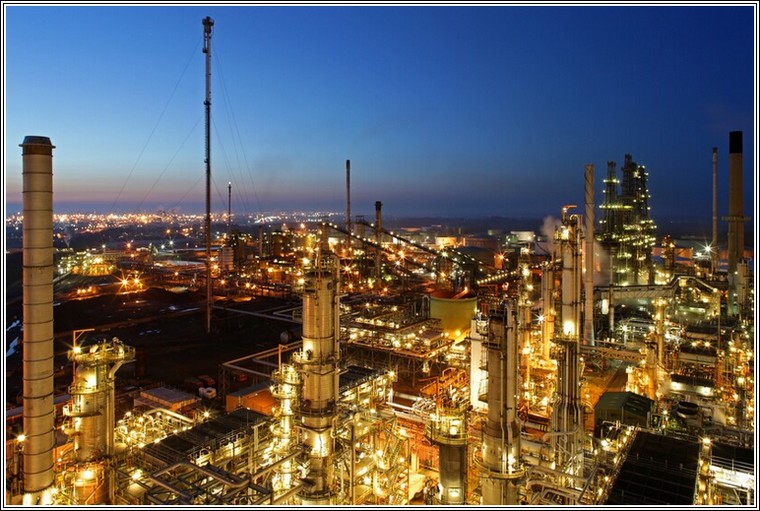 British Airways will become the first airline in the world to use sustainable aviation fuel produced on a commercial scale in the UK after signing a multi-year agreement with Phillips 66 Limited.

Thousands of tonnes of SAF will be produced for the first time in the UK at the Phillips 66 Humber Refinery near Immingham and will be supplied to British Airways to power a number of its flights from early 2022.
The supply agreement between British Airways and Phillips 66 Limited, a wholly owned subsidiary of diversified energy manufacturing and logistics company Phillips 66, advances both companies' commitments to a lower-carbon future. The airline, which is driving to achieve net zero carbon emissions by 2050, will purchase enough sustainable fuel to reduce lifecycle CO2 emissions by almost 100,000 tonnes, the equivalent of powering 700 net zero CO2 emissions flights between London and New York on its fuel-efficient Boeing 787 aircraft.
The SAF will be produced from sustainable waste feedstock at the Humber Refinery, which will deliver its SAF supply to British Airways via existing pipeline infrastructure that feeds directly into UK airports.
The airline's parent company, International Airlines Group (IAG), is investing $400 million over the next 20 years into the development of SAF and British Airways has existing partnerships with a number of technology and fuel companies to develop SAF plants and purchase the fuel. SAF can reduce lifecycle carbon emissions by over 80% compared to the traditional jet fuel it replaces.
Humber Refinery General Manager Darren Cunningham, the Lead Executive for Phillips 66 in the UK, said the announcement reflects the importance the aviation and energy industries are placing on sustainability and the continued development, adoption and scaling up of sustainable aviation fuel.
"The Humber Refinery was the first in the UK to co-process waste oils to produce renewable fuels and now we will be the first to produce SAF at scale and we are delighted that British Airways is our first UK customer," Cunningham said.
"We're currently refining almost half a million litres of sustainable waste feedstocks a day and this is just a start. Markets for lower-carbon products are growing, and this agreement demonstrates our ability to supply them."
Last year Phillips 66 Limited invested significantly to expand its production of fuels from waste feedstocks. The investment is part of a broader energy transition plan to reduce the carbon intensity of its refinery operations and products that support 1,000 Humber Refinery jobs.
Phillips 66 and British Airways support government plans for a future SAF mandate and a business model for investing in advanced waste to jet fuel projects through participation in the Department for Transport's Jet Zero Council Delivery Group, of which British Airways and Phillips 66 Limited are members.
Google Block Ad
BOEING EXPANDS 737-800BCF CONVERSION CAPACITY TO MEET STRONG MARKET DEMAND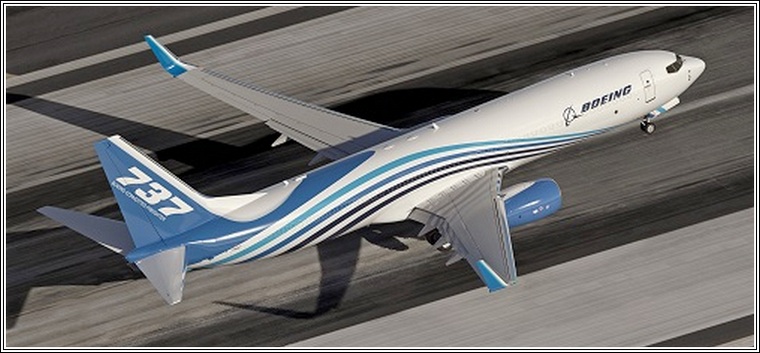 Boeing and Taikoo (Shandong) Aircraft Engineering Co. Ltd. (STAECO) has announced plans to create additional capacity for the market-leading 737-800 Boeing Converted Freighter (BCF) to help meet continued strong market demand.

In 2022, Boeing will add two 737-800BCF conversion lines at STAECO's facility in Jinan, China. The first new line will open in the first quarter of the year, with the second line expected to begin conversions by midyear. Once the two new lines are operational, STAECO will have seven conversion lines dedicated to the 737-800BCF.
"Boeing is pleased to continue growing our strong and mutually beneficial relationship with STAECO by creating additional conversion capacity to meet growing global demand," said Peter Gao, vice president, Boeing Commercial Sales and Marketing for China. "STAECO has exhibited the expertise and track record of delivering quality freighter conversions and will play a critical role in helping Boeing meet our customer commitments today and in the future."
Boeing forecasts 1,720 freighter conversions will be needed over the next 20 years. Of those, 1,200 will be standard body conversions with Asia carriers accounting for 40 percent of that demand.
"The successful implementation of the 737-800BCF program at STAECO has become a model of cooperation between manufacturer and MRO on passenger-to-freighter conversions," said Wang Chao, president, STAECO. "We are honoured by Boeing's ongoing trust and partnership in expanding our capacity through a sixth and seventh conversion line, and we look forward to continuing to fulfil our commitments in support of our mutual customers."
This year, Boeing announced it would create additional 737-800BCF conversion capacity at several sites, including with existing supplier Guangzhou Aircraft Maintenance Engineering Company Limited (GAMECO) and with new suppliers Cooperativa Autogestionaria de Servicios Aeroindustriales (COOPESA) in Costa Rica, KF Aerospace in Canada as well as Boeing's London Gatwick MRO facility in the United Kingdom.
The 737-800BCF is the standard body freighter market leader with more than 200 orders and commitments from 19 customers. The 737-800BCF offers higher reliability, lower fuel consumption and lower operating costs per trip compared to other standard-body freighters.
Boeing has more than 40 years of successful experience in passenger-to-freighter conversions, relying on original design data and a deep understanding of the needs of the air cargo industry to deliver a superior, integrated product, including fully integrated manuals and world-class in-service technical support. Boeing Converted Freighters also come with the advantage of being associated with the industry's largest portfolio of services, support and solutions.
AEROFLOT RECONFIRMS FIVE STAR GLOBAL AIRLINE RATING FROM APEX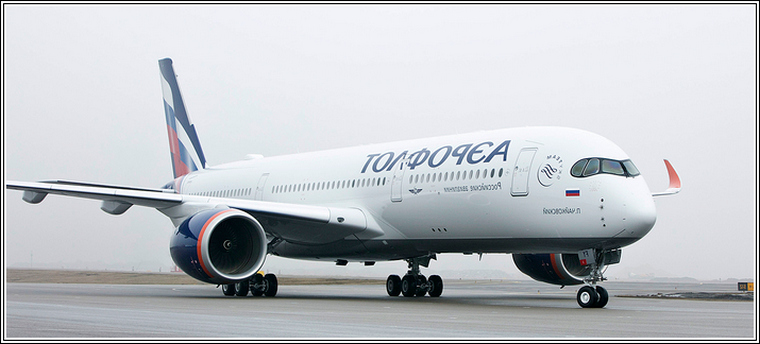 Aeroflot has again received Five Star Global Airline rating from the Airline Passenger Experience Association (APEX). Aeroflot remains the only Russian airline awarded with the coveted international status. It is indicative of Aeroflot's high level of customer service and scale of operations, in line with many of the world's premium carriers.

Aeroflot's 5-Star ranking was extended through 2022 on 1 December in Long Beach, USA at a ceremony held as part of APEX EXPO, the industry's largest PaxEx event.
Aeroflot has reconfirmed its ranking in the most prestigious Global Airline category in the APEX Official Airline Ratings, covering airlines with a large number of wide-body aircraft and a global route network. As of 2022, just 23 airlines have Five Star Global Airline status from APEX.
The APEX Official Airline Ratings™ are based on neutral, third-party passenger feedback and insights gathered through APEX's partnership with TripIt® from Concur®, the world's highest-rated travel-organizing app. Nearly one million flights were rated by passengers across more than 600 airlines from around the world.
APEX (the Airline Passenger Experience Association) is a US-based organization comprising the world's leading airlines, industry suppliers, major media groups and related aviation industry leaders and dedicated to assessing the quality of services provided by airlines and elevating the passenger experience for four decades.

Google Banner Ad
PLEASE GO TO
www.youtube.com/channel/UCCuRVZAGodT6sztTeXBGeMw
and subscribe to our YouTube channel