09.01.2022

Compiled by Willie Bodenstein



Google Banner Ad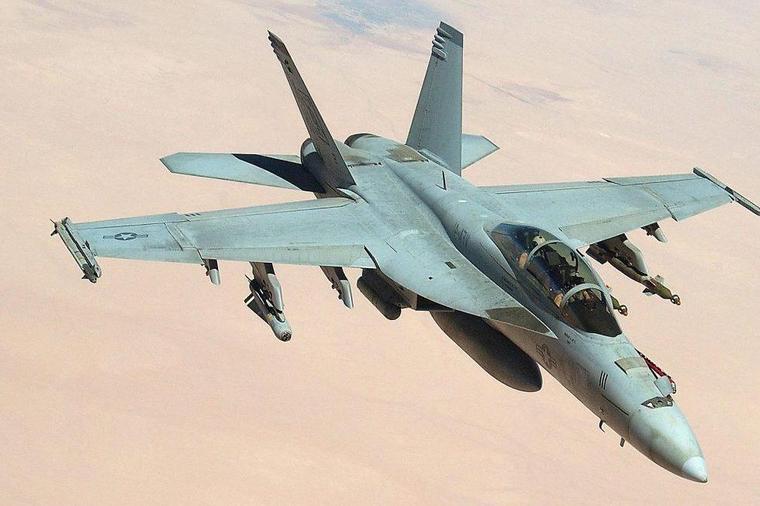 The combat-proven F/A-18 Block III Super Hornet, the backbone of the U.S. Navy carrier air wing, is the newest highly capable, affordable and available tactical aircraft in U.S. Navy inventory. The Super Hornet has the capability, flexibility and performance necessary to modernize the air or naval aviation forces of any country.
Two versions of the Super Hornet - the single-seat E model and the two-seat F model - are able to perform virtually every mission in the tactical spectrum, including air superiority, day/night strike with precision-guided weapons, fighter escort, close air support, suppression of enemy air defences, maritime strike, reconnaissance, forward air control and tanker missions.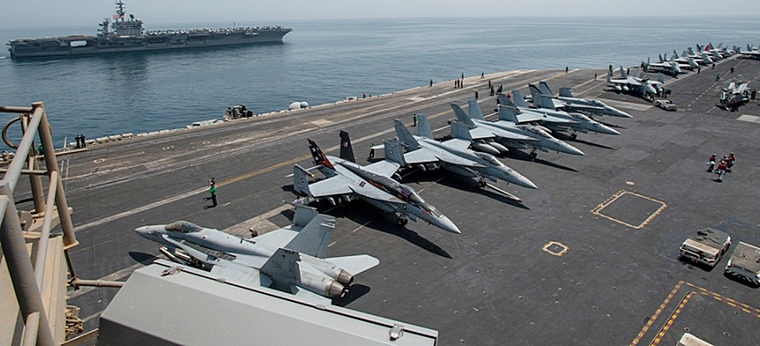 Boeing and Northrop Grumman self-funded a prototype of the Advanced Super Hornet. Based on the McDonnell Douglas F/A-18 Hornet, Boeing's F/A-18E and F/A-18F variants are larger and more advanced derivatives of the F/A-18C and D Hornet.
Google Block Ad
The prototype features a 50% reduction in frontal radar cross-section (RCS), conformal fuel tanks (CFT) and an enclosed weapons pod equipped with an internal 20 mm M61 rotary cannon. It can also carry air-to-air missiles and air-to-surface weapons. Additional fuel can be carried in up to five external fuel tanks and the aircraft can be configured as an airborne tanker by adding an external air-to-air refuelling system.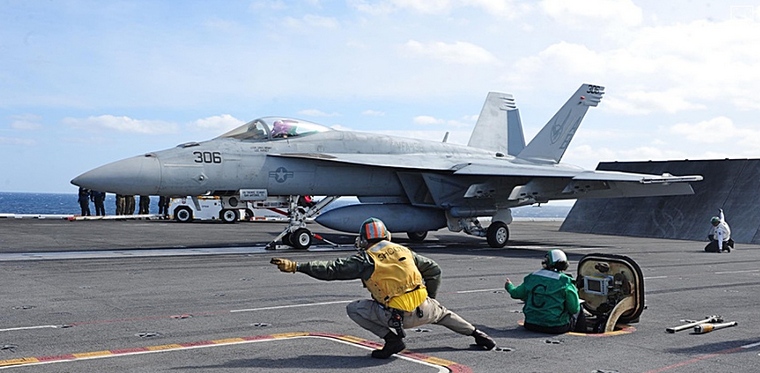 Flight tests of the Advanced Super Hornet began on 5 August 2013 and continued for three weeks, testing the performance of CFTs, the enclosed weapons pod (EWP) and signature enhancements.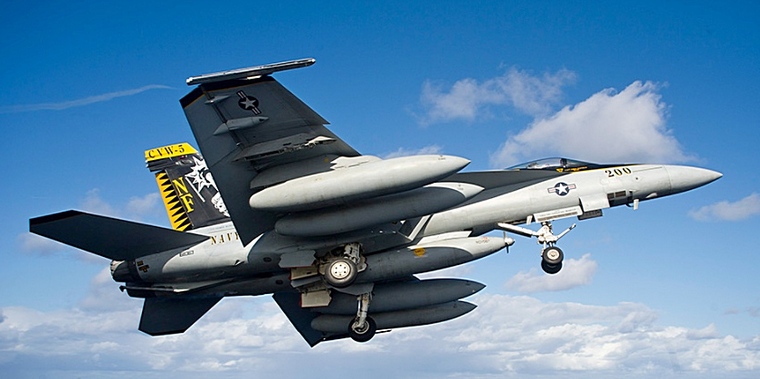 In 2014, Boeing revealed a Super Hornet hybrid concept, equipped with the EA-18G Growler's electronic signal detection capabilities to allow for target engagement using the receiver; the concept did not include the ALQ-99 jamming pod.
Google Block Ad
In 2019, Boeing received a $4 billion contract to deliver 78 Block III Super Hornets for the Navy through fiscal 2021. The Navy plans to sign year to year contracts with Boeing to convert all of its Block II aircraft to Block III variants through 2033.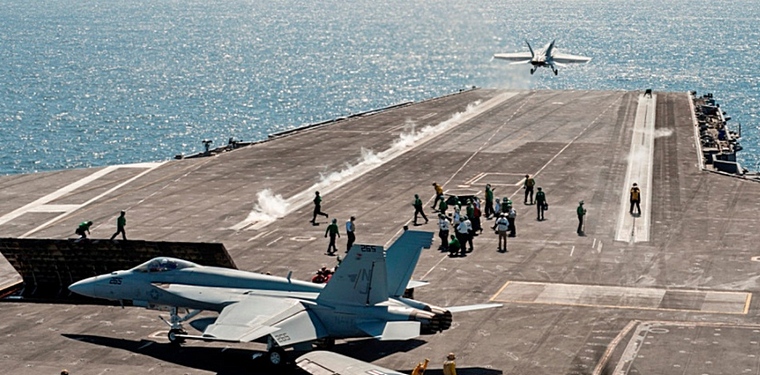 The Super Hornet is largely a new aircraft at about 20% larger, 7,000 lb (3,200 kg) heavier empty weight and 15,000 lb (6,800 kg) heavier maximum weight than the original Hornet. It carries 33% more internal fuel, increasing mission range by 41% and endurance by 50% over the "Legacy" Hornet.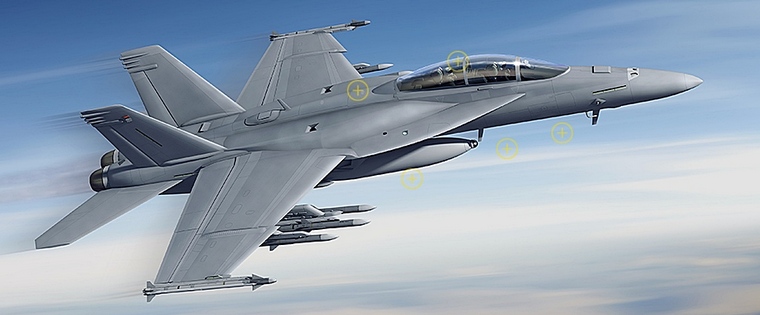 As the Super Hornet is significantly heavier than the legacy Hornet, the catapult and arresting systems must be set differently. To aid safe flight operations and prevent confusion in radio calls, the Super Hornet is informally referred to as the "Rhino" to distinguish it from earlier Hornets.

Google Banner Ad
PLEASE GO TO
www.youtube.com/channel/UCCuRVZAGodT6sztTeXBGeMw
and subscribe to our YouTube channel