Compiled by Willie Bodenstein




Google Banner Ad




THIS WEEK IN AIRLINES, AIRLINERS AND AIRPORTS

Comair is modernizing traditional IT infrastructure and legacy applications by moving to Google Cloud and boosting digital transformation.

SAA records in excess of 1 000 flights since exiting Business Rescue & new daily service to Durban starts shortly.

Air France continues to roll out its "ready to fly" service and automates French vaccine pass verification on domestic flights.

Train ticket to Amsterdam in combination with KLM air ticket.

SWISS further raises travel comfort with innovative new cabin.

Ryanair announces largest ever Dublin Schedule - 120 Destinations & over 900 flights per week.

Brussels Airlines plans for busy summer season with 85 destinations and a focus on its holiday offer.

Boeing launches 777-8 freighter to serve growing demand for cargo, enhanced environmental performance.

Airbus achieves 2021 commercial aircraft delivery target.




Google Banner Ad



GOOGLE CLOUD COLLABORATES WITH COMAIR TO PROVIDE SEAMLESS TRAVEL EXPERIENCES IN SUB SAHARAN AFRICA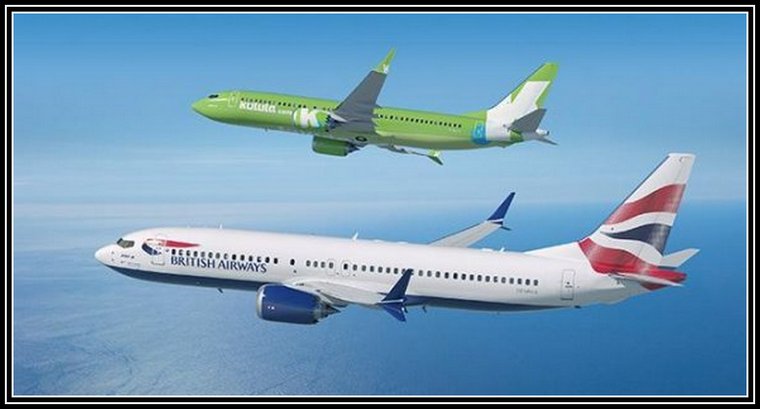 Google Cloud recently announced it is teaming up with Comair, operator of the British Airways brand and the low-cost kulula.com carrier in Sub-Saharan Africa. The collaboration will accelerate the aviation group's digital transformation plans in line with its mission to deliver seamless travel experiences for customers and help the travel industry regain momentum.

Comair completed its infrastructure optimization plans as it migrated six labour-intensive, on-premise data centres to Google Cloud. The migration of traditional IT infrastructure enables the airline to run key workloads that include important financial data, secure customer records, airplane navigation information and more-all on the cleanest cloud in the industry.
Comair has also been able to benefit from the security, reliability and flexibility provided by Google Cloud, which has helped increase the airline's efficiency during high-traffic seasons and peak travel times, as it needed to scale to meet consumer travel demand. Comair is also now better positioned to build a data foundation using AI and machine learning using Google Cloud tools. In particular, Comair will be able to analyse customer data in a deeper manner, creating personalized products and services, opening up more opportunities and improving the customer experience.
Moreover, Google Cloud is supporting Comair in modernizing its legacy applications, such as its kulula.com booking application, using prominent tools like Firebase and Flutter to upgrade its functionalities and provide the scalability the airline requires. Comair customers now turn to the kulula.com application as the main channel to interact with the airline, following upgrades that have enabled more seamless booking and flight payments.
Niral Patel, Director of Google Cloud Africa, said: "With the customer positioned at the heart of everything the team does at Comair, we are proud to deliver the cloud infrastructure capabilities and tools that will further engrain the airline's brand promise to be the easiest to book and pay. Comair's digital transformation journey started before the pandemic, and was indeed accelerated by it, but the airline had taken a head start to digitization before the global lockdown was even in sight by migrating to the cloud. Also, by accelerating cloud adoption, Comair is able to reduce processing power for its systems and become more sustainable."
Avsharn Bachoo, Chief Information Officer of Comair said: "We are delighted to have moved to Google Cloud at a time when Cloud has become the foundation that enables businesses to transform, differentiate and gain competitive advantage. The sooner you digitally transform, the quicker you're able to respond to uncertain times. As a result, the digital maturity measures we've put in place have helped drive a post-lockdown recovery."

SAA RECORDS IN EXCESS OF 1 000 FLIGHTS SINCE EXITING BUSINESS RESCUE & NEW DAILY SERVICE TO DURBAN STARTS SHORTLY.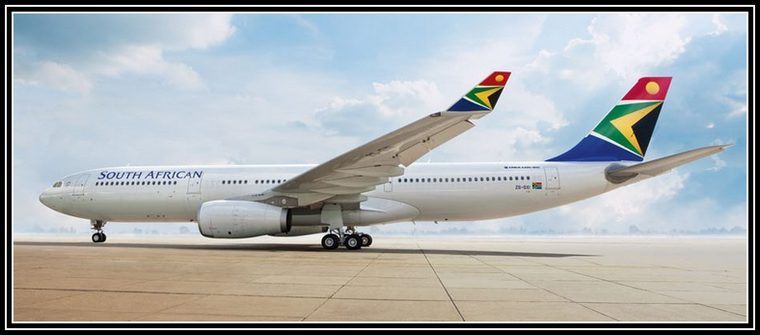 After a successful relaunch in September last year, SAA has just recorded its over 1000th flight and is now leading its local competitors when it comes to on-time performance. Furthermore, since its restart in September last year, SAA has also recorded a 100% completion rate - the percentage of completed scheduled flights excluding uncontrollable cancellations.


The carrier says it is poised for more growth in its first full year of operations since exiting business rescue. At the same time SAA says its popular twice weekly service to Mauritius will resume on March 1 just ahead of its new daily Johannesburg/Durban service. Mauritius suspended SAA flights late last year due to COVID-19 concerns. SAA will fly three times daily to Durban after overwhelming passenger demand.
SAA's Interim CEO Thomas Kgokolo says, "We are delighted to welcome our customers back on the Mauritius route following the decision by the Mauritian government to rescind its decision to stop operations particularly during the height of the summer season due to COVID concerns. We are also thrilled that we can add Durban to our local network. The short-haul flight is a vital one in linking two economically important cities. We will be announcing a special Durban fare deal for our Voyager programme members shortly."
Kgokolo says as SAA begins its first full year of operations after business rescue, all indications point to a successful operational start. "With a constant eye on finances we are evaluating passenger load on our routes with a view to adding and subtracting if necessary. In addition, one of our principle focus points in coming months will be strengthening existing relationships with our alliance partners with a view to offering passengers more international flight opportunities as well as looking for more cargo prospects."
SAA also turns eighty-eight on the first of February. Notes Kgokolo, "This birthday gives all of us a chance to pause and reflect the brand values on which the carrier was built, namely safety and exemplary service. SAA is one of the oldest airline brands in the world and despite the recent difficulties remains a globally respected carrier. Our ongoing pledge to passengers is to continue to live those values as we take SAA on its new journey to growth and success.
Google Block Ad



AIR FRANCE CONTINUES TO ROLL OUT ITS "READY TO FLY" SERVICE AND AUTOMATES FRENCH VACCINE PASS VERIFICATION ON DOMESTIC FLIGHTS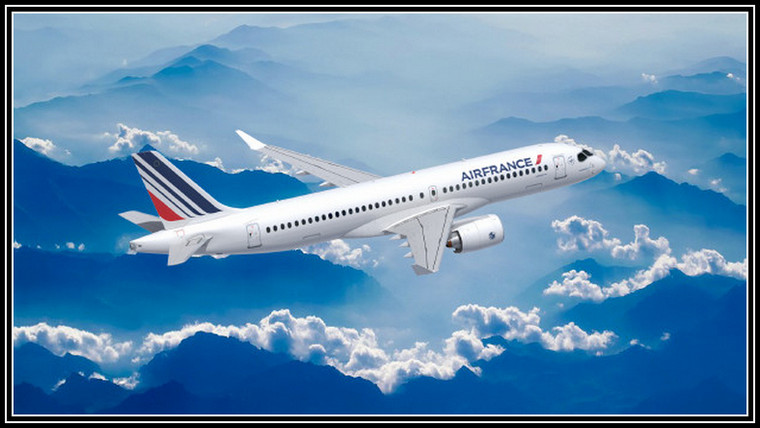 In July 2021, Air France launched the "Ready To Fly" service, a free and optional service providing customers confirmation that they have the required health documents for their trip before arriving at the airport. This service provides customers greater peace of mind and a more seamless travel experience, by avoiding multiple checks on the day of departure.

Ready To Fly, which has proved popular with customers, is being progressively deployed throughout the Air France network. It is currently available on more than 140 routes on departure from 80 airports, representing more than 600 daily flights including:
- All domestic flights in France and to/from Corsica and French Overseas Department;
- Flights to/from the United States, Argentina, Chile and Brazil;
- Flights from France to Germany, Spain, Greece, Italy, Portugal, Gabon and Senegal;
- Flights to France on departure from Europe and Canada.
Since its launch, Ready to Fly has been used by over 600,000 customers.
An automated service for domestic flights
Since 24 January, 2022, the vaccine pass has been mandatory on domestic flights in France for passengers aged 16 and over (excluding flights to/from Corsica and the French overseas departments).
To reduce the time required to process the submitted documents, Air France is replacing the manual verification of the vaccine pass with an automated check, ensuring customers travelling in France receive instant confirmation.
This feature is available a few days before departure, in the same way as with any other Ready to Fly document verification process - customers receive an email from Air France inviting them to upload their vaccine pass on a secure online platform.
Customers who have not used the pre-validation service can alternatively scan the QR code of their vaccine pass during check-in at a self-service kiosk at the airport on the day of departure. This service is currently available at Paris-Charles de Gaulle, Paris-Orly, Bordeaux, Lyon, Marseille, Montpellier, Mulhouse, Nantes, Nice, Strasbourg and Toulouse.
This feature will be integrated in the online check-in process in the coming months.
The pre-travel validation of the vaccine pass will limit the number of manual checks required at the boarding gate and improve flight punctuality.
TRAIN TICKET TO AMSTERDAM IN COMBINATION WITH KLM AIR TICKET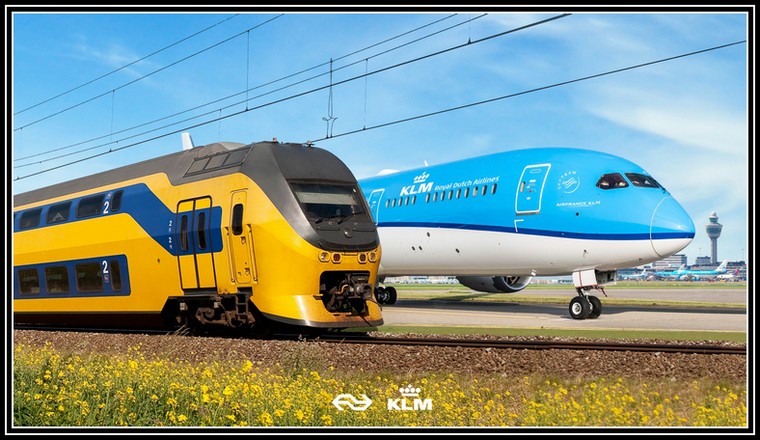 As of this week, KLM passengers booking air tickets will simultaneously be able to book a train ticket from Schiphol to Amsterdam Central Station with NS Dutch Railways. The service is mainly intended for foreign visitors flying KLM to Schiphol and staying at accommodation in Amsterdam. Travellers can now plan and book their entire journey in one place and won't have to wait in line to buy a train ticket.

Previously, KLM passengers had the option of combining their air ticket with car rental or taxi service via the booking platform CarTrawler. The new train ticket is an additional option, not only making things more convenient when passengers book their trip, but also encouraging them to use rail transport. After completing the booking procedure, travellers are emailed their train tickets by NS Dutch Railways.
NS Dutch Railways and KLM want to ensure that rail and air services coincide more closely. In the coming months, further domestic rail services to and from Schiphol from various NS destinations will be made available to KLM passengers via the CarTrawler booking platform.
Google Block Ad
SWISS FURTHER RAISES TRAVEL COMFORT WITH INNOVATIVE NEW CABIN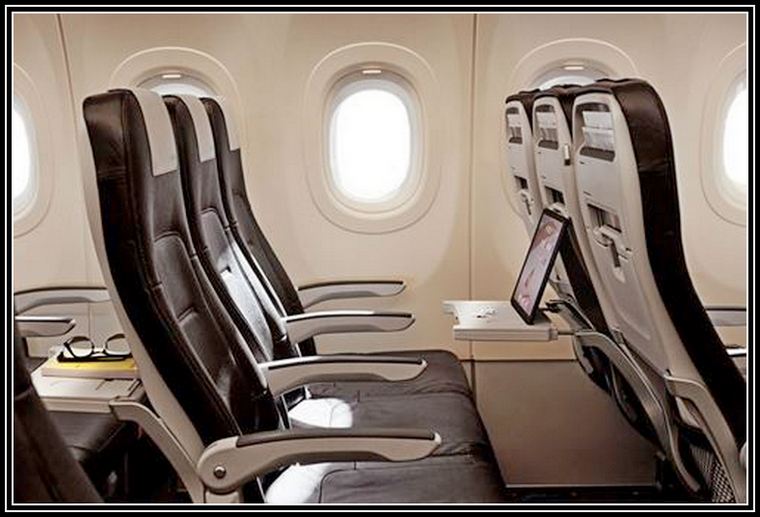 SWISS is adopting the innovative 'Airspace' cabin concept for its aircraft of the Airbus A320neo family to offer its passengers a tangibly enhanced air travel experience on its short- and medium-haul routes. Key features of the new cabin concept include substantially larger overhead bins, an advanced lighting system that can be aligned to human biorhythms and enhanced seating comfort. The first two SWISS Airbus A320neos equipped with the new Airspace cabin will enter revenue service this month.

Swiss International Air Lines (SWISS) is adopting the innovative 'Airspace' cabin concept for its Airbus A320neo family fleet. The advanced new cabin will provide travellers with a substantially enhanced air travel experience on SWISS short- and medium-haul routes.
The new Airspace cabin features larger overhead baggage bins that offer some 40 per cent more volume than their conventional counterparts. The new bins can accommodate bigger baggage items up to 61 x 40 x 25 centimetres. They also hold up to four such carry-on cases (instead of the present three) by enabling these to be stowed vertically in the bin. The new Airspace cabin further boasts an advanced lighting system whose 'Human Centric Lighting' can be aligned to travellers' biorhythms: depending on the time of day or night, the system will bathe the cabin in varying types of light that range from warm reds through graduated intermediate tones all the way to cooler blue hues. Seating comfort has been further enhanced, too, with the slimmer cabin sidewalls offering more space, especially at shoulder height. The modern-design washrooms are even easier to use for travellers with disabilities and have also been specifically equipped with antimicrobial surfaces to provide even better hygiene protection.
"As a premium air carrier, we continue to strive to offer our customers the highest possible quality standards, even in the present crisis times," explains SWISS Chief Commercial Officer Tamur Goudarzi Pour. "And Airbus's advanced and innovative new Airspace cabin concept for our short-haul travellers is making a key contribution to all these endeavours. We are truly pleased to be able to offer our customers even greater inflight comfort, in the form of more space for their carry-on baggage and a new lighting concept that is specifically tailored to their biorhythm needs."
RYANAIR ANNOUNCES LARGEST EVER DUBLIN SCHEDULE - 120 DESTINATIONS & OVER 900 FLIGHTS PER WEEK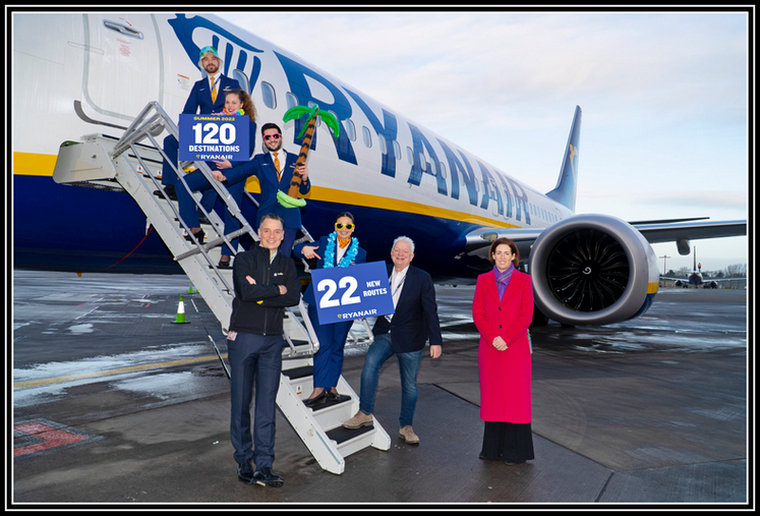 Ryanair, Europe's no.1 airline has announced its largest ever summer schedule from Dublin Airport, with 120 destinations and over 900 weekly flights available for its Irish customers this summer. This record-breaking schedule, which includes fantastic sun getaways to Spain, Portugal, Italy, including Sardinia & Sicily as well as exciting destinations in the Greek islands, Croatia and regional France.

Ryanair will also increase its investment with the basing of a 33rd aircraft at Dublin Airport this summer, representing a further $100m investment and bringing its total investment at Dublin Airport to $3.3bn. Ryanair also confirmed that it will create 30 direct jobs as a result of this additional aircraft based in Dublin.
With an additional 22 routes compared with Summer 2019 and over 900 flights departing to over 120 destinations every week, this increased connectivity will delivery much needed inbound tourism while also giving Irish holiday makers an abundance of travel choices to top European destinations like Spain, Italy, Greece, Croatia and Portugal.
After 2 years of stop\start ineffective travel restrictions, the DAA have finally been given the tools to incentivise travel with its Traffic Recovery Support Scheme (TRSS) which was recommended by the Aviation Task Force in their report of July 2020.
This investment by Ryanair in its largest ever Dublin schedule is a direct result of the recently launched Traffic Recovery Scheme by the DAA. With many airlines cutting capacity and routes this summer, Ireland must lower access costs as it competes with regions and airports in other EU countries for a diminished pool of airline carriers in Europe which will shrink total short haul seats in Europe by up to 15% this summer. Ryanair is the only airline in Europe adding capacity in significant volume with the delivery of 67 new Gamechanger Aircraft (delivering -40% noise emissions, -16% fuel emissions, +4% seats) before the start of summer 2022. If Ireland is to hold on to this capacity and connectivity then the TRSS scheme must at a minimum be extended by the Government into the winter '22/23 season to ensure that Irish inbound tourism, particularly post summer, secures the capacity, connectivity and tourists which are vital to the growth of the Irish economy.
To celebrate this exciting announcement, Ryanair has launched a limited-time seat sale with fares available from just Ä29.99 for travel until the end of June 2022 and if your plans change so can your booking, with our zero-change fee offer. These fares are sure to be snapped up quickly, so make sure to log onto Ryanair.com.
Google Block Ad
BRUSSELS AIRLINES PLANS FOR BUSY SUMMER SEASON WITH 85 DESTINATIONS AND A FOCUS ON ITS HOLIDAY OFFER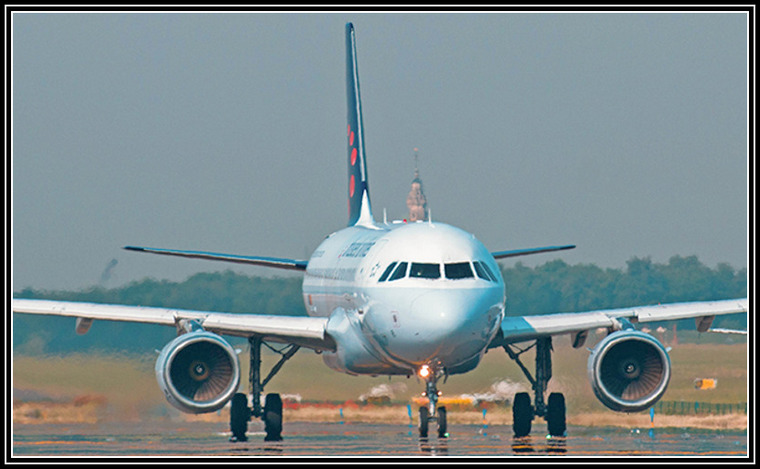 This coming summer season, starting on March 27, Brussels Airlines will offer 85 destinations, with a focus on leisure. Newcomers in the airline's summer portfolio compared to last year are Arecife (Lanzarote), Chania (Crete), Hurghada (Egypt), Mytilene (Lesbos), Samos, Marrakesh (Morocco), Rabat (Morocco) and Munich.

After a winter which was still heavily impacted by the global pandemic, Brussels Airlines predicts a very busy summer season.
66 Medium haul destinations with focus on leisure travel
With a broad range of popular holiday destinations, the Belgian company wants to provide its customers a positive outlook for the coming summer. On top of the year-round destinations like Alicante, Madrid, Lisbon, Milano, Rome and many more, the airline relaunches a series of summer holiday destinations:
In Greece, Athens and Greek islands Crete (Heraklion and Chania), Cos, Rhodes, Corfu, Zakynthos, Lesbos and Samos will again be connected to Brussels. In Italy the airline will land again in Bari, Catania, Florence, Napoli, Olbia and Palermo. Spanish leisure routes Ibiza and Palma de Mallorca will join the network while flights to the Canary islands Tenerife, Gran Canaria and Lanzarote will be continued from the winter season. Brussels Airlines will also start flying to Croatian destinations Dubrovnik and Split again as well as to Russian destinations Moscow and Saint-Petersburg. The Egyptian destination Hurghada will be continued after winter and also Marrakesh in Morocco will join the summer schedule. During the peak season, Moroccan destinations Tangier, Rabat and Nador will be connected to Brussels too.
On the intercontinental network, Brussels Airlines will reopen Conakry (Guinea) and Ouagadougou (Burkina Faso) in Africa and will resume flights to Washington D.C. during the summer season. In total, the Belgian airline offers 19 long haul destinations, including 17 in Sub Sahara Africa and 2 in the US (New York and Washington).
New route Brussels - Munich
For the first time, Brussels Airlines will operate flights between Brussels and Munich. The Belgian airline will operate two flights a day, while Lufthansa continues to operate 5 daily frequencies. The first Brussels Airlines flight to Munich will take off on March 27th.
BOEING LAUNCHES 777-8 FREIGHTER TO SERVE GROWING DEMAND FOR CARGO, ENHANCED ENVIRONMENTAL PERFORMANCE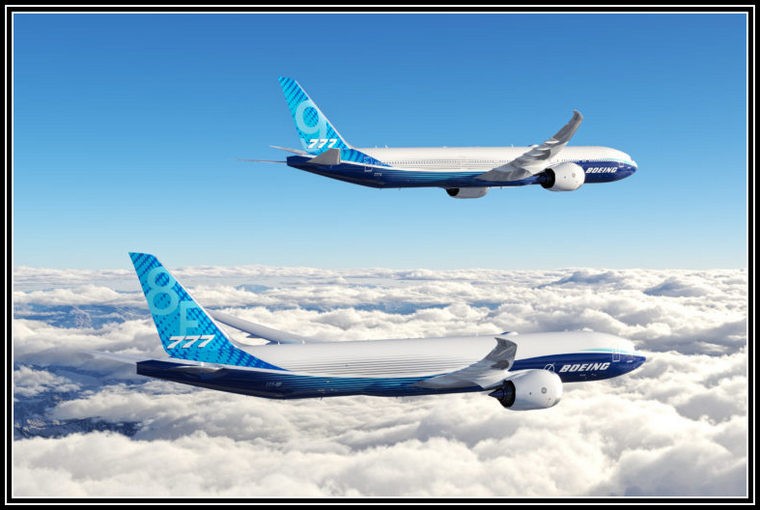 Boeing [NYSE: BA] recently launched the new 777-8 Freighter and expanded its market-leading 777X and freighter families of jetliners with an order for up to 50 aircraft from one of the world's largest cargo carriers, Qatar Airways.

Qatar Airways will be the 777-8 Freighter launch customer with a firm order for 34 jets and options for 16 more, a total purchase that would be worth more than $20 billion at current list prices and the largest freighter commitment in Boeing history by value. The order also supports hundreds of U.S. suppliers from across 38 states, will sustain more than 35,000 U.S. jobs and provide the American economy with an annual estimated economic impact of $2.6 billion during the contract's delivery period.
Featuring advanced technology from the new 777X family and the proven performance of the market-leading 777 Freighter, the 777-8 Freighter will be the largest, longest-range and most capable twin-engine freighter in the industry. With payload capacity nearly identical to the 747-400 Freighter and a 25% improvement in fuel efficiency, emissions and operating costs, the 777-8 Freighter will enable a more sustainable and profitable business for operators.
Boeing is designing the 777-8 Freighter, the newest member of the 777X family, to maximize efficiency and environmental performance. The widebody family features engineering design improvements and innovative technologies, including a new carbon-fibre composite wing and new fuel-efficient engines. With a range of 4,410 nautical miles (8,167 km), the 777-8 Freighter has a maximum structural payload of 118 tonnes, allowing customers to make fewer stops and reduce landing fees on long-haul routes.
Boeing will build the 777-8 Freighter in its Everett, Wash., factory. The company has invested more than $1 billion into the Everett site to support 777X production and sustain thousands of local jobs for decades to come.
As part of today's agreement, Qatar Airways will convert 20 of its 60 777X family orders to the 777-8 Freighter. Qatar Airways is also ordering two current 777 Freighters - Boeing's best-selling freighter of all time - to capitalize on the buoyant air cargo market. Customers from around the world have ordered more than 300 777 Freighters since the program began in 2005.
Boeing and Qatar Airways also signed a Memorandum of Understanding for a firm order of 25 737-10 aircraft and purchase rights for 25 additional airplanes. The total value of this 737-10 commitment is nearly $7 billion at current list prices. The largest model in the MAX family, the 737-10 seats up to 230 passengers in a single-class configuration and can fly up to 3,300 miles. The fuel-efficient jet can cover 99% of single-aisle routes around the world.
"Qatar Airways very much looks forward to adding the 737-10 to its fleet, with this new variant of the 737 being ideally suited to our short-haul network, allowing us an opportunity to further enhance our product offering for our customers, modernize our fleet and operate the most efficient aircraft in its category," said Akbar Al Baker.
"The largest member of the 737 family, the 737-10 is an airplane that offers more capacity, greater fuel efficiency and the best per-seat economics of any single-aisle airplane," said Deal. "We are proud of our partnership with Qatar Airways and honoured that this world-class airline continues to put its trust in our Boeing team."
An international carrier with a passenger fleet including Boeing 777 and 787 Dreamliner airplanes and an all-Boeing cargo fleet of 747 and 777 freighters, Qatar Airways serves more than 140 key business and leisure destinations worldwide.
AIRBUS ACHIEVES 2021 COMMERCIAL AIRCRAFT DELIVERY TARGET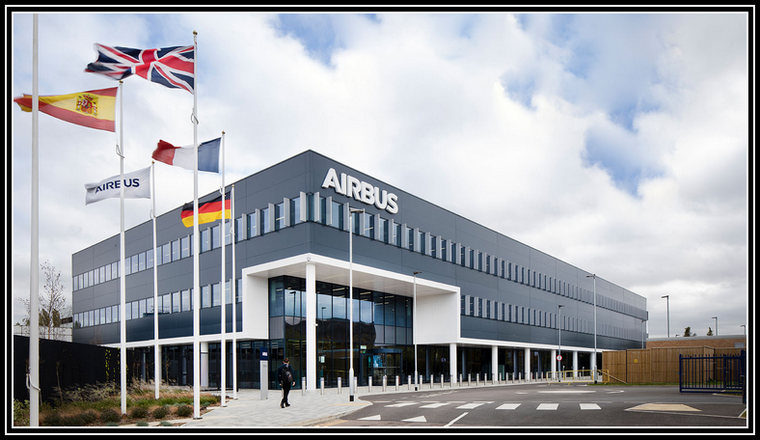 Airbus SE delivered 611 commercial aircraft to 88 customers in 2021, demonstrating resilience and recovery with progress on ramp-up plans.

"Our commercial aircraft achievements in 2021 reflect the focus and resilience of our Airbus teams, customers, suppliers and stakeholders across the globe who pulled together to deliver remarkable results. The year saw significant orders from airlines worldwide, signalling confidence in the sustainable growth of air travel post-COVID" said Guillaume Faury, Airbus Chief Executive Officer. "While uncertainties remain, we are on track to lift production through 2022 to meet our customers' requirements. At the same time, we are preparing the future of aviation, transforming our industrial capabilities and implementing the roadmap for decarbonisation."
In 2021, deliveries comprised: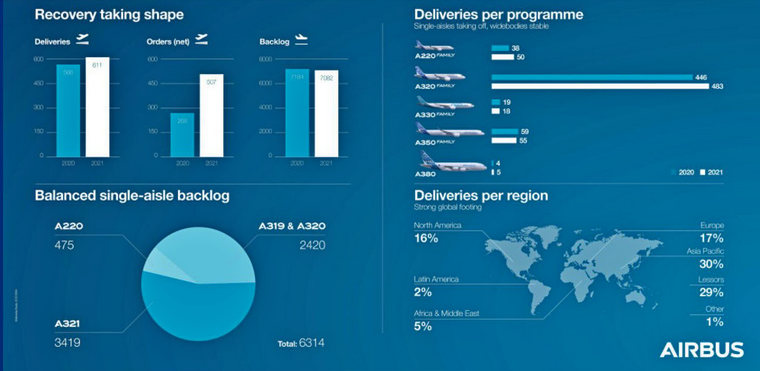 Approximately 25% of commercial aircraft in 2021 were delivered using the established "e-delivery" process, allowing customers to receive their aircraft with minimal need for their teams to travel.
In 2021, Airbus doubled its gross order intake compared to 2020 with 771 new sales (507 net) across all programmes and market segments demonstrating the strength of the company's full product range and signalling renewed market confidence.
The A220 won 64 firm gross new orders and several high-profile commitments from some of the world's leading carriers. The A320neo Family won 661 gross new orders. In the widebody segment, Airbus won 46 gross new orders including 30 A330s and 16 A350s of which 11 were for the newly launched A350F which also won an additional 11 commitments.
In number of aircraft units, Airbus recorded a gross book to bill ratio above one.
At the end of 2021, Airbus' backlog stood at 7,082 aircraft.
Google Banner Ad
PLEASE GO TO
www.youtube.com/channel/UCCuRVZAGodT6sztTeXBGeMw
and subscribe to our YouTube channel