Compiled by Willie Bodenstein



Google Banner Ad



THIS WEEK IN MIDWEEK UPDATE

Aero Club AGM notification.
ADEPT Airmotive aviation engine powered AirCar flying car certified to fly.
The Eurostar SLW600 receives type approval in Finland.
Bristell B23 certified with the Rotax 915 ISC.
A sea of new possibilities for pilots: the Rotax 915 Is/C now comes with a 24 V option.
Project Slingshot Begins.
FAA Issues Certificate of Airworthiness for the first type certified S-70M™ Black Hawk® Helicopter.
Lockheed Martin delivers first F-16 from Greenville Depot Sustainment Program.
Malaysia MD 530G initial acceptance; training complete.
Airbus Helicopters and Kongsberg sign long-term collaboration agreement to support Norwegian Armed Forces.
Worldwide incidents and accidents.
This week in history, Gayford and Nicholetts make the first non-stop flight from England to South Africa in a Fairey Long-Range Monoplane.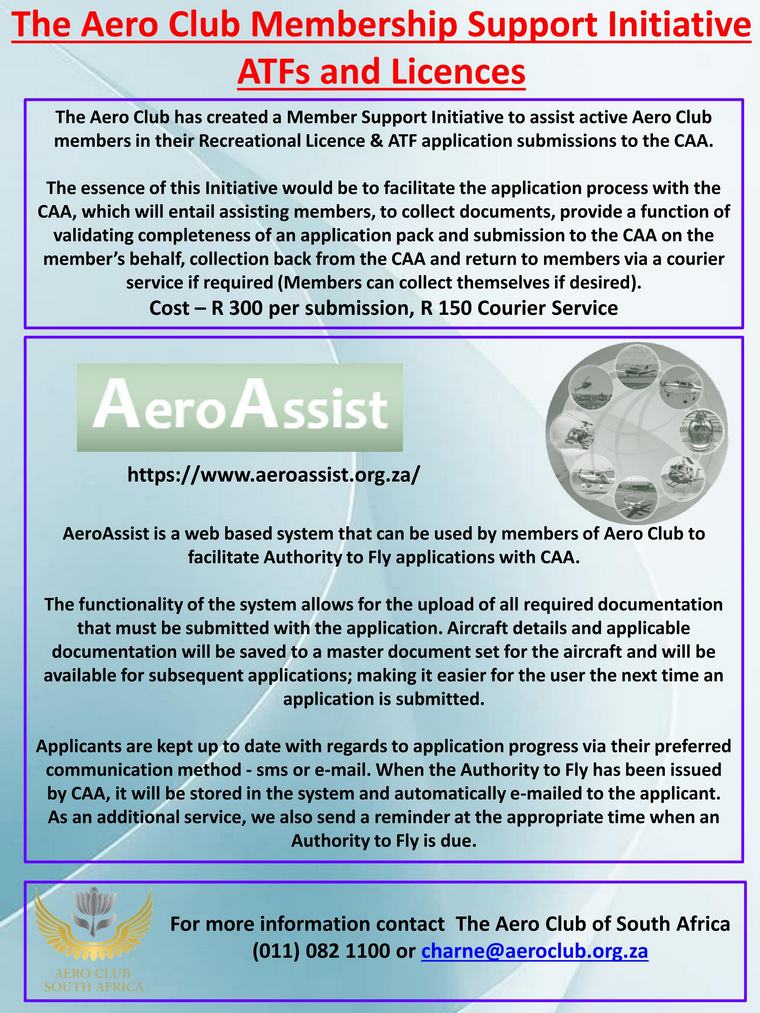 AERO CLUB AGM NOTIFICATION

Dear Member, this is a reminder of the upcoming 81st Annual General Meeting of the members of The Aero Club of South Africa. The details of this meeting are as follows:

Date: 15 March 2022
Time: 18:00 for 18:30
Place: Virtual Meeting (Zoom) - Invite details will be made available on the website closer the date

Available on the Aero Club website are the following documents:
• The agenda
• The Draft Minutes of the last AGM no 80
• Proxy form
• Nomination for Council Seat
Should you wish to place any items on the Agenda under General, please notify the Aero Club Office at office@aeroclub.org.za for inclusion. Any nominations to be made to serve as Council office bearers can be to the same address. See you there.

www.aeroclub.org.za/annual-general-meeting




THE AER0 CLUB'S YEARBOOK IS NOW ON SALE


WWW.AEROCLUB.ORG.ZA/SHOP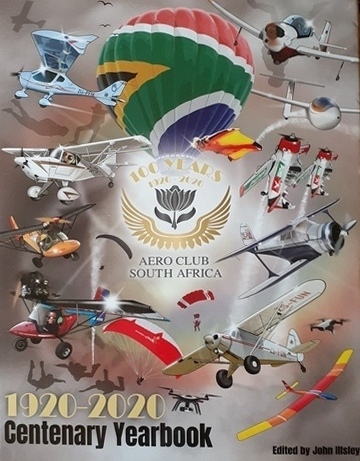 12
SAPFA Committee Bosberaad Venue TBA. Contact Rob Jonkers on E-mail: rob@aerosud.co.za or cell: 082 804 7032

18
Commercial Aviation Association of Southern Africa AGM at CAASA House. Contact Sam Keddle on E-mail: sam@caasa.co.za

26 & 27
SAC Western Cape Regionals. Stellenbosch Airfield. Contact Annie Boon on E-mail: chunge@mweb.co.za

26 Feb
RC Jet Day at RMAC. www.mac.co.za







5
SAPFA Speed Rally at Witbank airfield. Contact David le Roux on E-mail: david@pilotinsure.co.za or Cell: 073 338 5200

5 & 6
RC LSA Wings over Henley. Email dean@aerialconcepts.co.za for more info

18 to 20
SAPFA Rally training weekend Brits Airfield. Contact Tarryn Myburgh on E-mail: tarrynorford@gmail.com or Cell: 074 182 3589

26
Stellenbosch Airshow. Contact Anton Theart on E-mail: gm@stelfly.co.za







2
Uitenhage Wings and Wheels. Contact Lourens Kruger on E-mail: lmk@telkomsa.net or Cell: 082 320 2615

3
RC Pylon Racing at RMAC. www.mac.co.za

8 to 10
Sling Aircraft fly-away to Tankwa Tented Camp in the Karoo. Contact Shanelle McKechnie on E-mail: shanelle@slingaircraft.com

9
Steady Climb Fly-In at Rhino Park airfield. Contact David Le Roux E-mail: david@pilotinsure.co.za or Cell: 073 338 5300

9 &10
SAC KwaZulu Natal Regionals venue Ladysmith airfield. Contact Annie Boon on E-mail: chunge@mweb.co.za

23
Rustenburg Airshow
Contact Lesego Serekwane on E-mail: lesego@marakanelo.co.za or Cell: 066 256 7302

27 to 2 May
PASA 2022 South African National Skydiving Championships, Skydive Pretoria. info@skydivepretoria.com / +27814995739

30
Kuruman Airshow
Contact Lesego Serekwane on E-mail: lesego@marakanelo.co.za or Cell: 066 256 7302







ADEPT AIRMOTIVE AVIATION ENGINE POWERED AIRCAR FLYING CAR CERTIFIED TO FLY

AirCar, the dual-mode car-aircraft vehicle, has been issued the official Certificate of Airworthiness by the Slovak Transport Authority, following the successful completion of 70 hours of rigorous flight testing compatible with European Aviation Safety Agency (EASA) standards, with over 200 take-offs and landings undertaken.

The challenging flight tests included the full range of flight and performance manoeuvres and demonstrated an astonishing static and dynamic stability in the aircraft mode. The take-off and landing procedures were achieved even without the pilot's need to touch the flight controls.
It took a team of 8 highly skilled specialists and over 100,000 manhours to convert design drawings into mathematical models with CFD analysis calculations, wind tunnel testing, 1:1 design prototype powered by electric 15KW engine to 1000kg 2-seat dual-mode prototype powered by 1.6L BMW engine that achieved the crucial certification milestone.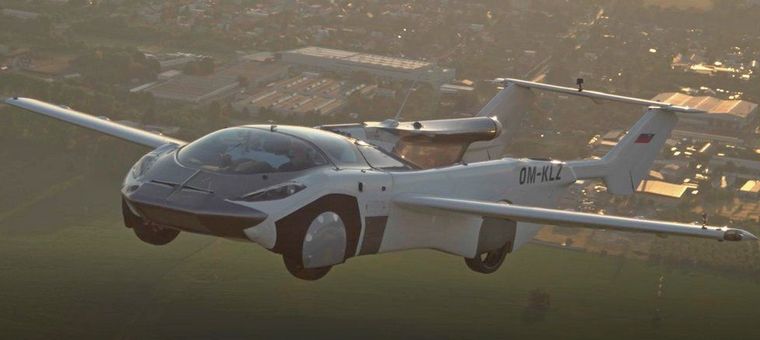 "AirCar certification opens the door for mass production of very efficient flying cars. It is official and the final confirmation of our ability to change mid-distance travel forever," said Professor Stefan Klein, the inventor, leader of the development team and the test pilot. "50 years ago, the car was the epitome of freedom," says Anton Zajac, the project cofounder. "AirCar expands those frontiers, by taking us into the next dimension; where road meets sky."
"Professor Stefan Klein is the world leader in the development of user-friendly Flying Cars. His latest (fifth) version is the pinnacle achievement in the new category of flying cars!" said Dr. Branko Sarh, Boeing Co. Senior Technical Fellow. "The automated transition from road vehicle into an air vehicle and vice versa, deploying/retracting wings and tail is not only the result of pioneering enthusiasm, innovative spirit and courage; it is an outcome of excellent engineering and professional knowledge," he noted after AirCar's first intercity flight last year.
"Transportation Authority carefully monitored all stages of unique AirCar development from its start in 2017. The transportation safety is our highest priority. AirCar combines top innovations with safety measures in line with EASA standards. It defines a new category of a sports car and a reliable aircraft. Its certification was both a challenging and fascinating task," said René Molnár, the director of the Civil Aviation Division (Transport Authority of Slovakia).
Google Block Ad
Klein Vision has already completed tests of a new powerful, lightweight, and efficient ADEPT Airmotive aviation engine and finalized drawings and technical calculations for the upcoming monocoque model with variable pitch propeller expected to reach speeds of over 300km/h and a range of 1,000km. "ADEPT Airmotive is proud to have our ecologically compliant engines selected to power this exciting and innovative project," said Richard Schulz - Founder, ADEPT Airmotive. "Klein Vision's AirCar is an engineering marvel and we look forward to our long-term cooperation!", added Raymond Bakker, the ADEPT Technical Director. The new production model is expected to be certified in 12 months.

THE EUROSTAR SLW600 RECEIVES TYPE APPROVAL IN FINLAND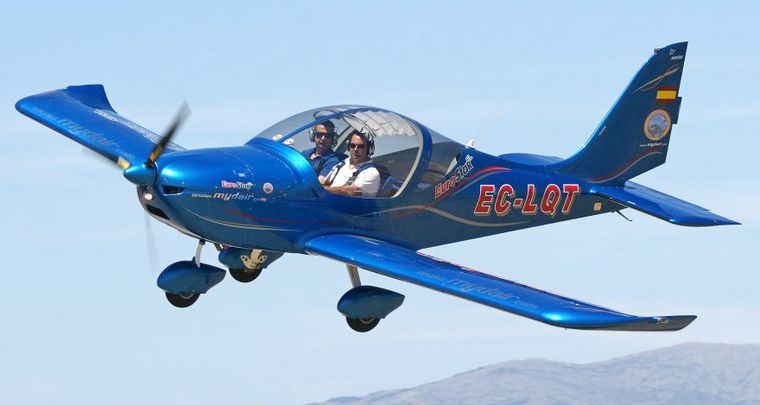 Following to EUROSTAR SLW600 type certification in Germany in April 2021, in the same year the aircraft received type certification also from the Civil Aviation Authority of Finland - Traficom and became one of the first aircraft certified under the new Finish UL regulations with MTOW 600 kg.

Compared to previous Eurostar models delivered to Finland so far, the new EUROSTAR SLW600 brings a new attractive look, reinforced airframe structure to 600 kg MTOW, useful load of up to 283 kg, integral wing tanks with 120 l fuel capacity, a range of 1300 km, increased baggage compartment and a wide range of optional equipment for aircraft customization.
The first "Eurostar SLW600", registration mark "OH-U692" was delivered by Evektor and its Finnish dealer Trade Aid to "Keski Suomen Ilmailijat" flight club in July 2021. "KSI" is a renowned and highly respected flight club in Finland, operating from Tikkakoski Airfield (EFJY), with a long aviation tradition since 1937, providing PPL(A) and LAPL training courses. "KSI" has chosen EUROSTAR SLW600 for its outstanding flight qualities, technical parameters and excellent operation reliability proven on over 1,400 aircraft manufactured by Evektor.

BRISTELL B23 CERTIFIED WITH THE ROTAX 915 ISC



Bristell, the Czech light aircraft manufacturer has produced more than 670 LSA aircraft worldwide and has now received the certification for the Bristell B23 Turbo with the powerful Rotax 915 iSc engine including the towing device for gliders up to 800 kg.

The Bristell B23 Turbo is the first certified aircraft with the Rotax 915 iSc engine, which is produced referring to the EASA CS-23 regulations and for sale on the market.
Bristell CEO, Milan Bristela, explained: "For the development of the aircraft we have listened closely to the feedback of the worldwide customers. Thanks to the powerful Rotax 915 iSc, the Bristell B23 Turbo is certified now up to FL180 with a higher speed. It is a very good cruiser which is designed for long life and has a robust structure. A towing machine of new generation."

A SEA OF NEW POSSIBILITIES FOR PILOTS: THE ROTAX 915 IS/C COMES NOW WITH A 24 V OPTION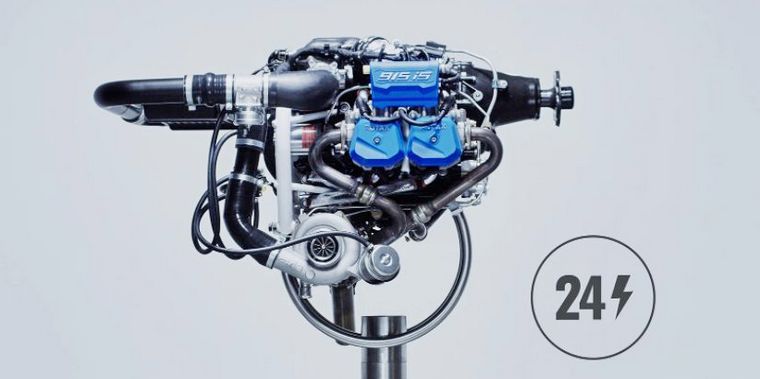 BRP-Rotax has announced another innervational highlight for its range of aircraft engines: the reputable 915iS engine is now available in a 24V option, which will provide pilots with a wide range of opportunities to upgrade their cockpits and flying experience - all this without added engine weight. The new 915iS C24 / 915iSc C24 (non-certified and certified version) enables 24V aircraft board systems, supports digital displays, glass cockpits and adds reserves for auxiliary instruments, tablets and gadgets.

"BRP-Rotax is known for uncompromising safety in the evolution of its aircraft engines - and with this technological upgrade we follow this tradition. Our award-winning 915iS engine welcomes a 24V-option to its line-up," said Peter Oelsinger, General Manager BRP-Rotax / Member of the Management Board, Vice President Sales, Marketing RPS-Business & Communications. "The new 24-Volt power supply delivers up to 800W for pilots to get creative: from cockpit equipment to digital conveniences," he added.
Just like the rest of the Rotax aircraft engine range, the Rotax 915iS C24 / 915iSc C24 provides the ultimate flight experience with the best power-to-weight ratio and reliability.
Features of the Rotax 915iS C24/915 ISc C24: No added weight. New extra light 24V converter (max. 150g). Enables 24V aircraft board systems. Supports digital displays and glass cockpit. Adds reserves for auxiliary instruments, tablets and gadgets. Supplies power buses with 24 voltages. 24V power supply delivering up to 800W. Ample power for most installations.
With more than 190 000 engines sold and a global operating 4-stroke-fleet of more than 50 000 engines, Rotax aircraft engines lead the light sport and ultralight aircraft market. Rotax offers a worldwide network consisting of 16 authorized distributors and more than 220 points of sales and service supporting 270 OEMs with more than 400 Rotax powered models and customers worldwide. Therefore, Rotax aircraft engines are supplied to more than 80% of all aircraft manufacturers in its segment.

PROJECT SLINGSHOT BEGINS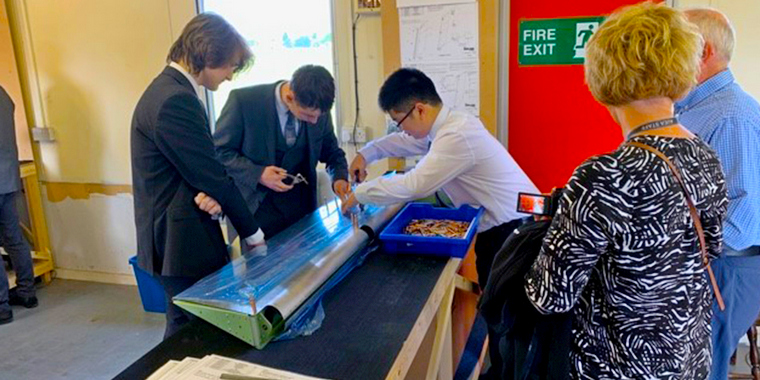 Introducing The Air League - They are the UK's leading aviation and aerospace charity with a vision focused on changing lives through aviation. Their mission is to inspire young people by awarding scholarships and work opportunities through aviation.

What is Project Slingshot?
The Air League was recently awarded grant funding from the Department for Transport (DfT) to kick start its flagship National Youth Aircraft Building initiative - Project Slingshot, which will see a team of youth building a Sling 2! This project will provide a major boost to the STEM (Science Technology Engineering and Mathematics) agenda of the UK's aviation and aerospace industries to positively influence the career outcomes of many '00s of young people across the UK.
Project Slingshot will give young people practical, hands-on experience in aviation, manufacture and flight. The initiative will support groups of young people to deliver a complete Sling 2 aircraft and to develop practical skills in engineering, project management and teamwork. Project Slingshot will deliver a legacy beyond the initial build programme, with the completed Sling 2 planned to deliver many years of flying for cadets, other youth groups and Air League scholars.
Nick West, the CEO of The Air League said: "We have had some fantastic support for the programme so far, which will genuinely make a huge difference to many young people who aspire to a career in the aviation and aerospace industries".

FAA ISSUES CERTIFICATE OF AIRWORTHINESS FOR THE FIRST TYPE CERTIFIED S-70M™ BLACK HAWK® HELICOPTER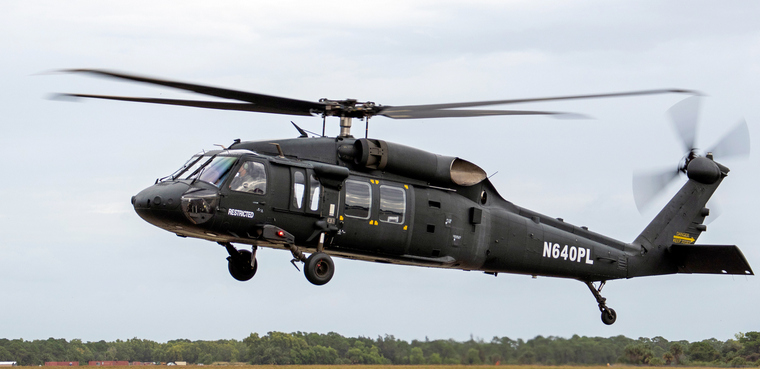 The Federal Aviation Administration (FAA) has completed its certification of the S-70M Black Hawk helicopter - a new type designation - by issuing Sikorsky, a Lockheed Martin company (NYSE: LMT) a Restricted Category Special Airworthiness Certificate. FAA certification, and the establishment of a pilot type rating, are expected to broaden the market for the military-designed helicopter by allowing civil and commercial operators in the United States to purchase new Black Hawk aircraft direct from the factory.

"With type certification, new production S-70M Black Hawk helicopters in the latest configuration are available to the U.S. commercial/civil market for the first time," said Jason Lambert, vice president of Sikorsky Global Commercial & Military Systems. "Internationally, where the FAA restricted category is not widely accepted, we can now discuss with other civil aviation authorities the potential of validating the aircraft for challenging civil operations in their countries' airspace."
"We thank the FAA for its rigorous evaluation of the first S-70M aircraft, and FlightSafety International for its partnership to upgrade an S-70i™ flight simulator and training curriculum to S-70M FAA standards," he said. "We also congratulate and welcome our first S-70M customer, San Diego Gas & Electric, which requires the rugged design and lift capacity of the Black Hawk helicopter to perform the demanding aerial firefighting mission."
California public utility San Diego Gas & Electric (SDG&E) took delivery of the first S-70M Restricted Category aircraft on November 18 at the Sikorsky Training Academy in Stuart, Florida. SDG&E will modify the aircraft to the Firehawk® configuration at United Rotorcraft, a division of Air Methods in Colorado. By 2023, the aircraft will be ready to drop water onto wildland fires with high accuracy from its 3,785-litre (1,000-gallon) external tank.
"As Sikorsky's authorized S-70 Black Hawk training partner, FlightSafety sees how important the S-70M model will be to the global helicopter market," said David Harper, centre manager, FlightSafety Learning Center in West Palm Beach, Florida. "We invested heavily to develop an all-new S-70M pilot training curriculum with advanced courseware and upgrade our flight simulator to a full motion Level-D capability. Work is underway with the FAA to gain Part 142 approval for our training course. FlightSafety is excited that pilots requiring S-70M initial type rating or an Airline Transport Pilot upgrade will soon be able to get those ratings at our facility in West Palm Beach."
Google Block Ad
Sikorsky received a type certificate for the S-70M aircraft from the FAA in February 2019, and produced the first-of-type aircraft a year later. During 2020-21, Sikorsky proved the aircraft conformed to the type design and assisted the FAA in establishing the new type rating.
The FAA certified the S-70M aircraft under Part 21 of the U.S. Code of Federal Regulations in the Restricted Category, basing its certification on the U.S. Army UH-60M Black Hawk helicopter. Although capable of several special purpose operations in the Restricted Category, Sikorsky requested approval for three: Agricultural operations; External Cargo, which allows usage of the aircraft's 4,082 kg (9,000 lbs.) external lift cargo hook and Forest and Wildlife Conservation, which includes the dispensing of liquids on wildfires.
PZL Mielec, a Lockheed Martin company, will build S-70M aircraft conforming to the FAA Restricted Category Special Airworthiness Certificate in Poland. Like the S-70i™ aircraft, the S-70M is a third-generation Black Hawk helicopter featuring a digital cockpit, GE 701D engines and wide chord rotor blades for increased levels of safety, performance, manoeuvrability and situational awareness.

LOCKHEED MARTIN DELIVERS FIRST F-16 FROM GREENVILLE DEPOT SUSTAINMENT PROGRAM



Lockheed Martin (NYSE: LMT) recently announced it has delivered the first F-16 jet as part of the F-16 Sustainment Depot program back to the U.S. Air Force. Lockheed Martin was originally selected for the U.S. Air Force's F-16 Sustainment Depot program in December 2020 and the first jet arrived in Greenville, South Carolina for work in spring 2021.

"This was the first fighter sustainment work awarded to the site and with F-16 production also well underway in Greenville, the site is now the global home of the F-16," says Danya Trent, Lockheed Martin vice president, F-16 Program.
The company provides full lifecycle support to the warfighter from development, production and sustainment to ensure mission readiness. On the F-16, Lockheed Martin is creating more than 300 new jobs by the end of 2022 to support both F-16 sustainment and production. These new roles represent Lockheed Martin's long-standing commitment to meet their customers' current and future needs and to bring more jobs to the Greenville area.
Many of these positions are on the leading edge of Lockheed Martin's digital engineering efforts - using advanced technologies and automation to reduce cost, decrease span time and improve product quality.
The F-16 is a critical piece of the 21st century warfare network. With more than 3,000 F-16s operating today in 25 countries - including 900 with the U.S. Air Force - we are focused on helping our customers seamlessly and securely connect all assets in the joint battlespace. The F-16 has flown an estimated 19.5 million flight hours and more than 13 million sorties. Today's latest version, the Block 70/72, offers unparalleled capabilities and will be flown by at least five countries beginning in the mid-2020s.



MALAYSIA MD 530G INITIAL ACCEPTANCE; TRAINING COMPLETE

MD Helicopters, Inc. (MDHI) has announced the initial acceptance of six MD 530G Light Scout Attack helicopters for the Malaysia Ministry of Defence via their agent Halaman Optima/ Destini Prima. The aircraft are now in transit to Malaysia for final acceptance and expected to arrive by the end of the first quarter of 2022. As part of the contract, eight pilots and nine mechanics from the 881st Regiment of Malaysia Army Aviation have completed forward arming and refuelling point (FARP) operations training in West Texas.

Destini Prima's Senior Vice President, Ek Sing Nguong, Lt Col RMAF (Retired) said, "We are very pleased to accept the delivery of this outstanding aircraft at MD Helicopters on behalf of the Malaysian Ministry of Defence. It is with great excitement that we are able to take this program to the next stage. We look forward to the equipment's arrival in Kuala Lumpur to complete the final acceptance training."
The 530G is the latest in a long line of light attack helicopter configurations based on the Model 500/530 airframe. The 530G for Malaysia continues to raise the bar on performance with the integration of the Wescam L3 MX10D sensor and the Pathfinder Ares Weapons Management System from Tek Fusion. These integrated systems are used to support the Dillion M134 Mini Gun, FN Herstal Heavy Machine Gun and Rocket Machine Gun pods and 2.75-inch Folding-Fin Aerial Rockets (guided and unguided). The aircraft provides overwhelming close-in support night or day, as well as outstanding reconnaissance capability.
MDHI Vice President of Programs, Duncan Koerbel noted, "The 530G continues to build on the outstanding history of the MDHI light scout attack platform. This aircraft brings the best value and performance in its class. Hands down. It is easy to maintain, incredibly agile and with over 27,000,000 flight hours is mission ready. MDHI is pleased to be a part of helping the Malaysian government provide land and maritime security."

AIRBUS HELICOPTERS AND KONGSBERG SIGN LONG-TERM COLLABORATION AGREEMENT TO SUPPORT NORWEGIAN ARMED FORCES



Airbus and Kongsberg of Norway have signed a long-term strategic agreement to collaborate over support and services for the Norwegian Armed Forces. Under the terms of a Memorandum of Understanding between Airbus Helicopters, Kongsberg Defence & Aerospace, and Kongsberg Aviation Maintenance Services, the companies will work to strengthen the deployment of local maintenance capabilities with the objective to optimize the availability of the NH90 helicopter.

As an initial activity, Airbus is developing and qualifying Kongsberg's facilities to provide deep maintenance of the NH90 tail gearboxes for the Norwegian fleet and to bring business opportunities for the Nordics where a total of 52 NH90s are operated by Norway, Sweden and Finland. The move will position Kongsberg as prime contractor for this support contract and the first entity outside Airbus to be qualified for the work.
In subsequent steps, Airbus and Kongsberg have identified further paths to exploit a range of additional cooperation opportunities with the objective of enhancing Norway's support provision.
Airbus Helicopters Regional Director Industrial Cooperation, Damien Lamy said: "This agreement is the beginning of an ambitious partnership with Kongsberg which will strengthen Norway's autonomy and sovereign support capability in this specialized field."
EVP of Kongsberg Aerostructures & MRO, Mr Terje Bråthen, says: "Kongsberg has a proven capability in production, manufacturing, repair and overhaul activity for the aerospace industry. Kongsberg is also a strategic partner to the Norwegian Armed Forces for sustainment and logistics. We are looking forward to our enhanced cooperation with Airbus with the overall goal of increased operational capability for NH90 users."




SOUTH AFRICA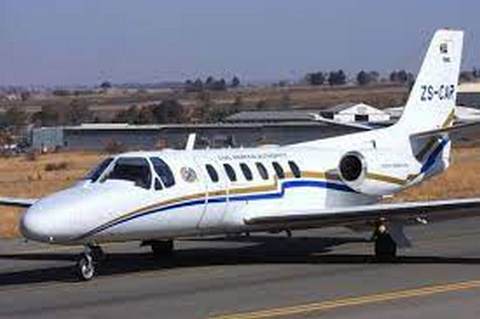 23 JANUARY 2020.

A Cessna S550 Citation S/II of the South African Civil Aviation Authority crashed into the Outeniqua mountains, near the town of Friemersheim. The three occupants were killed and the aircraft was destroyed.
The Citation departed Port Elizabeth Airport (FAPE) on a positioning flight to George Airport (FAGG). On approach to FAGG, the flying crew requested to carry out a calibration flight for the very high frequency omnidirectional range (VOR) beacon at FAGG. Due to inclement weather conditions at the time, they were not cleared to conduct VOR calibration. As a result, they decided to land and refuel the aircraft before commencing with the calibration of the Instrument Landing System (ILS) on runway 11 at FAGG. The flying crew requested take-off from runway 11 and an early right turn to intercept radial 250°, 17 nautical miles (nm) DME arc to radial 330° at 3000 feet (ft) climbing to 4000ft. The air traffic control (ATC) granted their request.
Radar data indicated that at 10:42, the aircraft took off from runway 11 and, once airborne, made a right-hand turn to intercept radial 250° using the George VOR (GRV VOR). The aircraft climbed to 3000ft. Once the aircraft reached 17nm on the DME from the GRV VOR (DME is co-located with the VOR), it commenced with a right-hand turn to intercept radial 330° while maintaining 17nm DME arc.
At 10:46, the ATC at FAGG advised the flying crew that they were now exiting controlled airspace and were advised to broadcast on the special rule's frequency. The crew acknowledged the advisory to change frequency and there was no further communication. The aircraft was still being monitored by ATC using secondary surveillance radar.
At 10:50, radar data showed the aircraft crossing radial 310° and entered a climb from 3000ft, reaching 3900ft. As the aircraft levelled off at 3900ft, a rapid descent occurred, and the aircraft lost 1500ft in approximately 9 seconds. Three seconds prior to impact, the aircraft nose pitched up before impacting a ridge at 2192ft.
Probable Cause:
The crew lost control of the aircraft which resulted in significant loss of altitude and as they attempted to recover, they collided with the mountain. According to the SAWS report, there was significant cloud coverage below 1500 ft above ground level at the time of the accident as observed in the METARs.
Mountain tops were obscured as seen on the Webcam. The aircraft route which is 17 N.M arc passes over the obscured mountains. From the limited FDR reading the aircraft attitude drastically changed into an unusual attitude when approaching the mountain area. This indicates that most probably, the pilot has entered into an unusual attitude during transition from VFR to IFR flight without preparation. The accident flight plan was VFR.
Contributing Factors:
1. The presence of low clouds at about 1500ft below above ground and obscured mountains with clouds;
2. The incapability of the crew to recover from unusual attitude; lack of supervision and disregard of the Civil Aviation Regulations requirements by the FIU (operator).
3. Overbanked and steep dive manoeuvre, unable to gain the required altitude before impact;
4. Lack of upset prevention and recovery technique (UPRT).



South Africa, Table Mountain National Park: A Jabiru J430 with two on board swerved into an embankment after an apparent, likely forced, landing on a road in the Table Mountain National Park in Cape Town. Both occupants were injured and were taken to a hospital.
South Africa, Birnamwood, Merrivale, KwaZulu-Natal: A Van Den Berg Lugbespuiting Cessna A188B AGwagon C was destroyed when it crashed into a maize field during an aerial application flight in Birnhamwood, Merrivale, KwaZulu-Natal. The sole pilot onboard received moderate injuries.

South Sudan, Agok Airstrip: A South Sudanese Air Force Antonov An-26 with 12 occupants suffered a severed wing during landing at Agok Airstrip, South Sudan. The aircraft was delivering examination papers from Juba to Rubkona, Ajongthok and Agok. On board were five crew members, five teachers and two security personnel. Preliminary information suggests the aircraft hit a pothole on landing, causing the left-hand wing to snap off, outboard of the no.1 engine. There were no reported fatalities.
Nigeria, Benin City Airport: A SmartLynx Malta Airbus A320-214 suffered a bird strike on landing at Benin Airport, Nigeria. The aircraft was unable to carry out the continuing flight 7173 to Lagos and a replacement aircraft was flown in.

Canada, East of Calgary, AB: Morningstar Air Express ATR 72-202(F) was operating as flight MAL8058 from Calgary (CYYC), AB to Regina (CYQR), SK with 2 flight crew on board. During the initial climb, through 12000 feet, MAL8058 encountered severe turbulence. The flight crew were unable to control the aircraft in pitch and roll on two separate occasions. In addition, both engine oil pressure warning lights illuminated briefly. Several loose items flew about the flight deck but neither pilot was injured. A decision was made to return to CYYC where an uneventful landing occurred.
Venezuela, Bolivar State: The Venezuelan military has neutralized a "TANCOL" (terrorists, armed, drug traffickers of Colombia) Cessna 210 found on a clandestine runway while conducting reconnaissance and search operations in the Bolivar State of the country.

Chile, Duqueco River, near Los Ángeles: A Elitellina opf Corporación Nacional Foresta Eurocopter AS 350B3 Ecureuil. While trying to take in water for firefighting, a Eurocopter AS 350B3 Ecureuil crashed in to the Duqueco River, near Los Ángeles, Biobío. The pilot survived the crash.
USA, near Carbondale-Southern Illinois Airport: A Cessna 172N Skyhawk struck a large powerline and impacted the terrain while on approach during a night proficiency training flight near Carbondale-Southern Illinois Airport (MDH/KMDH), Illinois. The sole pilot onboard received minor injuries.

USA, Buckeye, AZ: An Airborne Tactical Advantage Company (ATAC), Dassault Mirage F1CR, a contracted aggressor training aircraft from Luke AFB, was involved in an undeclared accident near Buckeye. Arizona. The pilot ejected safely.
USA, Olathe-Johnson County Executive Airport, KS: A Quadrant Investments 1 LLC Piper PA-46-500TP Malibu Meridian crashed during take-off from runway 36 at Olathe-Johnson County Executive Airport, KS (OJC/KOJC). A post-impact fire erupted, destroying the aircraft. The pilot was cleared for take-off on an IFR clearance. At about 10:21 local, the pilot of N2445F transmitted "Uh, we've got to come back around, 45F". The local controller cleared the flight to land. There were no further transmissions from N2445F. According to ADS-B track data, the highest altitude attained after lift-off was about 150 feet above airport elevation about 15 seconds after lift-off. The final groundspeed reported was 45 knots at about 125 feet above airport elevation 3 seconds later. The sole pilot onboard was fatally injured.

USA, near West Houston Airport (IWS/KIWS), Houston, TX: An Aviation Partners SA LLC Mooney M20J 201 with two on board clipped some trees and impacted the Pine Forest Country Club golf course terrain while on approach to West Houston Airport (IWS/KIWS), Houston, Texas and came to rest inverted. The two people onboard were injured and airlifted to hospital in stable condition and the aircraft sustained substantial damage.




6 FEBRUARY 1933

Gayford and Nicholetts make the first non-stop flight from England to South Africa in a Fairey Long-Range Monoplane. The 5,309-mile (8,544 km) flight was a new distance record and took 57 hours 25 min.









Google Banner Ad



PLEASE GO TO
www.youtube.com/channel/UCCuRVZAGodT6sztTeXBGeMw
and subscribe to our YouTube channel