Compiled by Willie Bodenstein




Google Banner Ad




THIS WEEK IN AIRLINES, AIRPORTS AND AIRLINERS

Canadian Government must act to reduce delay situation at Canadian airports.

ICAO-Latest air traffic forecasts illustrate encouraging recovery and higher growth in global air travel.

Boeing and Ethiopian Airlines announce order for five 777 freighters.

Delta A321neo lifts off on inaugural flight from Boston.

Air France is working on a new La Première Cabin.

Cathay Pacific appoints new Regional General Manager
Rakesh Raicar will be spearheading the airline's efforts in South Asia, Middle East and Africa.

Qatar Airways Group releases 2021 sustainability report.
Etihad Airways wins at the Business Traveller Awards 2022.
IAG orders Boeing 737-8200 and 737-10.



Google Banner Ad



CANADIAN GOVERNMENT MUST ACT TO REDUCE DELAY SITUATION AT CANADIAN AIRPORTS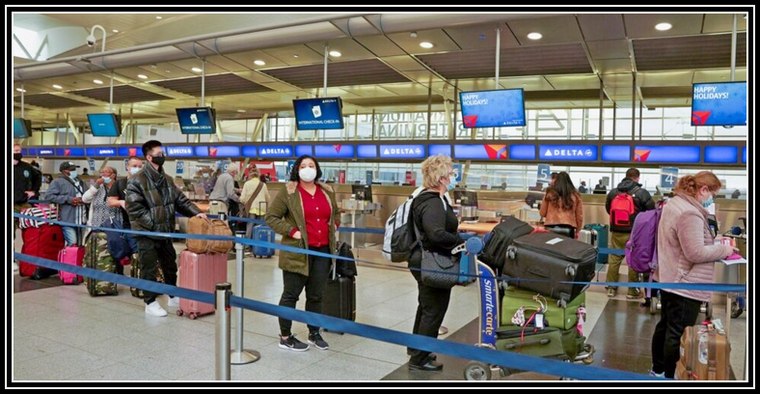 The International Air Transport Association (IATA) has written to the Canadian Government urging the ministers in charge to take immediate action to reduce the massive delays at immigration and security which are presently occurring at the country's main international airports.


Over the past weeks, Toronto's Pearson International Airport reported that passenger wait times at security screening doubled and, in some instances, even quadrupled. Meanwhile, passengers on nearly every second international arriving flight were subjected to immigration delays, which in some cases included waiting on the airplane for up to three hours before they were allowed to disembark. Over the past four weeks, the travel plans of around 100,000 passengers per week have been disrupted.
Barring the option of the government removing the current vaccination mandate for air travel, the use of ArriveCAN for capturing and submitting vaccination and health information, and the random on arrival testing, IATA is asking the relevant authorities to:
Introduce dedicated immigration lanes for arriving international passengers who did not provide their required health and vaccination details in advance through ArriveCAN. Canada Border Services Agency (CBSA) data shows that the immigration process for passengers where the ArriveCAN details need to be collected on arrival takes 3-5 minutes as compared to 15-30 seconds in cases where the data has been supplied in advance. This would speed up the immigration for all passengers who completed their ArriveCAN before landing in Canada.
Upgrade the mobile app version of ArriveCAN to include the immigration and customs related questions so arriving international passengers can submit their relevant information in advance of arrival (currently only available on the web based ArriveCAN in Toronto and Vancouver).
Relocate on-arrival random testing facilities from the terminal / airport and/or offer a home testing option.
Ensure that both CBSA and Canadian Air Transport Security Authority (CATSA) have the staffing required to offer an efficient immigration and passenger screening process.
"Aviation, along with travel and tourism, were hit particularly hard during the COVID-19 pandemic and even more so in Canada, due to the very strict border control measures implemented by the government. Following the easing of many of these restrictions, demand is coming back and it is clear that people want to travel. We can therefore ill afford to have passengers subjected to unacceptable wait times both on arrival in the country or on departure. The relevant authorities must urgently consider removing the last remaining travel related COVID-19 restrictions and work with the industry on policies and processes which will allow passengers to pass through airports with no undue delay," said Peter Cerda, IATA's Regional Vice President for the Americas.
ICAO-LATEST AIR TRAFFIC FORECASTS ILLUSTRATE ENCOURAGING RECOVERY AND HIGHER GROWTH IN GLOBAL AIR TRAVEL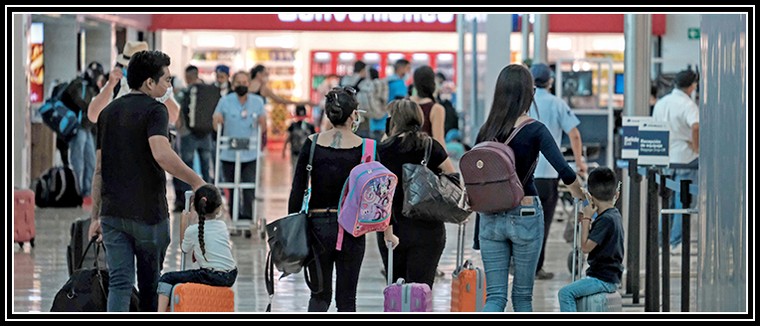 ICAO's latest analysis of global air traffic reveals clear signs of a strong global recovery in air traffic, characterised by increasing airline confidence and a range of regional air connectivity and air travel facilitation improvements.


The number of air passengers carried from January to April 2022 increased by 65% compared to the same period in 2021, while aircraft flight departures increased by 30%.
Airline seat capacity grew by 32% during the same period and with continuing supportive conditions for increases in air travel demand expected, ICAO is projecting a stronger overall rate of recovery this year compared to last.
In terms of regional highlights, North America and Latin America/Caribbean domestic seat capacity has now recovered to pre-pandemic levels and the same has been true in other large domestic markets such as India, Australia, Brazil and Mexico. Intra-Europe seat capacity, meanwhile, is also on a very positive trajectory.
By the end of 2022, total seat capacities within and between North America, Europe, the Middle East, South-West Asia and the Latin America/Caribbean region are all expected to recover to, or closely approach, their pre-pandemic levels.
The pace of recovery in the Asia and Pacific and Africa regions continues to be more challenging, with a recovery of full seat capacity expected in Asia and Pacific by 2023-24 and in Africa by 2024-25.
"These recovery indicators are highly encouraging", stressed ICAO Secretary General Juan Carlos Salazar, "and most especially with respect to the re-opened travel and tourism markets and other positive economic and sustainability benefits which inevitably result from expanded international seat capacity and air connectivity."
"There is still much to be done, however, and I look forward to the point where we can announce the full recoveries of all world regions."
ICAO's ongoing efforts to work with governments and industry to reconnect the world is expected to get another boost this September, when the 41st ICAO Assembly will be held with in-person attendance of the civil aviation delegates from the UN agency's 193 Member States.
"ICAO has established 'Innovation' and 'Resilience' as the co-themes for this year's Assembly and we expect some important decisions from states on how to prioritise current efforts to digitise a contactless travel experience and to promote more of the latest innovations in aircraft design and propulsion now taking place," Salazar underscored.
"It's critical for economies everywhere that collaboration among governments and industry is reinforced, and that our global community builds on the current momentum for a full return to pre-pandemic flight levels, while parallel environmental and digital transformation progress continues to be made."
Google Block Ad
BOEING AND ETHIOPIAN AIRLINES ANNOUNCE ORDER FOR FIVE 777 FREIGHTERS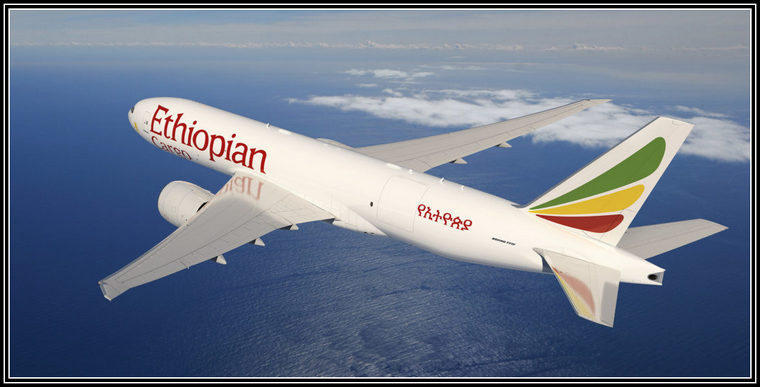 Boeing [NYSE:BA] and Ethiopian Airlines has announced that the carrier is further expanding its all-Boeing freighter fleet with an order for five 777 Freighters. The order is currently unidentified on Boeing's orders and deliveries website.

"The addition of these five 777 Freighters into our cargo fleet will enable us to meet the growing demand in our cargo operation. While cementing our partnership with Boeing with new orders, the growth of our freighter fleet takes the capacity and efficiency of our shipment service to the next level," said Ethiopian Airlines Group CEO Mr. Mesfin Tasew. "We always strive to serve our customers with the latest technology aircraft the aviation industry could offer. Our cargo terminal is Africa's largest, coupled with fuel-efficient freighters and well-trained cargo handling professionals will enable our customers get the best quality shipment service. Customers can rely on Ethiopian for wide-ranging cargo services across five continents."
Boeing's market-leading 777 Freighter is the world's largest, longest-range and most capable twin-engine freighter flying with 17% lower fuel use and emissions to prior airplanes. Ethiopian Airlines operates a fleet of nine 777 Freighters, utilising the model's range of 4,970 nautical miles (9,200 km) and maximum structural payload of 107 tonnes (235,900 lb) to connect Africa with 66 dedicated cargo centers throughout Asia, Europe, the Middle East and the Americas.
"Ethiopian Airlines' all-Boeing freighter fleet provides them with unrivalled capability and flexibility as Africa's largest cargo operator," said Ihssane Mounir, Boeing's senior vice president of Commercial Sales and Marketing. "These additional 777 Freighters will enable Ethiopian to capitalise on near-term cargo demand, while positioning the airline for further expansion in the future."
In early March 2022, Boeing and Ethiopian Airlines also announced the signing of a Memorandum of Understanding for the carrier's intent to purchase five 777-8 Freighters, the industry's newest, most capable and most fuel-efficient twin-engine freighter. Ethiopian Airlines also operates three 737-800 converted freighters, as well as a combined passenger fleet of more than 80 Boeing jets, including 737s, 767s, 777s and 787s.
DELTA A321NEO LIFTS OFF ON INAUGURAL FLIGHT FROM BOSTON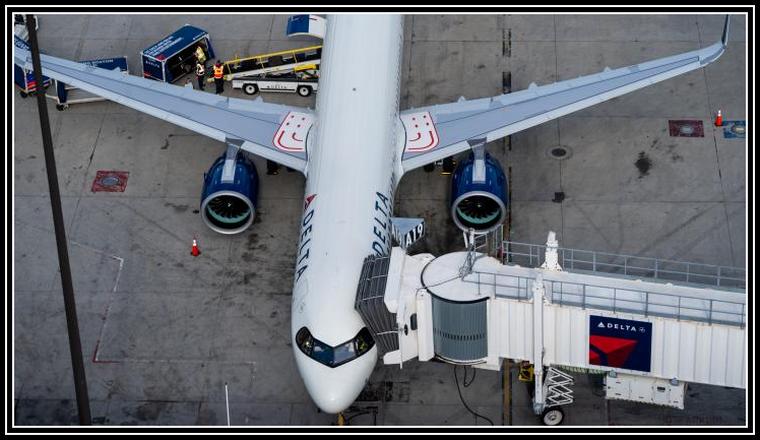 The latest addition to Delta's fleet, the A321neo, lifted off from Boston Logan International Airport last Friday morning, bound for San Francisco International Airport. Customers on the inaugural flight were the first to experience an improved cabin experience throughout - including an industry-leading domestic first-class seat - and flew with confidence that their trans-continental journey is more fuel-efficient.

The inaugural flight took off as Delta continues to grow as Boston's No. 1 global airline, offering the most flights and seats of any carrier. This summer, Delta will operate up to 150 daily nonstop flights from Boston to over 50 destinations, a more than 10% increase in capacity since their pre-pandemic height in October 2019. By mid-August, Delta will serve each of Boston's 20 most popular markets nonstop, including new service to five additional destinations: Tel Aviv (TLV), Athens (ATH), Baltimore (BWI), Denver (DEN) and San Diego (SAN).
"Delta's A321neo product will deliver a superior premium travel experience for our customers in Boston and around the country," said Mahendra Nair, Delta's S.V.P. - Fleet and TechOps Supply Chain. "The introduction of this state-of-the-art, more fuel-efficient aircraft to our fleet is also an important commitment on our Flight to Net Zero, our journey to decarbonise aviation."
The aircraft's comfortable cabin configuration features thoughtful touches throughout, including a new domestic first-class seat design with larger, improved privacy space, a sturdier tray table, more stowage space for personal items, as well as enhanced memory-foam seat cushions in all cabins.
Customers can enjoy Delta's industry-leading seatback entertainment on board, with the airline introducing an expanded library of content on A321neos with 50% more hit movies, TV shows and music than other aircraft in its fleet. Fast-streaming Wi-Fi is available for purchase and power ports are available at each seat, along with spacious overhead bins and state-of-the-art HEPA cabin air filtration systems throughout.
Delta's newest fleet helps to reinforce the company's position as an industry leader in environmental sustainability. Powered by Pratt & Whitney GTF™ engines, Delta's A321neo offers 20% better fuel efficiency over Delta's current A321ceos.
In addition to San Francisco, Delta will operate A321neo flights between Delta's hub at Boston Logan International bound for San Diego (SAN) and Denver (DEN) starting July 11 and on select trips to Seattle (SEA) beginning July 20.
Delta's A321neos can seat 194 customers, with 20 in First Class, 42 in Delta Comfort+ and 132 in the Main Cabin. The new model will be deployed primarily across Delta's extensive domestic network, complementing the Airbus A321ceo fleet of more than 125 aircraft.
Google Block Ad
AIR FRANCE IS WORKING ON A NEW LA PREMIÈRE CABIN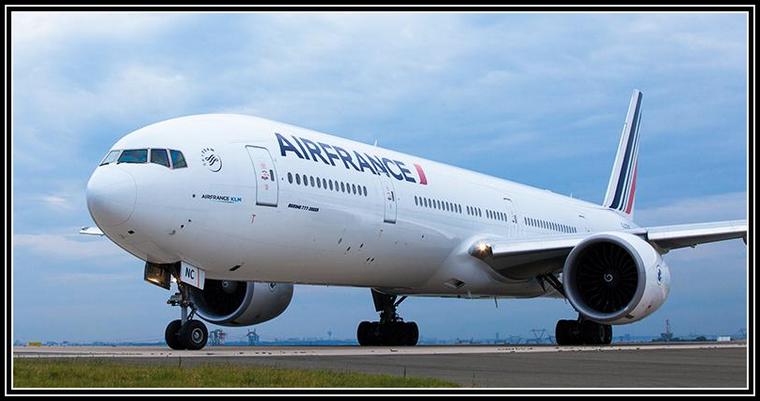 After unveiling a new standard of comfort in its long-haul Business cabin, Air France has announced that it is working on the design of a completely new La Première cabin. This confirms the airline's commitment to continue to offer its most exclusive and elegant service, regularly rewarded for its quality and excellence.


Now in the design phase, the new concept will be unveiled during the 2023/2024 winter season. The future cabin will be the longest on the market and will offer up to three modular configurations that can be fully privatised for an even more exceptional journey: a seat, a sofa and a fully flat bed. The new cabin will equip a larger number of aircraft than at present.
"La Première represents the highest level of French excellence and is an intrinsic part of Air France's DNA. Even at the height of the Covid crisis, we could see the attractiveness of such an offer for our customers, particularly on the North Atlantic route, where load factors in the La Première cabin are currently higher than they were back in 2019. We look forward to unveiling this new cabin, which is set to meet the highest global standards," said Benjamin Smith, CEO of Air France-KLM.
This large-scale project is part of Air France's strategy to move upmarket, which also covers fleet renewal, lounge renovation and the development of a more sustainable catering offer, signed by Michelin-starred chefs in the airline's Business and La Première cabins.
Introduced in 2014, Air France's La Première suites are currently available on board select Boeing 777-300s serving top destinations in North America, South America, Africa and the Middle East.
CATHAY PACIFIC APPOINTS NEW REGIONAL GENERAL MANAGER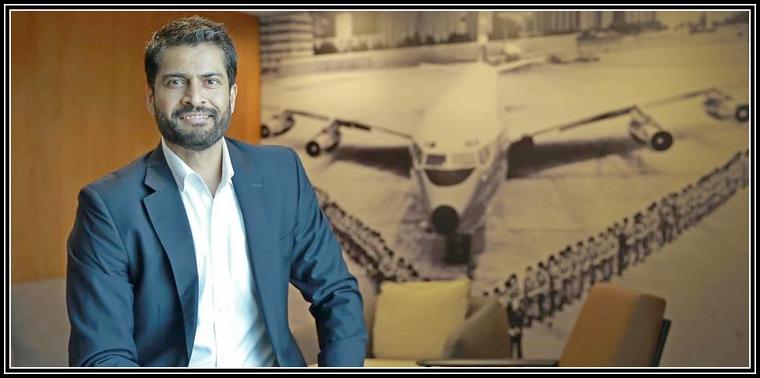 Cathay Pacific, the award-winning Hong Kong based airline, has appointed Rakesh Raicar as the airline's new Regional General Manager for South Asia, Middle East and Africa (SAMEA). Raicar, who has over 30 years of experience working with Cathay Pacific, will take over from his predecessor, Mark Sutch. Based in Mumbai, India, Raicar would be responsible for the growth of the airline's business and operations in the said regions.

Raicar began his career with Cathay Pacific in 1992 and has held several roles through the course of his tenure including Regional Marketing & Sales Manager, South Asia and Sales and Country Manager, South Africa and Indian Ocean. His most recent role was General Manager - South West Pacific where he led, developed and executed commercial strategies for the entire region.
Commenting on the development, Rakesh Raicar said, "My journey with Cathay Pacific has been very enriching. Cathay Pacific has always seen SAMEA as an important region in the network to grow our passenger and cargo business."
"As an airline with a vision to be one of the world's greatest service brands, we continue to stay true to our brand ethos and move forward for our customers and partners by offering them a series of enhancements and services across our business verticals."
Rakesh holds a Bachelor's degree in Commerce from University of Mumbai and a post-graduate diploma in Marketing from the Jamnalal Bajaj Institute of Management Studies.
Google Banner Ad
QATAR AIRWAYS GROUP RELEASES 2021 SUSTAINABILITY REPORT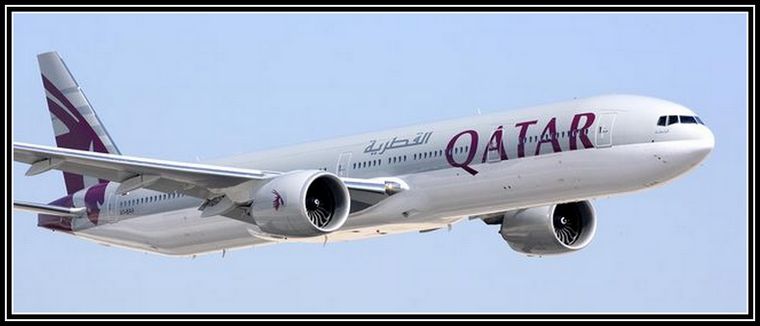 Qatar Airways Group has recently published its Sustainability Report for FY2019-21, a special 2-year edition themed "Response, Relief, Recovery, Resilience". Acknowledging the unprecedented circumstances, the global aviation community faced in 2020, the approach of this two-year report differs from previous years, due to the impact of the COVID-19 pandemic on its business-as-usual operation.

The latest report details how the airline group was able to quickly respond to the needs of its customers, and its relief efforts in providing repatriation to people stranded and transport of essential medical and other supplies, as well as the airline's strategy to recover and build resilience to ensure long-term business sustainability.
Qatar Airways was adept in aligning short-term emergency responses with investments into long-term economic, social and environmental objectives to ensure the safety, security and well-being of its passengers and employees. It maintained its mission of 'Connecting People and Moving Cargo' safely and hygienically, becoming an airline customers can trust and rely on.
Qatar Airways Group Chief Executive, His Excellency Mr. Akbar Al Baker, said: "The COVID-19 pandemic challenged the industry, businesses large and small, local and national governments, families and individuals in ways few of us could have imagined. While it impacted every aspect of our business in 2020 and 2021, we worked to address the pandemic while continuing to drive industry's agenda toward net-zero. Our industry recognises that there is more work to be done. We will continue to share our progress and be responsible for ensuring a safe and sustainable industry for future generations."
During the peak of the pandemic, Qatar Airways remained steadfast in its ambition to demonstrate leadership in environmental sustainability, and continued to work on cementing the path towards a sustainable recovery and contributing to the conservation of global biodiversity with its zero-tolerance policy towards illegal trafficking of wildlife and its products. Together with oneworld member airlines, Qatar Airways committed to net zero carbon emissions by 2050, becoming the first global airline alliance to unite behind a common target to achieve carbon neutrality. It also partnered with IATA to launch its voluntary carbon offset programme for passengers, which has now extended to include its cargo and corporate clients, while continuing to improve their environmental performance and securing the accreditation to the highest level in the IATA Environmental Assessment Programme (IEnvA).
Today, passengers can enjoy seamless connectivity to more than 140 destinations across the airline's extensive global network via the best airport in the world, Hamad International Airport, connecting with popular destinations across the Middle East, Africa, Asia and Australasia.
ETIHAD AIRWAYS WINS AT THE BUSINESS TRAVELLER AWARDS 2022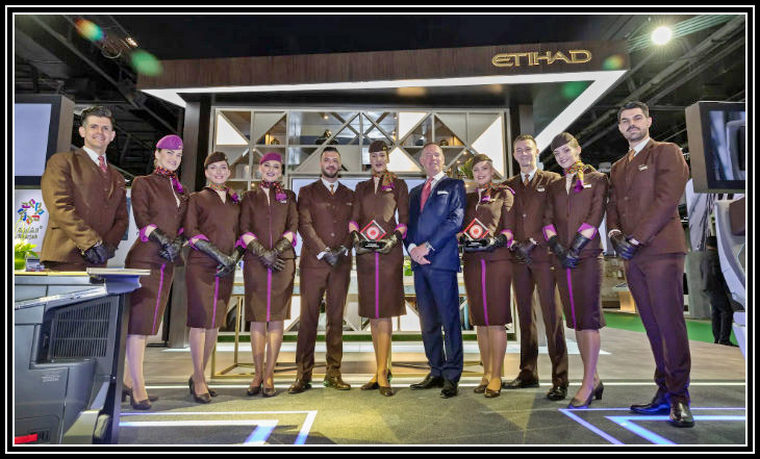 Etihad Airways, the national airline of the UAE, has been recognised as the airline with the 'Best Cabin Crew' as well as being awarded the 'Best First Class' at the Business Traveller Middle East Awards 2022.

The airline's cabin crew are renowned for their authentic and personal service inspired by traditional, generous Emirati hospitality. Etihad has won many awards for its outstanding cabin crew service in the past and it has always been a hallmark of the brand. The airline's crew are taken through an extensive training process before taking to the skies which focuses on safety, service and hospitality. Etihad is currently recruiting cabin crew to join its multinational team based in the emirate of Abu Dhabi.
Etihad's First class also took home the coveted Business Traveller award. The First cabin is designed as a private universe - a sanctuary in the sky - which provides guests with a highly personalised and bespoke service tailored to the guests' individual preferences. This includes a tailormade dining experience allowing guests to create a bespoke menu in the sky. Guests travelling in First will also be given complimentary loungewear for comfort in flight as well as premium Acqua di Parma amenity kits.
Guests travelling in First class are also invited to check in at a private area at Abu Dhabi International Airport and dedicated queues around the world. They also have exclusive access to the airline's dedicated first-class lounge with dining inspired by the Middle East as well as international cuisine. Etihad's feature bar serves drinks from the Etihad cellar. A fitness room and shower facilities also allow guests to maximise their time and depart feeling refreshed.
The Business Traveller Middle East Awards were presented at a gala dinner attended by travel industry leaders after the opening day of the Arabian Travel Market in Dubai. The awards are presented based on votes cast online by travellers and readers of Business Traveller Middle East magazine.
At the Arabian Travel Market this year, Etihad is showcasing the new interior cabin design of the A350-1000, the airline's newest aircraft type which joined the fleet in March. In addition, Etihad revealed its new Economy products featuring a new dining experience designed with environmental sustainability and an elevated guest experience as a priority. The dining equipment is reusable and forms a closed loop recycling system, meaning at the end of their life, the products will be collected, washed, ground and the resulting powder will be re-used to produce new products. This new product roll out will take place in the fourth quarter and will ensure the airline meets its pledge to reduce single use plastic from the operation by 80% by the end of 2022.
IAG ORDERS BOEING 737-8200 AND 737-10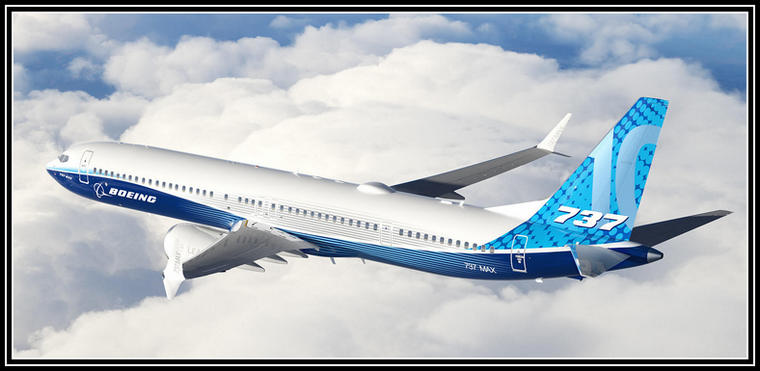 International Airlines Group (IAG) has reached agreement with Boeing to order 25 737-8200 and 25 737-10 aircraft, plus 100 options.

The aircraft will be delivered between 2023 and 2027 and can be used by any airline in the group for fleet replacement.
Luis Gallego, IAG´s chief executive, said: "The addition of new Boeing 737s is an important part of IAG´s short haul fleet renewal. These latest generation aircraft are more fuel efficient than those they will replace and in line with our commitment to achieving net zero carbon emissions by 2050."
The fleet order is subject to approval by IAG shareholders.
Google Banner Ad