Compiled by Willie Bodenstein



Google Banner Ad



THIS WEEK IN MIDWEEK UPDATE

EAA Sport Pilot Academy selects RV-12iS for training fleet.
EBACE 2022, Daher highlights its vision for a more sustainable future of aviation.
First time ACH130 flying with sustainable aviation fuel in Scandinavia.
Republic of South Korea selects Bell 505 as its new military helicopter trainer.
VoltAero brings its Cassio electric-parallel hybrid aircraft to the Netherlands.
Subaru completes maiden flight of UH-2 for JGSDF.
Joby receives Part 135 certificate from the FAA.
Russian Helicopters to present Ansat Helicopter with a "Glass Cockpit" and BAS-200 UAV.
Worldwide Incidents and accidents
This week in history, 2nd Lieutenant John H. ("Dynamite") Wilson of
the 96th Aero Squadron jumped from19,861 feet (6,053.6 meters), more than a mile higher than the previous highest parachute jump.



Google Banner Ad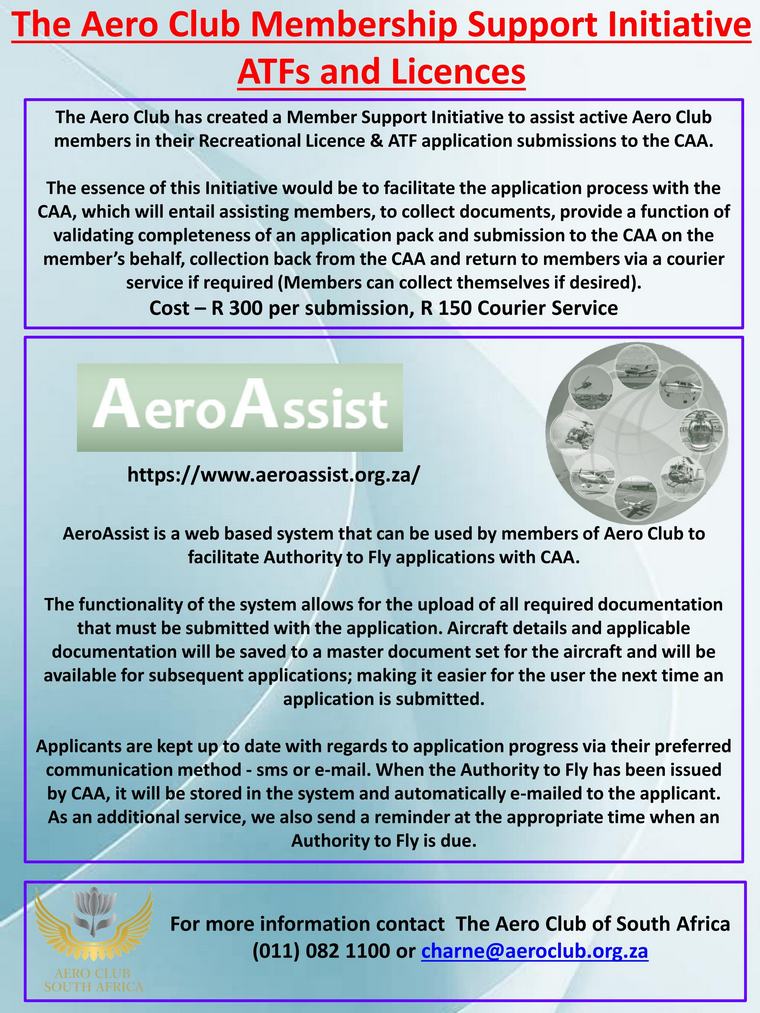 THE AER0 CLUB'S YEARBOOK IS NOW ON SALE

WWW.AEROCLUB.ORG.ZA/SHOP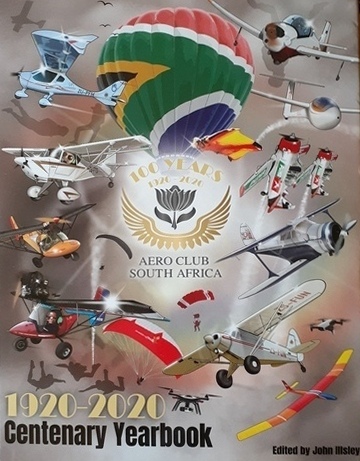 4
10th Newcastle Airshow. Contact Johan Pieters E-mail: Johan@champ.co.za Cell: 082 923 0078

4
SAPFA Krugersdorp ANR at Jack Taylor airfield, Krugersdorp. Contact Frank Eckard e-mail: frank.eckard@mweb.co.za Cell: 083 269 1516

11
Brakpan Cessna Fly-in. For more info contact Clarissa 074 953 7144

11
Proper Planning Prevents Poor Performance. Brakpan Airfield Clubhouse. Contact Santjie 063 239 2151

15 to 19
SAC National Aerobatics Championships at Wingspark airfield. Contact Annie Boon: E-mail: chunge@mweb.co.za

16 to 18
SAPFA Rally Nationals at Brits airfield. Contact Frank Eckard E-mail: frank.eckard@mweb.co.za Cell: 083 269 1516

22
Polokwane Airshow Contact: Noel Netshivhodza E-mail: netcoxm@gmail.com Cell: 081 728 0843

25
SAPFA Speed Rally at Middelburg airfield. Contact David le Roux e-mail: david@pilotinsure.co.za Cell: 073 338 5200







1 to 3

EAA Taildraggers at Warmbaths airfield. Contact Richard E-mail: Richard.nicholson1963@gmail.com Cell: 082 490 6227

7 to 9
AERO South Africa at Wonderboom National Airport. Contact Annelie Reynolds E-mail: annelie.reynolds@za.messefrankfurt.com

16
SAPFA Kitty Hawk Rally. Contact Frank Eckard E-mail: frank.eckard@mweb.co.za Cell: 083 269 1516

16
Garden Route airshow at George airport. Contact Brett Scheuble

22 to 31
EAA AirVenture Oshkosh, Wisconsin, USA. Camping on the airfield contact Neil Bowden E-mail: neil1@telkomsa.net

29 and 30
Soutpansberg fly-in Louis Trichardt.
Contact Jaco E-mail: spbvliegklub@gmail.com Cell: 082 353 6002

30
Krugersdorp Flying Club Spot Landing. Contact Nandi Tel: 083 577 8894 E-mail kfc@iafrica.com







26-27
Bethlehem Airshow at Bethlehem airfield. Contact Stephan Fourie at E-mail: fouriesj1491@gmail.com Cell: 072 344 9678

26-28
Kuzuko Lodge RV fly-in safari in the Karoo. Contact Clive Gibson at E-mail: cagibson@global.co.za Website: www.kuzuko.com







EAA SPORT PILOT ACADEMY SELECTS RV-12IS FOR TRAINING FLEET



The new RV-12 is truly a breakthrough airplane, it will change the way you think about Van's Aircraft. This factory-built Light Sport Aircraft (LSA) is ready to fly, with no assembly required. So even if you've never touched a wrench, you can own one of these amazing airplanes." - Sportys.com


The Experimental Aircraft Association recently selected the RV-12iST aircraft for use in its Sport Pilot Academy fleet. Vans has built three airplanes for EAA, which will live at the organisation's home airport in Oshkosh Wisconsin. The R-12iST makes a terrific and economical learning platform that's also a lot of fun to fly.
Watch the video to learn all about the updated program and aircraft!

EBACE 2022, DAHER HIGHLIGHTS ITS VISION FOR A MORE SUSTAINABLE FUTURE OF AVIATION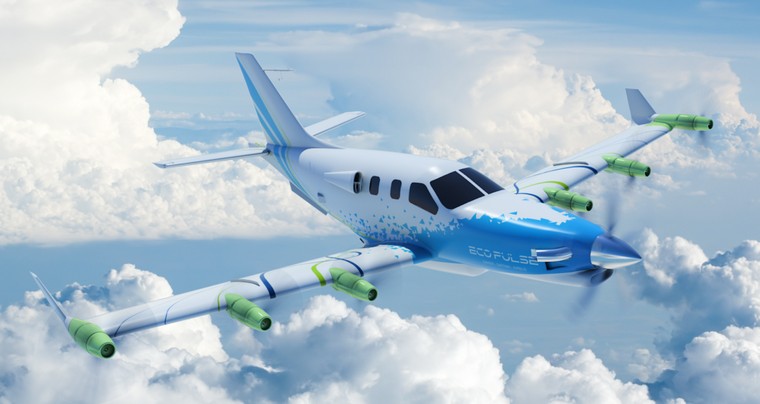 Daher's research, development and production activities that will contribute to an increasingly sustainable aviation industry were outlined by the company during its media briefing today at the European Business Aviation Convention & Exhibition (EBACE) in Geneva, Switzerland.

Chief Executive Officer Didier Kayat underscored the benefits of Daher's family ownership and the company's 160-year history in developing solutions that respond to aviation's long-term climate goal of reaching net zero carbon emissions by 2050.
Didier Kayat, Daher's Chief Executive Officer stated: "In taking bold steps to decarbonise airplanes, we need to evolve the way we build them - applying innovative materials and rethinking their industrialisation - while also decarbonising the entire process that leads to the aircraft manufacturers' assembly lines."
Among its leading research and development projects is the EcoPulse™ distributed propulsion hybrid aircraft demonstrator, being developed by Daher, Safran and Airbus with the support of France's CORAC civil aviation research council. Its purpose is to develop the key architectural principles for future hybrid airplanes.
This demonstrator utilises Daher's TBM 900-series turboprop aircraft as the baseline airframe with minimal systems equipment and with its standard propulsion system being augmented by six wing-mounted propellers, each of which are driven by 50-kW electric motors.
The EcoPulse™ demonstrator has been powered up at the Tarbes, France facility of Daher's Aircraft Division in preparation for the initiation of flight evaluations this year.
In addition to Daher's role as the aircraft integrator for EcoPulse™, the company's responsibilities include flight/airworthiness testing and overall analysis co-ordination of the test results. Airbus is in charge of developing the high-energy-density 350 kW/350 kg main battery system for EcoPulse™, along with aerodynamic and acoustic integration of the distributed-propulsion system, as well as development of a flight control computer. Safran supplies the electric motors and oversees the distributed hybrid-propulsion system's integration.
Kayat said another bold step in Daher's research and development strategy was the company's decision to create three new innovation centers- called Techcenters - that cover each of its core businesses: aircraft manufacturing, aerospace equipment and logistics.
The Aerostructures Techcenter in Nantes, France will accelerate Daher's innovation in composite structural components while reducing their technological maturity lead time. The Aircraft Techcenter at Tarbes is dedicated to the development of the company's aircraft manufacturing core business, and includes materials laboratories, rapid prototyping workshops, and facilities for mechanical engineering testing, systems integration, along with flight test preparation and operation.
"These innovation centers represented a bold decision by Daher, as we launched them while the aviation sector was still facing challenges from the COVID-19 pandemic," Kayat added. "They reflect our ambition and commitment to develop increasingly innovative and environmentally responsible solutions, which can further be introduced on Daher's aircraft roadmap."

FIRST TIME ACH130 FLYING WITH SUSTAINABLE AVIATION FUEL IN SCANDINAVIA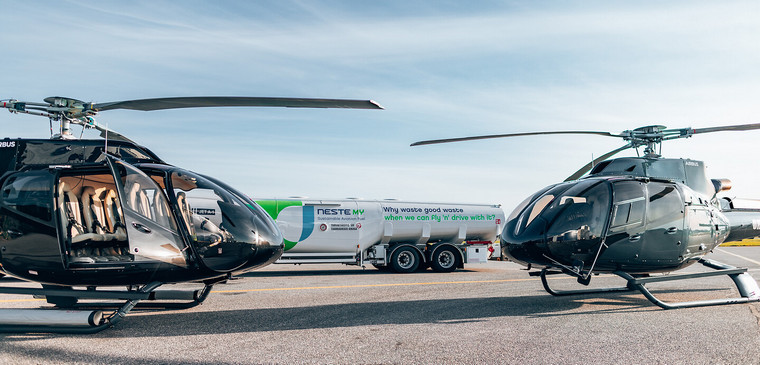 The first two ACH130s acquired by Helsinki Citycopter have just landed in Finland and is a cause for celebration for many reasons. Above all, it is the company's fulfilment of the viability of its commitment to combine exclusive private flights with its environmental responsibility.

"We are a young company, established in 2020, and our commitment to sustainability for future generations is part of our DNA," explains Joonas Nurmi, CCO, and Co-Founder of Helsinki Citycopter. "That's why we will start using Neste MY Sustainable Aviation Fuel in our new ACH130s as the first helicopter company to do so in Northern Europe".
Helsinki Citycopter will start replacing fossil aviation fuel with sustainable aviation fuel at Helsinki-Vantaa airport. In the first phase, the helicopter company will undertake to replace 10% of its annual refuelling with an approximate mixture of 38% sustainable aviation fuel (SAF) and 62% fossil aviation fuel.
Indeed, every Airbus helicopter is certified to fly with up to a 50% blend of SAF in the fuel, which allows operators to substantially reduce CO2 emissions while maintaining flight performance completely identical to that of traditional kerosene. While SAF is currently more expensive and harder to source than kerosene, the supply of this biofuel is expected to grow as demand increases, and with it supply chains becoming more efficient.
"Neste has been delivering Neste "MY Sustainable Aviation Fuel" to Helsinki-Vantaa Airport starting from April 2021," explains Tuomas Kulola, Head of B2B Sales, Marketing & Services at Neste. "Neste MY Sustainable Aviation Fuel is produced from a mix of renewable and sustainable waste and residue raw materials, such as used cooking oil and animal fat waste."
The Helsinki Citycopter fleet consists of Airbus ACH130, H125 and H120 helicopters, and was chosen as the startup company of 2022 by the Helsinki-Uusimaa Regional Council.
"Our new helicopters provide a memorable travel experience for business and private customers alike. Independent of airports, helicopters also supplement blind spots in the Finnish aviation network, as flights to certain regions have been reduced and several airports have been closed down," says Captain Ari Kallinen, one of the founding members of Helsinki Citycopter. The young company's philosophy is that it can offer more sustainable flights, as its first commitment to SAF is currently the most effective way to reduce CO2 emissions in commercial aviation.
"The ACH130 is not only efficient, safe and stable, but in terms of the distance and number of passengers, it consumes less fuel than an average-sized motorboat," adds Nurmi. "This investment is indeed in line with our sustainability strategy aimed at carbon neutrality. We are the only aviation company whose service has been granted the Sustainable Travel Finland label, and these two new helicopters aim to reduce flight emissions even further."
The choice of the ACH130 also represents a commitment to reducing the sound level footprint and noise pollution of its flights. In fact, the ACH130 flies with a noise signature 6dB below ICAO limits, which means it is quieter than the most restrictive limits defined by the Grand Canyon National Park in the United States - a recognised benchmark for eco-friendly tourism operations.

REPUBLIC OF SOUTH KOREA SELECTS BELL 505 AS ITS NEW MILITARY HELICOPTER TRAINER

Bell Textron Inc., a Textron Inc. (NYSE:TXT) company, announced the selection of the Bell 505 as the new Republic of South Korea military helicopter trainer. The new Bell 505 helicopters will be used by both the Republic of South Korea Army (ROKA) and Republic of South Korea Navy (ROKN) to train their next generation of helicopter pilots.

The contract, which was signed between the Republic of South Korea's Defence Acquisition Program Administration and Bell, calls for the building and delivery of up to 40 Bell 505 helicopters by 2025.
"The Republic of South Korea's selection of the Bell 505 after a rigorous review process, confirms it is the preferred next-generation military helicopter trainer globally for training pilots," said Patrick Moulay, senior vice president, International Commercial Sales, Bell. "With the ever-increasing operational needs and challenges faced by the Republic of South Korea Armed Forces, Bell is privileged to play a part in training future ROKA and ROKN pilots."
In February, the Bell 505 achieved 100,000 global fleet hours, and there have been more than 360 Bell 505 global deliveries since 2017. The Republic of South Korea Armed Forces will join government agencies across the world, including the Indonesian Navy, Jamaican Air Force, Japan Coast Guard, United Arab Emirates military and Montenegro Defence Force, in utilizing the Bell 505 as its helicopter trainer.
With light single helicopters forming the majority of training helicopters globally, the Bell 505 is well suited to prepare future military pilots to meet the myriad of challenges they will face in their missions.

VOLTAERO BRINGS ITS CASSIO ELECTRIC-PARALLEL HYBRID AIRCRAFT TO THE NETHERLANDS

VoltAero's Cassio electric-hybrid aircraft is to perform demonstration flights across selected routes in the Netherlands beginning June 13 to promote highly sustainable regional aviation throughout the Dutch regions.


Utilizing VoltAero's Cassio 1 testbed - the world's first parallel hybrid aircraft - this week-long deployment will be part of the Netherlands' Power Up initiative, which is a collaboration aimed at positioning the country for the introduction of electric-powered commercial passenger flights within five years.
The flights are to include analyses of operational costs, noise performance, ground infrastructure requirements and technical support for the future use of Cassio family aircraft by commercial aviation operators. VoltAero's proven electric aircraft expertise led to its selection for these demonstration flights, becoming the first company to do so within the Power Up initiative's framework.
Power Up is an initiative of the four main regional airports in the Netherlands (Eindhoven Airport, Rotterdam, The Hague Airport, Groningen Airport Eelde and Maastricht Aachen Airport) with support of the Schiphol Group and other partners aimed at facilitating and stimulating the introduction of electric.
Regional Air Mobility (eRAM) in the Netherlands. The initiative is an open-source accelerator in which aircraft manufacturers (OEMs), airlines and airports work together to develop a new, sustainable and efficient mobility product improving the connectivity of regions.
"Our cooperation is an excellent opportunity to show how Cassio can significantly lower carbon emissions and reduce noise by using VoltAero's proven electric-hybrid propulsion system," said Jean Botti, VoltAero's CEO & Chief Technology Officer. "With the service entry of Cassio production aircraft to begin in 2024, our timing is perfectly matched to the Netherlands' goal of being a pioneer in sustainable aviation."
VoltAero's proprietary electric-hybrid powertrain has undergone extensive airborne evaluations since 2020 on the Cassio 1 testbed in its 600-kilowatt full-power output - becoming the world's first truly parallel hybrid configuration to fly. Cassio 1 has flown nearly 10,000 kilometres in operations across Europe, thereby de-risking the propulsion system and battery chain for airworthiness certification.
The VoltAero propulsion concept is unique: Cassio aircraft will utilise their propulsion system's electric motors for all-electric power during taxi, take-off, primary flight, and landing. The hybrid feature (with an internal combustion engine) comes into play as a range extender, recharging the batteries while in flight. Additionally, this hybrid element serves as a backup in the event of a problem with the electric propulsion, ensuring true fail-safe functionality.
VoltAero is well advanced in full-scale development of the Cassio aircraft family, to be produced with capacities of four to 12 seats. This family will provide a highly capable and reliable product line for commercial flights, air taxi/charter companies, private owners, as well as in utility-category service for cargo, postal delivery and medical evacuation (Medevac) applications.
Production Cassio airplanes will be built in three versions, each sharing a high degree of modularity and commonality. First to be certified is the Cassio 330, with four/five seats and powered by a 330-kilowatt electric-hybrid power module. VoltAero's follow-on six-seat Cassio 480 will have an electric-hybrid propulsion power of 480 kilowatts, while the Cassio 600 is sized at a 10/12-seat capacity with electric-hybrid propulsion power of 600 kilowatts.
VoltAero has based the overall Cassio design on an aerodynamically optimised fuselage, a forward canard, and an aft-set wing with twin booms that support a high horisontal tail. It will be certified to Europe's EASA CS23 specification as a single-engine, general aviation category aircraft, and is designed from the start for a low cost of ownership.

SUBARU COMPLETES MAIDEN FLIGHT OF UH-2 FOR JGSDF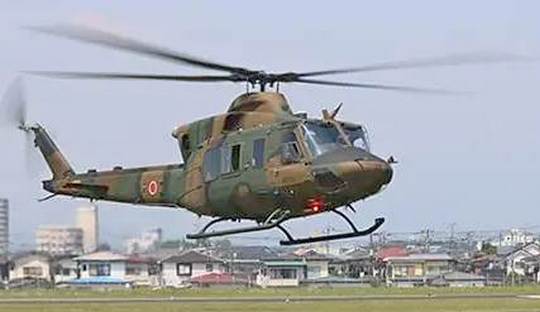 Subaru Corporation has completed the maiden flight of the new utility helicopter (UH-2) for Japan Ground Self-Defence Force (JGSDF) at its Aerospace Company Utsunomiya Plant, Tochigi Prefecture, Japan.

The helicopter, flown by Subaru's flight crew, took off from the Utsunomiya Airfield and landed safely after its 30-minute flight.
Subaru has developed the new utility helicopter (UH-2) leveraging the Subaru Bell 412EPX as the platform that has been jointly developed with Bell, a Textron Inc. company.
The helicopter will be delivered to JGSDF after the completion of a series of flight tests by Subaru.

JOBY RECEIVES PART 135 CERTIFICATE FROM THE FAA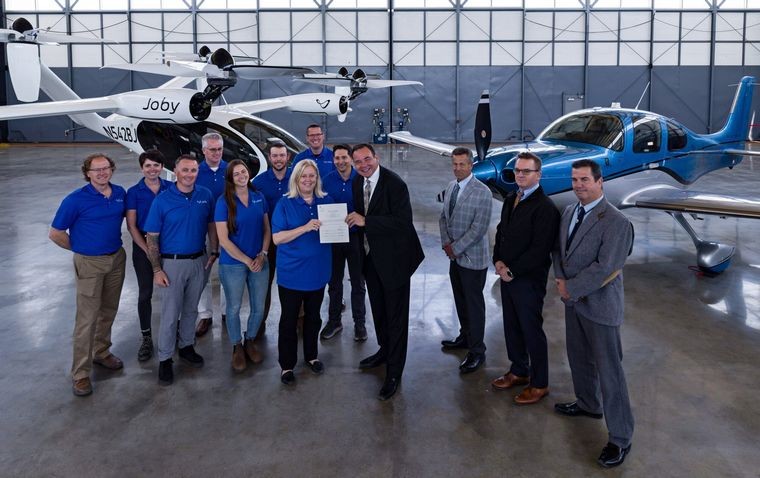 Joby Aviation, Inc. (NYSE:JOBY), a California-based company developing an all-electric aircraft for commercial passenger service, today announced the Company has received a Part 135 Air Carrier Certificate from the Federal Aviation Administration, allowing Joby to begin on-demand commercial air taxi operations.

Joby received the certification ahead of schedule, with completion of the process originally expected in the second half of 2022. The five-stage process included the submission of more than 850 pages of manuals for approval and required Joby's initial cadre of pilots to demonstrate mastery of the Company's procedures and training under FAA observation.
The Part 135 Air Carrier Certificate is one of three FAA approvals required by Joby to operate its revolutionary electric vertical take-off and landing (eVTOL) aircraft as an air taxi service in cities and communities across the United States, alongside a Type Certificate and a Production Certificate.
Bonny Simi, Head of Air Operations and People at Joby, and one of the Company's FAA-approved pilots, stated: "The procedures we've prepared lay a foundation for our future eVTOL operations. Over the coming months, we will use our Part 135 certificate to exercise the operations and customer technology platforms that will underpin our multi-modal ridesharing service, while also refining our procedures to ensure seamless journeys for our customers."
"Receiving this certificate ahead of schedule is a testament to the incredible dedication and hard work of our team," added Simi.
Once Joby receives a type certificate for its eVTOL aircraft, the Company will complete the FAA review process to add the new aircraft type to its existing air carrier certificate. Pilots for the Company's future aerial ridesharing service, expected to launch in 2024, will have the benefit of flying an environmentally-friendly aircraft on a reliable work schedule, ending each shift in their home city.

Joby previously announced a partnership with CAE, a global leader in aviation training, to develop and qualify flight simulation training devices which Joby will use to train commercially-rated pilots to fly its eVTOL aircraft.
Joby's all-electric aircraft is designed to transport a pilot and four passengers up to 150 miles on a single charge at speeds of up to 200 mph (320 kmph). Joby recently announced the results of acoustic testing with NASA, which confirmed the aircraft achieved the Company's target for low noise emissions during take-off and landing as well as overhead flight.

RUSSIAN HELICOPTERS TO PRESENT ANSAT HELICOPTER WITH A "GLASS COCKPIT" AND BAS-200 UAV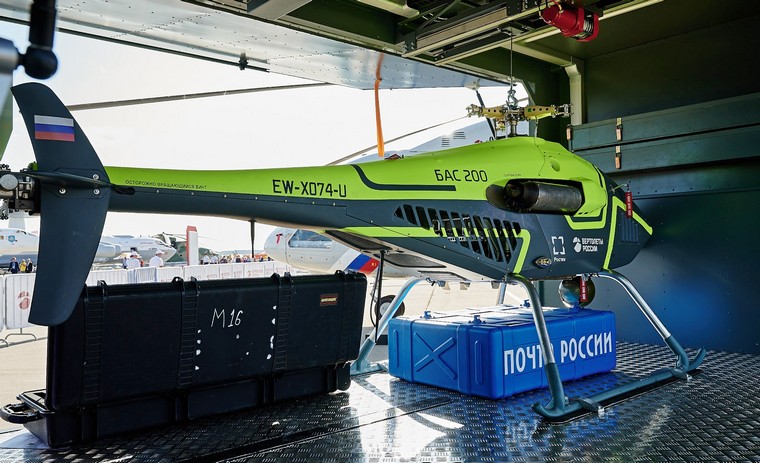 Russian Helicopters Holding Company of the Rostec State Corporation will present ambulance and business versions of the Ansat helicopter and unmanned aerial system BAS-200 at the International Helicopter Industry Exhibition HeliRussia 2022.

Participants and guests of the exhibition will have an opportunity to see the modernised Ansat in an ambulance version, as supplied for the National Air Ambulance Service (NAAS). The helicopter is now fitted with a "glass cockpit" electronic display system. Integrated on-board radio-electronic equipment is produced by the Concern Radio-Electronic Technologies. The Ansat cabins were prepared for the installation of medical modules. These aircraft are designed to transport one patient accompanied by two medical specialists.
First modernized Ansat ambulances for NAAS are on duty in Tambov, Tula, Ryazan, Beslan, Novosibirsk, Samara and other cities and regions. Due to the short takeoff preparation time important for emergency medevac the Ansat is an efficient air ambulance.
Kazan Helicopter Plant and NAAS have signed contracts for 66 helicopters at the MAKS-2021 air show. As of today, the Medical Service of Rostec has received 24 helicopters (14 Ansats and 10 Mi-8), with a total of 66 aircraft to be delivered: 29 Mi-8MTV-1 and 37 Ansats. The development of the regional air ambulance service is part of the Health Care National Project.
Another exhibit is Ansat Aurus, a certified version of the premium Ansat helicopter. The first Ansat Aurus has already been used for business flights at official events.
Ansat Aurus Design project was created by specialists of FSUE "NAMI", the leading Russian scientific organisation specialising in automotive development, the developer and manufacturer of the Aurus luxury cars brand.
The unmanned helicopter-based aerial system BAS-200 presented at the exhibition is suitable for a wide range of operations: area monitoring, cargo delivery, search and rescue missions and agricultural work. The maximum take-off weight of the drone is 200 kilograms. It can speed up to 160 km/h and carry a payload of up to 50 kg. At the same time, the BAS-200 is capable of flying up to 4 hours at altitudes up to 3900 meters.
BAS-200 is currently undergoing a cycle of flight tests. The aircraft is adapted to different weather conditions. A series of test flights were conducted in December 2021, during which an airborne gravity survey using an UAV was performed for the first time. The tests were conducted jointly with the specialists of Aerogeophysica and Gazpromneft R&D center and confirmed the general possibility of performing airborne gravity measurements with the new generation of airborne gravity meters using UAVs as carriers.
The development of the BAS-200 project and flight tests of the UAV are conducted by the Mil and Kamov National Center for Helicopter Engineering. As part of the Heli-Russia 2022 business program the Mil and Kamov specialists will hold the conference "Regional demand priorities for the UAVs application: Cases and prospects" to discuss possible applications of UAVs, priorities, and market demand for unmanned aerial vehicles.




SOUTH AFRICA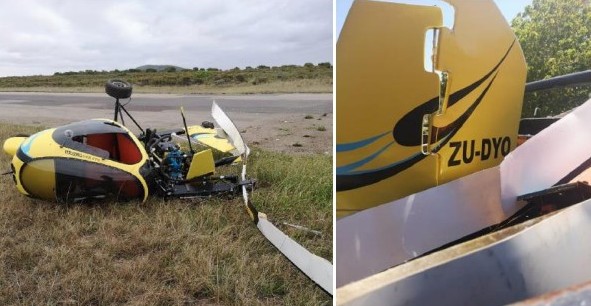 On 10 February 2022 at approximately 1800Z, a pilot on-board a RAF 2000GTX SE Gyrocopter aircraft with registration ZU-DYO took off from Mossel Bay Aerodrome (FAMO), Western Cape province, to conduct touch-and-go circuit exercises with the intention to land back at the same aerodrome. This was a private flight and no flight plan was filed.
The flight was also conducted under visual meteorological conditions (VMC) by night and under the provisions of Part 94 of the Civil Aviation Regulations (CAR) 2011 as amended.
The pilot stated that during the landing roll on Runway 28, a crosswind from the right pushed the Gyrocopter to the left-side and the pilot subsequently lost control. The pilot attempted to recover, however, the Gyrocopter rolled to the left and came to rest on its left-side. The Gyrocopter was substantially damaged during the accident sequence.
The investigation revealed the following:
The pilot did not enquire about the weather focus report during pre-flight planning. There is no weather station in the vicinity of Mossel Bay, however, the aerodrome is located closer to George Aerodrome (FAGG) weather focus terminal, approximately 36 kilometres (km) away.
The prevailing weather conditions were variable; however, they could not have caused a significant impact on the Gyrocopter during this flight. According to the Gyrocopter type RAF2000 flight manual and operating limits, the maximum demonstrated crosswind for take-off or landing is 20 miles per hour (mph)/(32km/h) at 90 degrees.
According to the pilot's questionnaire, the landing speed was 70mph. The recommended landing procedure during normal circumstances as per the flight manual and limitation is as follows:
• Approach landing airspeed: 60mph
• Round out airspeed: 40mph
• Touchdown flare tail wheel first, to full stop (Stick is fully back on touchdown)
CA 12-57 Date: 18 June 2021 Page 3 of 4
• Landing roll lower the nose gently with forward stick pressure AFTER COMPLETE STOP
• Braking Minimum required
The pilot had a total of 202.5 hours on the Gyrocopter type only.
Gyrocopter had a total of 517.8 hours at the time of the accident.
Probable Cause
The pilot landed at a high speed and lost control of the Gyrocopter, which veered off towards the left
of the runway and subsequently rolled over.
Contributing Factor
1. Disregard of safe operating procedure limitations for the Gyrocopter.
2. The Gyrocopter was not stable on approach and it landed hard before the pilot lost control.



South Africa, near Port Elizabeth: A Beechcraft B200 King Air with four occupants sustained substantial damage in an accident during take-off from a 1 km long runway near Port Elizabeth, South Africa. The aircraft reportedly bounced due to a bump in the airstrip. The aircraft touched down again on the main gear but bounced again after hitting another bump. It yawed left and the take-off was aborted. The aircraft sustained substantial damage in the subsequent runway excursion. The nose landing gear and right-hand main gear separated and there was major damage to both wings and both engines.
South Africa, near Parys, Free State: A SA Ravin 500 suffered an engine out after take-off. The pilot attempted a return to the field but crashed. The aircraft suffered substantial damage. The pilot did not survive.

South Africa, near Panorama Airfield, Alberton: A Piper PA-24-250 Comanche with three on board due to engine problems crashed near Panorama Airfield, Alberton. The three occupants sustained serious injuries.
Nepal, Sano Ware: A Tara Air de Havilland Canada DHC-6 Twin Otter 300 with twenty-two occupants on a domestic scheduled passenger flight impacted a mountainside at 14500 feet while on a domestic flight from Pokhara to Jomsom, Nepal. There were no survivors.

France, Saône, near Besançon: A Aéroclub De Besançon La Veze: A Domergue Aviation Socata Rallye 100ST with two on board crashed nose down into a field in Saône, near Besançon, after engine problems. Both occupants were injured and the aircraft sustained substantial damage.
USA, Cordova, AL: An Aeroprakt A-32 Vixxen with two on board safely made an emergency landing on Interstate 22 in Cordova, Alabama, after the plane's engine quit. The two people on board were not injured.
Sweden, Varberg Airfield (ESGV), Getterön, Varberg: A Varbergs Flygklubb Diamond HK-36TC Super Dimona flipped upside down at Varberg Airfield (ESGV) during a touch and go practice. The sole pilot on board received serious, but not life threatening, injuries and was taken to hospital.

USA, near Christmas Valley Airport, OR: An Airbus Helicopter H125 Ecureuil (AS 350B3e) with four on board impacted the terrain during a landing attempt at Christmas Valley Airport (62S), Oregon to collect a patient. The four people on-board received serious injuries and the helicopter was written off.



17 JUNE 1920

2nd Lieutenant John H. ("Dynamite") Wilson the 96th Aero Squadron jumped from 19,861 feet (6,053.6 meters), more than a mile higher than the previous highest parachute jump.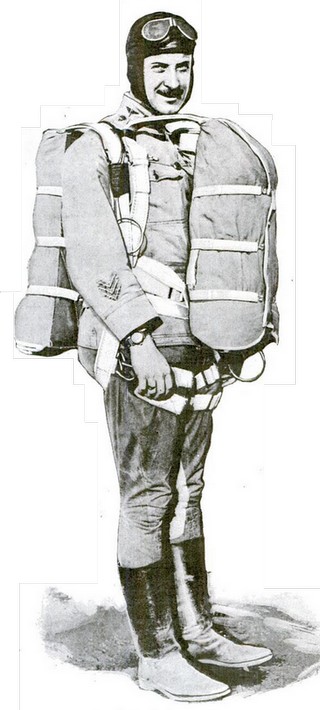 At approximately 4:00 p.m., a De Havilland DH-4B piloted by 2nd Lieutenant Delmar H. Denton, engineering officer of the 1st Day Bombardment Group, took off from Kelly Field, San Antonio, Texas. Also on board was 2nd Lieutenant John H. ("Dynamite") Wilson of the group's 96th Aero Squadron. Lieutenant Wilson was wearing two parachutes.
For the next hour, the two men circled while climbing higher into the sky. When the airplane's altimeter indicated 20,000 feet (6,096 meters), Lieutenant Wilson stood on his seat and then jumped out of what seemed to be a perfectly good airplane.
Wilson pulled the "rip cord" of his primary parachute, and after what he thought was a very long time, the 'chute opened, subjecting our intrepid airman to a significant shock.
Wilson began steering his parachute toward an open area. At approximately 300 feet (91 meters) above the ground, he opened his second parachute in an effort to reduce his rate of descent further before landing. He is reported to have "landed gracefully in a turnip patch."
The duration of Wilson's descent was about 17 minutes, and he was blown approximately 18 miles (29 kilometres) away from Kelly Field.
Lieutenant Denton followed Wilson's parachute in the DH-4B, then landed to pick him up. The pair took off and returned to Kelly Field.
The sealed barographs carried on board the airplane indicated that the actual altitude at which Dynamite Wilson had jumped was 19,861 feet (6,053.6 metres), more than a mile higher than the previous highest parachute jump.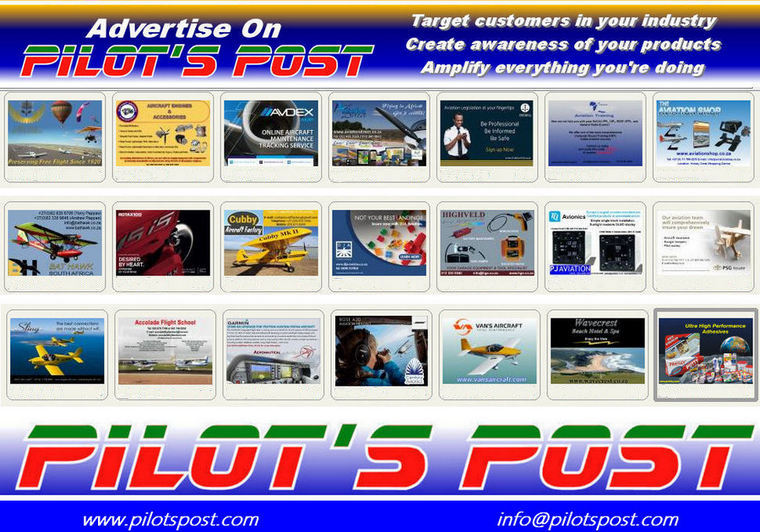 Google Banner Ad