02.10.2022



Google Banner Ad





The team has commenced training every 2 weeks in Brits, combining a series of both theory and flying exercises to improve their rally flying skills and build the team spirit needed to be successful in the Rally World Flying Championships (WRFC22). The third training weekend took place from 09 - 10 September at Brits Airfield.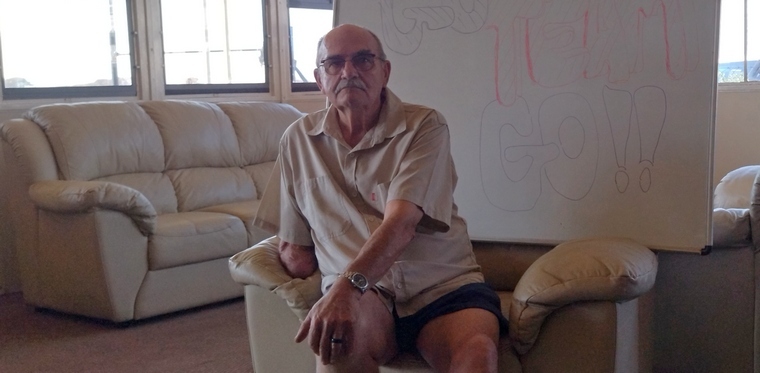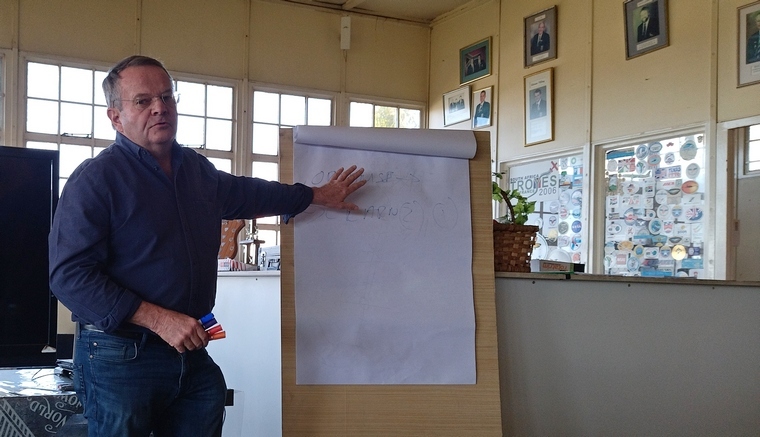 Saturday's training consisted of a combination of theory and practical exercises. Theory topics included how to spot ground markers as well as refreshers on mental preparation, memory and spot landings. This was then put into practice as the teams flew a short route around the Langberg to practice spotting ground markers. At the end of the route, each team completed four landings in a spot landing session with feedback from team members on the ground.
Google Block Ad
In the afternoon, teams completed a rally route specifically set up for the training with debriefing of the results. We look forward to the next training session where we hope to incorporate away landings into the route.
The teams are continuing to build their skills at home by building new routes, completing photo spotting exercises, planning their spot landings and more. A huge thanks to everyone who is contributing to the theory, practical and homework sessions.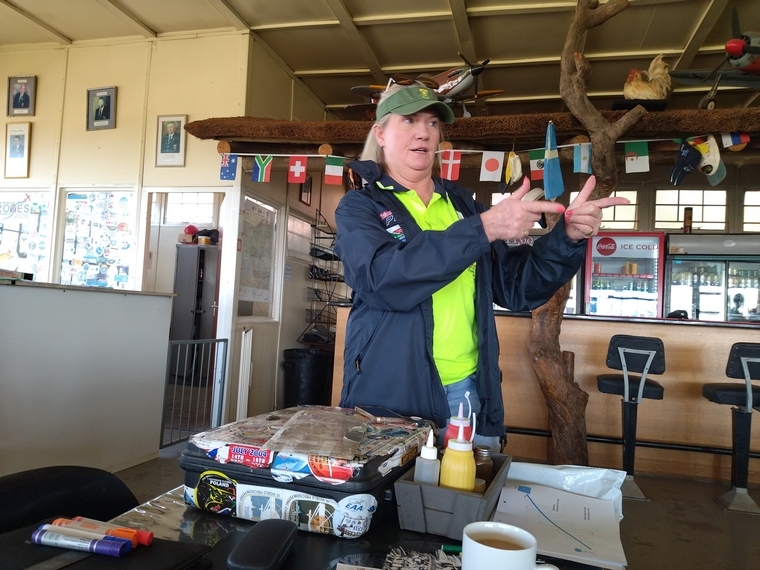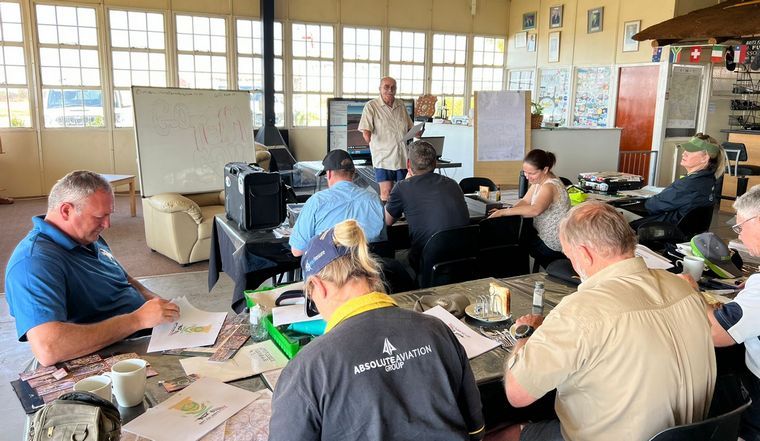 A reminder that there are plenty opportunities to get involved. Please reach out if you would like to become involved in supporting the team as South Africa prepares to host this exciting event in November.
Meet the Team
As the team builds up to November, this is the second in a series of articles getting to know the Protea Rally Flying Team. Check Pilot's Post every 2 weeks for more WRFC news.
Jonty Essar and Sandi Goddard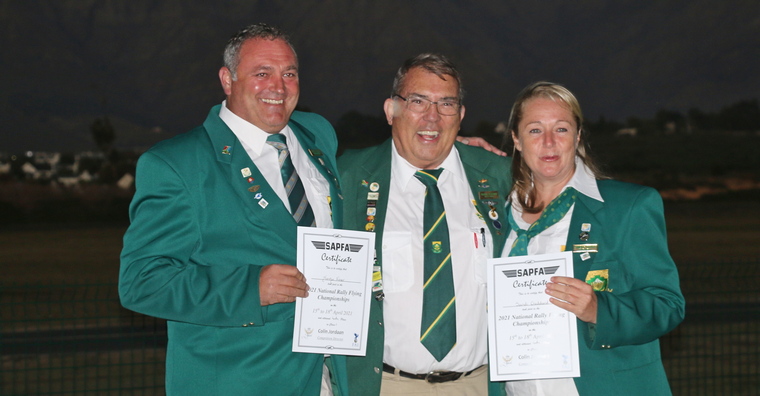 Jonty and Sandi started Rally Flying in 2009 with Jonty as pilot and Sandi as navigator. They have taken part in numerous local, national, and international rallies since then. Jonty has a passion for aviation and has spent many hours developing training to help new teams to build their skills. In addition to participating, Jonty and Sandi have organised many local and national rallies and ANR's including the National Rally Flying Championships, National Precision Flying Championships and National Landing Championships.
Jonty is the creator of the Speed Rally series and has organized and taken part in most of the Speed Rallies. This new flying format is so popular that it has crept into the President's Trophy Air Race format, which both Jonty and Sandi have participated in many times.
They participated in their first ANR in 2019. In 2019, Jonty was also crowned Landing Champion at the South African Landing Championships held at Brakpan Airfield. Jonty and Sandi were selected to represent South Africa in the 2021 South African Rally Flying Team and Jonty was elected both Captain and Coach for the team before the World Championships were disrupted due to COVID. Previously they took part in the World Rally Flying Championships in Slovakia both in 2010 and in 2018 as well as the World ANR Championships in Portugal 2019.
Jonty holds a PPL and is an A Grade Instructor that has over 3600 flying hours as PIC. Sandi is currently busy with her PPL.
Hendrik and Jandrè Loots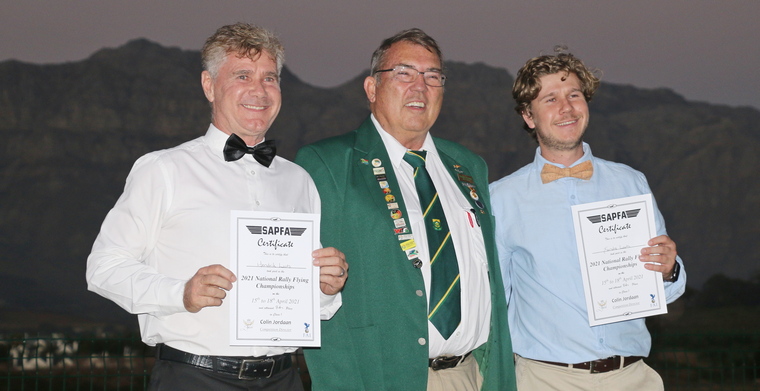 Father and son team, Hendrik and Jandrè Loots are excited to be representing South Africa in the 2022 WRFC. Hendrik is a Biokineticist by profession and he specializes in cardiac and orthopaedic rehabilitation. He started flying in 2004 and on his 40th birthday he completed his solo flight. After that nothing could stop him from living his passion. Shortly after his solo flight, he was introduced to competitive flying and after only 158 hours of flying, Hendrik was chosen to be part of the South African Microlight Flying Team to represent South Africa at the Microlight World Championship in the Czech Republic in 2007. Since then, he has partaken in several flying competitions.
Hendrik flew a variety of microlight trikes and fixed wing aircraft. Hendrik's passion for flying was so contagious that it motivated him to build his own Sling 2. The building process took him a total of 2 years and in addition to rally flying, he and his Sling are flying all over the country. He and his son Jandre participated in the Speed Rally series and were crowned overall Speed Rally Champions in 2020.
Hendrik was selected as pilot, with son Jandrè as navigator, to represent South Africa in the World Rally Flying Championship to be held at Stellenbosch in 2021. Unfortunately, this event was cancelled due to COVID and travel restrictions. In 2022 he was reselected as member of the South Africa Rally Flying Team to represent his country in the 22nd World Rally Flying Championships to be held at Brits in 2022.
Jandrè, has been interested in flying ever since he was little. He spent hours in the air with his dad. They have been flying together in fun competitions, since 2008. Jandrè also enjoys spending his time flying radio-controlled planes and 3D radio-controlled helicopters. Flying radio-controlled helicopters is a totally different dimension of flying and your hand-eye coordination is tested to the maximum.
After school, he went for his in-service training at Aerosud, under the supervision of the chairman of the Aeroclub, Rob Jonkers. In 2018 he qualified as an "Aircraft Sheet Metal Specialist". His love for flying has no limit and he is currently busy with his Private Pilot License. The feeling of flying is in his blood, and it has helped him to successfully complete his solo flight after only 7 hours of training. Jandrè is currently working for UDS, which stands for UAV and Drone Solutions, as a fixed-wing drone pilot. He has also started his own company, which specializes in fixed-wing drone development.
He and his dad, Hendrik, have partaken in several Speed Rally races and were crowned overall Speed Rally Champions in 2020.
Every flight for Jandrè is a highlight but his childhood dream came true when he was selected as team member with dad Hendrik to represent South Africa in the World Rally Flying Championship to be held at Stellenbosch in 2021 and now again in 2022.
Hans Schwebel and Ron Stirk
Ron and Hans are a highly experienced team that have been competing in rally and precision flying and spot landings for many years. Ron and Hans are passionate aviators who are sharing their invaluable knowledge with the new teams.
Hans obtained his flying licence in 1972 at the Brits Flying Club. In 1988 he was introduced to Rally flying through the EAA. In 1990 Hans became a member of SAPFA and participated in his first national championship in Rally and Precision flying. In 1994 he took part in his first World Precision Flying Championship in the Czech Republic. Since then, Hans has represented South Africa in 25 world championships in rally and precision flying. Up to date he has +- 4000 flying hours. At present Hans is the president of the FAI/ General Aviation Commission.
Ron obtained his PPL in 1988 and has been a member of the host club Brits for many years. Ron was also chairman of the Brits club for many years. He flew his first competition in 1991 and worked hard at it until being selected for the Protea team in 1997. Since then, Ron has flown in 22 world championships in both rally and precision flying. Ron is the current South African landing champion and has won the World Landing Championship twice. No pressure, Ron!
Ron is the coach for the 2022 South African team and has put together this exceptional training programme. Ron also enjoys taking part in Speed Rallies.
A reminder that there are plenty opportunities to get involved. Please reach out if you would like to become involved in supporting the team as South Africa prepares to host this exciting event in November.

Google Banner Ad