05.02.2023



Google Banner Ad




Despite its 1930s look, the Skyote Aeromarine was designed during the 1970s by Otto E "Pete" Bartoe, a skilled USA aerobatic pilot and biplane enthusiast. Bartoe owned a de Havilland Tiger Moth and flew a Rose Parkeet and a Bücker Jungmeister at air shows. The single seat Skyote first took to the sky on 23 April 1976.
Bartoe was a highly qualified engineer, having earned his B.S. in mechanical engineering in 1949, and his M.S. in 1954 while working as chief design engineer with the USA Upper Air Research Laboratory. In 1956 he joined the Ball Brothers Research Corporation where he did design work on the sounding rockets that carried scientific apparatus aloft before the days of orbital flight. Among his notable designs was the Orbiting Solar Observatory, the first spacecraft to use a principle called spin-de-spin for stability and control.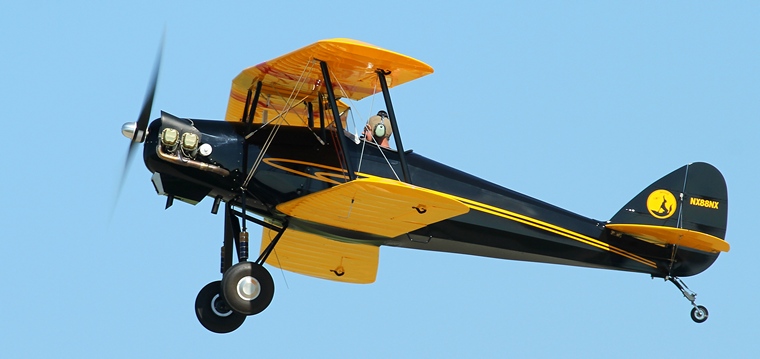 In 1973 Barote resigned to start a subsidiary of Ball Brothers, called the Ball-Bartoe Aircraft Corporation. One day he remarked to the two mechanics that worked with him that if he could combine the characteristics of the Rose Parakeet and the Bücker Jungmeister, he would have an aircraft with outstanding qualities. The mechanics replied that if he designed it, they would build it on weekends.
Bartoe set out to design his dream aerobatic aircraft. His first criteria were non-negotiable; it was to be an open cockpit biplane with tail wheel. Stressed to 9G+ and 6G-, he incorporated the responsive controls, structural strength of the Jungmann, the low-speed handling characteristics and good fuel economy of the Parakeet. The inspiration for the wing came from a 1930 Naval Aircraft Factory N3N wing that he found with its covering removed in a scrapyard. He set about refining the wing, minimising weight and therefore minimising wing loading.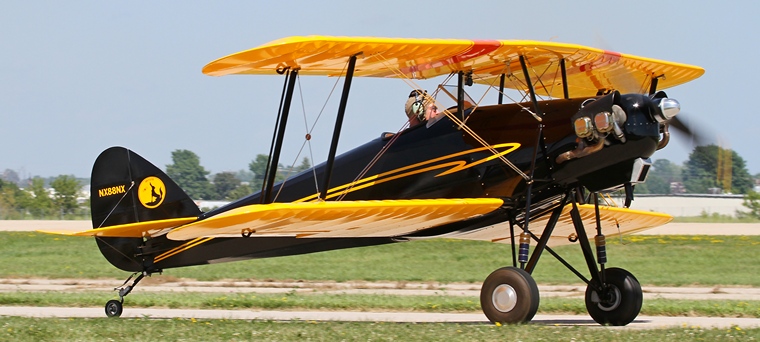 The wings that were staggered were swept for centre-of-gravity and lateral stability to improve performance in snap rolls. Neither the upper or lower wings have any dihedral whilst ailerons were fitted to all four wings. Originally designed as a "plans-build", Bartoe realised that the design would probably be beyond the skills of most homebuilders and therefore marketed wing kits along with Skyote plans through Skyote Aeromarine Ltd.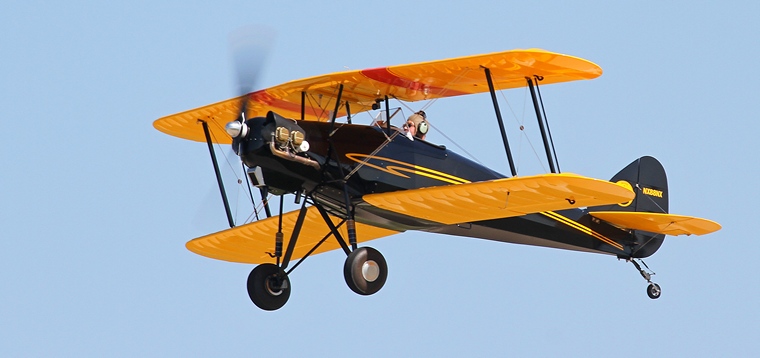 By April 1974, Bartoe and mechanic Brad Davenport had completed six Skyote frames, two of which were intended for certification and one for testing and marketing. Work on the aircraft intended for marketing started in March 1975 and on 23 April 1976 it took to the sky. Bartoe applied for certification on 17 February 1977 however, it was not until July 1981 that the first of the two aircraft intended for the certification program flew.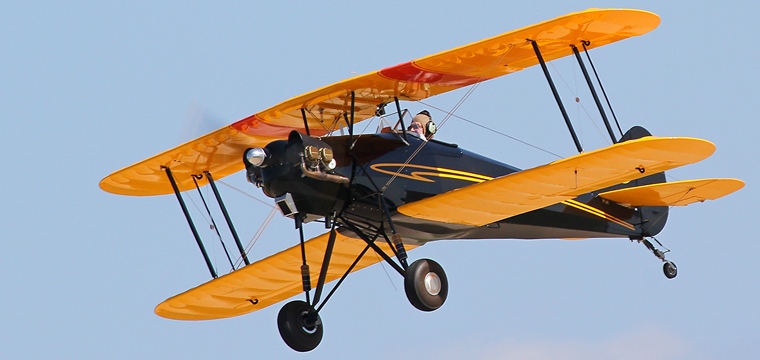 Skyote plans were on sale until 1986 when plan sales were suspended. Bartoe then only sold wing and rib kits to existing plan owners. By then 54 sets of plans were sold and 10 examples were flying. In October 2004 plans were again available for purchase.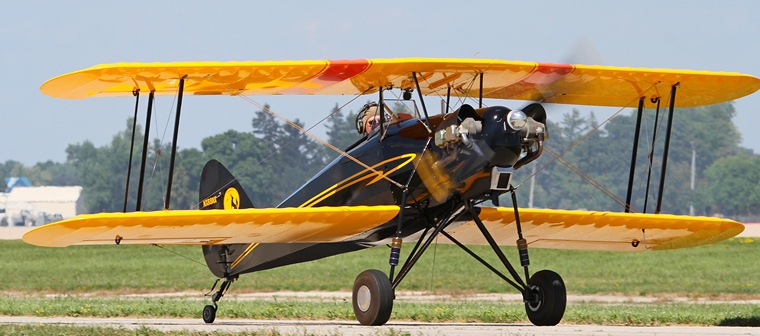 Aviation legend Bob Hoover had this to say about the Skyote: "In the overall, I can only say that it was a rare experience to fly an airplane that exhibited such delightful flying qualities, along with an immense amount of creature comfort. The slow flight feature also provides short field performance that makes any little grass strip quite suitable. The Skyote gets off as quickly as a Super Cub (maybe quicker). This type of take-off performance is equalled by the Rose Parakeet, but not by any of the other currently popular aerobatic biplanes."
General characteristics
Crew: One pilot
Length: 16 ft 3 in (4.95 m)
Wingspan: 20 ft 0 in (6.10 m)
Height: 6 ft 8 in (2.03 m)
Wing area: 123 ft2 (11.4 m2)
Empty weight: 593 lb (269 kg)
Gross weight: 895 lb (406 kg)
Powerplant: 1 × Continental C90-8F, 90 hp (67 kW)
Performance
Maximum speed: 157 mph (253 km/h)
Range: 207 miles (333 km)
Service ceiling: 16,500 ft (5,030 m)
Rate of climb: 1,500 ft/min (7.6 m/s)
Google Banner Ad