Bell Media release

12.02.2023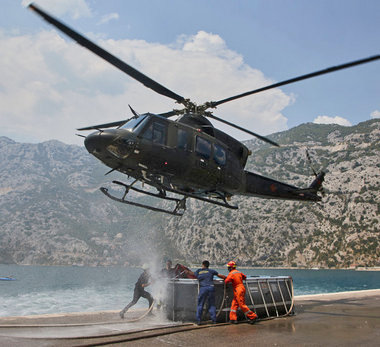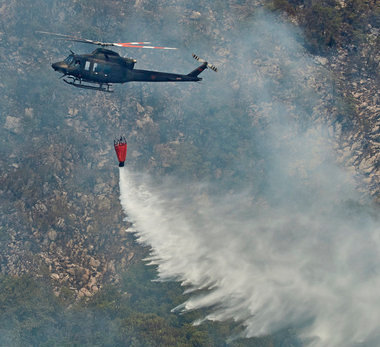 Photos by photojournalist Stevo Vasiljevic

Every July, wildfires sweep through Montenegro's forestland, destroying endangered terrain and threatening people's lives. When more than half of Montenegro's ecosystem consists of vast woodland and mountains, the need for a reliable aircraft to help combat severe wildfires is imperative. For the Montenegro Air Force, that's the Bell 412 EPi.
As the only active in-country operator with aerial firefighting capabilities, the Montenegro Air Force heavily depends on their two Bell 412 EPis to navigate in challenging conditions throughout the country. Over this past summer, the Montenegro Air Force spent more than 200 flight hours on firefighting operations.
"When we were looking to develop our emergency services fleet, our top priority was choosing an aircraft that is reliable. For us, the Bell 412 EPi exceeds expectations and allows us to complete life-saving missions with certainty," said Lieutenant Nenad Dubljevic, Bell 412 pilot, Montenegro Air Force, "During a wildfire outbreak in the Kucke Mountains this past March, we spent various flight hours over a period of two weeks fighting fires. During this mission, the temperature was below zero degrees Celsius, and the closest water source was a frozen lake. The Bell 412 EPi was not only able to navigate through both high and low mountainous altitudes but allowed us to pick up 1,500 litres of water to successfully combat the fires."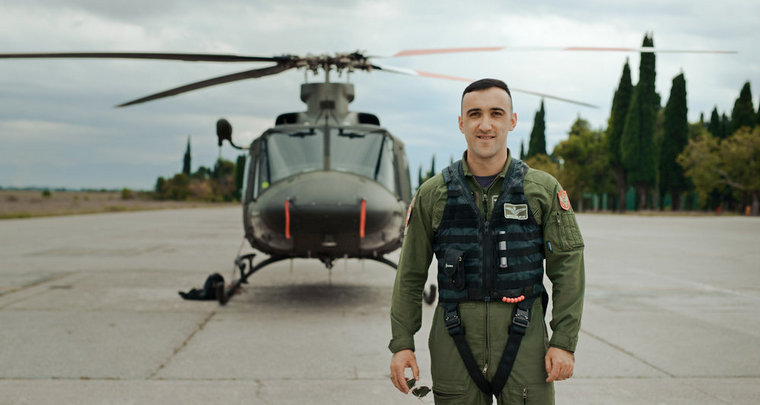 Bell 412 EPi pilot Nenad Dubljevic poses in front of Bell 412 EPi

The Bell 412 EPi was designed with public safety in mind and built for rapid response. With enhanced flight technology, ELR Strake and Fast Fin equipment allowing for pilots to operate in hot and high-wind conditions, and Pratt & Whitney twin engines built to operate at high altitudes, the Bell 412 EPi continues to be a chosen aircraft for public safety officials throughout the world.
In addition to its two Bell 412 EPis, the Montenegro Air Force currently operates a Bell 505 to support civil institutions. The Bell 505 also serves as the military's first ever training helicopter, allowing new pilots to build their knowledge foundation while operating in a technologically advanced aircraft.
One of Bell's top missions is to provide premier after-market support to customers. At the Bell Europe Service Centre in Prague, Czech Republic, Bell technicians actively work with customers, such as the Montenegro Air Force, to provide 24/7 operational and maintenance support.
"We are satisfied with Bell's after-market support. Whether it be service requests or routine maintenance checks, Bell provides swift and efficient solutions around the clock that help keep our operations running," said Bojan Popadic, Montenegro Air Force commander and Bell 412 pilot.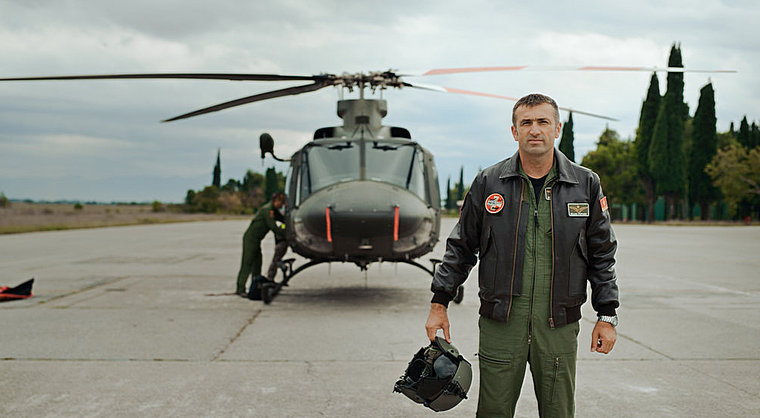 Montenegro Air Force commander and Bell 412 EPi pilot Bojan Popadic poses in front of Bell 412 Epi

Google Banner Ad