09.04.2023



Google Banner Ad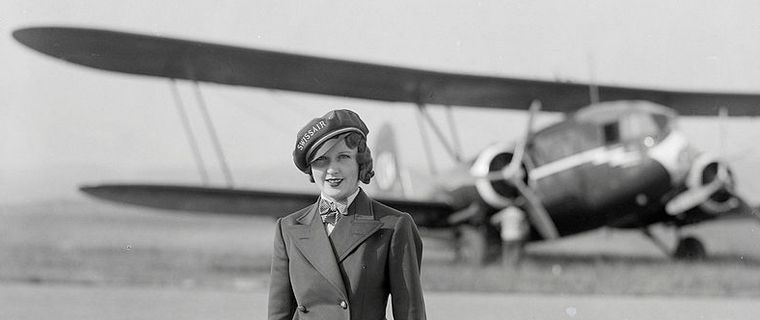 Nelly Hedwig Diener, born in 1912, was the first European female flight attendant when she started flying for Swissair on 1 May 1934. She quickly became known as the "Engel der LŁfte" ("Angel of the Skies" in German).
Three months later she passed away in the 1934 Swissair Tuttlingen accident that occurred on 27 July 1934 when the Swissair Curtiss AT-32C Condor II aircraft with twelve on board in which she was flying crashed near Tuttlingen, Germany. The other two crew members were the pilot and the radio navigator. There were nine passengers aboard.
There were no survivors. It was Swissair's first aviation accident since its foundation in 1931 and the worst air crash in 1934.
The Curtiss AT-32C Condor II, a variant of the standard T-32 developed specifically for Swiss flag carrier Swissair was its only operator. CH-170 had entered service on 28 March 1934 and, by the time of the accident, had only been in service for four months. The cabin was configured with seating for up to 15 people.
Investigators found that oscillations in the wing had caused a stress fracture, the severity of which was exacerbated by the violent weather conditions in which the aircraft was flying. German investigators, however, determined that one fracture formed in the wing and engine mount structure due to defective construction and welding techniques in conjunction with the engine vibrations, while a second fracture resulted from the force of the turbulence in the storm.


The Witbank Speed Rally 2022

Google Banner Ad