04.05.2023



Google Banner Ad



Jens Tryggve Herman Gran DSC, MC a Norwegian aviator, explorer and author was born in Bergen, Norway on 20 January 1888. He was the skiing expert on the 1910-13 Scott Antarctic Expedition and was the first person to fly across the North Sea in a heavier-than-air aircraft.
In November 1912, Gran was part of the 11-man search party that found the tent containing the dead bodies of the past South Pole party. On his return voyage, Gran met the Irish aviator Robert Loraine, and immediately took an interest in aviation.
Gran became a skilled pilot at Louis Blériot's aviation school in Paris and on 30 July 1914, Gran became the first pilot to cross the North Sea. Taking off in his Blériot XI-2 monoplane, Ca Flotte, from Cruden Bay, Scotland, Gran landed 4 hours 10 minutes later at Jćren, near Stavanger, Norway, after a flight of 320 miles (510 km).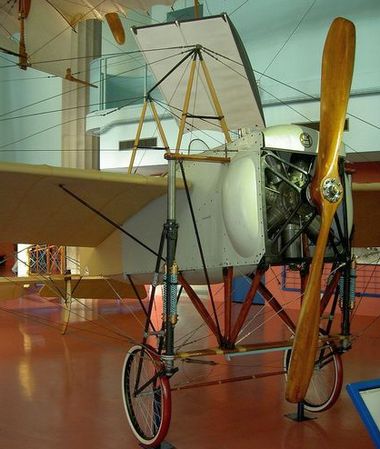 Only five days later, the United Kingdom entered the First World War. Gran, now a first lieutenant in the Norwegian Army Air Service, volunteered for service with the Royal Flying Corps. He was rejected because of Norway's neutrality. However, the rejection did not stop Gran. Under the identity of "Captain Teddy Grant" of Canada, he was admitted to the RFC, serving in 1916 with No. 39 Squadron on Home Defence.
Gran was commissioned into the Royal Flying Corps under his own name as a probationary temporary second lieutenant on 1 January 1917, confirmed in the rank and appointed a flying officer on 1 March 1917, and was posted to No. 70 Squadron, flying the Sopwith Camel on the Western Front.
Gran himself claimed to have shot down German ace Hermann Göring in a dogfight on 8 or 9 September 1917. He discovered this when he became acquainted with Göring after the war and compared his flight logs with Göring's. It could however not be verified that it was Gran who shot down Göring's plane.
After the war, Gran started holding lectures on aviation and his journeys to the polar areas, as well as writing books. In 1919 he was the first man to fly from London to Stockholm. In 1928, he led a search party to find polar explorer Roald Amundsen, lost flying while trying to discover the fate of Umberto Nobile's North Pole expedition on board the Airship Italia.
Tryggve Gran died in his home in Grimstad, Norway on 8 January 1980 aged 91.


The Cvetkovics CA61 Mini Ace


Google Banner Ad