Looking back on Delta's 45 years flying to London

Delta Airlines Media Release

13.05.2023



Google Banner Ad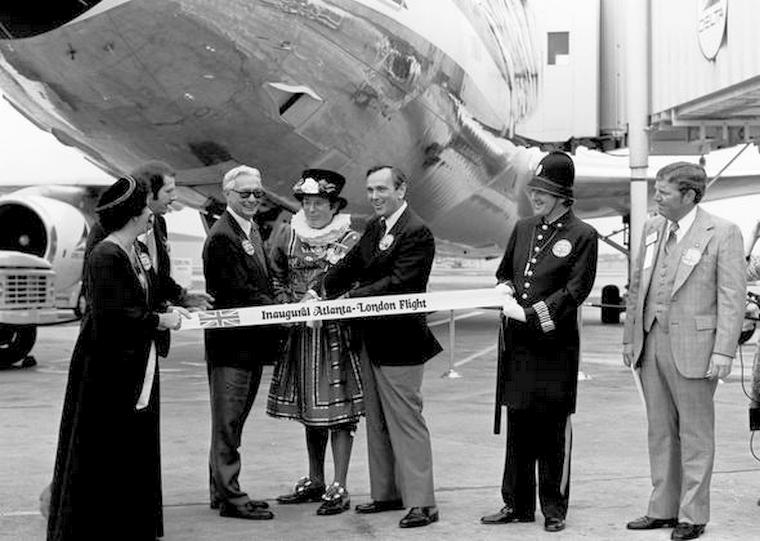 Cutting the ribbon

Delta Air Lines is celebrating 45 years of service from the U.S. to the U.K. with a look back and a look forward.
The world looked and sounded different in 1978. Back then, flares were all the fashion. Charts on both sides of the Atlantic were dominated by John Travolta and Olivia Newton-John, with songs from film musical "Grease," while TV viewers were gripped by the feuding Ewing family in the Texas-based drama "Dallas."
As times have changed, so has Delta's global presence. When Delta began flying nonstop from Atlanta to London Gatwick on April 30 that year, it was the airline's first international flight that touched down using a three-engine Lockheed L-1011, better known as a Tristar. The airline's international expansion took off, and today Delta has become one of the world's biggest carriers.
Airline cuisine has also evolved since 1978, when Delta used the start of its London flights to introduce a three-class experience - First Class, Medallion Service (business class) and Economy Class. Today, flights to the U.K. feature three or four product experiences, including Delta One, boasting the freshest regionally sourced ingredients and chef-curated meals. Additionally, Delta is offering an enhanced Delta Premium Select experience, which offers customers an elevated dining experience.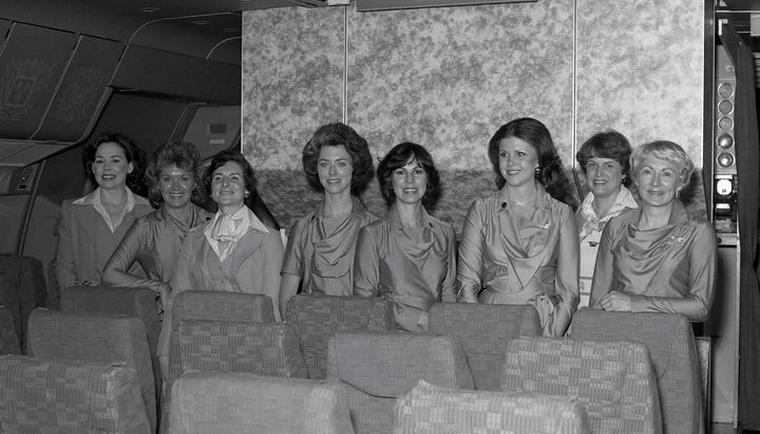 The flight attendants on Delta's inaugural flight to London Gatwick Airport from Atlanta on 30 April 1978.

ALWAYS ENTERTAINING
In-flight entertainment has advanced, too. Kay Carpenter was a Delta flight attendant on that first London Gatwick flight and is still flying with Delta today.
"This was our inaugural trans-Atlantic flight; we were all excited as Delta took its first leap across the Atlantic. And to add to the excitement, we were showing our first ever in-flight movie. It was "Oh, God!" with George Burns and John Denver. Today, customers have a huge range of film, TV and audio they can watch at their seat, as well as Wi-Fi access on all flights.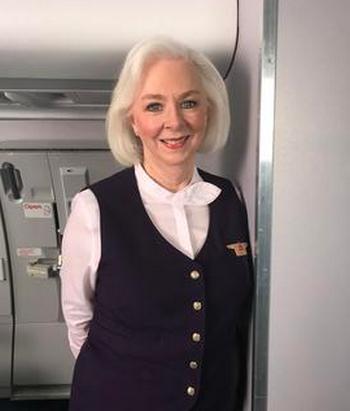 Delta flight attendant Kay Carpenter.
In fact, so much has changed since that first flight. We offer our customers a much-enhanced service with a wider selection of meals, and seating options, personalized in-flight entertainment and just a more comfortable experience overall. With London being our first trans-oceanic flight, it helped us learn what our international customers wanted as we worked to make Delta the airline of choice.
"London was more than just a first in that respect. It paved the way for us as a major international airline."
Delta's U.K. presence has grown significantly over the last four decades. This summer, in addition to the recently launched nonstop route to Los Angeles from London-Heathrow, Delta will offer 40 peak-day flights from London-Heathrow, London Gatwick, Edinburgh and Manchester to the airline's major U.S. hubs in partnership with Virgin Atlantic.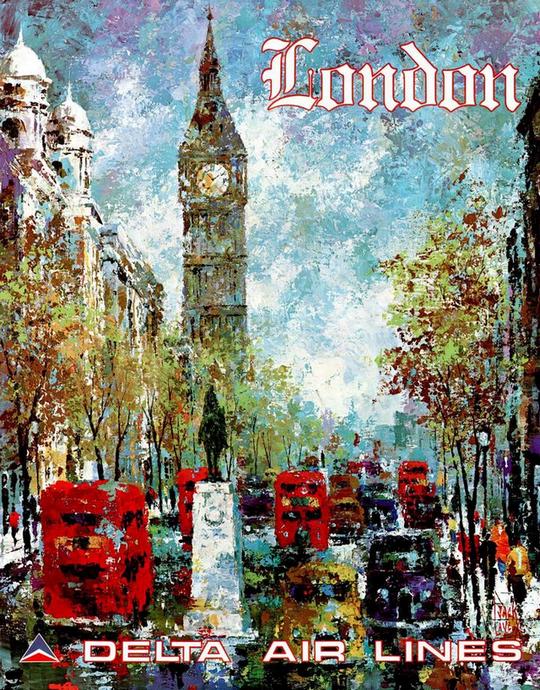 A Delta Air Lines travel poster from 1978 advertising the company's new route to London.

Looking forward, Delta is committed to achieving net-zero carbon emissions by 2050. It plans to replace 10% of its jet fuel with sustainable aviation fuel by end of 2030 and is partnering with corporate customers to support more sustainable business travel. It's also building a fleet with new planes that are 25% more fuel-efficient on average than those they've replaced since 2019, reducing single-use plastic consumption by up to 4.9 million pounds (2.2 million kilograms) annually and using bedding made from 100% recycled plastic bottles in its Delta One and Delta Premium Select cabins. The airline is working to build a new future where travel and sustainability are not mutually exclusive.





Ford Tri Motor Flight 2009



Google Banner Ad